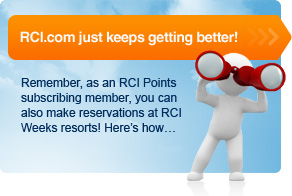 NEED MORE INFORMATION?
For advice about your Subscribing
Membership and guidance on how
to use your Points, RCI Holiday Guides
are ready to help.
call 1300 369 476 (AU)
or&nbsp&nbsp&nbsp 0800 569 476 (NZ)
Weekdays from 7am - 7pm AEST
Saturday from 7am - 1pm AEST
Additional Contact Details


As an RCI Points® subscribing member, not only can you enjoy RCI Points affiliated resorts, you can also make reservations at RCI Weeks affiliated resorts up to two years before check in*.
Simply navigate to the RCI Weeks Reservations block within the RCI Points Holidays tab to check out our newly enhanced online search!
Search By List Or Map: Get your search started by choosing a location on the clickable map, or by selecting from the list of options…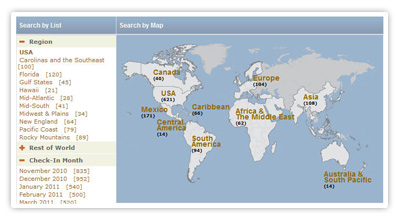 …or by entering a resort ID or keyword.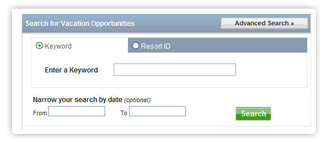 You can even get more specific right at the beginning of your search. Simply use the Advanced Search function which allows you to input all your criteria prior to searching, including dates, RCI award level and more!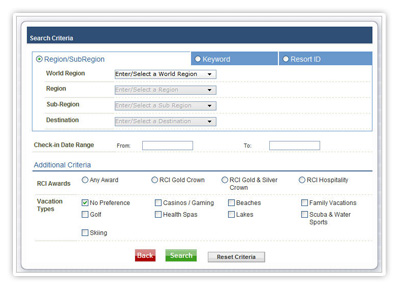 Once you've got your search results, you can apply various filters to narrow them down. Filter by date, region, unit size, RCI award level, and even by Holiday Type – perfect if you are looking for something specific like a beach or a golf holiday!
To make searching even more convenient, you can also save your favorite searches so if you have to leave your search before you're done, or if you often search for the same dates, destinations, or holiday types your searching will be even faster!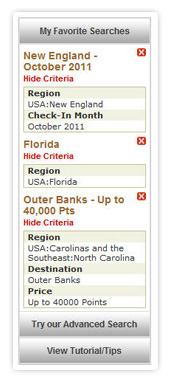 Once you've found the holiday you're looking for, simply click the Available Units tab, pick the unit type and travel dates which best suit your needs, and follow the simple new one-page check-out process. You'll have the opportunity to add Guest Certificates, and to pay your annual RCI dues if they are payable before the date of the holiday that you're booking.
Something to Note! – Don't forget to check what's available through the Standard Reservation Search, too! As an RCI Points member you can book your holiday at both RCI Points affiliated resorts and RCI Weeks affiliated resorts.