Egypt
---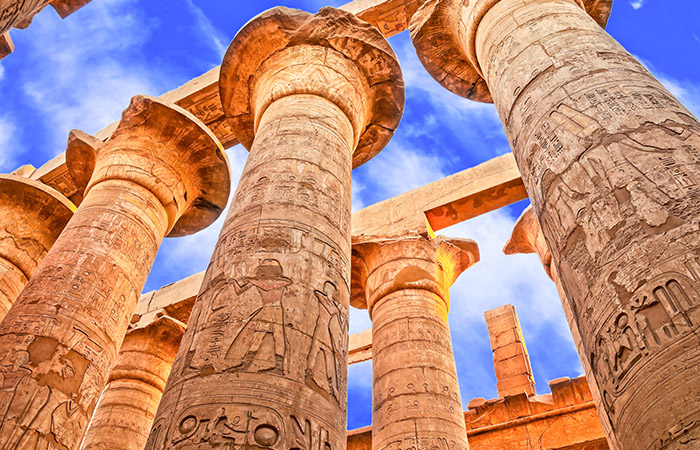 Since the days of the Pharaohs, Egypt has been enthralling the world and it continues to mesmerise visitors to this day. To the wonders of the pyramids, Sphinx and the mighty River Nile, we can add fabulous resorts like Sharm el-Sheikh and Hurghada.

Sharm el-Sheikh's sensational climate welcomes holidaymakers all year round. Located on the Gulf of Aqaba, the warm waters and colourful coral reefs, together with vivid shoals of tropical fish, turtles and dolphins, are a haven for snorkellers and scuba divers.

After a day on the golden beaches and bathing in its aquamarine waters, enjoy a delicious meal. Sharm el-Sheikh has a huge selection of restaurants, bars and clubs in which to let your hair down.

Sandwiched between the desert and the clear waters of the Red Sea, Hurghada combines beach side relaxation with the adventures of the Sahara Desert. Palm fringed beaches bask in year round sunshine, and the best time to visit is between April and June, and October and November.

Offshore, Hurghada is a prime location in which to enjoy the Red Sea's magnificent marine world –it is one of the world's best diving spots.

As day turns to night, don't miss the chance to catch an incredible sunset over the mountains behind Hurghada – it's the perfect way to end the day. The town's colourful bazaar is full of character and haggling for bargains, with everything from gold to brassware, is the order of the day.

Any visit to Egypt should take in the capital Cairo and remarkable Luxor. Cairo is home to the pyramids and the Great Sphinx – ancient monuments that are a testament to Egypt's forefathers. Despite being familiar from books and history lessons, seeing the real thing is still an incredible experience.

Luxor has the best preserved archaeological sites in the country and has been called the world's greatest open air museum. It holds the ruins of the temples at Karnak and Luxor and also the tombs of Egypt's aristocracy in the Valley of the Kings, Valley of the Queens and Tombs of the Nobles.