Florida
---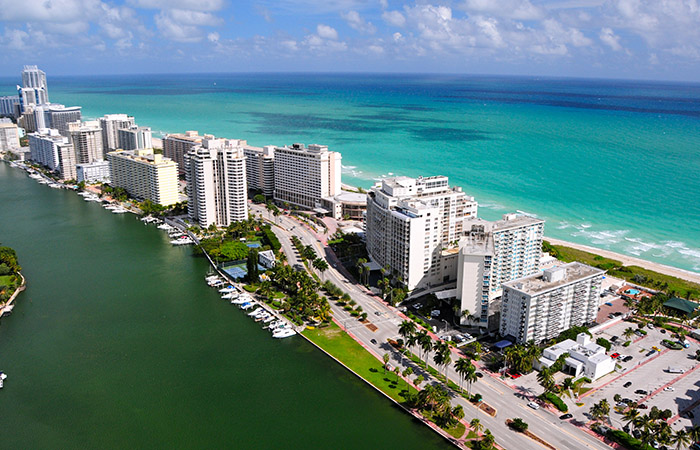 A fun seekers' paradise, the Sunshine State of Florida has all the ingredients for a great family holiday.

Take thrill-a-minute Orlando, home to the world's greatest theme parks, from Disney's Magic Kingdom and the Epcot Centre to Universal Studios where the Wizarding World of Harry Potter is just one of the incredible attractions.

Then there's Seaworld, Islands of Adventure, Busch Gardens, Silver Springs and Gatorland. Name your attraction or interest – from scary rides to cute animals – and Florida will have a park for you.

But the theme parks are just one reason to visit this exciting southern state. Florida is also popular for its natural attractions such as the sub tropical waterways of the Everglades National Park.

Possibly the most unique ecosystem in the US, it's home to an incredibly diverse range of animals including white tailed deer, bobcats, raccoons and a huge variety of birds. Taking an airboat ride you'll also discover turtles, herons, crocodiles and alligators.

The Sunshine State is also home to a number of State Parks that not only offer natural beauty but often contain elements of historic significance, recreation areas and nature reserves.

Florida also has some of the most exciting cities in the US. Get a taste of Latin spirit in exhilarating Miami, where English and Spanish are widely spoken.

The art deco architecture of South Beach is one of the city's many draws, but it's also the perfect place for a party. Miami is also a popular cruise destination and its port is one of the biggest in the USA.

Fort Lauderdale is quieter by comparison, but still has plenty to offer including a lovely canal network, which has earned it the nickname 'the Venice of America'.

The city also has a number of beaches, is a popular yachting centre and is home to the vast shopping haven of Sawgrass Mills.

Though you can visit Florida year round, the best months to go are from November to April when its pristine shores, such as those of the tropical resort town of Palm Beach, are at their very best.

There are plenty of other places to visit in this exciting state, from the space age excitement of Cape Canaveral to the natural beauty of the Florida Keys. There really is something for everyone in this holiday capital of the world.