Hungary
---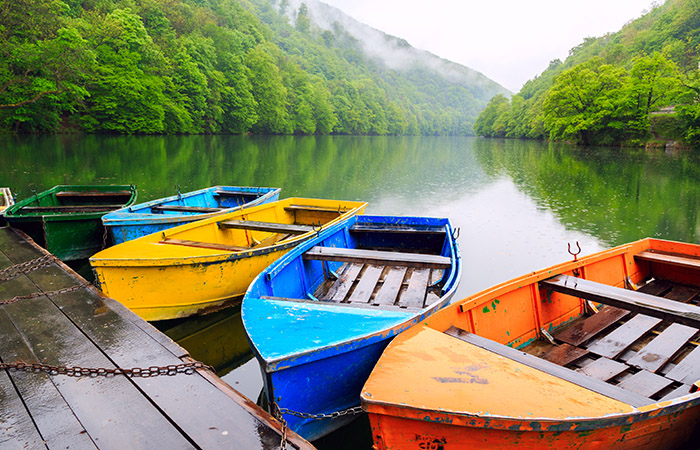 Hungary is something of a well kept secret. It's a country that's immensely elegant – whether that means grand spas, dramatic coffee houses or the quiet charm of its natural attractions – but few have really had the pleasure to discover it.

The capital Budapest is a treasure trove of charming architecture. Its broad boulevards are home to 18th century buildings sporting ornate attention to detail, while distinctive sights like the Gothic Revival styled Hungarian Parliament Building, fairytale turrets of Fisherman's Bastion and the delicately tiled roof of St Matthias Church adorn the banks of the River Danube.

Whether you're strolling its streets or taking a tram across the stylish bridges between the twin cities of Buda and Pest, you'll find Budapest is fashioned around a relaxed lifestyle.

If you're not enticed by shopping in its main street Váci Utca or at one of its shopping malls, then try soaking up the atmosphere amid the pomp and splendour of one of the city's coffee houses, or ease your troubles at one of its famous spas.

Széchenyi thermal bath isn't just housed in one of the most exuberant Neo Baroque buildings, it's the largest medicinal spa in Europe with outdoor pools where the temperature tops 360C.

Hungary's spa story continues in Lake Balaton, but here it's less about squeezing relaxation time into a city break and more about making it the heart of the holiday.

Lake Balaton is a 77km-long freshwater lake in the south of the country and is known as landlocked Hungary's sea.

It is blessed with a host of activities such as boating and fishing, and in winter there's skating and ice sailing.

The Lake's average water temperature during the balmy summers is a tempting 25°C, making it the perfect place for a relaxing swim after lazing on one of its popular beaches.

Hungary's thermal springs also characterise the region and Balaton is home to a number of spa resorts. But even outside these resorts there are plenty of opportunities to enjoy the region's health giving properties nearby.

Europe's largest thermal lake, Lake Hévíz, is the second largest in the world and situated in a peat bed with plenty of medicinal properties. Added to that, it's surrounded by a conservation area which takes in the Balaton Uplands National Park. Here you can observe great crested grebes, watch its collection of indigenous buffalo as they wallow in water holes or wander its gentle hills. Back at Balaton, enjoy a traditional meal of goulash, served with one of Hungary's fine wines from the Eger Valley.