Portugal
---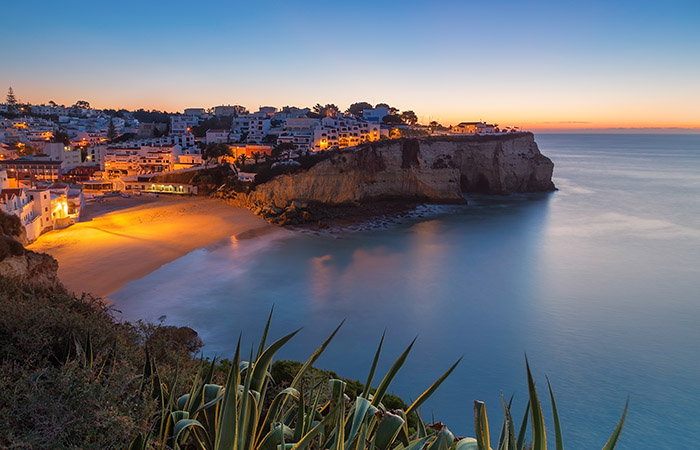 Warm, welcoming and exuding traditional charm, Portugal embraces beachgoers, culture lovers and sports enthusiasts alike. Radiating charisma and history, Portugal and has long been popular with visitors. Its medieval castles and picturesque villages are sprinkled among flower laden hillsides which sit above treasured beaches.

Though much smaller than its neighbour Spain, Portugal has a unique beauty and fascinating corners waiting to be explored.

Highly regarded for its distinctive food, the country offers variety in its restaurants, from traditional tascas or taverns, to cervejaria or beer houses serving rustic food, to marisqueiras, specialising in fish and seafood and churrasqueiras offering grilled meats. And after a delicious meal don't forget to sample a port, the most famous local tipple.

The Portuguese love of children also makes it ideal for family holidays as they are welcomed everywhere.

There are great beaches all along Portugal's Atlantic coast, but the Algarve enjoys the country's finest sandy beaches, some in secluded coves others covering vast, wide stretches of golden sand.

Among the best beaches on the Algarve are Praia da Rocha, Monte Gordo and Praia dos Pescadores. Praia da Rocha, or Rock Beach, is a fabulous beach next to Portimão Marina, right at the heart of this bustling resort town. It has huge rock formations rising out of the sand, which can be handy when you need shade from the midday sun, while in the evening there's a wide variety of places to wine and dine or even party.

Monte Gordo is a large town and lays claim to one of the largest beaches in the Algarve. This golden sand beach is so flat and wide it's considered very safe, so is perfect for families. Life moves slowly in the town's cobbled pedestrian streets making it a great place to unwind.

Praia dos Pescadores, or Fisherman's Beach, is a wonderfully wide stretch of sand close to the old town of Albufeira. Fishermen have been landing their catch here for centuries, so you can be sure of a deliciously fresh meal at restaurants throughout the town each day. After dinner, Albufeira lights up along its exciting neon-filled strip and offers some of the best party nights in the country.

But the Algarve also has an abundance of historic sites and towns, such as Lagos and Silves, which are vivid representations of the past that truly capture the imagination.

Lagos is an ancient maritime walled town that winds gently uphill from the sea. Here lively bars, traditional restaurants and gems such as Castelo dos Governadores, which was the seat of the Algarve's military government in the 14th century, nestle among its cobbled streets.

Moorish architecture can be found all around the town of Silves, the former capital of the Algarve where Castelo de Silves dominates its hillside. This fortress of red sandstone, parts of which date from the 8th century, is a great place to explore and sits close to its beautiful 15th century Gothic cathedral.

Those seeking sporting activities are well catered for as Portugal has a variety of facilities including many first class championship golf courses. The Algarve is synonymous with the sport, partly because its pleasant year round climate is perfect for holiday golf.

There are plenty of other activities too, with opportunities to try archery, horse riding, sailing, tennis, water skiing, windsurfing, fishing, scuba diving, surfing and more.