RDO Consumer Services (Resort Development Organisation)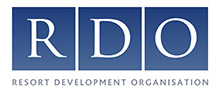 RDO (Resort Development Organisation) is the trade association for timeshare or vacation ownership across Europe, encompassing a number of usage types including timeshare, fractional interests, private residence clubs, condo hotels, destination clubs etc, all aimed at providing holidaymakers with quality holiday accommodation through various concepts of use. RDO members are made up of resort developers, exchange companies, trustees, management companies, resale companies and finance providers.
RDO members represent the best in European vacation ownership and are committed to high service standards and integrity. They are bound by a code of conduct and an independent arbitration scheme, providing levels of protection beyond those required by law.
RDO does have a strong consumer policy which allows for consumers to address complaints or make general enquiries about RDO members – resort management companies, exchange companies, trust companies, etc. RDO provides this consumer service free-of-charge and will work to resolve any valid complaints against member companies to the satisfaction of both the owners and the RDO member companies.
RDO member companies do believe that it is important that RDO undertakes this service for the consumer. RCI has supported RDO from the outset and sponsors its industry events, puts representatives on its working groups and committees, and wholeheartedly supports its work in protecting consumer rights and ensuring the best possible holiday experience.
Consumers can count on RDO as being fair and equitable. RDO has full authority to rule on consumer complaints logged against its trade members. While RDO will mediate between its members and timeshare owners, filing complaints, it cannot and will not enter into any legal sanctions against its members on behalf of owners.
Importantly, if RDO establishes that a member continuously breaches its Code of Conduct or acts with intent outside the law, RDO will investigate the case, following set administrative procedures.
What does RDO do?
RDO works with governments and consumer associations around Europe to ensure that the interests of the industry and those of timeshare owners are safeguarded when new laws are introduced.
One of its key priorities is to help protect owners targeted by fraudsters operating on the fringes of the industry – usually bogus resale companies, holiday clubs or even self-styled 'class action' schemes. RDO appointed a former Spanish police inspector who works with the police across Europe, the European Consumer Centres and enforcement bodies such as Trading Standards with the ultimate goal of having fraudulent companies closed down.
As a result of RDO's work with the authorities, over 100 fraudulent operators have ceased trading since 2005.
The Importance of the Logo
The RDO logo is the sign of the best in timeshare and it is recommended that those interested in this holiday concept check on the RDO website www.rdo.org or with the consumer services department info@rdo.org that a company is affiliated to RDO before they make a purchase.
Working with timeshare owners
RDO has always worked closely with UK-based TATOC www.tatoc.co.uk, (The Timeshare owners' Association), the consumer association representing the interests of over a quarter of a million timeshare owners.
RDO and TATOC are currently collaborating on finding solutions to issues affecting owners, such as resale.
RDO's work with the media
Despite high owner satisfaction levels, press coverage of the industry can still be negative, particularly in the UK. The vast majority of 'scare' stories are not about vacation ownership, despite the headlines. It's all down to journalists wrongly reporting new holiday products, ie: holiday clubs, as timeshare.
RDO has been working tirelessly to turn the media's views around and this educational programme is a high 2012 priority for the organisation.
Why is RDO important to consumers?
We investigate fraudulent activity and work with the authorities to have companies closed down

Our members are committed to high service standards and sign up to the RDO Code of Conduct

We offer a free complaint handling service to customers of our members

We work with governments to bring in legislation that's fair to both the industry and consumers

We inform the media about the difference between vacation ownership and holiday clubs

With TATOC, we are spreading the good news about vacation ownership

Our website offers comprehensive advice about buying and selling vacation ownership
What should a purchaser look for before buying?
Check the track record of the developer

Review the quality of the resort and the amenities available – is it right for you?

Ensure you've read the sales agreement carefully and understand the legal structure, what you are liable to pay and what the management fees are

Is the resort affiliated to an exchange company?

Find out what additional services the fractional ownership covers (eg. car rental, airport pick up / drop off) and whether this involves an additional fee

What other properties, if any, are available within the company's portfolioFind out how the bookings system works, particularly during peak periods

Check that you are offered a cooling off period in writing
Visit www.rdo.org (trade website) and www.gotimeshare.org (consumer website) to learn more. (English language only)