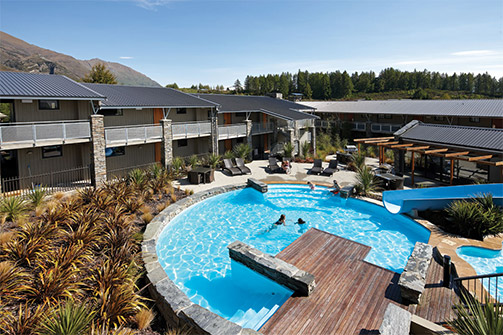 ROOMS WITH THE VIEW
Club Wyndham Wanaka is a quiet holiday retreat set on a lovely street lined with trees and flowers. Overlooking majestic mountains, the resort boasts superb facilities including a heated pool with water slide (seasonal), hot tub, sauna, and barbeque area. Being just a short stroll from Lake Wanaka and a 2-minute drive from downtown Wanaka, this resort is the perfect place to begin your adventure. Take an hour's drive up north to explore the majestic Rob Roy's Glacier or down south to buzzing Queenstown. For the seasoned travellers, embark on the most awe-inspiring drive along the Haast Past up to Franz Josef Glacier and you'll traverse some of the most diverse, gobsmacking landscape (from alpine lakes to rugged coastlines and waterfalls, to lush forests, to mountains and glaciers) in southern New Zealand.
START SCRIPTING YOUR ADVENTURE!
WANNA WANAKA?
While a visit to the lone standing tree in Lake Wanaka might already be on your holiday to-do list, you will be amazed by some of the other hidden treasures Wanaka has to offer. Wonder where's the best place to take a plunge? Head over to the picturesque Glendhu Bay for a quiet swim or take a chilly dip in the blue pools of Makarora. Not much of a swimmer? Go on a leisurely stroll through fragrant lavender fields at the Wanaka Lavender Farm and you'll get to interact with the furry residents such as alpacas, highland cattle and lamb. Want to meet the rare Buff Weka extinct from the mainland (i.e. North and South Island) since 1920? Take a boat ride to the predator-free, remotely serene Mou Waho Island nature reserve. For families seeking for some light hearted fun, get your minds boggled at the Puzzling World amusement park.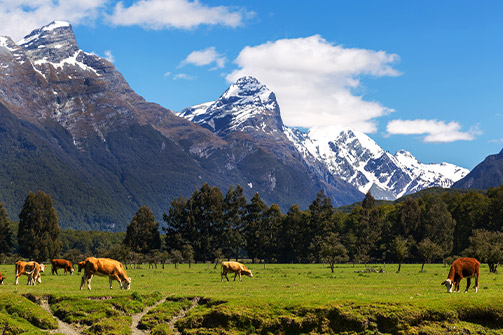 THE MOUNTAINS ARE CALLING
It's no secret that New Zealand has no shortage of breathtaking scenery and Mount Aspiring National Park (UNESCO) is a testament to this. This untouched paradise is accessible via foot, canoe or helicopter. If you are game for a scenic and adventurous hike, embark on the legendary 10km-long Rob Roy Glacier Trail. Soak in crisp alpine air and mingle with the grazing sheep as you marvel at the stunning natural backdrop of snow-capped mountain peaks, river valleys and lush beech forests. Re-enact movie scenes from The Hobbit and Lord of the Rings and embrace the solitude of the Mount Aspiring National Park through a scenic heli hike that will give you a bird's eye view of the picturesque ridges and clear emerald lakes.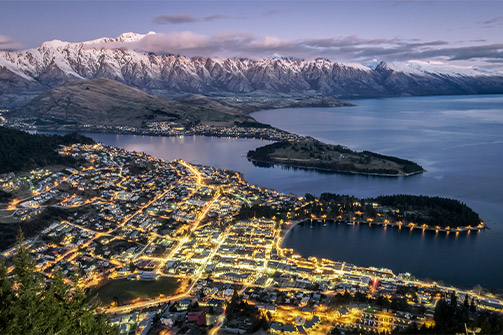 LAP OF LUXURY
Queenstown carries all the cosmopolitan buzz and energy of southern New Zealand. It is the place to attempt almost all types of adventure, including horse riding, rafting, jet boating or bungy jumping. If a luxury experience is what you are seeking, be sure to play a leisurely game of golf with rugged mountain peaks as a backdrop. Take a step back and relax in Onsen Hot Pools while you soak up the beauty of your surroundings. Join a gourmet food and wine tour that will take you from Queenstown to the Central Otago win region and sip wine in Australasia's largest wine cave. You'll also get to sample locally made cheeses while you feast on gourmet lunches. Even at sunset, the fun doesn't end. Hop onboard the Skyline Gondola and be mesmerized by the enchanting skyline.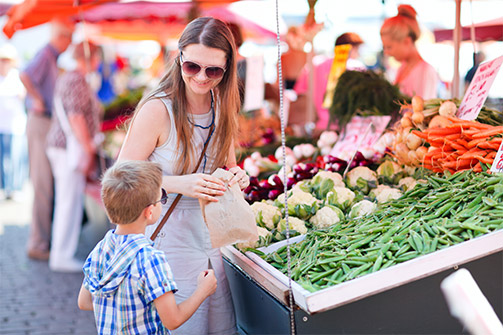 YUMMIES IN YOUR TUMMY
Wanaka's vibrant food scene will leave you with an overwhelming sense of its community. The locals take great pride and pleasure in delivering scrumptious meals right from the farms so if you're a locavore (a person whose diet consists only or principally of locally grown or produced food), you're in for a treat. Be sure to stop by the Wanaka Artisan Market for seasonal artisan produce, pastries, fermented goods, local wine, and herbs; the market is open every Thursday afternoon. For a healthy hearty brunch, visit the Federal Diner, a quaint café tucked away in a small alley. If you'd like to dine with a view, head over to the Wanaka Gourmet Kitchen for the impressive mains and delicious stone grill that will keep you full and happy. Spirit lovers cannot miss stopping by the Cardrona Distillery, nestled in the Cardrona Valley, for the wickedly fascinating artisan cocktails that will not leave you disappointed.