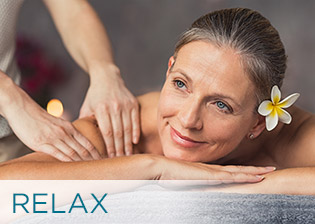 There's really no better way to begin a holiday than with a massage. Relax at the resort you have booked into and treat yourself to an indulgent spa experience where you'll get to enjoy a whole range of massages, treatments, and even manicures and pedicures. And the best part, since you're at an All-Inclusive resort, you may not even have to pay any extra because this might just be part of your package deal!

Within most resorts, there are highly skilled masseurs ready to soothe your accumulated aches and pains from the flight. After this luxurious experience, devote some of that hard-earned holiday time to relax by the seaside with a cocktail (or five) and soak up the sun in your very own mini paradise.
Other great things to experience in Cancun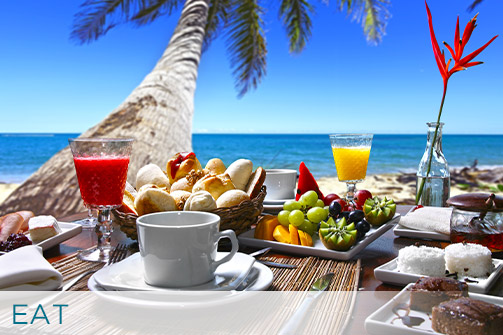 Eat, Drink and Be Merry
You're on an All-Inclusive holiday and everything is paid for which means you can eat and drink to your heart's content with the sounds of the ocean as your soundtrack for the day. Almost all of the All-Inclusive resorts will have a multitude of dining options available with everything from bars to pizzerias.

At Club Solaris Cancun, you get to choose from 4 restaurants, 3 bars, a deli, and a pizzeria. At the Sunset Marina Resort and Yacht Club, be sure to check out the lobby bar offers you live music while you relax with a few drinks after a hot day in the sun.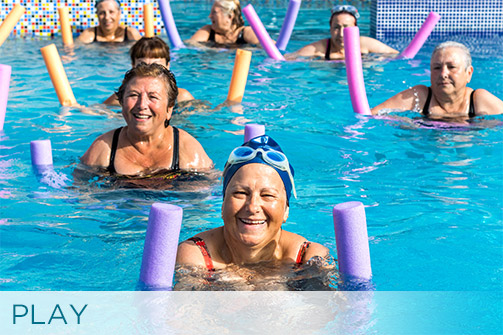 Play Time
One of the great things about All-Inclusive resorts especially if you got the kids in tow, are the myriad of activities onsite that will keep the little ones engaged and occupied while you have some fun of your own.

Kids aren't the only ones that get to have all the fun when it comes to holidays in Cancun. Sunset Royal Beach Resort offers many activities for adults no matter your interest. For those of us who are staying active, you have the option to take part in yoga classes, Aqua Aerobics, beach volleyball, and even pool volleyball. For those of us who love learning, try your hand at the cooking classes or dance lessons available.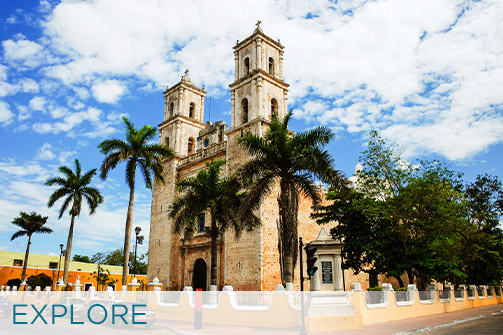 Venture to Valladolid
Ready to head out? Be sure to drop by the nearest town from the resort, Valladolid. After two years of upgrades, the historical Valladolid's colonial mansions and buildings sparkle in grandeur with fresh coats of colourful paint. At Valladolid, don't miss visiting two of the well-loved churches, the Iglesia de San Gervasio, located at the Main Square and the neighboring Iglesia San Bernardino.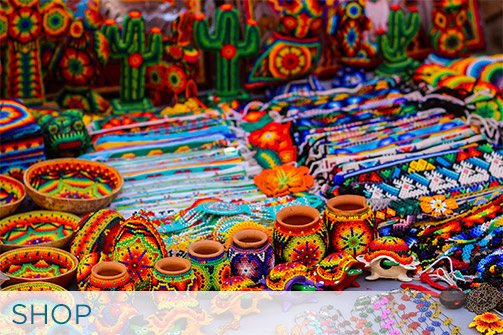 Shop in Valladolid
Sitting in the heart of the enchanting Yucatan Peninsula, Valladolid is a treasure trove for unique Mayan collectibles. Steeped in Mayan culture, Valladolid has a long tradition of homegrown artisans, creating everything from Mayan clothing to leather crafts. Drop by the quaint Centro Artesanal piece of art from the famed Casa de los Venados; a house that was turned into a museum. For the best street shopping experience, stroll along the lively Calle de Santiago walkway and Calle Manteria dotted with cute fashion boutiques and gifts shops. Don't miss visiting Centro Commercial Rio Shopping Mall, the swanky mall that offers name-brand boutique shopping as well as dining and entertainment options.