*Bonus Week Getaways are applicable for full week bookings only. These getaways are limited. Destinations and travel times are subject to availability and confirmed on a first come, first served basis. Offer includes only accommodations and specifically excludes travel costs and other expenses that may be incurred. Taxes, additional fees and charges may apply. All-inclusive resorts may charge a mandatory all-inclusive fee. Promotional discounts and offers may not apply to all properties. Other restrictions may apply. Offer void where prohibited by law.
---
How to book a Bonus Week Getaway
Step 1: Go to "Search For A Holiday" and select "Bonus Week Getaways" from the drop down menu.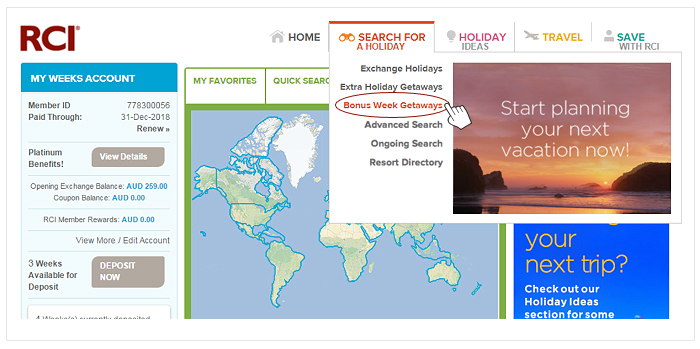 Step 2: Select the destinations that you may want to travel within the next 45 days, or select your most desirable travel date and see what are available.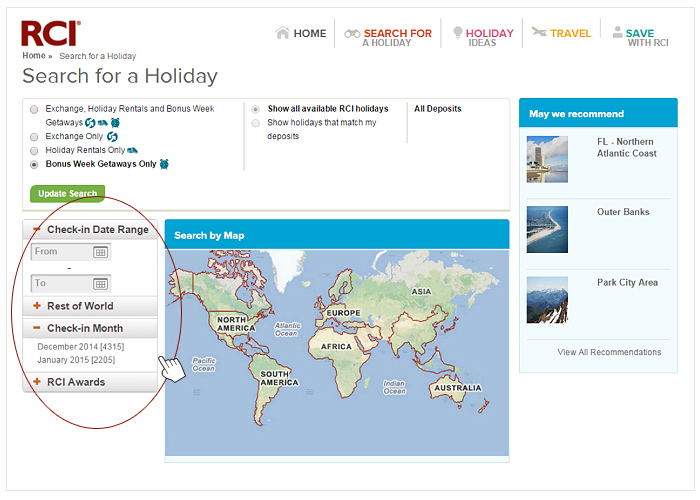 Step 3: The system will show you the check-in date range and price. Choose the resort that suits your needs and proceed with the booking!