Melbourne is a vibrant city filled with gourmet restaurants, an award-winning arts scene, and opportunities for retail therapy. But taking a short break in countryside Victoria with the family might just be the best way to unwind, recharge, and bond together.
Take your pick from these 5 best nature getaways in countryside Victoria that's made for families. This list was shared by Marly-Mae (44) who is happily married to Stanley Davis (48) with two teenage sons, Clay (13) and Mason (16).
Although the family currently lives in a Melbourne suburb, they enjoy taking frequent trips to countryside Victoria to reconnect with nature, and provide their sons an opportunity to discover a slower pace of life.
1. Mansfied
We've heard of the Swiss Alps, but did you know that Victoria has its own Victorian Alps? Take a trip to Mansfield for these panoramic views. Photo from Shutterstock.
Beautifully located in the foothills of the Victorian Alps and offering a base for Mount Buller visitors during winter months, Mansfield is the perfect year-round destination.
Just two and a half hours' drive from Melbourne, one can enjoy an array of water activities on the vast Lake Eildon.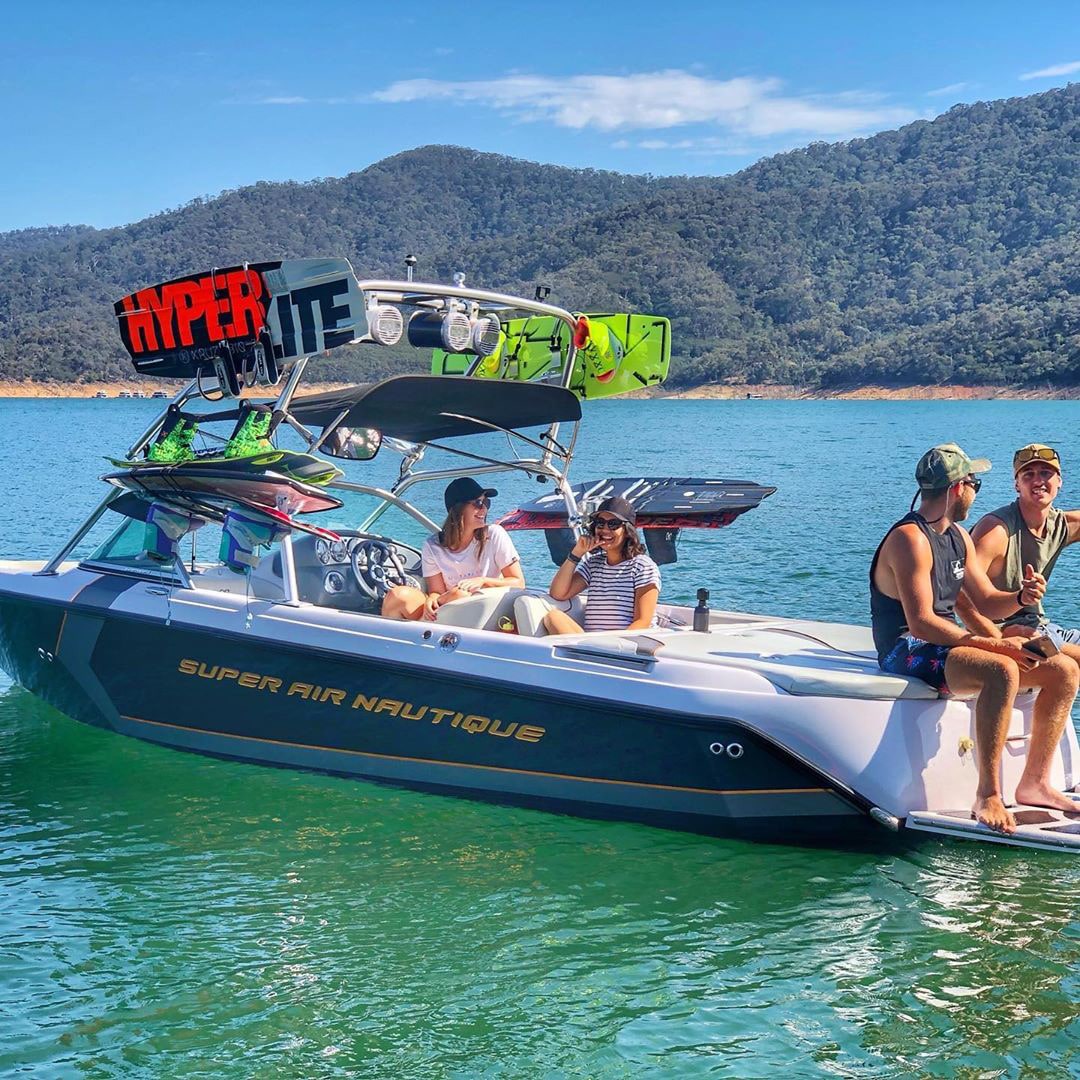 With national parks surrounding Lake Eildon, families can rent a boat and head out further into the lake to enjoy the views. Photo from @ubertii via Instagram.
Fishing trips with family are what memories are made of. Lake Eildon, Victoria's largest inland lake, is a popular fishing spot for both inexperienced and avid fishermen. With five feeder rivers, its tranquil and clear streams are a breeding ground for trout, cod and carp.
Families with young children often fish from one of its private shorelines. On the other hand, veterans can rent a fishing boat for deep-lake fishing. Our sons especially loved jumping into the cool water straight from our fishing boat.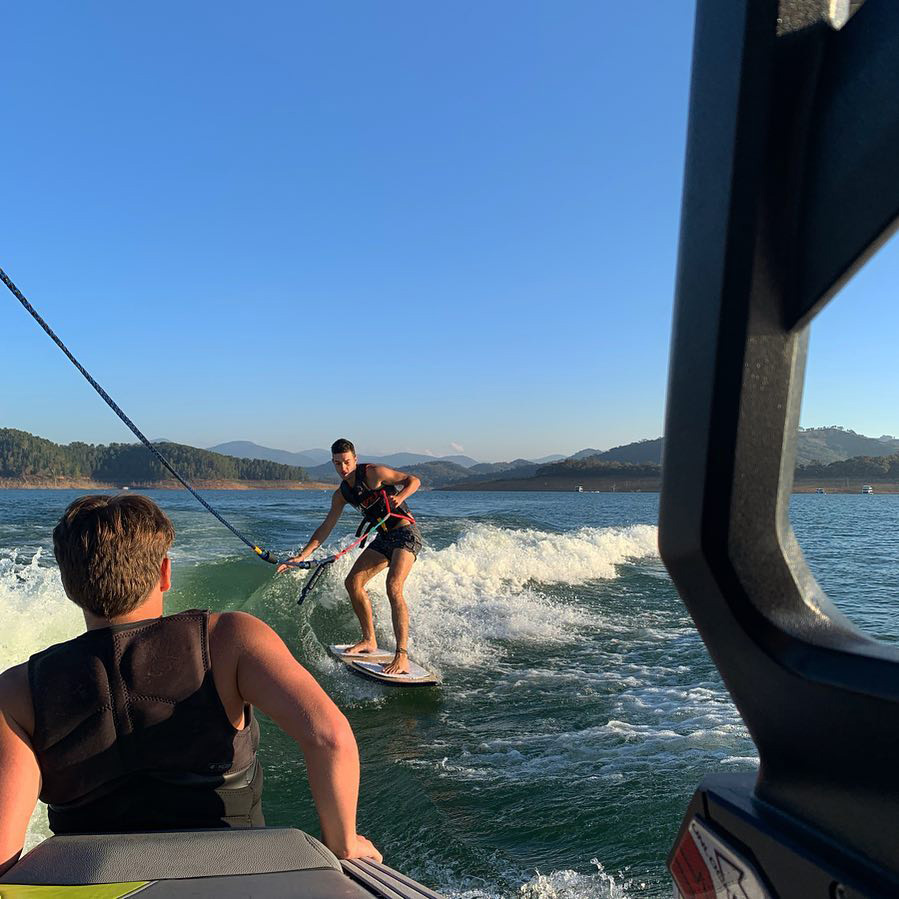 Enjoy a world of watersports at Lake Eildon. From water skiing to kayaking, there's something for everyone. Photo from @timstanghi via Instagram.
Feeling adventurous? Get tugged by a speedboat and wakeboard at speeds of up to 20mph. Adrenaline junkies also have the option of renting a water ski from Bonnie Doon, Goughs Bay or Jamieson.
For a more scenic and leisure alternative, kayak down the lake and take in the sights of the surrounding national parks and wildlife which will definitely excite the young ones.
Where to stay
Photo from RCI.
Mansfield Country Resort (#0827) is the ideal retreat for families to relax and enjoy the nature of Mansfield. Surrounded by lovely landforms and parks, there's plenty of wildlife that make this area their home (you might spot a friendly kangaroo or two).
For those who prefer to stay in, the resort boasts various facilities including a pool, sauna, private spa, and canoeing at the nearby lake. All cabins have a full kitchen - the perfect opportunity for a family cook-off.
2. Yarrawonga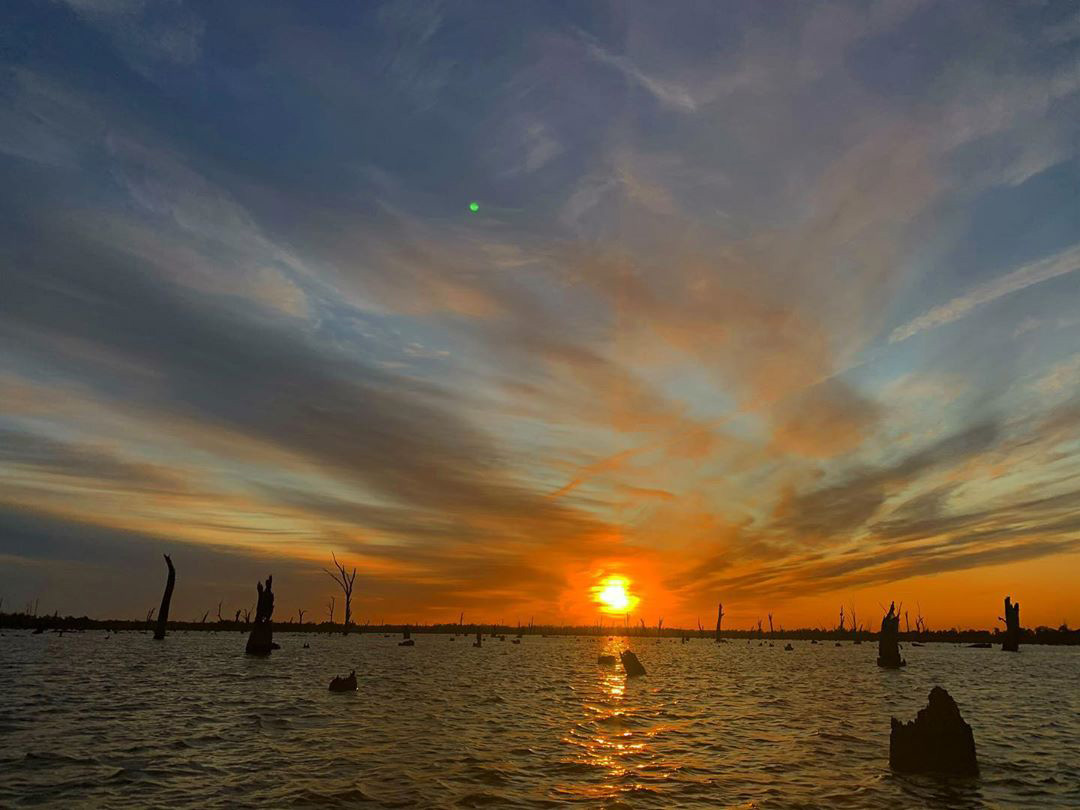 The sunset over Lake Mulwala in Yarrawonga is a sight to behold. Photo from @flick_fishin via Instagram.
Famously known as an "inland aquatic paradise", Yarrawonga lies on the border between Victoria and New South Wales at the south-western corner of Lake Mulwala. From water sports to walking trails or golfing, families are spoilt for choice in this oasis.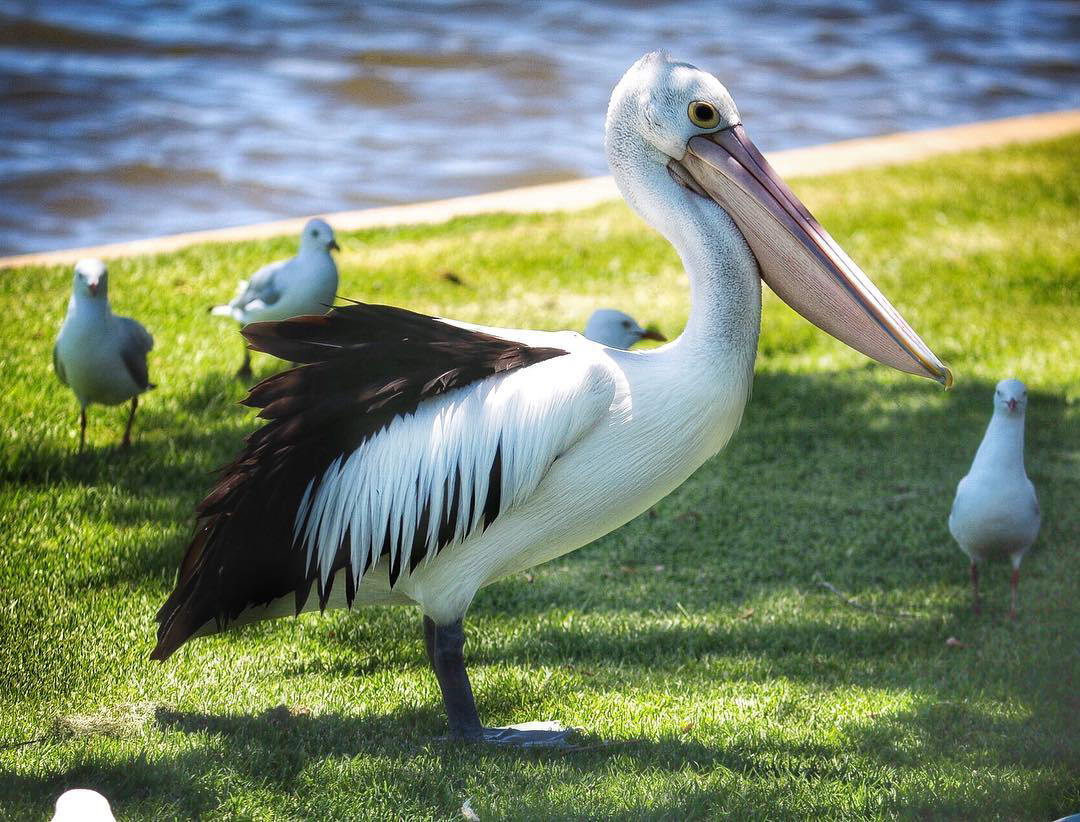 Keep a lookout for beautiful aviaries while taking a stroll on the Chinaman's Island Walking Track. Photo from @shezzx via Instagram.
For a relaxing stroll through wetlands, the 2-kilometre Chinaman's Island Walking Track offers an opportunity to spot the abundant birdlife along Lake Mulwala.
The trail is filled with educational notice boards that explain the various wildlife and plants to be found in the area, as well as the history of the families that settled here. There's also plenty of space for a family picnic while enjoying the sights and sounds of nature. During our visit here, we spent hours simply reading a book, turning on some music and enjoying some downtime together.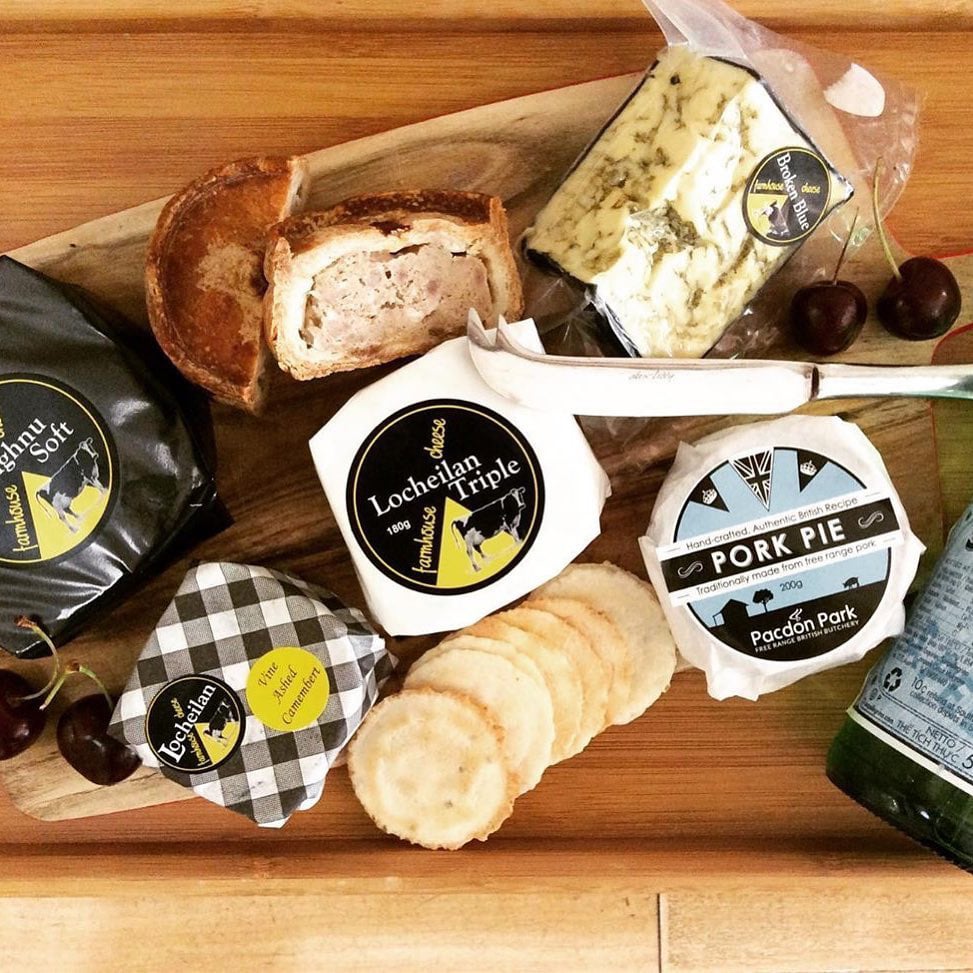 Stock up on your favourite gourmet cheese along the Murray Farm Gate Trail. Photo from @murrayfarmgatetrail via Instagram.
Yarrawonga is not only famous for its Murray River, but also its local produce thanks to its fertile soils and enviable climate. The Murray Farm Gate Trail features food and wine made by local producers in the region.
Drive from farm gate to farm gate, taste samples of freshly harvested fruits and vegetables, wines, craft beers, and more. It's a trail for food-loving families - many choose to spend up to three days on this route to visit the unique farms and wineries.
Where to stay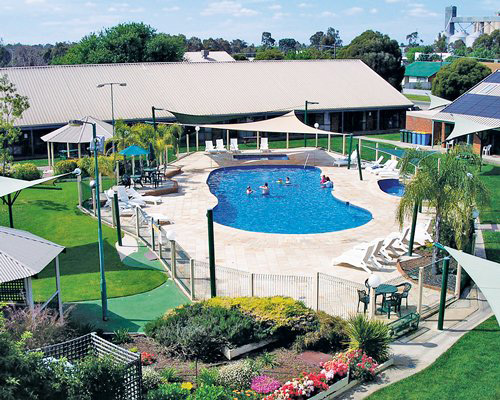 Photo from RCI.
Located in the vicinity of various attractions in Yarrawonga, Murray Valley Resort (#0953) is a popular choice amongst families who wish to explore the town. As the 45-hole Yarrawonga & Border Golf Club is just a stone's throw away, it is also the perfect base for golfers.
With two-bedrooms set in double-storey units, there's more than ample space for large families to take comfort in after a day of activities.
3. Boneo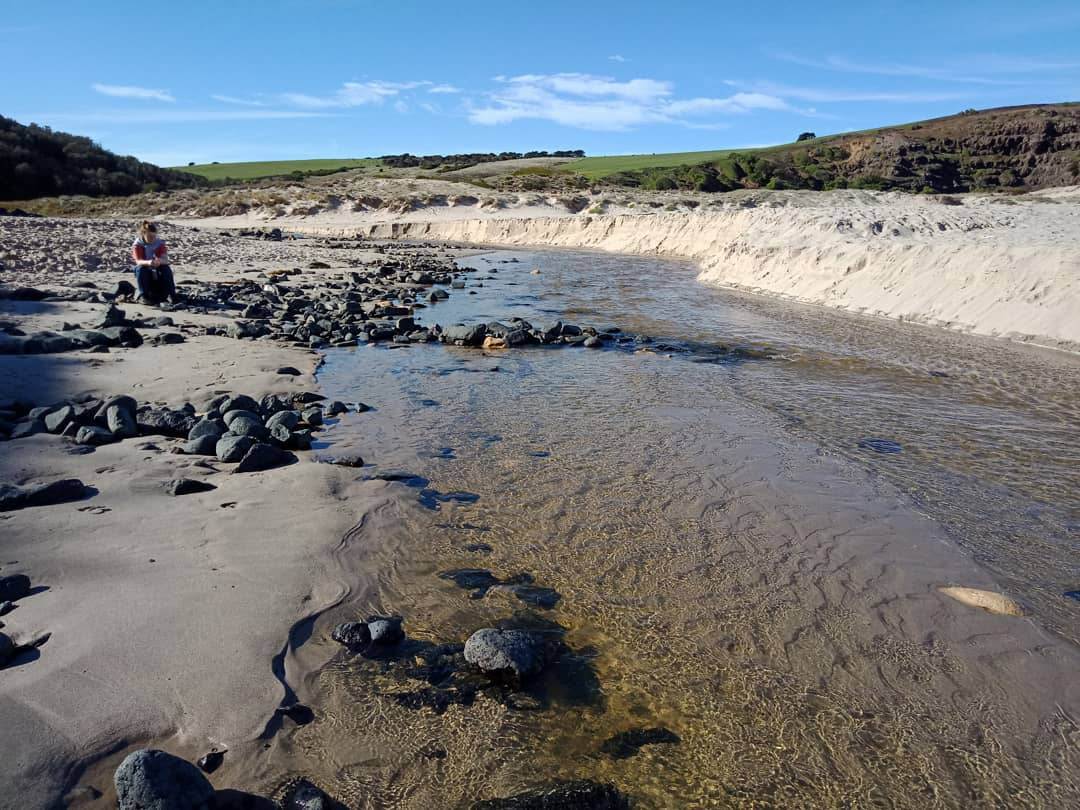 Boneo is a quiet town that is filled with natural landscapes and serene spots. Photo from @becsyed via Instagram.
Although rarely explored, Boneo is a pristine rural town in the Mornington Peninsula that gives access to conserved nature parks and stunning coastal views.
The Boneo Discovery Park was built to provide visitors a chance to learn more about the region's flora and fauna as well as ongoing conservation efforts. Spanning across 27-acre of wetlands, a 1.5-kilometre boardwalk takes one through an enchanting environment where Mother Nature thrives.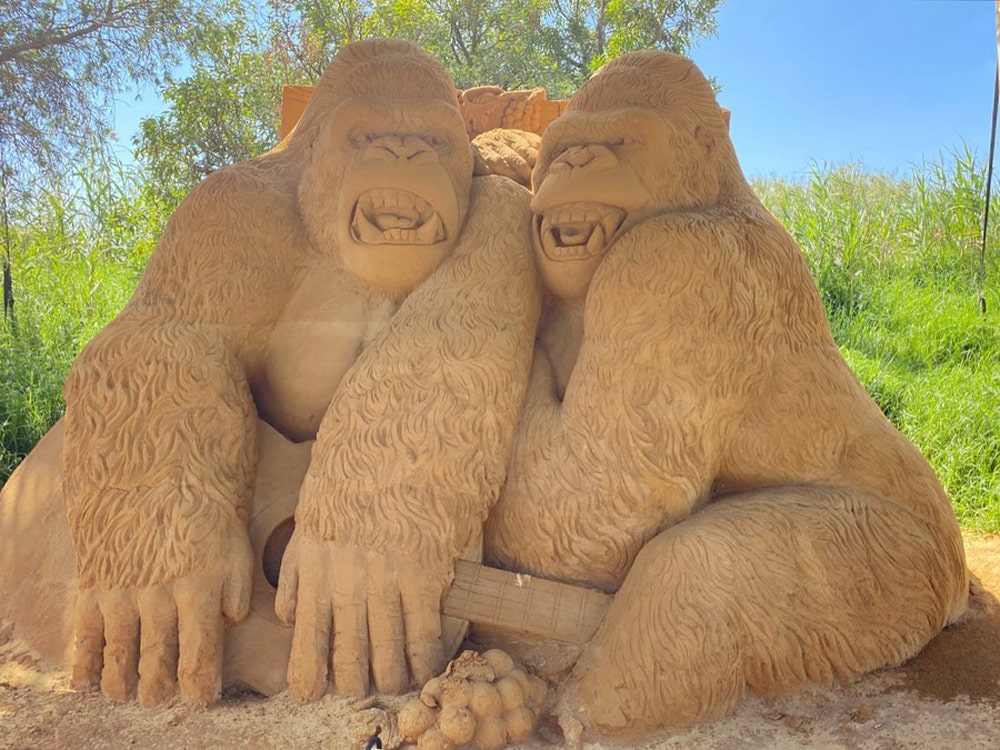 Every December, a new sand sculpting display refurbishes the park's landscape. Photo from @aishaaaani via Instagram.
The park is also home to Sand Sculpting Australia, putting up an incredible display that is set along the water's edge. At the end of the boardwalk, a large, shady space provides families with the perfect picnic spot while the sounds of leaves rustle in the wind.
Where to stay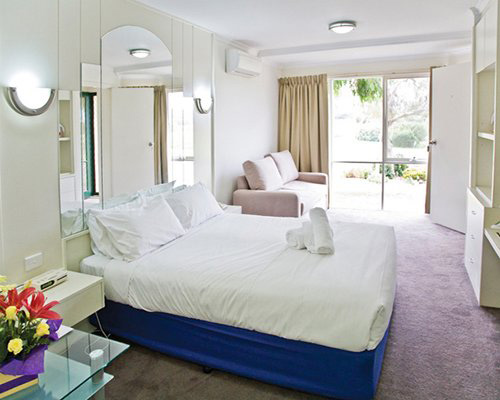 Photo from RCI.
Situated in the heart of Mornington Peninsula is Nepean Country Club and Day Spa (#1169). Spread over 35 acres of landscaped gardens, the resort offers comfortable living in a nature-filled setting.
With amenities such as a tennis court, games room, wellness facilities, and a Chinese restaurant onsite, guests don't have to travel far to keep the family entertained. Activities such as horseback riding and boating are also just a short drive away.
4. Kyneton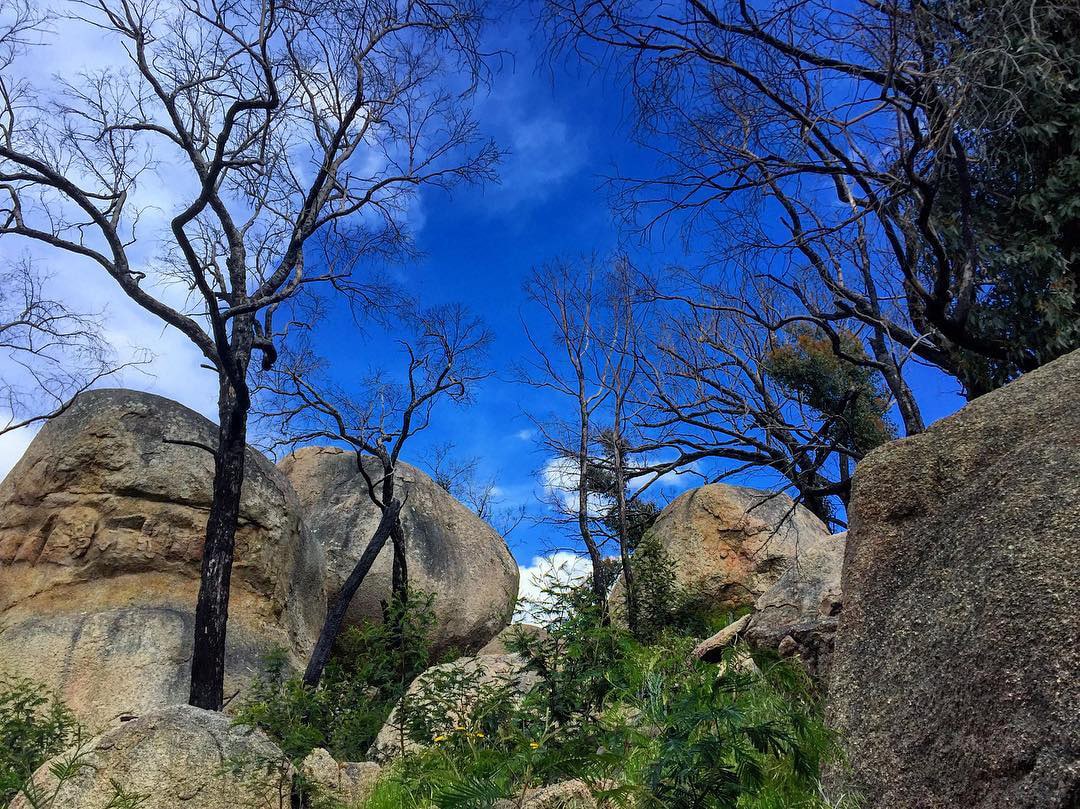 Be awed by the amazing granite rock formations at Black Hill Reserve in Kyneton. Photo from @bizarriane via Instagram.
Although only an hour's drive from Melbourne, Kyneton is a laid-back country town that makes one reluctant to leave once they've experienced it all. Find tranquility at Black Hill Reserve, a 260-acre rare bush land that houses large granite rock formations.
Walk along designated walking trails that are surrounded by wild flowers and animals such as the echidna and wallaby. There are several tracks that feature varying difficulty so choose one that your family is comfortable with. Now that our sons are older, we were able to take on the more challenging Ridge Track, a short but strenuous route.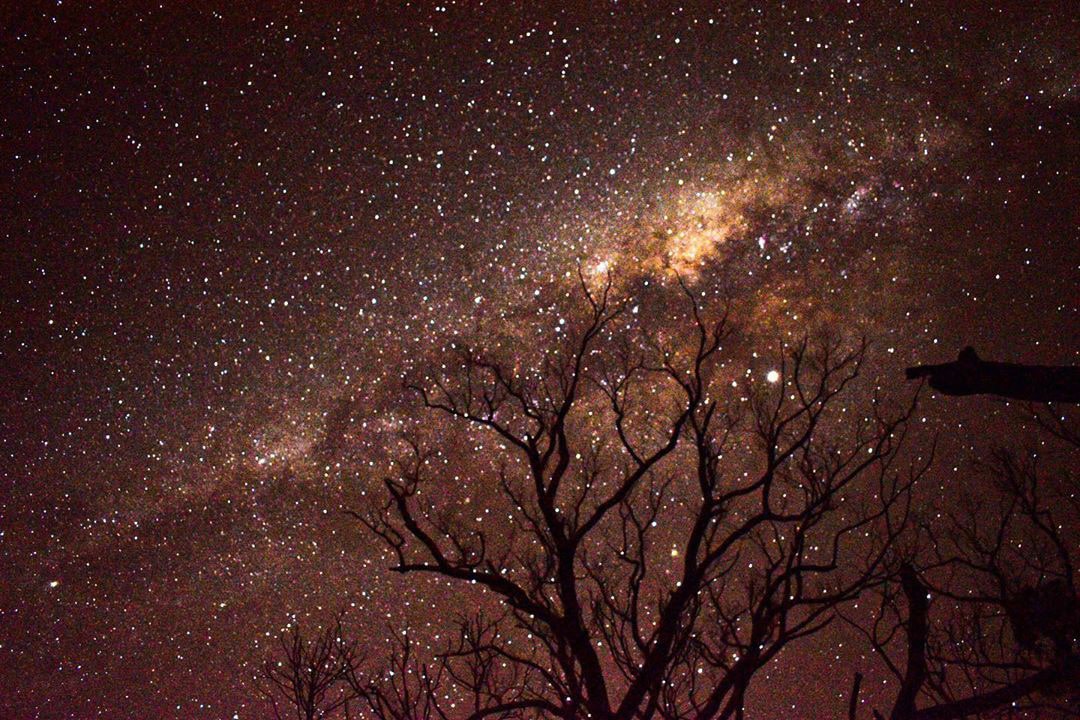 Don't miss out on the beautiful night sky of Kyneton. Photo from @harrisonhuntley via Instagram.
Being located well away from densely-populated areas, light pollution is almost unheard of at Kyneton. Remember to bring the family outdoors at night for a glimpse of nature's most beautiful sight at night.
Where to stay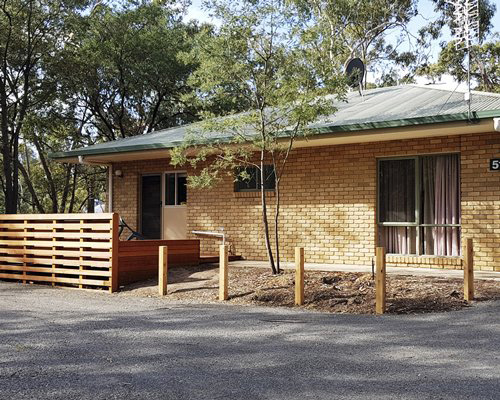 Photo from RCI.
Set on 125 acres of bushland on the outskirts of Kyneton, Kyneton Bushland Resort (#0830) offers a unique living experience. Every villa is separated and nestled in a bush setting, giving guests complete privacy and comfort.
Wake up to the sounds of nature and go on a morning stroll to the lake that sits in the resort's compound. Remember to bring your fishing gear if you are keen on catching trout and redfin. Kangaroos and wallabies also call this resort home - an indicator of true countryside living.
5. Mildura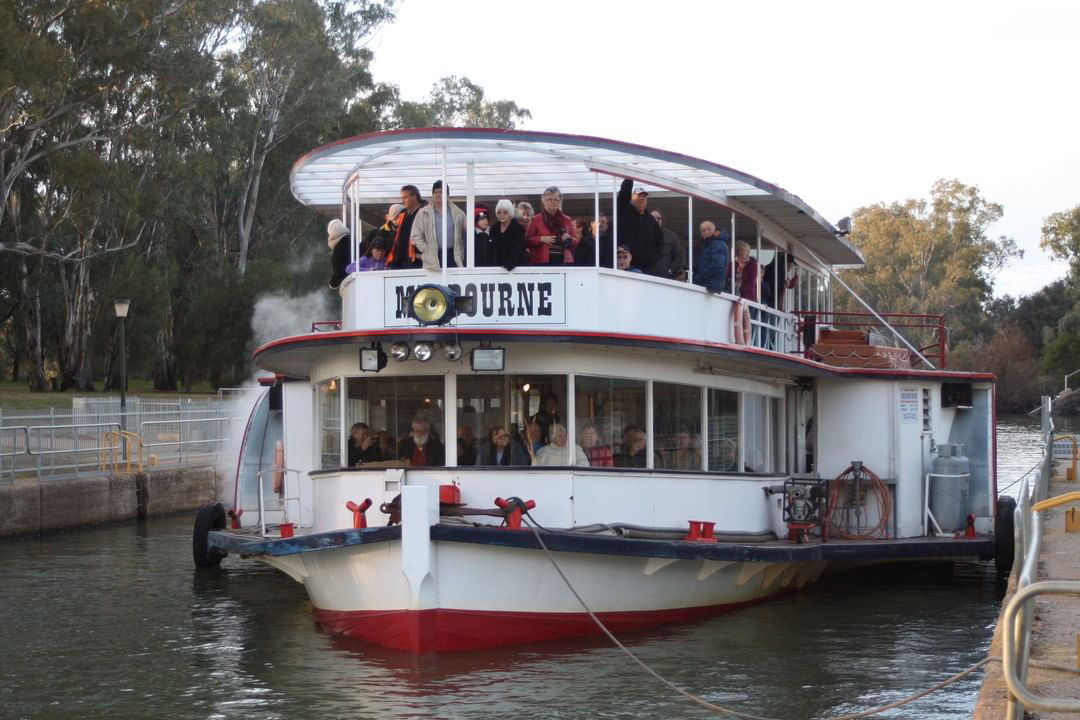 Tour the Murray River onboard a paddle steamer. Photo from @mildurapaddlesteamers via Instagram.
Sitting on the banks of the Murray River, Mildura is at the edge of the wild Australian outback that crosses over to New South Wales. Known for its vineyards, endless sunshine and river beaches, the Mildura region is home to an array of attractions.
Cruise along the Murray River onboard the majestic steam driven, Paddle Steamer Melbourne. A guided tour is included, providing insights about the Murray Darling River System and the history of these traditional paddle boats that run on steam.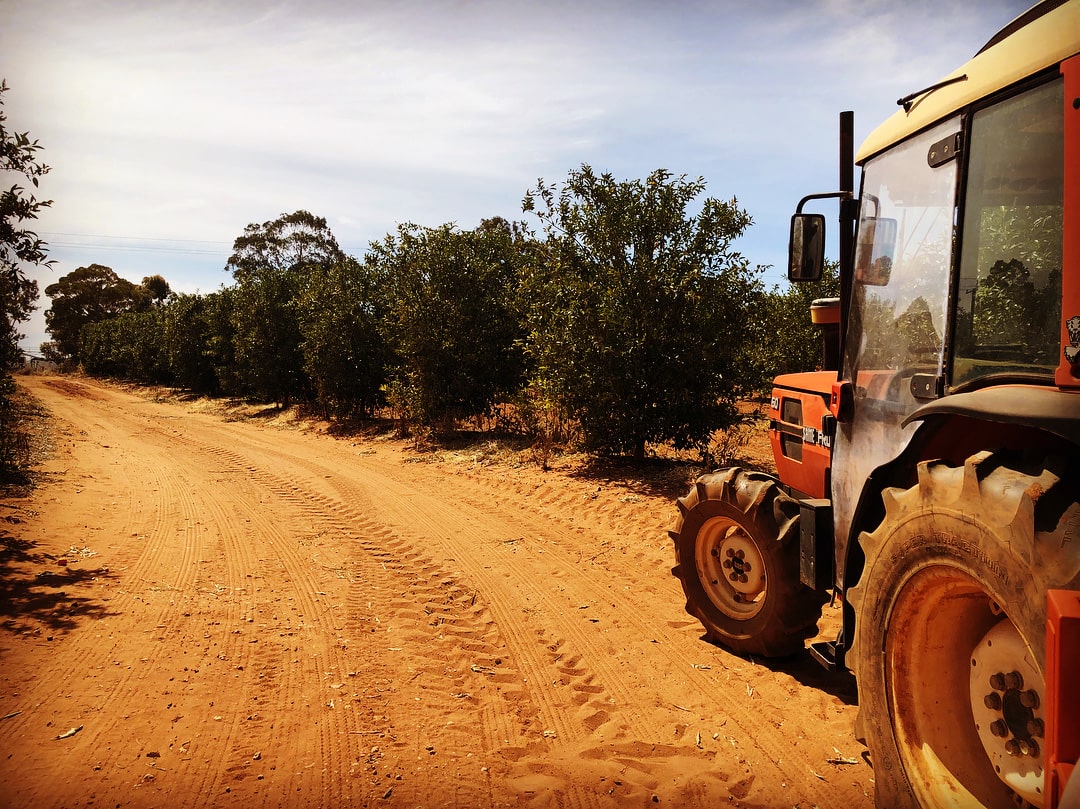 The guided tractor ride around the farm is a highlight for families at Orange World. Photo from @spindle08 via Instagram.
If you are open to travelling a little further and crossing the border to New South Wales, young ones will love the visit to Orange World, a working 50-acre citrus property situated just 8 minutes from Mildura.
Hop on the tractor train to learn how citrus trees are grown while enjoying the sweet scents of the orchard. Visitors will also get a chance to harvest the oranges and sample it on the spot. It doesn't matter how old you are: you will definitely delight at being able to drink juice straight from the oranges!
Where to stay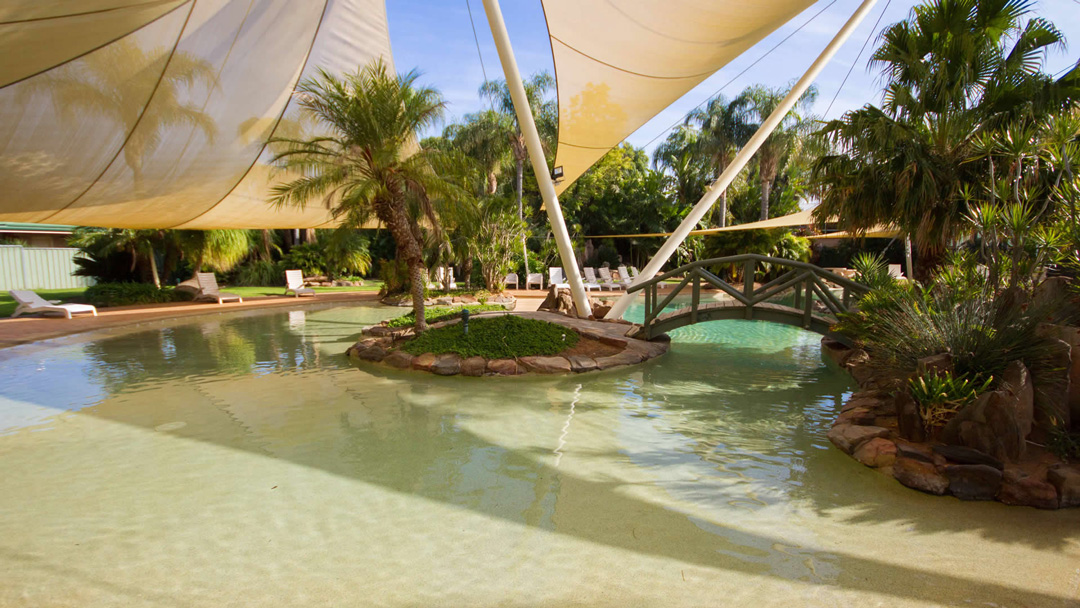 The outdoor oasis pool at Sunraysia Resort is a popular hangout spot for children. Photo from Sunraysia Resort.
Sunraysia Resort (#1179) is a sunny paradise for families who love the outdoors. During summer months, the oasis pool and barbeque area is a hit amongst families.
Strategically located on the border of a small city centre and the countryside, guests can enjoy the convenience of a day trip to the nearby national parks before getting groceries from the town next door for a barbeque at the resort.