Jeffrey Tan (57) and Doreen Lim (53) from Singapore are master divers. Their sons, Charles (25) and Colin (21), are advanced open water divers. Every 3 months, the family will travel to Malaysia to dive and bond as a family.
Malaysia has long been a go-to destination for divers, professional and amateur alike. Renowned for its clear waters, diverse marine life and easily accessible diving sites, the tropical islands Tioman and Langkawi have gained recognition worldwide as ideal diving locations.
Whether you are a beginner or a professional diver exploring the waters of Malaysia, the various diving spots across these two islands definitely have something in store for everyone.
Here are our top picks that each feature a unique and different experience. You'll be sure to find something at every site that appeals to the underwater adventurer within.
Tioman Island
Slightly off the east coast of Malaysia peninsula, Tioman Island is popular amongst divers and vacation seekers. With famously white beaches and azure coloured waters, the island is a sight to behold with its lush greenery and rich marine life. The idyllic island draws people from all around the world with its pristine beaches, luxurious retreats and natural beauty.
Tiger Reef
The Tiger Reef dive site is a must-dive for all leisure divers visiting Tioman. Photo from @blueocean_bymuhaiminzulkifli via Instagram.
Most popular and mentioned in almost every travel guide in Tioman Island, the Tiger Reef dive site is a highlight for all divers. This location is home to a large variety of colourful corals, barrel sponges and gorgonian sea fans.
It is also one of the best sites to spot free swimming white eyed moray eels, hunting trevally and rainbow runners. If you are lucky, you might even spot the occasional whale shark
Malang Rock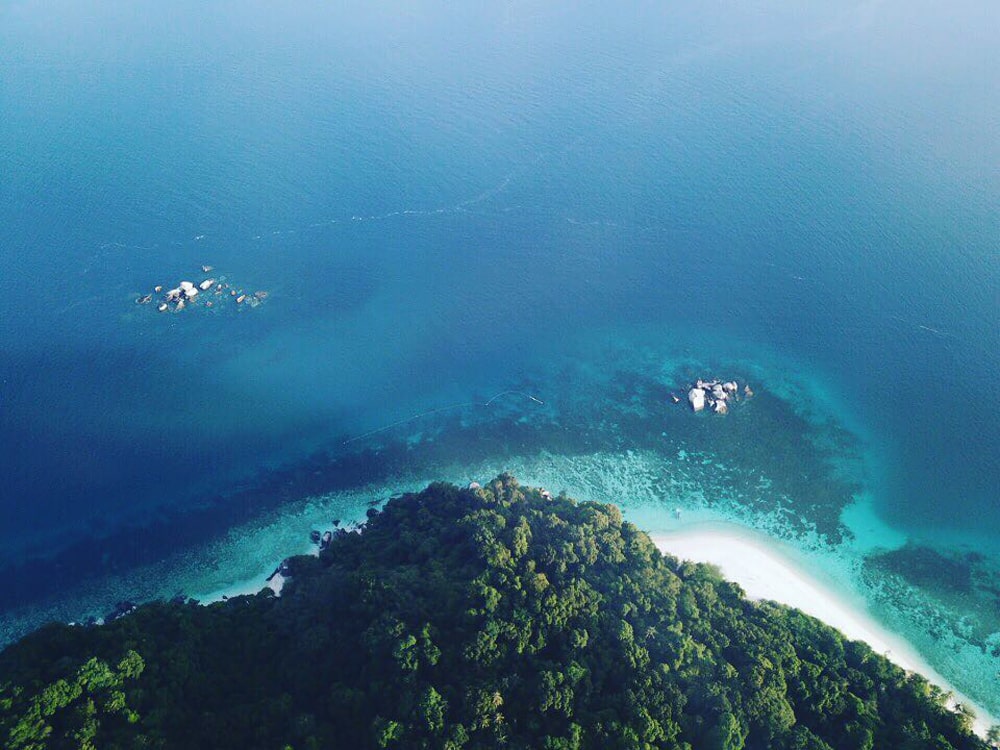 The Malang Rock dive site is made up of many rocks with good and healthy hard corals. Photo from @tiomancabana via Instagram.
Perfect for beginners, this shallow dive spot is made up of many rocks with a variety of healthy corals. Malang Rock, also known as Batu Malang, directly translates to "unfortunate rock". The site offers a great opportunity to spot sharks and pelagic fish.
With a depth of only 16m, and a dive site protected from strong currents, this place is perfect for people just starting out on their diving journey.
Tip: Try visiting this site on weekdays and off-peak seasons as it's very popular and tends to get crowded during the weekends.
Labas Island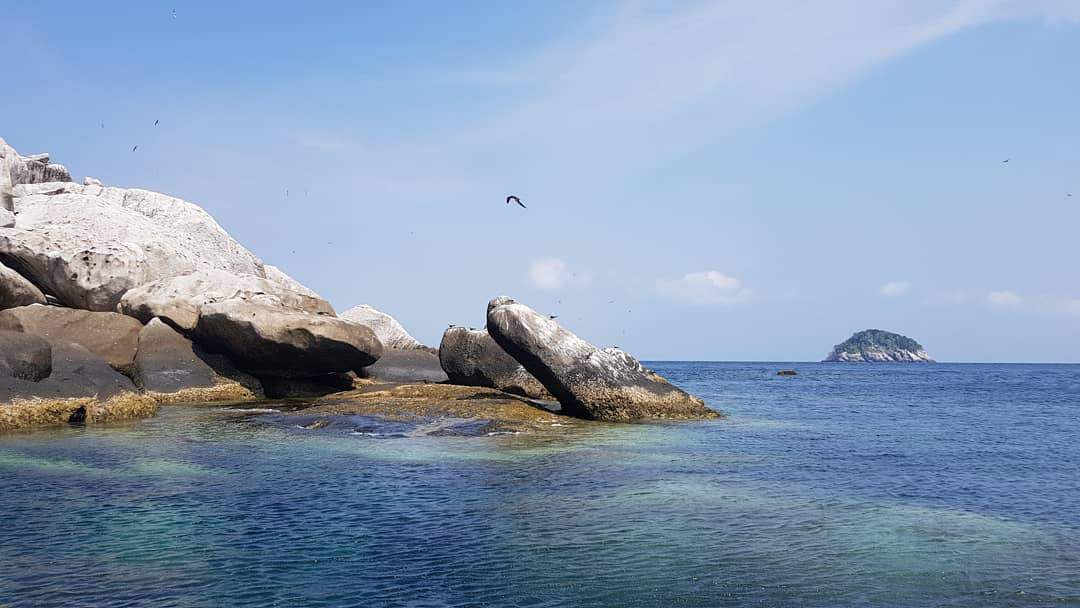 Labas Island offers great fun for divers, and is a must-visit for photographers. Photo from @nosoyunsuperhombre via Instagram.
Often described as the Swiss Cheese of Tioman due to its interlaced maze of swim-throughs, this dive site is good for finding blue spotted rays, batfish and the nudibranch called Chelidonura.
A shallow bay with a sandy bottom, Labas Island gets challenging when you approach the aforementioned swim-throughs. A test of buoyancy and skill, the swim-through rewards you with a stunning sight of clownfish, some groupers and coral cod.
KM Sipadan Wreck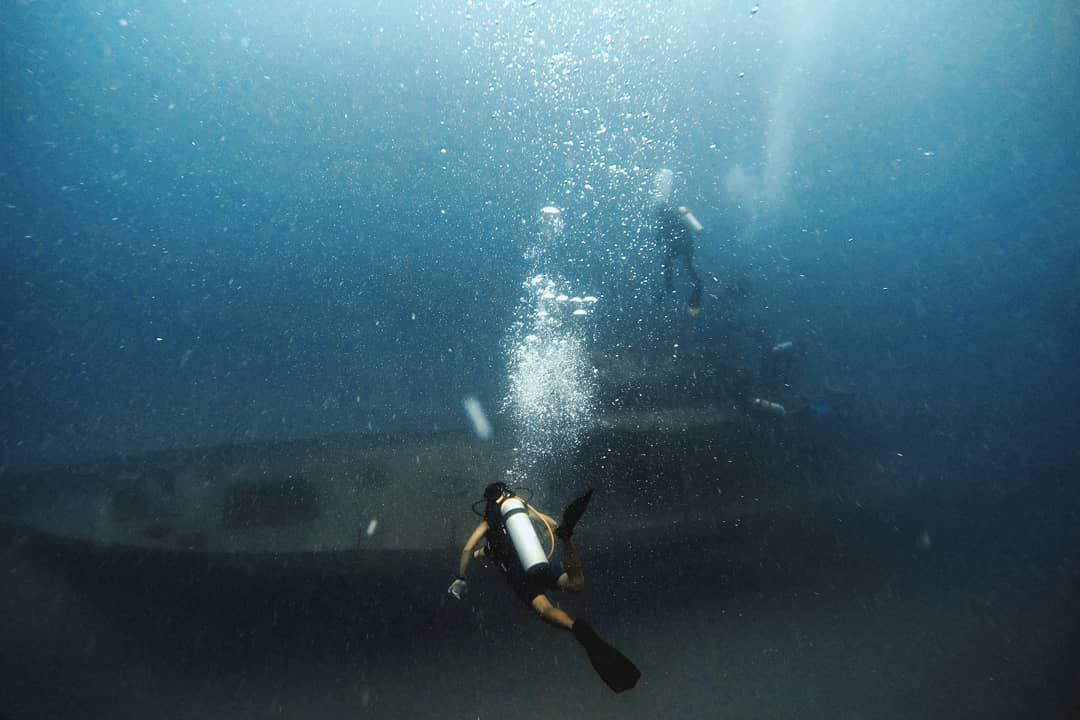 The metal wreck is a former royal navy ship named KM Sipadan which was sunk in 2012 by the Marine Park. Photo from @caoniztion via Instagram.
A former Royal Navy warship that sunk to create an artificial reef in 2012, the KM Sipadan Wreck is a 31m long vessel that lies in 30m of water alongside two old Thai fishing boats called the Sawadee rocks.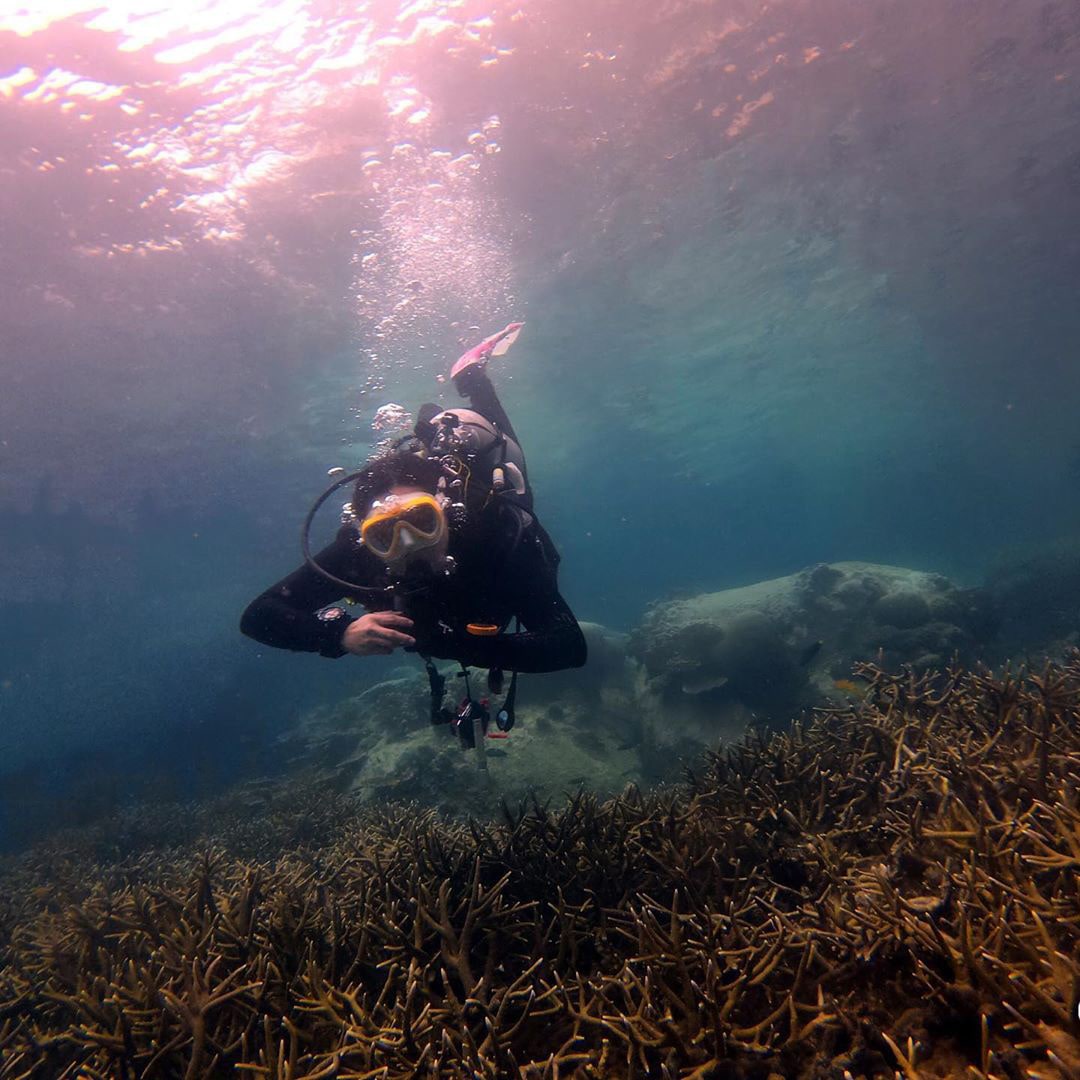 Spot huge stone fish and families of lionfish on your dive at the KM Sipadan wreck. Photo from @sortemetstellascuba via Instagram.
These three vessels attract an abundance of schooling snapper, yellow tail barracuda and fusiliers and are also home to families of lionfish. You might also spot huge stone fish taking shelter in the wrecks.
For more experienced adventurers, this site allows certified wreck divers or technical divers to explore the inner site of the wreck.
Langkawi Island
While Langkawi Island itself does not have any diving spots, getting to most of the diving sites is a breeze with the many dive operators on the island. The best sites are in Pulau Payar Marine Park which is located 30 km south of the main island. With almost no current and a shallow reef, Langkawi is the perfect choice for new divers.
Coral Garden Dive Site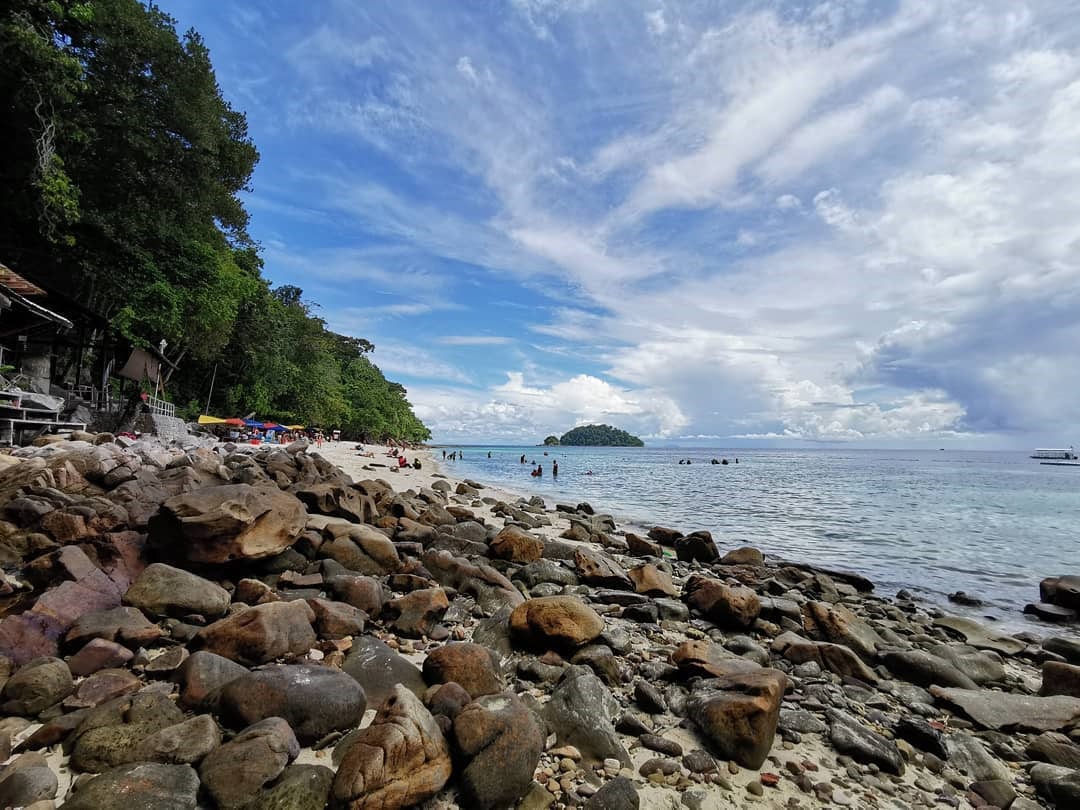 The waters of Coral Garden Dive Site features a fascinating collection of different corals. Photo from @leenarcheah via Instagram.
One of the finest and most sought after dive sites in Langkawi, the Coral Garden Dive Site is located at the southern end of the Payar island.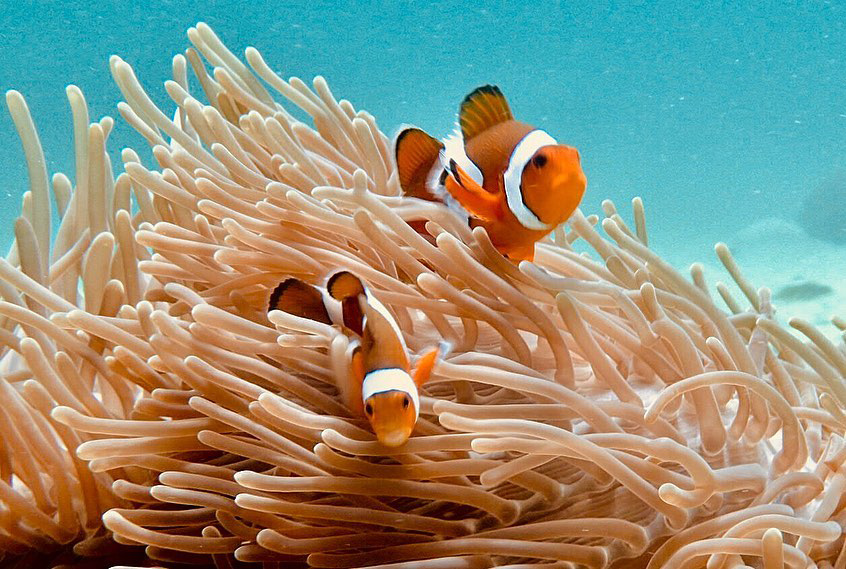 The Coral Garden Dive Site is a panoramic coral garden with steep canyons and crevices dropping down to around 18 meters. Photo from @nicholas.wh21 via Instagram.
Famous for colourful bed of corals and amazing array of marine life, this site offers sights of giant groupers, snappers, bannerfish, angelfish, jellyfish and more.
Tip: Avoid the notorious Titan Triggerfish. They are known to attach themselves to divers when disturbed, and are rumoured to have a bite like a dog's.
Pulau Segantang
Pulau Segantang is perfect for experienced divers looking for larger fish in deeper waters. Photo from @ewadablablablurz via Instagram.
Located 13 km west of Pulau Payar, the two twin rocks of Pulau Segantang gradually form a 20m deep site with a sandy bottom. You can find beautiful hard coral and sea fans on the rocky slopes and the marine life feature a wide variety of nurse sharks, barracudas, lobsters, moray eels and more.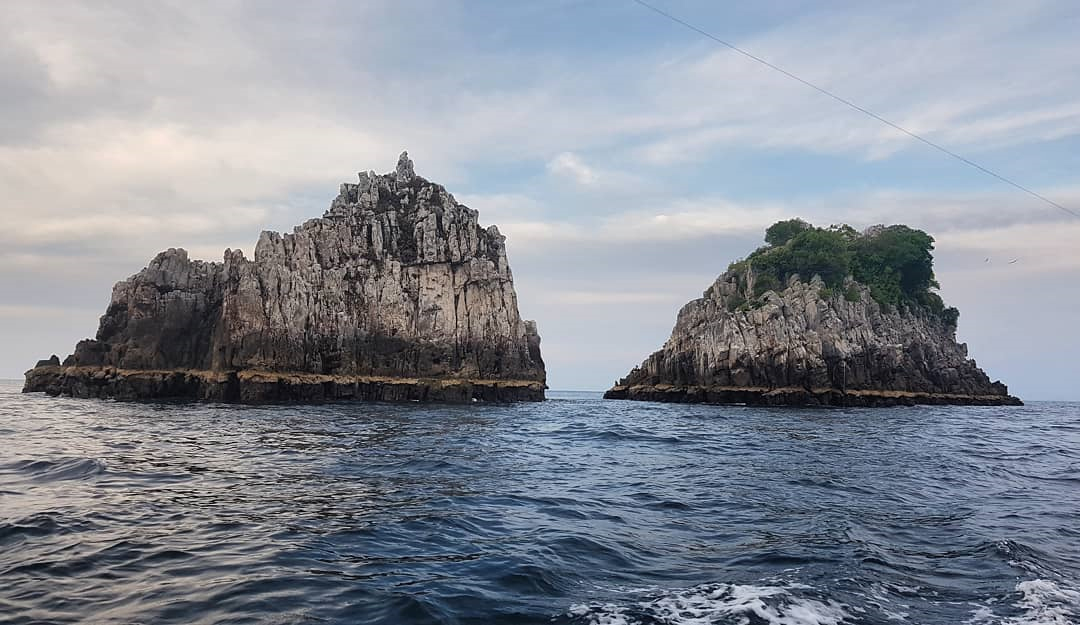 The two rocky outcrops on the island are covered in hard coral formations and black corals. Photo from @steventan96 via Instagram.
As you descend down the cliff of the two rocky outcrops covered in hard coral formations, you can see scores of macro life, anemones and molluscs on the corals.The visibility here is known to be better than in Pulau Payar.
Kaca Sunken Boat Wrecks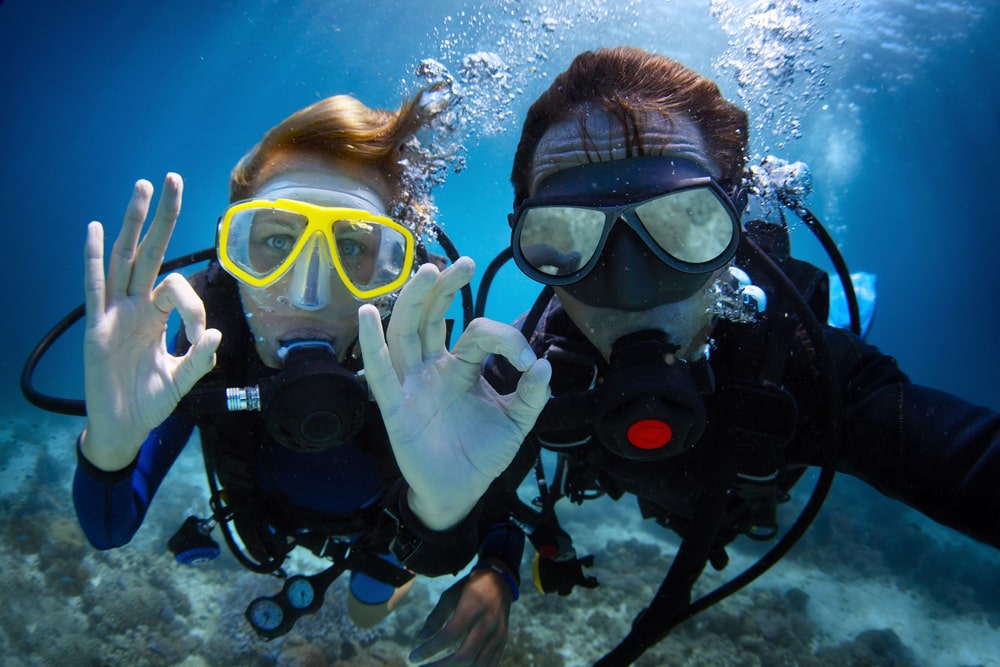 On the Kaca Sunken Wrecks dive site you can find the wrecks of dozens of fishing boats which were confiscated. Photo via Shutterstock.
Kaca is a small island located just east of Payar island. It is the only site in Langkawi that offers wreck diving, and includes the wreck of several fishing boats that were confiscated by the authorities and sunk here.
Home to many creatures and invertebrates, molluscs, nudibrances and fishes, it is a relatively easy wreck dive suitable for all divers.
Tip: Be careful not to lay down on the sandy bottom as it tends to be full of prickly sea urchins.
Bonus: Pulau Perak Dive Site
Accessible from Langkawi, the site is relatively untouched. The virgin site is located 115 km south west of the main island and is a place rarely offered by dive operators due to its distance. However, exploring beyond the dive sites near the main island rewards you with better visibility and deeper dives.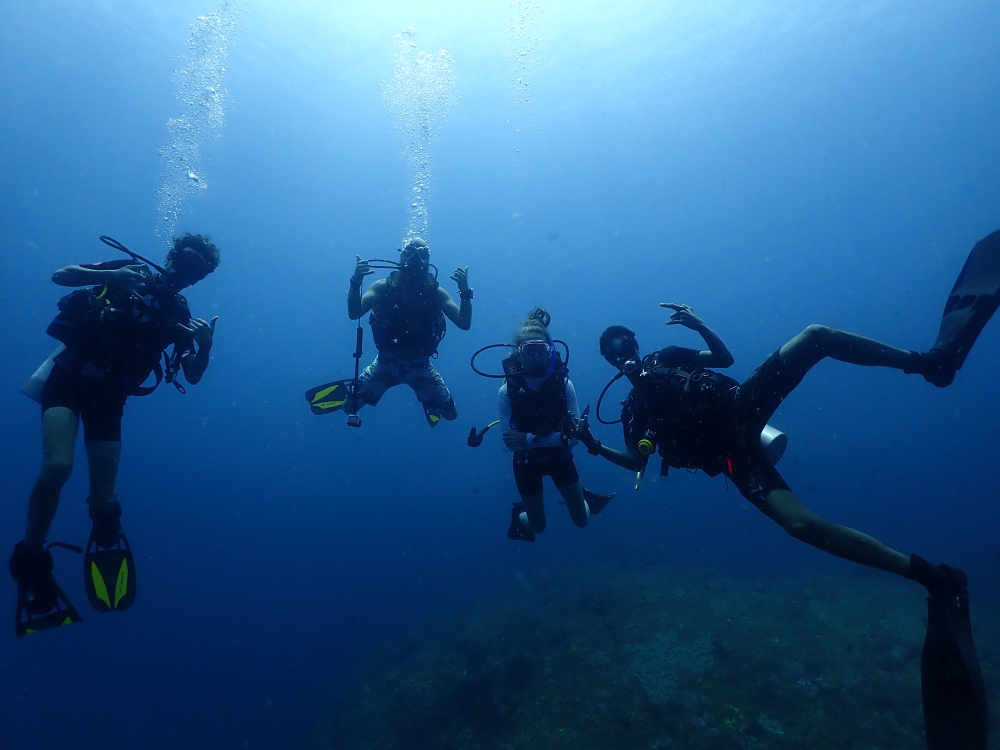 The visibility in the waters of the Pulau Perak dive site can get up to 25 metres on a good day. Photo from Shutterstock.
However, the view makes your trip worth it. Once you jump off the boat, the drop off is about 85 meters and presents you with a magnificent sight. Spot beautiful coral reefs on the rocky wall and an abundance of marine life like barracuda, snappers, mackerel and other coral fishes.
Where to Stay
These tropical islands are loved for their natural beauty and its allure lies in the simple charm of being close to nature. When choosing a place to stay, we recommend places that allow you to get your fill of the lush greenery, all without compromising your comfort.
Aseania Resort Langkawi #2860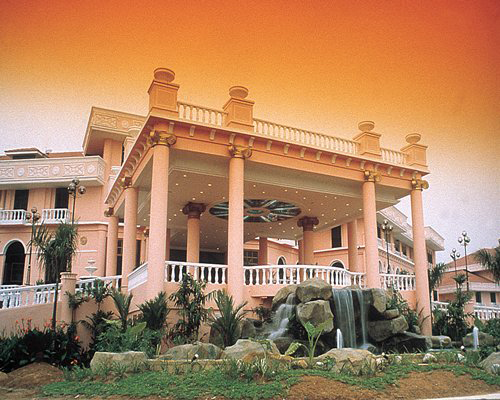 Photo from RCI.
Located at Pantai Tengah, the southern tip of Langkawi Island, the resort resides in the largest of the islands. With a beautiful half-mile long fine sand beach, the resort offers water-sport activities on their calm waters. For travellers who prefer to spend time exploring the facilities, the hotel is readily equipped with a restaurant, a spa and a gym equipped for your daily exercise.
Make sure you visit the pool during your stay as the resort is famed for the longest swimming pool in Malaysia complete with a mini water theme park.
Perdana Beach Resort #5461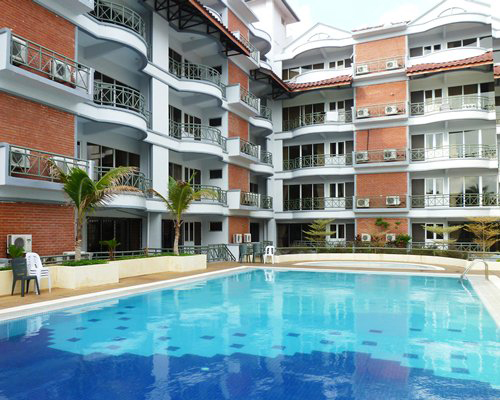 Photo from RCI.
The Perdana Beach Resort is the perfect choice for travellers that wish to have a resort that offers entertainment without having to travel far.
With water sports, fishing, scuba diving and other activities, the resort boasts a beach with crystal clear waters. On top of that, the resort is conveniently located nearby local attractions, an Oriental Village and a harbour.
Berjaya Tioman Resort #2864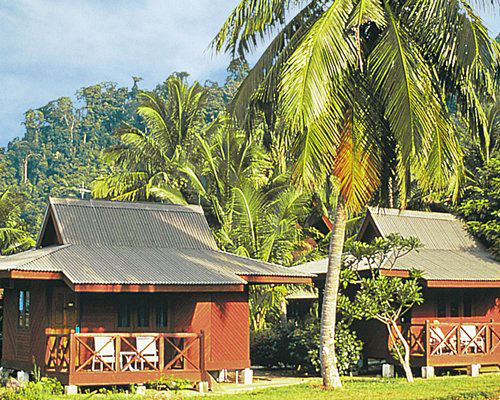 Photo from RCI.
The Berjaya Tioman Resort spans over 200 acres of land and boasts a marine park with water sports and sunset cruises to offer their guests. In addition, the resort also has an 18-hole golf course and three large swimming pools, being the perfect place for a family getaway.
Choose to set up base at the Berjaya Tioman Resort before you begin your diving journey in Tioman and enjoy the many facilities and breathtaking views at your disposal.