Lawry (44) and Jane Edwards (38) quit their jobs in 2017 to go on an extended honeymoon. Two years later and they are still on the road. They've road-tripped around Australia in their camper van, and stayed at some of the most incredible sites in the world. They're an adventurous couple from New Zealand with a focus on the outdoors and sustainability and they love sharing about their travels as a couple.
A road trip from Sydney to Brisbane is one of the most popular routes in Australia, and for good reason. The trip itself spans an estimate of 900km worth of beautiful sceneries, Australian culture and landscapes along the coastline.
To do the whole trip justice, take at least one week off to spend on the road because believe us when we say there's plenty to soak in. Check out our guide below for a full-on list of must-see sights and things to do based on our most recent road trip Down Under.
Day One: Seek Great Heights in Sydney
Start off your adventure with a full tank in the cosmopolitan city of Sydney. It goes without saying that if you're here, the iconic Sydney Harbour Bridge is a must to check off your list.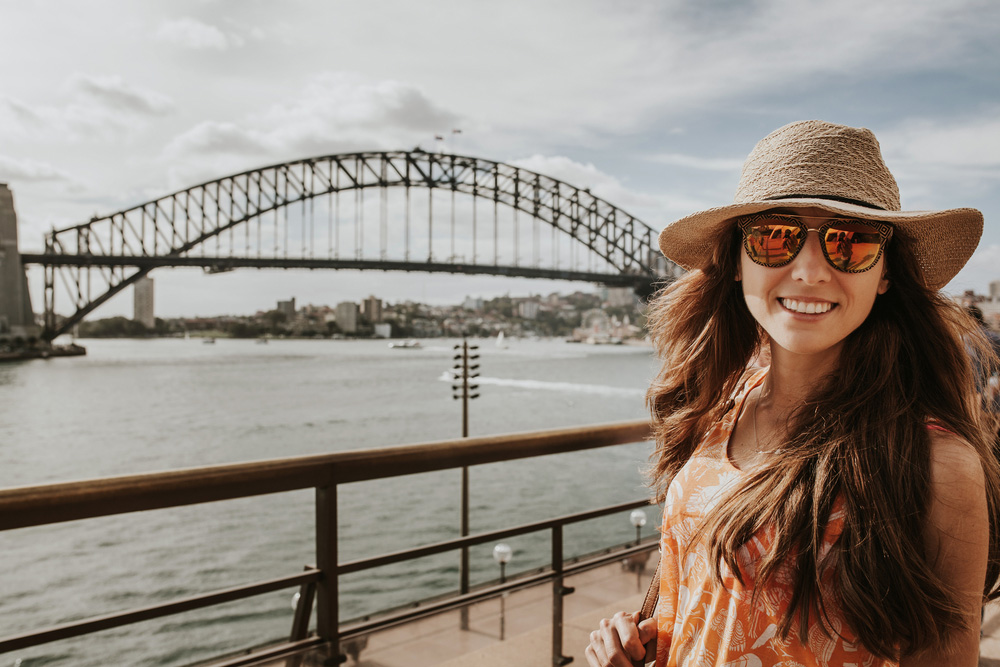 The iconic Sydney Harbour Bridge is beautiful from every angle, even from the top. Photo from Shutterstock.
Feeling adventurous? For the best photo opportunities, we recommend climbing to the summit of the bridge for a panoramic view with Bridge Climb Sydney. Plenty of packages are available for this very purpose so make sure to survey them online and pick the one that fits you best.
Though the price might come up a little expensive, the experience itself will be unforgettable as the ascend will take you 134 meters above sea level, thus giving you a view of Sydney like no other.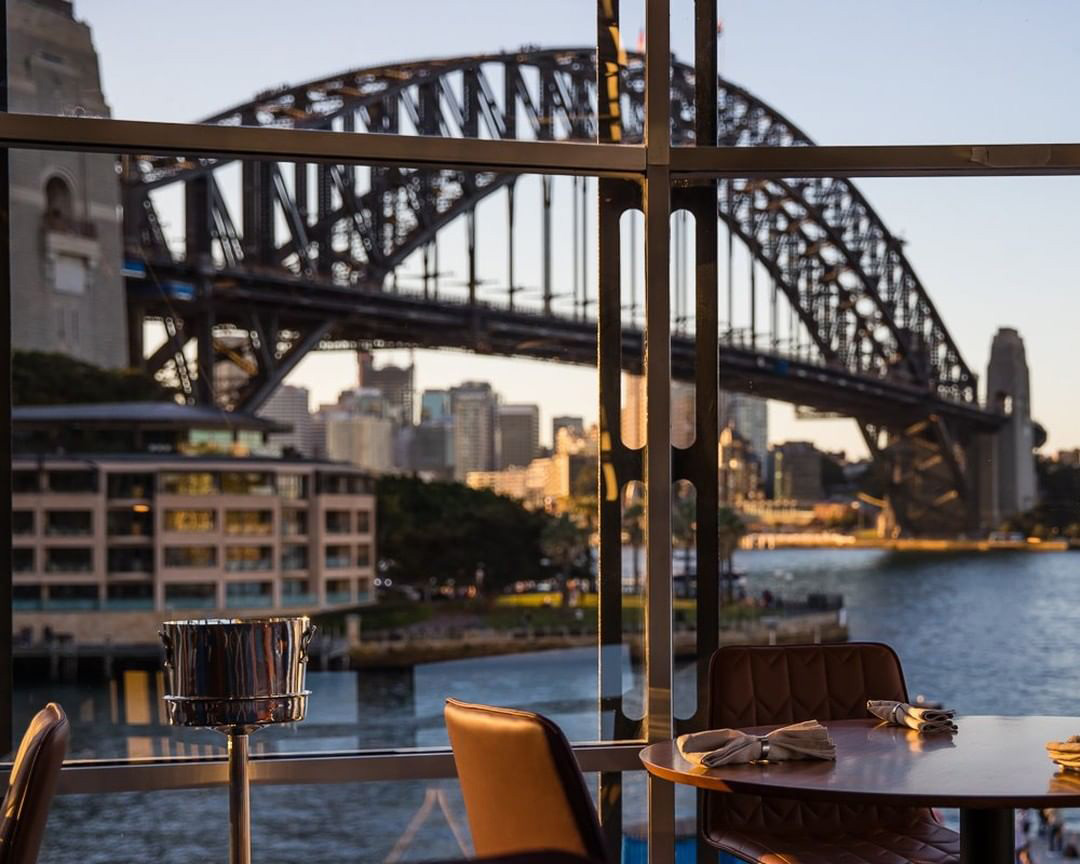 Don't forget to visit Circular Quay and dine at the Quay Restaurant.Photo from @quayrestaurant via Instagram.
Next, it's time to treat yourself to an exquisite meal. Head over to Circular Quay for lunch at the highly-acclaimed Quay Restaurant. Known as one of Australia's most famous dining spots, the Quay specialises in a fine dining experience focusing on different textures and colours supported by organic and local delicacies. The restaurant itself has appeared in The World's 50 Best Restaurants list several times and nabbed numerous awards from all over.
From Circular Quay, check out the other attractions nearby such as The Rocks and Sydney Opera House. The area is often surrounded by talented buskers so you'll have beautiful music to accompany you as you stroll about.
Day Two: Stroll Along Palm Beach
Sydney to Palm Beach: 44.2km (51 minutes)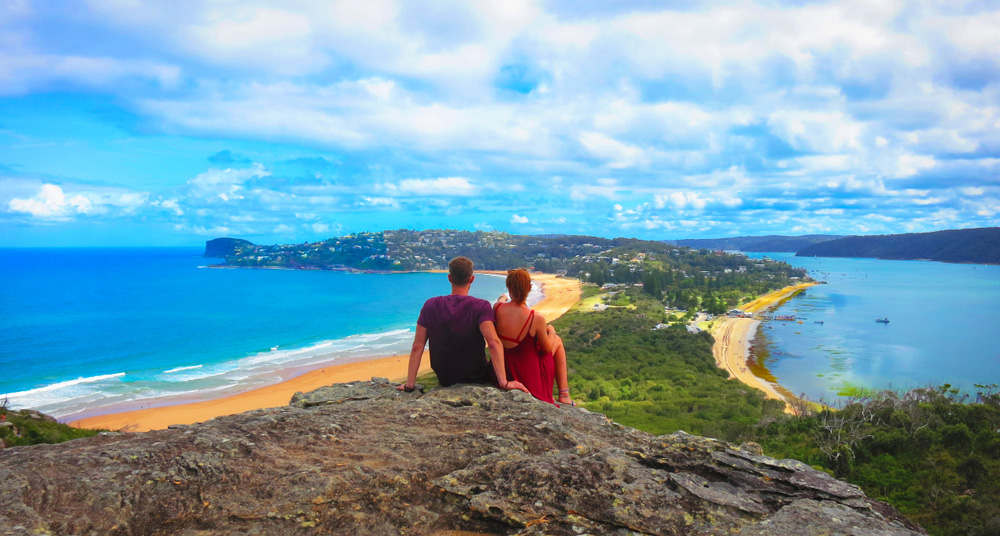 On day two, head to Palm Beach and soak in the salty air and beautiful waves. Photo from Shutterstock. Photo from Shutterstock.
Located in the Northern Beaches region of Sydney, Palm Beach is about 45km from the city center. It's popular not just for its beauty but also for being the key set location for Home & Away, one of Australia's most-loved sitcoms.
If you're hoping to surf, kayak, paddleboard or swim, the beach is perfect for all that. Order freshly made fish 'n' chips for lunch and soak in the sun for as long as you like.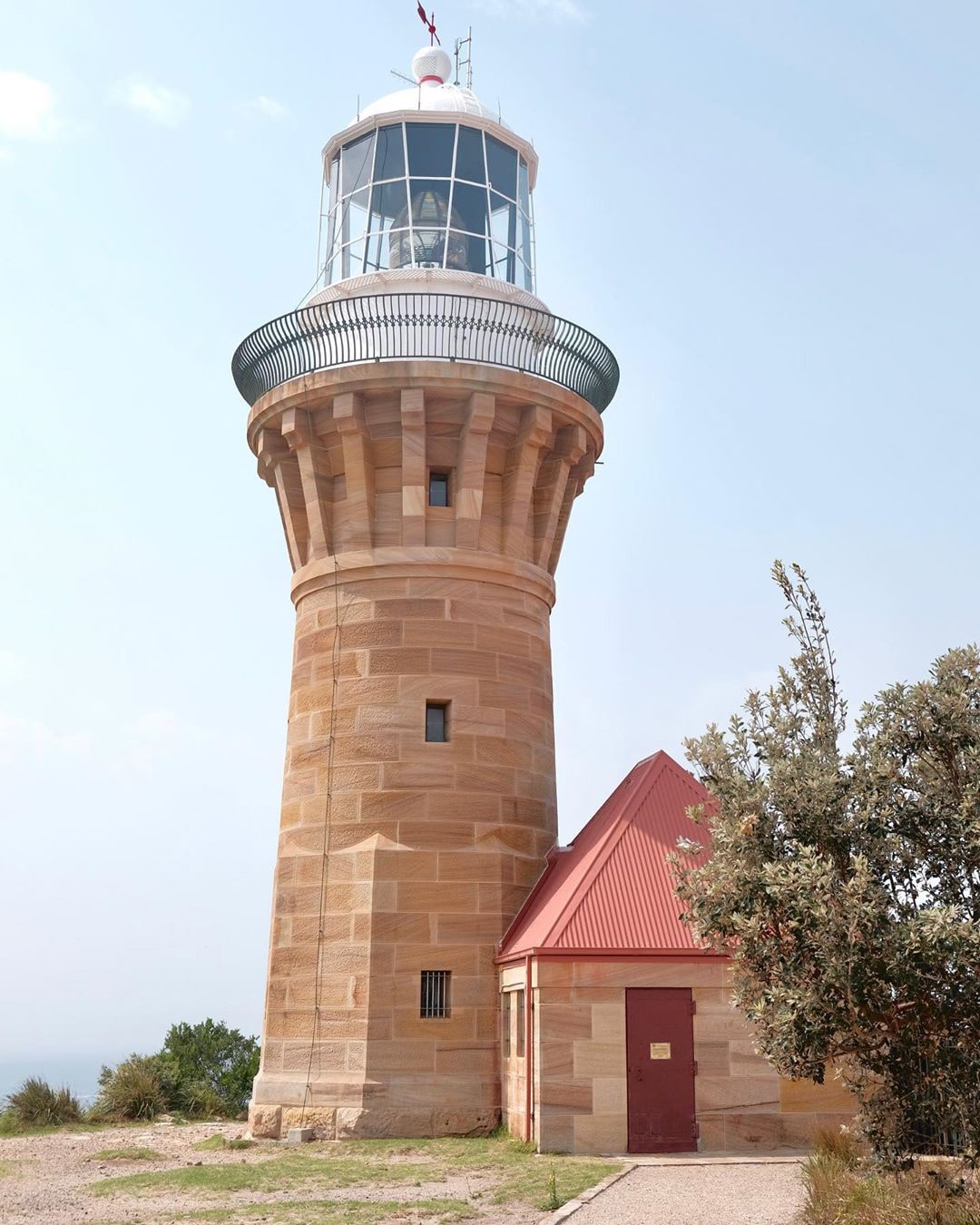 The view at the top makes climbing up the steps absolutely worthwhile. Photo from @deztropective via Instagram.
Aside from the usual beach activities, check out the Barrenjoey Lighthouse, a 19th-century lighthouse made out of sandstone. Access to the top of the lighthouse is either via stairs or a short steep walk; either way, you'd want to make sure you're wearing the right shoes so you're comfortable.
That said, the view of the ocean from the top makes it all worthwhile. If you're lucky, you might even spot a few whales swimming in the ocean (usually from May to November).
Tip: Although the Northern Beaches region is notorious for expensive parking, get parking for just $8 in Governor Phillip Park, which is located right next to the golf club.
Day Three: Visit Cuddly Koalas in Port Macquarie
Palm Beach to Port Macquarie: 396km (4 hours 25 minutes)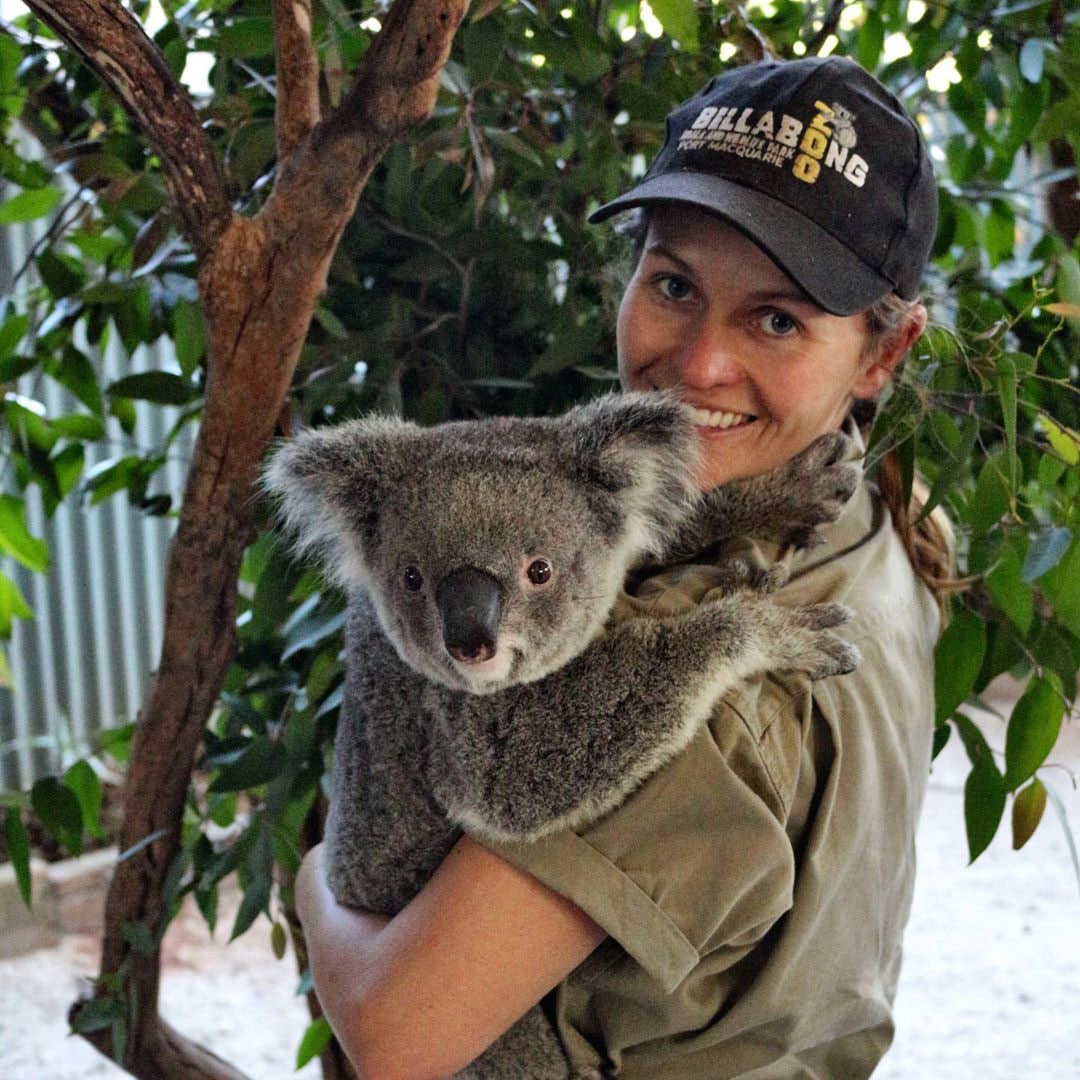 Visit cuddly koalas and learn more about them at the Billabong Zoo. Photo from @billabongzoo via Instagram.
Port Macquarie is a beautiful coastal town located in New South Wales. Start off your day here with a trip to the Billabong Zoo, which is the perfect go-to if you love animals. The site is ten acres wide and features a wide variety of wildlife. Best of all is the fact that they're well-taken after by the friendly keepers who are known to be helpful when it comes to sharing info about the animals, so don't be afraid to strike up a chat or ask questions if you have any.
The zoo is also passionate about raising funds for conservation efforts worldwide; chip in if you hold any of these causes close to heart.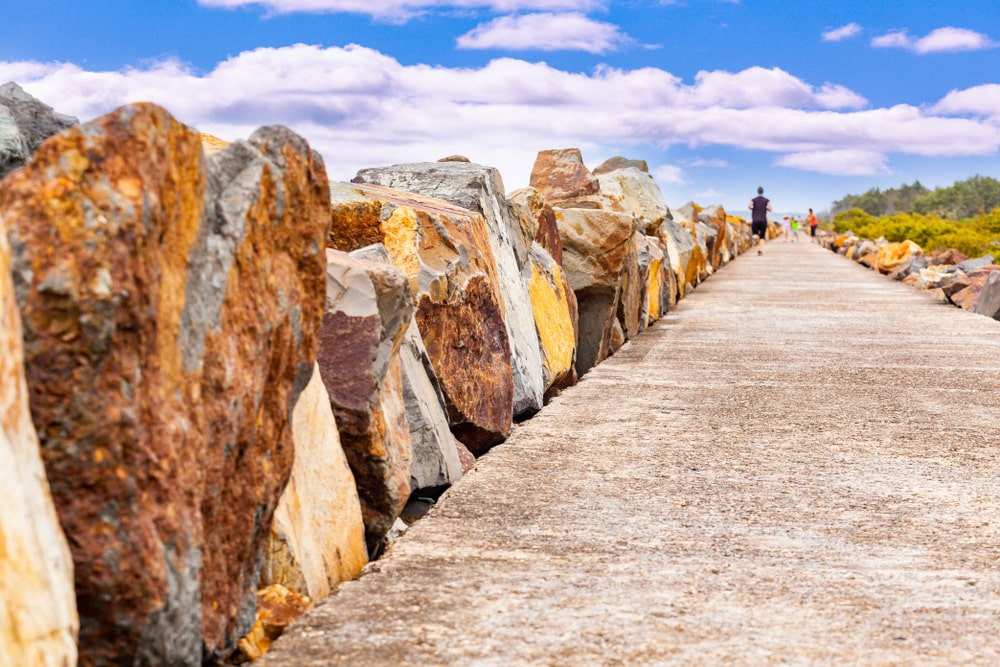 Explore the Breakwall Walking Path and check out the graffiti rocks. Photo from Shutterstock.
Spend your afternoon at the Breakwall Walking Path, a colourful rock path near the town's beach. The path itself is perfect if you're just looking to take a leisurely stroll while appreciating the picturesque location. Make sure to stop and check out the colourful graffiti rocks containing a collage of messages and tributes from locals and tourists alike.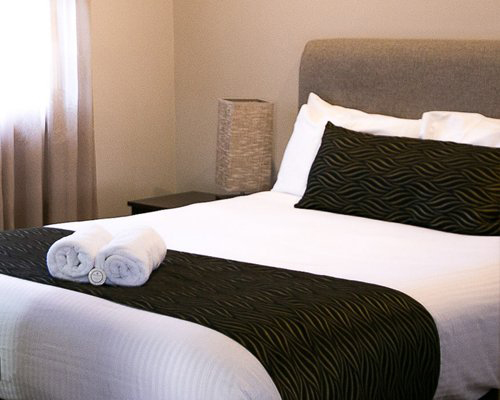 End your day with a cosy room and comfy bed all ready for you. Photo from RCI.
During our stop at Port Macquarie, we stayed at the ULTIQA @ Village Resort (#7676) which helped us to fully recuperate before heading out for another full day. Being able to lay our heads on a plush bed after driving for days guaranteed us a good night's sleep, which was exactly what we needed before continuing our adventure the next day.
Day Four: Spend a Serene Afternoon in Minnie Water
Port Macquarie to Minnie Water: 257km (2 hours 50 minutes)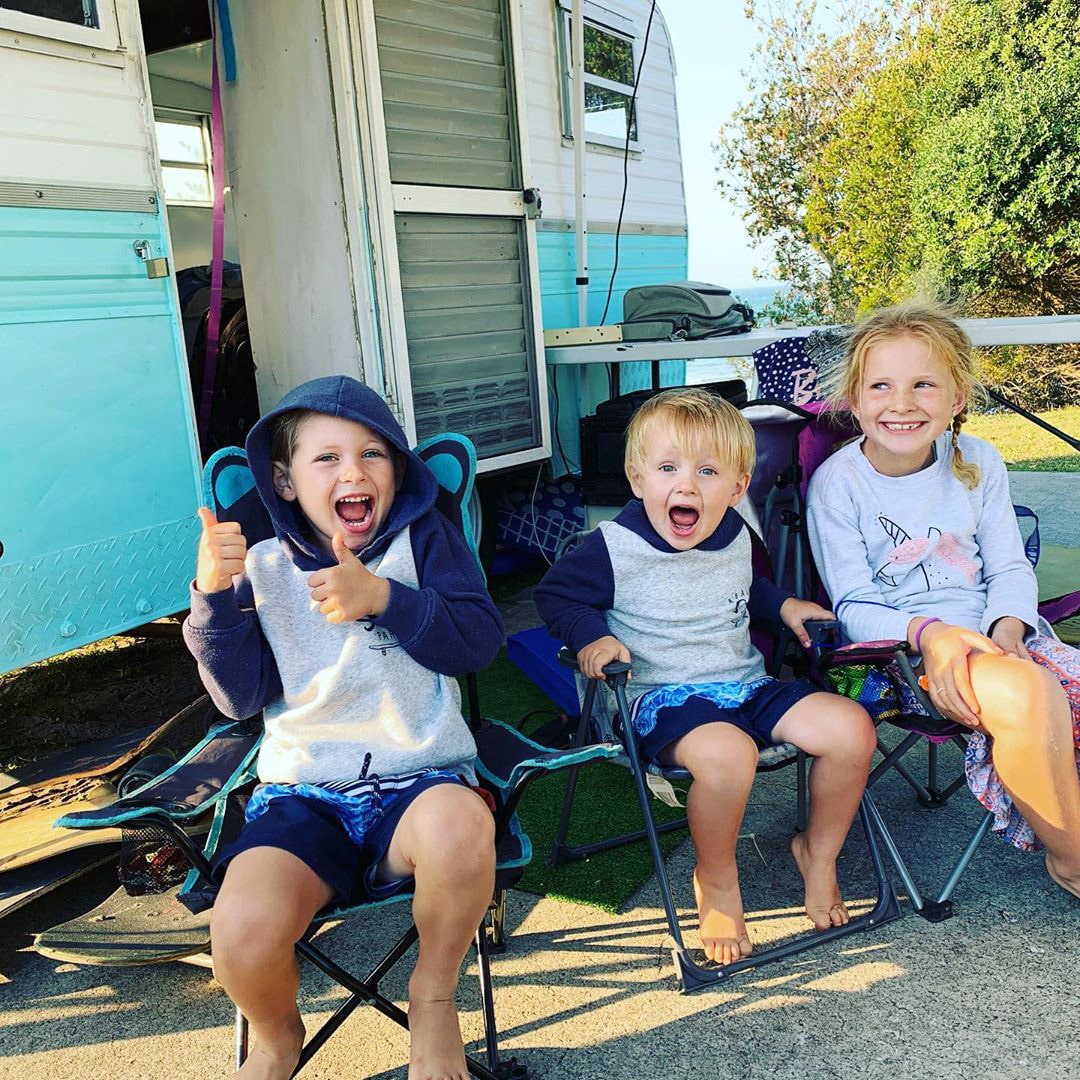 Visit cuddly koalas and learn more about them at the Billabong Zoo. Photo from @amyjobrien14 via Instagram.
After a night of full rest, next on the list would be none other than Minnie Water, a small coastal village surrounded by Yuraygir National Park.
Adjacent to the beach itself is a tidal lagoon with fascinating rock pools. Check it out for a unique yet intimate peek into marine life such as sea stars, mussels and clams. Another cool highlight about the park here is that you might also spot emus and kangaroos wandering about the area.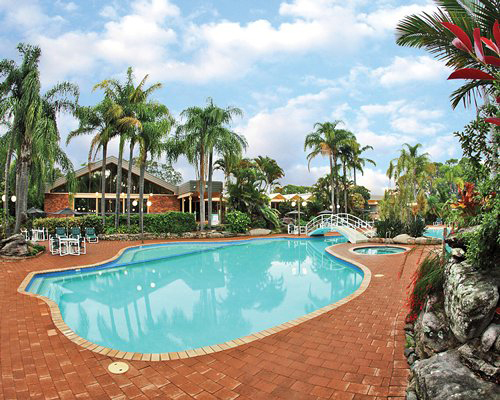 Swim in this huge pool or destress in the indoor and outdoor hot tubs. Photo from RCI.
At this juncture of our road trip, we decided to check in at the Boambee Bay Resort (#1803). The resort itself is bordered by the Boambee Creek, making fishing, canoeing, and hiking all possible fun things you could do if you especially love the great outdoors.
We chose to instead rest up and unwind by the huge lagoon-like swimming pool before heading out again the next day.
Day Five: Discover Byron Bay's Artsy Scene
Minnie Water to Byron Bay: 247km (2 hours 16 minutes)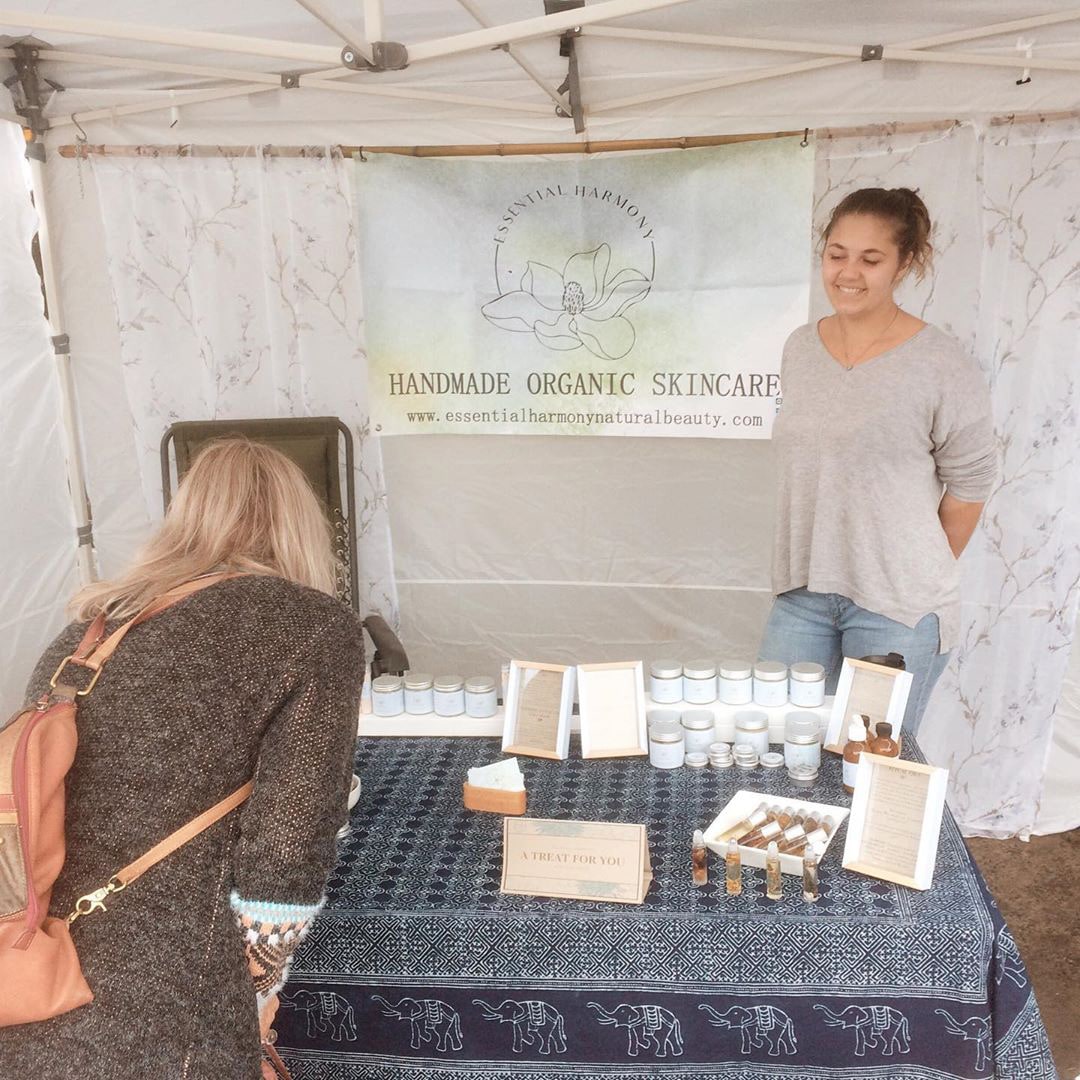 Essential oils, succulents and beautiful prints galore over at the Byron Bay Artisan Market. Photo from @essential.harmony via Instagram.
Our next pit stop was Byron Bay, a location that's known to be the bohemian capital of Australia. Expect a welcoming, artsy feel here with plenty of knick knacks and unique things to see.
If you particularly love checking out vibrant local scenes, the Byron Bay Artisan Market comes highly recommended. Held between 4-9pm on Sundays only, the market features local artisanal products and delicious food (the banh mi here is to die for!). Parking here can be a little tricky so try to swing by as early as possible.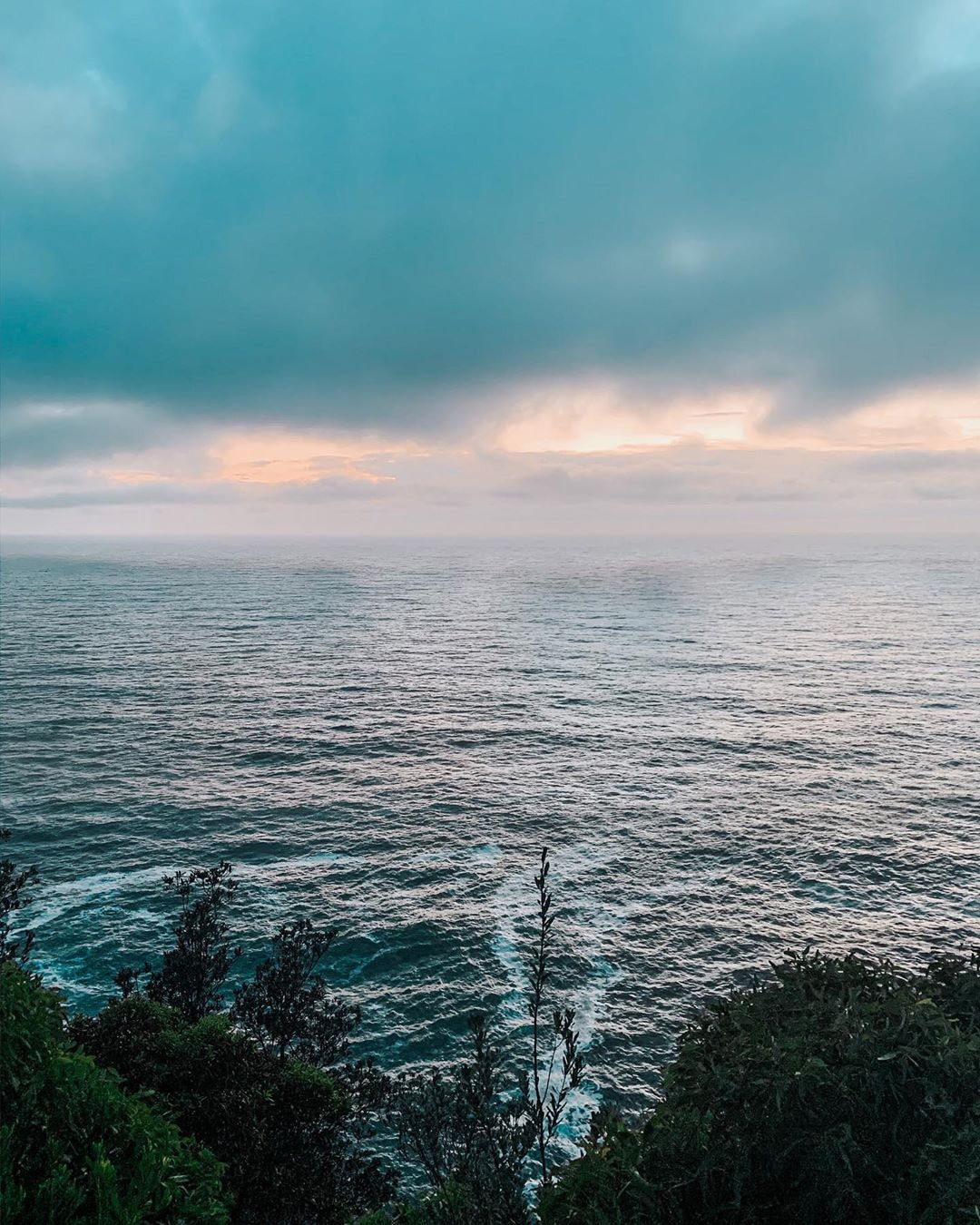 Catch the sunrise at Captain Cook's lookout. Photo from @mrs_avery31 via Instagram.
Next up, head over to the Captain Cook lookout for scenery that's easy on the eyes. This spot has a mesmerising view of the surrounding beaches. It's especially stunning during sunset or sunrise. There's also an easily accessible car park nearby so you won't have to worry about parking.
Day Six: Go Bananas in Coffs Harbour
Byron Bay to Coffs Harbour: 235km (2 hours 45 minutes)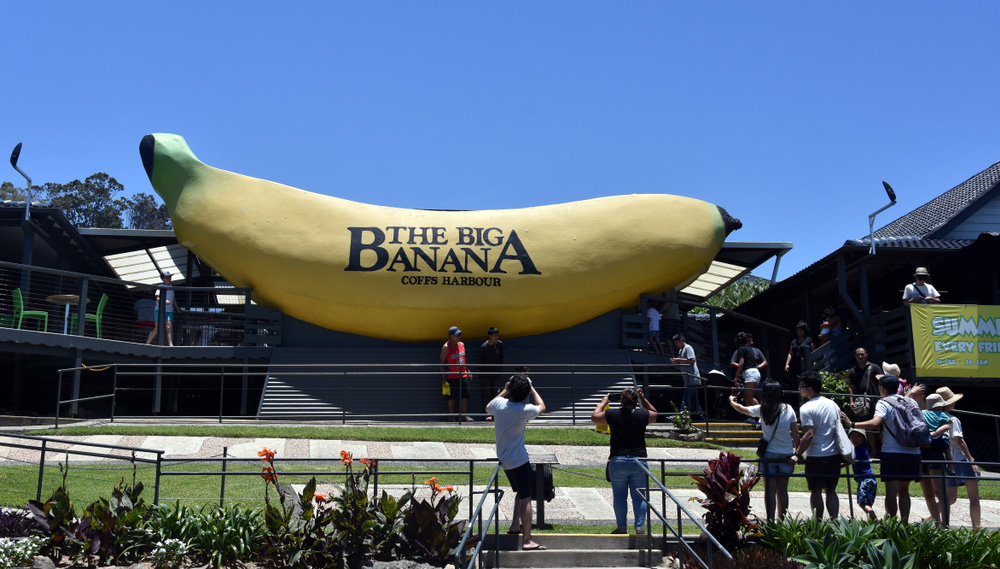 Waterslides, ice skating, mini golf and laser tag are offered at this banana-themed amusement park. Photo from Shutterstock.
Want a quirky fun park experience as part of your trip? Head over to Coffs Harbour, known for its Big Banana monument and amusement park. Expect a full day of good old-fashioned amusement park fun and yummy banana-themed dishes too. We really enjoyed the frozen banana and banana pancakes; perfect for a sweltering summer's day.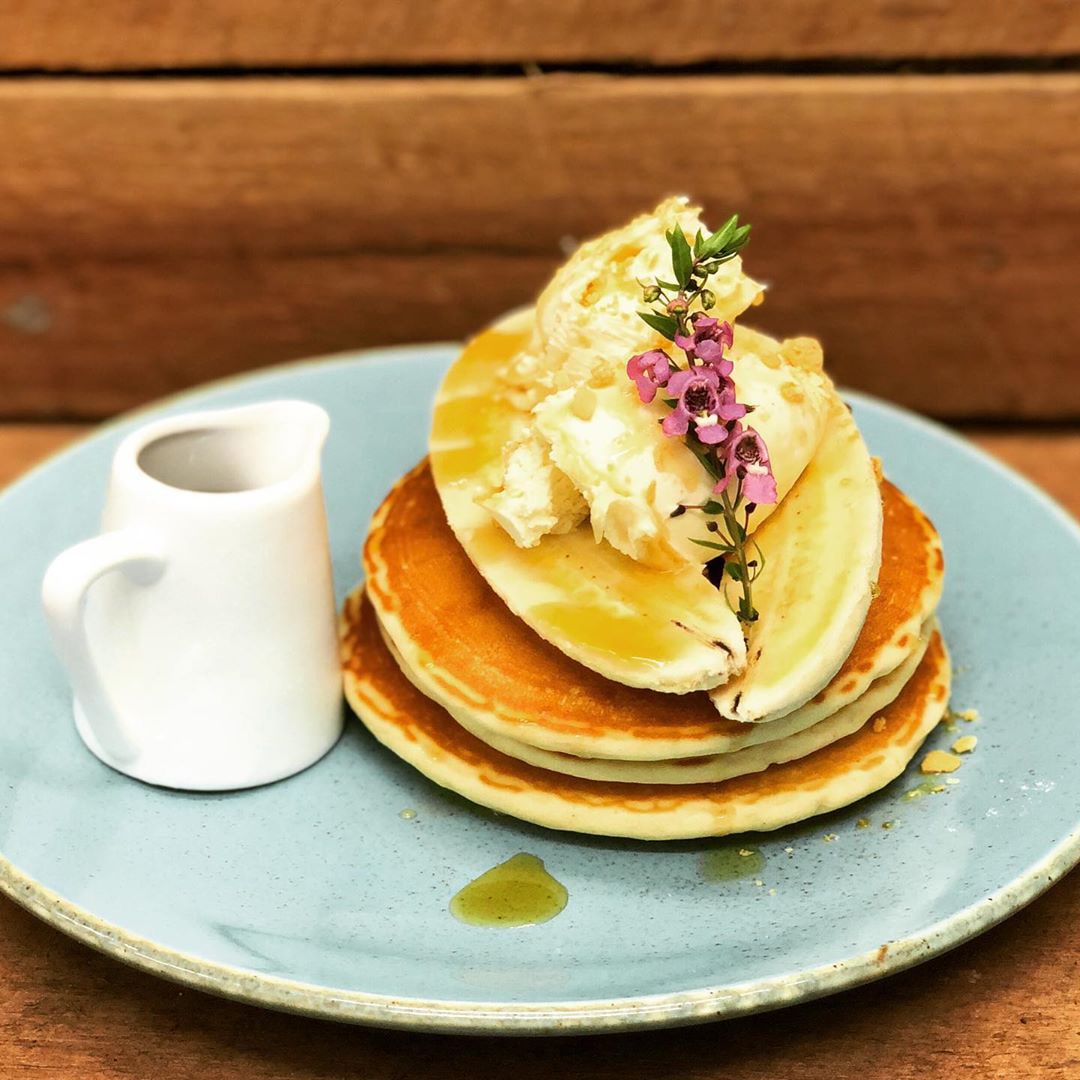 These banana pancakes were devoured in a jiffy. Photo from @the_big_banana_icon via Instagram.
You could also do tobogganing, water slide rides, mini golf and laser tag so be sure to come by with a ton of energy. Don't leave home without buying some banana-themed memorabilia for your loved ones.
Imagine abundant greenery and staying in a luxurious one-bedroom apartment. Photo from RCI.
While we were in Coffs Park, we couldn't resist a bit of luxury by booking a one-night stay at the award-winning Korora Bay Village Resort (#0834).
The natural atmosphere here means that you're surrounded by mountains, abundant bird life and green gardens. Onsite activities include wine tasting at the Two Tails winery too, which we loved checking out during our stay.
Day Seven: End Your Trip in Gold Coast and Brisbane
Coffs Harbour to Brisbane: 389km (4 hours 19 minutes)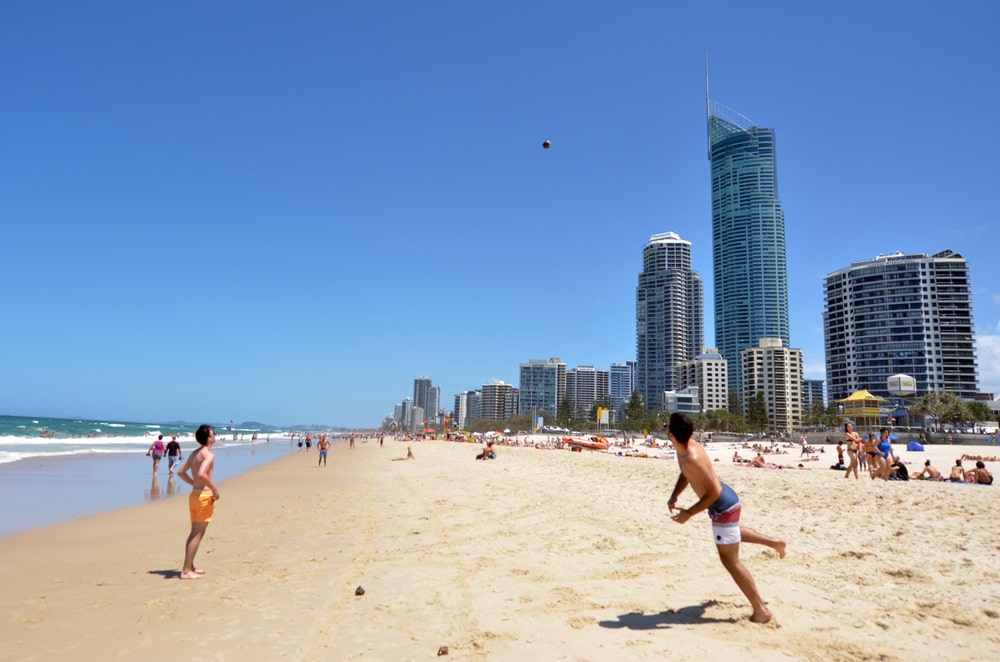 Surfer's Paradise is heaven for those who just want to laze around, too. Photo from Shutterstock.
We woke up fresh and early the next day for a quick stop at Gold Coast's Surfers Paradise Beach. The soft, white sand, as well as the spectacular view of the ocean left us in high spirits. We were also excited to check out the many food stands and bars in the area. We had a tasty lunch of grilled barramundi while enjoying the breeze by the beach.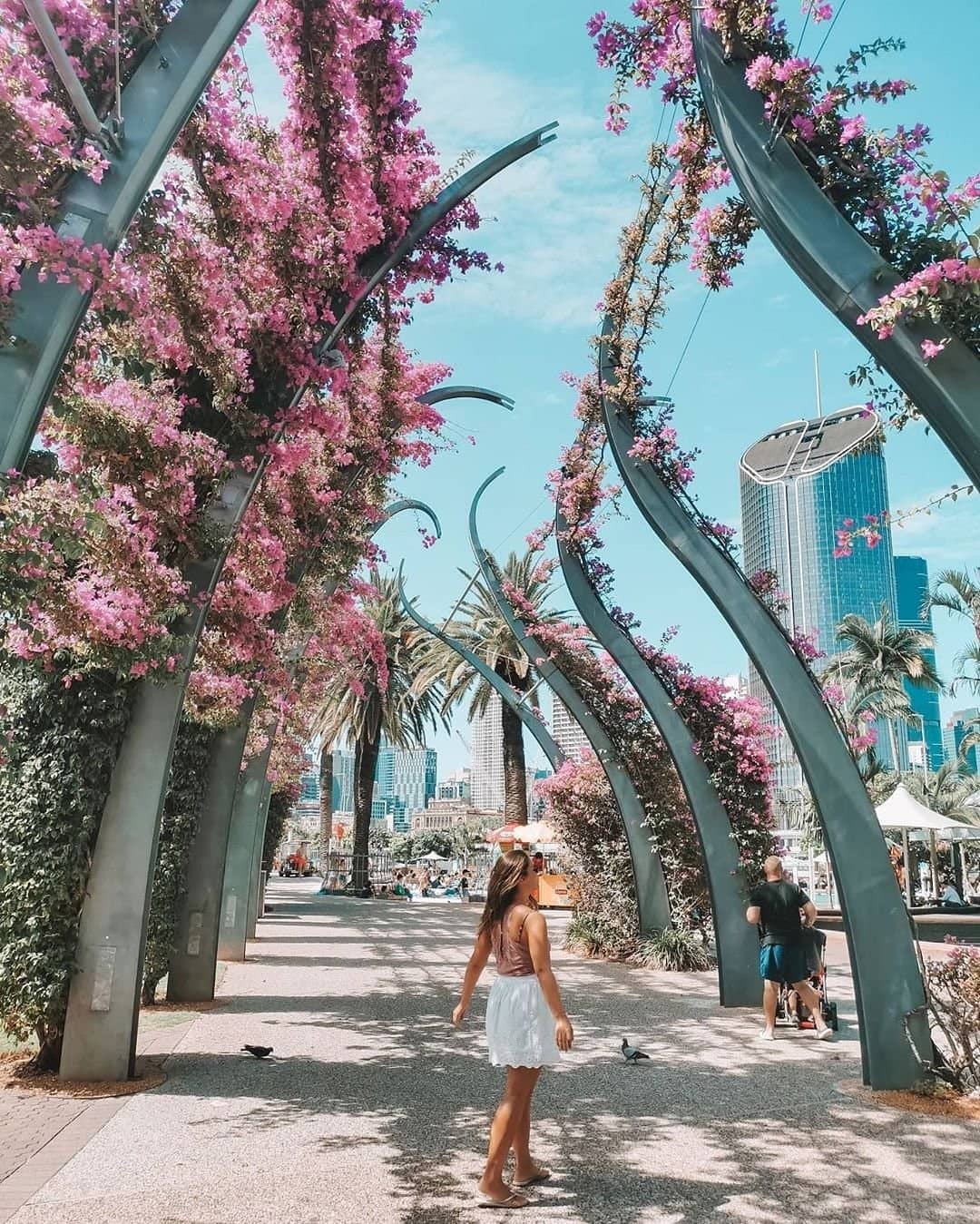 Expect beautiful botanical gardens and chill picnic spots at the South Bank Parklands in Brisbane. Photo from @studybrisbane via Instagram.
After lunch, we got back into our car to drive to our final stop. The total journey to Brisbane took only an hour.
While in Brisbane, check out the South Bank Parklands for a feel of the buzzing city. Safe to say that there's something for everybody here, including assorted cafes, an artificial beach, botanical gardens and shady spots for picnics. End your trip by unwinding and people-watching as you reflect back on the great road trip you've had.