This 7-day Japan itinerary was shared by Lee-Ann Soo (44) who travelled to Japan with her husband, Philip Chng (48) and two daughters, Abby (14) and April (11). Lee-Ann and her family are from Singapore, and they travel twice a year during the longer school holidays.
The Route:
Tokyo → Aichi → Mie → Hyogo (optional) → Tokyo
Plan an unforgettable family trip using this 7-day Japan itinerary that focuses on attractions that are easily reached by public transport. We travel from Tokyo to Aichi prefecture, then to Mie and Hyogo prefecture by using the Japan Rail — Shinkansen. Visit little towns for traditional museums, watch ninjas in action, have a fun day out at amusement parks, and dine at these restaurants for authentic and hearty local meals.
Getting Your Japan Rail Pass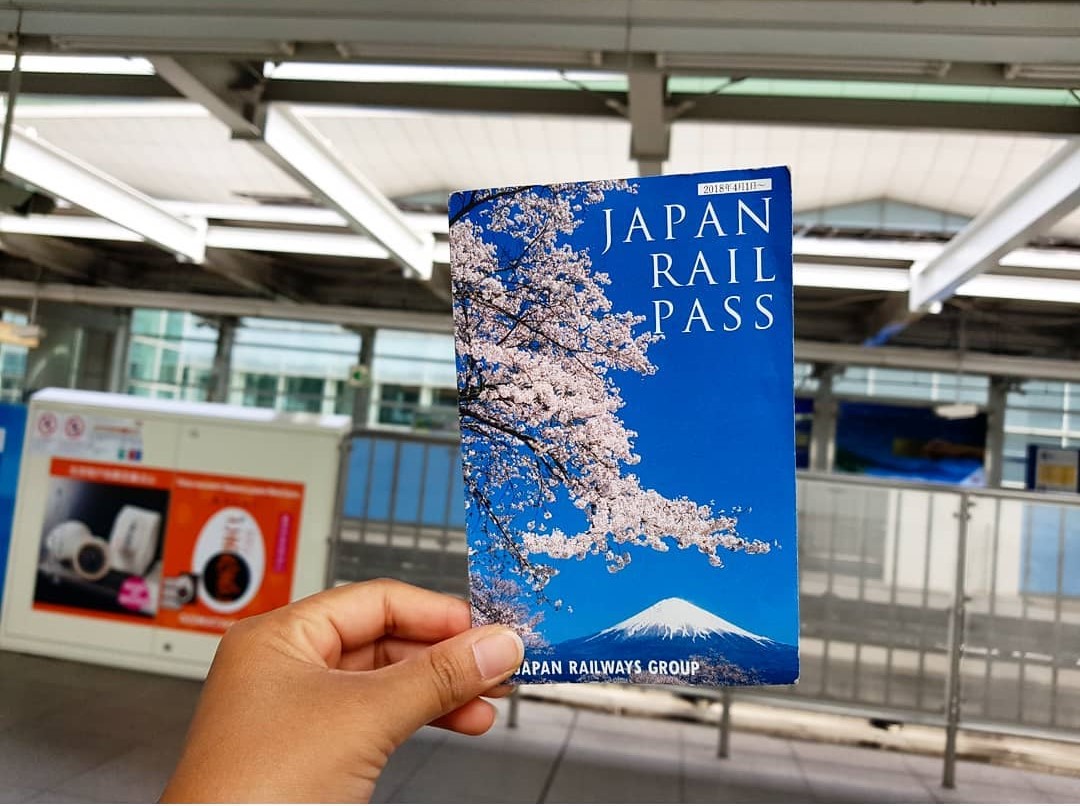 If you have a packed itinerary, buying a 7-day Japan Rail Pass is more cost-efficient than buying a single-use ticket. Photo from @aisyakamal via Instagram.
Japan Rail (JR) Passes are valid for a 7, 14, or 21-day period, beginning on the day you activate your pass. For our trip, we used the 7-day pass which provides unlimited travel on all Shinkansen and local trains on the JR line, local JR buses, the Tokyo Monorail to-and-fro Haneda Airport, and more.
We purchased our tickets online as it is cheaper, and then exchanged the digital voucher for a physical ticket upon arrival at Tokyo Haneda Airport.
Where to Stay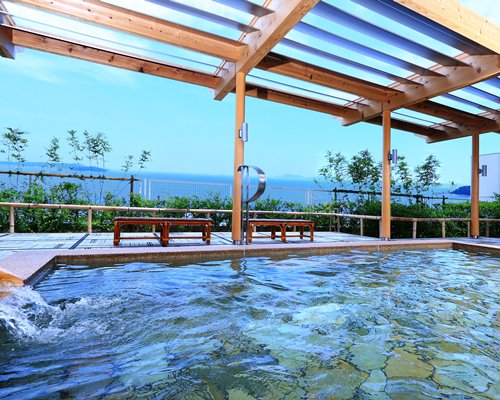 Take a dip in the hot tub at Mikawawan Resort Linx while admiring a picturesque ocean view. Photo from RCI.
The Mikawawan Resort Linx (#SF50) is located in Aichi Prefecture, making it convenient to get to Nagoya City and other attractions such as the Toyota Museum. The resort has a magnificent ocean view and is a short walk from Miyazaki Beach. Guests also enjoy access to an indoor pool, spa, and hot tubs.
To get to the resort, take the Narita Express at the airport towards Nagoya Station (40 minutes). Then take the Meitetsu Line (Nishio-Sen) to "Kirayoshida" Station (1 hour). There is a complimentary shuttle bus to the resort from the station.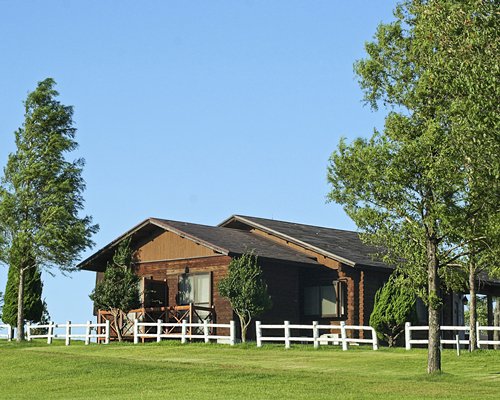 If you've always wanted to try living in a cottage, this resort is made for you. Photo from RCI.
Set on the Hakusan Village Golf Course, the Cocopa Resort Club Cottage (#SF53) features individual wooden cottages that are rustic yet modern. Take a quick swing on its golf course that hosted the 2019 Japanese Women's Open. With access to Kyoto, Nagoya and Osaka via trains, this resort is perfect for families and couples.
To get to the resort, alight at Sakakibara Onsenguchi station, then take either a taxi or the complimentary resort shuttle to the resort (10 mins). The shuttle operates every 1 hour between 8am to 6pm.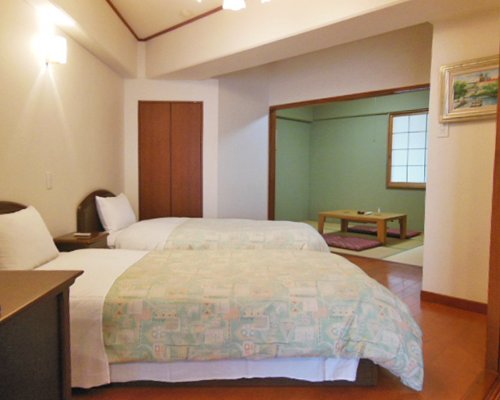 Photo from RCI.
Went Awaji Higashikaigan (#SF31) is located near several hot springs that have amazing views of the surrounding beaches and waters. Take a short hike and you will find yourself at a castle. With a fully-equipped kitchen available in all rooms, families and couples can bond over cooking with fresh local ingredients.
To get to the resort, hop on the JR Kobe line to Sannomiya station. At Shinki Bus terminal, take an express bus to Tsunako (Tsuna Port) (60 mins) then a taxi to the resort (10 mins).
Day 1: Narita Airport, Aichi, Isshiki Sakana Hiroba, Nishiura Onsen
Upon arrival in Japan, we checked in to Mikawawan Resort Linx (#SF50) before catching a train to Isshiki Sakana Hiroba, a seafood market on the Mikawa Bay.
Getting to the market might require a few train changes but it's worth it. Alight at Nishio Station then take the Meitetsu Tobu Kotsu Bus that is bound for Isshiki Sakana Hiroba.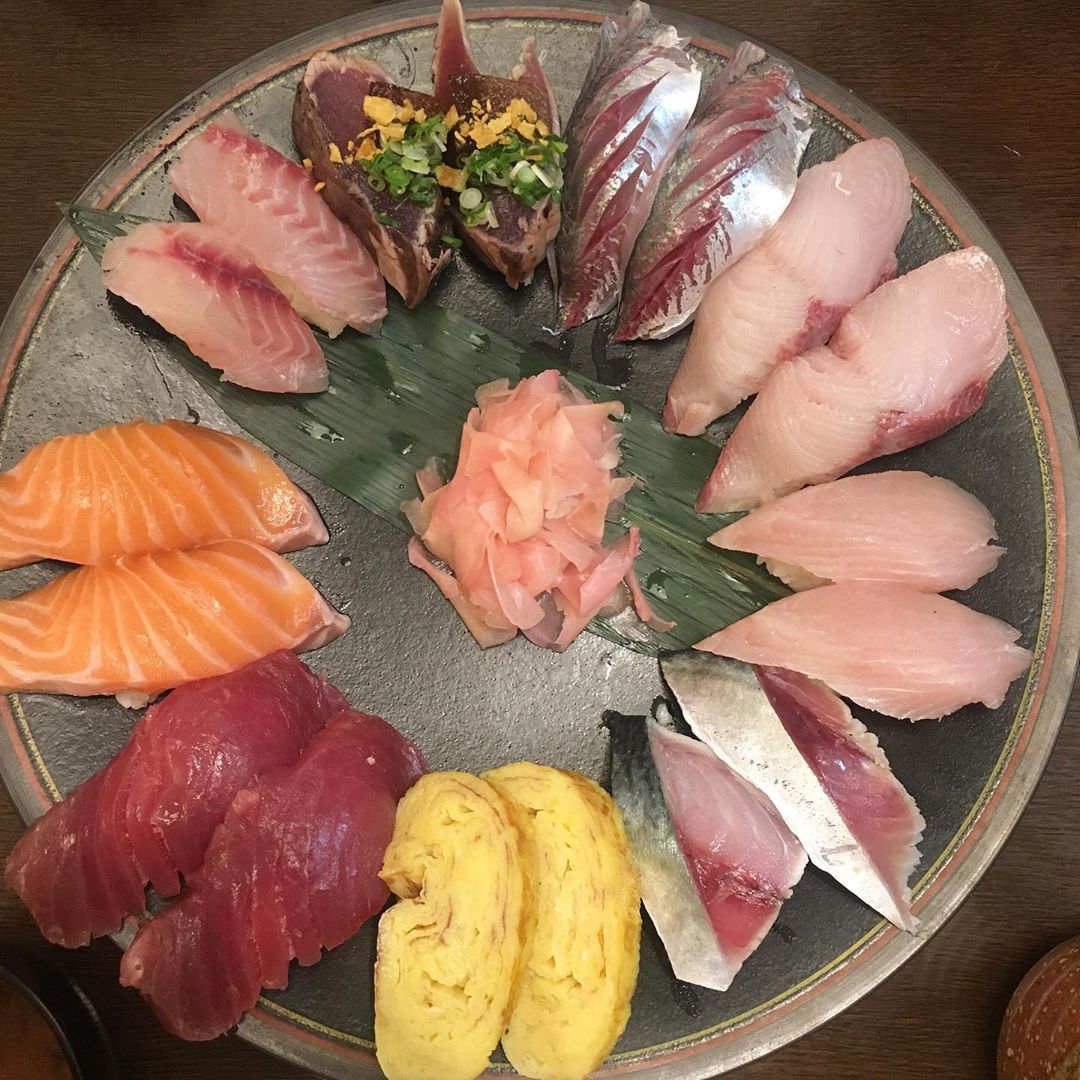 Indulge in fresh seafood that is sold at Isshiki Sakana Hiroba. Photo from @maplestate1207 via Instagram.
Feast on freshly caught eel and sashimi that will promise a satisfying meal. If you enjoy eating unagi, you must order the Unagi Don from Isshiki Unagi. Here, not only was the unagi beautifully char-grilled with a light crisp, but top-grade rice was also used. A tantalising teriyaki sauce gave the Unagi don a perfect finish. Oishi!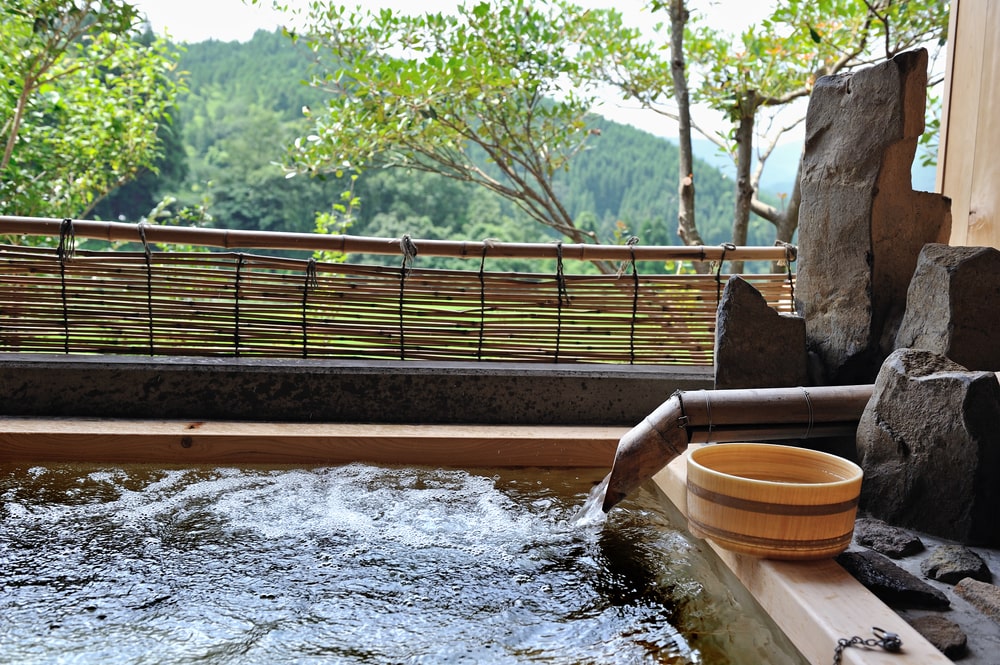 Recharge and unwind at an Onsen. Photo from Shutterstock.
The next stop was Nishiura Onsen for a dip in the hot spring. Located at the tip of Nishiura Peninsula, the onsen has spectacular views of the ocean and mountains. Alight at Nishiura station and enjoy a 20-minute scenic stroll to the onsen.
Discovered in 1953, the onsen offers waters of various mineral qualities. You can choose from springs that are mildly alkaline to vitriol springs that help with blood circulation. With its quaint atmosphere, it felt like I was in a private room and the open-air concept provided absolutely breathtaking views.
Day 2: Nagoya Castle, Nagoya City Science Museum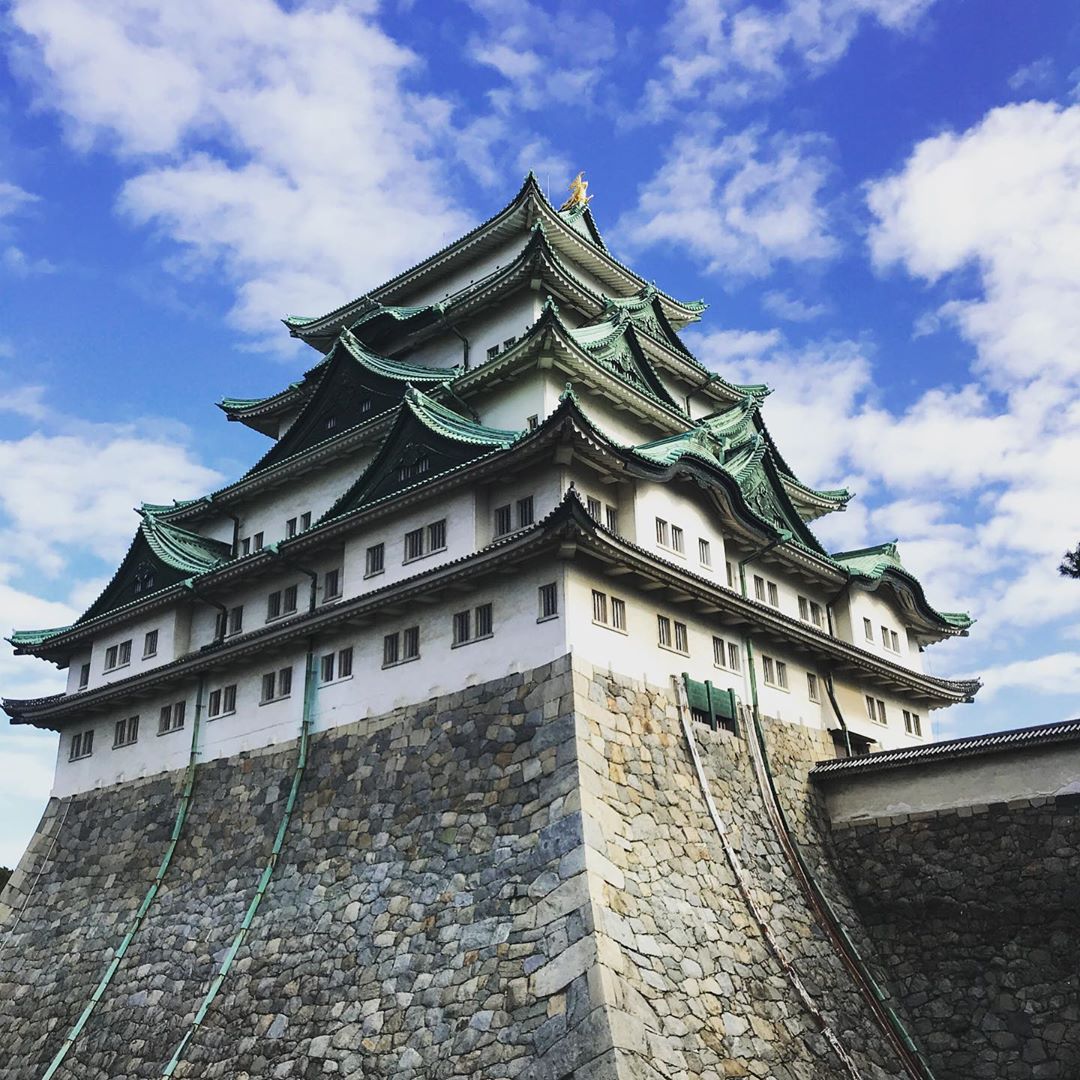 The well-preserved architecture of Nagoya Castle is breathtaking. Photo from @594dbcs via Instagram.
Our first stop was Nagoya Castle which is located right in the heart of Nagoya, and a few minutes' walk from the Shiyakusho Station.
Built in the 17th century, Nagoya Castle is known for its two golden shachihoko, a mythical creature with a tiger's head and carp's body that sits on the roof. Such a magnificent architecture…and its intricate carvings are one in a million. From late January to March, you must catch the plum blossoms at the Ninomaru Garden that charm visitors of all ages.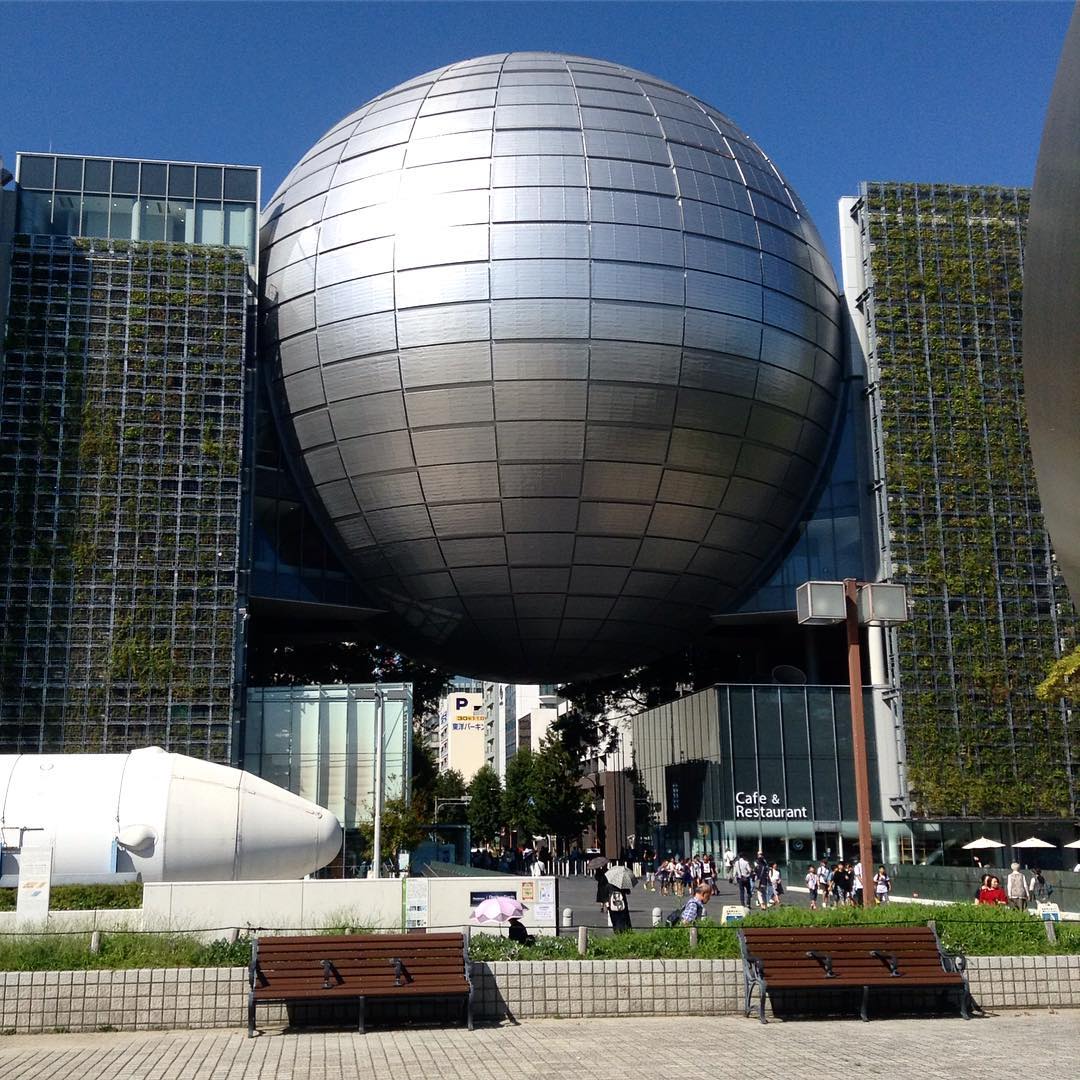 The giant silver globe of Nagoya City Science Museum is a popular landmark of Nagoya. Photo from @sengsongwit via Instagram.
The Nagoya City Science Museum houses the largest planetarium in the world and features science exhibits. Located at the Shirakawa Park, the museum is a 10-minute walk from Fushimi Station.
There is a mixture of permanent and special exhibitions such as the "Deep Freezing Lab" which stimulates the actual conditions of the earth's polar regions. Admission tickets are priced at 800 yen for adults while junior high school students and under enjoy free entrance.
"As my husband is an engineer, the Nagoya City Science Museum was the perfect playground for him. My daughters were also very captivated by the hands-on exhibits which sparked their curiosity in science," said Lee-Ann.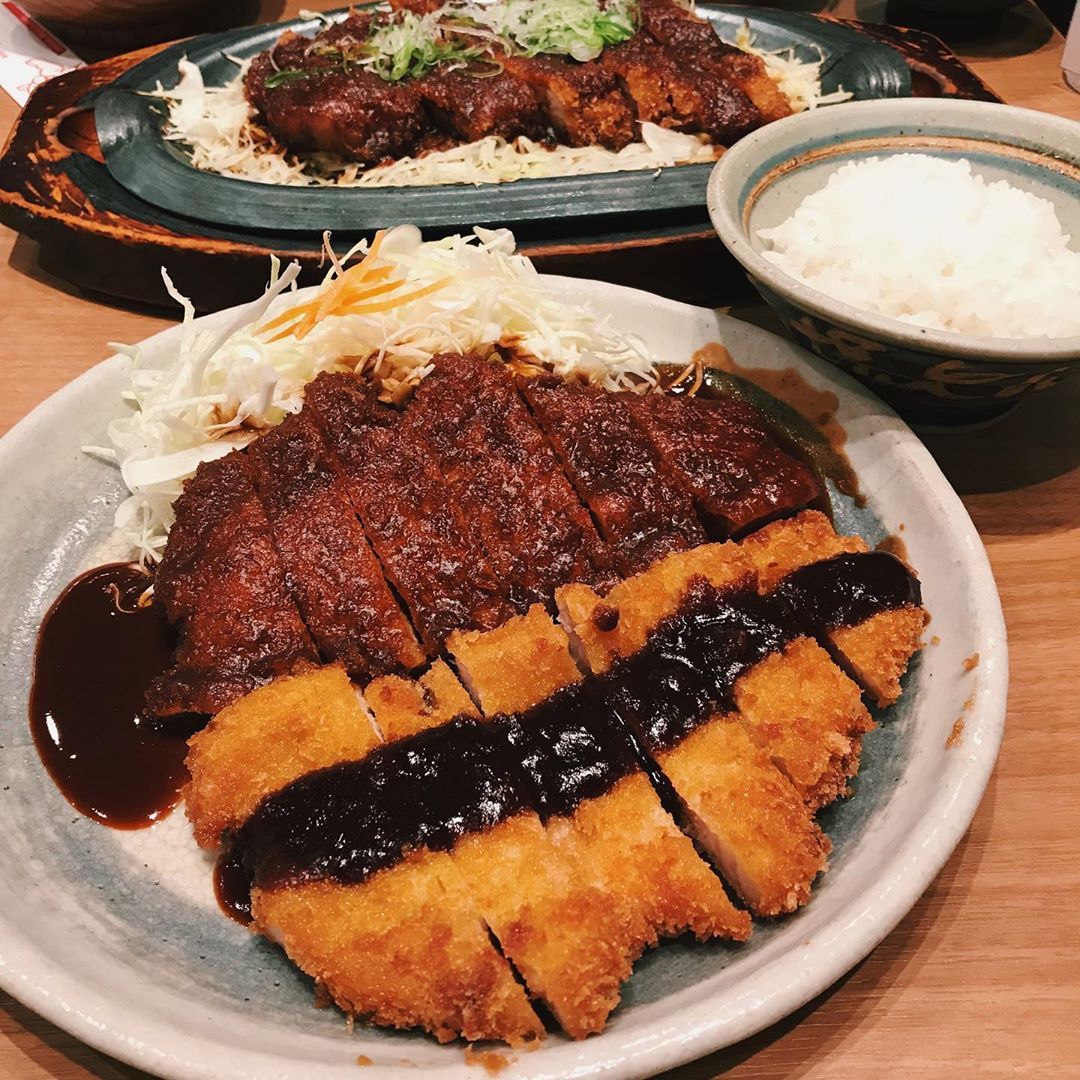 Nagoya's Miso Katsu is known for its sweet and savoury sauce. Photo from @foodography.sf via Instagram.
Although Miso Katsu is available internationally, none can compare to Nagoya's. It is a deep-fried pork cutlet served with Nagoya's signature red miso sauce. This dish was so flavourful, we had second servings! Yabaton is the most famous for Miso Katsu and its outlets are scattered across Nagoya.
Day 3: Gamagori Orange Park, Laguna Ten Bosch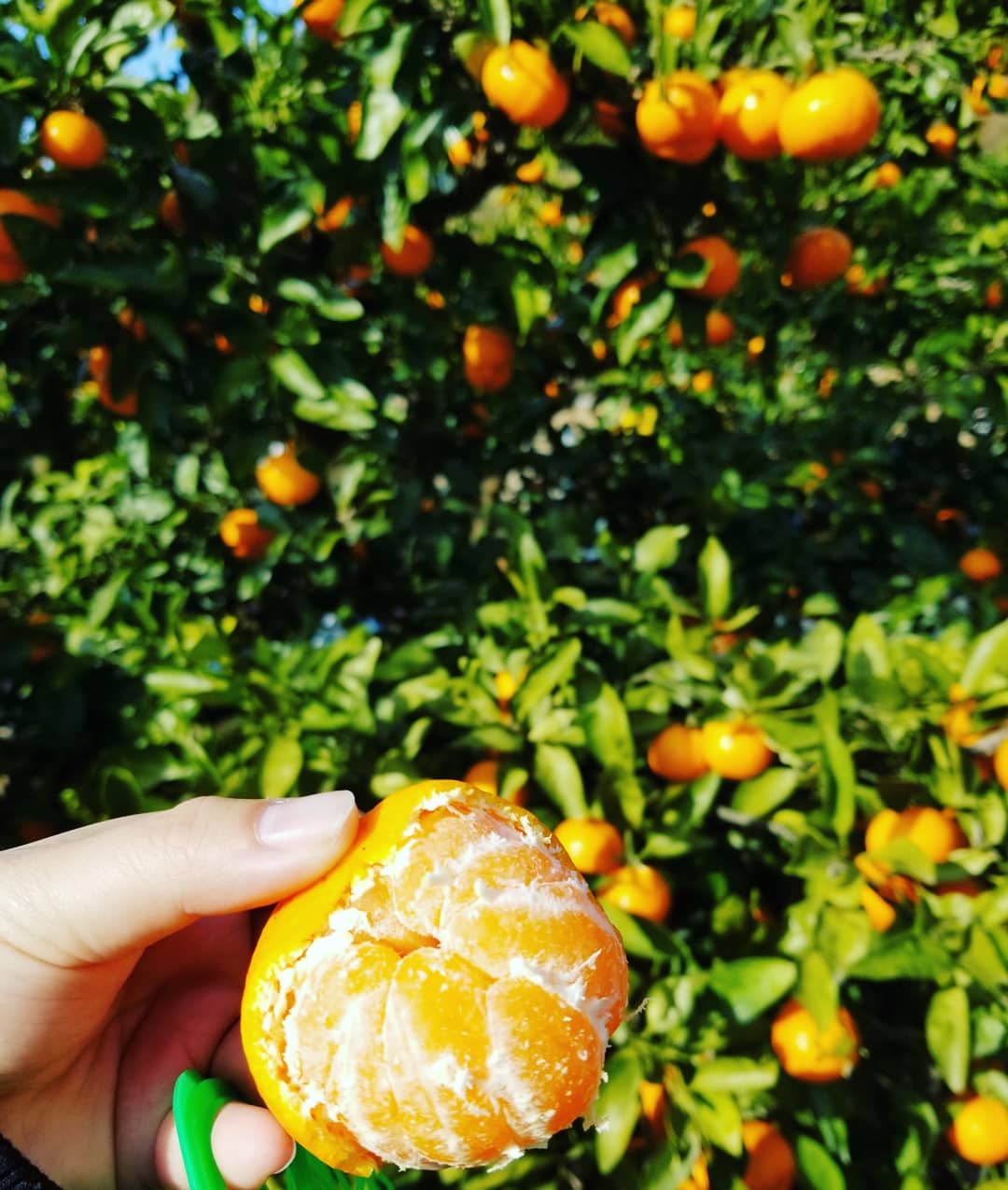 Go fruit-picking at the Gamagori Orange Park to get a taste of Gamagori's famous Mikan mandarin oranges. Photo from @sanae.saniya via Instagram.
We started the day earlier as we travelled to Gamagori Orange Park for fruit-picking. To get to the park, alight at the Gamagori Station. Rent bicycles from the station instead of taking a taxi for a fun experience.
Fruit-picking is available all-year-round but depending on the season, you might be harvesting strawberries, melons, grapes, or Gamagori's famed Mikan mandarin oranges. Having lived in Singapore their entire lives, my children had so much fun connecting with nature and harvesting their own fruits.
There are 2 packages; all-you-can-eat or all-you-can-take-home, which can range from 1,300 to 2,000 yen per adult. We recommend booking a time slot online as tickets can sell out.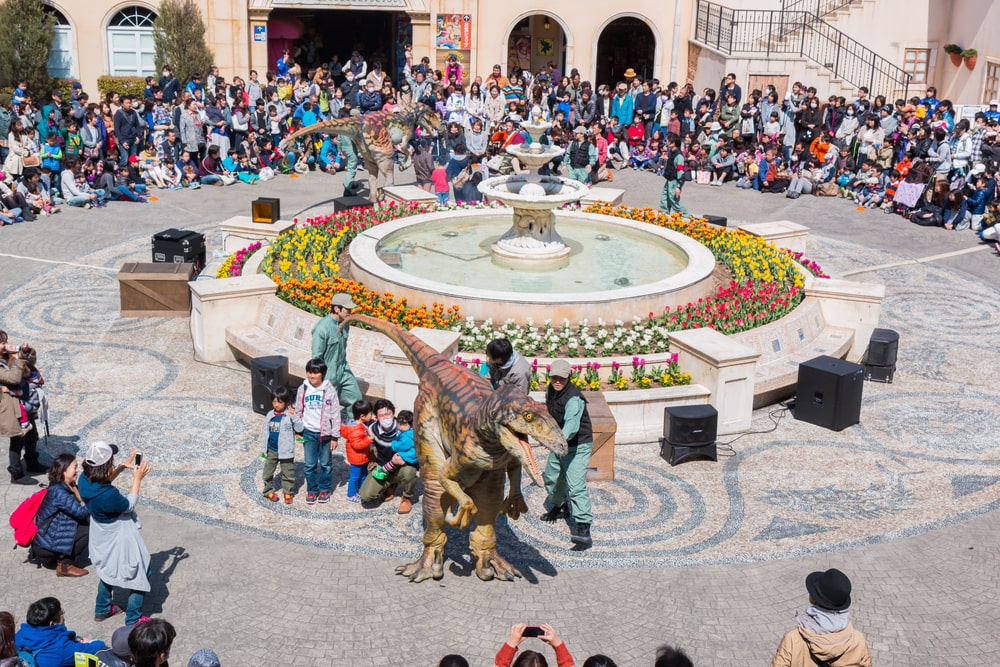 The Lagunasia Fun Park promises excitement for children and adrenaline for the adults. Photo from Shutterstock.
The next stop was Laguna Ten Bosch, an amusement park in addition to a premium outlet, hot spring, and more. We opted for Lagunasia Fun Park instead of Disneyland Tokyo as admission tickets are cheaper at 4,350 yen for adults and 3,200 yen for children aged 6 to 11. Catch a free shuttle bus that departs every 30 minutes from Gamagori Station.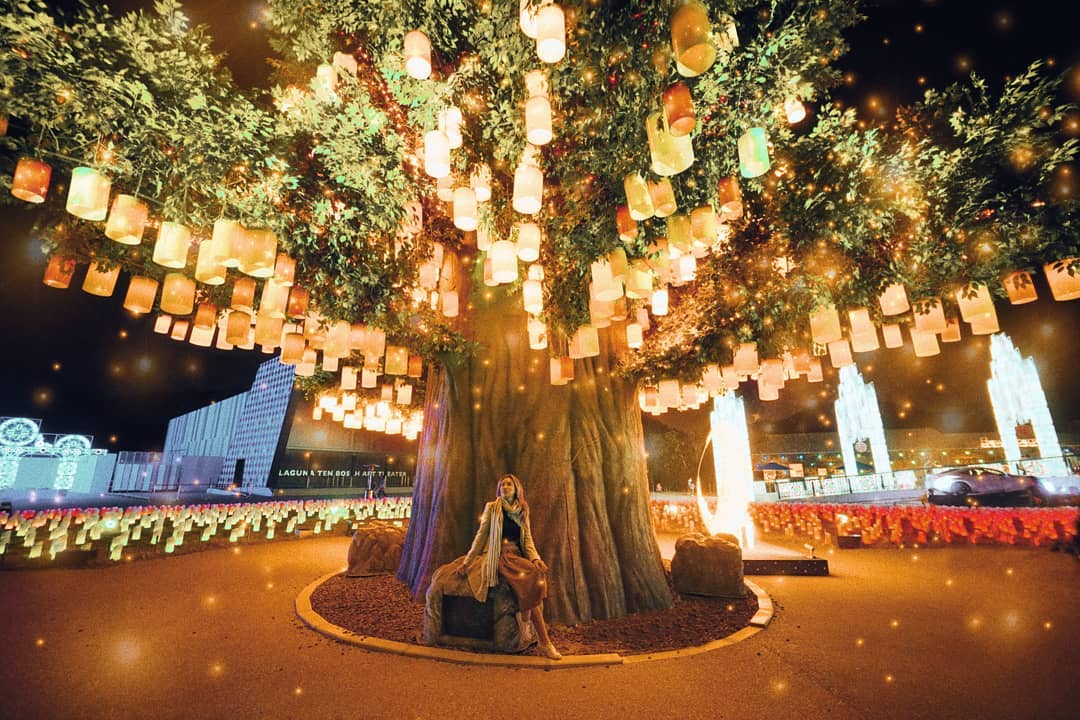 The Flower Lagoon becomes a city of lights when night falls. Photo from @marischkaprue via Instagram.
The Flower Lagoon is a new attraction at the Laguna Ten Bosch, and has one of the most impressive floral displays. We visited the lagoon at night, and it was such a romantic and beautiful stroll with the family.
Don't miss the Summer Night Time Fireworks during summer as well as 3D mapping shows that blend live performances with 3D presentations during winter.
Day 4: Ise Jingu, Hachiman Kamado
On Day 4, we travelled to Mie prefecture, a picturesque hidden treasure of Japan. We checked in to the Cocopa Resort Club Cottage (#SF53) before travelling to Ise Jingu (Ise Grand Shrine).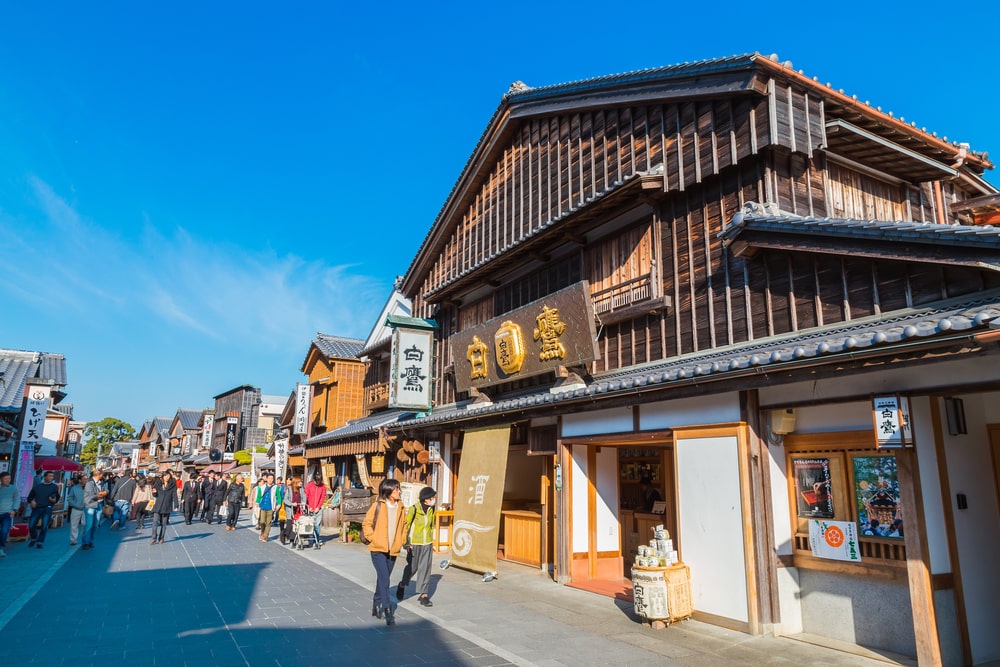 The buildings that line the street towards Ise Jingu feature a traditional Edo architecture style. Photo from Shutterstock.
With 125 Shinto shrines, Ise Jingu is the most sacred shrine complex in Japan. There are 2 shrines which are considered the most important — an outer shrine called Geku, and an inner shrine called Naiku which is believed to have been established 2,000 years ago.
According to an ancient Shinto tradition, these 2 shrines are rebuilt from scratch every 20 years, with the next construction scheduled for 2033. We were so captivated by the beauty of the well-preserved architecture that we explored its surroundings for hours.
The inner shrine can be reached from Isuzugawa Station by bus (6 minutes) or on foot (about two kilometers or 30 minutes). Admission is free.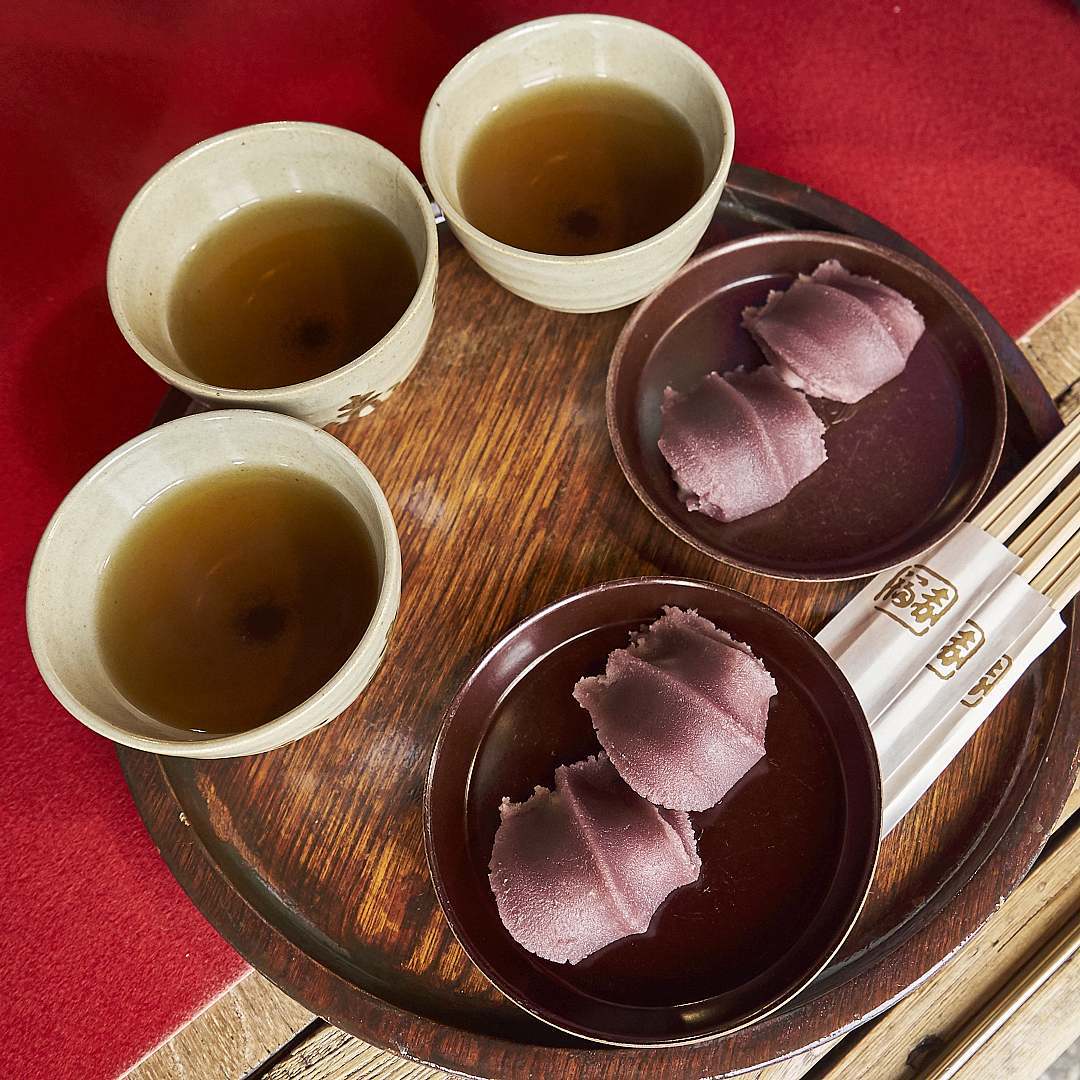 The Akafuku Mochi is made from short grain rice goes well with Japanese tea. Photo from @charlesooi6 via Instagram.
After visiting Ise Jingu, head to Oharai-machi, a traditional town with buildings that date back to the Edo period. Here, we tried the Akafuku Mochi, a rice cake covered in sweet red bean paste. Its chewy texture was a big hit with the kids.
Enjoy an early dinner at Hachiman Kamado. This is a diver's hut where an Ama (a Japanese woman who dives to catch seafood and collect pearls without scuba gear) will grill freshly caught seafood.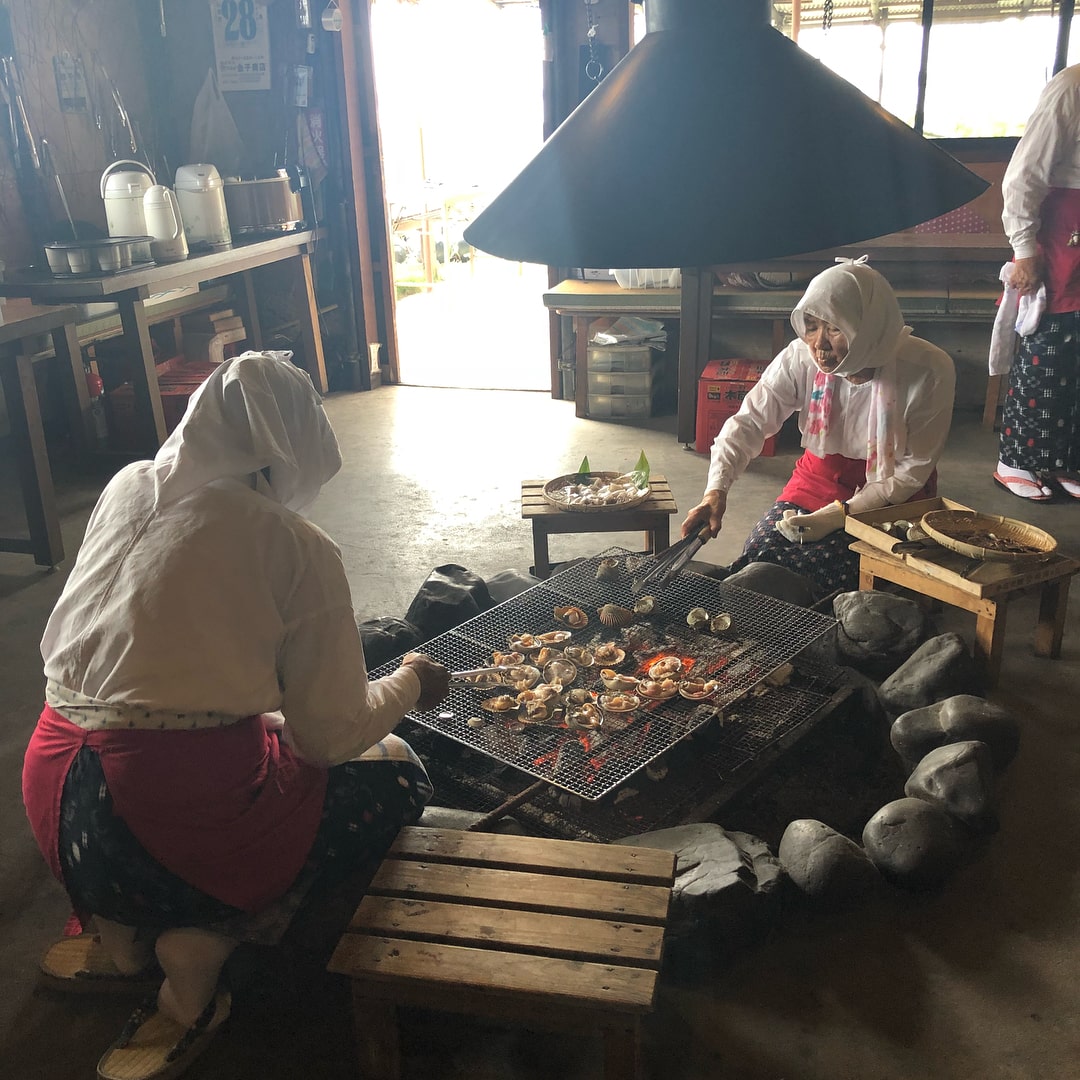 Ama ladies dive without scuba gear and cook their catch of the day for customers on the spot. Photo from @june105 via Instagram.
Each standard set costs 3,780 yen per person and consists of shellfish such as oysters, clams, and scallops, as well as soup and sashimi. We ordered the premium set which includes abalone and lobster. It was the freshest grilled seafood I've ever had.
Day 5: Iga Ueno
Day 5 was an exploration of Iga Ueno, the birthplace of the Haiku poet, Basho Matsuo, and is most famous for ninjas. Most of Iga-Ueno's attractions are located around Ueno Park, which is a short walk from Iga-shi Station on the Kintetsu Iga Line.
Catch ninjas in action at the Iga Ninja Museum. Photo from @japantrotteuses via Instagram.
We first visited the Iga Ninja Museum which provides an immersive ninja experience. Visitors will be taken on a guided tour around the ninja residence which has been built with revolving walls, trap doors and hidden compartments.
Learn about the various tools, costumes and weapons that ninjas use, and catch the ninja show that was very entertaining for both adults and children.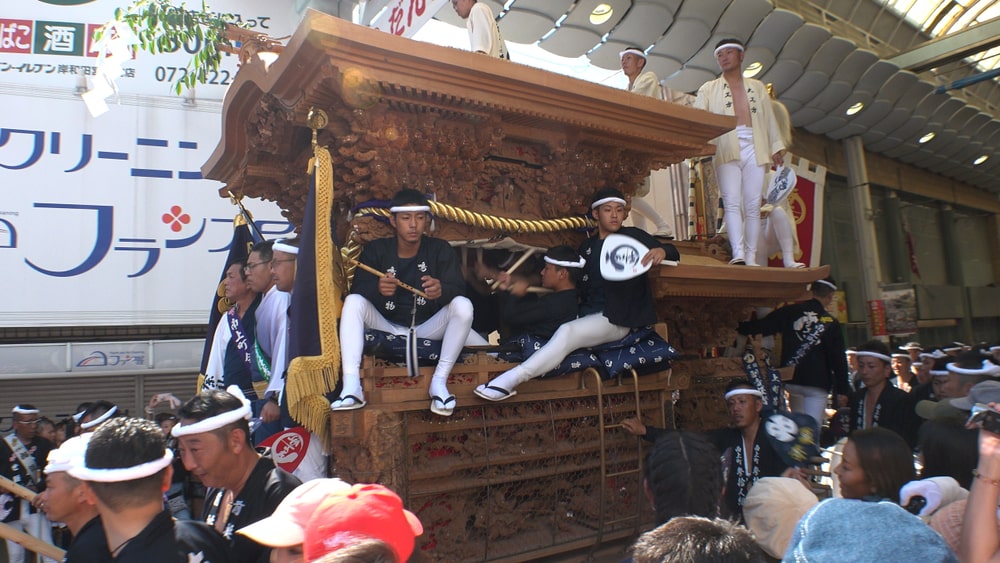 Exhibits display props and different floats used during the Ueno Tenjin Festival. Photo from Shutterstock.
Take a short walk to the Danjiri Museum which showcases everything about the Ueno Tenjin Festival, a local festival held annually from October 23 to 25. Large danjiri (festival floats) and life-sized figures populate the museum, giving visitors a feel of the parade and its atmosphere.
Here, you can rent ninja costumes and wear them while visiting the other attractions. It's the best outfit for photo-taking!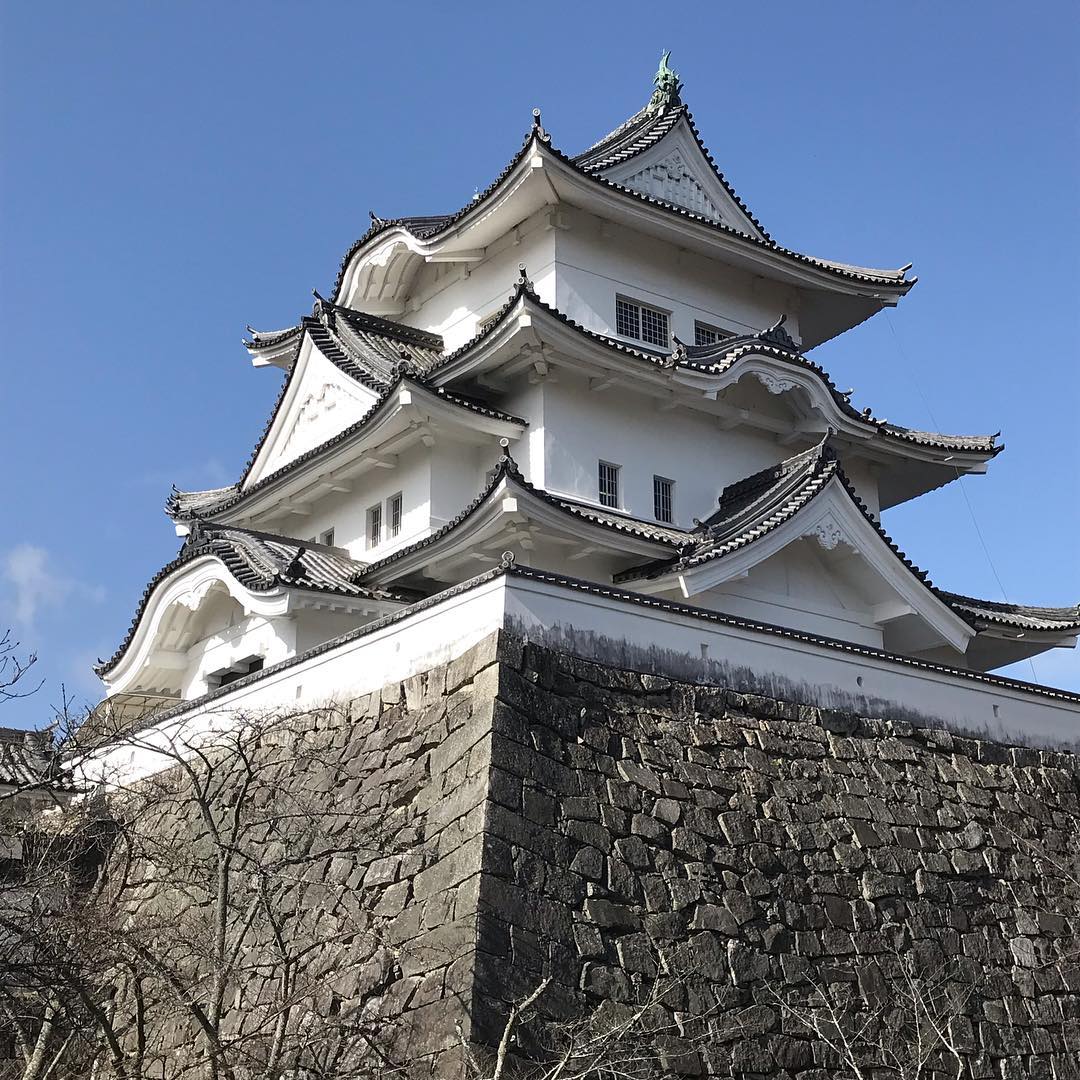 The Ueno Castle is surrounded by one of the highest stone walls in Japan. Photo from @yoshimi046 via Instagram.
The Ueno Castle was a sight to behold. Constructed in the early 17th century, the castle features exhibits of armour, lacquerware and ceramics that are related to its history. You must visit the top floor for sweeping views of the city.
Admission for the Iga Ninja Museum, Ueno Castle and Danjiri Museum costs a total of 1,500 yen per person.
Day 6: Akame 48 Waterfalls, Suzuka Circuit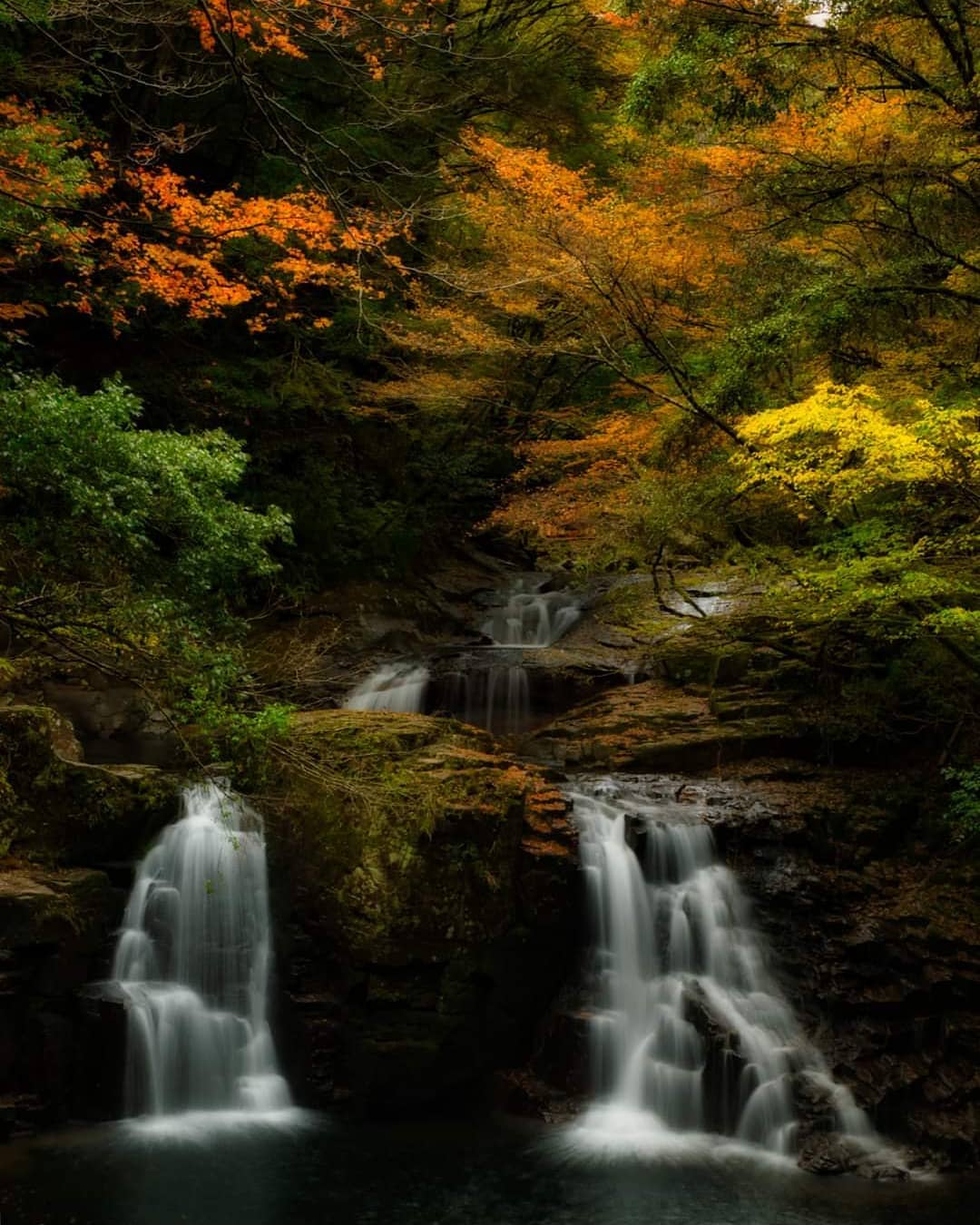 During autumn, the trees surrounding the waterfalls give the scene a vibrant hue. Photo from @rudeeratj via Instagram.
Chase waterfalls at the Akame 48 Waterfalls, and be mesmerised by the sounds made by 48 waterfalls trickling down into a narrow valley. Getting to the waterfall requires a 3-hour hike but is very enjoyable for bonding. Keep your eyes open for large salamanders at the salamander museum which is located at the start of the trail.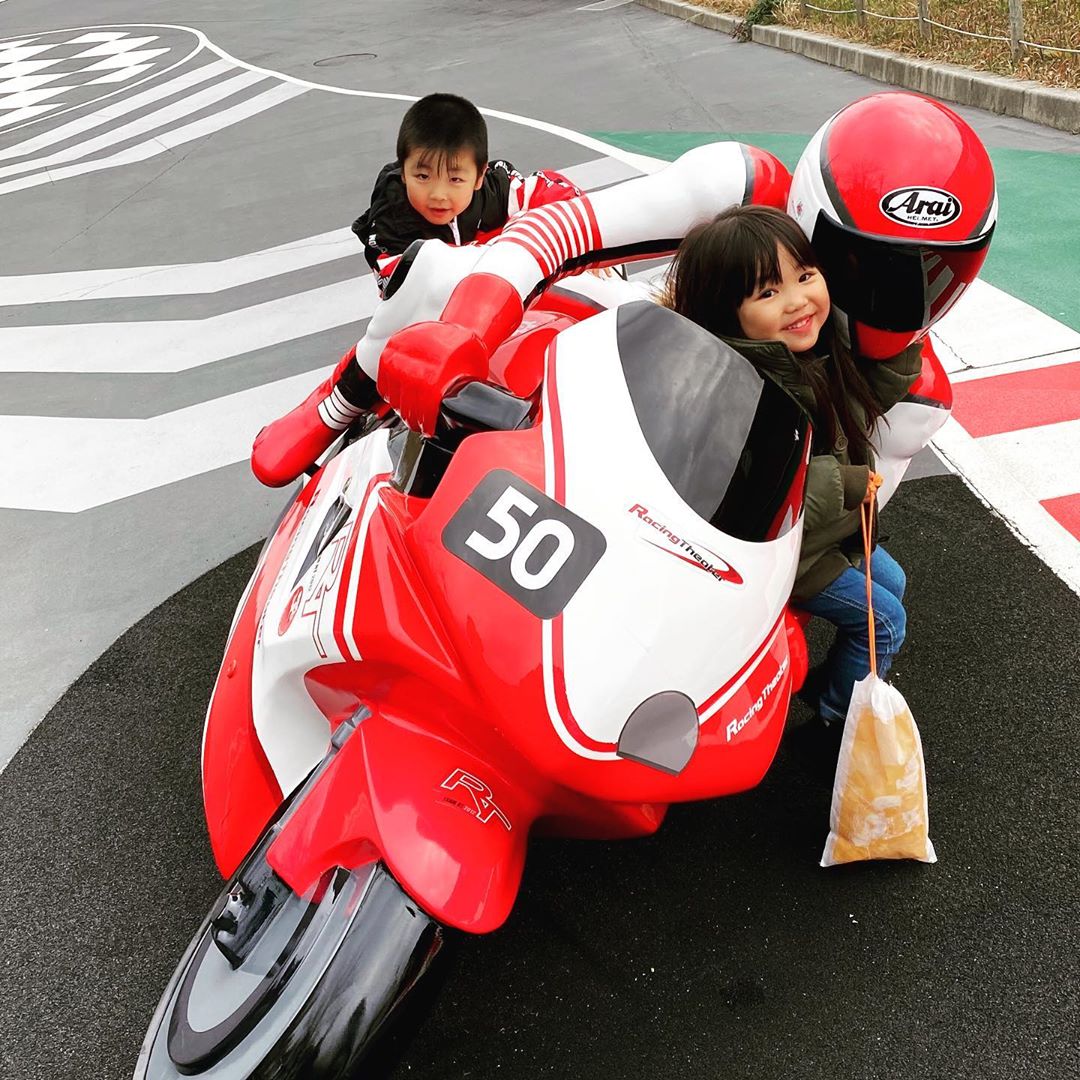 The Suzuka Circuit becomes a safe arena for children to go-kart during non-competition periods. Photo from @eiden421 via Instagram.
Children get to fulfill their dream of driving at the Suzuka Circuit when the track isn't in use for competitions. There are go-karts and other vehicles in all shapes and sizes. Fret not, this activity is very safe, and it was an absolute joy watching the kids having fun.
Tickets are available at the main entrance, and are priced at 1,600 yen for children and 1,800 yen for adults.
Day 7:
Depending on the time of your flight, head to Matsusaka Maruyoshi Kamada Honten for a final meal in Mie prefecture. This restaurant is owned by a butcher who serves the representative beef of Mie. The Matsusaka-beef has won awards from around the world and is loved for its high fat-to-meat ratio.
If you are extending your holiday beyond 7 days, visit Awaji Island in Hyogo prefecture. Home to the origins of Kobe beef, meat-lovers will fall in love with this island. End your holiday with natural hot springs and panoramic views of the vast ocean. We recommend staying at Went Awaji Higashikaigan (#SF31) for its proximity to many attractions.