This list was shared by Jeff Lim (62) and Serene Lee (54), a married couple from Singapore. Upon retirement, Jeff picked up fishing as a hobby and enjoys trying out new fishing spots on holidays. Although Serene doesn't fish with Jeff, she enjoys exploring the coasts and taking in the sights of the fishing towns that he visits.
Forget the much-touted Sydney Opera House. It's time to veer away from the tried and tested sights and have a taste of the true Australian experience.
Travel a few hours out from the city and visit the coasts of New South Wales. From scuba diving to deep fishing and stunning coastal sights, there's much to see and discover.
Driving in New South Wales
Car rental services are also readily available. You can choose to book one online in advance, or at any of the counters at the airport when you touch down.
For overseas visitors to New South Wales, you are permitted to drive as long as you hold a valid overseas licence. Check out any restrictions you may face at the official Transport for NSW website.
Finally, it's a good idea to have more than one licensed driver in the party to take turns for the longer drives.
Exploring the Capital City
1. Take flight in a hot-air balloon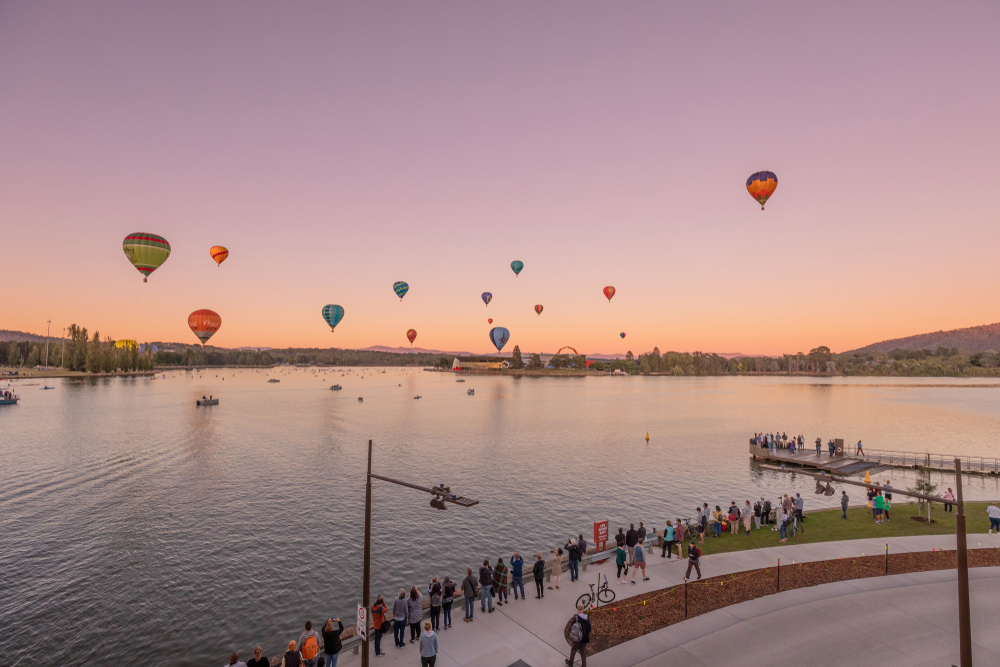 While a little more expensive than most experiences, a hot-air balloon ride to watch the Canberra sunrise is a memorable one, even for the most seasoned travellers. Photo from Shutterstock.
This is one for the early birds - the hot air balloon parties meet half an hour before sunrise. Float above the city and watch as the sun moves over the horizon, bathing the land in the soft morning light. While this experience is a little pricier than most, it's definitely a once-in-a-lifetime memory you want to keep.
Time on the Road: 4 hours
Nearby Airports: Canberra Airport
Highlights: Novelty, nature, and seasonal truffle hunts
2. Witness artistry in motion at Canberra Glassworks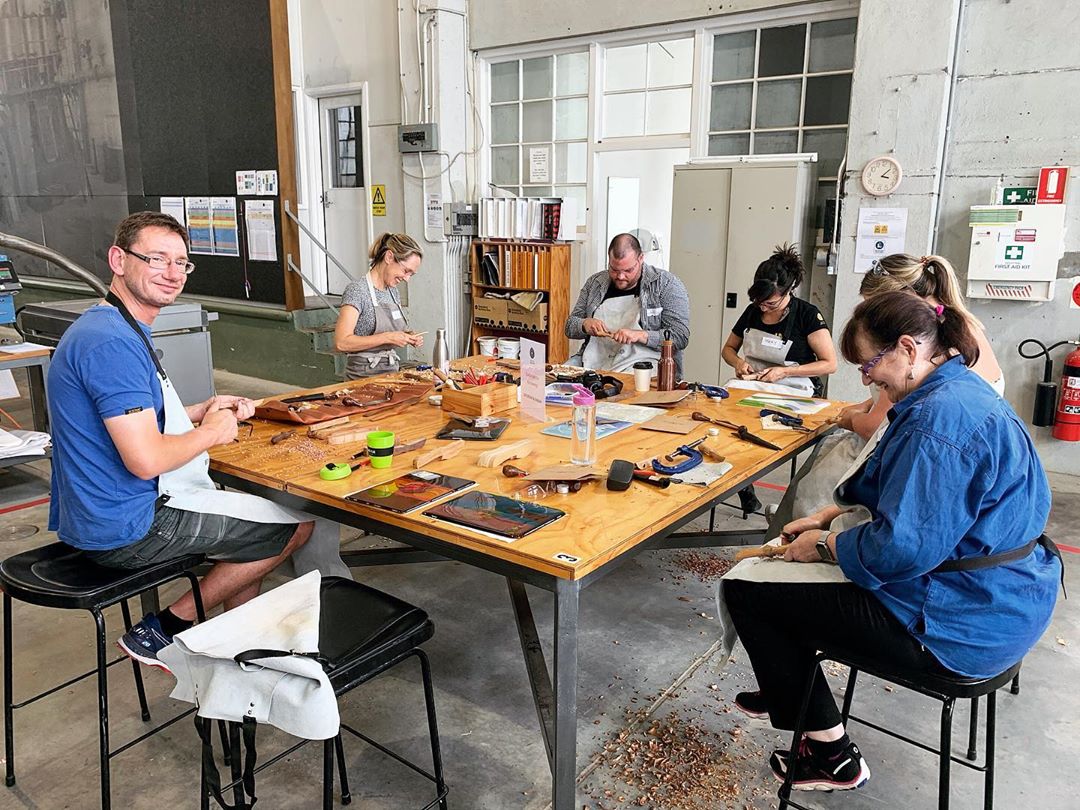 Pictured is a two-day glass and wood workshop held at Canberra Glassworks. Guided by a glass artist, participants crafted their own glass cheese board, and carved a cheese knife handle from timber to match their boards. Photo from @twigtotable via Instagram.
Canberra Glassworks is Australia's only cultural centre dedicated to the intricate craft of contemporary glass art. Housed in one of Canberra's oldest permanent buildings, the Glassworks is an artist workshop, heritage site and exhibition space all at once.
Free guided tours are offered every Saturday morning, and exhibitions are frequently held there. If you are the hands-on, art-inclined sort, consider joining one of the workshops - they offer glass blowing, engraving, casting, bead-making and more.
3. Root out the goods on The Truffle Farm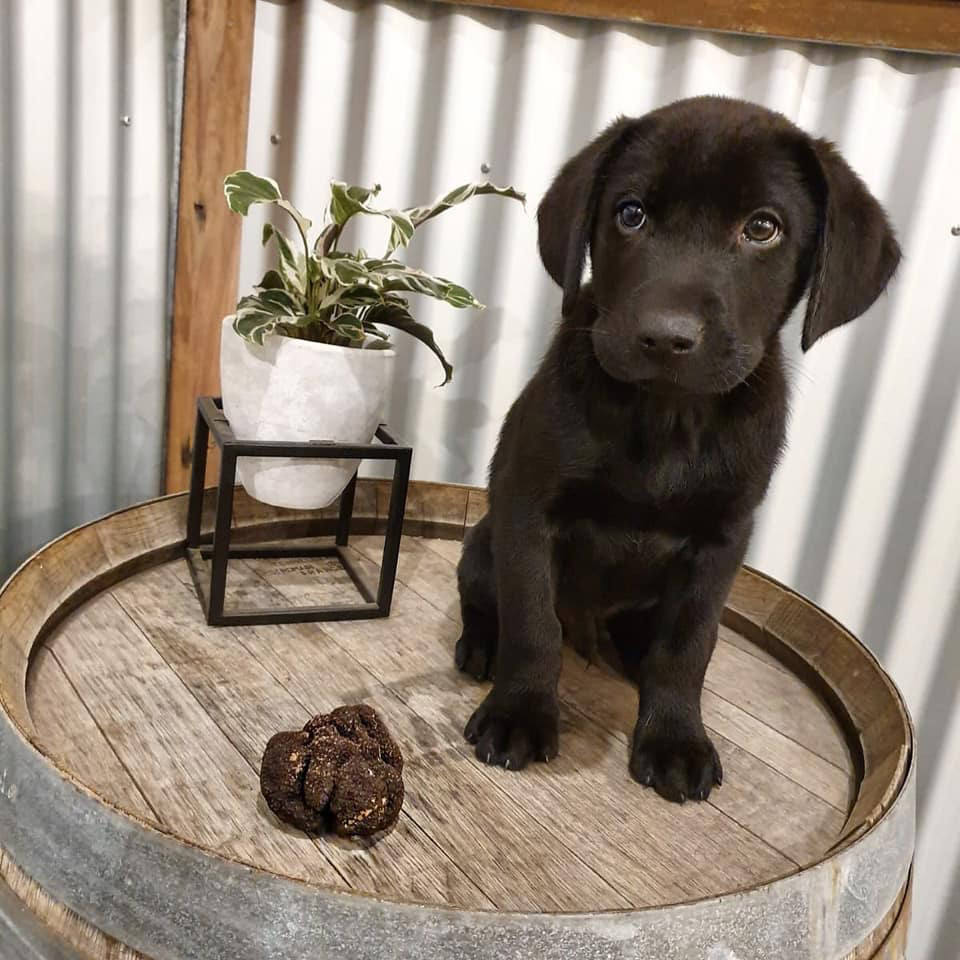 The Truffle Farm deploys trained truffle dogs to locate truffles during the annual truffle hunt season. Photo: The Truffle Farm Facebook
Winter is truffle season in Canberra (that's late May to August). The Truffle Farm conducts truffle hunts with their specially trained truffle dogs and small groups of up to 30 guests. Make sure to purchase tickets early as they sell out ahead of the season. Degustation menus for brunch and lunch are also available at the event.
4. Go green with The National Bonsai and Penjing Collection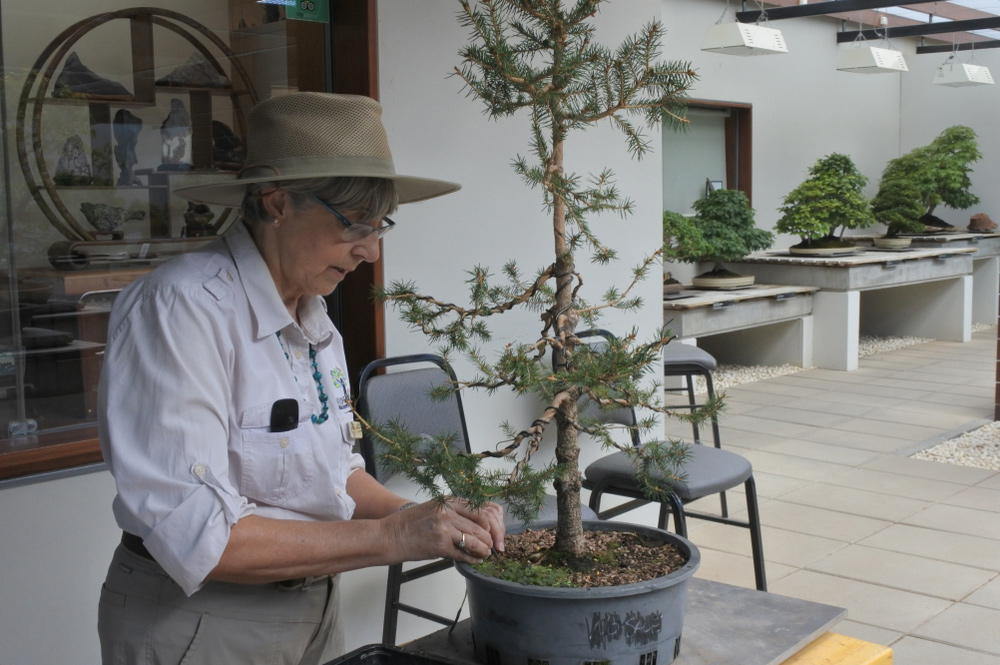 A member of the staff at the National Bonsai and Penjing Collection trims a bonsai. Photo from Shutterstock.
This collection features some of the finest miniature trees in the world, shaped by Australia's leading bonsai and penjing artists. Some of the trees are over 60 years old, living sculptures lovingly shaped to create a sense of calm, peace and elegance.
Spend a quiet afternoon wandering through the aisles of this tranquil centre, and feel the cares of city life fall away for a moment.
Had enough of the mainland? The Moorings Resort (#1174) is a coastal haven located two hours away in Tomakin, a small seaside village that offers a quiet respite from urban life. Here, pristine beaches and waterways beckon, promising hours of snorkelling, kayaking or surfing to your heart's content.
Surrounded by nature and a wide variety of activity options on the water, the Moorings Resort is definitely a spot for those who want a taste of the outdoors during their getaway. Photo from RCI.
The Moorings Resort offers sprawling accommodations in two-bedroom suites which sleep up to six - perfect for families or large travel parties. Each suite is a rustic two-level affair, with a partial kitchen, comfortable living rooms for evening gatherings and balconies for viewing the incredible sea view.
Up the Central Coast
Beaches dotted along the Central Coast like Terrigal Beach and Avoca Beach are popular with surfers, with the former's calmer waters preferred by beginners. Photo from @surfacademy via Instagram.
Time on the Road: 7 to 8 hours
Suggested Road Trip Duration: 2 to 3 days
Nearby Airports: Newcastle, Port Macquarie
Highlights: Water sports, wine tasting and dolphin watching
1. Easy water sports at Terrigal (1.5 hours away from Sydney)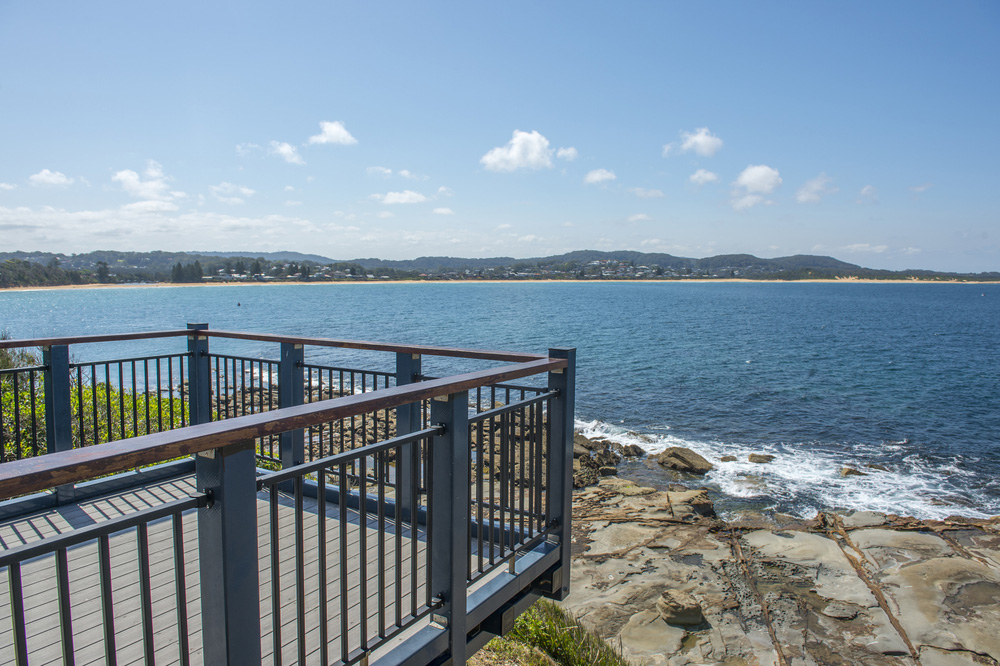 Terrigal is a perfect choice for a day trip from Sydney and is easily accessible via train and bus. Photo from Shutterstock.
The small town of Terrigal houses two of the Central Coast's best-known beaches, Terrigal Beach and Terrigal Haven.
Both offer safe swimming spots as the waters are relatively sheltered and have smaller waves. The calm waters are also prime spots for snorkelling, scuba diving and kayaking.
For those who prefer drier pastimes, fishing charters are also available from Terrigal Haven for a quiet way to while a cool morning away.
2. Stop for lunch and wine sampling at Hunter's Valley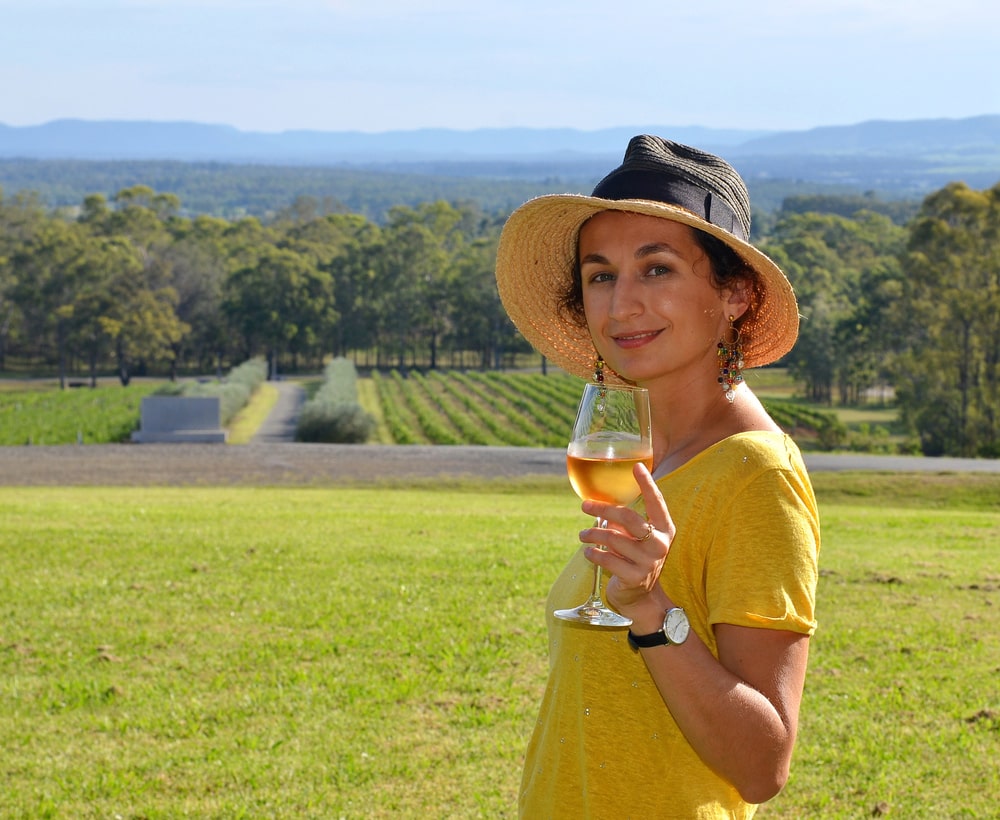 Hunter's Valley is home to many wineries, both smaller family-run boutique ones and larger commercial outfits. The region also claims to produce the best Semillon (a fruity white wine). Photo from Shutterstock.
Hunter's Valley or Hunter's Region is one of Australia's main wine-producing regions from the 1800s. Here, many vineyards offer tours and wine sampling - in fact, some of them have restaurants and cafes on their premises for a leisurely meal paired with local wines.
3. Dolphin Swimming and Whale Watching at Port Stephens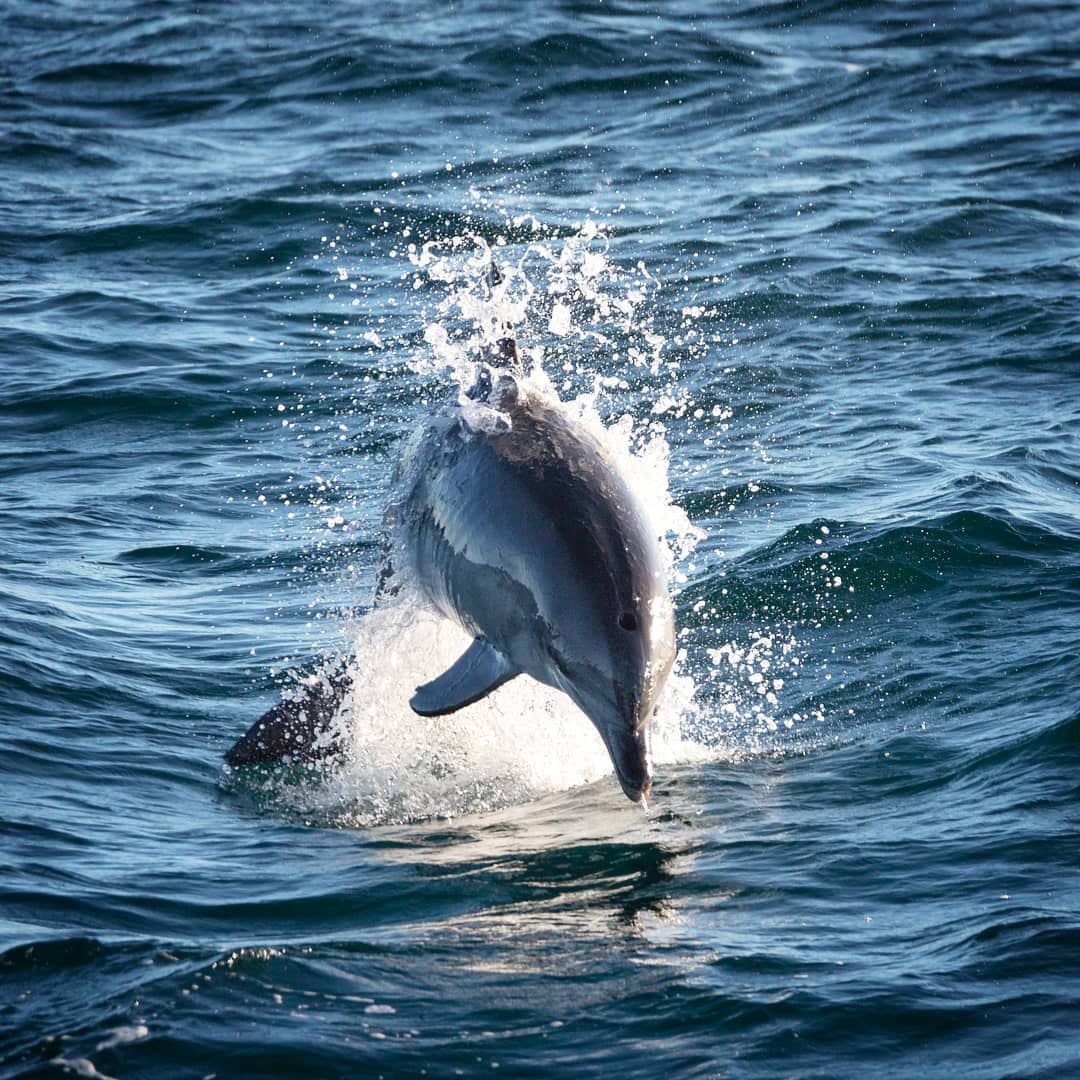 An estimated 90 to 120 bottlenose dolphins live around Port Stephens's waters. These playful creatures are tourist favourites. Photo from @samuelschew via Instagram.
Get a glimpse of bottlenose dolphins or humpback whales in the waters off Port Stephens. Dolphin Swim Australia, New South Wales's only permitted wild dolphin swim, offers tours with options for participants to swim or simply observe the dolphins.
While dolphins can be sighted all year round, humpback whales are only seen between May and October on their annual migration journey.
If you prefer the safety of the shore, the Tomaree Head Summit Walk or the Port Stephens Great Lake Marine Park are good spots to try for a peek of these gentle giants. The latter is also home to a number of Aboriginal spiritual and cultural sites.
Conclude your road trip with a well-earned rest at Port Pacific Resort (#1816) at Port Macquarie (3 hours away by car).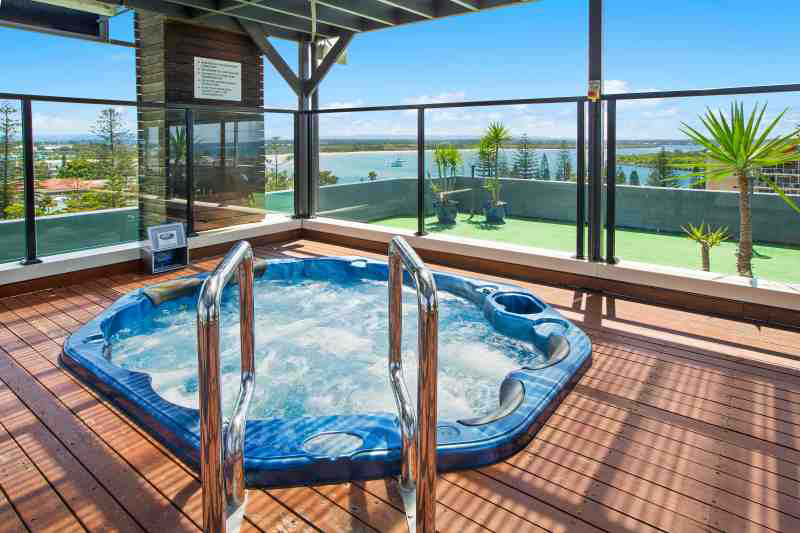 Soak away the aches and cabin fever from the road trip in this shaded outdoor pool at Port Pacific Resort. The pool also offers an excellent view of the beachfront. Photo from from Port Pacific Resort.
Located in the heart of Port Stephens's Central Business District, the hotel is within walking distance or a short ride to nearby beaches, wineries and other attractions. Done up in a clean, contemporary style, the one, two and three-bedroom apartments can house up to four, six and eight people respectively. The hotel also offers complimentary use of kayaks and sailboards.
Enjoy the plush queen beds and comfy pull-out sofa beds, and congratulate yourself on conquering some of the most unique sights and experiences this road trip.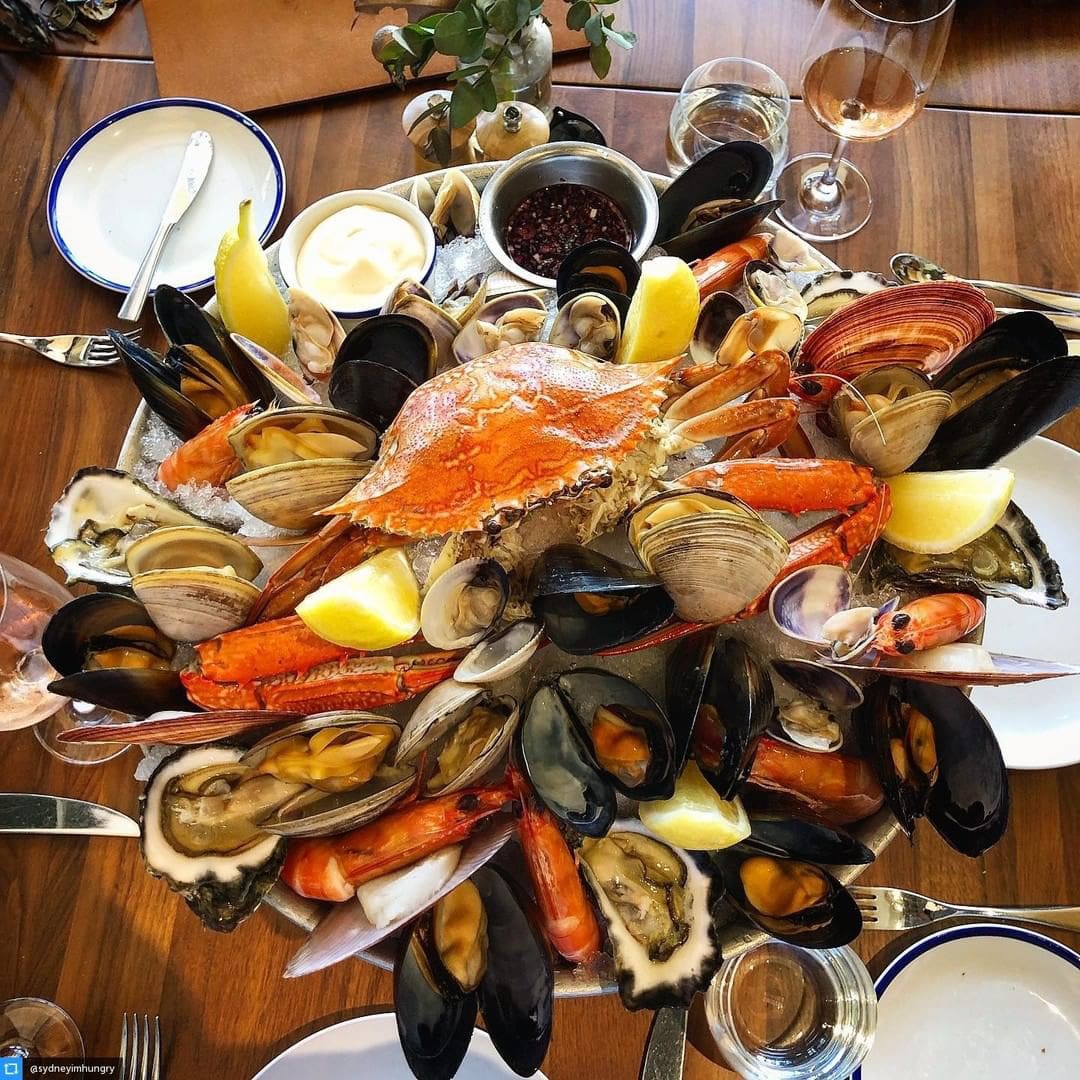 When it comes to seafood, you are spoilt for choice in Port Stephens. Photo from @ricksteinatbannisters via Instagram.
One final notable mention is the excellent seafood at Port Stephens (and most coastal cities). Stop by the Nelson Bay Fish Market for locally caught crabs, prawns, lobsters and oysters, and enjoy it by the public barbecue facilities and picnic tables on the beaches.
The Great Pacific Coast Drive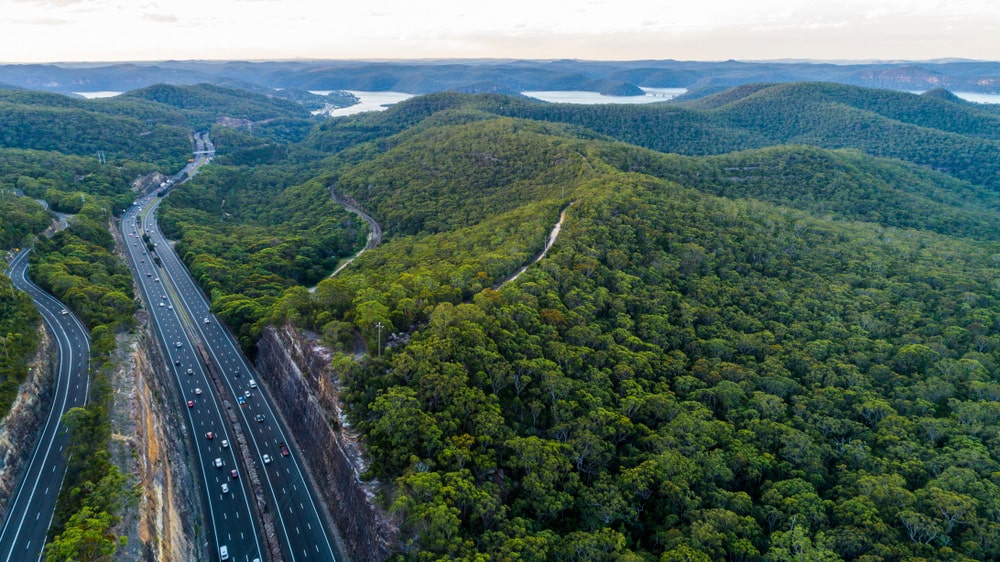 The Pacific Highway is a major national expressway that links New South Wales's capital, Sydney with Brisbane, the state capital of Queensland. It also offers stunning views of Australia's central east coast. Photo from Shutterstock.
Total Time on the Road: 8 to 9 hours
Suggested Road Trip Duration: 3 to 5 days
Nearby Airports: Newcastle, Port Macquarie, Coffs Harbour
Key themes: Coastal scenery, bird watching and tasty meat pies
1. Pelicans and Pies at the Entrance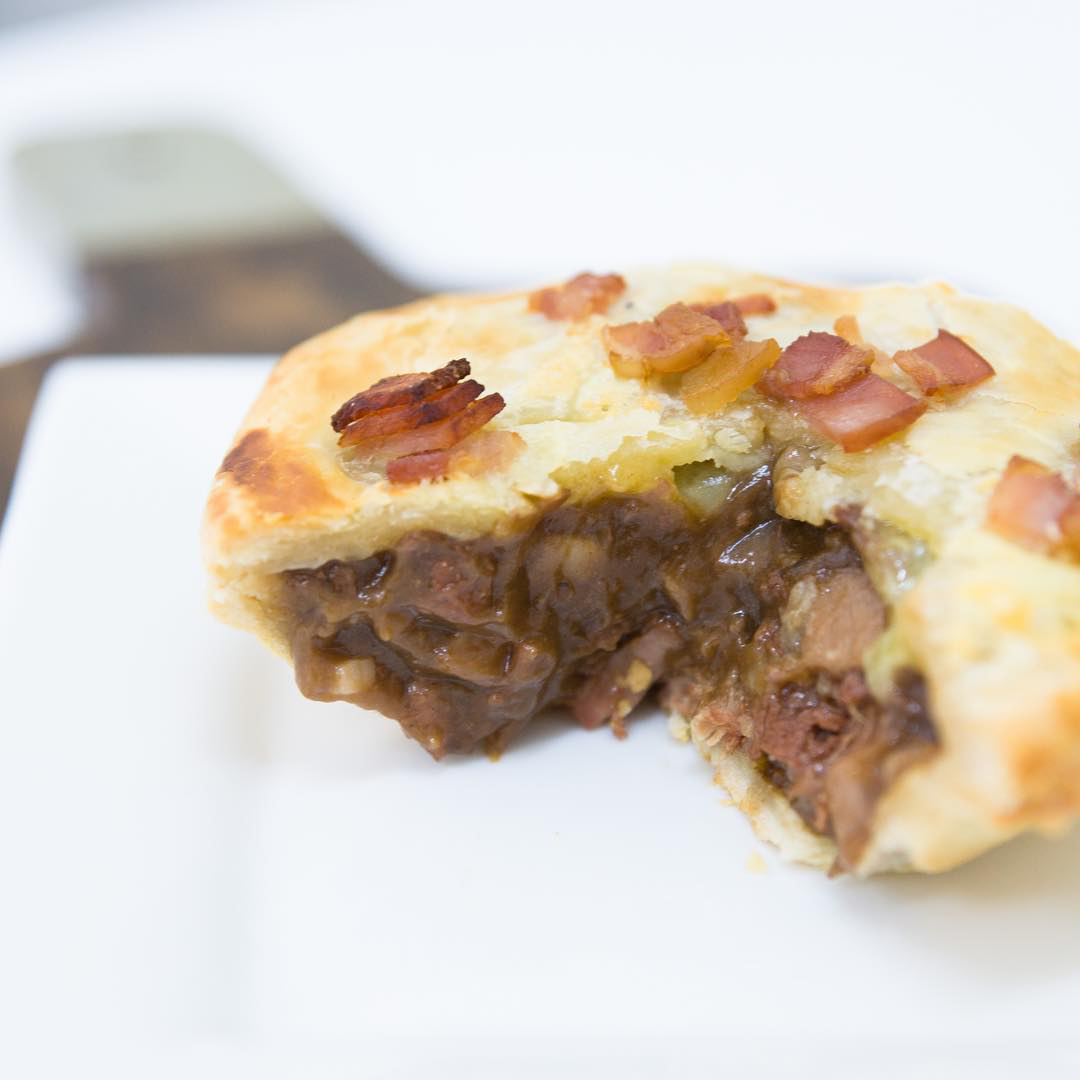 Lauded as the best pie shop on the Central Coast, Ken's Humble Pie Shop is a must-visit! Photo from @kens_humble_pie_shop via Instagram.
With a long road trip like this, frequent stops are important to let everyone stretch their legs and get some fresh air. Make Ken's Humble Pies your first stop about 1.5 hours into the drive.
Although a relatively new establishment, Ken's Humble Pies has built quite the name for itself with its savoury pies. The meat pies which feature chunks of lovingly slow-cooked meats are especially good for a to-go breakfast or just a snack on the road.
The Entrance is also famous for its pelican feedings, which take place once a day at 3.30 pm. Arrive early to get a front seat to the session.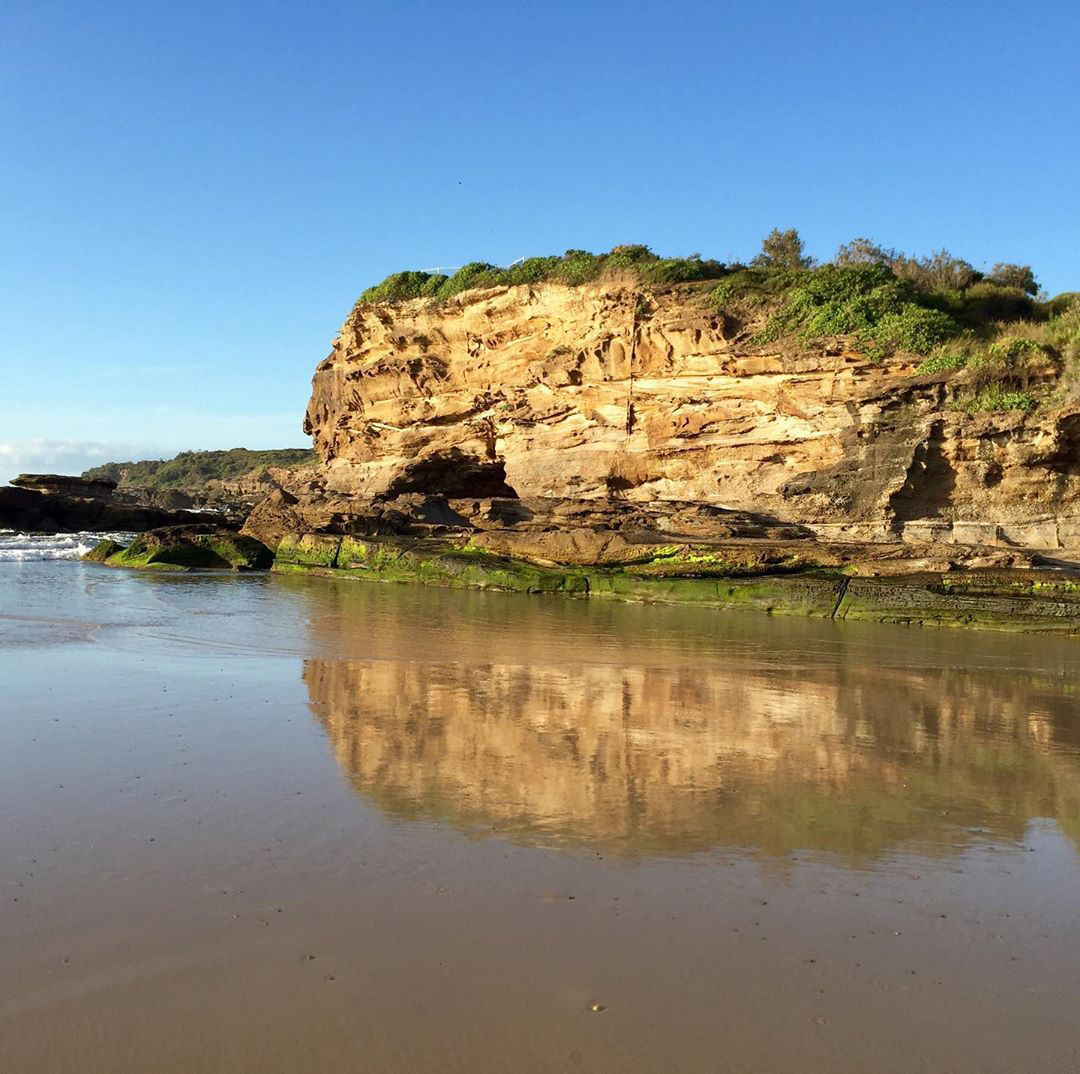 At low tide, Caves Beach offers beachgoers a short adventure - just be mindful of the times for tides as some of these caves can be completely underwater at high tide. Photo by @caves_beach_hideaway via Instagram.
2. Explore Caves Beach at low tide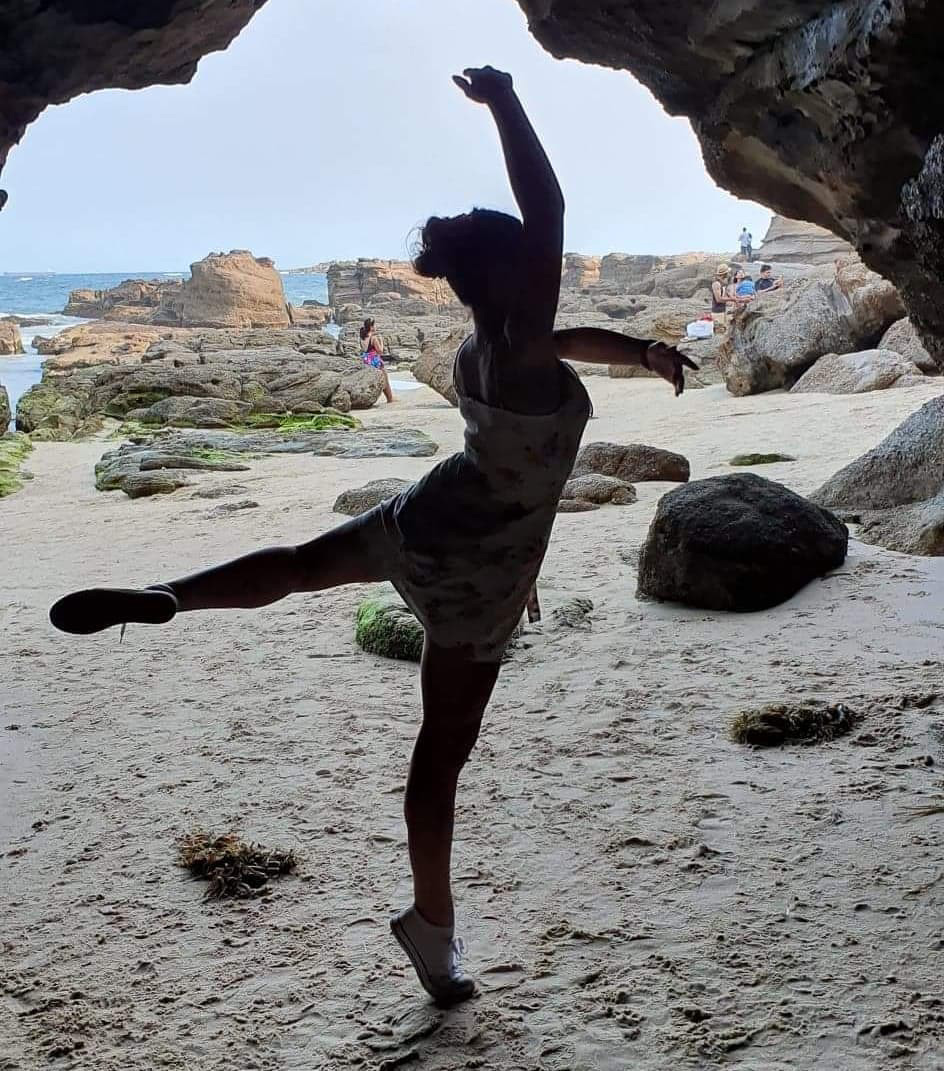 Caves Beach is well known for its namesake - a network of sea caves at the southern end of the beach. Photo by @daisy.maher265 via Instagram.
Just 40 minutes from the Entrance is Caves Beach. As its name suggests, the popular stretch of beach also has a network of sea caves which can be explored at low tide. Check the tide table here to ensure you arrive at the right time.
The beach also has picnic areas and barbeque facilities - perfect for eating those pies if you haven't devoured them already.
3. Take a short hike at Myall Lakes National Park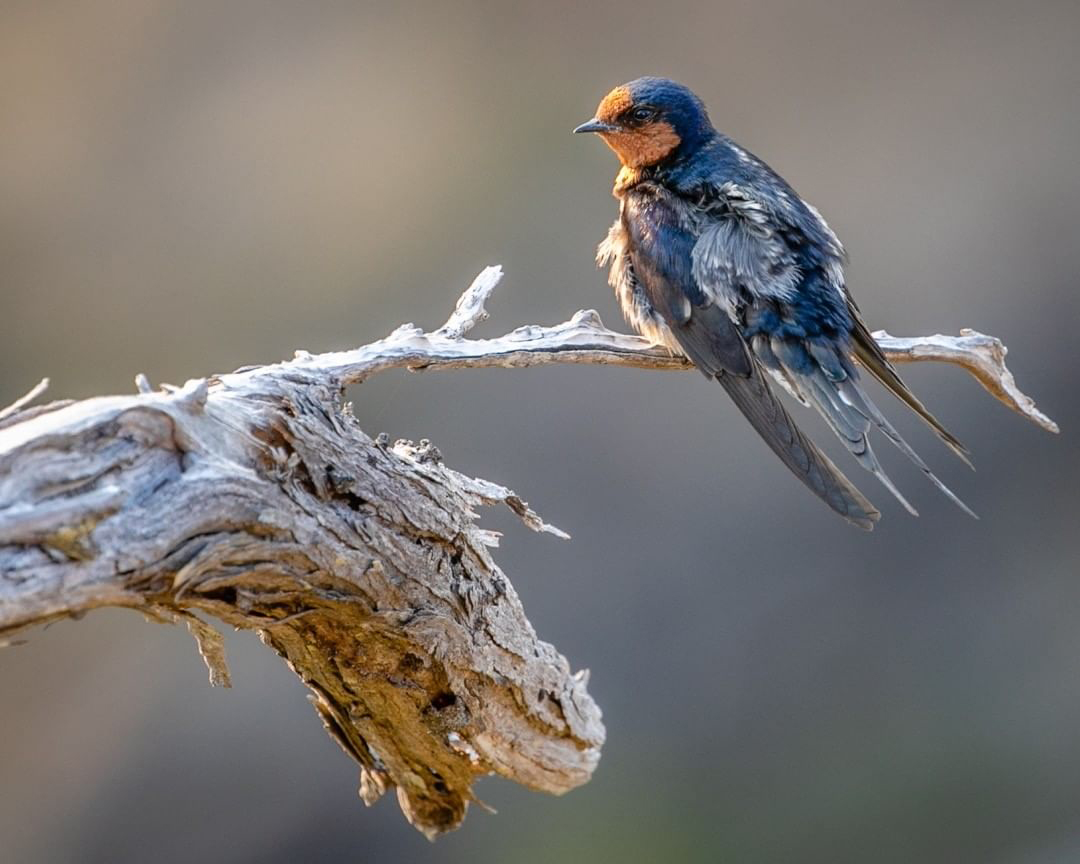 Many species of birds, flightless and flight, have been spotted in Myall Lakes National Park, making it a favourite of local bird lovers. Photo by @sealrockslighthousecottages via Instagram.
The Park is an internationally recognised water park and home to one of New South Wales's coastal lake systems. It is also an excellent spot to birdwatch, with a large variety of birds like sea eagles, black swans and more.
If you are feeling restless, the park's beaches and lakes are great for fishing, canoeing and swimming - a good change of pace from the road.
Some areas of the National Park may be closed due to flooding and bushfires, so keep yourself abreast of the latest here.
4. Spectacular views at Crowdy Bay Lighthouse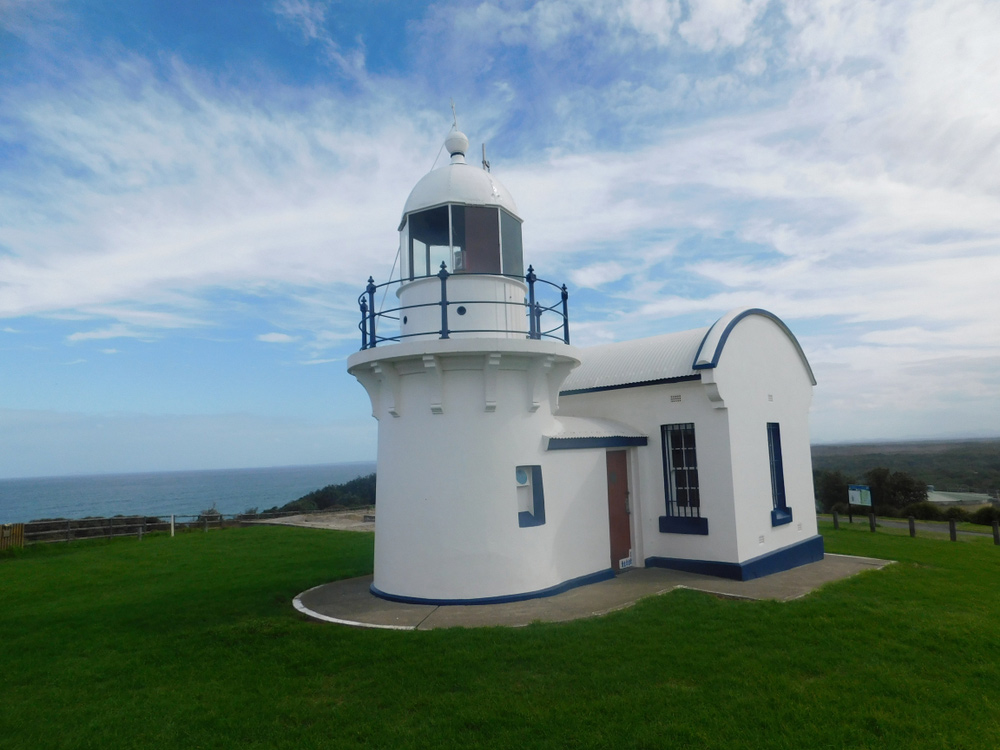 The historic Crowdy Head Lighthouse was built in the 1870s and is one of five small lighthouses built on the NSW coast. Photo from Shutterstock.
Feel the wind in your hair whisking away any cabin fever you may be having from the drive. The grounds of this historic lighthouse are open to visitors all year round and offer breathtaking views of nearby Diamond Beach and the majestic Three Brothers Mountains.
This is also a good spot for whale watching as the New South Wales coast is part of the humpback whale migratory routes between May and October each year.
At the end of a day's travel, there's nothing better than a hot shower in a well-appointed bathroom, and a freshly-made bed for you to sink into. Consider the Boambee Bay Resort (#1803), located just 10 minutes from the centre of Coffs Harbour.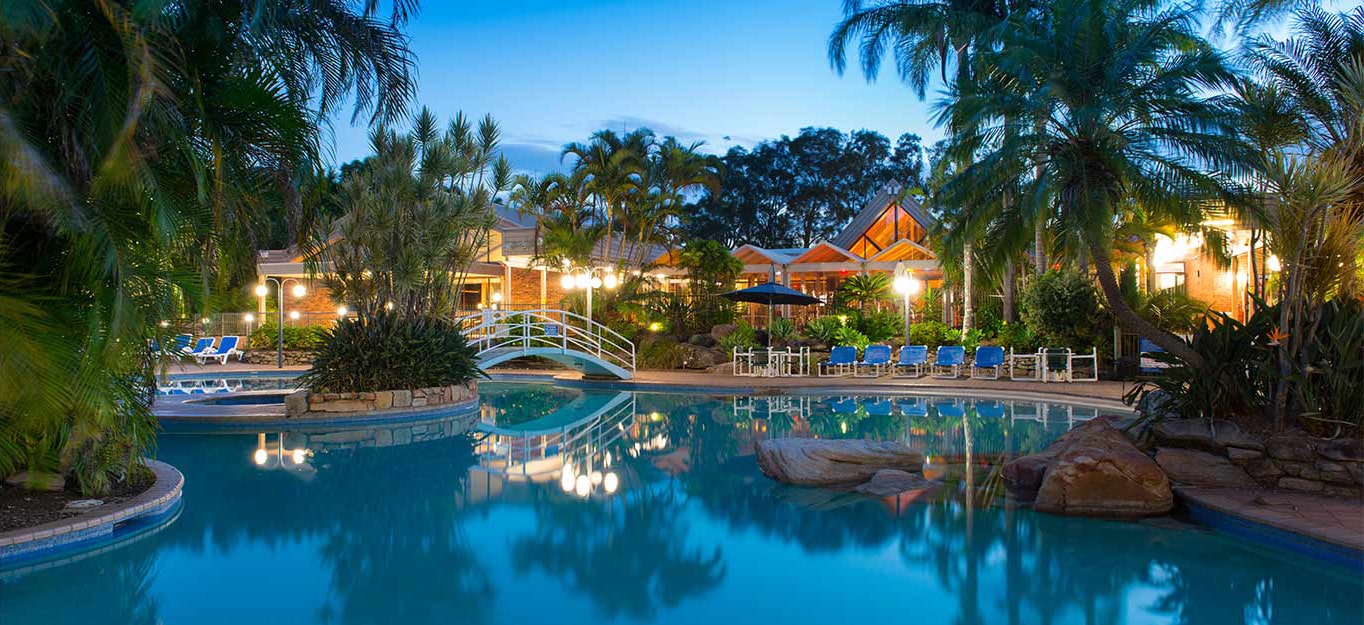 Modelled after the lagoon, the swimming pool and its deck are favourites of families at the Boambee Bay Resort. Photo from Boambee Bay Resort.
Decorated in tropical-inspired hues and textures, the resort's one and two-bedroom suites offer plenty in the way of comfort with queen and single beds, and pull-out sofa beds for families.
The resort also offers hot tubs to soak away the day's exhaustion, and easy access to Boambee Creek, where fishing, hiking and canoeing are popular activities.