Sam Johnson (67) and Irene Willows (66) hail from Perth, Australia. They're a newly retired couple who are excited about travelling now that they have the time. To them, comfort is a top priority especially when travelling with their children and grandchildren. This means having the right amount of space so that everyone can bond together but also enjoy their own private time. Check out their list of luxurious getaways below.
With its islands and lush scenery, Southeast Asia has plenty of scenic locations made for picture-perfect family holidays. That said, planning a family getaway can be tricky when there are different preferences to consider. Let us take that weight off your shoulders with our list of favourite luxurious getaways in the region. From fun family activities to totally switching off to relax, trust us when we say these RCI Picks have thought of it all.
For a Mix of Tranquility and Being in the Scene, Pick Bali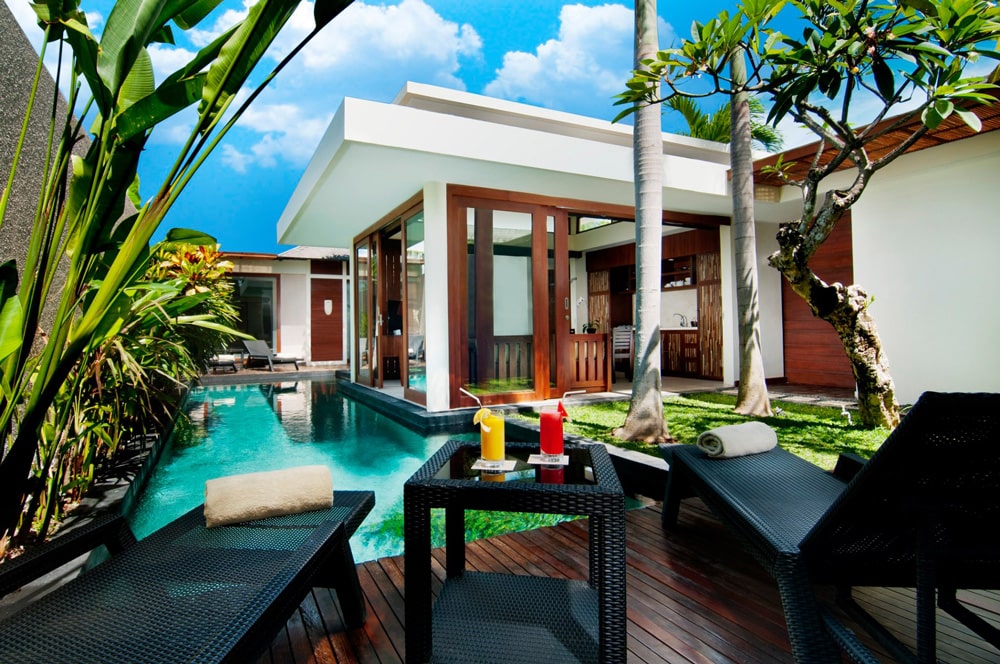 Unwind with a book, watch the kids have a splash or enjoy a leisurely siesta. Photo from Avani Seminyak Bali Resort via Facebook.
There's no paradise on earth quite like Bali and we're happy to say that the island serves as a versatile family vacation too. It's perfect for a relaxing trip but also great if you want to be someplace where there are tons to do and discover.
Wind down with the family at the Avani Seminyak Bali Resort (#SF78). Soak in the laid back atmosphere in spacious yet cozy rooms. Spend the day by the pool and end it on a great note by watching Balinese sunsets together. Don't worry about going hungry either as the all-day dining establishment and friendly staff will take care of everybody's hunger pangs at all hours.
Check out Bali's most popular sundowner location – Seminyak Beach. Photo from @heeyhyejin via Instagram.
The resort's location in Seminyak makes it a prime area for shopping, sightseeing, dining and entertainment. If you're looking to head to the beach, Seminyak Beach is a mere 18 minutes away. The Waterbom Bali Indonesia waterpark is also a nearby option if you're traveling with children and are considering some fun.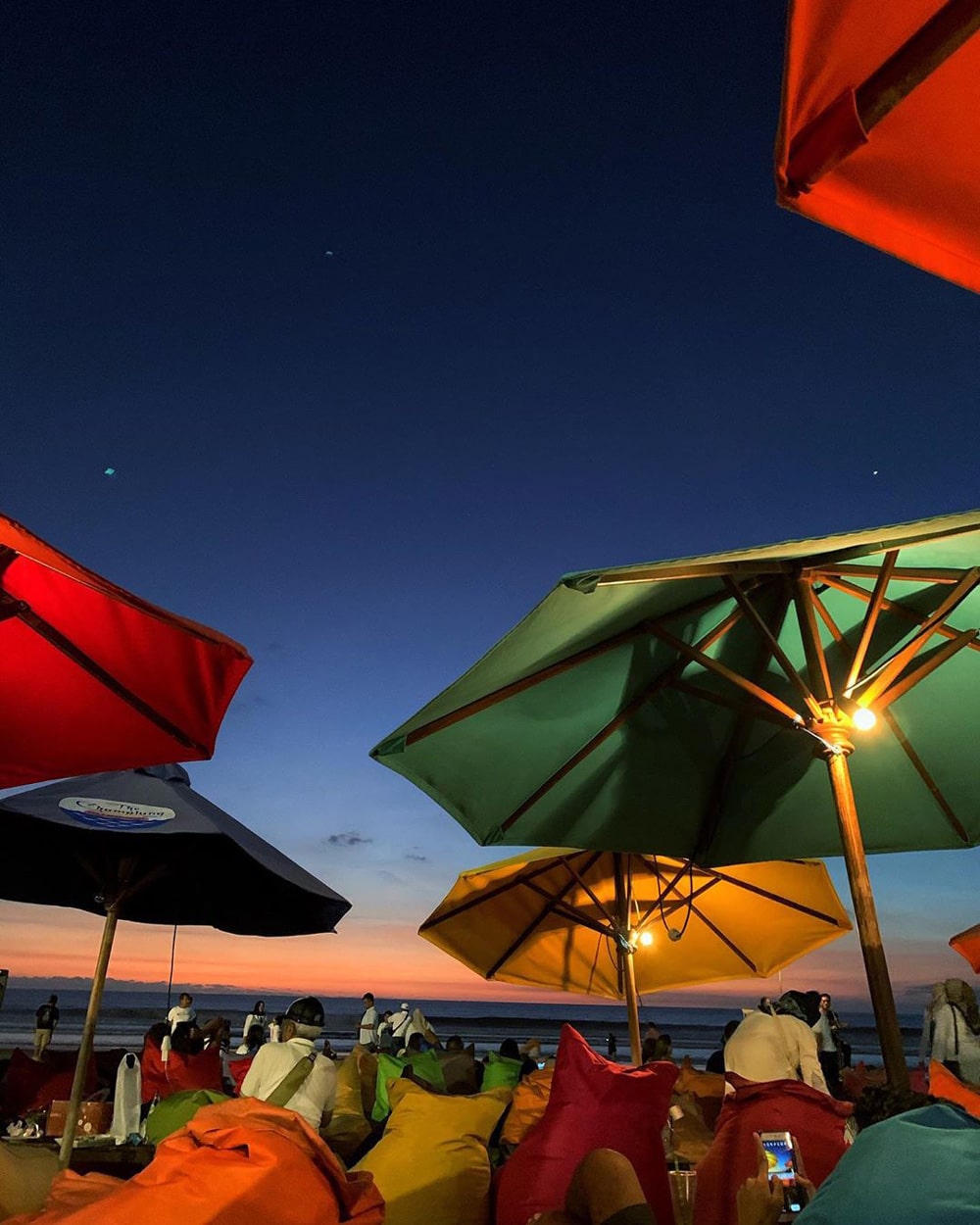 End your day by unwinding at Seminyak's many buzzing spots. Photo from @rendirainardi via Instagram.
For Good Food and the Island Life, Pick Phuket
Phuket's a crowd favourite when it comes to relaxing getaways and it's easy to see why. This Thai rainforest island has plenty to offer, from mouthwatering cuisine to stunning villas surrounded by lush tropical surroundings.
The Anantara Mai Khao Phuket Villas (#SF79) is located in the Northwest corner of Phuket and offers a huge expanse of space for the whole family to switch off and take in the fresh air.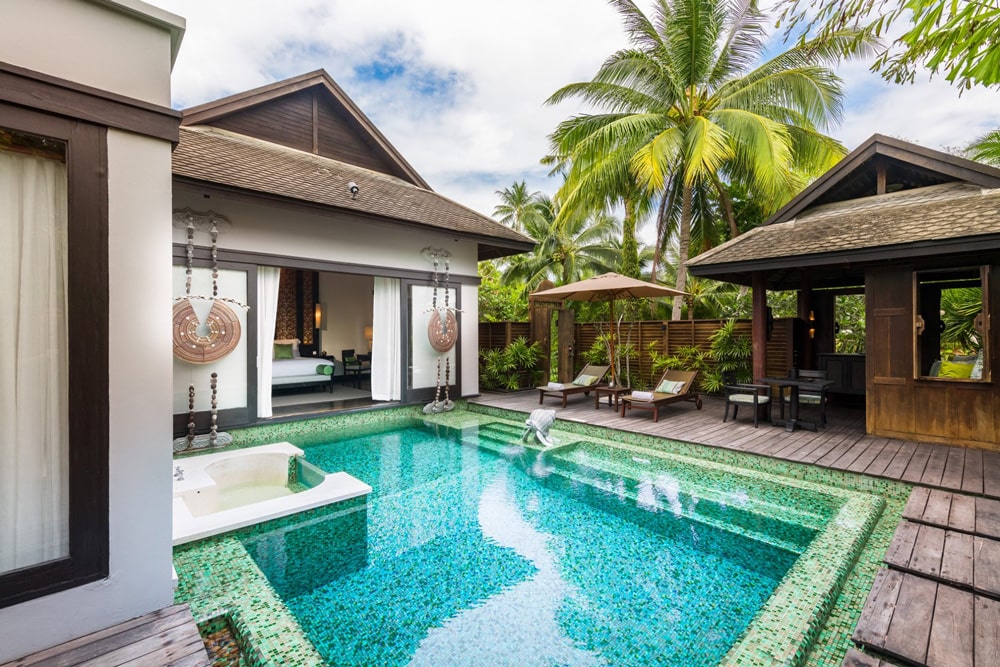 Imagine waking up to this view; absolutely perfect for cool dips on hot afternoons. Photo from Anantara Mai Khao Villa via Facebook.
Every pool villa and apartment suite here has been tastefully decorated in contemporary Thai design. The natural sunlight that flows into each room guarantees great pictures and the outdoor living spaces mean you're at close range with nature at all times.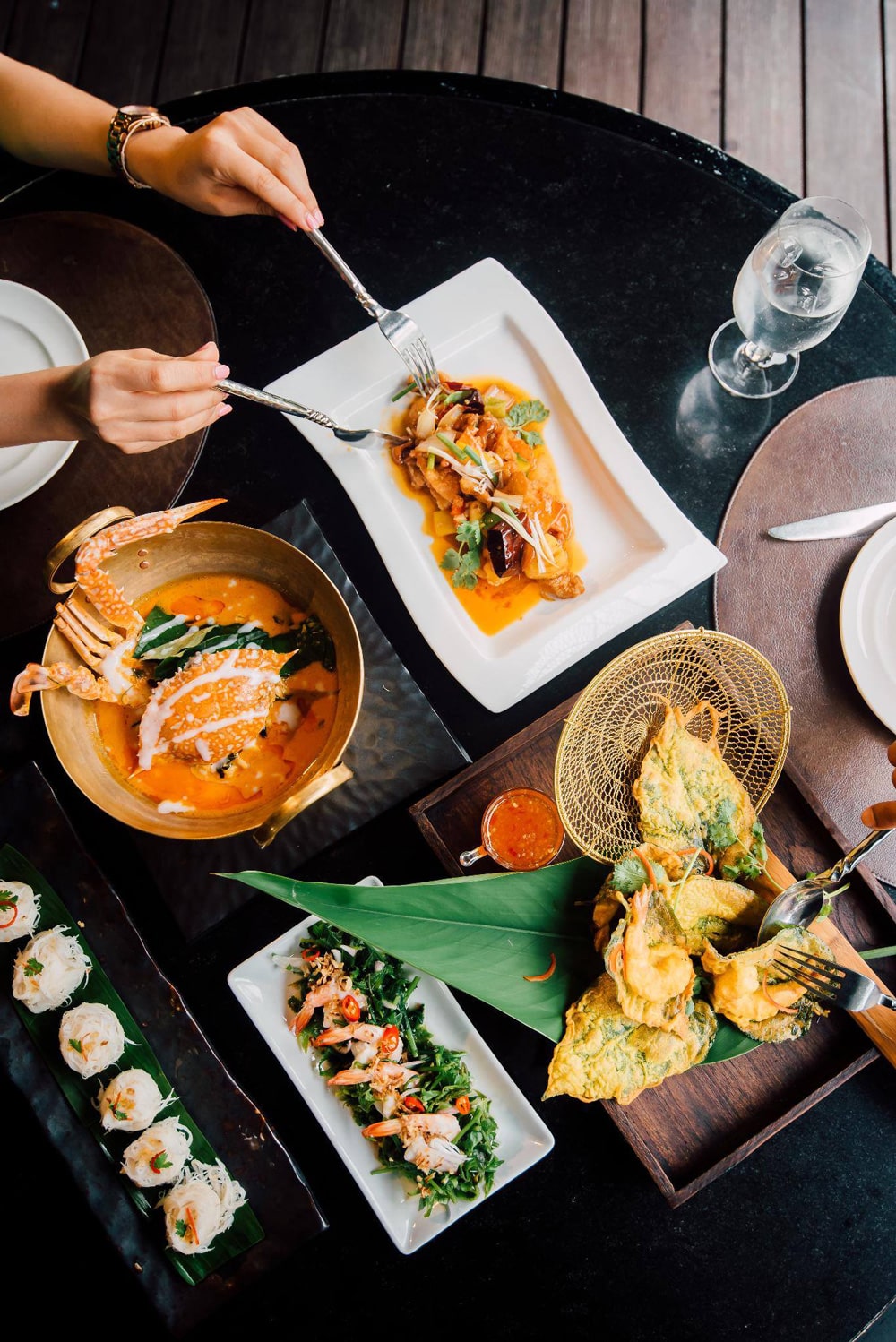 Feast away on tasty Thai cuisine at La Sala, the on-site restaurant. It's recognized by the Michelin Guide! Photo from Anantara Mai Khao Villa via Facebook.
Sign up for island-hopping excursions to go with the family or, if you're keen on trying out something new, check out the in-resort Thai cooking schools. After all, what better way to end a trip than having learned how to make your favourite Thai dishes? Just a short bike away from the resort is the stunning Mai Khao Beach, bordered by the clear waters of the Andaman Sea. Come here to enjoy a fairly undisturbed beach, clean sand and plenty of wildlife – If you're lucky, you might just spot a nesting leatherback turtle.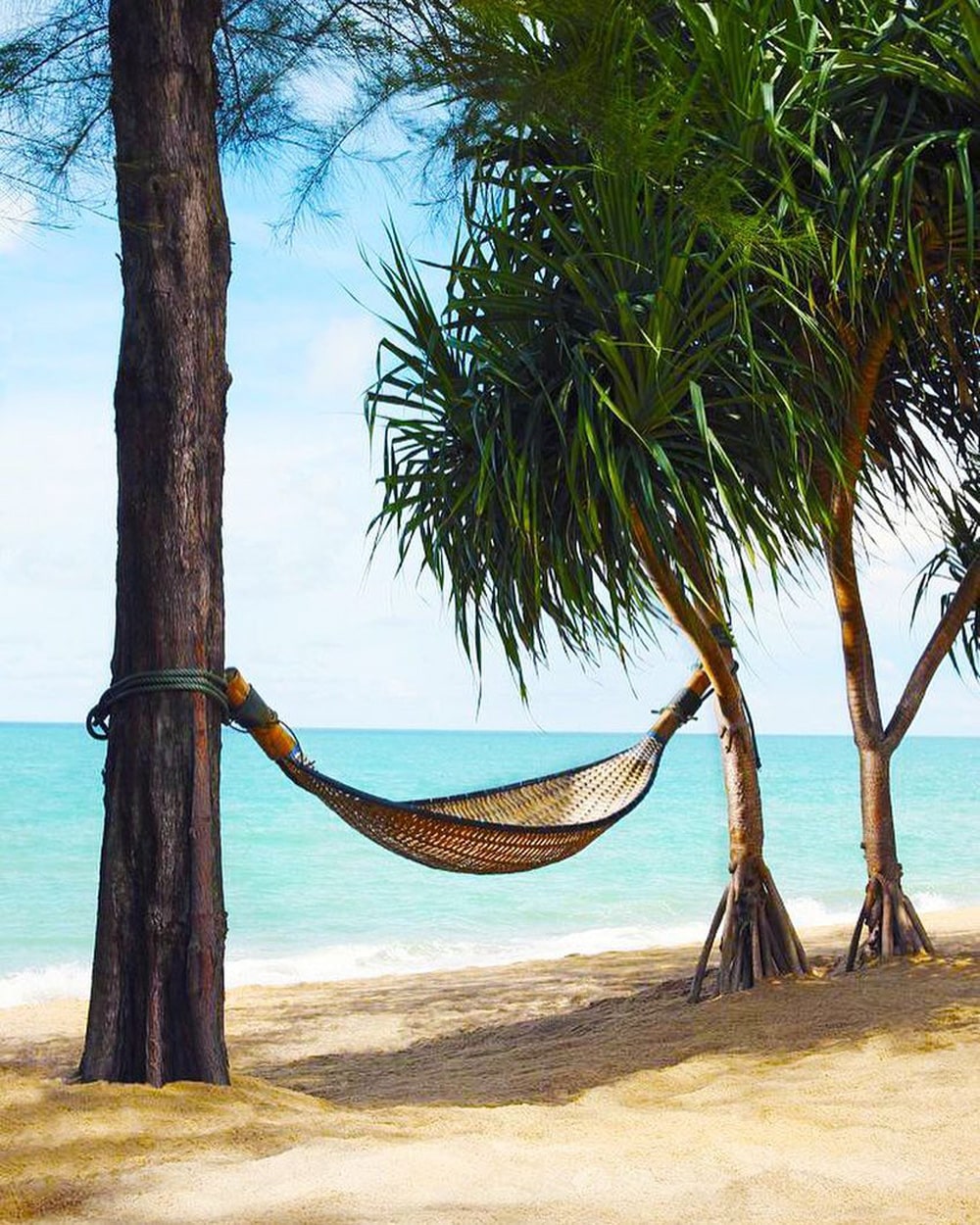 Cozy up with a book on a hammock while the rest enjoy their time out in the sun. Photo from @nustayhotels via Instagram.
The Phuket International Airport is just 15 minutes away from the resort, making it easy to travel back and forth with the family.
For Undisturbed Quality Time in a Luxurious Setting, Pick Khanh Hoa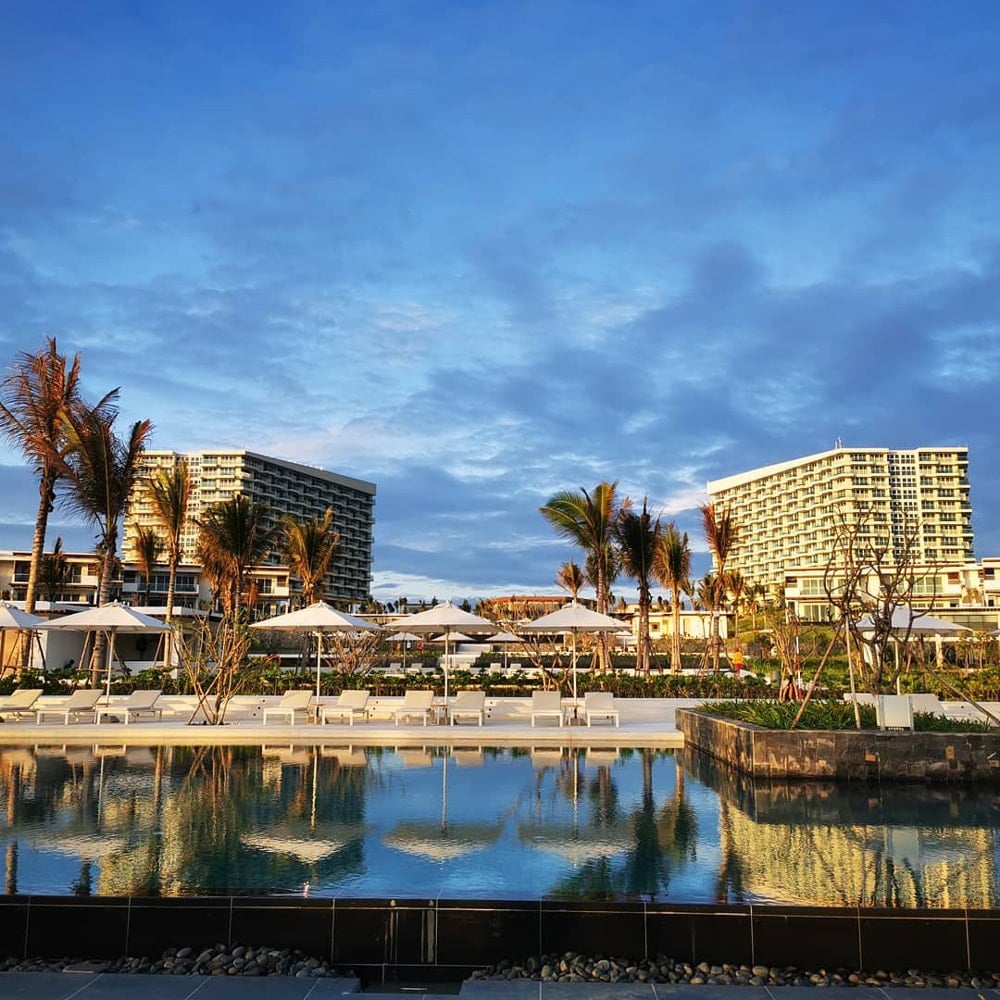 Blue skies and big pools make for beautiful days and lots of quality time with the family. Photo from @mrjustinbotha via Instagram.
Looking to spend more time on-site than outside? Look no further than the ALMA resort (#DQ30) in Khanh Hoa, Vietnam. This award-winning architectural masterpiece comes equipped with five-star facilities--you'll never have to worry about venturing far to cater to your needs.
The ALMA resort is located on Bai Dai Beach and boasts a variety of luxury-chain restaurants, bars, a lounge, golf course, cinema and even an amphitheatre. Built with sustainability in mind, it was built on top of a man-made hill with weather-proof materials, leaving guests with a breathtaking view of Nha Trang Bay.
Choose from an extensive range of bedroom apartments or bedroom villas to accommodate your family. The luxurious rooms are modernly designed with a partial kitchen, flat screen TV, desk, mini bar and spacious bedrooms, with big living areas that would easily fit everybody comfortably. The resort also has a supermarket if you ever feel like whipping up meals together.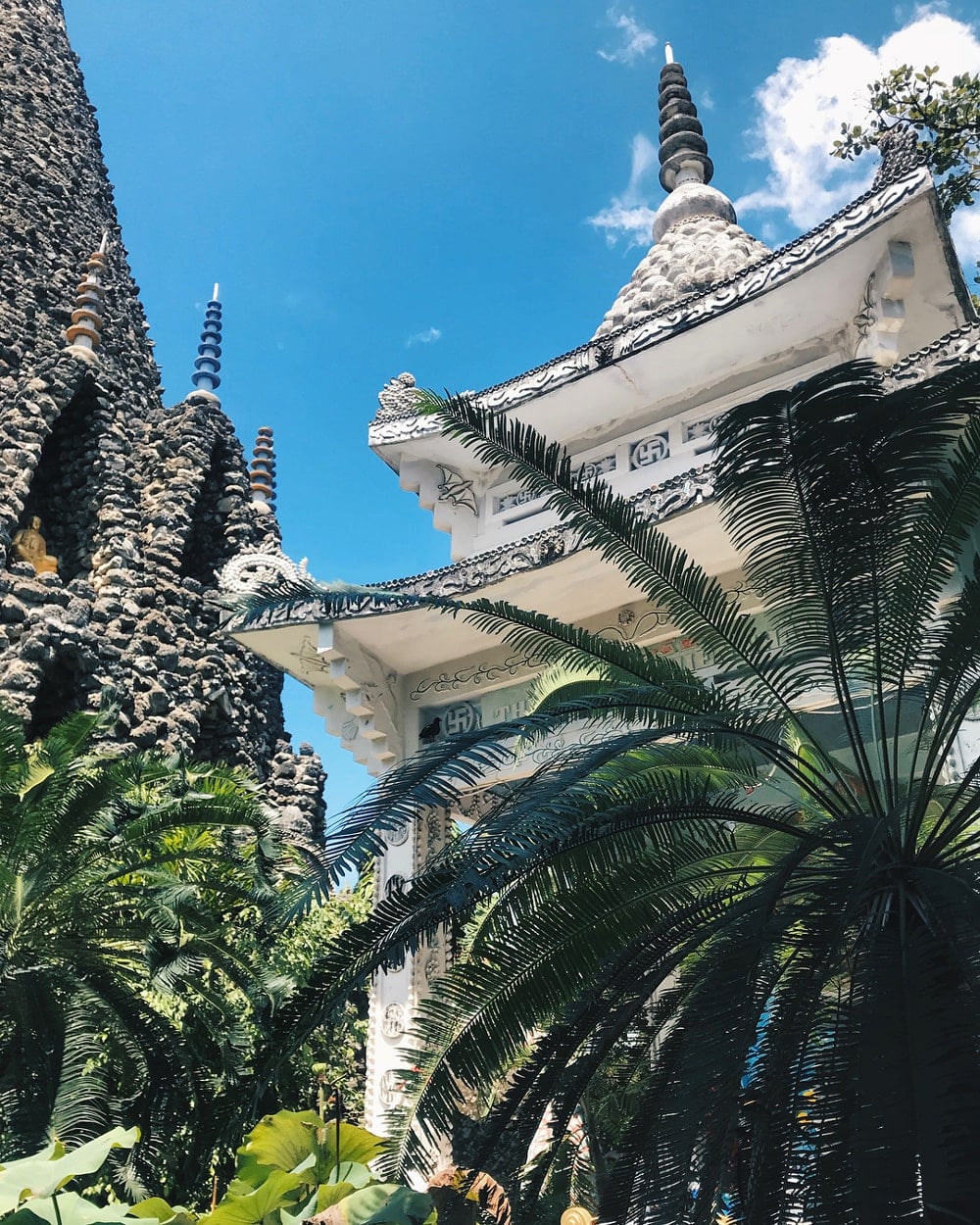 Tu Van Pagoda was built out of corals and shells washed up from the sea; a fascinating historic site worth visiting that's just nearby. Photo from @vikakorableva via Instagram.
Spend mornings by the beach and afternoons at the water park for an entire day of activities. Art-enthusiasts in the family would also be happy to note that there are many cultural attractions near the resort, such as Cam Ranh Museum, Khanh Hoa Museum and Tu Van Pagoda.
Most convenient of all is how the Cam Ranh International Airport is located just 8 kilometers away from the resort, which means that you won't have to rush to catch that flight home when the time comes.
For Family Fun, Pick Koh Samui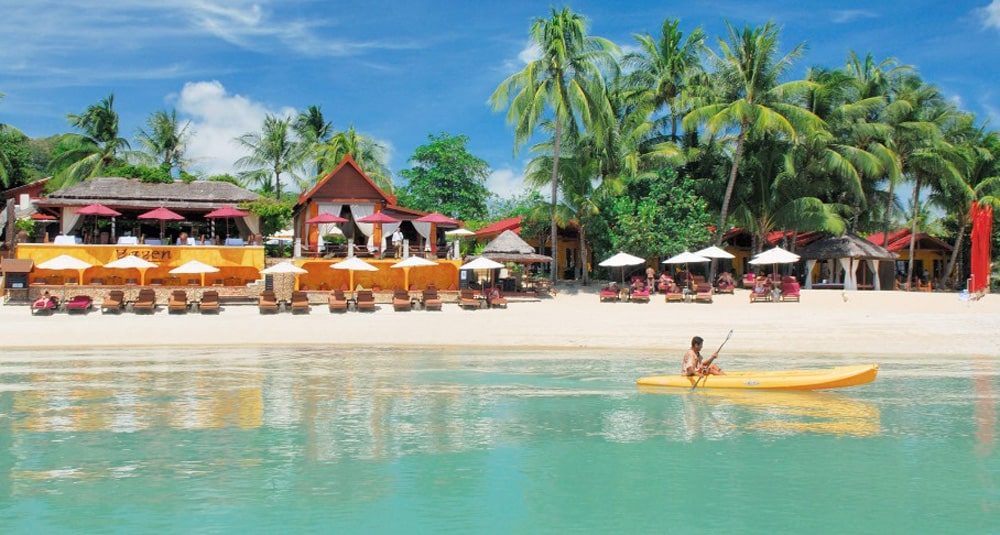 Enjoy beach activities with the family at the Bo Phut Beach. Photo from Karma Apsara via Facebook.
Looking for both family fun and relaxation? Enjoy the full frills by staying at the breathtaking Karma Apsara (#DL57) in Koh Samui.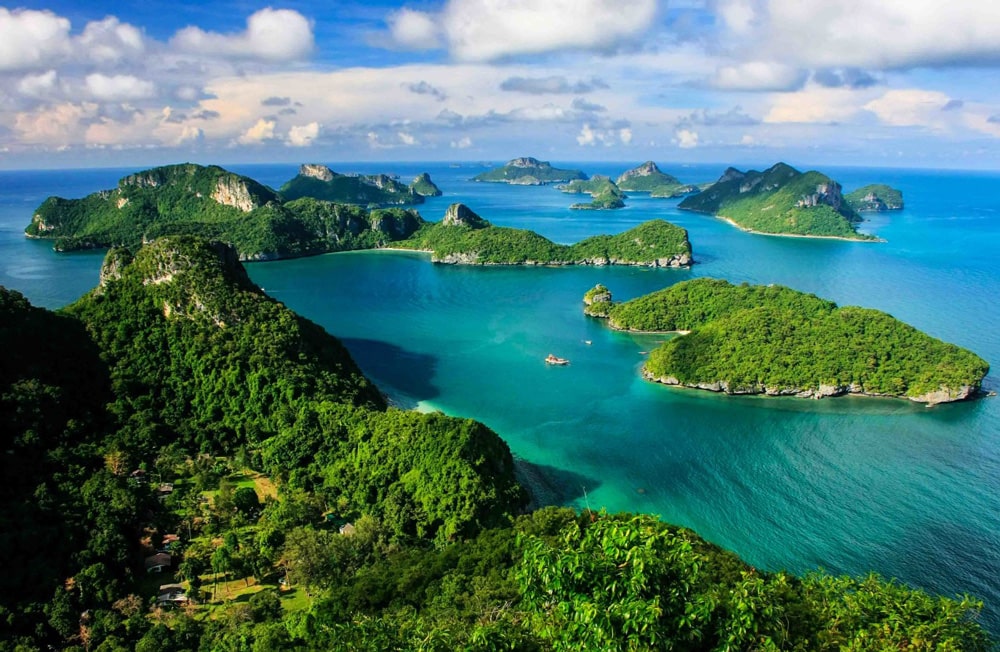 Island-hop your way from beach to beach in Koh Samui. Photo from Karma Apsara via Facebook.
This resort is an ideal choice for nature-loving families that are also looking for a luxurious setting. Here, natural beauty is always the main focus. Check out the stunning beachfront getaway connected to the resort or walk through lush gardens for endless views of greenery. There are also family-friendly ATV adventures to consider if you're looking to speed through the jungles of Koh Samui for a thrilling adventure.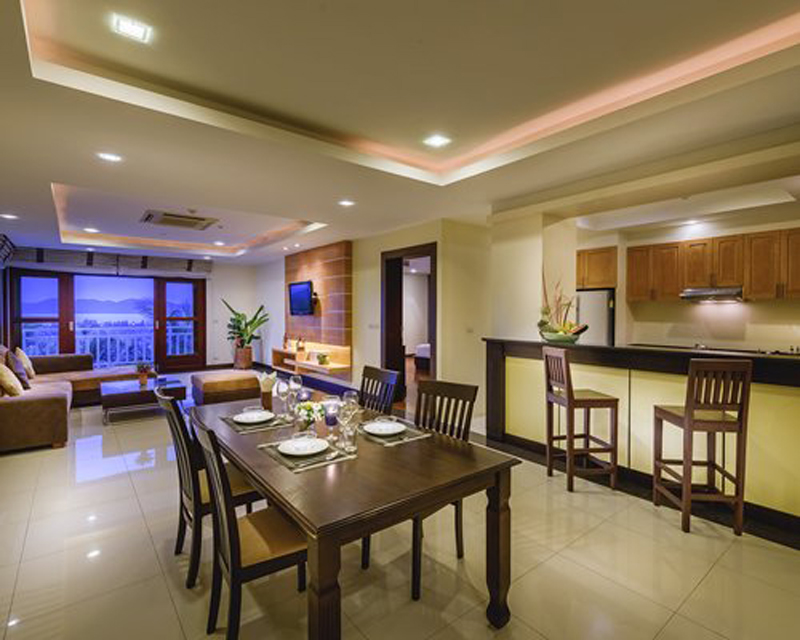 Enjoy a spacious residence at Karma Apsara with spectacular views of the surrounding. Photo from RCI.
After a fun day out, return to spacious residences overlooking either a garden or ocean view. All accommodations come equipped with a microwave, refrigerator, in-room safe, mini-bar and workstation. Rooms come with the usual amenities such as daily cleaning services, concierge services, and Internet as well as cable television access.
The resort houses a semi al fresco restaurant which offers street-food inspired Thai cuisine. If it's R&R time that you're looking for, don't leave without a visit to the spa. You won't regret booking a Thai massage to loosen up all unwanted tension in your body.