Isaac Raymonds (42) and Chelsea Abbott (38) are a married couple from Gold Coast, Australia. They are proud owners of a photography studio and love visiting new countries with colourful histories and architecture. They share with us their experience travelling around the Mediterranean island of Malta; uncovering the best places to eat, visit, and stay.
Malta at a Glance
The island country in Southern Europe sits between Sicily and the North African coast. This unique geographical location makes Malta known for historic sites left behind by its Roman, Moors, French and British rulers.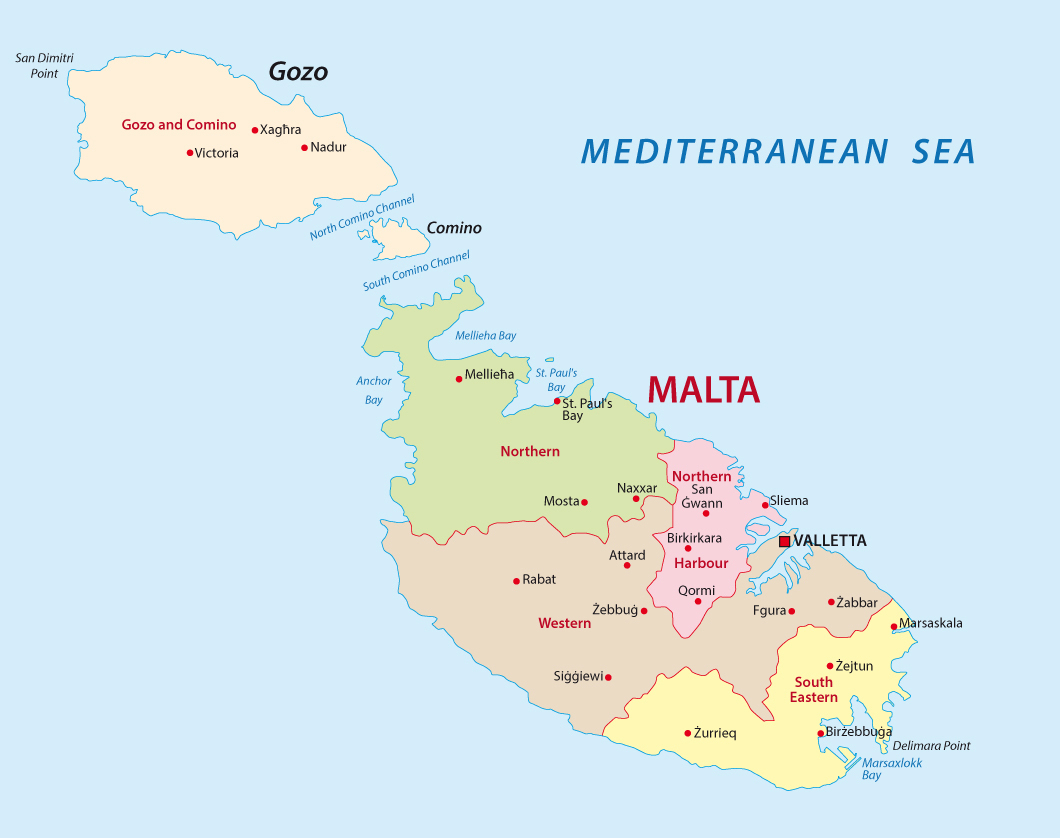 Charming, rustic and historically significant, Malta is the largest of three major islands that form the Maltese archipelago. Photo from Shutterstock.
As the countryside is dotted with medieval towers, rustic chapels and the oldest known human structures in the world, the Islands have rightly been described as an open-air museum. It's the perfect spot for history buffs looking to explore 7,000 years of history in a single vacation.
Top Eating Spots
Guze Bistro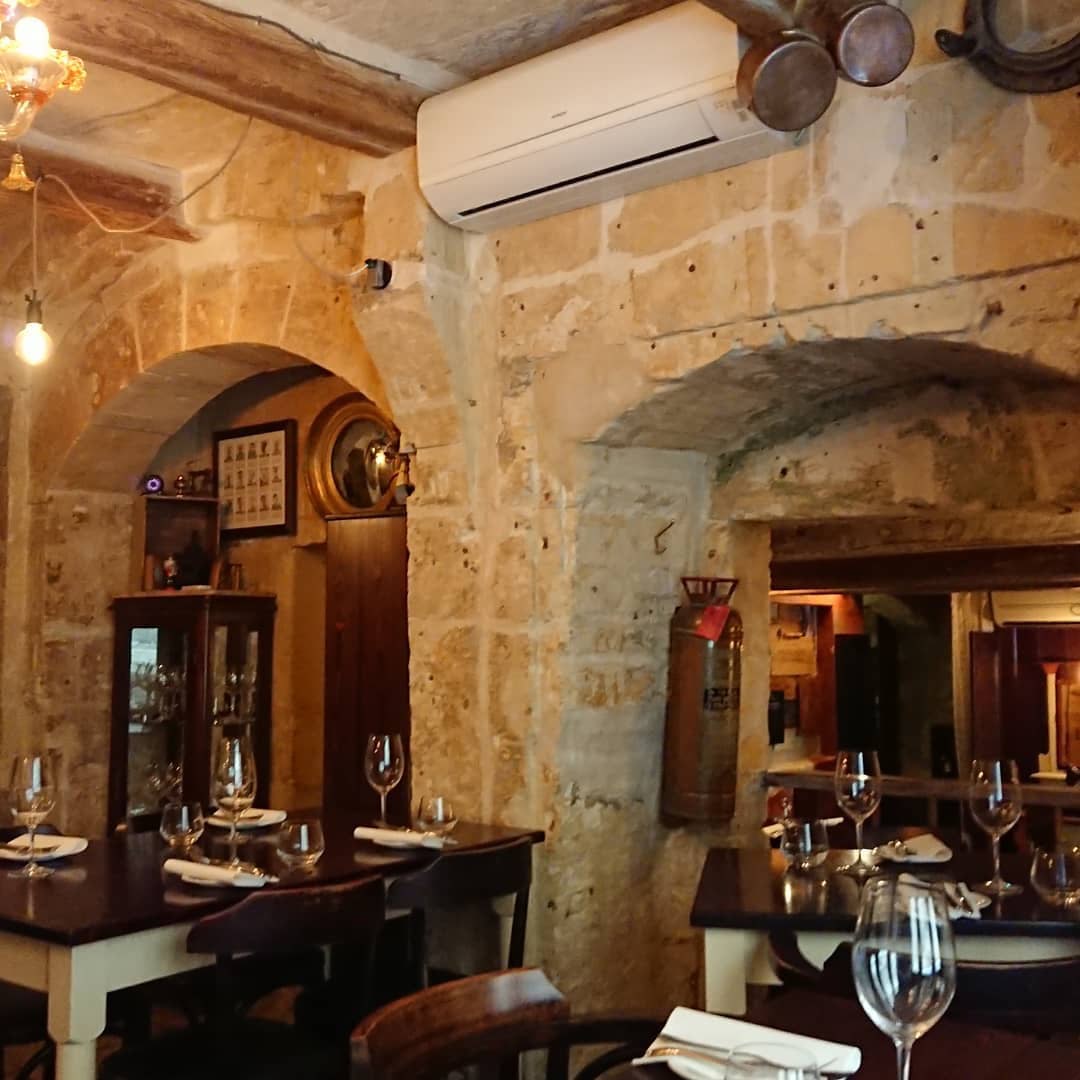 Enjoy fresh Mediterranean food in the historic city of Valletta. Photo from @ipavely via Instagram.
Just 3 minutes from St John's Co-Cathedral, located in a 16th century building, is Guze Bistro, one of the top restaurants in Valletta.
The bistro's fresh Mediterranean menu wins over locals and tourists alike, with seasonal produce paired with main classics such as tender local pork belly with butternut squash, and butter roasted Mediterranean red prawns. We loved how cosy the cellar restaurant was, with two rustic, romantic dining rooms and attentive service.
Rubino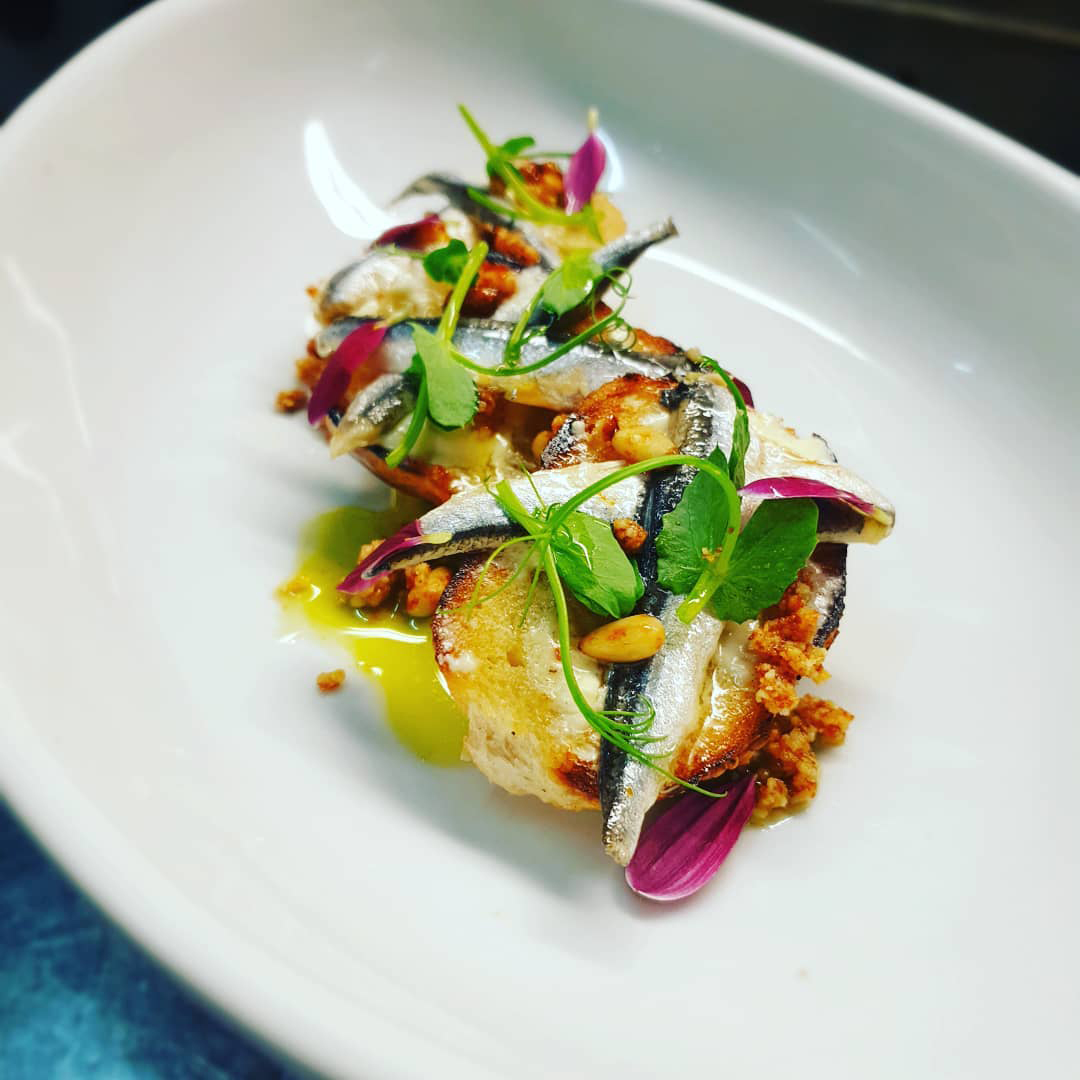 Treat your loved one to a delicious meal at Rubino, housed in a historical and traditional Maltese home. Photo from @deotabone via Instagram.
Step into this casual Italian trattoria and enjoy Maltese fare, seafood specials and homemade pasta. Set in a traditional Maltese house, Rubino may not come with a printed menu, but regulars always seem to know what to order.
It's an ideal spot for dinner after watching a show at the Manoel Theatre, which is just 5 minutes away. We picked this restaurant to get away from the busy streets of St Julian's, and it proved to be a wonderful decision!
Rampila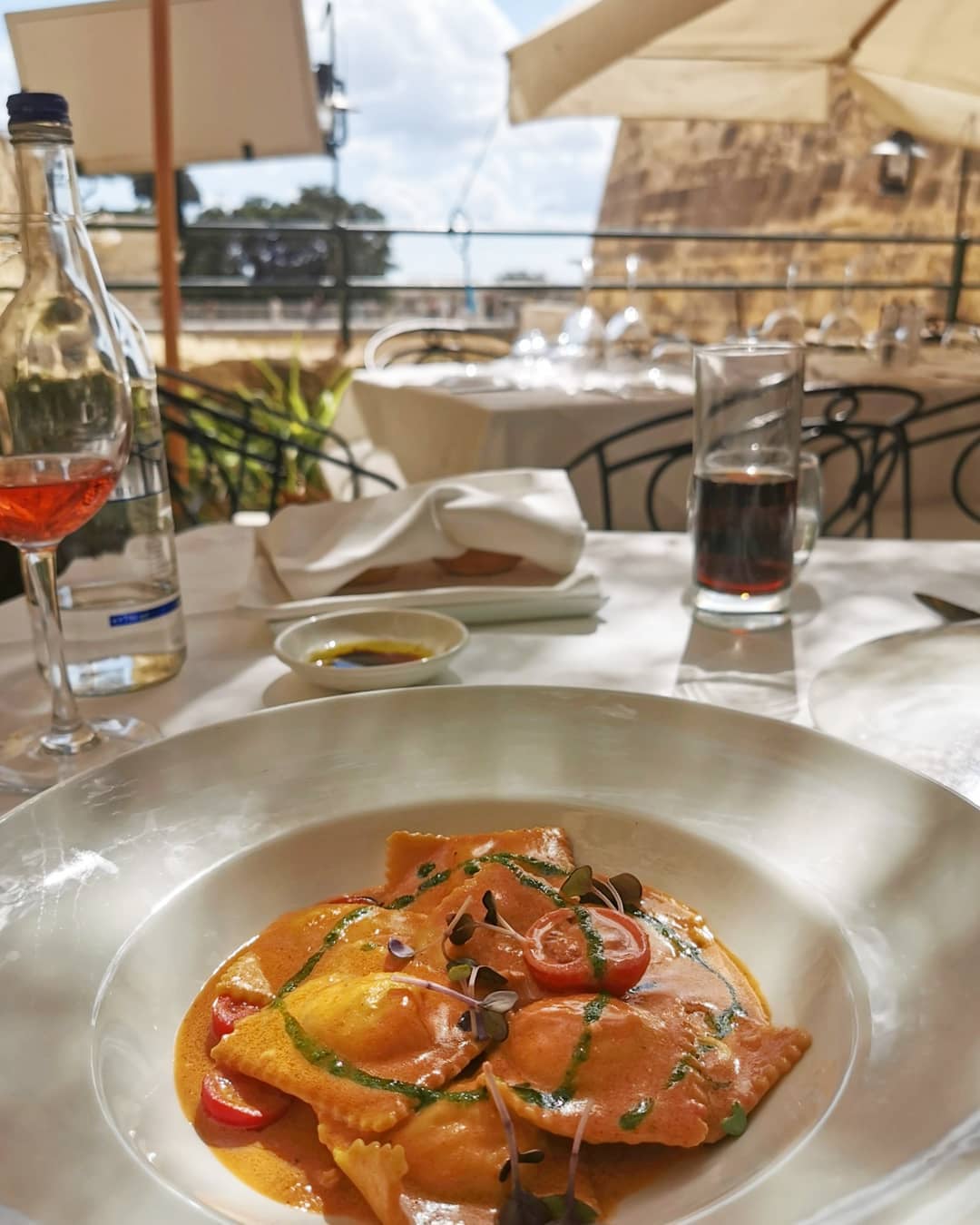 Enjoy familiar tastes of Maltese cuisines with a twist at Rampila. Photo from @lymmichele via Instagram.
Yes, it seems like the best restaurants in Malta are always hidden in the most historical buildings. Rampila is no different.
Located near the City Gate, Rampila offers an interior tunnel restaurant as well as a lovely outdoor terrace; choose the latter to enjoy the remarkable atmosphere as you overlook the entrance to Valletta. The menu at Rampila is a mix of local Maltese cuisines and other Mediterranean dishes, all served with a creative twist.
Cultural Sites You Must Visit
St Paul's Catacombs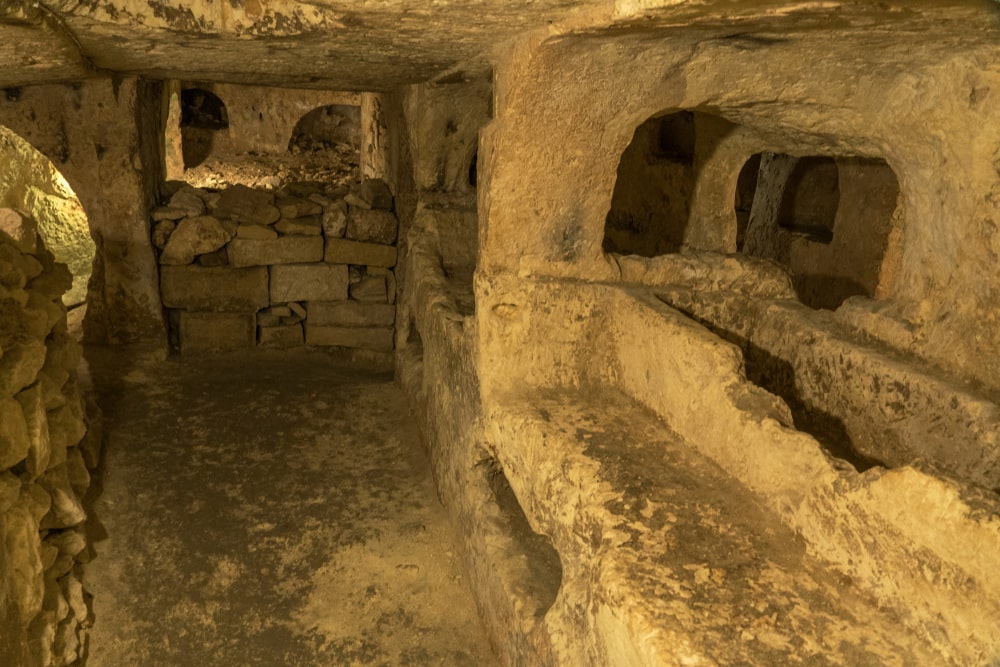 Walk through labyrinths and uncover secrets in this archaeological treasure of the Catacombs. Photo from Shutterstock.
The dark, meandering underground tunnels of the St Paul's catacombs are one of the most intriguing places to visit in Malta. These tunnels represent the oldest and largest evidence of Christianity on the Maltese islands, and is regarded as an archaeological treasure.
It was an incredible opportunity, being able to visit a place that was used in the 4th Century. The recent redevelopment features interesting interpretive panels and a good display of the artifacts. The catacombs are fun to visit, as each one is slightly different, and there are informational booths throughout the grounds. Tickets start from €2.50.
St John's Co-Cathedral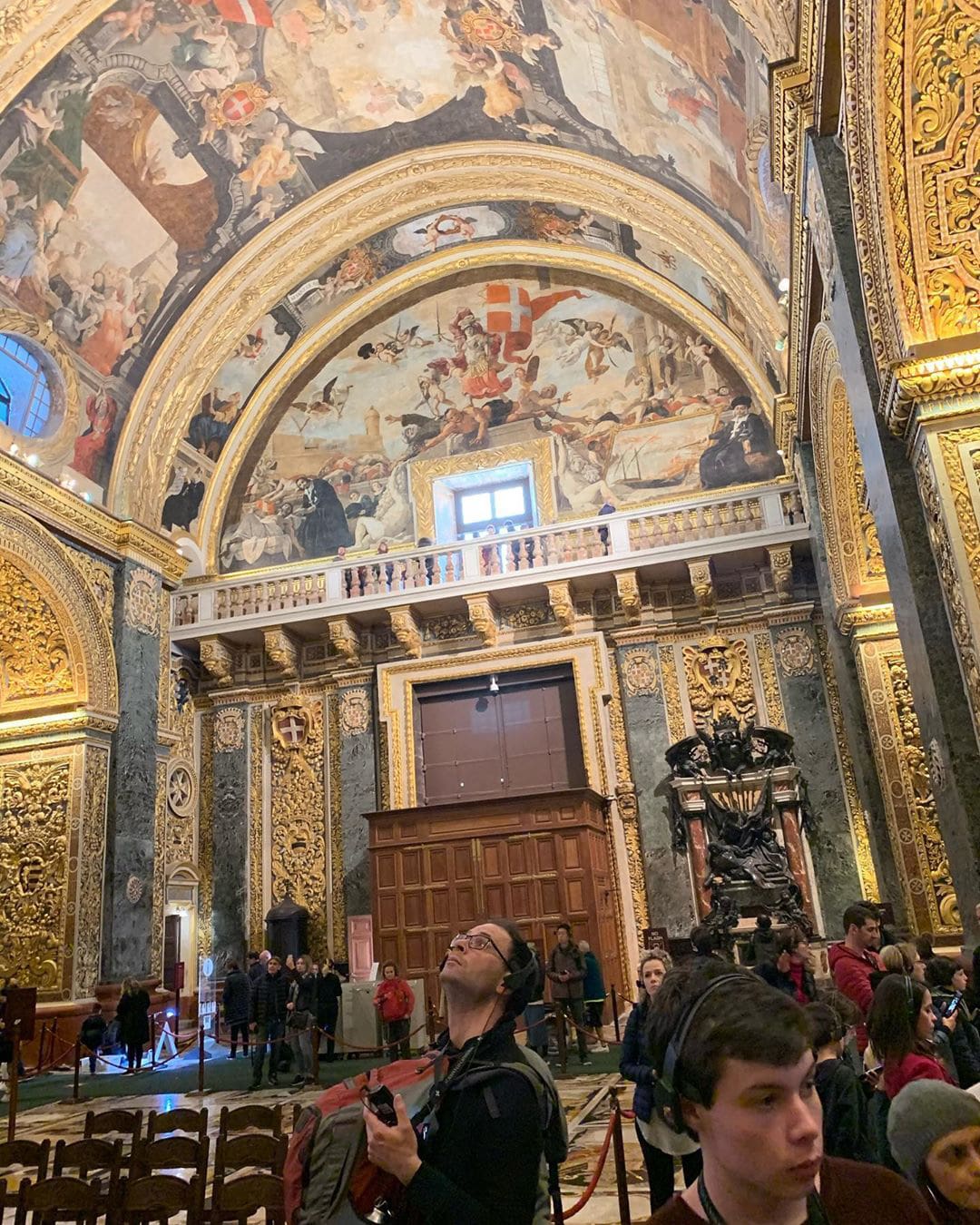 Enjoy familiar tastes of Maltese cuisines with a twist at Rampila. Photo from @wischlist via Instagram.
For those seeking history, arts and culture all in one visit, make a stop at St John's Co-Cathedral in Valletta. The Co-Cathedral boasts rich Baroque art and relix, ornate marble floors znc carved stone walls. It is also home to one of the most internationally-recognised works by Caravaggio, known as 'The Beheading of St John the Baptist'.
Tip: We found it breathtaking to just sit on one of the benches and admire the wondrous art that decorates the church.
Vittoriosa Waterfront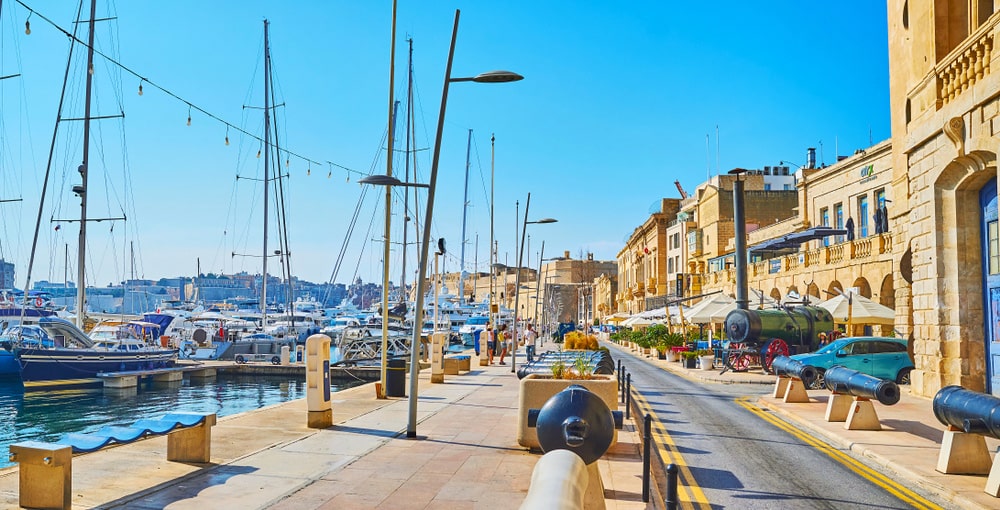 Talk a walk down the waterfront and stop by for a relaxing meal. Photo from Shutterstock.
Meaning "Victorious", Vittoriosa Waterfront is home to the former Palace of the General of the Galleys and the Order of St John's treasury. We dropped by the Maritime Museum, which was one the British Naval Bakery, to learn more about this historical area. Be sure to also visit the Casinò di Venezia which is situated in the building of the former British Admiralty.
Once a primary naval base, the Vittoriosa Waterfront is now home to an array of fine restaurants, and provides an impressive setting for a relaxed lunch or evening meal.
Ta' Ħaġrat Temples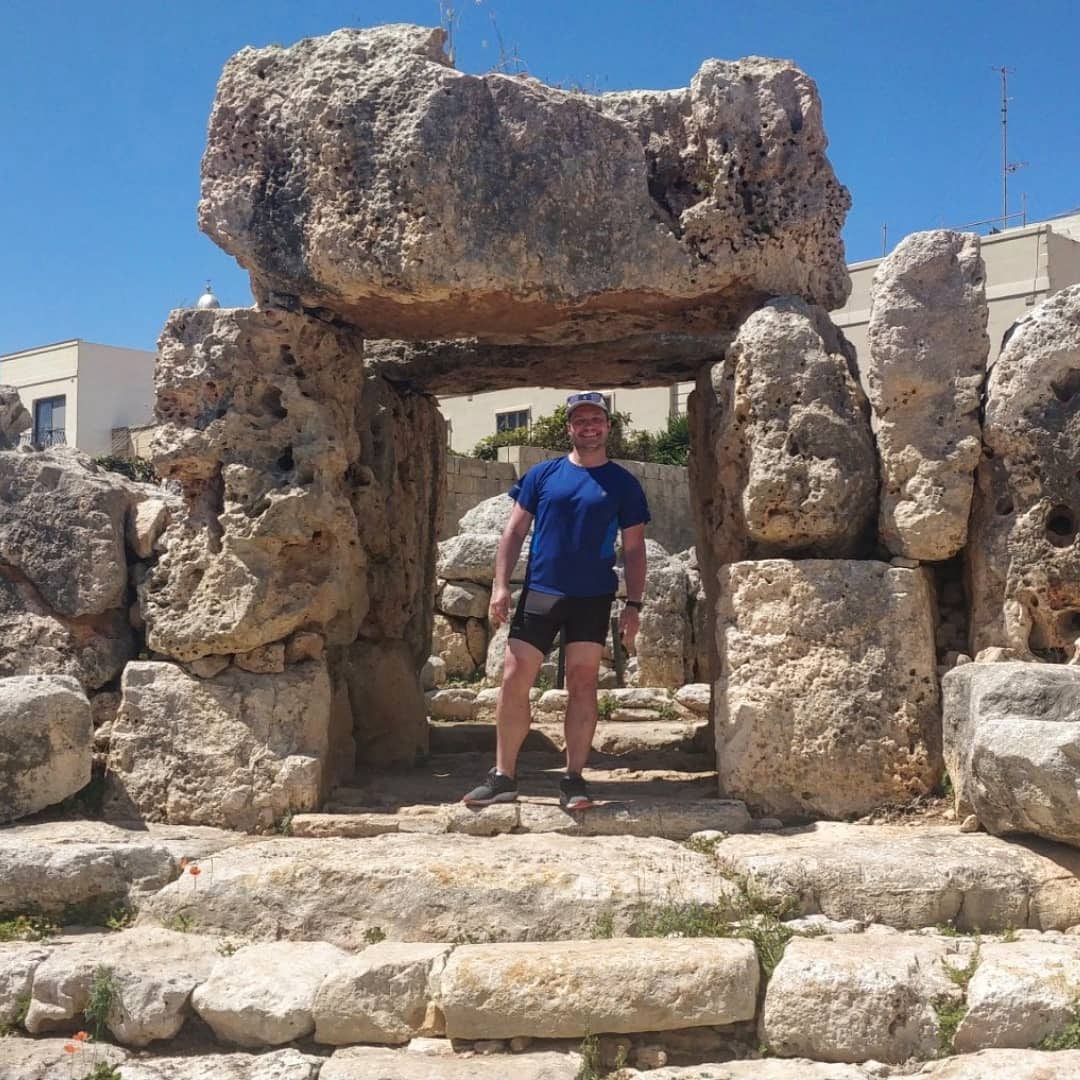 The doorway and facade of the Temples are particularly impressive. Photo from @louis.largo via Instagram.
The Ta' Ħaġrat Temples in Mgarr, Malta is recognised as a UNESCO World Heritage Site, and is one of the most ancient religious sites on Earth. The site was excavated in 1926, where archaeologists found a number of pottery and ceramic items that led to the belief that a prehistoric village older than the temples stood on the same site. These remains are over 5,600 years old!
Note: The Ta' Ħaġrat Temples is only open for visits on Tuesdays, Thursdays and Saturdays.
Where to Stay
Sunny Coast Resort Club #1201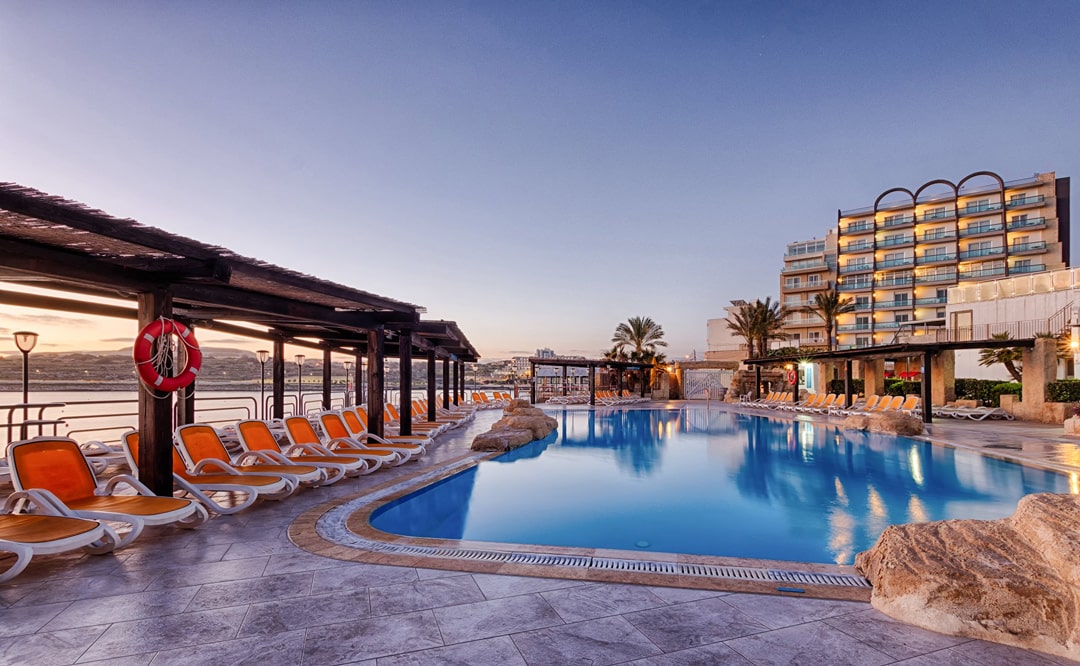 Photo from Sunny Coast Resort Club via Facebook.
Sunny Coast Resort Club (#1201) has something for every guest, with all the fun and sun the Mediterranean has to offer.
Overlooking Qawra Bay, there is a wide variety of water sports available here, while across from the resort at its Leisure Centre, you'll find the outdoor swimming pool, children's pool, three outdoor Jacuzzis and a heated indoor pool. Accommodation options include spacious studio, one and two-bedroom apartments sleeping 2-6, with full or partial kitchen facilities.
Fort St. Elmo and Malta Experience are cultural highlights, and some of the area's activities can be experienced at Grand Harbour and Sliema Ferry. Travelling with kids? Consider Malta National Aquarium and Birdpark Malta.
Club Riza (#1215)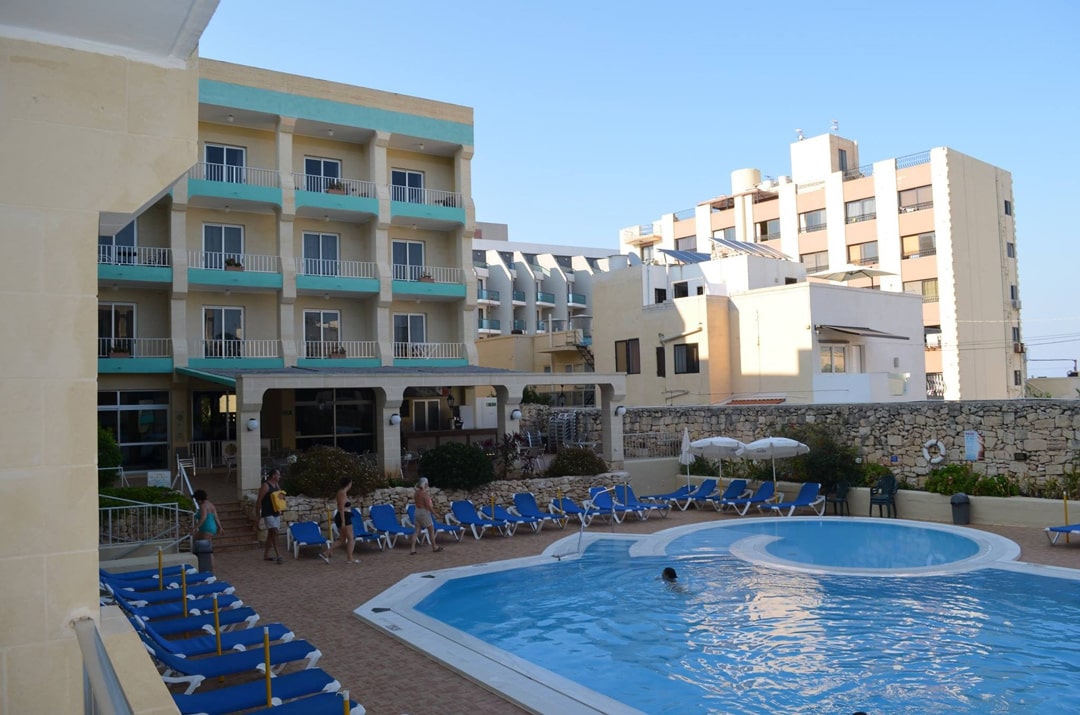 Photo from Club Riza via Facebook.
Take in the salty sea breeze at Club Riza (#1215) in the city of Qawra, close to the sparkling blue Mediterranean Sea.
The well-appointed rooms, efficient staff, and the relaxed atmosphere make this resort a great place for couples and families alike. There are lovely touches abound, like an indoor pool that looks like an ancient Roman bath and a pretty sundeck near the pool and children's pool.
Enjoy other on-site facilities which include Jacuzzis, a sauna and spa facilities, fitness room, snooker room, bar, restaurants and a launderette. Small rocky beaches and the picturesque harbour of St. Paul's Bay are within walking distance.
CPort Azzurro Resort Club #4409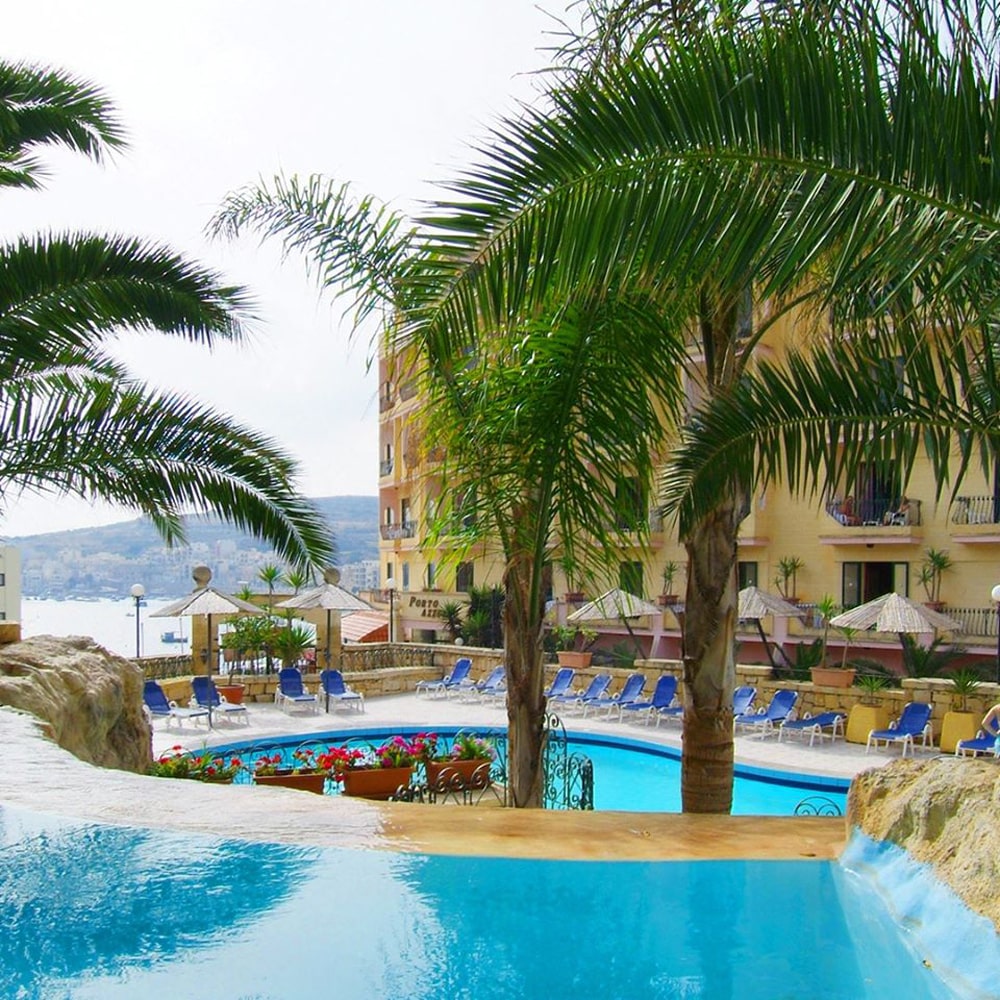 Photo from Port Azzurro Resort Club via Facebook.
Port Azzurro Resort Club (#4409) overlooks Xemxija Bay, offering you a relaxing Maltese holiday with all the amenities for a perfect trip with the family. The spacious studio units, one- and two-bedroom apartments all come with full or partial kitchen facilities, and a balcony or terrace to enjoy the beautiful vistas. Guests can enjoy sea, countryside, or outdoor pool views from the privacy of their room.
Enjoy relaxing on a lounger by the indoor swimming pool or on the sundeck by the outdoor pools, with a refreshing drink from the pool bar. There is a well-equipped gym, a massage parlour and a shop on site.