Known for its picture-perfect winters, and equally photogenic summers, Finland is a must-visit for travellers in search of a taste of Europe.
The country is home to vibrant forests, tranquil lakes, sprawling ski slopes and lively, welcoming cities – with such a wildly diverse landscape, you can be sure there's adventure that calls to you, whatever experience you are looking for.
Getting Around
Finland has a well-developed public transport network, with an extensive bus network, trains, and even boats.
Here, we break down the details of each transport option – the traditional ones, and some unique to Finland.
Transportation
Driving
Finland has a well-developed road network, with few highways. Petrol stations are readily available, although petrol can be expensive at an average of 1.51 euros per litre.
Traveller tips:
Drive on the right side of the road, similar to the US.
Watch the speed limits – 50km/h in urban areas, 80km/h on most main roads and 100km/h to 120km/h on expressways. Speed cameras are also common on Finnish roads.
The local authorities may lower the speed limits during winter for safety reasons.
Between the colder months (September to April), check road conditions online for snow and ice hazards.
Many petrol stations are self-service with payment terminals that take cash and chip- and PIN-enabled credit cards.
Bus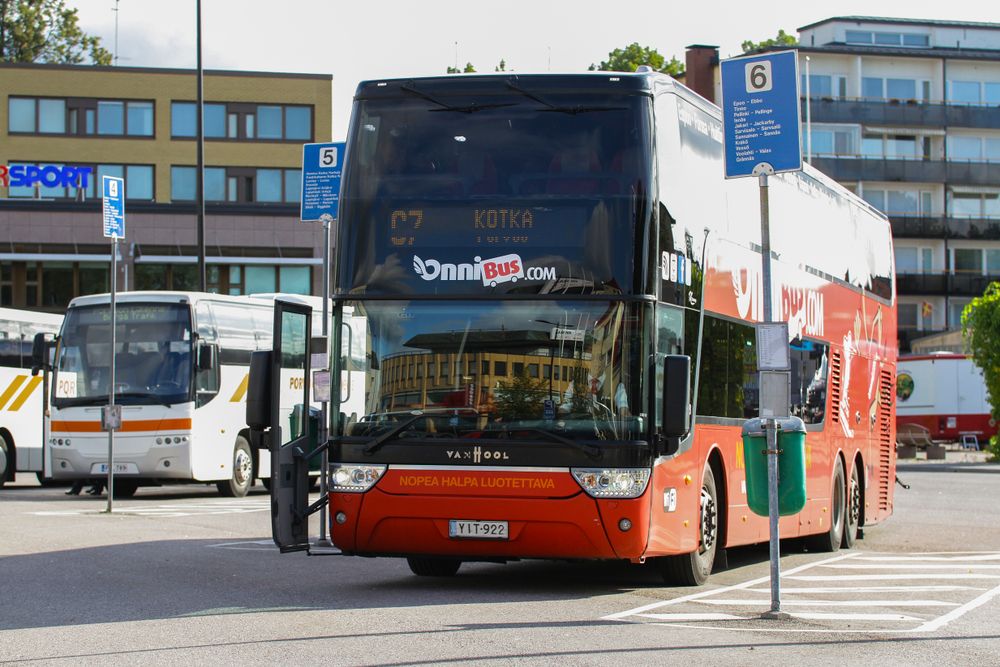 With the speed limits on the roads, taking the coach and driving on your own may not make a very large difference in time for travellers. Photo from Shutterstock.
The bus is considered the main form of long-distance transport, with a network that boasts better nationwide coverage than the train system. Finnish intercity buses are punctual and have two types: The regular and express. The express is, of course, pricier.
Look for the bus terminals with local timetables for bus arrivals (saapuvat) and departures (lähtevät). Tickets can be purchased on the bus operator's website www.matkahuolto.fi or from the driver.
If you are coming from Helsinki, consider the Onnibus budget intercity double-decker buses as well. While all Onnibus vehicles offer WiFi and accept credit cards for payment, only the more premium OnniBusFlex offers cash payment options for spontaneous ticket purchase.
Traveller tips:
Choosing the bus allows you to sit back and enjoy the scenery – a good option for visitors after a long flight.
Purchasing your bus tickets online offers you better deals. Longer journeys and group bookings may enjoy better rates.
Visitors with special mobility needs may want to contact the bus operators to inquire. Not all buses offer wheelchair access.
Train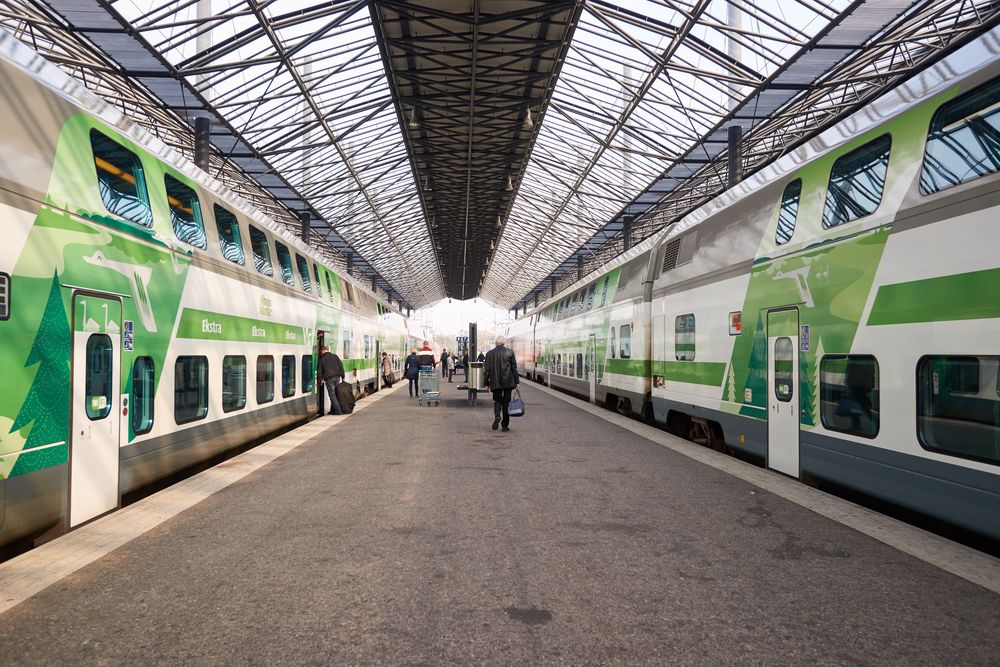 Airport transfers are convenient for Helsinki Airport, with its own dedicated train station. Photo from Shutterstock.
Consider trains if you are looking for an Orient-Express travel experience. Finland's trains are state-run, and fall into four main categories:
The high-speed Pendolino (the most expensive)
Intercity (IC)
Express
Regional trains (H on the timetables)
Within Helsinki, train transport is also a convenient way of getting around, especially for airport transfer. The train operator website has a detailed guide here.
On long-distance routes, there are also sleeping compartments and restaurant cars that serve hot meals. We recommend this for a leisurely sightseeing experience on your way to your destination.
Traveller tips:
Like buses, advance online bookings offer better rates. Most stations also have ticketing machines.
Children between 6 to 17 years old pay half-fare, while those under six travel free with no seat. There are also discounts for seniors and larger groups – ideal for family holidays.
Passes are a good option if you are on an extended visit to Finland. Eurail (for non-European travellers) and Interrail (for travellers who have been in Europe for more than 6 months) offer passes.
Experience Finland: Adventure Your Way
For the Family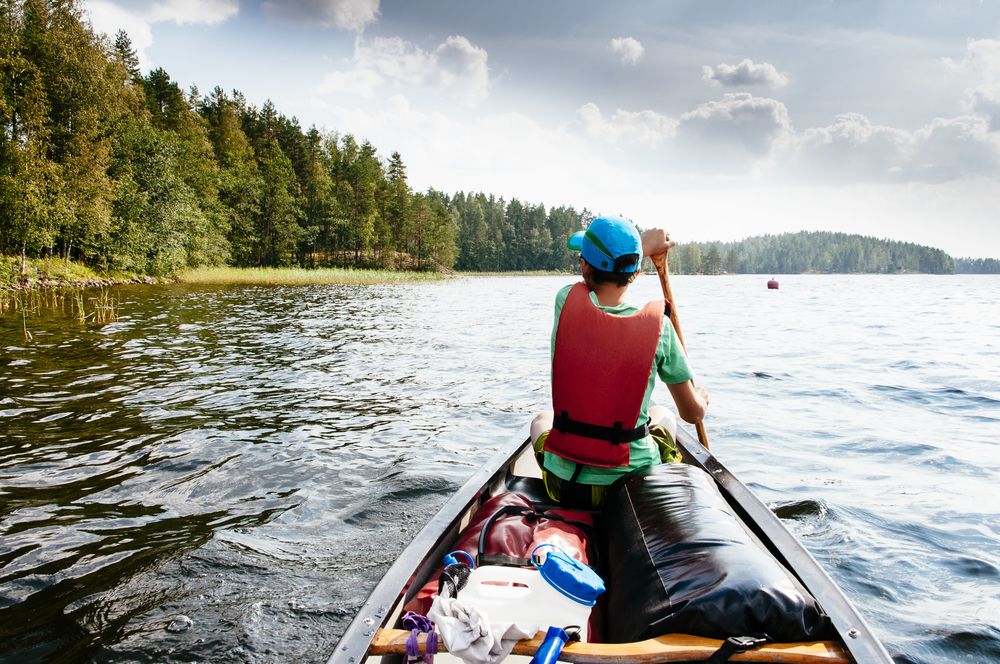 Lake Saimaa is Finland's largest lake and the fourth largest in Europe, and is the only place the Saimaa Ringed Seal can be found. Photo from Shutterstock.
Highlights:
Fruit-picking
Spotting ring seals
Atreenalin Adventure Park
The Angry Birds Activity Park
Travellers with young children, or just young hearts, will enjoy the idyll of Finland's largest lake, Lake Saimaa, where easy activities like canoeing, kayaking and animal spotting are the chief attractions – all against the soothing backdrop of clear blue skies and calm glittering waters.
A short coach ride from Lappeenranta Airport, the Holiday Club Saimaa (#C642) is an ideal choice for your 'activity headquarters'. With one, two and three-bedroom apartments, family and friends will have plenty of space of their own after a day of taking in the sights and sun.
Those with young children will not want to miss the Angry Birds Activity Park a short walk from the hotel, a two-storey amusement centre with popular cartoon characters. Constructed with play areas to cater to both toddlers and young children, it promises plenty of indoor fun to keep the little ones occupied for a full day. Adults will not have to worry about boredom, with the adjoining Shopping Centre Capri for retail therapy.
Outside in the sun, there are just as many group activities for families and friends travelling together. Those looking for some bonding time can sign up for the Atreenalin Adventure Park, which offers five different adventure courses catering to various levels of fitness and abilities.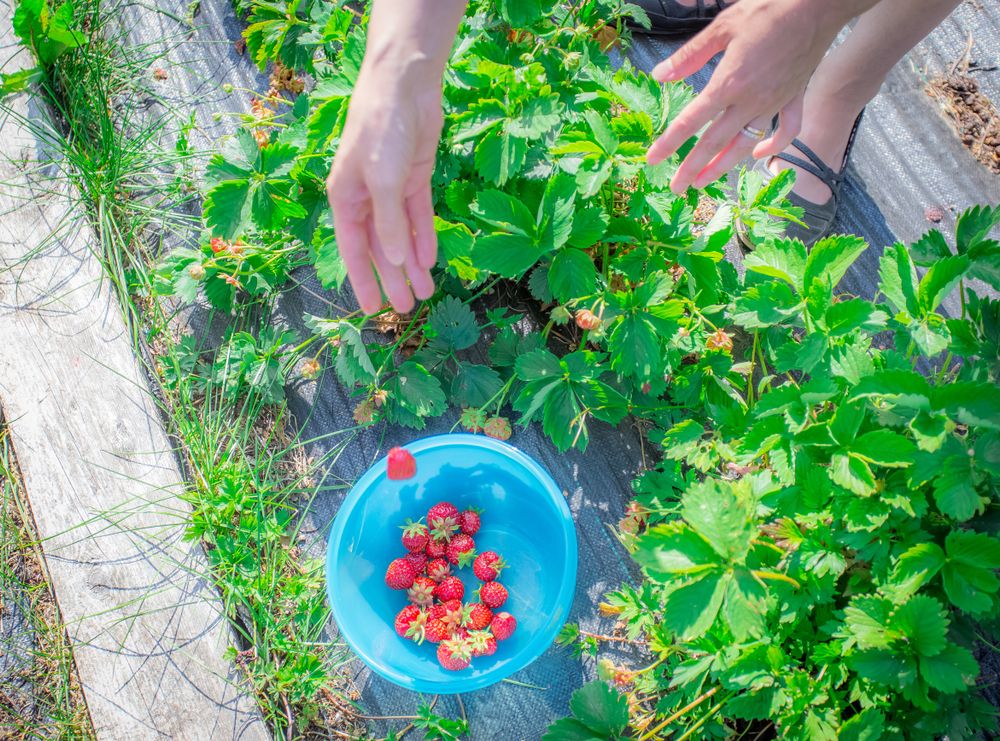 In the summer, wild berries flourish in forests and fields, a feast of all-natural goodness for the taking. Photo from Shutterstock.
Berry-picking in Finland is a popular summer pastime, with berries and fruits growing in plenty. The Finnish have a 'every man's right' rule, which allows people to pick wild berries, mushrooms and flowers on public land.
For a more controlled picking experience, there are guided tours where English-speaking guides take small groups on a trek through forests.
If the party is up for longer car rides, consider taking the two-hour drive to Savonlinna, where a medieval castle and lake tours await. If you are fortunate, you may even sight the extremely rare Saimaa Ringed Seal sunning on the rocks (best in May and June).
For the Nature Lovers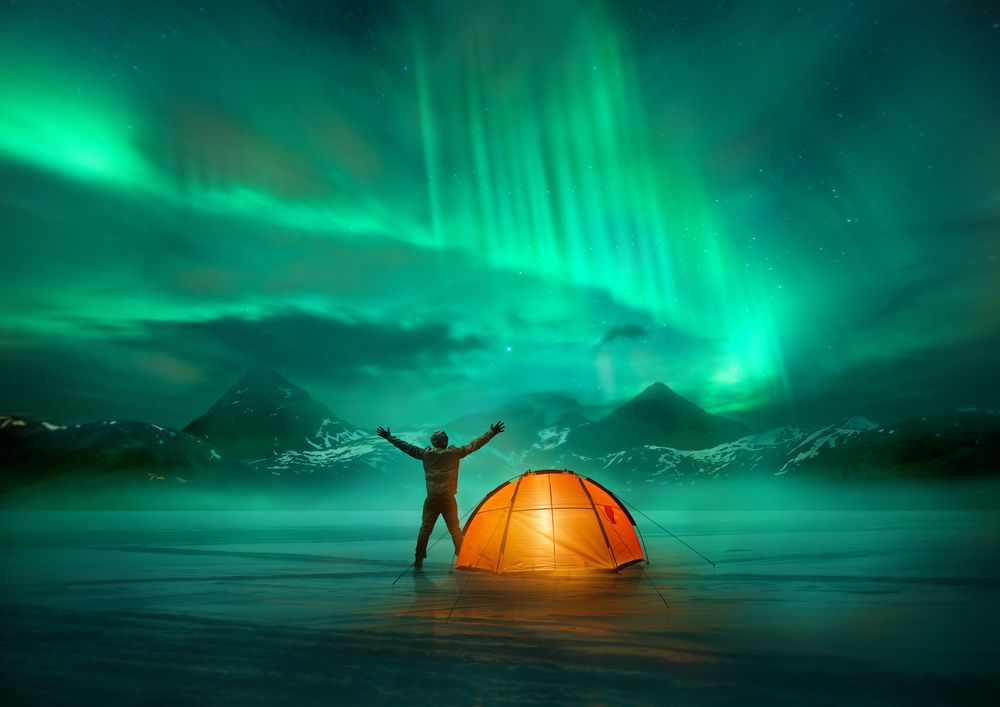 The Northern Lights are one of the most famous sights in Finland, and is best seen between September to October, and February to March. Photo from Shutterstock.
Highlights:
Catching the renowned Northern Lights (Aurora Borealis)
Nature treks
Reindeer sleigh rides
Visiting Santa Claus Village
Finland's greatest charm lies in its wilderness, and Lapland, the northernmost region of Finland lets you enjoy the romance and beauty of the great outdoors in comfort and a little excitement. Just be sure to dress warmly for the almost zero temperatures.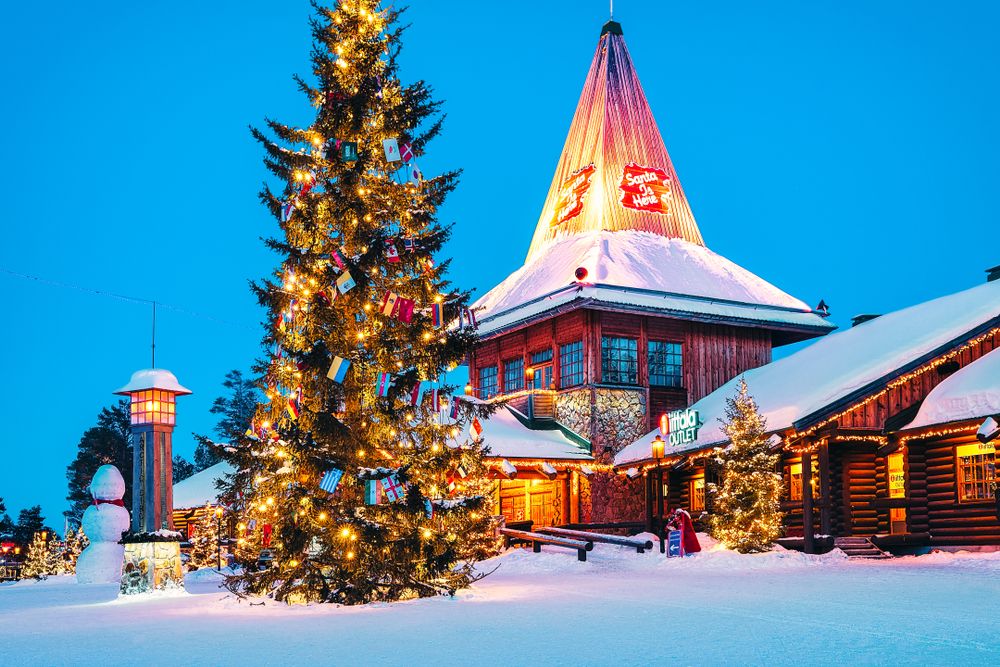 Open all year round, the Santa Claus village offers tours, reindeer rides, husky rides and more. Photo from Shutterstock.
Kick off your Finnish adventure with the Santa Claus Village of Rovaniemi, where Santa and his helpers are ready to receive visitors all year round. Relive the child-like wonder of Christmas no matter the season with a tour of Santa's Office, taste gingerbread cookies in Mrs Claus's kitchen, and peek in on the elves hard at work in their workshop.
Only available in winter and spring, reindeer sleigh rides are a delightful addition to the Lapland winter experience for adults and children alike. Photo from Shutterstock.
We highly recommend booking a Northern Lights tour for yourself if you are here between December and February. These tours include return transportation to hills or areas far away from the city lights to maximise your chances of seeing the wondrous natural sight.
Deepen your re-connection to the wild by heading via car or coach to Saariselkä, a charming Northern town perched in between Finland's largest national parks. The town's central location gives you the pick of these destinations, all under 2 hours by car.
While camping in the parks is allowed, you will be at the mercy of the elements. Campsites are also not serviced.
For your peace of mind, we suggest opting for a nearby hotel like the Holiday Club Saariselkä (#3553), located in the neighbouring municipal of Inari and a mere 17 minutes away by car. Holiday Club Saariselkä also offers a dazzling variety of tours and activities for guests of all ages and interests, such as ice fishing, canoeing, gold-panning, and safaris.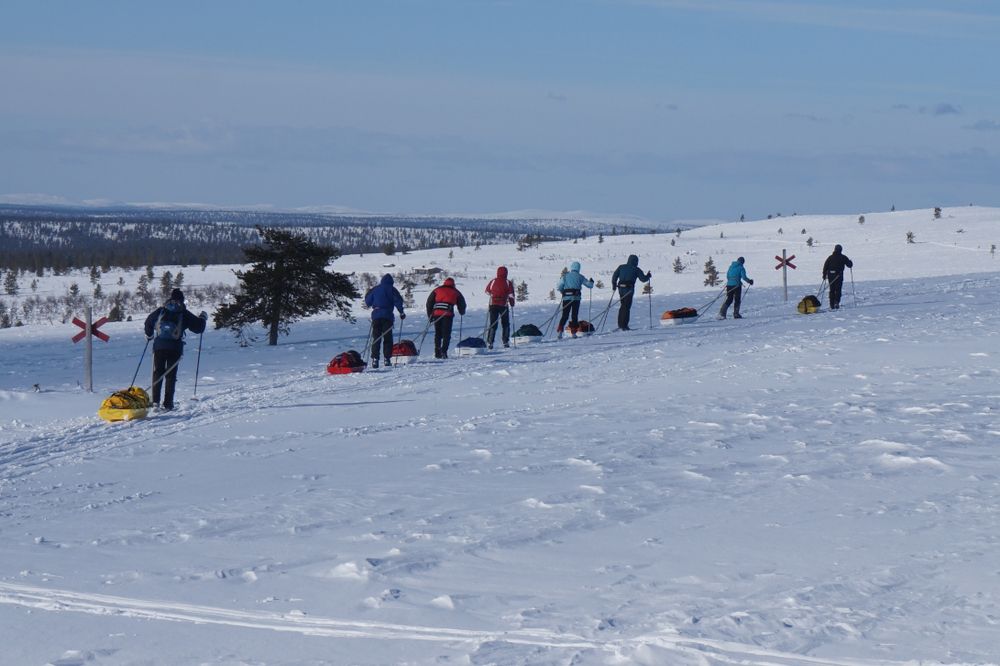 Tip: Hiking outside marked trails at Urho Kekkonen National Park requires wilderness and orienteering skills, and the thick snow may add an additional layer of difficulty. Photo from Shutterstock.
Just east of Saariselkä, the Urho Kekkonen National Park is the second-largest national park and home to broad swathes of forests, marshlands and low fells (small barren mountain ranges) that are breath-taking both in winter and summer. The park is also the heart of Sámi culture, an indigenous ethnic group which lives in the northern areas of Finland, Sweden, Norway and parts of Russia.
In spring, join the locals in exciting Sámi festivals, concerts and dances to celebrate Easter and Annunciation.
For a broader sightseeing experience, Lemmenjoki National Park, Finland's largest national park, boasts a diverse range of wildlife, and awe-inspiring river valleys. Also in the northwest is the Hammastunturi Wilderness Area, historically known for gold-digging and reindeer farms.
For the Sporty Foodies
Highlights:
World-class winter sports facilities
Tasting local pastries
Catching unique festivals
Lake cruises
Finland is also well-known for its winter sports facilities, with the town of Tahko having some of the best in the world. Just less than an hour's drive from Kuopio, the town is blessed with gentler winter temperatures; perfect for families or more mature travellers who are more susceptible to extreme cold.

With 24 slopes made for varying skill levels, visitors to Tahko can choose to snowboard or ski to their heart's content. Photo from Shutterstock.
In the winter, Tahko's slopes offer a wide variety of outdoor sports, with plenty of allowance for fitness levels and thrill-seeking thresholds. The town boasts 24 slopes ranging from gentle child-friendly ones to speedy ones for experienced skiers. First-time skiers can hire local teachers to get up to speed, and equipment rentals are readily available.
Travellers can also opt for snowboarding, snowshoeing, ice-karting and ice-skating. Thinking of getting off your feet? Book yourself a snowmobile safari or reindeer ride and watch the woods fly by as you catch a breather.
Once you've caught your breath, take a short drive down to neighbouring Kuopio, dubbed the capital of ice-skating in Finland. It even has a track dedicated to the annual Finland Ice Marathon on the ice of Lake Kallavesi.
Summer travellers have just as many opportunities to exercise their athletic abilities at Lake Syväri. Experienced rowers can choose to rent a canoe or kayak, while novices can opt for a tour instead.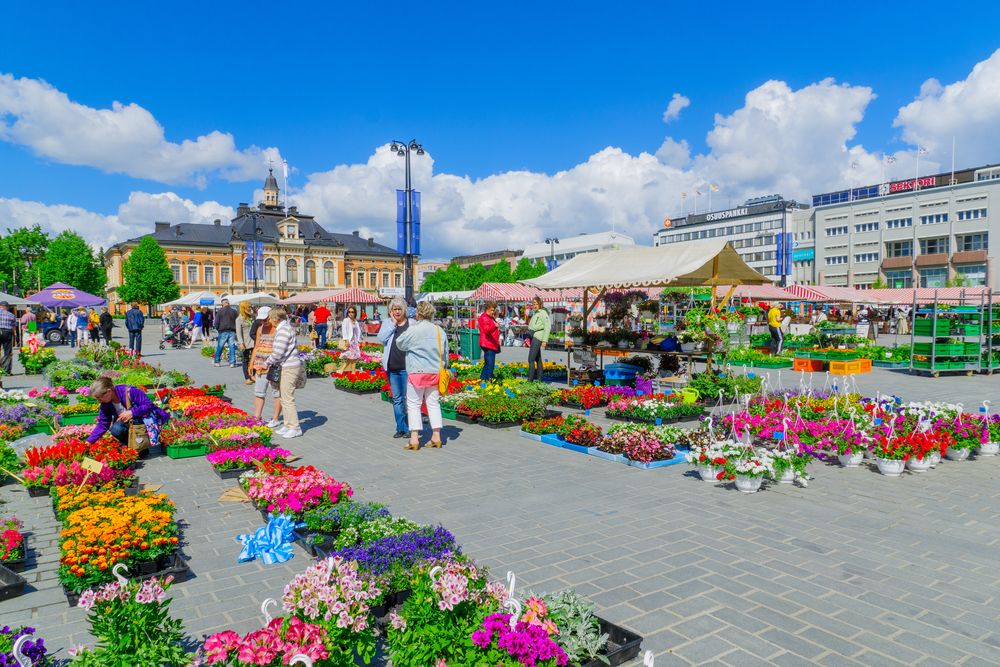 In Kuopio, the townspeople celebrate the warmer months with many vibrant outdoor markets and festivals, a welcome change from the white snow of the wintry seasons. Photo from Shutterstock.
If you are visiting in summer, you will be just in time to catch the Kuopio Dance Festival in June, the Wine Festival in early July and a dizzyingly large number of food-related events. The town takes their food seriously, even holding an annual baking contest for the local snack, kalakukko (rye bread stuffed with fish, pork and bacon).
At the end of a long day, travellers can head back to the Holiday Club Tahko Spa Apartments (#A093) in the heart of the town, a collection of well-appointed and exclusive apartments dressed in warm natural hues.