Paula (55) and Gordon Groves (59) are a couple from Melbourne, Australia. The couple loves meeting people, mingling with the locals and trying new travel experiences, so expect some amazing stories covering everything about their trip to Portugal. For this trip, they were joined by their daughter and her family of 3.
When planning a trip to Portugal, it's difficult to see beyond crowd-favourite cities like Lisbon. However, while being a minor country compared to its rivals Italy or France, Portugal easily holds its own with its idyllic climate, stunning attractions, beautiful landscapes and spell-binding towns.
While each of these places in Portugal may be tiny, they sure pack a punch. Despite its size, you're sure to leave Portugal with unique experiences and unforgettable memories.
1. Braga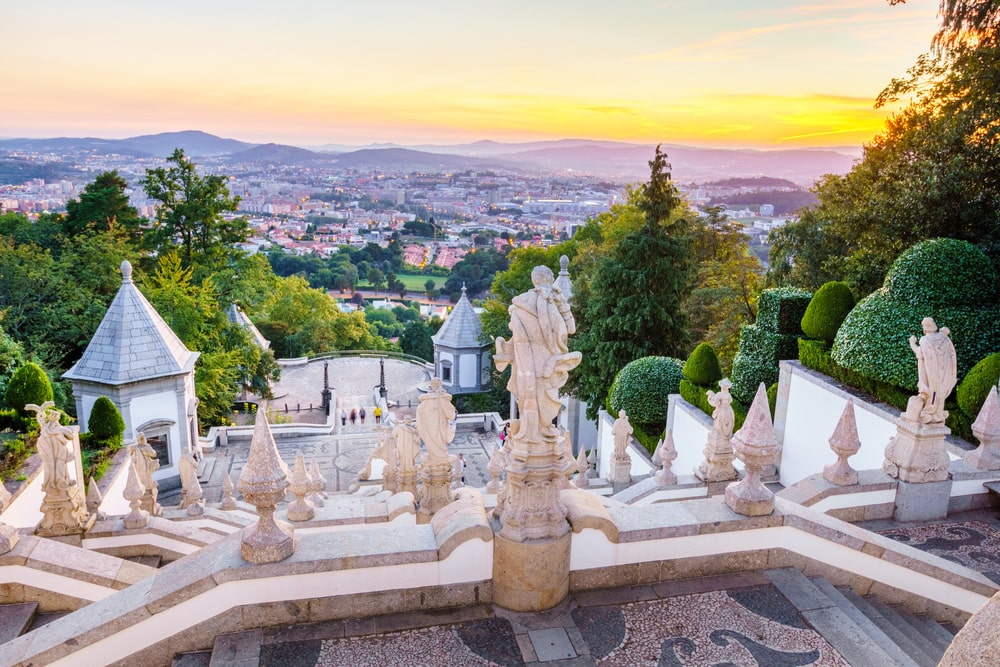 Braga is a wonderful tourist destination that combines history and culture, with numerous outstanding tourist attractions like the Bom Jesus do Monte cathedral. Photo from Shutterstock.
An eclectic mix of old and new Portugal, the city of Braga is one of the oldest in the country and, being the fourth-largest, boasts a grand and spectacular sight for visitors to behold. The historical city's monuments and landmarks scattered across the town are popular for families with their free walking tours.
One of the most notable landmarks of the city is the Sé de Braga, the oldest cathedral in Portugal. The cathedral symbolises the fact that the city remains the ecclesiastical capital of Portugal. If you have spare time, drop by the Bom Jesus do Monte and witness a cathedral not like most others, as it's uniquely located on a hill in the woods.
Tip: Bring water with you before exploring the city, as the trek around is filled with challenging climbs. However, it's worth the breathtaking view that awaits you at the top.
2. Monsanto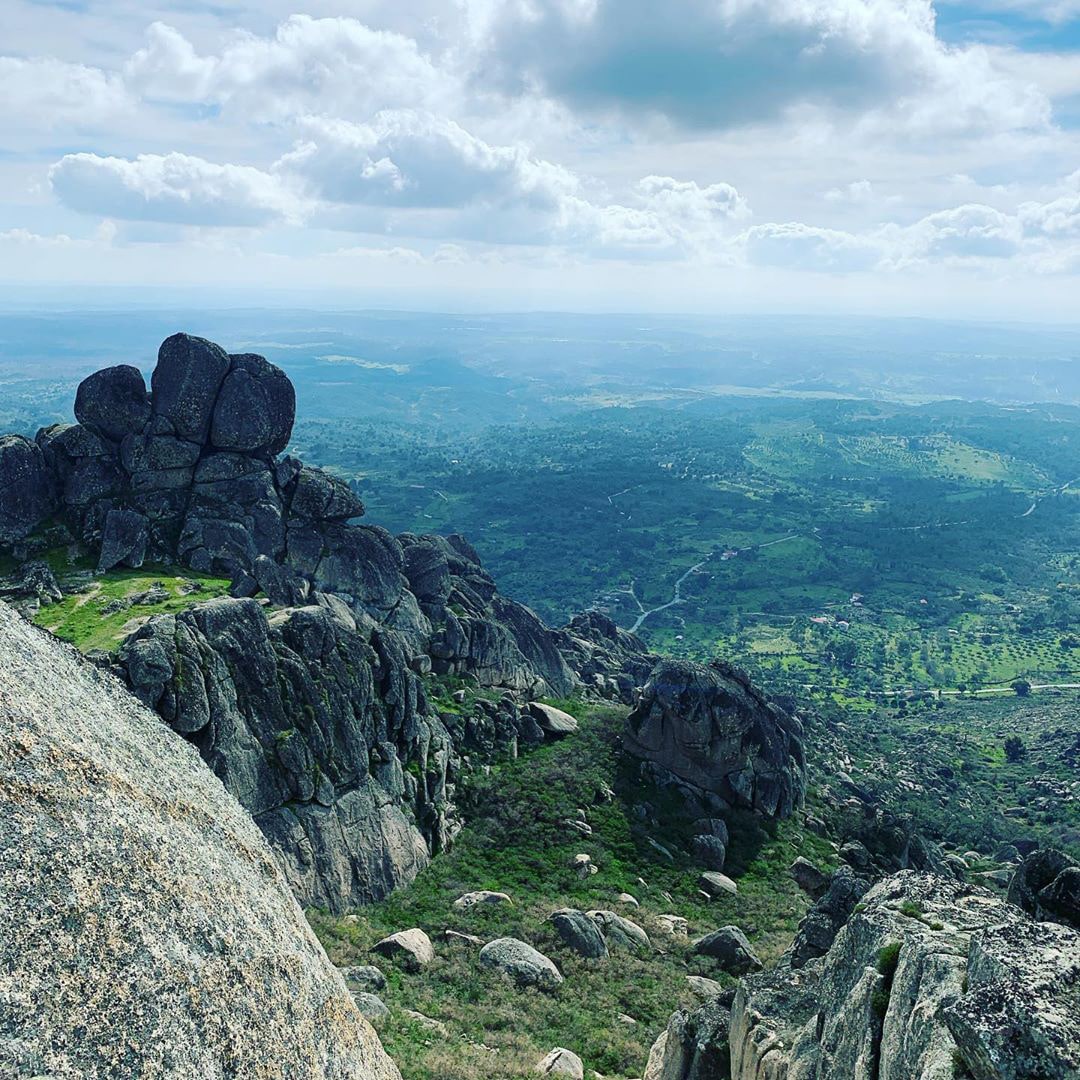 Monsanto is considered the most Portuguese village in Portugal due to its rich history. Photo from @nunombmendes via Instagram.
Travel back in time with Monsanto, the village close to the border with Spain that has not changed much throughout the last century. The city preserves little-known historical artefacts and unique architecture - and is a perfect place for history buffs.
The hidden gem is widely unknown and its appeal is clear upon arrival. The village with less than 1,000 residents is rural and quaint and is built around, in and under huge boulders. The small town can be explored almost entirely by foot, making it a perfect destination for those travelling as a big group!
3. Peneda-Gerês National Park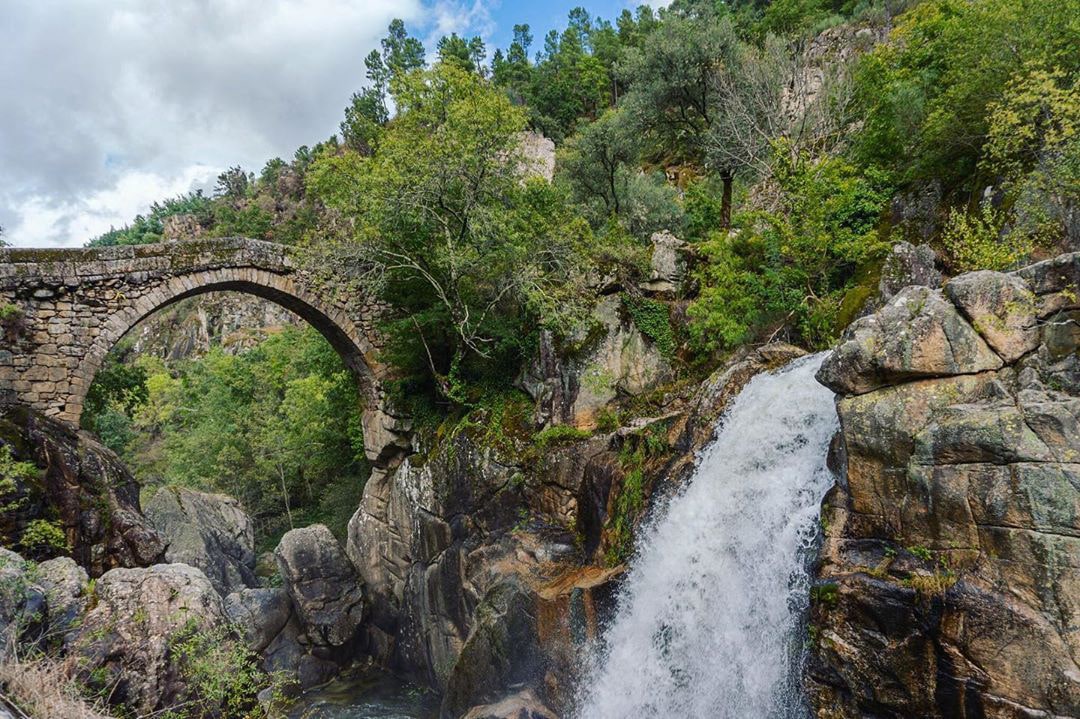 Enjoy amazing landscapes from the numerous viewpoints in the national park. Photo from @mariah_cassar via Instagram.
Portugal's one and only national park is a great natural wonder. At a size of more than 700 square kilometres, the Peneda-Gerês National Park is located in the northeast Minho region of Portugal.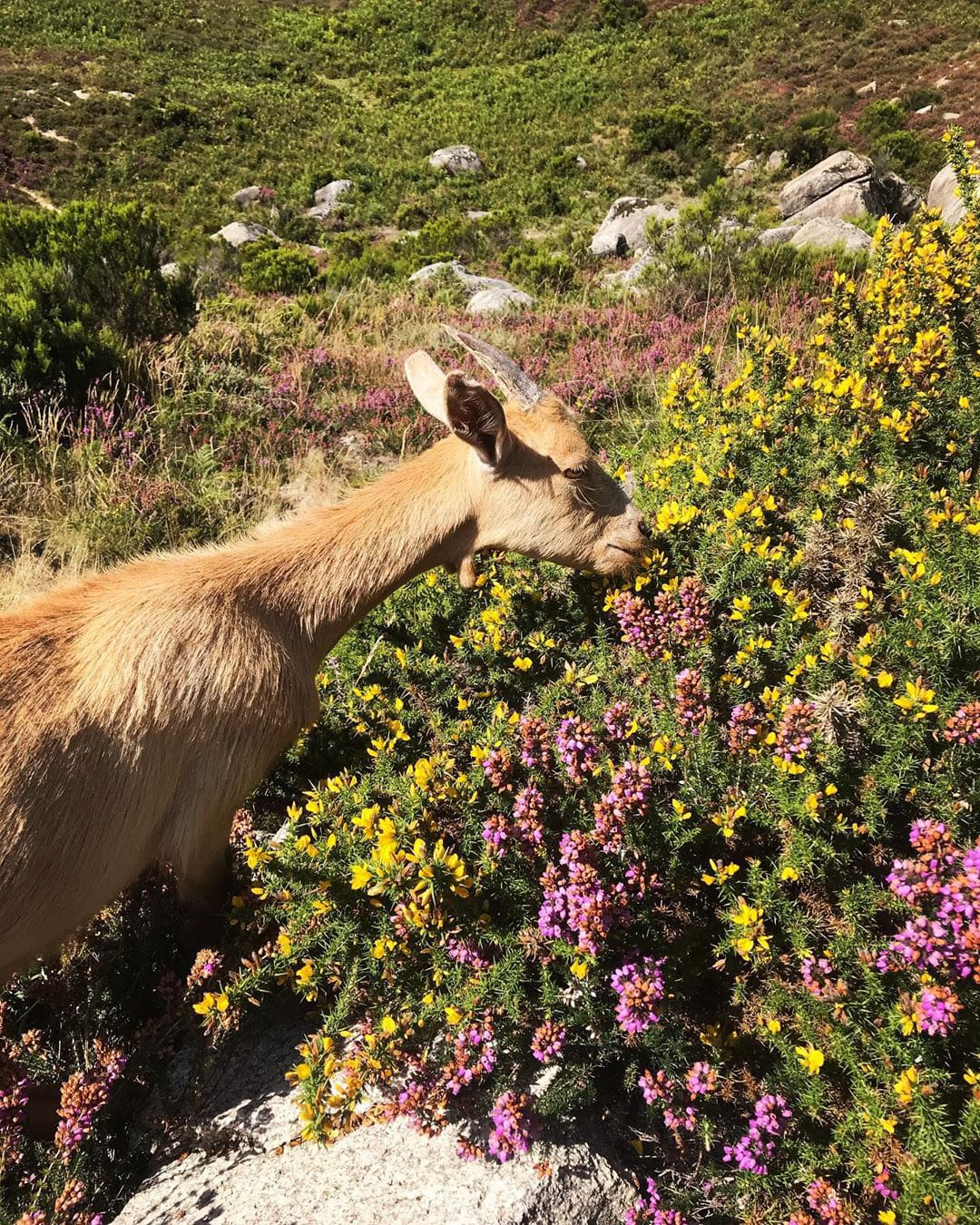 If you are lucky, you can spot the Ibex, a wild mountain goat, roam the national park. Photo from @elyp13 via Instagram.
A magnet for outdoor enthusiasts, the park is perfect for an active family outing, or a casual track on their waymarked trails. Peneda-Gerês National Park offers oak forests, a winding Roman road with ancient markers, bridges and waterfalls.
4. Amarante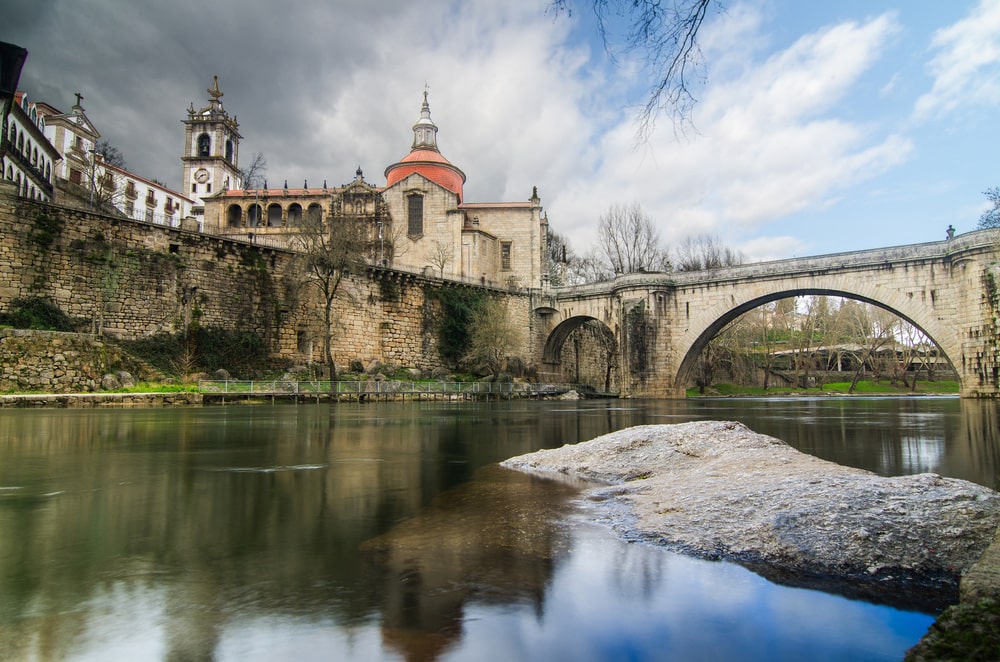 Amar is the Portuguese verb to love, and a fitting name for the romantic town of Amarante. Photo from Shutterstock.
A short distance from Porto and Braga, the attractive little town of Amarante is situated in the rich agricultural lands of the Minho region. A romantic place for couples of all ages, the town is named after the Portuguese verb "to love", and for good reason.
This place boasts two impressive natural features: the great Serra do Marão, a mountain rising above the majestic landscape as well as the and the river Tâmega, the longest tributary of the river Douro.
Don't forget to pay a visit to the gorgeous arched bridge of Ponte São Gonçalo, and the riverside route that is home to many restaurants and cafes. Amarante's sweets and cakes are extremely famous and easy to find - remember to taste them for yourself!
(Must try: papos de anjo, a traditional dessert made from whipped egg yolks or the toucinho do céu, a local almond cake.)
5. Porto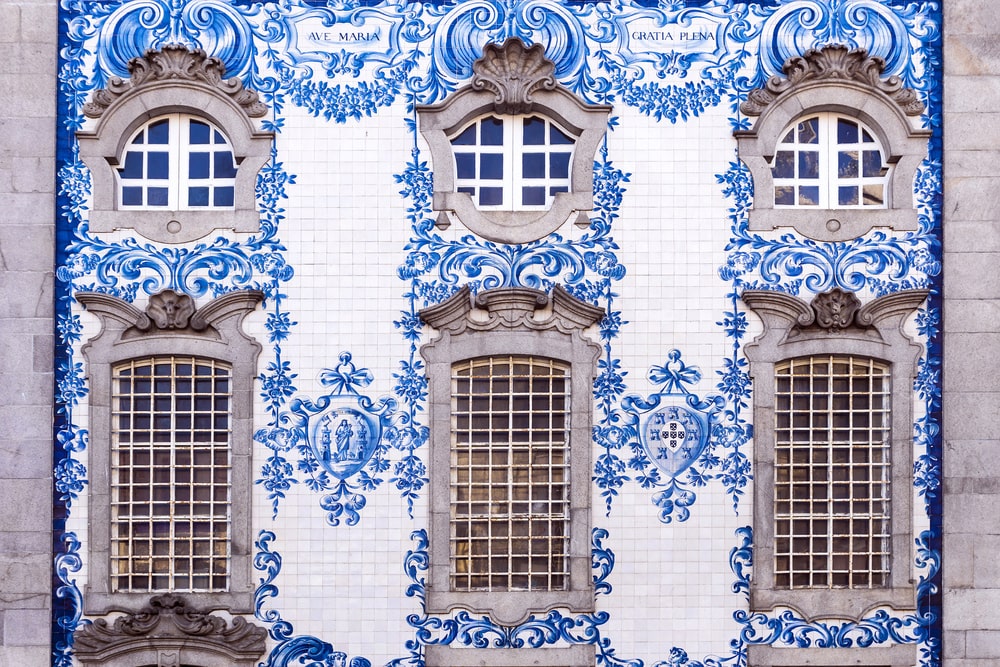 Azulejos (hand-painted tiles) greet you on almost every corner in Porto. Photo from Shutterstock.
Almost as famous as Lisbon, the capital of the north, Porto is a charming and fascinating stop for visitors. The city offers beautiful historic buildings, churches and leisurely cruises along its Duoro River. For people staying in Porto for a few days, the nearby beautiful beaches make for convenient day trips for young and old.
Most notably, try the famous sweet alcoholic beverage that originates here: Port Wine. Port wine cellars are all located across the river from the old city centre of Porto and to get there you only need to cross the emblematic Dom Luís I bridge.
6. Sortelha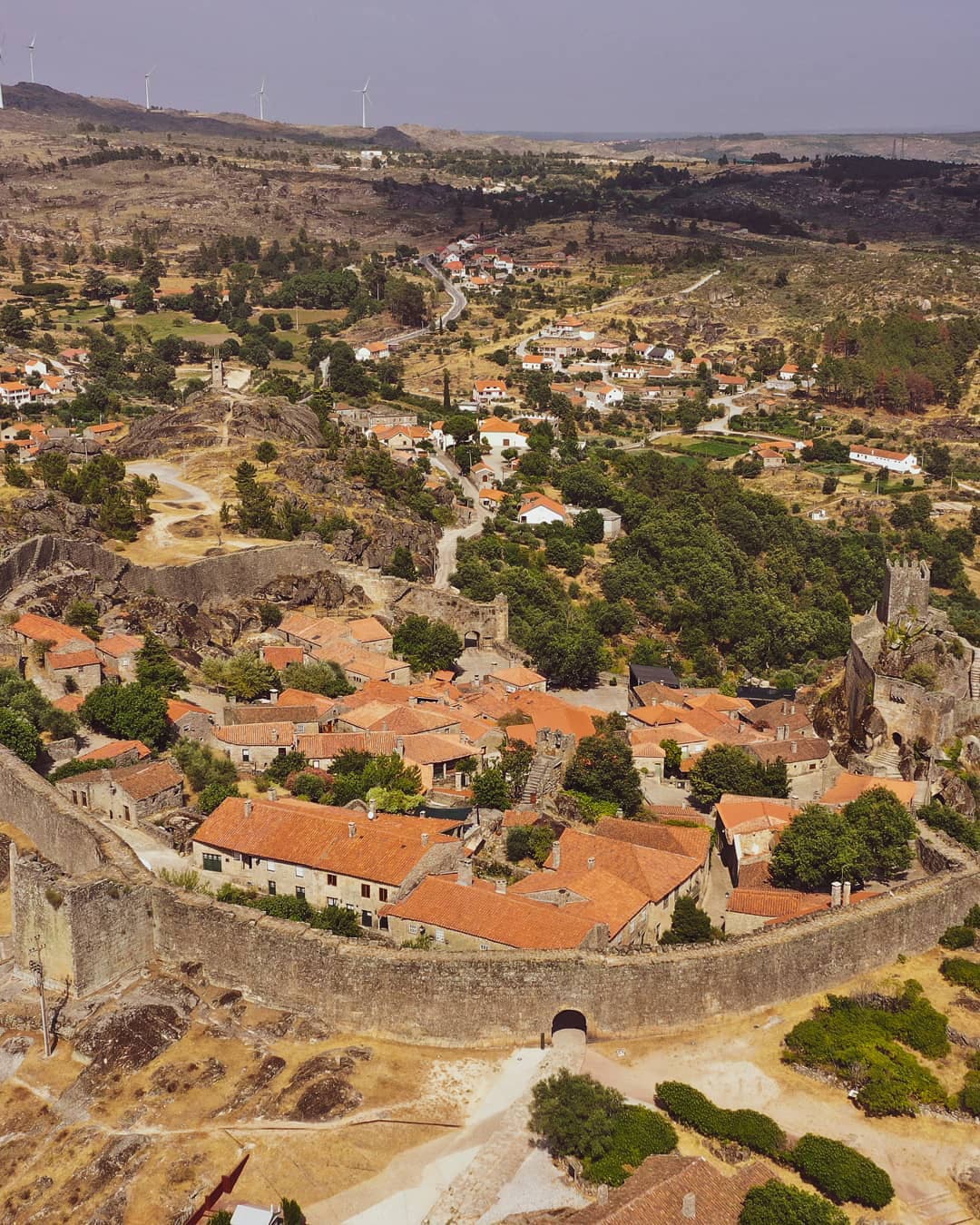 Built upon a granite massif near Serra de Opa, Sortelha is a small village which has kept its medieval outline. Photo from @kate_wanderinglife via Instagram.
A tiny medieval village, Sortelha is dominated by a castle that overlooks the region. Upon arrival, the village feels as though time stood still, with a mediaeval appearance intact through the architecture of its rural granite houses.
The village is charming and holds a rugged beauty - and is an interesting place to explore. Do remember to wear comfortable shoes as you tour the castle grounds.
7. Sintra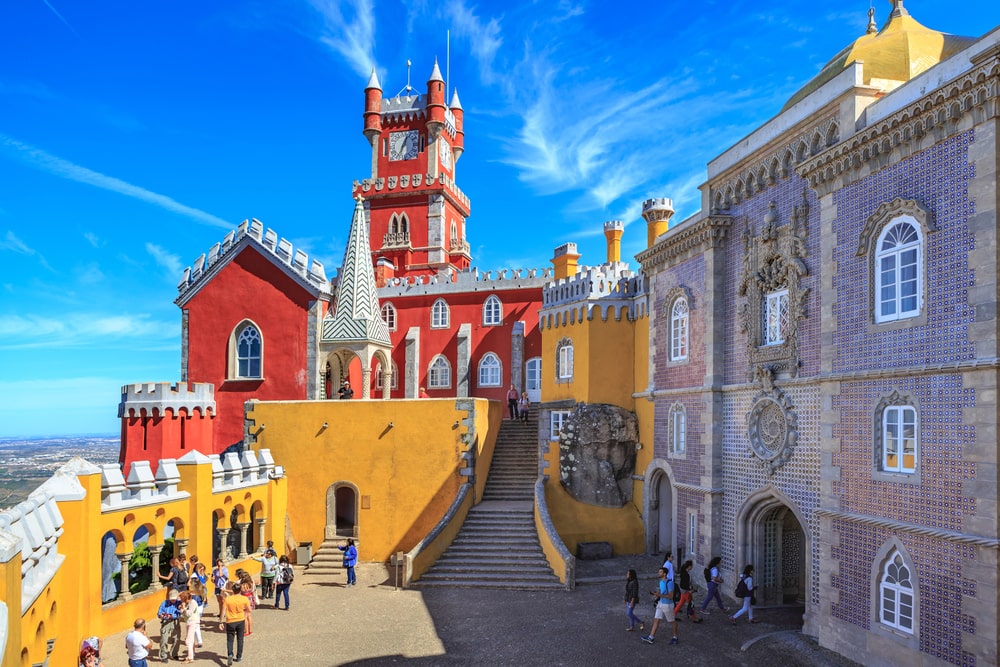 The town of Sintra is studded with pastel-colored villas and palaces. Photo from Shutterstock.
Recognized by UNESCO for its cultural landscape, the glittering town of Sintra was once home to fairy tale author Hans Christian Anderson - and for good reason.
The town has some of the prettiest castles in all of Europe and is a living fairy tale itself with its picturesque hills, colourful villas and stunning castles. Make sure to visit the Pena Palace, Monserrate Palace, Castle of the Moors and the Palace of Sintra.
8. Cascais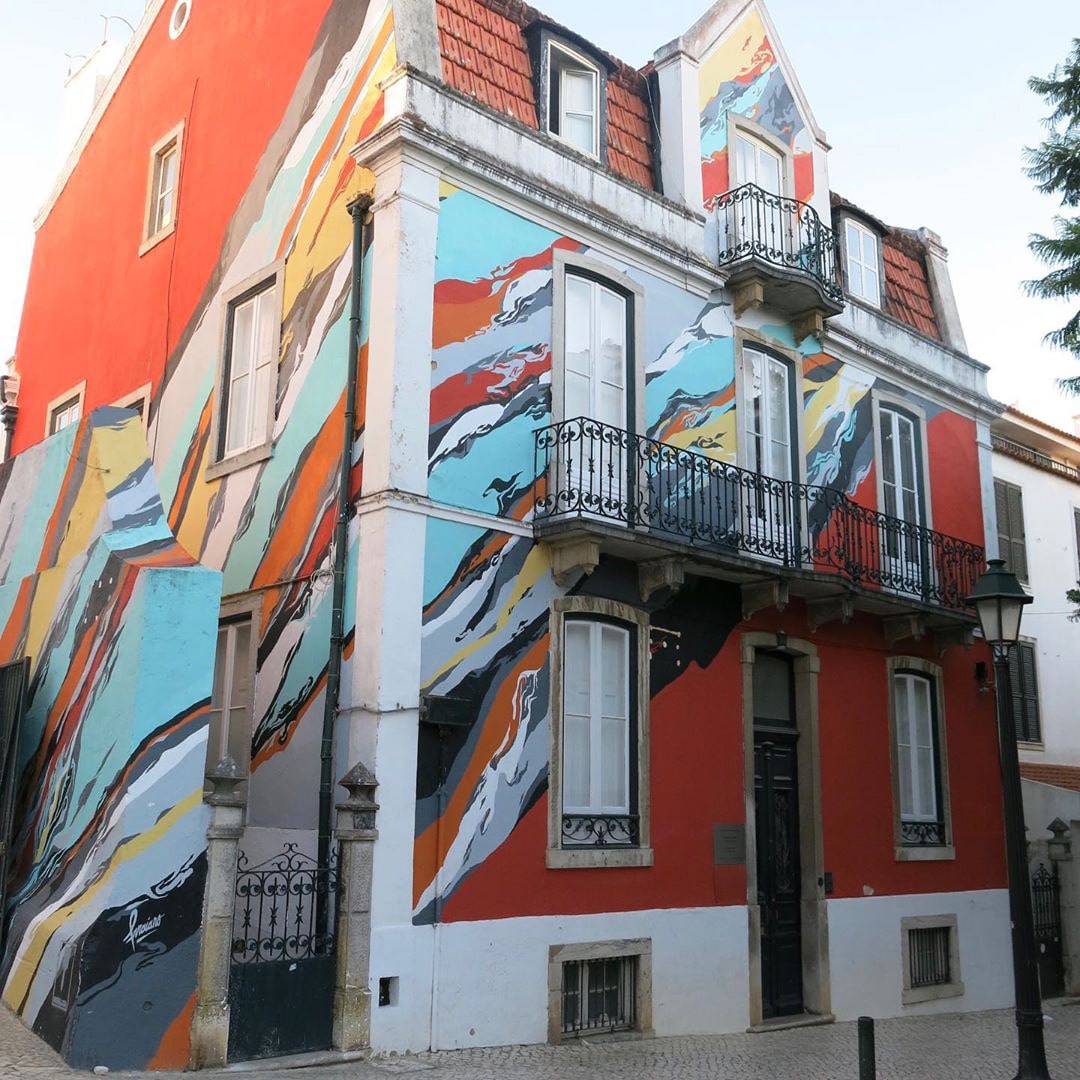 Admire the stunning street murals around the town of Cascais. Photo from @sara.tavarescosta via Instagram.
Discover the beauty of Cascais, a historic fishing town just down the coast from Lisbon. A perfect location to explore the beautiful Atlantic coast, the quaint town is home to the medieval Nossa Senhora da Luz Fort and the Citadel Palace, a former royal retreat.
The idyllic little town holds an old-world charm that appeals to people of all ages, for the young that seek a cultural escape, and older travellers that enjoy the slow pace of life.
9. Azores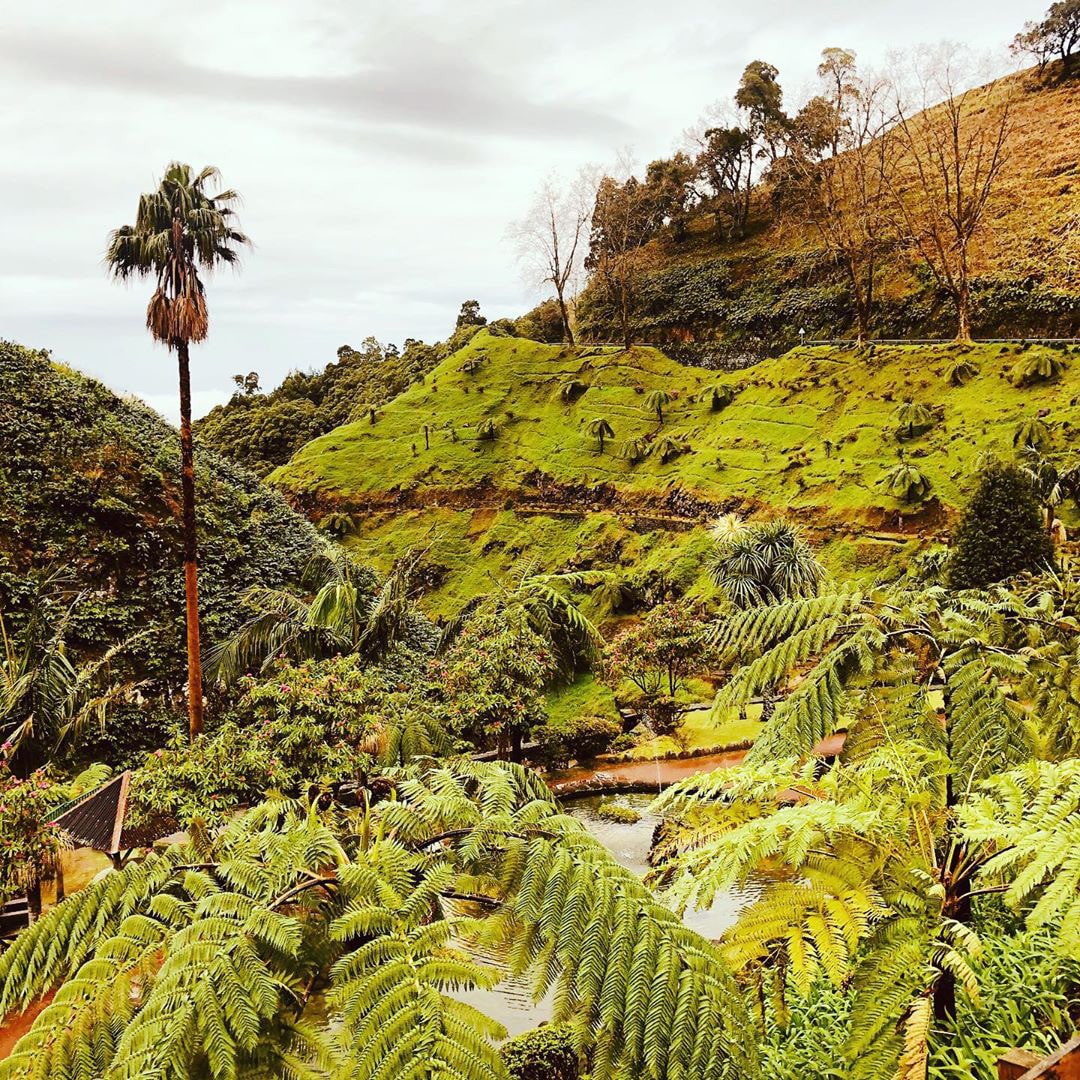 The Azores is covered with dramatic landscapes, fishing villages, green pastures and colourful flora and fauna. Photo from @miguelribeiro1980 via Instagram.
A volcanic archipelago on the mid-Atlantic Ocean, the Azores holds beautiful trails, incredible scenery and most stunning natural landscapes.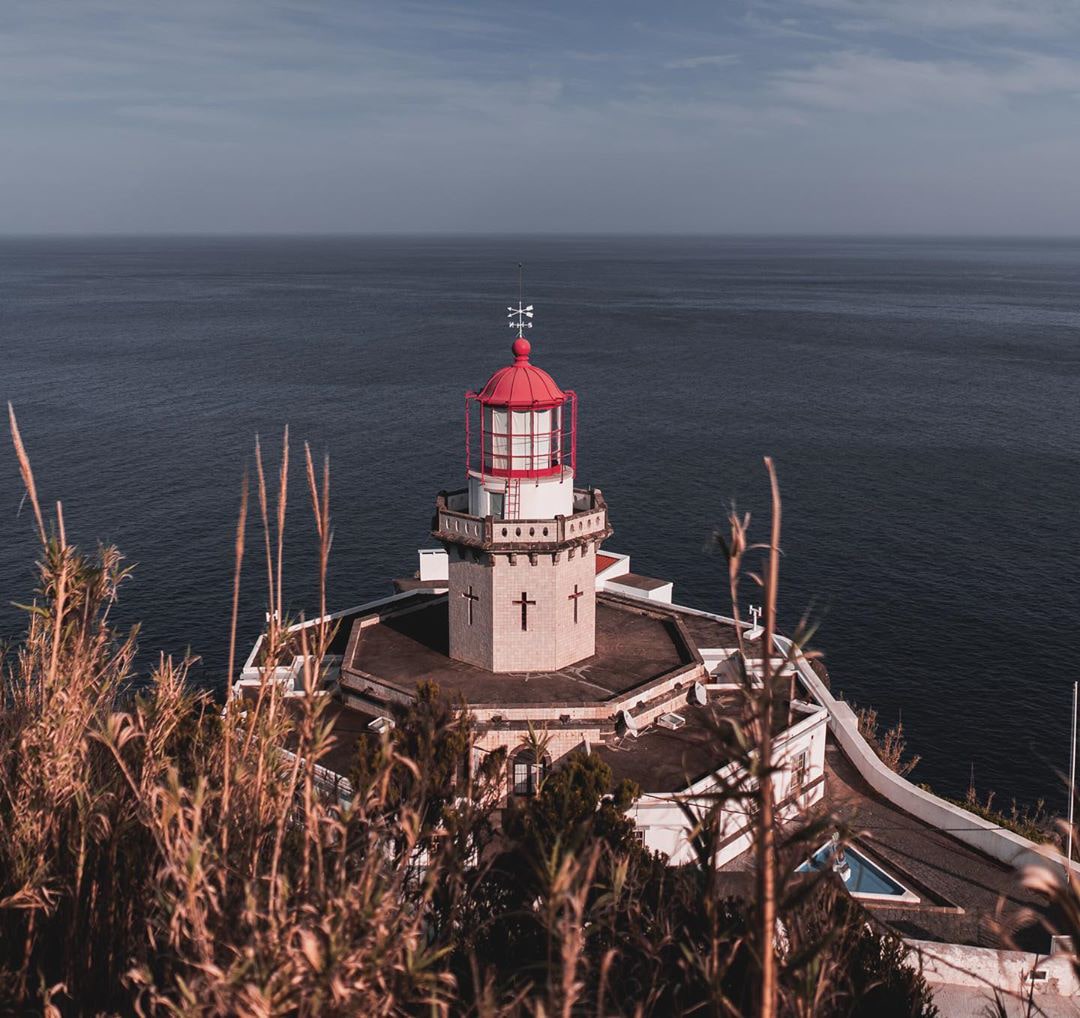 São Miguel is the biggest island in the Azores archipelago known for its volcanic scenery, flora and rich marine life. Photo from @imgolenko via Instagram.
Comprising 9 islands, each island has its own fascinating identity and is renowned for world-class whale watching, thermal springs and quaint seaside towns. Families with older children will definitely get more out of the activities the islands offer such as paddleboarding, hot springs, hiking and more.
10. Evora
Evora is a delightful city that exudes Portuguese charm and boasts a vast array of fascinating tourist attractions. Photo from @anittavideira via Instagram.
In the Alentejo region, the capital city Evora is an interesting yet mysterious spot with a rich history. Home to the Chapel of Bones, the historical site is a must-visit area with a well-deserved UNESCO World Heritage status.
The city also has a delightful market-town ambience and offers an enjoyable shopping experience through its alleys. Remember to look out for Alentejo handicraft, a handmade souvenir made from skills passed down through generations.
11. Obidos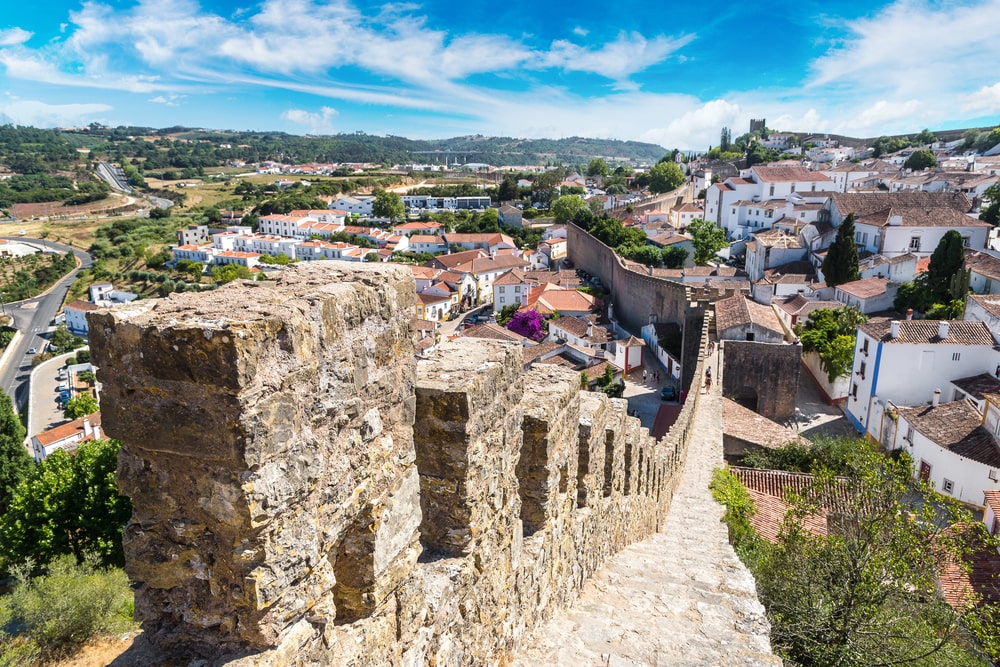 Obidos is a charming town to explore; there are narrow-cobbled streets, traditional painted houses, and an imposing medieval castle. Photo from Shutterstock.
A city located within castle walls, the charming and picturesque Obidos is a perfect place for that Instagrammable shot. Once gifted from Portuguese kings to their queens as a wedding present, the city has gained a reputation as a place for couples.
A collage of whitewashed cottages, cobbled streets and sturdy medieval walls, the small city is a dream come true for artists.
Where to Stay
A country with a unique rustic appeal, Portugal has no lack of gorgeous accommodations. Before you embark on a journey of wine tasting, breathtaking hikes and picturesque sightseeing, it's important to find a place to stay that complements the beauty of the country.
From modern to quaint and intimate, these places are sure to match the charms of Portugal perfectly.
Pestana Village (#3275)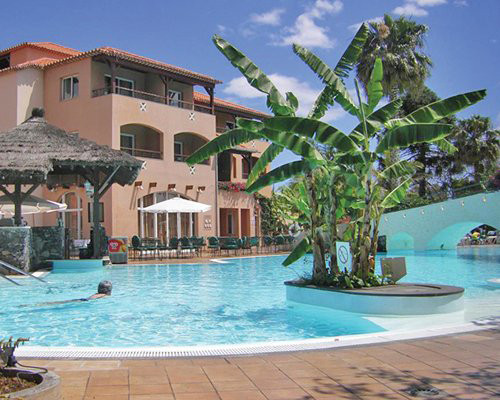 Photo from RCI
The Pestana Village is easily accessible and offers everything you seek in a tropical paradise. Boasting an on-site garden and two stunning swimming pools, the resort is a great place for families and couples to relax and unwind. With traditional Madeiran-style decor of iron and tiles, the property captures the Portugal charm perfectly and provides an authentic experience for travellers.
Hotel Ap. Vila Gale Ampalius (#2939)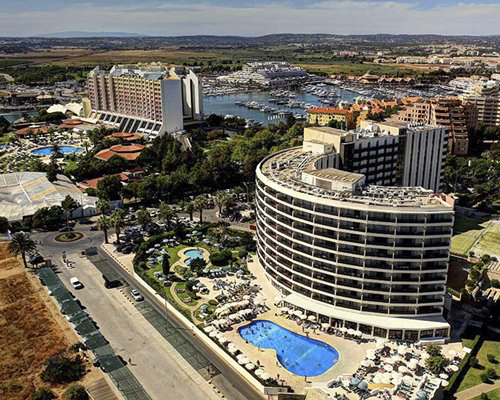 Photo from RCI
Located on the seafront and 300m away from the casino of Vilamoura, the Hotel Ap. Vila Gale Ampalius is a perfect place for recreational fun. Great for families with young children, the hotel is equipped with facilities such as an indoor and outdoor swimming pool, a supervised play area for children, a health club and more.
Hotel Ap. Vila Gale Atlantico (#2172)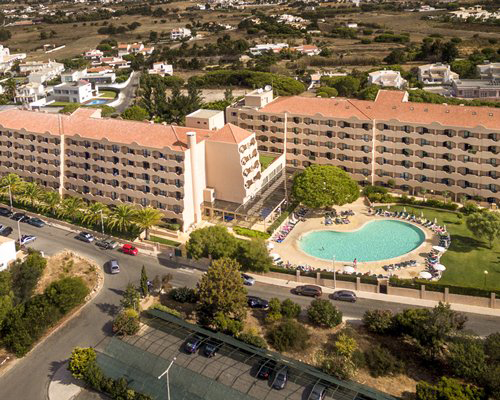 Photo from RCI
Just 900m away from the famous Gale Beach, the modern Hotel Ap. Vila Gale Atlantico is similar to its counterpart Hotel Ap. Vila Ampalius in its offerings - such as an outdoor pool, a heated indoor pool and more. The hotel is also strategically positioned only a kilometre away from the Salgados Golf Club for golf enthusiasts.
Pestana Palm Gardens (#1977)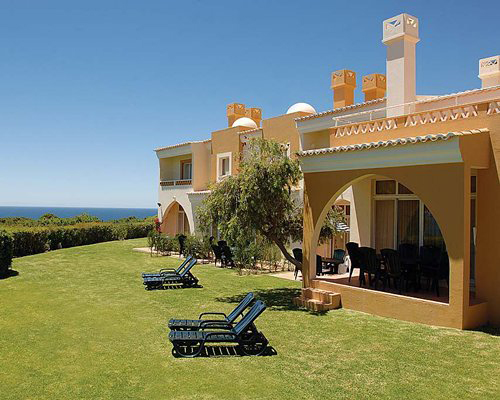 Photo from RCI
Situated right on the oceanfront, the Pestana Palm Gardens is notable for its large pool built right into the rocks at sea level - giving guests the option to swim in the sea. Most interestingly, the resort is set in the grounds of the historical Vila Lido Quinta that has been restored into a stately clubhouse for the guests. With stunning sights and a large array of facilities, the luxury apartments are popular with couples as well as families.