The Philippines — easily one of the most talked-about regions in Southeast Asia, famed for their beaches. It conjures up images of waving palm trees along white stretches of sand and clear turquoise waters filled with some of the world's most diverse marine life.
Of course, a great beach will have excellent beach resorts, sought after for their alluring pools, gourmet dining, and, of course, close proximity to vibrant beaches boasting of a richly-coloured undersea world.
We take you to Palawan, Boracay and more for our favourite resorts, perfect for a romantic escape, a family holiday by the sea, or for those who just want some fun under the sun.
Boracay
Astoria Current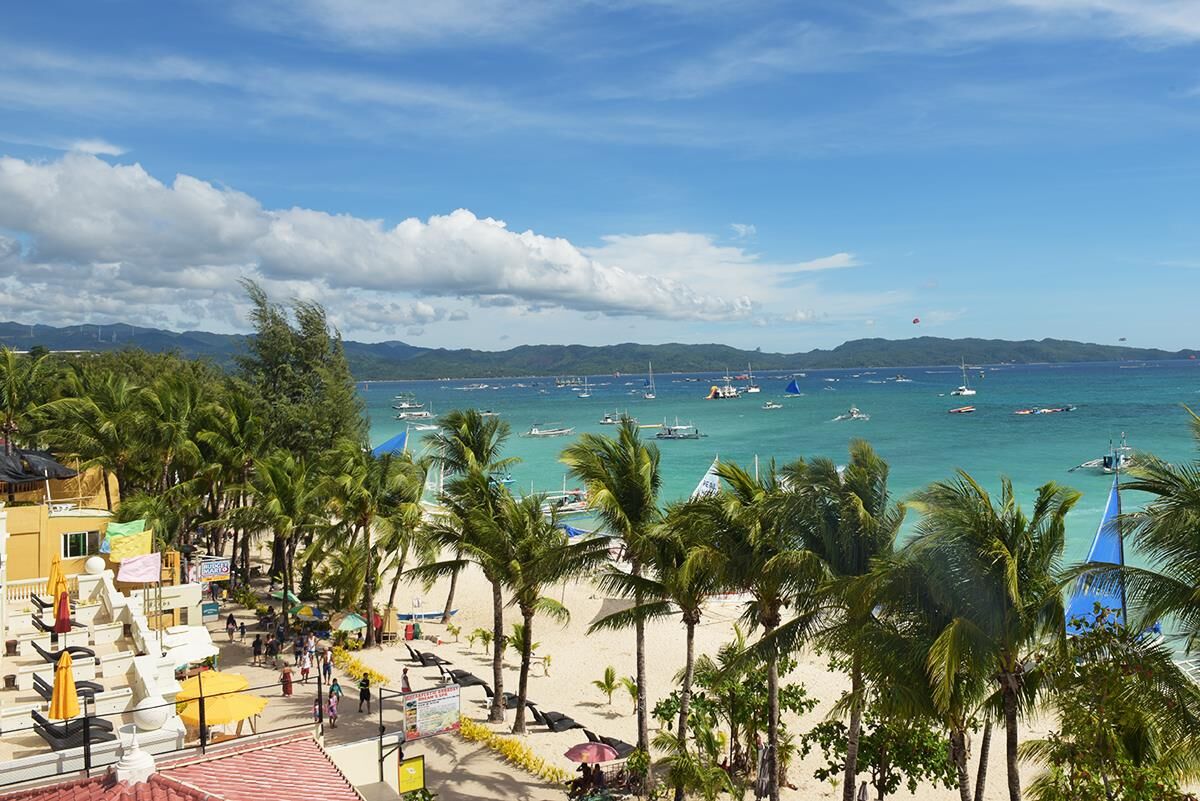 Astoria Current is your slice of tropical heaven in busy Boracay, perfect for some rest and relaxation. Photo from Astoria Current via Facebook.
This little slice of tropical heaven keeps getting it right.
Astoria Current (#DH02) was one of the first resorts to comply with the reopened Boracay's environmental and local ordinances. The people behind the resort have poured all their passion into building a more environmentally-friendly stay on the island.
For those looking to get peace and quiet while enjoying direct access to the exciting Boracay life, Astoria Current offers the best of those two worlds.
One end of the hotel allows you to access the main street with shopping opportunities and restaurants selling fresh seafood cooked in different styles from around the world (Korean, Chinese, Japanese and Filipino). The other end faces the sea and the more private end of the beach, offering some privacy and peace in a less crowded area.
The resort boasts of a fabulous range of facilities for family wanting some action away from the island bustle. It doesn't matter if you come alone though. Just pamper yourself at its wellness spa.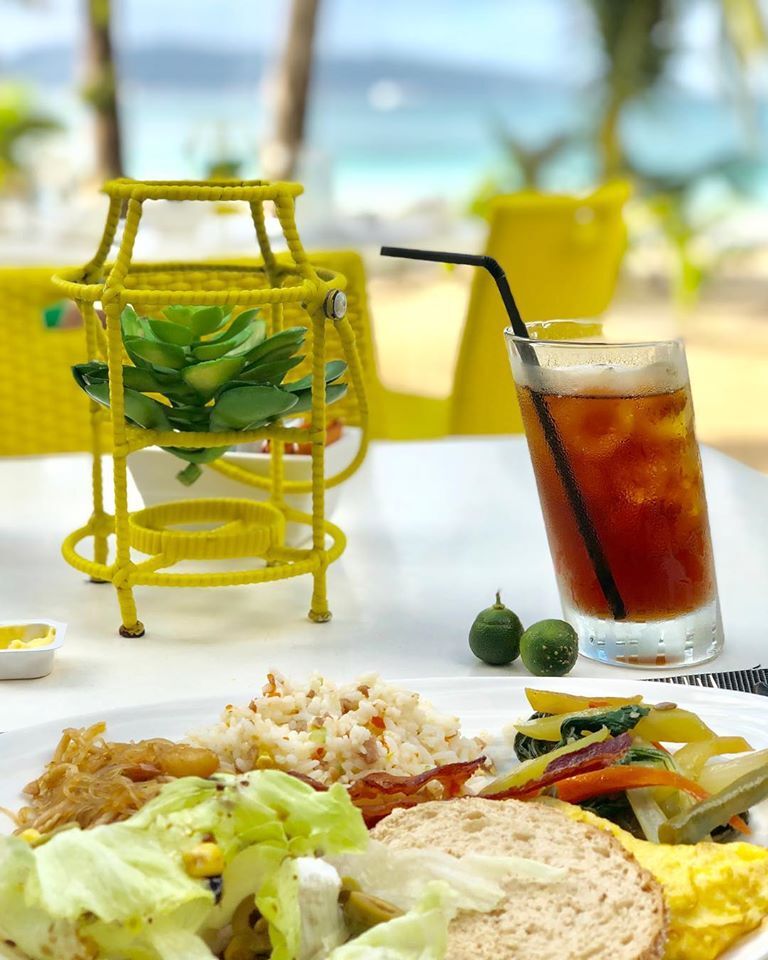 Enjoy a wide selection of delectable dishes at Parasol, the main restaurant, as you marvel at the awe-inspiring views of the beach. Photo from Astoria Current via Facebook.
Guests of Astoria Current can enjoy the vibrant and hip beachside life, and with over 7,000 square meters of fun, luxurious and family-friendly activities to take part in within the resort, there's not much reason to go anywhere at all.
You know the highlights — a restaurant serving sumptuous meals and nightly international themed buffets, a cool bar, garden lounge, a well-equipped fitness centre, wellness spa, and of course, a world-class beach at your doorstep. There is even a live band that plays most nights to serenade you.
Nearest Airport
Godofredo P. Ramos Airport (otherwise known as Caticlan Airport) is approximately 4.3km away.
Astoria Boracay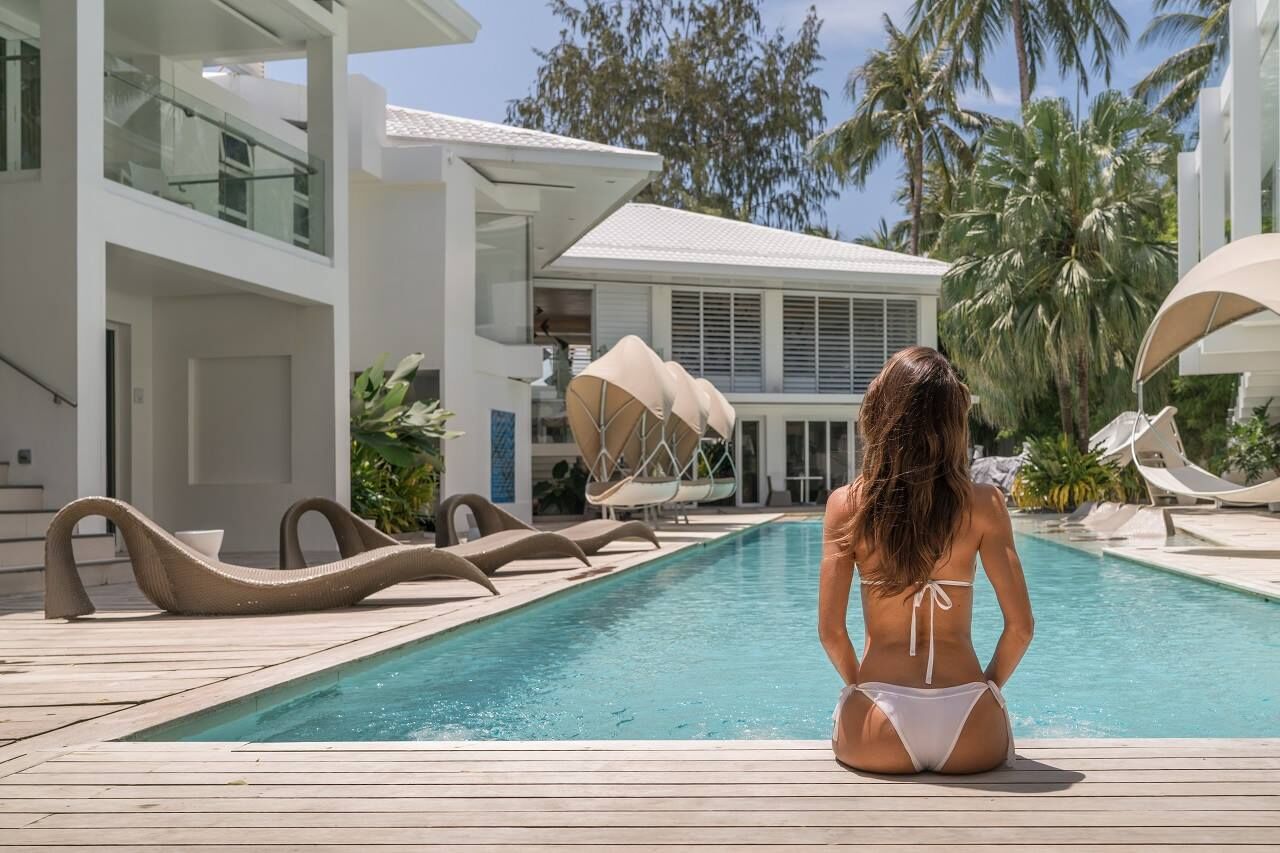 Astoria Boracay gives you the best of both worlds: Island bustle and rejuvenating peace. Photo from Astoria Boracay via Facebook.
Located right between Station 1 and Station 2, Astoria Boracay (#D674) is where you can get the best of both worlds.
Set along White Beach, Astoria Boracay offers 69 luxurious rooms, ranging from the 19-meter deluxe rooms to the 50-meter suites, equipped with only the best beachfront views. All rooms are just a few steps away from the pristine beaches.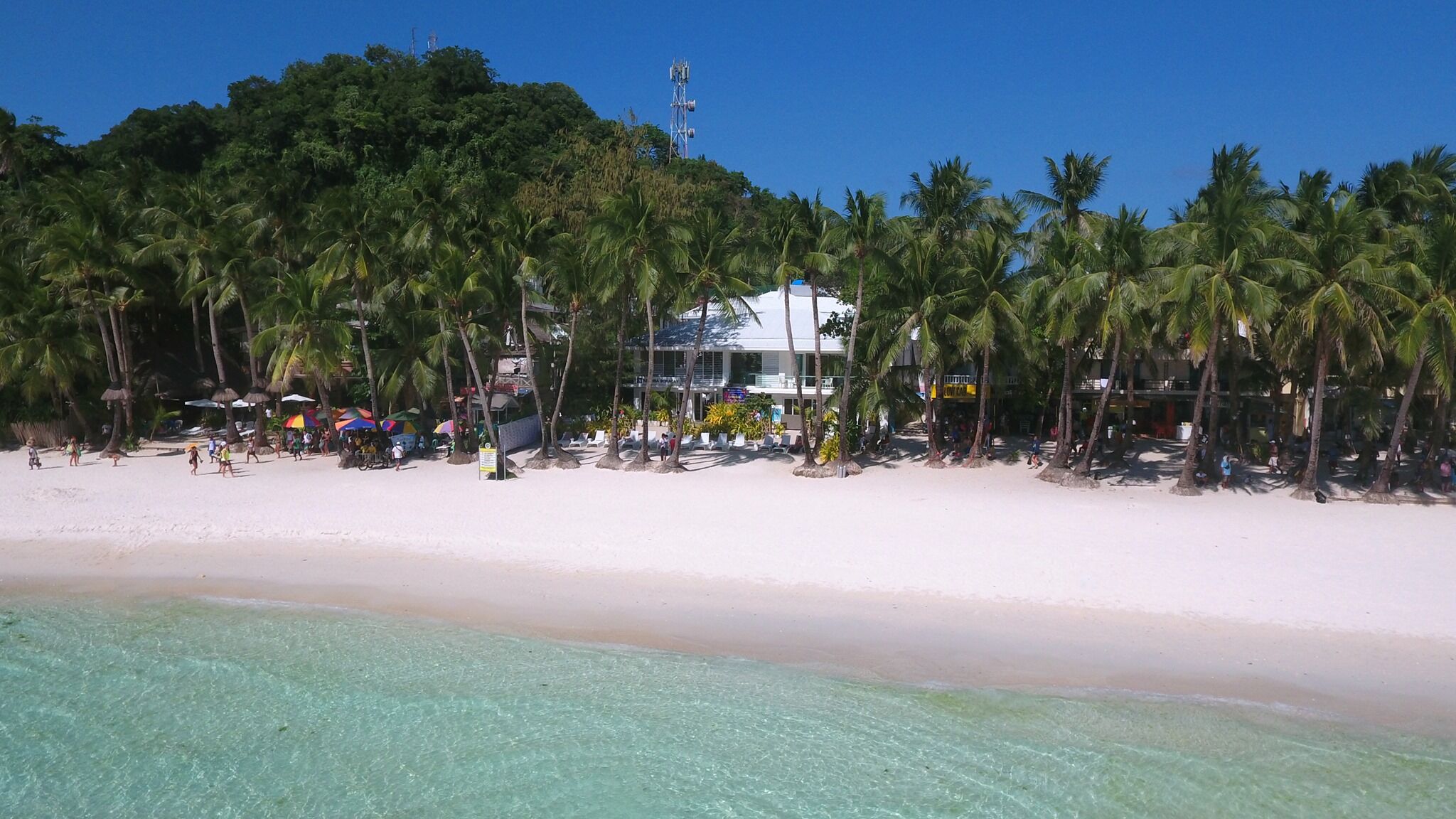 Every corner of Astoria Boracay is designed for a perfect tropical getaway. Photo from Astoria Boracay via Facebook.
The rooms are big and spacious; the biggest being 2-bedroom units that can accommodate 6 guests; and the al fresco restaurant will get you hooked (Tip: go for the Tropical Free-Style Cuisine and Fresh Catch of The Day).
Of course, there's no shortage of water sports activities, such as snorkelling, sailing, scuba diving, jet skiing, kite-boarding, and banana boat rides. Other highlights for the adventurous are island tours, trekking and hiking.
A major plus: Astoria's private transfer from Caticlan airport (also known as Boracay airport) that will whisk you straight to your hotel without the crowds, and escort you right to your doorstep.
Nearest Airport
Caticlan Airport is approximately 6.5km away.
Palawan
Astoria Palawan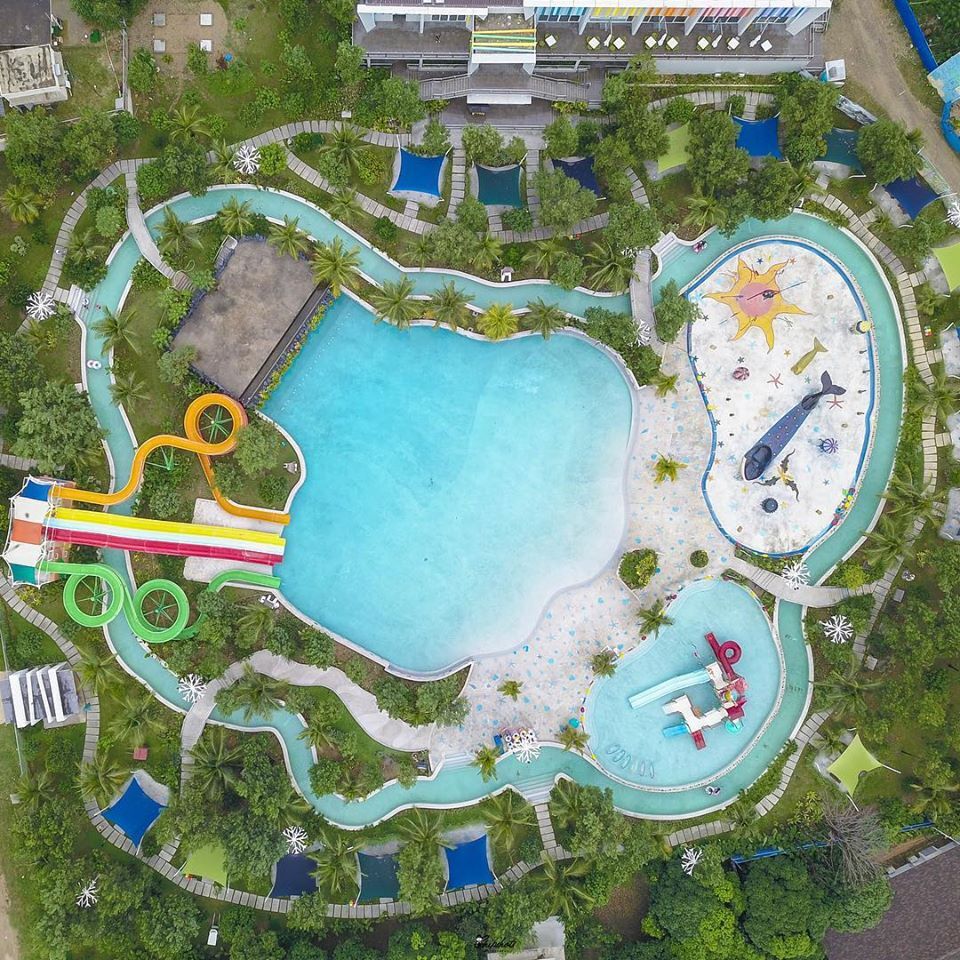 Bring your kids to Palawan Waterpark for a day of refreshing fun. Photo from Astoria Palawan via Facebook.
A 90-minute drive north of the Puerto Princesa International Airport is Astoria Palawan (#C948), a luxury beach resort right on the shores of the Honda Bay. Developed with "eco-friendly" and "responsible tourism" in mind, parts of the resort run on solar energy and some of the equipments are installed for efficient waste management.
As luxurious beach resorts go, this one — featuring 40 spacious suites housed inside leaf-inspired, wood cabin-type villas and an additional 72 rooms inside an annex building — is up there. The resort is also outfitted with a fitness center, a wellness spa, an in-house restaurant and bar.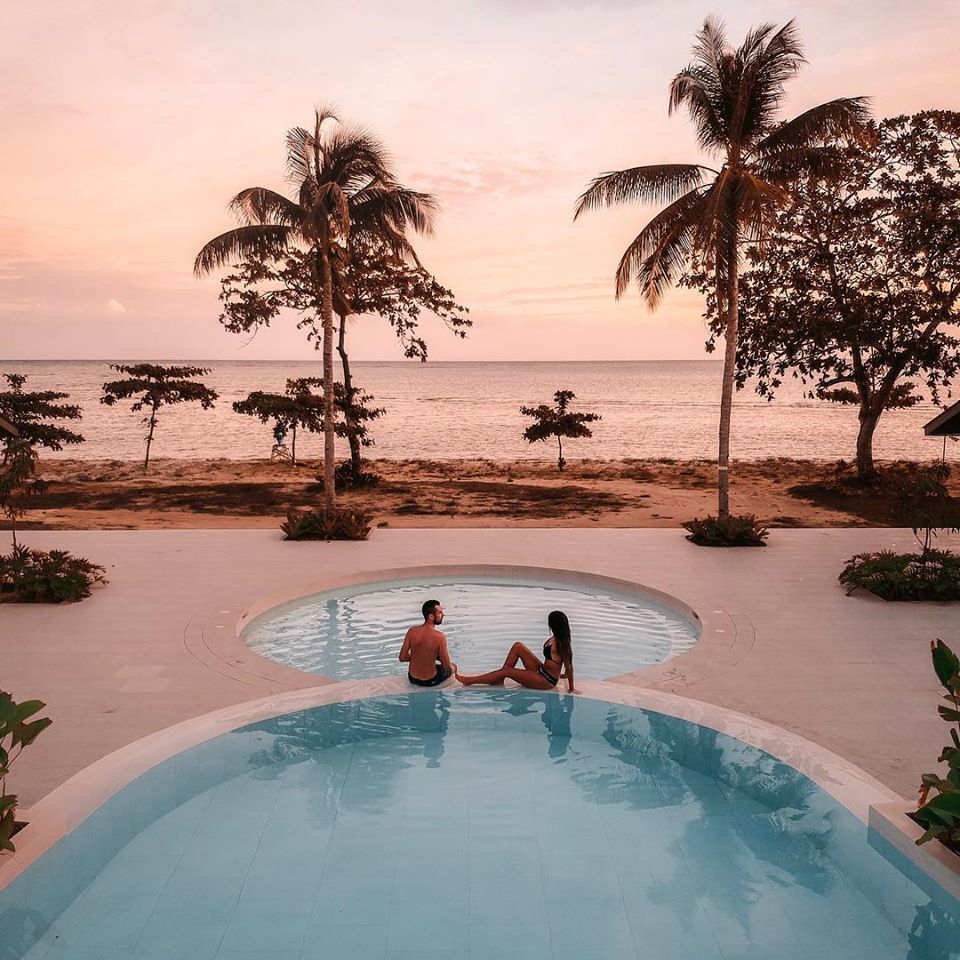 Special highlights of the resort include its Premier Pool, located just steps from the beach. Photo from Astoria Palawan via Facebook.
Special highlights include its Premier Pool, a 39-meter infinity pool, a recreation pavilion equipped with karaoke and games, its own waterpark and the pristine, inviting Palawan beach.
Children get special treatment here with its Palawan Waterpark. Whisk your kids off to the exciting aquatic playground — have endless fun with water geysers, water cannons, wave pools, slides, and a fish pond.
When we say it's peaceful, it really is. Enjoy a much-needed escape at Astoria Palawan, which is tucked away from the hustle and bustle of the city.
Nearest Airport
Puerto Princesa is approximately 63.9km from the resort.
El Nido
Oceana Bay Resort Vacation and Leisure Club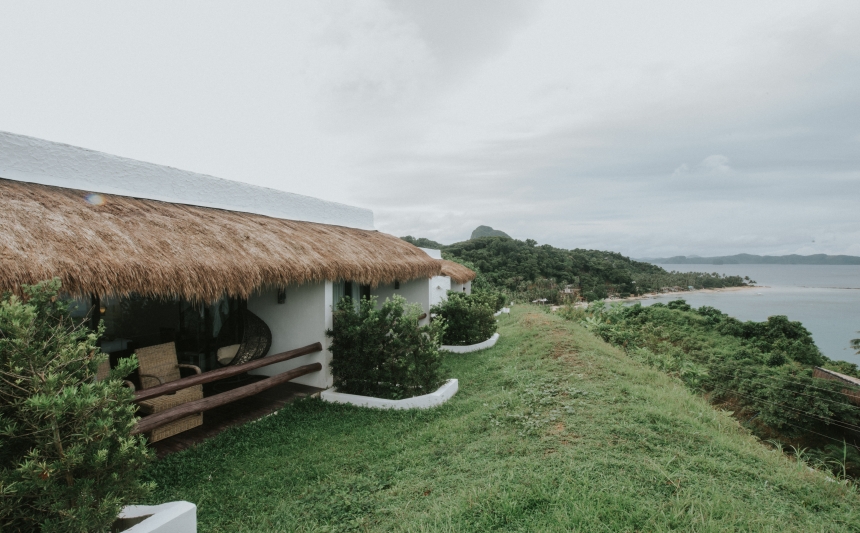 Must-Do: Watch the sunset from the beach or from the comfort of your own private cocoon. Photo from Oceana Bay Resort.
Oceana Bay Resort Vacation and Leisure Club (#DH03), perched on a hill overlooking Puerto Princesa's waters, easily sets itself apart from the beachside resorts.
Take a stroll along the immaculately-kept white sand beach. Or, as you lounge at the garden area, enjoy a 360-degree panoramic view of Bacuit Bay's lush greens, clear blue waters, and beyond.
With all the splashing about, it's time for dinner, where you can enjoy the freshest seafood fare served at Narra, the in-house restaurant located at the highest point of the resort.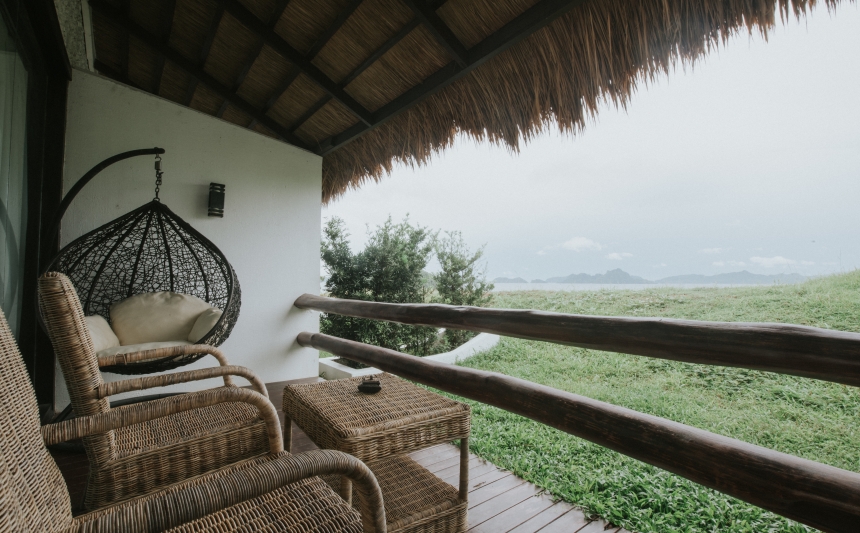 Opt for a Bayview Suite Room for a spectacular view of the bay. Photo from Oceana Bay Resort.
Rejoice, nature lovers! Most days will revolve around exploring the pristine surrounding — Small Lagoon, Big Lagoon, Snake Island, and Las Cabanas Beach. But, for those who want to enjoy the sunset minus the crowd, the sunset beach is also accessible from the resort.
It's also worth noting that the balcony of the Bayview Suite Room is a prime place to lounge around for a spectacular view of the bay and some of the most romantic sunsets you'll ever see.
Nearest Airport
El Nido Lio Airport is approximately 9.2km away.
Bolinao
Puerto Del Sol Beach Resort and Hotel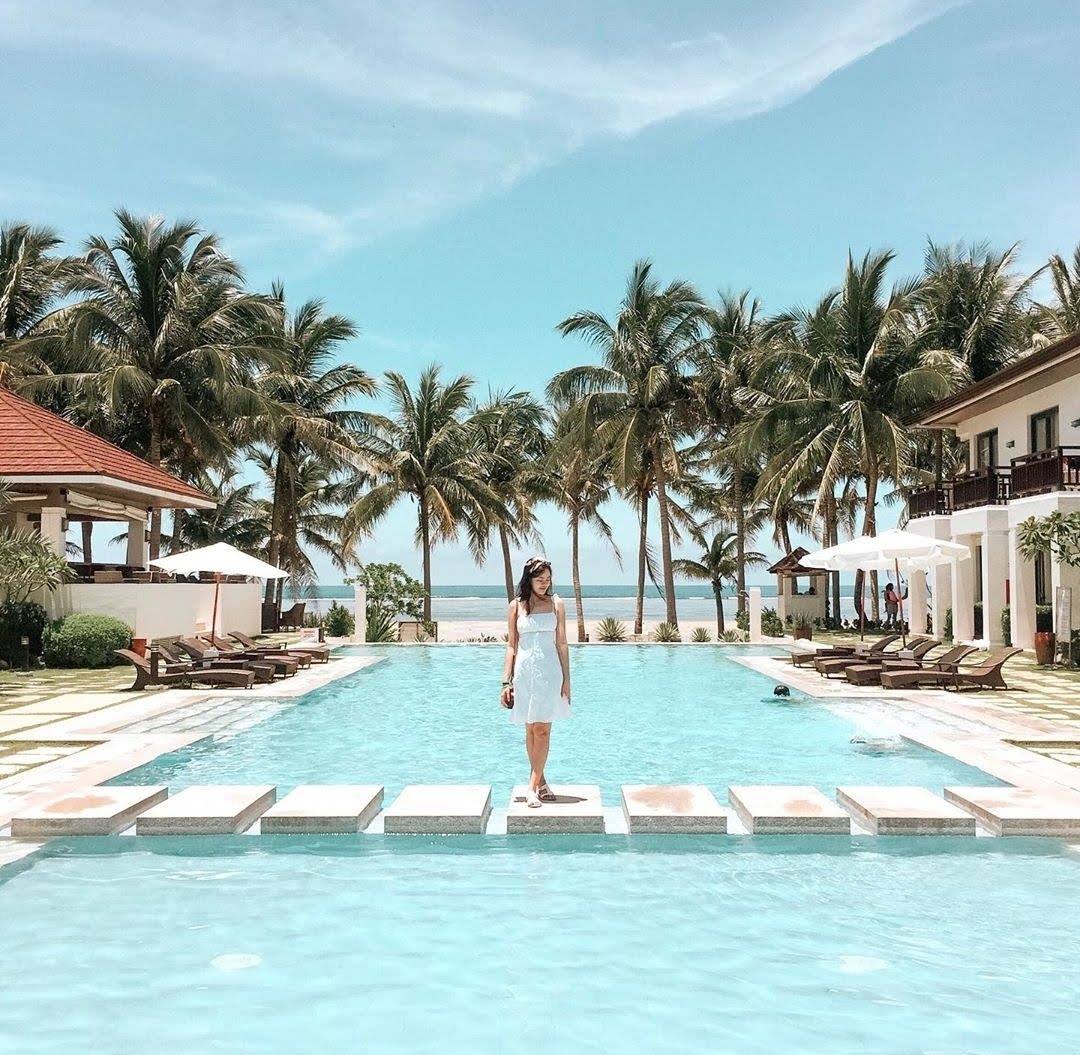 Get closer to nature and reconnect with your inner self here. Photo from Puerto Del Sol Beach Resort via Facebook.
Upon arrival, guests settle into well-equipped rooms with views of the picturesque Bolinao, dubbed the Eden of Manila and Pangasinan's gateway to the world.
Located on a private beach, the resort features a range of options from deluxe rooms to suites and villas. Guests enjoy free WiFi, minibar, as well as access to an infinity pool.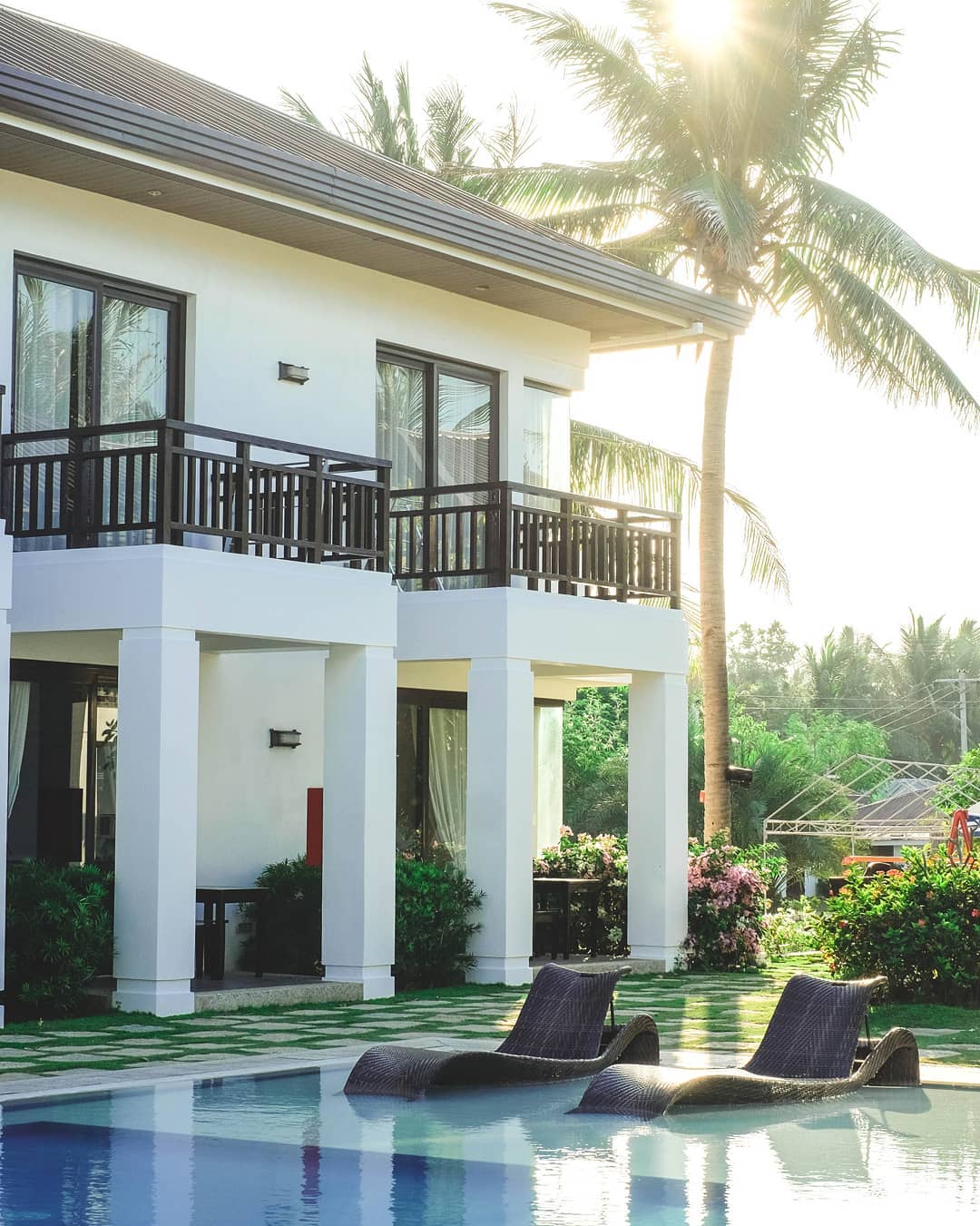 Villas at Puerto Del Sol Beach Resort and Hotel are airy and spacious. Photo from Puerto Del Sol Beach Resort via Facebook.
Guests come to Puerto Del Sol Beach Resort and Hotel (#7647) for the peace and privacy; during non-peak seasons, you'll almost feel like you have it to yourself. Villas are airy and spacious, the gourmet dining is great, and the spa is truly outstanding.
Other experiences include frolicking along stretches of unspoiled cerulean beaches, marvelling at Bolinao rock formations, and kayaking to explore the beauty and serenity of nature.
Nearest Airport
Clark International Airport is 215km from the resort.