This guide to the top dishes from 8 regions of China is brought to you by foodie couple Elizabeth Ang (37) and Moses Yeo (39) from Singapore. In their free time, they love exploring different international cuisines and exposing their palate to new and exciting flavours.
Chinese food is complex and bears a rich and storied history. Throughout the country, what is understood to be "Chinese cuisine" varies greatly due to different ethnic and class backgrounds, forming the diverse range of cooking techniques, ingredients, dishes and eating styles.
While the official number of cuisines is fiercely debated, there have been eight specific culinary traditions that are most commonly known internationally.
These eight culinary cuisines are Anhui, Cantonese, Fujian, Hunan, Jiangsu, Shandong, Szechuan and Zhejiang. Each cuisine has a distinct style and taste, and bear striking characteristics that make it easy to tell them apart.
Here are the top dishes from each cuisine that are a must-try when visiting these regions of China.
1. Guangdong Province, Slow Boiled Soup
Guangdong is in close proximity to the South China Sea and blesses the people with a plentiful supply of food and fresh seafood. Known as the Yue Cuisine, the dishes are lightly seasoned and bear a sweet taste, similar to the Zhejiang and Jiangsu Cuisines.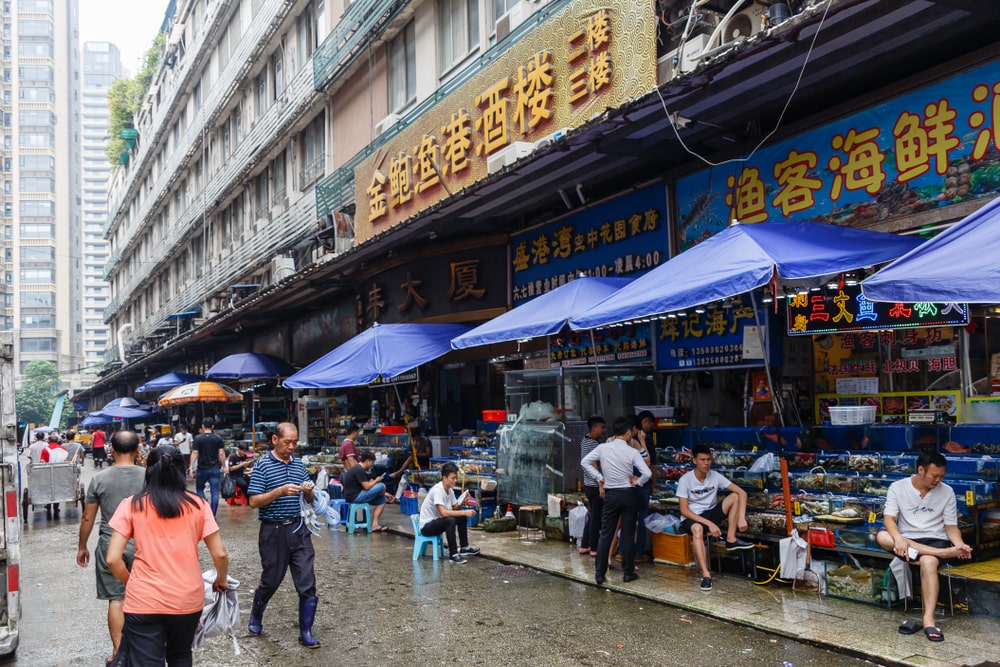 Due to Guangdong's proximity to the southern coast of China, fresh live seafood is a specialty in Cantonese cuisine. Photo from Shutterstock.
Cantonese chefs pay attention to the quality and natural taste of ingredients — and the dish we picked for the Yue Cuisine is slow-boiled soup. The dish perfectly represents the patience of the chefs and how the cuisine is known for bringing out flavours and the sweetness of their ingredients.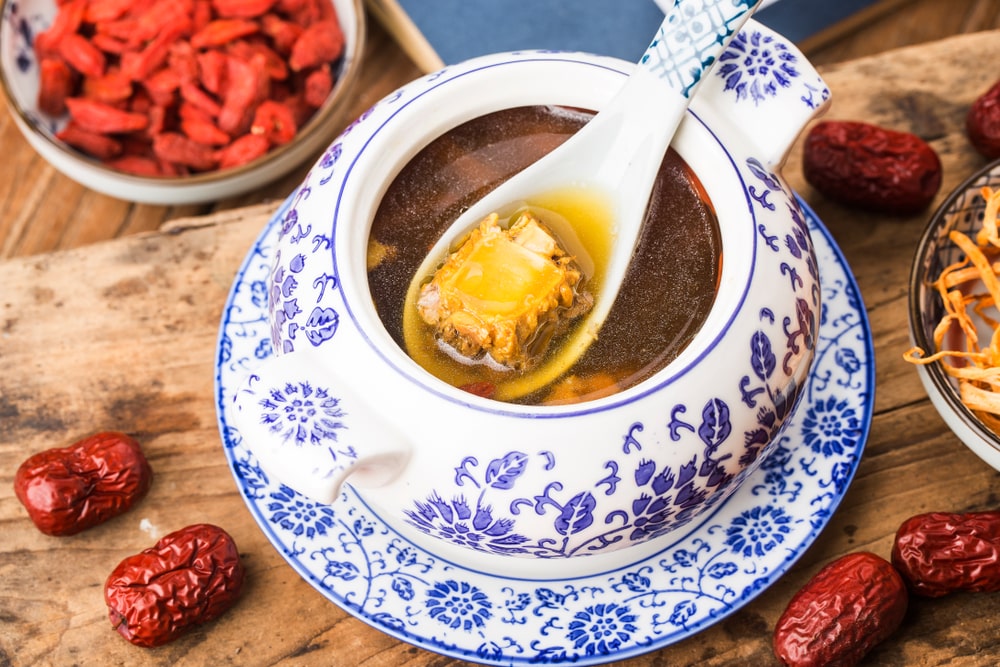 The Yue Cuisine has soup for every occasion and all weathers, believing that slow-boiled soup can strengthen one's health. Photo from Shutterstock.
Slow-boiled soup (老火汤, translated as old-fire-soup), is a clear broth prepared by simmering meat and other ingredients over low heat for several hours. Usually, traditional Chinese herbs with medicinal properties such as Goji berries, Caterpillar fungus and Angelica herb are used as ingredients. It is widely believed that slow-boiled soup can heal and strengthen one's health.
2. Szechuan, Kung Pow Chicken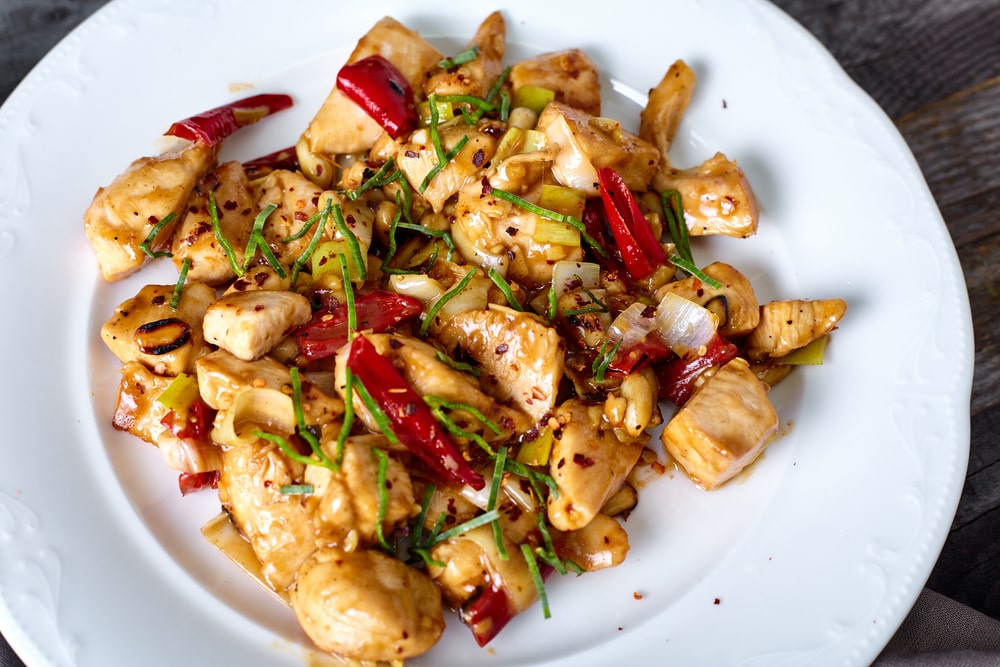 The name of Kung Pao comes from a court official Ding Baozhen in Qing dynasty, a protector of the crown prince. Photo from Shutterstock.
Szechuan cuisine, Chuan Cuisine, is renowned for its bold favours; chilli, garlic and Szechuan peppers are used liberally throughout the dishes. Most notably, the internationally famed Szechuan pepper is unique for its intense fragrance and mouth-numbing sensation and has gained a loyal following worldwide for its robust taste.
Featuring a good combination of flavours, one of the most iconic Szechuan dishes is the Kung Pao Chicken. The Kung Pao Chicken (宫保鸡丁, translated as Palace Protected Chicken Cubes), is a dish prepared by frying diced chicken and dried red peppers with golden peanuts.
3. Jiangsu, Sweet and Sour Mandarin Fish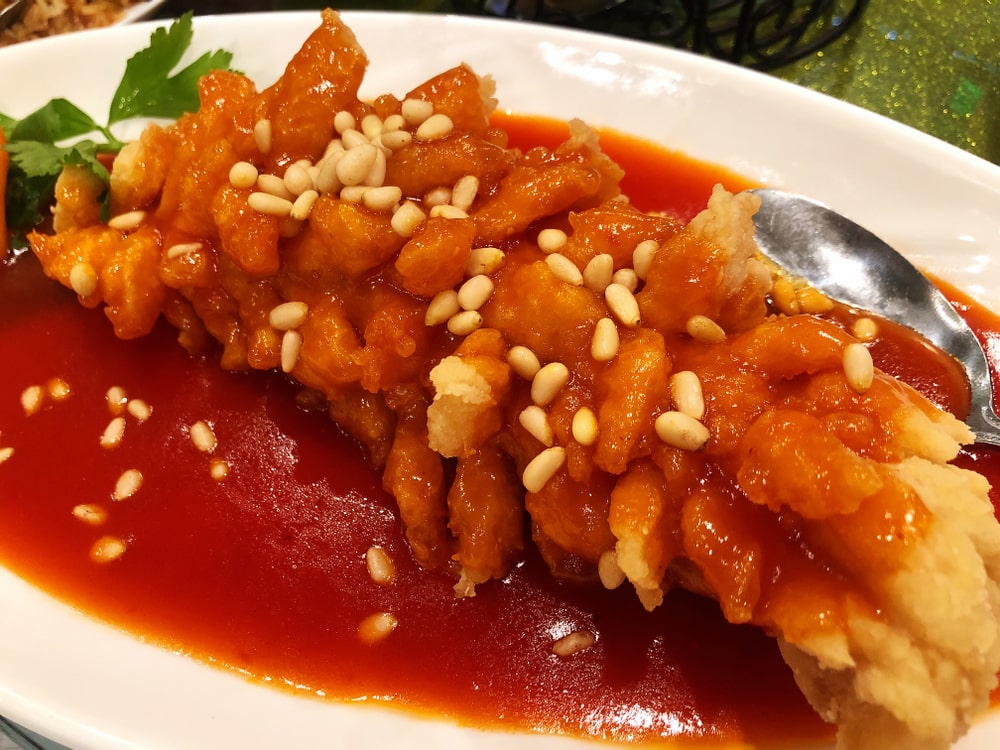 The squirrel-shaped dish is said to "squeak like squirrels" when hot marinade is poured onto it. Photo from Shutterstock.
One of the lesser-known of the eight great cuisines of China, the Su Cuisine hails from Jiangsu Province. Most dishes are beautiful and delicate in appearance and, similar to Guangdong's Yue Cuisine, are rich in natural flavours and sweetness.
A dish that showcases the Jiangsu chef's skill at creating elaborate and beautiful menus is the Jiangsu Sweet and Sour Mandarin Fish (松鼠桂鱼, translated as the Squirrel Mandarin Fish).
Named for its appearance, the mandarin fish is prepared with skillful cutting techniques and is sliced to resemble a squirrel. The dish is then kept deep-fried to a golden-brown colour, keeping a crisp surface with a soft and tender middle.
4. Zhejiang, Sweet Ningbo Rice Balls
In general, food from Zhejiang is fresh and light, with seafood as its main draw. Hangzhou was the capital of the Southern Song Dynasty and the city was renowned for its wealth, resulting in exquisite and refined dishes.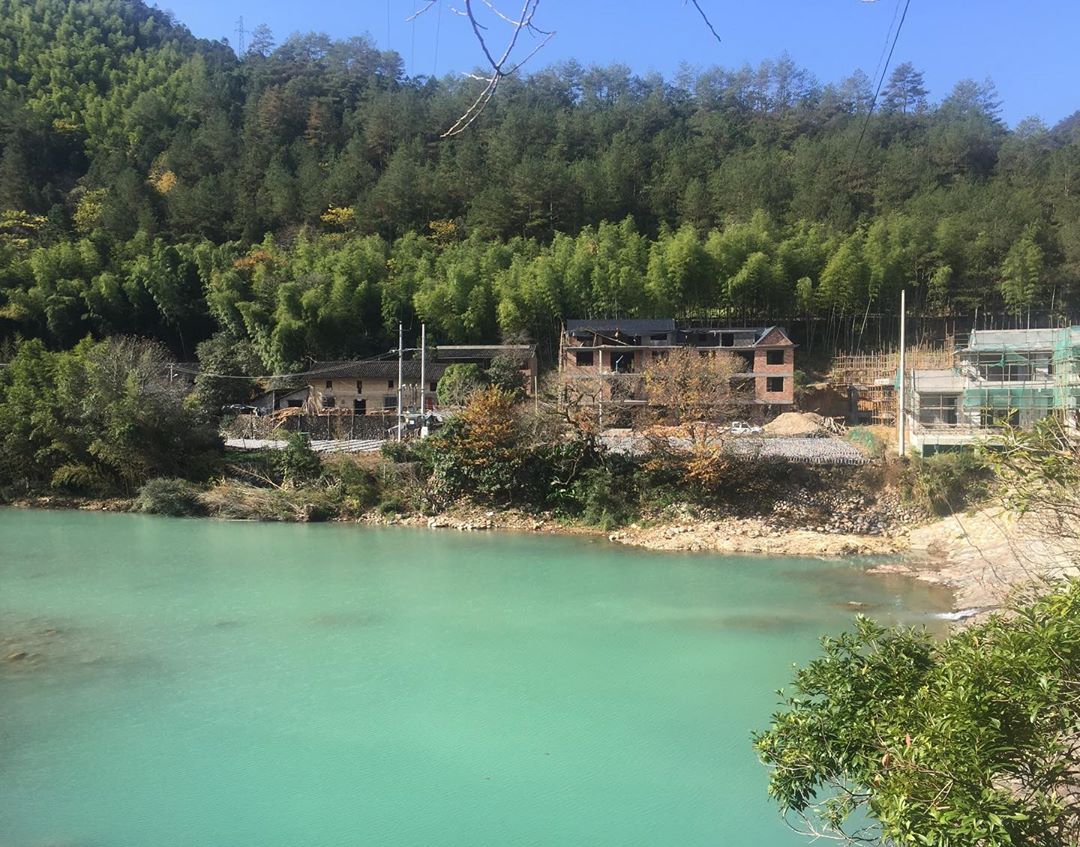 Zhejiang is one of the birthplaces of ancient Chinese civilization, and has been one of the great cultural centres of China for many centuries. Photo from @carlaploeg via Instagram.
However, we find that while the dishes from the Zhe Cuisine is fresh and artistic, the main draw for us was the sweet confectionary from Ningbo. Sweet desserts were a treat for the wealthy and enjoyed regularly in the province by the well-to-do.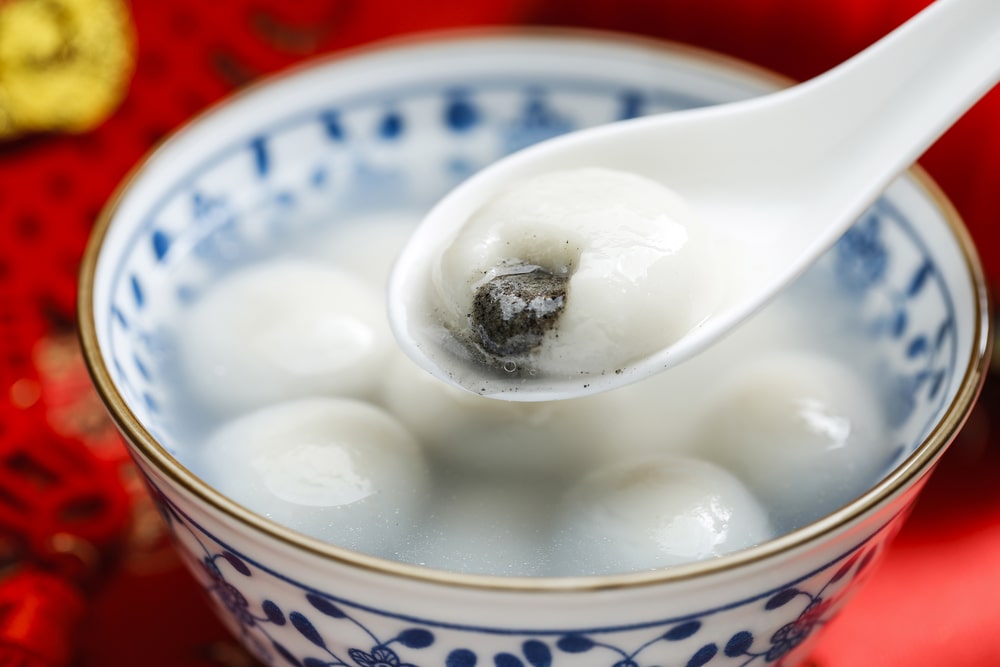 The Sweet Ningbo Rice Balls are soft, sweet and melts in your mouth with all types of savoury and sweet fillings. Photo from Shutterstock.
The Sweet Ningbo Rice Balls (宁波年糕), is an example of their local sweet treats. The glutinous rice and sugar come together in a chewy yet enjoyable taste, with black sesame or red bean filling mixed with sugar. You will also find that flavourings sometimes include cassia (cinnamon tree) flowers.
5. Anhui, Red-Braised Fermented Mandarin Fish
Anhui Province is one of the poorer inland provinces west of Shanghai, and their dishes are predominantly hearty mountain food that incorporates wild ingredients found in the local mountains. For efficiency, people have also adopted simpler cooking methods and preparation.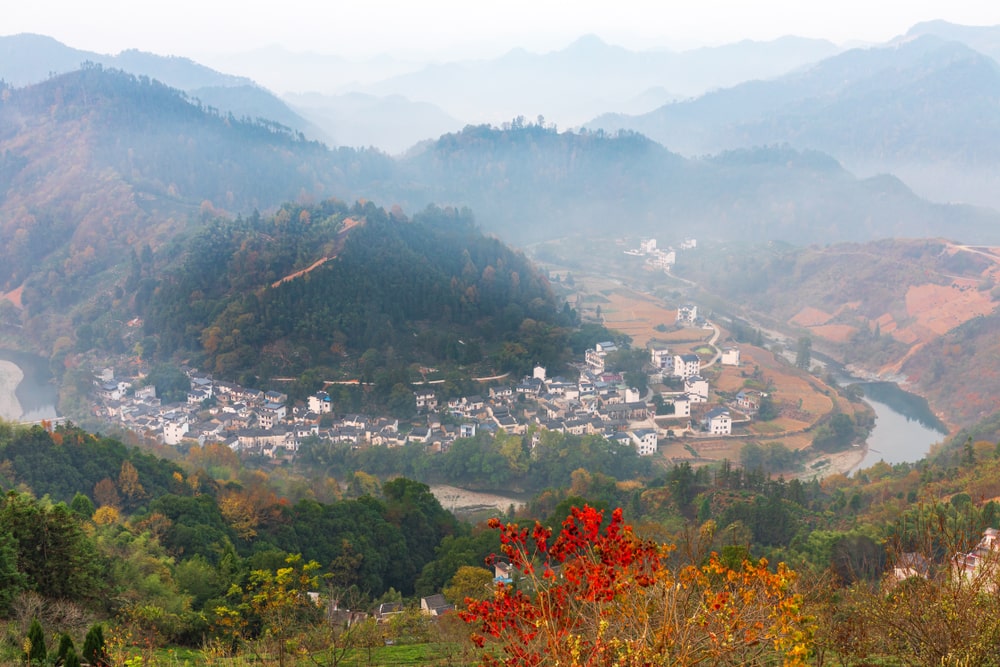 Many ingredients used in Anhui Cuisine come from the neighbouring mountain areas. Photo from Shutterstock.
The Hui Cuisine is particular about controlling cooking time and temperature, careful not to overcook so as to preserve the ingredient's nutrition. One of the signature dishes of the Hui Cuisine is the Red-Braised Fermented Mandarin Fish (红烧臭桂鱼, translated as red-braised stinky mandarin fish).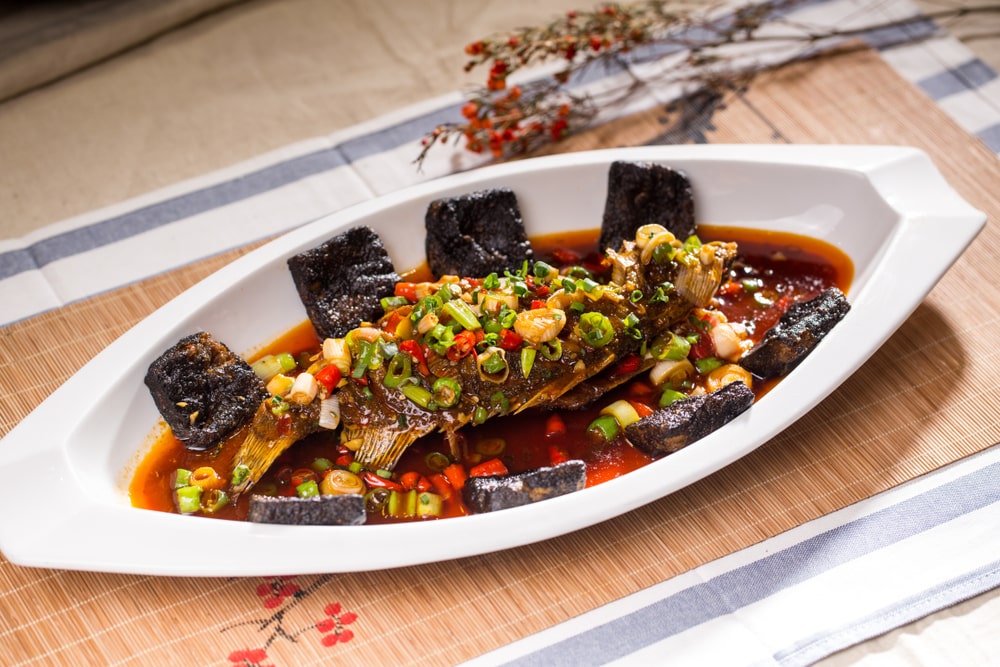 The stinky Red-Braised Fermented Mandarin Fish is traditionally marinated with salt, crammed tight under heavy stones in a barrel and left to ferment for eight days. Photo from Shutterstock.
The fish is marinated in light brine and fermented for days to release a pungent smell not unlike blue cheese and stinky tofu. It is then braised in soy sauce with chopped bamboo shoots. The smell, despite being unpleasant, is an acquired taste that rewards you with a unique and addictive flavour.
6. Fujian, Three-Cup Sauce Stewed Chicken
The Fujian province prides itself on great seafood soups and fragrant yet controlled use of spices. A light fare compared to the stronger and more robust cuisines, it is often sweet and sour to taste.
The Min Cuisine is known for the use of exotic delicacies from the mountains and seas. The abundant natural resources add a nutritious twist to their dishes and are low in calories for the health conscious.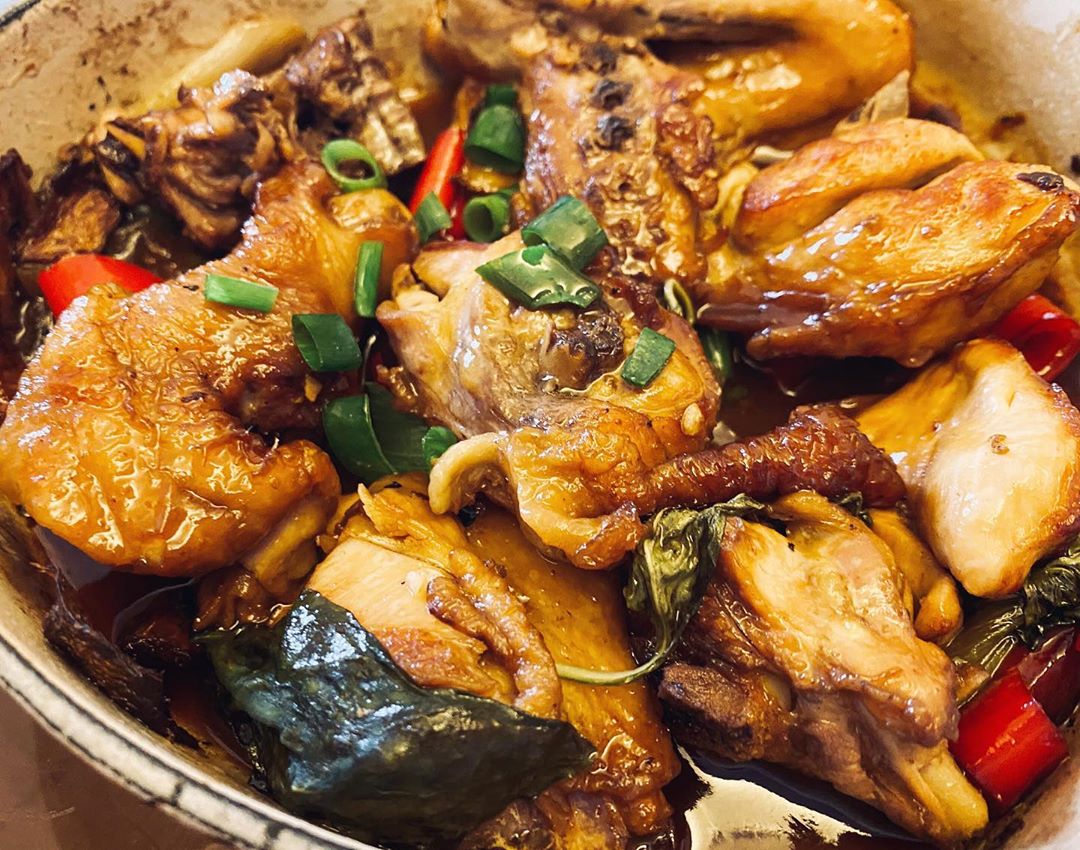 The dish is named "Three-Cup Sauce Stewed Chicken" for its basic recipe of a cup of soy sauce, a cup of rice wine, and a cup of sesame oil. Photo from @chiba0007 via Instagram.
The Three-Cup Sauce Stewed Chicken (三杯鸡) is prepared by braising chicken in an infused soy sauce broth and reducing the gravy to serve with the chicken. This dish is commonly found in Taiwan, where most Fujian descendants reside.
However, we recommend trying the Fujian version which features a stronger flavour and authentic history behind the dish.
7. Hunan, Steamed Fish Head with Pickled Pepper
While Szechuan's spicy numbing flavours are a tourist favourite, the Hunan province trumps the spice game with its hotter dishes. While their spice is less numbing and slightly sour to taste, the Xiang Cuisine uses vinegar with pepper to stimulate the taste buds so as to create a wider range of flavours.
Choosing pickled peppers with the right acidity is the secret to the Hunan special — for starters, try the Steamed Fish Head with Pickled Pepper (剁椒鱼头, translated as diced red peppers fish head).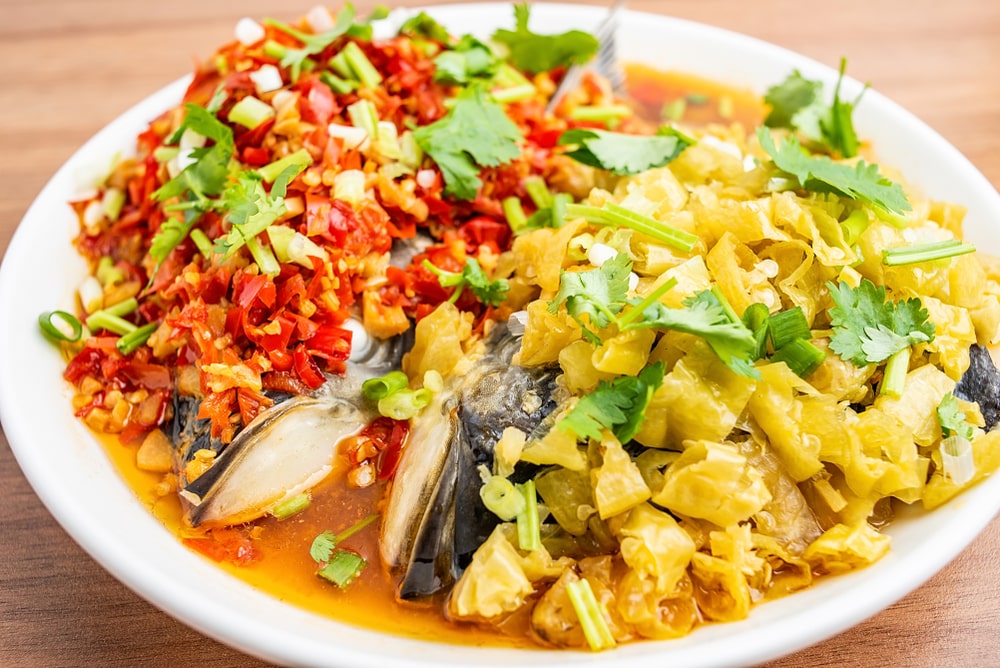 Hunan cuisine is more of a dry spice than the numbing burn of Sichuan food and offers freshness and aroma. Photo from Shutterstock.
Placing red and yellow-green pickled peppers over the fish head makes it look daunting to the spice-averse, but trust us when we say that it looks spicier than it tastes. If you can eat a plate of hot wings, chances are you'll love this dish.
8. Shandong, Sweet Sour Carp
Shandong was one of the first civilised regions in China, and an early cultural centre, with its cooking traditions setting the style for the regions around it. The dishes are primarily seafood and vegetables cooked in high heat to lock in the flavours.
Lu Cuisine dates back to more than 2,500 years and was even used to dominate the imperial kitchens in the Spring Autumn Period (771 to 476 BCE). The Lu Cuisine must-try dish is the Sweet Sour Carp (糖醋鲤鱼).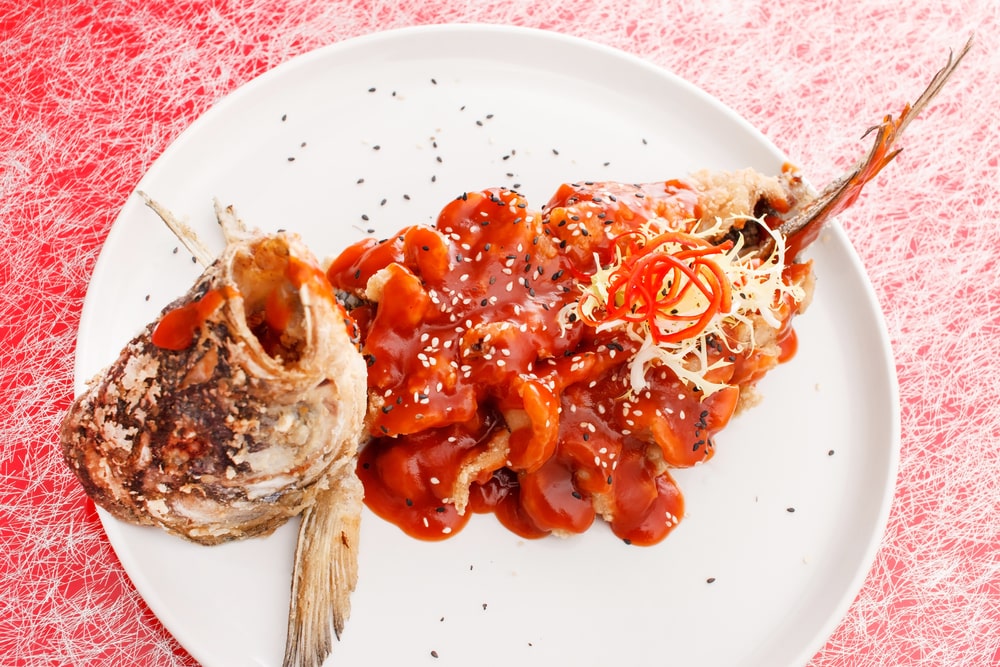 A traditional Lu Cuisine dish, Sweet Sour Carp is a favourite at banquets all over north China. Photo from Shutterstock.
A deep-fried whole carp served with a tangy and sweet sauce, the Sweet Sour Carp does justice to the freshness of Shandong's famous seafood. Traditionally, the authentic dish demands only freshwater carp from the Yellow River and was served to the affluent Chinese.
Where to Stay
When planning your gastronomic trip around the different regions of China, you definitely want to set up base somewhere convenient and in the heart of where all the activity (and food!) is.
Fortunately for travellers, the growing hospitality trade in the country makes for plentiful lodging choices. Major international hotel brands are popping up across the country, and the choices in each region is enough to make your head spin.
If you're not sure where to begin, here's a list of hotels across the most famous regions of China that offer not only convenience, but ensure a vacation in the lap of luxury.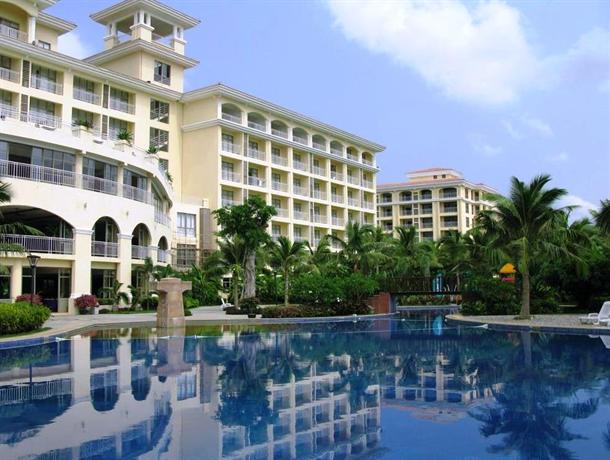 Photo from RCI.
One of Asia's most beautiful paradises, the calming amenities at Boao Island Forest Hotel (#DA13) is perfect for couples seeking a romantic getaway to families travelling with young children. The hotel conveniently offers entertainment facilities like basketball courts, bike rentals and more, as well as a luxurious spa and pool for adults looking to unwind and relax.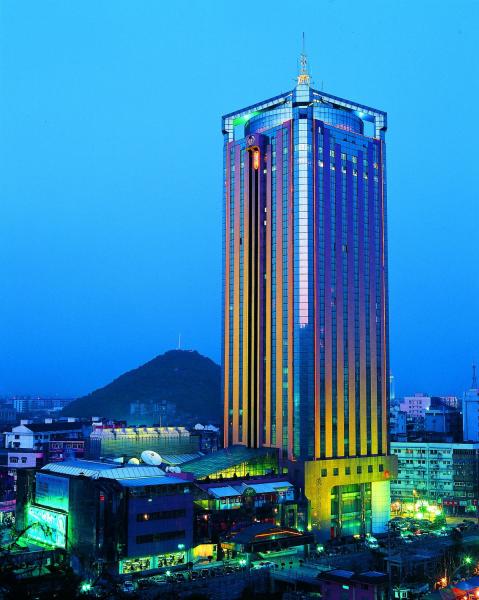 Photo from RCI.
Located in the heart of Hangzhou, the Jinma International Hotel Hangzhou (#A312) hotel offers comfort and convenience. If you're looking for an easy way to try the local regional dishes, the hotel offers plentiful dining choices at their restaurant on the 28th floor, serving up authentic Hangzhou-style dishes.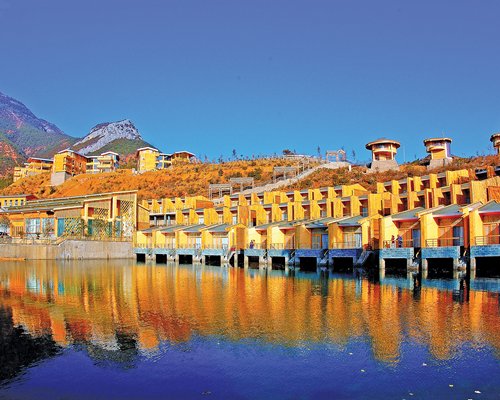 Photo from RCI.
A resort that is a sight to behold, the Lugu Lake Mosuo Home Hotel (#A533) is located on the edge of the banks of the stunning Luguhu Lake, while the building's architecture is built in a Mosuo style unique to the region. The resort also offers many exciting on-site activities such as boating, fishing and even golfing against the mountainous backdrop.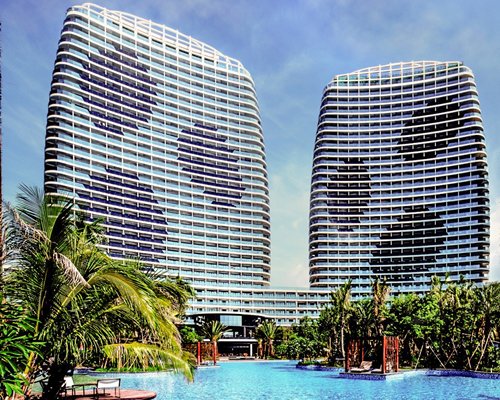 Photo from RCI.
Amidst the sights and bustle of Guangzhou, Sandalwoods Resort & Spa (#D471) offers a respite in their luxurious amenities and modern design. With beach access right from the resort, enjoy activities like windsurfing or scuba diving, and take advantage of the resort's child care services to get a moment to yourselves and enjoy a relaxing spa session at the on-site spa.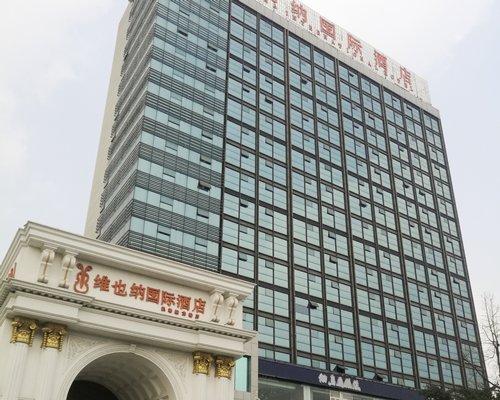 Photo from RCI.
Well placed in the business district of Chengdu city, the Vienna Hotel Chengdu (#DH18) provides a conducive spot to take a break from your busy days. Offering hotel guests superior services and a broad range of amenities, the Vienna Hotel Chengdu is committed to ensuring that your stay is as comfortable as possible.