Vietnam is known for its rich cultural experiences and bustling alleyway eateries that serve bowls of flavourful Phở and Bánh mì. But there's so much more than the touristy tracks of this incredible country.
Beyond touristy attractions and big cities, a charmingly hidden world awaits your discovery in Vietnam. Follow us through an immersive and authentic list of experiences, made for those who truly know how to travel.
Picturesque and Cultural: Sa Pa, Lao Cai City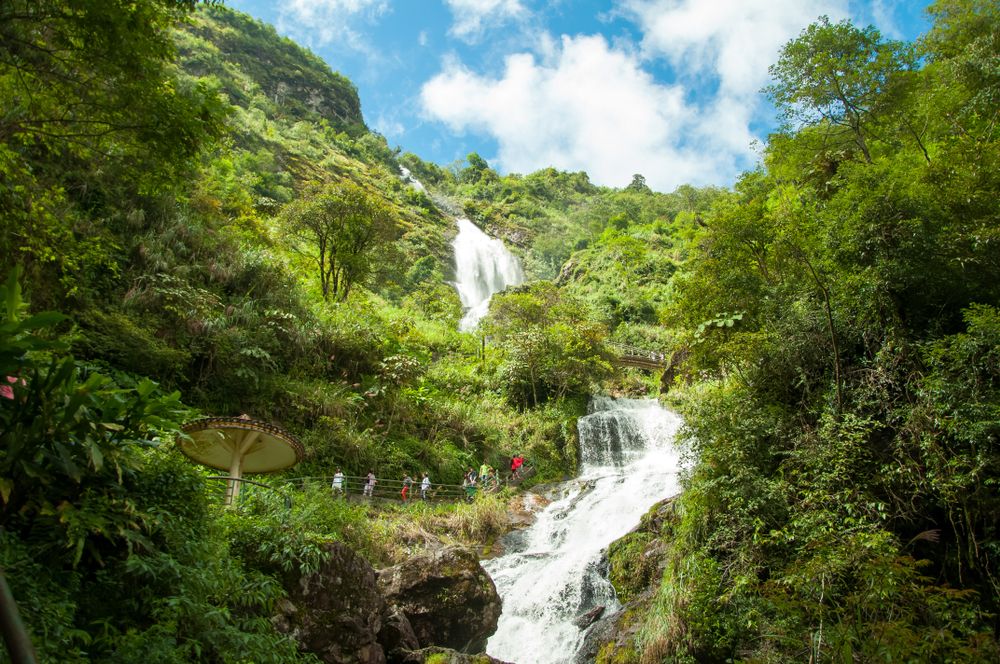 With sky high mountains and waterfalls amongst various attractions, Sa Pa is a must visit in Northern Vietnam. Photo from Shutterstock.
Sa Pa is a quaint, mountainous town located far north of Vietnam, sitting just south of the China border. Don't be deterred by its distance from the main city centre of Vietnam. It remains one of the most accessible and travel-worthy places for a truly cultural experience.
Start your journey from Hanoi with a host of transportation options to get to Sa Pa; get there by bus, train, or take a slow, scenic drive. If you are driving, stop over at the mountainous Vinh Phuc Province that's filled with national parks and temples. We recommend FLC Resort Vinh Phuc (#DJ26) for a good night's rest before continuing your journey.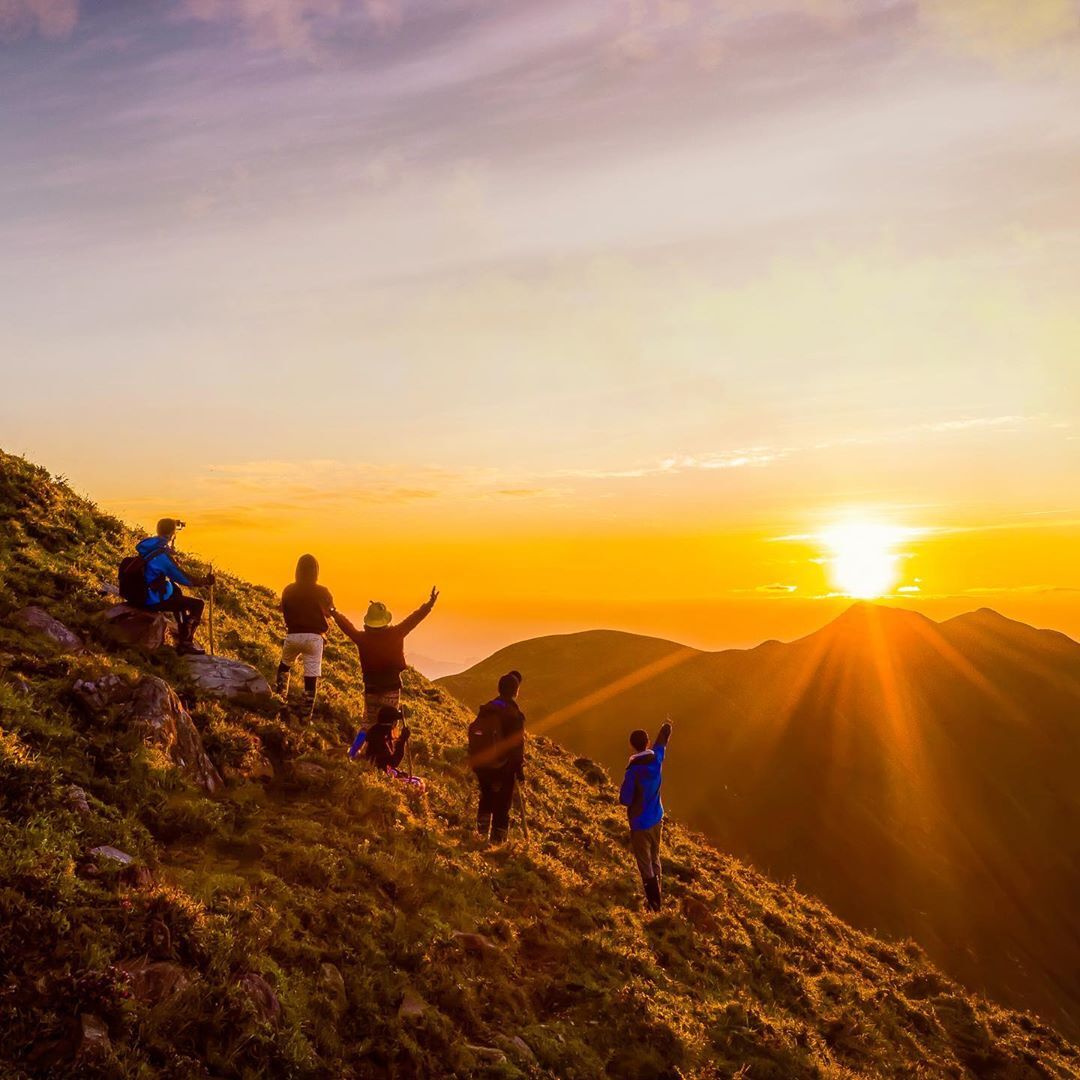 Catch the sunrise from the peak of Fansipan Mountain. Photo from @seeksophie via Instagram.
Here is the home of picturesque terrains, lush rice terraces and multiple indigenous tribes. The main attraction of Sapa is Fansipan Mountain, the highest peak in Vietnam, which stands at an elevation of 3,143m.
If you are an avid hiker, engage a professional guide and trek up the mountain over 2 to 3 days for breathtaking views like no other.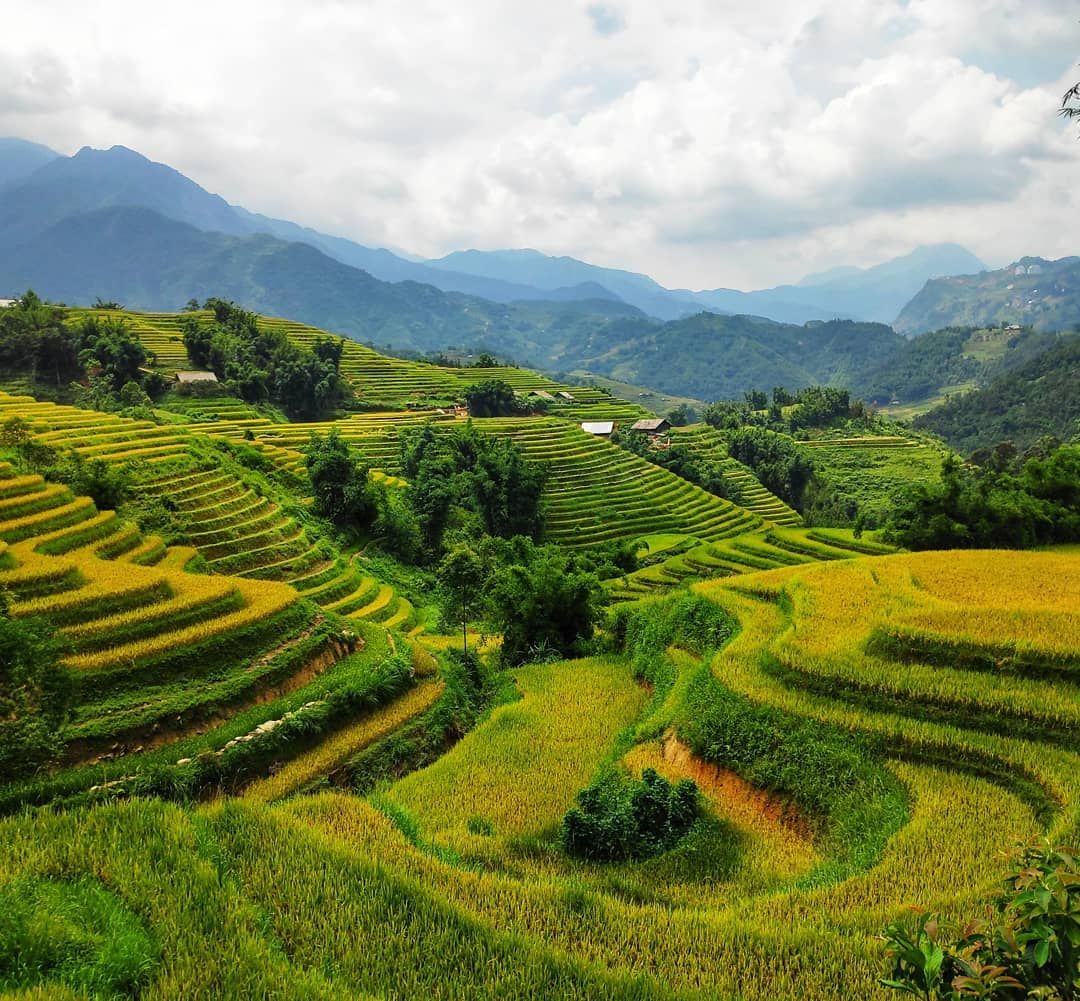 The rice terraces in Muong Hoa Valley present spectacular views. Photo from @kyan_west via Instagram.
For a less physically-demanding adventure, tread on the tiers of rice terraces in Muong Hoa Valley. Learn a few local phrases and mingle with the villagers, known for their warm hospitality.
With so much to do and see at Sa Pa, we recommend a 3-day stay at this beautiful town to fully experience its unique culture and enjoy the natural landscape.
Bay Views and Fresh Seafood: Vinh Hy Bay, Vietnam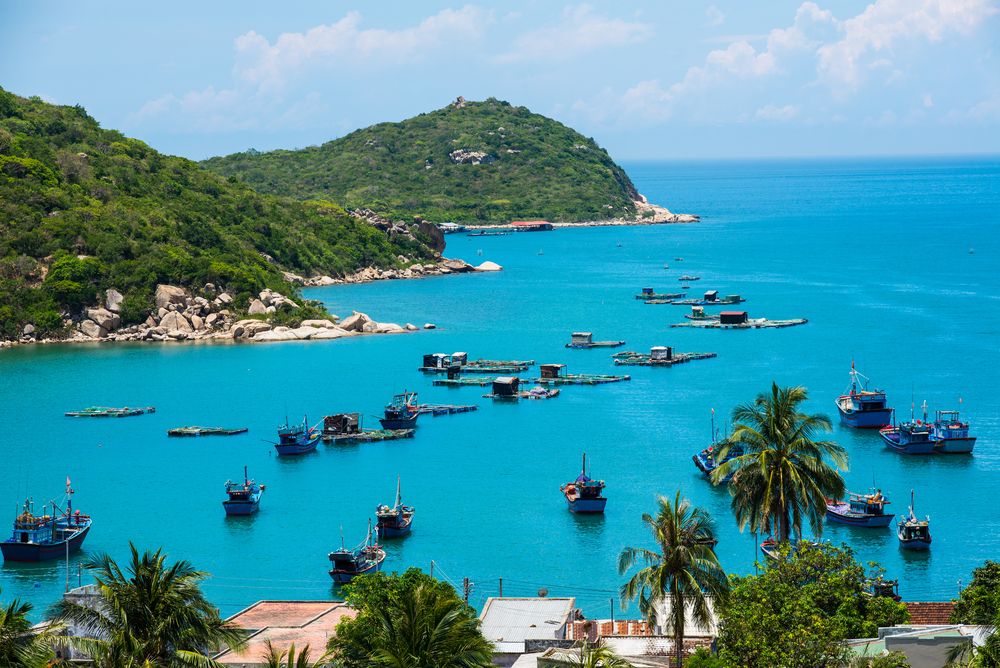 Be delighted by the rich marine life living in the crystalline waters of Vinh Hy Bay. Photo from Shutterstock.
Most of us are familiar with Vietnam's Ha Long Bay, leaving coasts like Vinh Hy Bay unexplored and preserved. Boasting a long coastline, the bay is surrounded by a stunning beach, mountains, forests, waterfalls and villages.
Take a day trip to the bay to explore the various activities along the crystalline coast. Before heading there, be sure to book a ticket for coral watching on a glass-bottom boat tour. Here, the colourful corals flourish and can grow up to 6 meters high.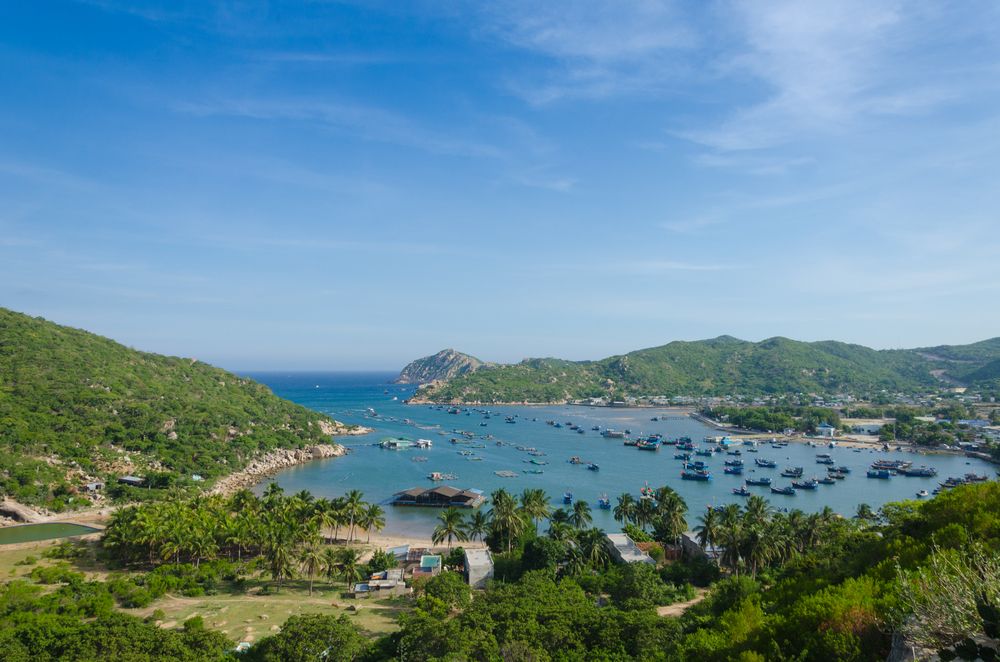 Taking a hike to the Goga Peak of Nui Chua National Park presents a panoramic view of Vinh Hy Bay. Photo from Shutterstock.
Just a short trip next to the bay is the Nui Chua National Park that peaks at 1,000m above sea level. The park has one of the most diverse range of flora and fauna in Southeast Asia, providing shelter to some of the most exotic animals in the region such as the Black Asian Bear.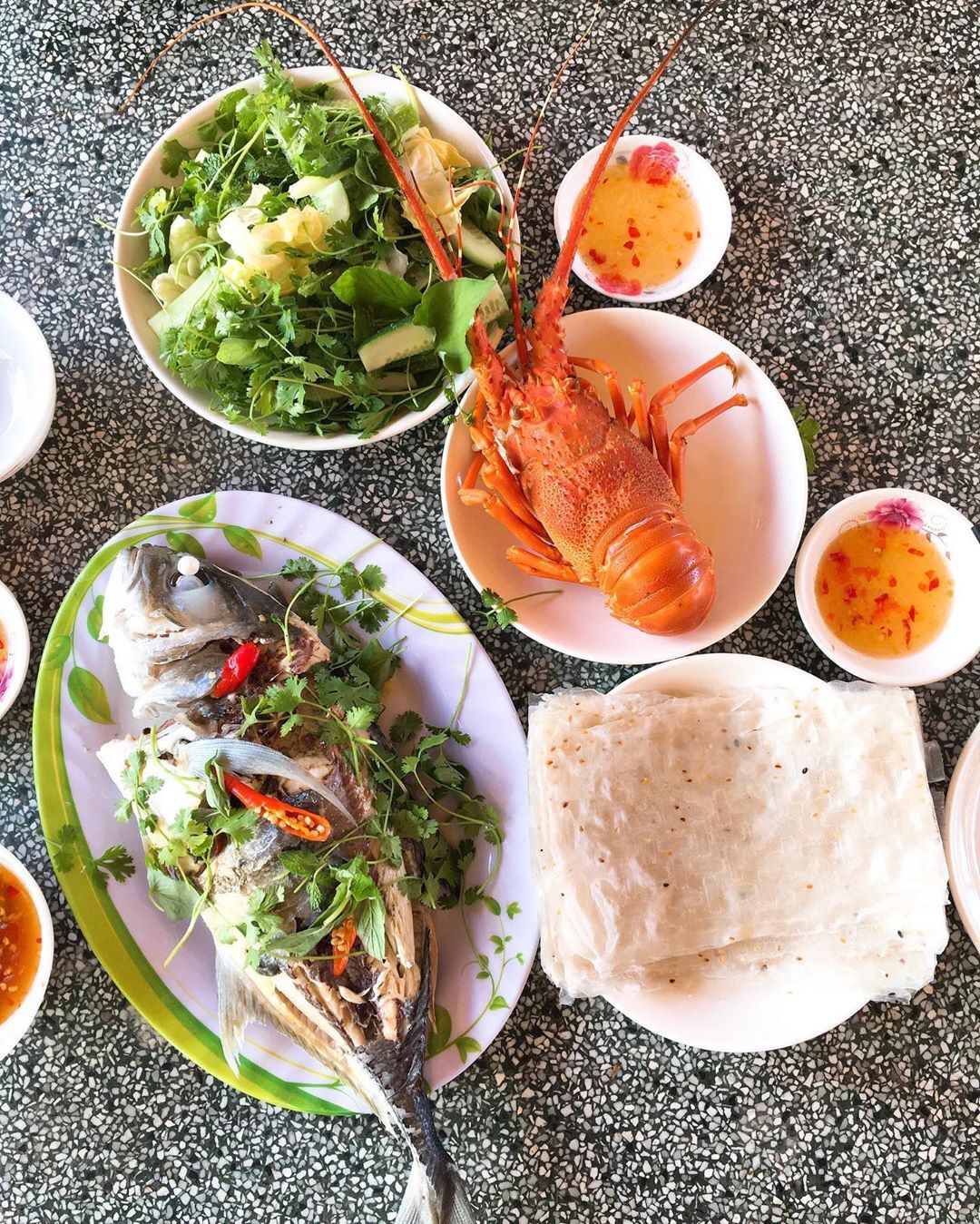 Tuck in to the freshest catch of the day at Vinh Hy Bay. Photo from @phnthphngth via Instagram.
Before leaving for the day, treat yourself to Vinh Hy Bay's freshest catch of the day. Villagers set out early in the morning to make a living by fishing, providing reasonably priced seafood for all to relish in.
If you have a day to spare, embark on a road trip along the coast of Vietnam. Drive through lush mountains that offer stunning views of the ocean, and spend a night at the beautiful beach resort, Ocean Vista Resort by Yes Vacations (#DL60), before heading back the next morning.
Natural Landscapes: Cao Bang Province, Vietnam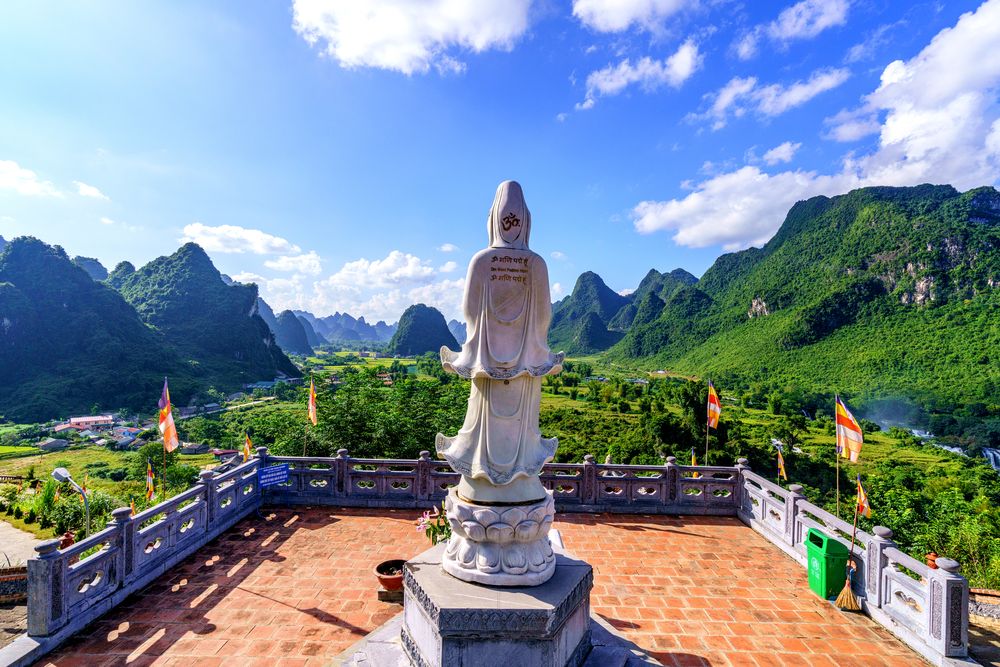 Cao Bang is a great escape for those who have a deep appreciation for nature and its landscapes. Photo from Shutterstock.
Cao Bang is another mountainous region that is located about 6 hours away from Hanoi, sitting on the Northern end of Vietnam. Tourists who have travelled to Cao Bang have praised its remarkable beauty, and well-preserved culture and traditions.
The best way to get there is by taking a bus from Hanoi's My Dinh Bus Station. There are umpteen coaches and mini vans that depart from the station every hour. Before settling on a transport company, remember to check with them on departure times and location from Cao Bang back to Hanoi.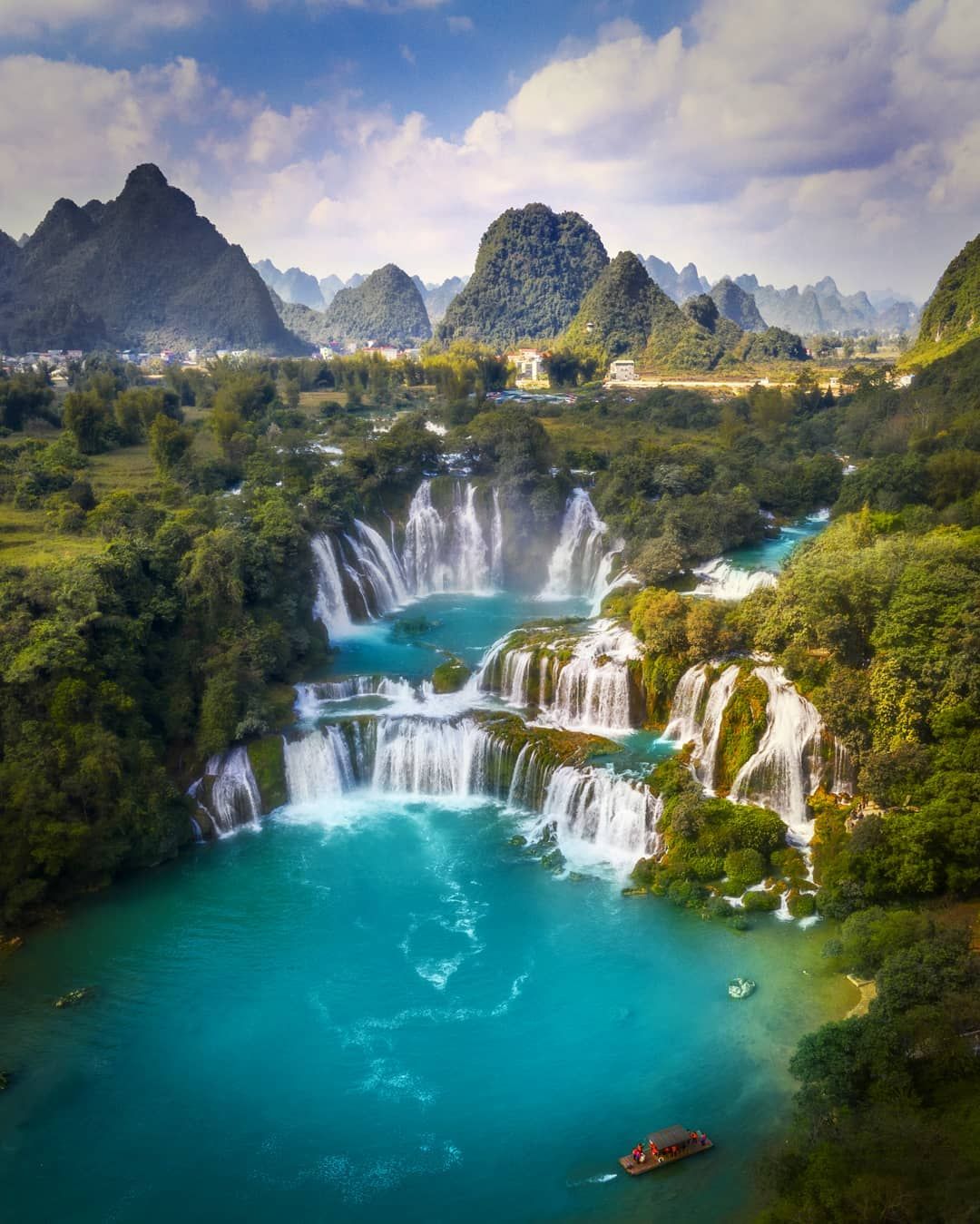 The Ban Gioc Waterfall sits on the border of Vietnam and China. Photo from @guutoby via Instagram.
Just like the Niagara Falls on the border of Canada and the United States, the Ban Gioc Waterfall in Cao Bang is a must-visit. With the waterfall flowing over a 30-metre cliff, it is the largest in Southeast Asia, and sports multiple gorgeous cascades against a lush backdrop.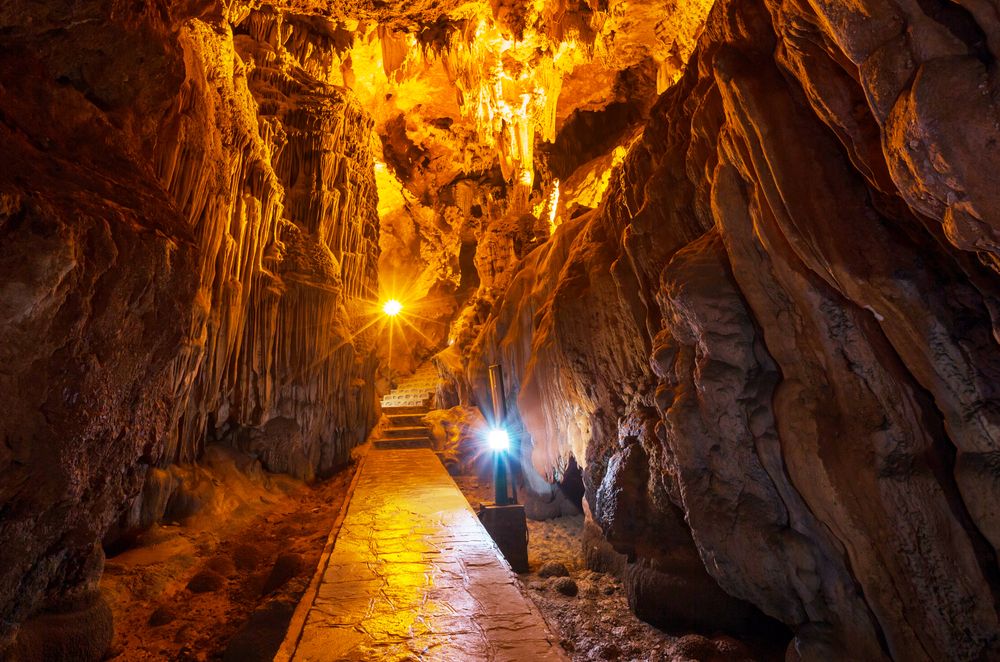 Stalactites and stalagmites fill the Nguom Ngao Cave. Photo from Shutterstock.
Take a 15-minute walk from the Ban Gioc Waterfall and you will find yourself at the Nguom Ngao Cave.
Compared to the caves at the famous Halong Bay, this cave remains relatively quiet and less crowded, allowing one to admire the beauty of these glistening natural formations. Be sure to wear shoes that have a good grip as the ground can be slippery.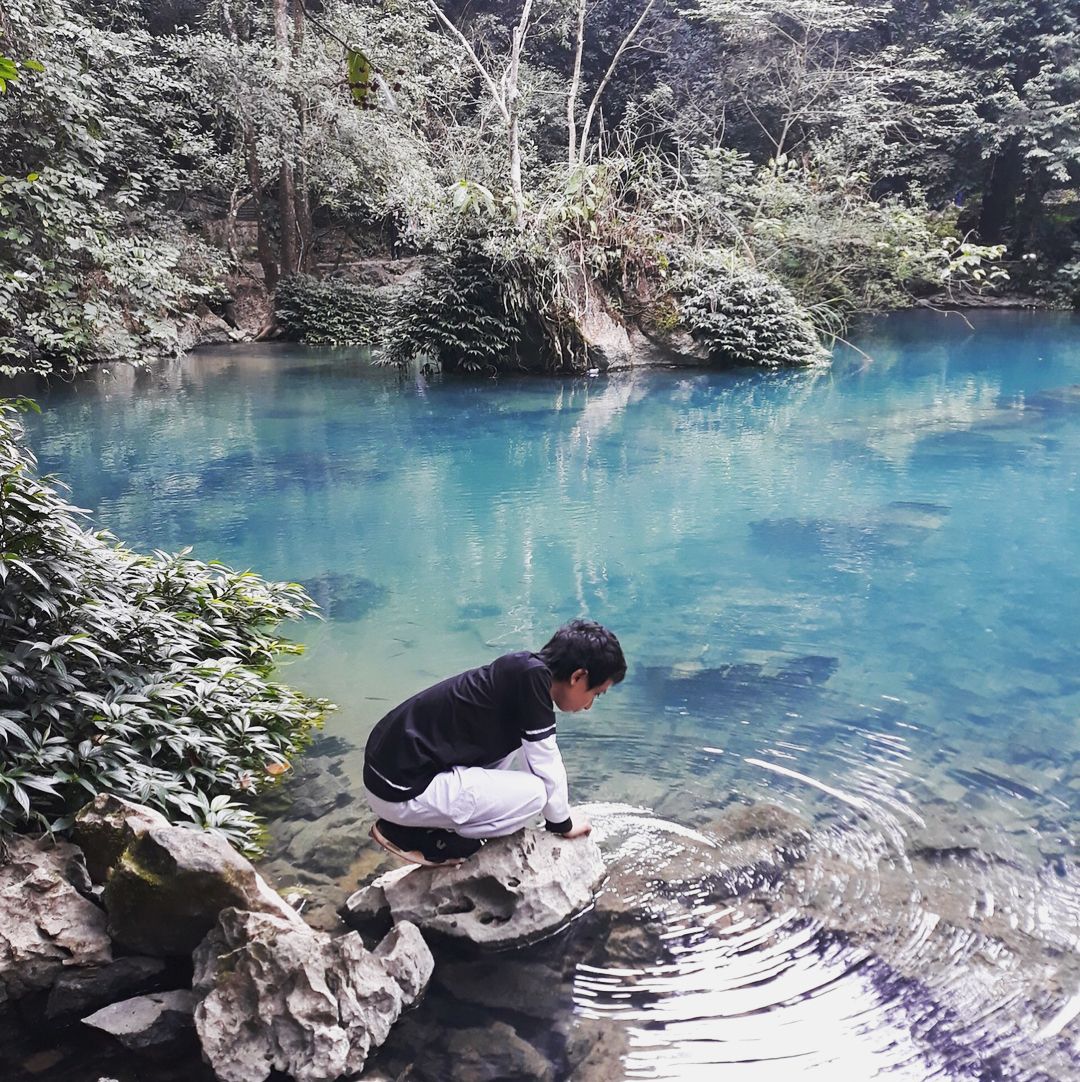 Bring a book when you visit Lenin Creek which sits at the vicinity of Pac Bo Cave. Photo from @benbenben9146 via Instagram.
Go on a scenic 1-hour drive away from Cao Bang and you will arrive at Pac Bo Cave, a place of historic pilgrimage to the country. This serene cave served as a hideaway for the late President Ho Chi Minh after his exile in China, allowing him to craft poems and live in tranquility.
The turquoise waters and sounds of nature serve as the perfect location for reading a book or painting the scenery. Unfortunately, swimming is prohibited to conserve the pristine area.
Can't get enough of stunning natural landscapes? The FLC Samson Beach & Golf Resort (#DJ24) at Thanh Hoa Province overlooks the blue waters of the South China Sea. With an extensive list of activities and facilities available at the resort, it's the perfect destination for all.
History and Culture: Hue, Vietnam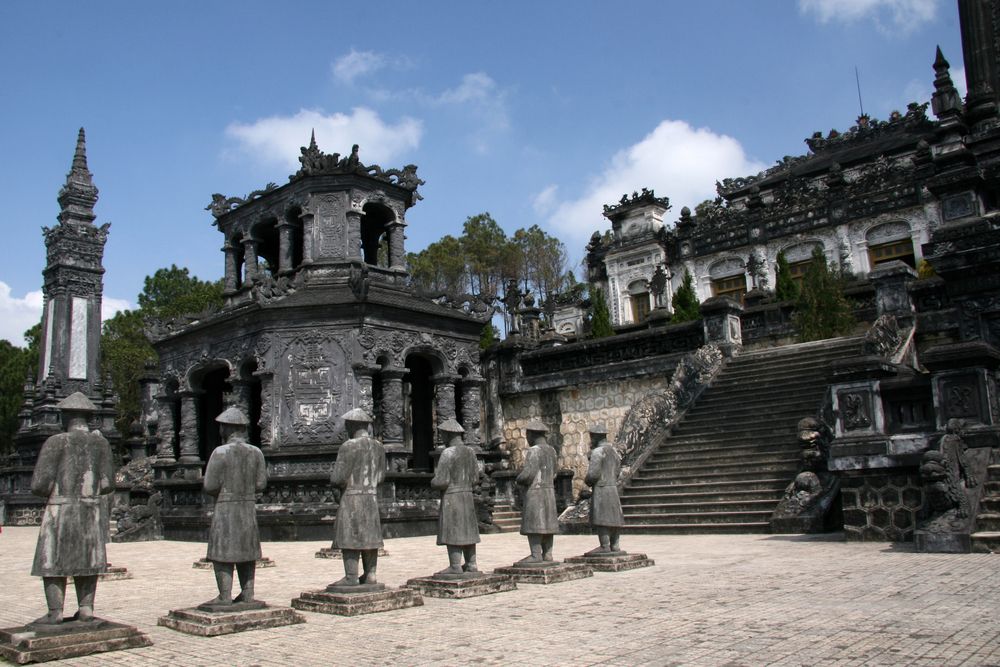 Once home to the imperial rulers of ancient Vietnam, Hue boasts magnificent structures and history. Photo from Shutterstock.
For 143 years (1802-1945), Hue was the capital of Vietnam, which explains its rich historical value. Home to 7 imperial tombs and the ancient imperial city of Vietnam, this city is a treasure land for those who appreciate history and its architecture.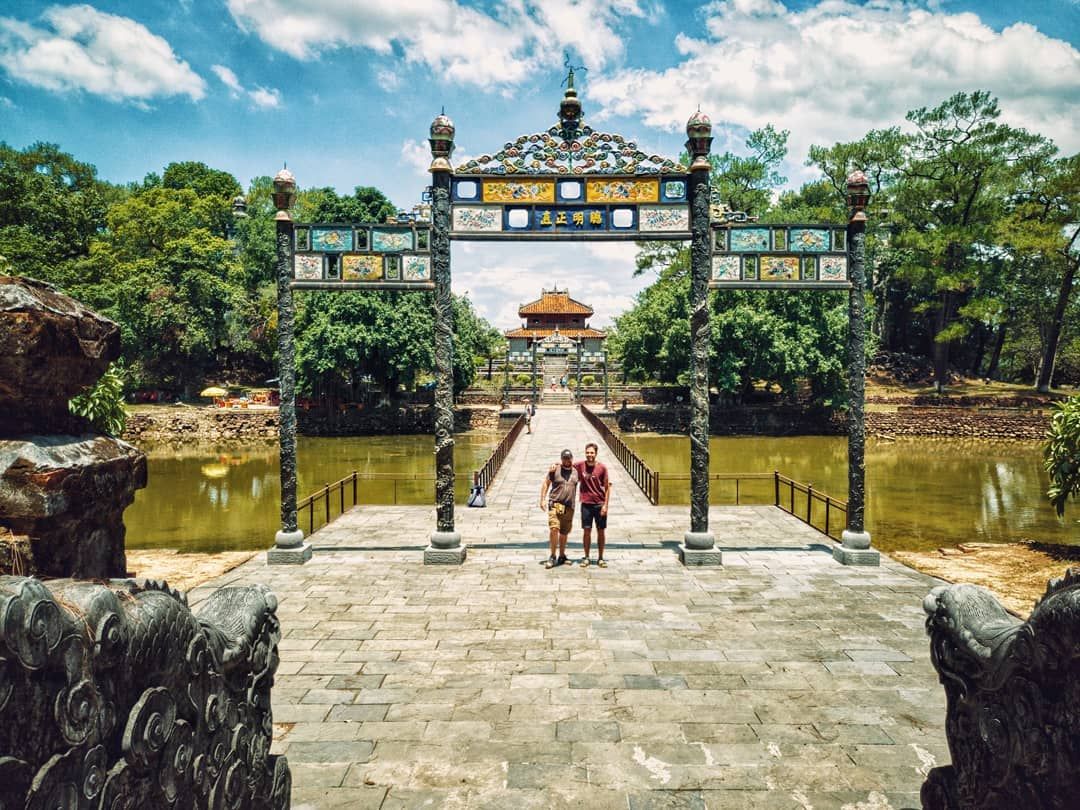 Take a walk around the vast palace grounds of Vietnam's imperial city. Photo from @monossidoz via Instagram.
Listed as a UNESCO World Heritage Site, the Hue Imperial Citadel or more commonly known as "The Citadel", was constructed in 1804 to house the Nguyen Dynasty.
Unfortunately, during the Vietnam War, many of the Emperor's residences, gates, temples and pagodas were so badly damaged that restoration works are still ongoing today. Nonetheless, the imperial grounds provide a glimpse into Vietnam's former royal glory.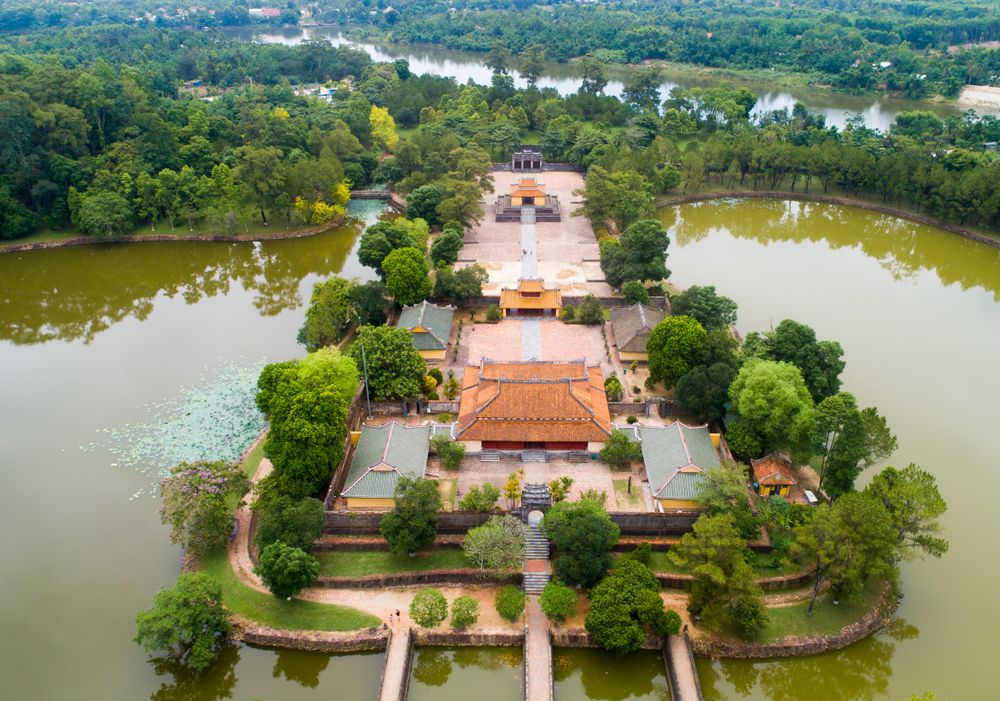 The Minh Mang tomb in Hue is surrounded by lakes and beautiful gardens. Photo from Shutterstock.
Back in the olden days, emperors ordered the construction of their tombs on extensive plots of land to reflect their opulence and power.
One of the most beautiful tombs in Hue belong to Emperor Minh Mang which was built in just three years. In addition to its remarkable symmetrical architecture, the complex has lake-side pavilions and well-maintained gardens.
To return to Hanoi from Hue, book a ticket on a luxury train (Violette Train, Livitrans Express). If you feel like exploring Ha Long Bay, catch a shuttle service from the Hanoi City Center that takes you Tuan Chau Marina for a cruise around the bay. We recommend staying at FLC Grand Hotel Ha Long (#DJ27) for unforgettable views of the majestic bay and its islands.