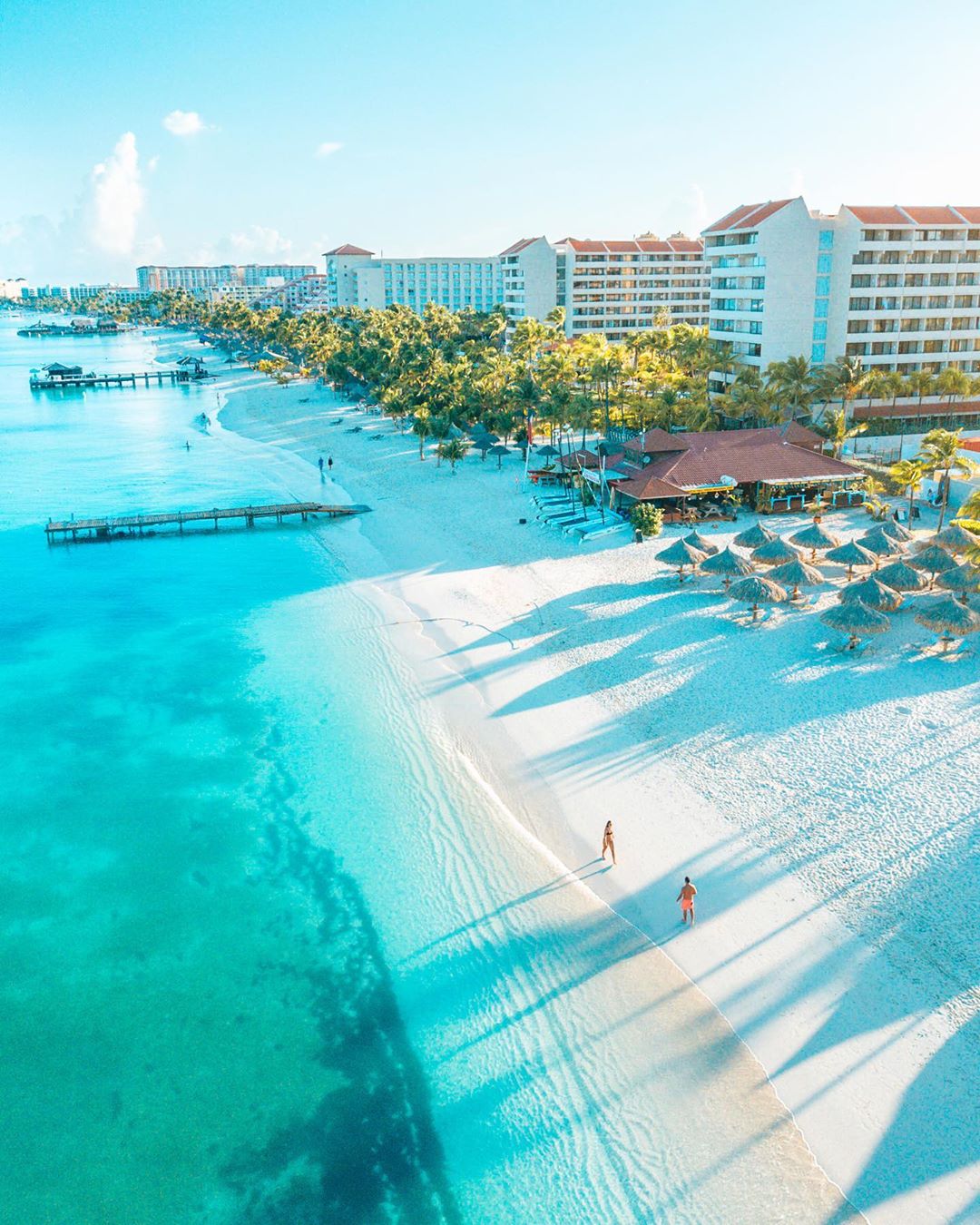 Enjoy a carefree, all-inclusive beachside holiday at Barceló Aruba. Photo from @voyagerguru via Instagram.
For some travellers, discovering all-inclusive resorts has transformed the way they plan their vacations.
At these resorts, meals, drinks, and activities are typically included in the price. This means that once you check in to the resort, you can eat freely at their restaurants, sign up for activities, and use their amenities without worrying about extra expenses.
Each all-inclusive resort varies in what their full-board packages offer, so it's best to research carefully before making a reservation.
Megan Li, 53, and her husband Andrew Li, 54, who are based in Macau, now only travel to all-inclusive resorts.
"We used to plan our own travel itineraries so that we could pick activities that interested our then-teenagers. After they got married and moved away from home, both of us tried an all-inclusive resort and absolutely loved the luxurious experience. Since then all our vacations have been to all-inclusive resorts where we can relax and recharge, and the best part is that they require minimal holiday planning," she said.
Why An All-inclusive Resort is For You
Thinking of vacationing at an all-inclusive resort? You can look forward to fuss-free days full of amazing activities and visits to different restaurants, all within the privacy of your exclusive resort.
Planning your meals is much easier
Most all-inclusive resorts will have at least 2-3 restaurants, which makes deciding where to eat a lot simpler. "We used to scour online reviews to find restaurant recommendations, and then debate on which ones to try. Now we simply rotate around the restaurants during our stay, and try new dishes each time," added Andrew.
All your activities are in one stop
All-inclusive resorts typically offer a range of activities such as water sports, spa treatments, beach sports, and entertainment centres such that you don't have to leave the resort.
Even if you choose to participate in off-site activities such as golfing, transfers are easily arranged for you, saving you the time and hassle from coordinating these yourself.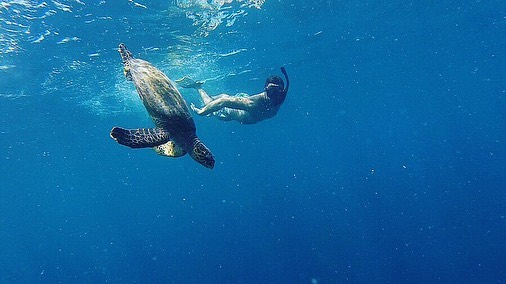 Sign up for snorkelling and swim among the rich marine biodiversity that various destinations have to offer. Photo from @chiarahappiness via Instagram.
Feel safe and secure in your resort
For travellers visiting any destination for the first time, safety can sometimes be a concern. At all-inclusive resorts, you can choose not to travel out of the resort during your stay — there are plenty of amenities to keep you occupied.
Escape city crowds and enjoy privacy
Spend your holiday in the quiet and private confines of the resort where you can unwind and enjoy quality time with your travel companions; away from the hustle and bustle of crowded city centres.
"As city dwellers, we really look forward to a quiet week in a resort where we can savour the sea view and reconnect with each other, away from distractions," said Megan.
Savor the breathtaking views from the quiet comforts of your room. Photo from @voyagerguru via Instagram.
No bill surprises at the end of your vacation
You would be able to estimate the cost of your trip from the time you make your reservations, and you can enjoy your stay without calculating additional costs or worrying about exchanging enough local currency.
Limitations of All-inclusive Resorts
Of course, all-inclusive resorts may not be for everyone. Although they offer fantastic experiences, there are a few downsides to consider.
Limited sightseeing and cultural immersion
If you want to get a hint of local culture and visit famous attractions within the destination, you would have to head out of the resort. Most all-in resorts can help to arrange city tours, but it would come with added cost.
Cuisine tends to be international instead of local
If you're a food lover who wants to try local delights, you may be disappointed as the food at all-inclusive resorts tend to be Western-influenced to cater to tourists. The resort may have 1-2 novelty restaurants that cater to different taste-buds, but if you're a serious foodie, you may want to explore eateries outside of your resort, too.
During peak periods, resorts may get pretty crowded
Travelling during peak periods such as summer vacations or year-end holidays means that the resort could be fully booked, and the facilities crowded with other guests. To work around this, speak with the resort staff to understand the peak periods, and plan your schedule such that you attend activities during off-peak hours to enjoy a more private experience.
Striking a Balance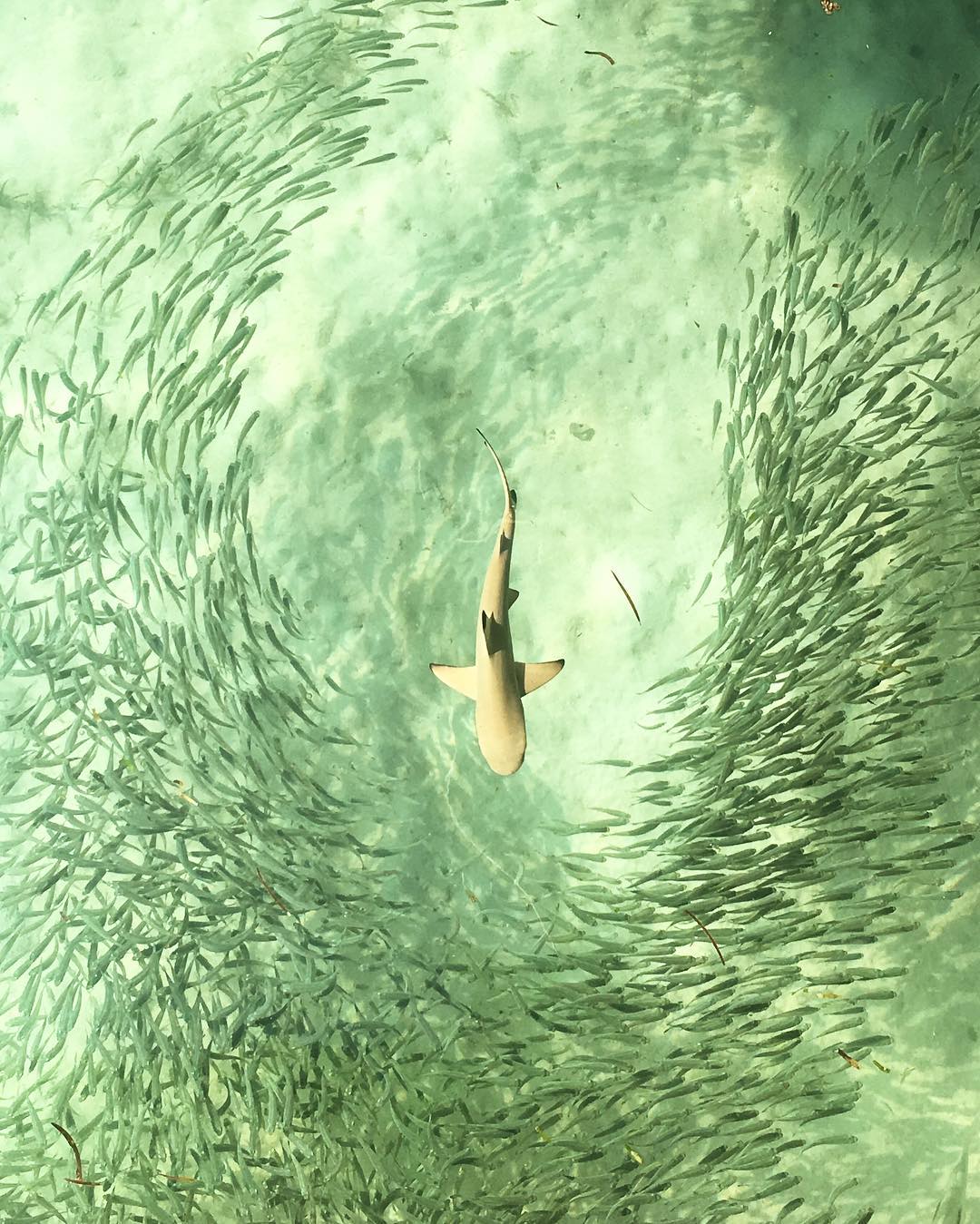 Discover unrivalled views at all-inclusive resorts and their surroundings. Photo by Photo from @anacolaco13 via Instagram.
If you feel uncomfortable paying an all-in price, you can also check with the resort if they have half-board options with only 1-2 meals per day, or if they can customise a package for you.
Excluding one meal is useful if you don't have a large appetite, or prefer to explore other establishments for more food options. Or perhaps you don't intend to try watersports and beach activities, and would rather not pay for these privileges.
Megan and Andrew also have another recommendation for friends who may be apprehensive about all-inclusive resorts. "We suggest to them to spend a few nights at the city centre where the international airport is to experience some local culture, before transferring to the resort. This way, they get the best of both worlds," adviced Megan.
"But for Megan and me, we have grown to love what all-inclusive resorts have to offer. We look forward to our resort experiences every year. We enjoy both trying out new resorts and also re-visiting the ones that have given us exceptional service," added Andrew.
All-inclusive resorts available on RCI
RCI members can choose from the following all-inclusive resorts in our network:
Arie Lagoon — Negombo, Sri Lanka (#DC74)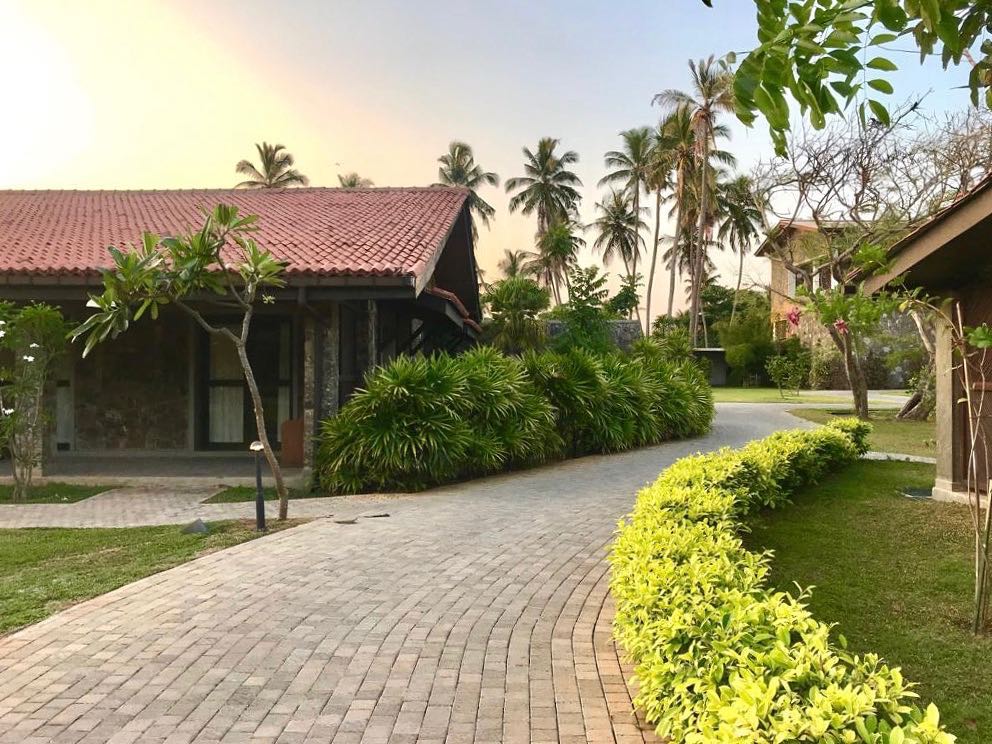 With spacious rooms and luxury amenities, the Arie Lagoon is a dream summer holiday for those who want to step away from the bustling city of Sri Lanka. Photo by Photo from @arielagoon via Instagram.
Arie Lagoon (#DC74) is a luxury 4-star hotel in Negombo, Sri Lanka. It lays between the shimmering waters of the lagoon and the Indian Ocean, in the fishing village of Thalahena. With easy access to the airport and the commercial capital Colombo, Arie Lagoon is your getaway to paradise.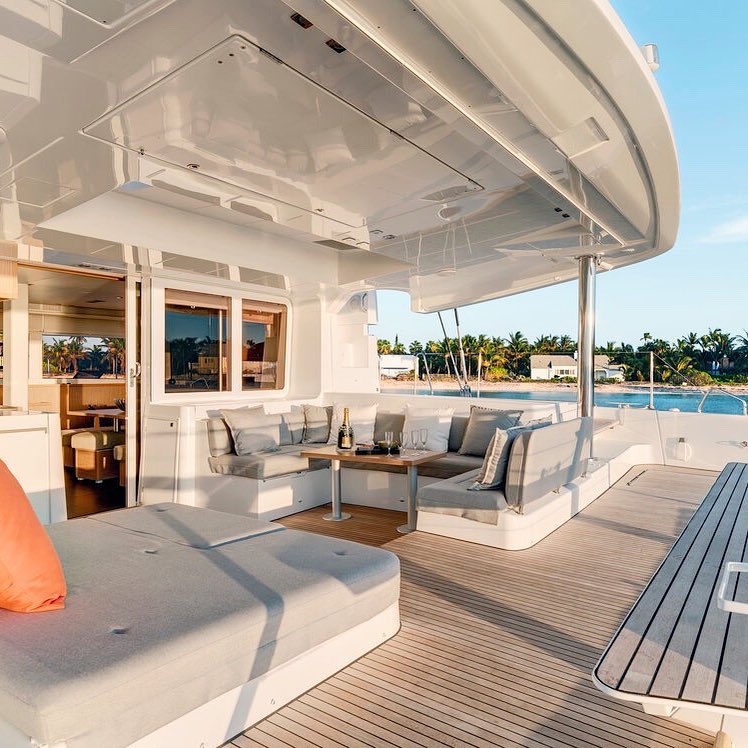 Explore the many islands of Fiji onboard a luxurious and modern catamaran. Photo by Photo from @tradewindslife via Instagram.
TradeWinds Fiji (#DD43) offers you the exotic experience of exploring the beautiful sailing areas around Nadi, a city on Fiji's main island.
Live onboard a luxury catamaran for a week, and visit different islands, with your days ending with cocktails and dinner in quiet secluded bays where the yacht will moor overnight. Their cruise in this fantastic destination takes you through parts of the beautiful and timeless Mamanuca and Yasawa island chains.
Surrounded by lush and towering mountains, guests can feel one with nature. Photo by Libre Resort Huangshan.
Located within the Yellow Mountain range, a UNESCO World Heritage Site, Libre Resort Huangshan (#D771) offers guests a luxurious retreat close to nature.
The all-inclusive, boutique resort offers an array of amenities, including an indoor swimming pool, a rejuvenating spa, and an on-site restaurant serving cuisine from all over the world, including Chinese, Western and Japanese dishes. There is also a kid's club with activities to keep little ones entertained.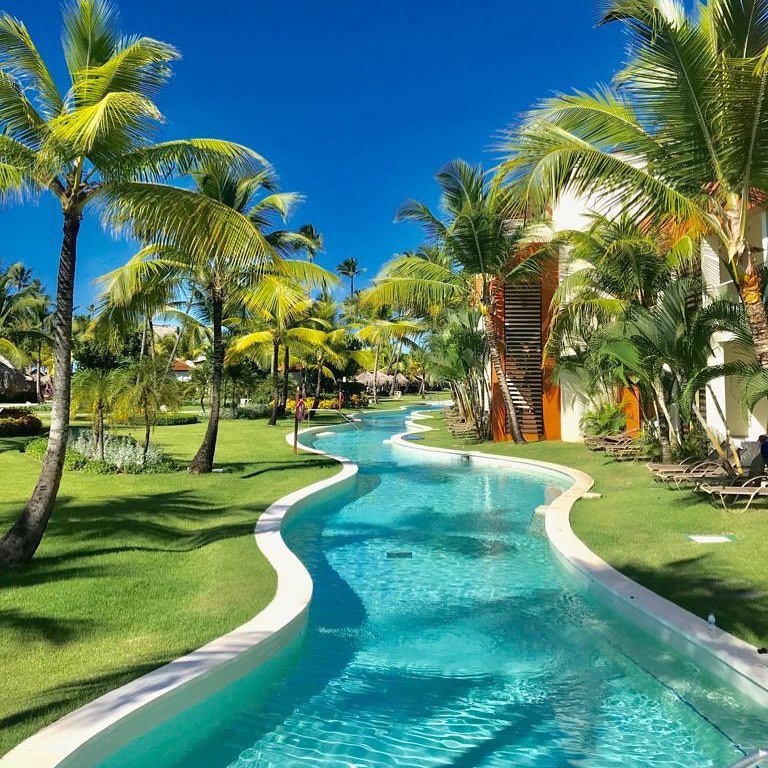 Take a step out of your suite and be welcomed by an infinite pool. Photo by @breathlessresorts via Instagram.
Nestled between the Caribbean Sea and the Lagoon of Bahia Petempich, Breathless Riviera Cancun (#DD17) is a vibrant, chic and modern all-suite resort for adults.
The resort consists of three zones, each with their own personality and atmosphere. Guests can breathe deep in the xhale club section; mix and mingle in the energy center; and party all day and night in the xcelerate Party Zone.
Barceló Aruba — Oranjestad, Aruba (#5764)
Whether you want to relax, bond with your family, or party, there's something for everyone at Barceló Aruba. Photo by @barceloaruba via Instagram.
Located in Palm Beach, Aruba, Barceló Aruba (#5764) features all the ingredients for a unique vacation: a resort right on the beach, turquoise waters, the fine white sands of the Caribbean, and warm weather throughout the year.
This high-end Aruba All-Inclusive resort is the best vacation destination for families and couples. It is also close to many tourist attractions and just steps away from the entertainment, lounges, discos and shopping areas the island has to offer.