Helen Bramley (59) and Erick Brumley (68) are from Sydney, Australia. They enjoy leisure travels with friends, exploring countries that offer amazing natural landscape such as mountains, lakes, and forests. They have travelled to different parts of the Nordic Region as they really love its slow-paced yet experience-filled environment.
Here, Helen and Erick share with us their favourite spots around Finland, Denmark and Sweden, which offer the best combination of adventure, fun and new discoveries for any couple.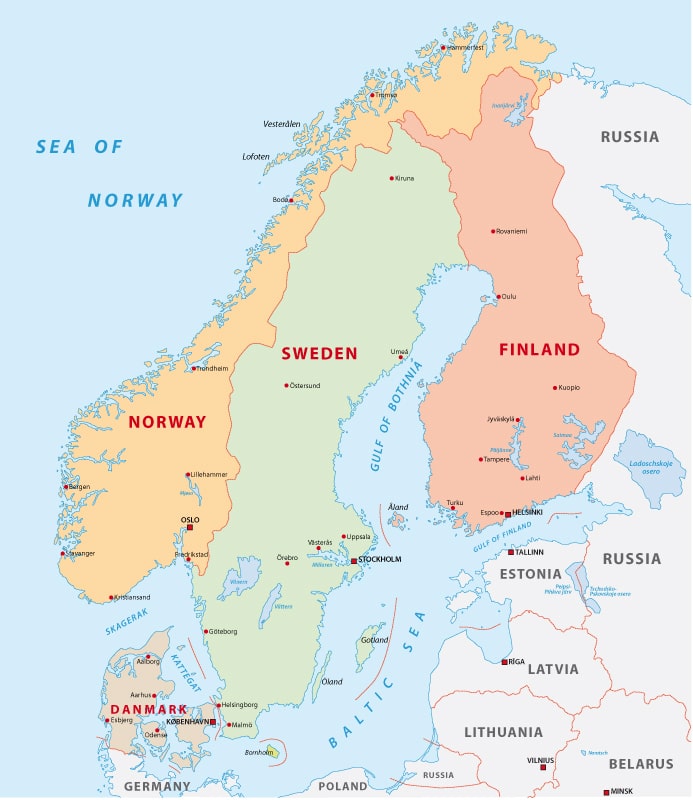 The Nordic Region comprises Denmark, Finland, Iceland, Norway and Sweden, and their associated territories. Photo from Shutterstock.
When referring to the Nordic countries, it comprises Denmark, Finland, Iceland, Norway and Sweden. Note that it is slightly different from 'Scandinavian countries', which only includes Denmark, Norway and Sweden.
Although almost half of this region is considered inhabitable due to its harsh landscapes, this also means the places you'll visit will most likely be untouched by mass tourism. On top of that, be treated to crisp natural air, amazing natural formations and, if you're lucky, a chance to see the Northern Lights.
The Best Region to Catch the Northern Lights
Between September and March, Lapland, a region which spans three countries; Norway, Sweden and Finland, lights up with nature's most spectacular light show. On a clear night, or about 200 nights a year, the Aurora Borealis can be found here, in Northern Lapland.
While it is very rare to catch the Northern Lights in Denmark, it was last seen at Danish latitudes in 2017.
Finland
Imatrankoski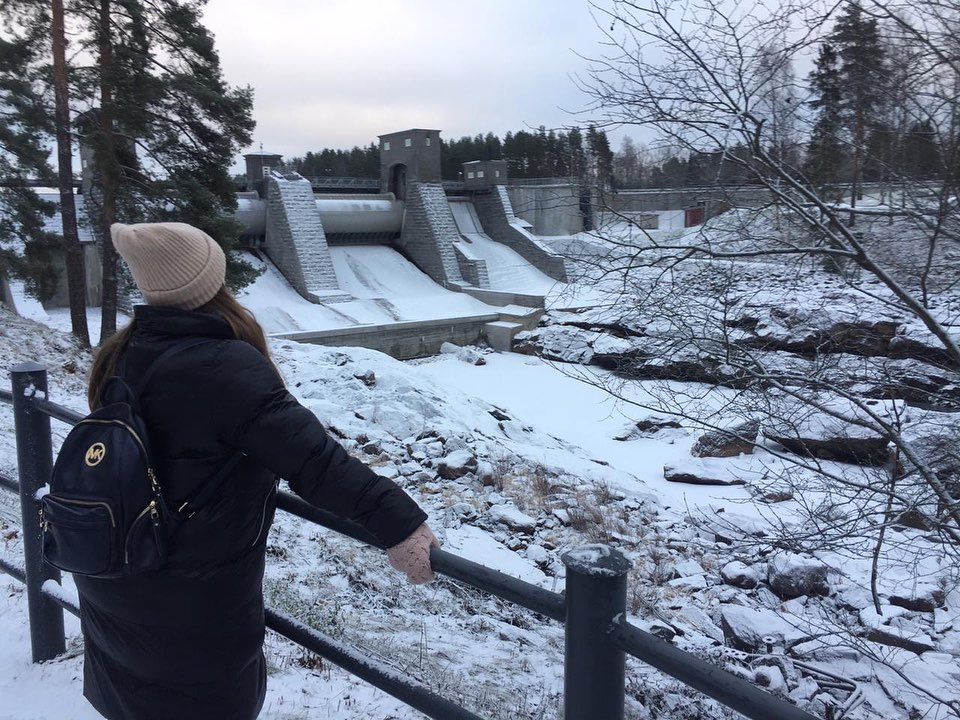 Imatrankoski comprises one of the largest rapids in the Nordic region, and the water flow is controlled by a dam. Photo from @mrs.pvlv via Instagram.
Also known as The Imatra Rapids, Imatrankoski is a nature reserve that has been a famous travel spot for over a hundred years. In fact, it used to be one of the largest free-flowing waterfalls in the Nordic countries.
The rapids here are now controlled by a powerful dam and, with the push of a button, a huge rush of water is unleashed (according to a schedule), much to our delight. It's an amazing spectacle not to be missed.
Note: The dams are opened once a day in the summer, but the sheer size of the power plant amidst nature makes it worth a visit during other times of the year.
Kruununpuisto Park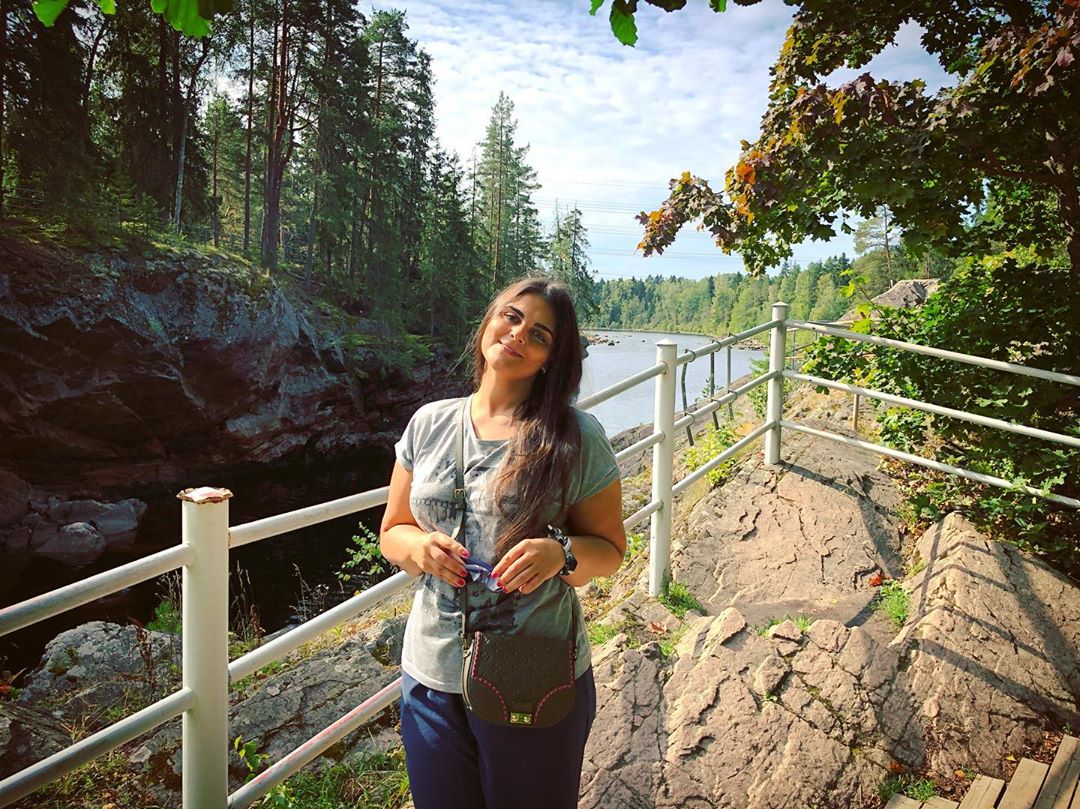 Get your dose of fresh air at Kruununpuisto Park, with amazing trails to explore. Photo from @sophie_soul via Instagram.
The Imatrankoski Power Plant is located within Kruununpuisto Park, which offers nature lovers a scenic hike through lush greenery and fresh air. We followed the well-signed Historical Trail, which will bring you past imperial pavilions, potholes and amazing rock carvings. It's a guided tour that is only available in the summer.
Savonlinna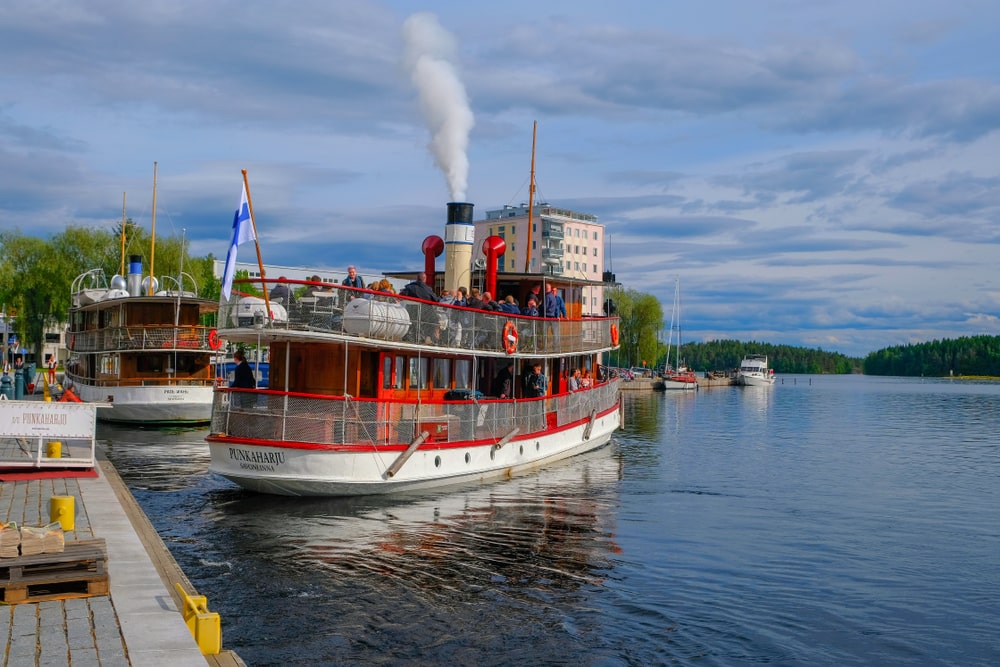 Travellers get on the classic steamboat at Lake Saimaa, which brings them to nearby islands for scenic visits. Photo by Shutterstock.
In the heart of the Lake Saimaa region is Savonlinna, a beautiful and lively town where you can go on a lake cruise onboard a classic steamboat. It's an easy and affordable way to see the wonderful scenery of Lake Saimaa.
Here for the summer? There are numerous art galleries that open for the season, with a wide range of concerts for every type of music lover. If you're here in winter, you're in for a treat: Believe it or not, 'ice swimming' and 'ice floating' in Lake Saimaa is an experience you have to try! Look forward to a sauna treatment right after to warm yourself back up.
From Savonlinna, you can visit nearby islands such as Punkaharju, or the rocky cliffs found at Kolovesi National Park. If you prefer a more leisurely day, discover Savonlinna's quaint cafes and local stores to pick up a souvenir or two.
Where to Stay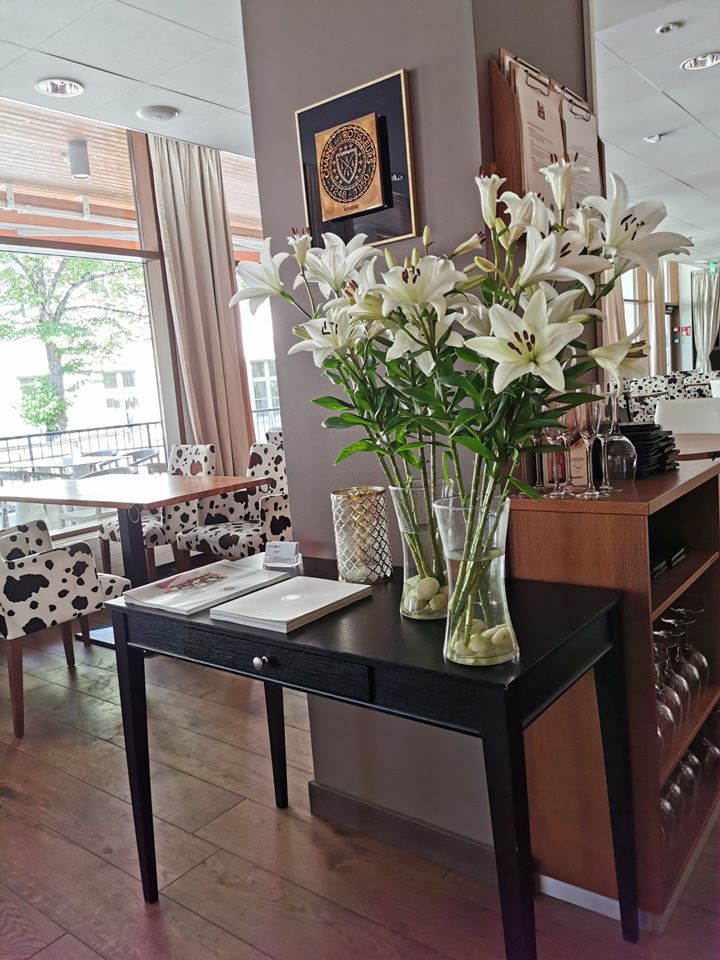 Hotel Club Saimaa offers homely apartments, with a stunning lakeside view. Photo from Holiday Club Saimaa via Facebook.
Located by Lake Saimaa in Rauha, Holiday Club Saimaa (#C642) is a spa hotel located in the beautiful landscape of Southeastern Finland, making it the perfect base to unwind after your daily travels around the area.
Choose from holiday homes to apartments for your trip; we thoroughly enjoyed the spacious rooms on top of the rejuvenating spa facilities at Cirque de Saimaa. Golf fans will love the fact that the hotel is next to am 18-hole golf course. Those who enjoy nature walks will appreciate the lake that is right at the hotel's doorstep.
Denmark
Frederiksborg Castle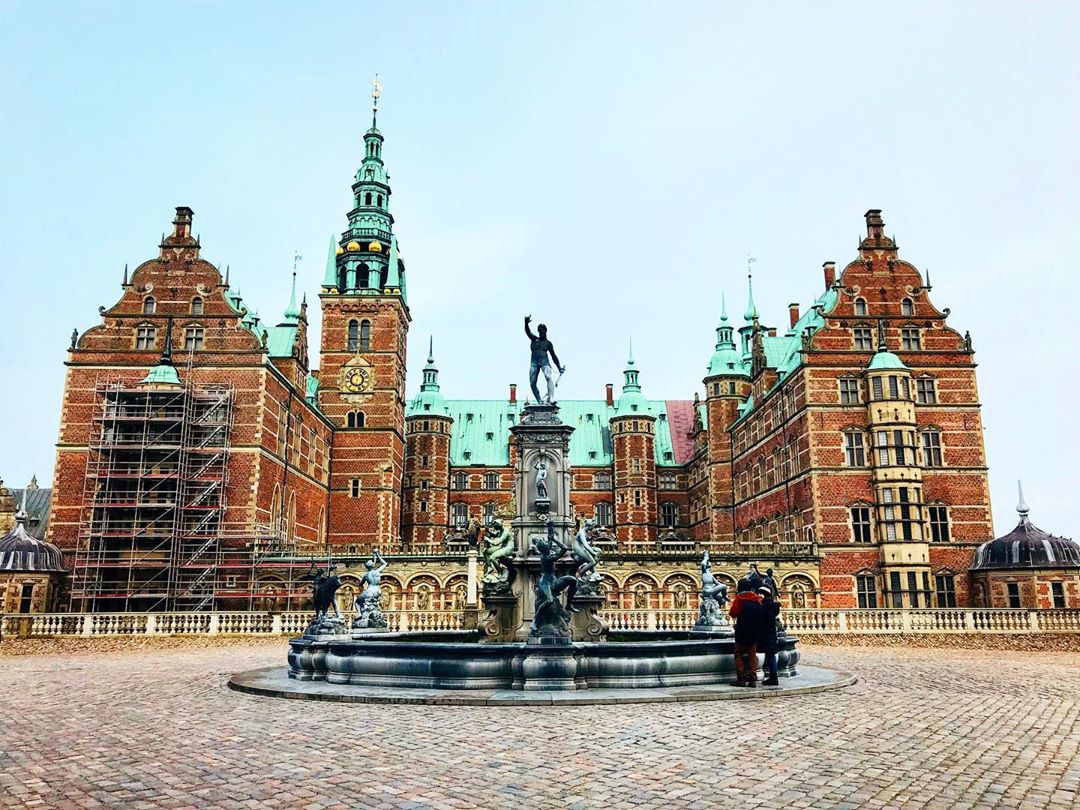 The Frederiksborg Castle grounds are just as enchanting as its interiors, offering you a glimpse of 500 years of Danish history. Photo from @elisa8531 via Instagram.
In Denmark, one of our favourite cultural sites to visit is the Frederiksborg Castle, the largest Renaissance-style castle in Scandinavia. Located 30 kilometres north of Copenhagen, the castle delights its visitors with amazing portraits, historical paintings and decorative art of 500 years of Danish history.
A walk through the various spaces will provide a glimpse of Denmark's history from the Middle Ages until the 21st Century. The castle's exterior grounds are also impressive, including the Fountain of Frederiksborg Castle.
Nyhavn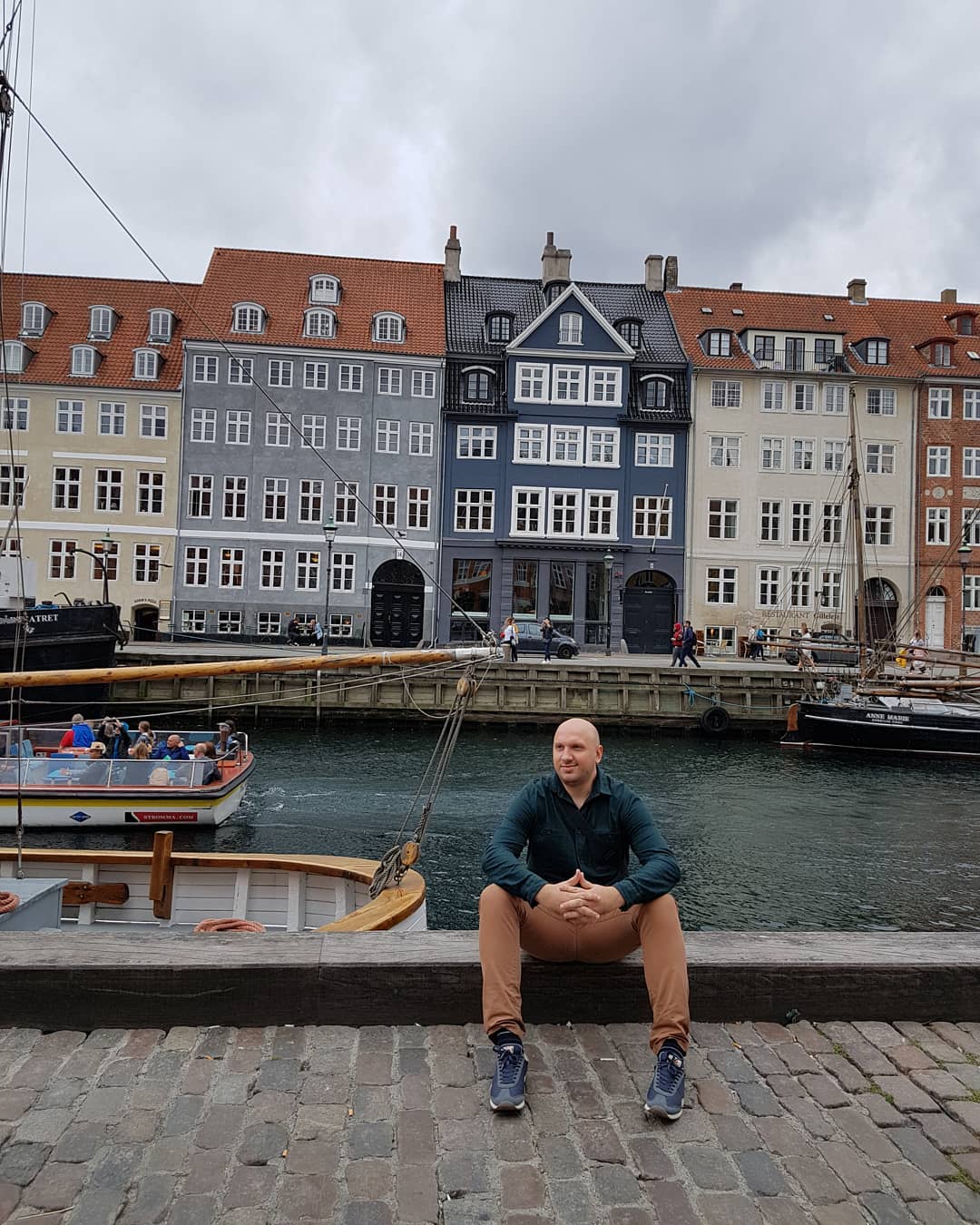 The row of colourful townhouses along the Nyhavn canal makes the perfect backdrop for photos. Photo from @nickmariusaroundtheworld via Instagram.
In your research before you travel to Denmark, you've probably come across a row of brightly-coloured townhouses along a busy canal. That's Nyhavn Copenhagen (pronounced 'knee haven'), one of the most famous spots in the city.
Feel the heart of Copenhagen as you walk down the canal, stopping occasionally to check out the various bars, restaurants and live music venues. Be sure to stay till the evening; it's the perfect place to watch a Danish sunset.
Nyhavn Canal is also the hub for all the canal boat tours in Copenhagen. From here, you can get tickets to one-hour tours around the waterfront.
H. C. Andersens Museum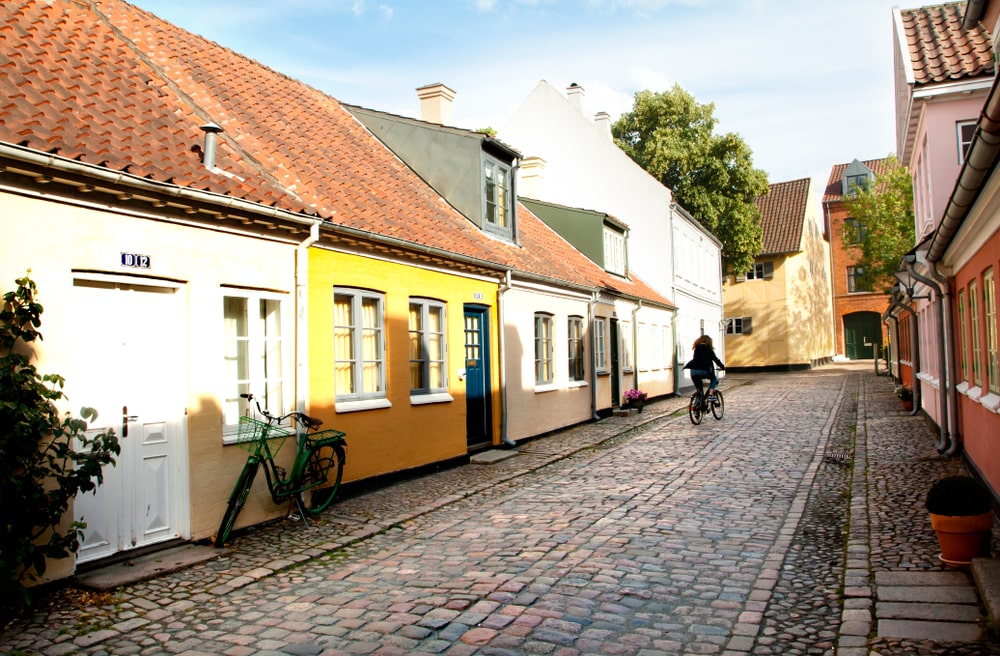 Odense is a vibrant city centre, with green oases and the focal point of Hans Christian Andersen's life as an author. Photo from Shutterstock.
If you grew up reading (or watching) tales such as The Ugly Duckling or The Emperor's New Clothes, you'd be familiar with Hans Christian Andersen, the famous Danish author who is best remembered for his fairy tales. As an homage to the writer and poet, the city of Odense has created an experience that will allow you to follow H. C. Andersen's footsteps through his hometown.
Make a first stop at H. C. Andersens Museum, which provides a presentation of his life, words and famous possessions. Be sure to drop by H. C. Andersen's humble childhood home. Want the complete experience? Purchase the 5-in-1 ticket.
Where to Stay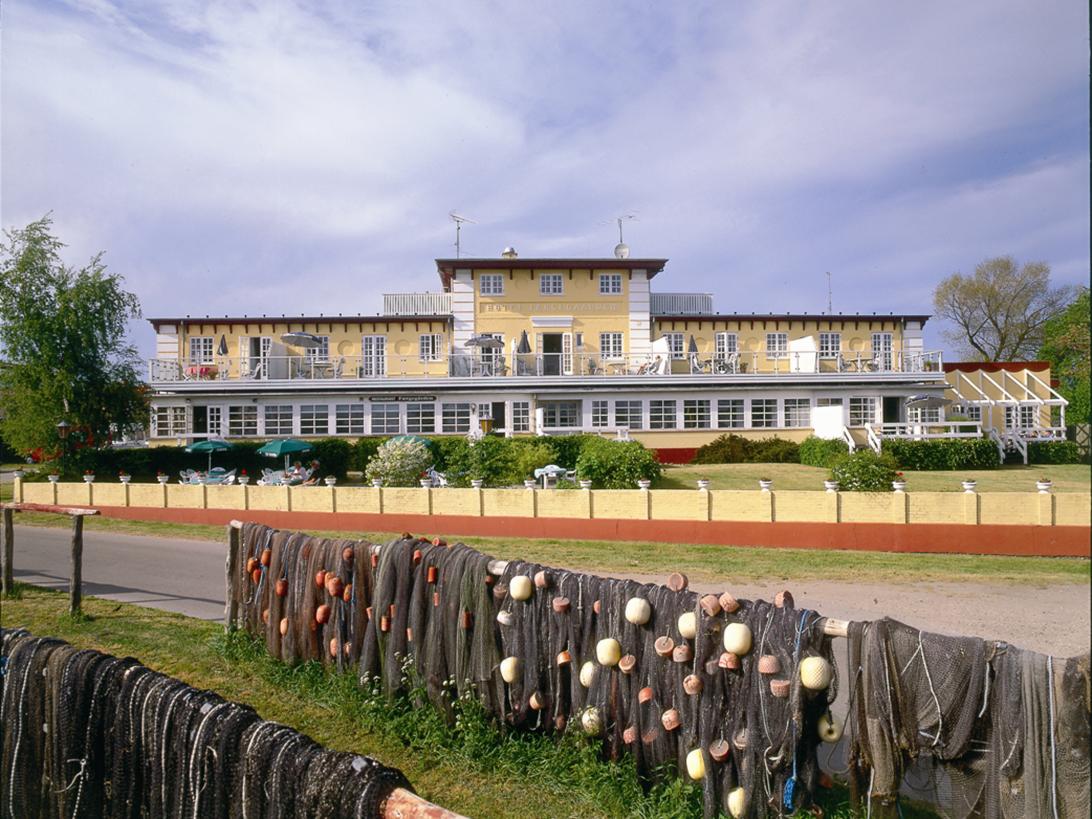 Located by a marina, Ostero Fargegard is a family-friendly resort, with the island of Mon accessible by a bridge. Photo from Osterso Fargegard.
Osterso Fargegard (#2941), in the town of Kalvehave on South Zealand, is located by a harbour and marina. Choose from one-, two- and three-bedroom units, which come with fully equipped kitchens, satellite TV and DVD players, so you'll never run out of entertainment options. There is a swimming pool, steam room and sauna and children's playground onsite.
The Island of Mon is accessible across the bridge close to the resort. With its delightful market town of Stege offering pretty cobbled streets, independent shops and plenty of restaurants, it's a must-visit.
Sweden
Are Kabinbana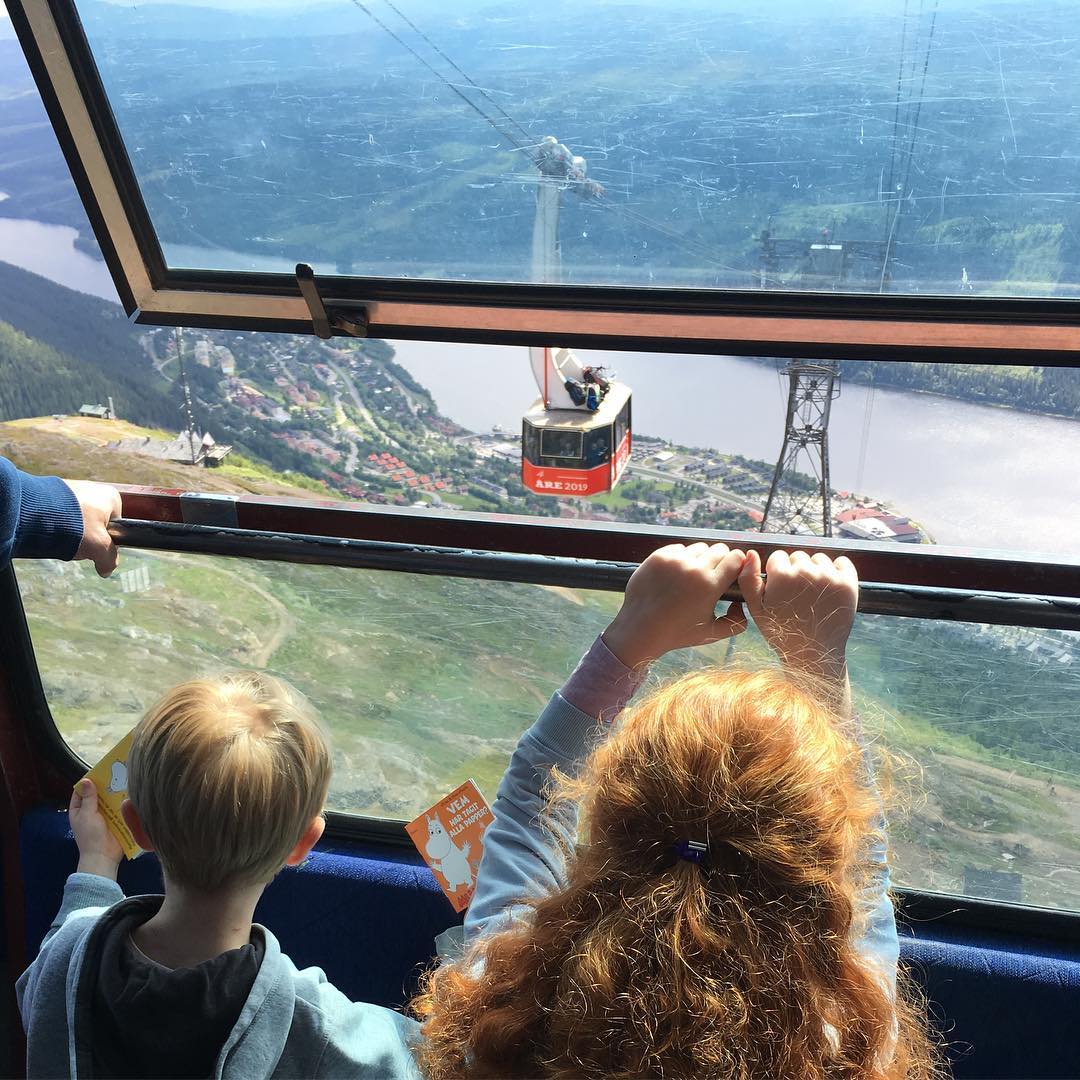 Get ready to feel like you're on top of the world. Hop into the Kabinbana in Are for a spectacular view along the way up. Photo from @mnordstedt via Instagram.
If you have time to visit just one place in Sweden, put Are at the top of your list. And how do you get to the top of Are? By hopping into the Are Kabinbana. Also known as the cable car, this is the fastest way to get you 1,274 meters above sea level. In seven minutes, you'll find yourself amongst the clouds, with views of the mountains of Jamtland.
Are Kabinbana is how locals get to the best biking and skiing spots in the mountains. If that's the kind of trip you love, read on for the best adventure experiences in Are.
Mount Areskutan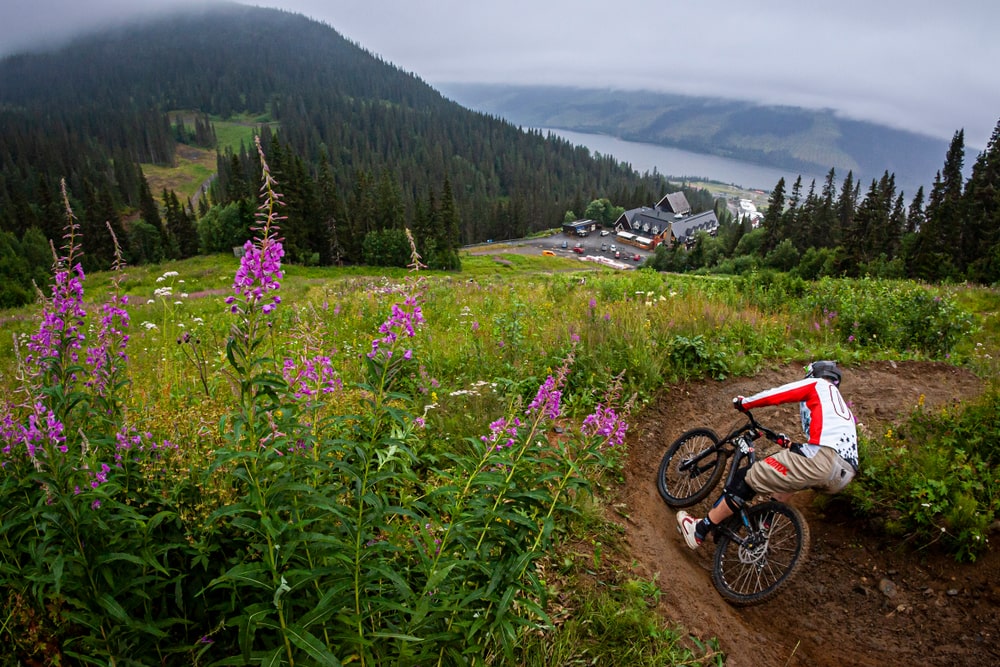 Travellers to Are are outgoing, sporty, and ready for adventure; bikers especially love it for its tracks, which are some of the best in the world. Photo from Shutterstock.
Head down to the bottom from Mt Åreskutan in style. With a height difference of 853 meters from the starting point, Åre Bike Park is well-placed on the map as one of Europe's favourite spots for downhill bikers. But it's not just for adrenaline junkies. Bring your road, electrical or children's bikes along too - there are various treks for bikers of all levels.
Where to Stay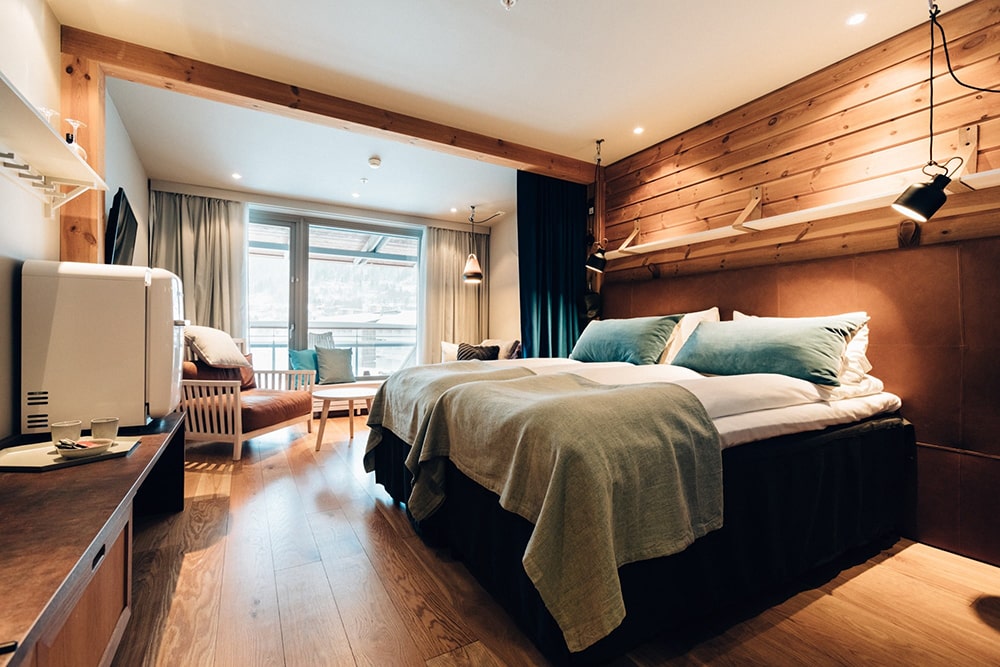 Imaging winding down here after a day of adventure and fun. Photo from Holiday Club Are via Facebook.
We love finding stays that understand our love for adventure and fun. We chose Holiday Club Are (#7791), which is designed with active travellers in mind.
The four-star hotel offers spacious rooms or apartments in central Are, with amenities that include an adventure pool, spa, bowling centre and various other fun activities. There are even unique events such as yoga and ice baths that are arranged for the guests, so you'll be able to meet new friends who love the things you do. The hotel's restaurant, Grow, promotes seasonal produce and healthy, delicious meals--the perfect place for nourishment after a day of exploring.