This itinerary was provided by Mr. Martin Chin (45), Mdm. April Sim (39) and Wilfred Chin (10) from Singapore. Martin is an avid amateur photographer and enjoys travelling to countries with picturesque views, while April is a budding foodie. Young Wilfred is a primary school student who enjoys science, and likes visiting natural wonders and interesting rock formations.
Known as China's Hawaii, Hainan is the country's southernmost province, made up of a cluster of islands. The province boasts a number of world-class landmarks, beaches and excellent sea views, all within a short drive.
Unknown to many, Hainan is dotted with towering mountains, unspoiled beaches and volcanoes. Here's what you need to see and eat, and where to stay in Hainan.
Transport
Railway
The railway map has 30 stops in 12 cities and counties across the island, including both its airports. The railway also allows travellers to easily reach less-explored cities on the island.
The trains are also quicker than travelling by car, with the journey from Sanya to Haikou taking only 90 minutes, compared to the 4-hour drive the journey would need.
If you are able to read Chinese, you may book your tickets in advance on the official website. Otherwise reputable travel agencies like Trip.com or the train station also offer tickets.
Road
Hiring a car with a driver for select days or the whole trip is a good way for families to get around, especially if you have young children or a larger party to manage.
As of August 2019, tourists are now permitted to apply for a temporary driving permit specifically for Hainan. A valid passport, a Chinese translation of your home country driving license, and two passport-sized photos will be needed for the application。 Read more about this here.
Buses are also readily available from both international airports.
Attractions
Sand, sun and surf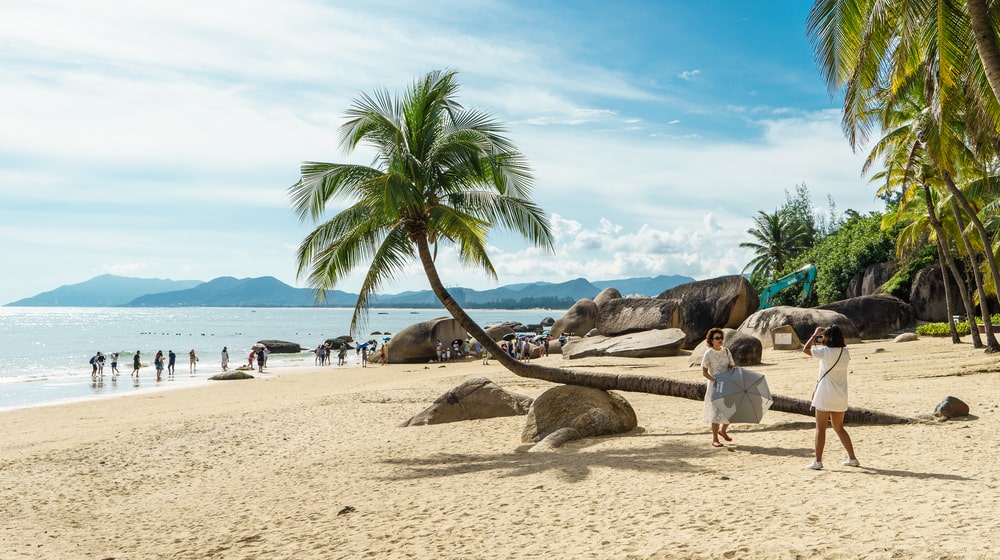 Sanya's beaches are among the top destinations for Chinese holiday goers, with its pristine sands, clear waters and mild weather all year round. Photo from Shutterstock
Lonely Planet calls Hainan's beaches 'probably the best in China' for good reason. Sanya, the southern capital city of Hainan alone has 40km of coastline snaking along its edges.
With an almost tropical climate, it's beach season all year round - even winter where the sea remains warm in Sanya Bay, and a T-shirt keeps the chill off your skin. You may want to avoid going during Chinese New Year and Golden Week - these are the peak holiday seasons for local tourists looking for a domestic seaside getaway
Avid watersports fans can consider visiting Yalong Bay or West island, two areas with fantastic water visibility and ideal for diving, snorkelling and fishing. Only 40 minutes away from Sanya Phoenix International Airport, Yalong Bay is home to a number of upmarket hotels and sees less crowds than Sanya.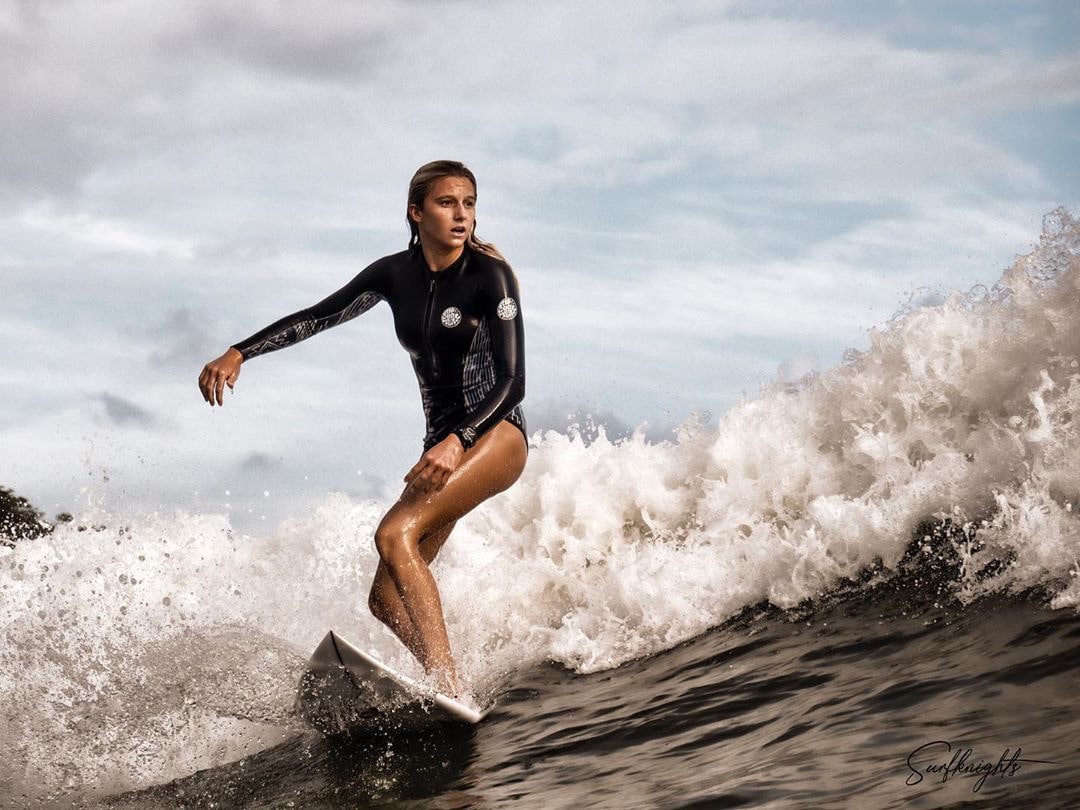 Surfing as a sport is gaining more recognition in China with the extreme sport's addition to the Summer Olympics lineup. Photo from @surfknights via Instagram.
Another area which is a local favourite is Wanning. Riyue Bay is now China's surfing mecca, and now houses China's surfing team and its state-run academy - all in time for surfing's debut in the 2020 Summer Olympics in Tokyo.
After a long day of riding the waves, retreat to the plush comfort of the Hainan Wanning Jinlvju Apartment (#DL66), a luxurious resort 28 minutes' drive away. The sprawling vacation complex houses three international golf courses and a world-class spa. Choose from richly furnished 1 and 2-bedroom apartments that offer warm, quiet refuge.
Prefer a touch of European flair with your home away from home? Then consider the HNA @ Kangle Garden Hainan (#8586). The colonial-style decor makes any traveller feel like royalty as they enter their chambers for the day, exquisitely styled for your impeccable tastes.
Nature and Culture
For families who wish to take in the sights after some sand and sea, consider the Yalong Bay Tropical Paradise Forest Park , The park prides itself on being the largest tropical rainforest conservation in the southern end of China.
The park also features a large number of observation points and attractions to keep everyone entranced for a good few hours. Don't miss the awe-inspiring 5-ton copper dragon sculpture, perched on the very top of the mountain.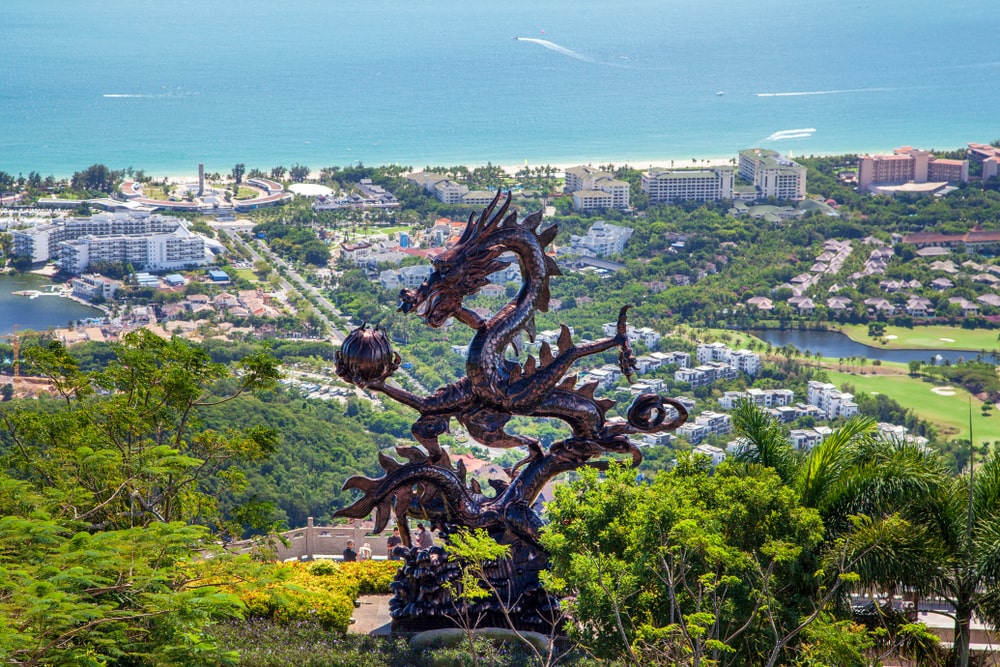 An important symbol in Chinese culture, the Longxingtianxia (loosely translated as the Flying Dragon Under the Sky) Sculpture was created to embody the ambitious and innovative spirit of the Chinese people. Photo from Shutterstock
Another majestic landmark that must not be missed is the world's tallest Guanyin (Goddess of Mercy) statue in the Nanshan Buddhist Culture Tourism Garden (tickets here). Standing at 108 metres tall, the Nanhai Guanyin statue was unveiled in 2005 and is considered one of the world's most important pieces of Buddhist art.
Take a walk around the statue to see its three facets, which represent compassion, purity and knowledge. In spite of the commercialised nature of the area, the temples and grounds still retain an air of dignified peace.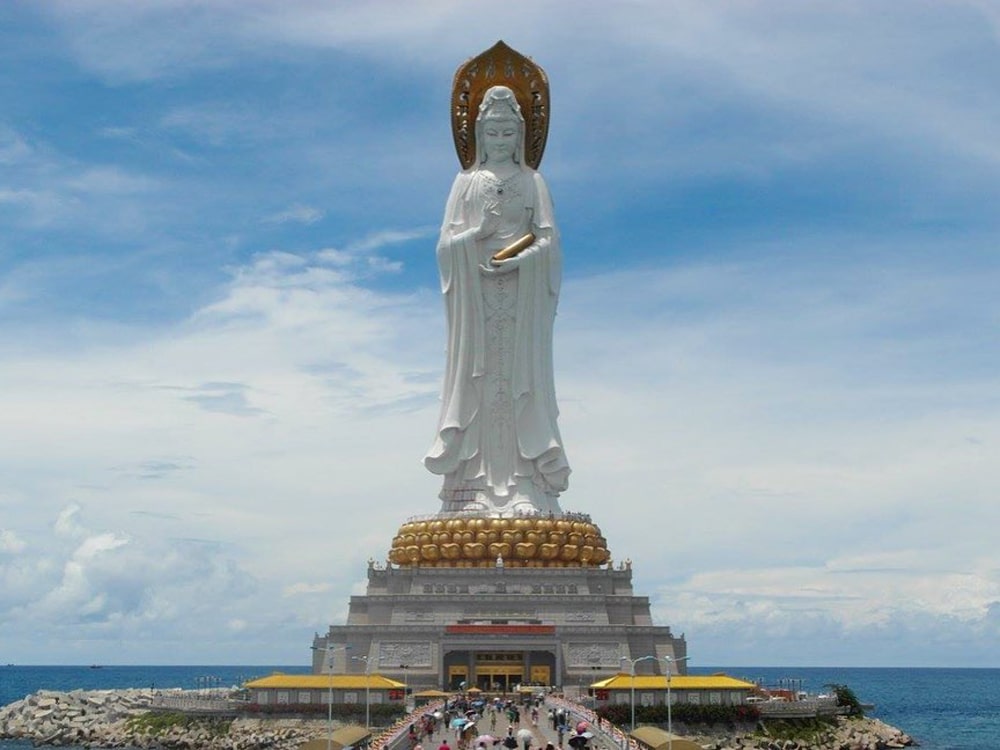 The Nanhai Guanyin Statue is one of Hainan's most impressive and well-known landmarks. Photo from @chinaenmandarin via Instagram.
The last nature meets culture landmark that makes this list is the picturesque Perfume World, an expansive experiential park that is a feast for the eyes and nose.
Easily a day's tour for the whole family, the garden offers fruit picking, a spice garden and fields of aromatic flowers like rose, lavender and geranium to indulge your senses. The little ones will enjoy the children's adventure park, where rock-climbing and other challenges await.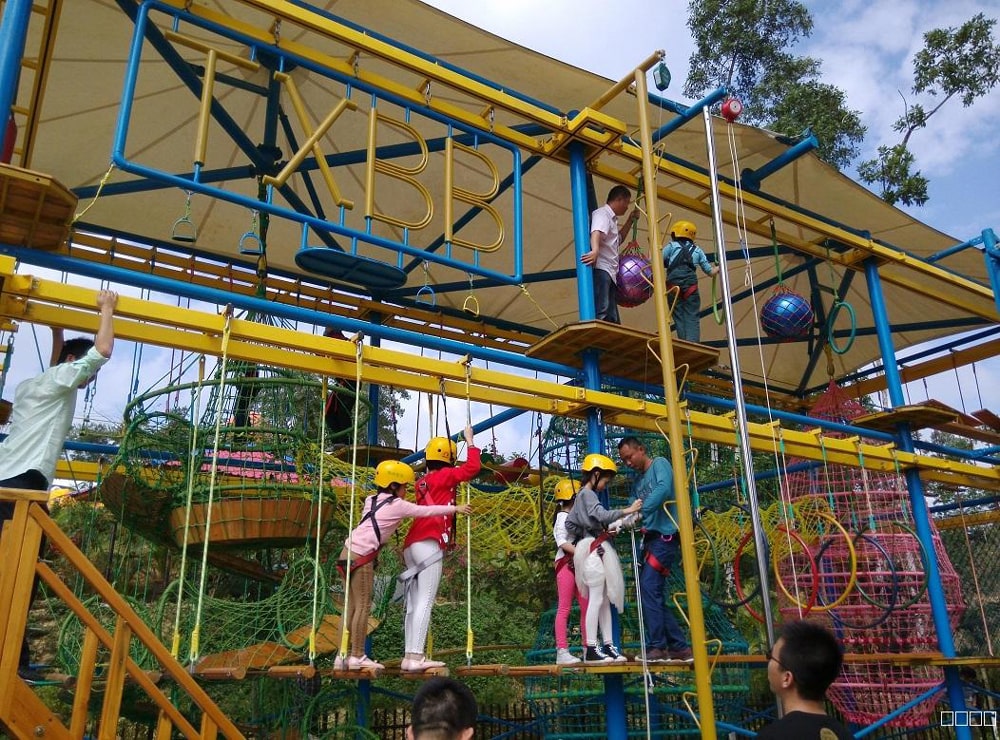 While the young ones get active, the adults can sit back and enjoy the colourful sights and smells of Perfume World. Photo from Perfume World.
Seated close to Tunchang's many attractions is the Tunchang Jinlvju Apartment (#DL65). Under twenty minutes away by car, the modern and minimalist apartments are close to the Tunchang train station and offer one-bedroom apartments for small families and travelling couples.
Delicious Delights
With so much sea in view, it would be remiss of any traveller to sample the fresh and affordable seafood in Hainan. Haikou's Banqiao Seafood Market is a name that comes up among seafood lovers - with a seafood wholesale market and an attached restaurant, you can be sure you are getting exactly what the locals are enjoying in their restaurants.
Bag your catch by bargaining for the raw ingredients from the market – local oysters for a few yuan each or enormous tiger prawns – and then have one of the restaurants cook it up for you.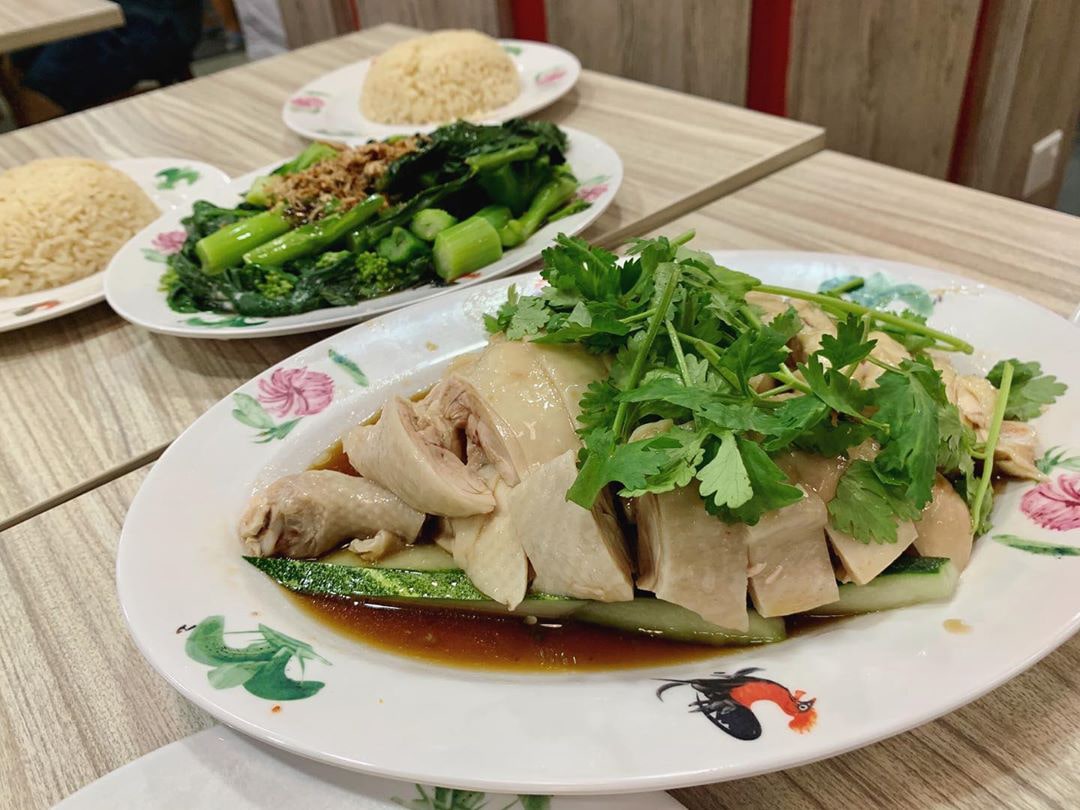 Aromatic and flavourful, Hainanese Chicken Rice is a dish that has achieved cult status in the food cultures of Singapore, Malaysia, Thailand and Vietnam. Photo from @travelwilly via Instagram.
A visit to Hainan would not be complete without a visit to the birthplace of Hainanese Chicken Rice. Famous for its rich fragrance and tender texture, this down-to-earth dish of poached chicken and seasoned rice traces its origins back to Wenchang City, or more specifically its chickens.
Proclaimed "the world's best chicken" by Saveur, these chickens are fed a special protein-rich diet of coconut flesh, rice and yams and officially recognised as national treasures.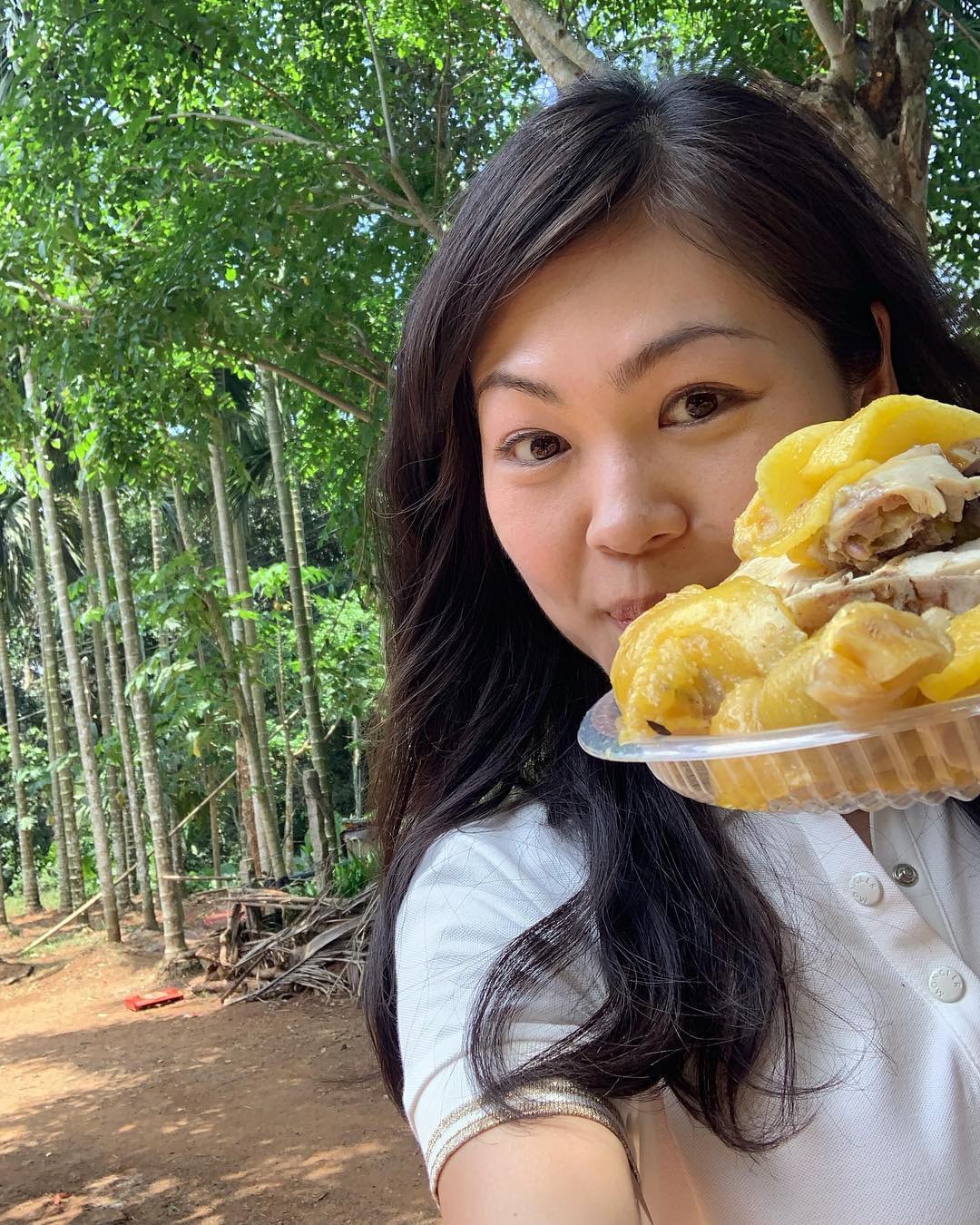 The dish that inspired Hainanese Chicken Rice, Wenchang Chicken is served lightly poached. A good Wenchang chicken serving should have a generous layer of fat and skin. Photo from @emilykitchenkl via Instagram.
The Hainanese Chicken Rice was actually an adaptation by immigrants from Hainan, based off Wenchang Chicken, an important Hainanese recipe dating back to the Qin dynasty.
While Wenchang Chicken recipes dictate that the chicken be poached in near-boiling water, Hainanese chicken rice version goes one step further to use the resultant stock for cooking the rice, stretching the chicken flavour further. Both are eaten with a mixture of ginger and condiments for a comforting, rustic meal that nourishes both the soul and stomach.
With simple gastronomic joys, lush landscapes and gorgeous beaches, Hainan is definitely one island destination that shines amongst other exotic Asian or European spots. Be sure to add this island to your bucket list for its down-to-earth charm and idyllic tropical climates.