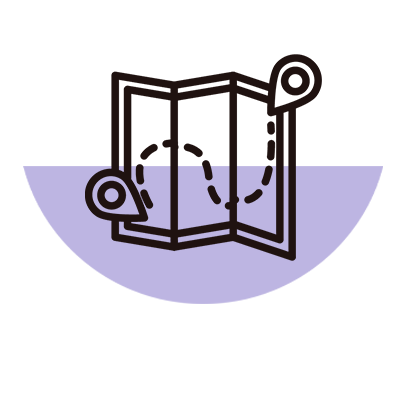 We want to hear about the travels you've been dreaming of, so deposit your week and tell us about your upcoming travel plans to stand a chance to win a year of exchanges* on us!
Mechanics:
RCI Pacific – Deposit & Share Competition
Game of Skill Details, and Terms and Conditions
January 27, 2022
By participating in this competition, you agree to be bound by these Terms and Conditions ("Terms"). These Terms consists of the summary of competition details set out below ("Summary"), and the general terms and conditions ("General Terms and Conditions") attached hereto as Schedule 1.
The Summary and the General Terms and Conditions shall be taken as mutually explanatory of one another and shall be read and construed as a whole. In the event of any inconsistency or ambiguity between or within the documents forming part of this agreement, the terms of this Summary shall prevail.
In the event that you do not accept the Terms or any part of the Terms, you must not participate in this competition.
The Summary is set out in Table 1
Table 1
No.

Item

Description

4.1.

Organiser

RCI Pacific Pty Ltd, with its place of business at Level 4, 1 Lake Orr Drive, Varsity Lakes, Queensland, QLD 4227.

4.2.

Competition Title

Deposit & Share ("Competition")

4.3.

Eligible Participants (each, a "Participant")

A. This Competition is not open to the public and is exclusive to members of the RCI Weeks or RCI Points subscribing membership held with Organiser.

B. If Participant stops being a member of Organiser (as described in 4.1) above) at any time before the delivery of the Prize, Participant shall be disqualified from the Competition.

4.4.

Maximum Number of Entries Per Participant

Each Participant is entitled to submit a maximum of (5) five entries only.

4.5.

Competition Period

The Competition shall be open for entries from 9:00 Singapore Time on 25 January 2022 to 17:00 Singapore Time on 31 March 2022.

4.6.

Participation Method

To enter the Competition, each Participant must submit a description of their upcoming travel plans and dream getaways and put in comment section of the contest announcement post on the RCI Pacific Facebook page and use the official contest hashtag #DepositWithRCI and #MyDreamGetaway.

4.7.

Judging Date

All entries will be judged no later than 8 April 2022 by staff of the Organiser.

4.8.

Judging Criteria

A. The Competition is a game of skill, and chance plays no part in determining the winner.

B. Each valid entry will be individually judged based on the following criteria:

i. 40% theme relevance;

ii. 30% storytelling;

iii. 20% vacation timing;

iv. 10% content creativity; and

v. Alignment of the Competition submission and spirit of the Competition, as determined by the judge(s).

C. The decision of the judge(s) in relation to any aspect of the Competition will be final and binding on every Participant. No correspondence will be entered into with any Participant, other than the winner.

4.9.

Winner Determination

The top entries, as determined by the judge(s), will be the winners of the Competition and will be eligible for the Prize. There will be (10) ten consolation winners and (1) grand winner from Pacific region to be identified and announced no later than 8 April 2022.

4.10.

Prize

A. The Prizes include:

i. One (1) Grand Winner: One (1) grand prizes, comprising of three (3) Complimentary Exchanges to be booked by 31 December 2022 (travel can be for after 32 Dec 2022) for the top Competition submission submitted; and

ii. Ten Consolation Winners across Pacific: There will be five (5) RCI vouchers each worth AUD100 and another five (5) gift cards each of AUD100 value, to be won as consolation prizes.

B. All costs associated with or incidental to the Prize, other than the cost of the Prize, are the responsibility of the winner.

4.11.

Winner Notification

The winners will be contacted, once validated of RCI membership and be notified by e-mail by 8 April 2022, at (a) the email address provided by member to RCI, and (b) Facebook account used by each shortlisted Participant when making winner selection.

4.12.

Prize Delivery

The Prize will be delivered by Organiser to winner within one (1) month of the notification to winner. Winner acknowledges and agrees that Organiser shall be entitled to notify winner's home resort of the Prize won by winner. Organiser shall have no further obligation to winner once delivery of Prize has been made to winner.

4.13.

Publicity

The winner agrees to, at Organiser's reasonable request, participate in promotional and publicity activities (such as photography and filming) in connection with the Competition or the winning of the Prize, and the winner consents to Organiser collecting, using, and storing his or her name and images in promotional and publicity materials.
Schedule 1
Eligibility
Directors, officers, management staff, employees and contractors of the Organiser and the immediate family members of these people are ineligible to enter this Competition. "Immediate family member" shall mean spouse, parent, natural or adopted child, or sibling (whether natural or adopted by a parent) of such person.
Competition Period
The Competition will be conducted during the Competition Period.
Rules on Competition Entries
Invalid Entries. In the event that Organiser, in its sole discretion, deems any Competition entry to be invalid, the Organiser may determine a new winner in the same manner set out in clauses 4.8 and 4.9 of the Summary.
No Amendment of Competition Entry. There shall be no amendment or variation of any Competition entry once such entry is submitted to Organiser.
Originality of Competition Entry. By submitting a Competition entry, such Participant represents, warrants, and undertakes to ensure that the entry is an original work of the Participant. The Organiser reserves the right to verify, or to require the Participant to prove, that the entry is an original work of the Participant. If an entry cannot be verified to the Organiser's satisfaction, the entry will be deemed invalid and Organiser shall have no further obligation to such Participant.
No Illegal Material. A Competition entry shall not contain any content that:
contravenes any law, regulation, governmental directive, or infringes the rights of any person; or
is otherwise obscene, offensive, potentially defamatory, discriminatory, indecent, objectionable or inappropriate.
No Infringing Material. A Competition entry shall not contain any trade mark, copyright or other intellectual property rights of another person, whether or not the Participant is authorised or licensed to exploit such intellectual property right.
Improper Conduct. The Organiser shall have the right to, in its sole discretion, declare any and all Competition entries made by any Participant to be invalid and prohibit further participation by such Participant in this Competition if the Participant:
disrupts, annoys, harasses or threatens (i) the Organiser or any of its directors, officers, management staff or employees, (ii) any other Participant or potential Participant, or (iii) any person associated with this Competition; or
is subject to any negative publicity that (i) may potentially damage the Organiser's goodwill or reputation or (ii) is otherwise incompatible with the Organiser's business.
Licence
Licence Terms. By submitting a Competition entry, Participant irrevocably and unconditionally grants to Organiser a perpetual, fully paid-up, royalty-free, worldwide, transferable, and sub-licensable licence to use, copy, store, reproduce, modify, adapt, make derivative works of, display, publish, distribute, perform, broadcast, communicate, commercialise, and exploit the content and materials submitted as part of the Competition entry for any purpose (including promotional, marketing or publicity purposes).
Waiver of Attribution. Participant irrevocably waives any obligation on the part of Organiser to attribute Participant as the author of the content.
Tax
The winner shall be solely responsible for any tax implications in connection with the Prize.
Liability
No Liability for Entry Errors. Organiser shall have no liability to any person in connection with any lost, delayed, misdirected, undelivered or unreceived entries for whatever reason, including for any technical reason. Proof of delivery of the entry is not proof of receipt by Organiser.
No Liability for Prize. To the maximum extent permitted, Organiser accepts no responsibility for lost, delayed, damaged, undelivered, misdirected, or unreceived Prize. Organiser may, in its sole discretion, re-deliver, re-distribute or retain any undelivered or returned Prize.
No Liability for Competition. To the maximum extent permitted by law, Organiser excludes all liability (including negligence) in respect of any loss, expense, damage, personal injury suffered by any person arising out of or in connection with this Competition, including submitting an entry or using any Prize.
General
English Language Only. These Terms are in the English language only. In the event that any translation of these Terms is provided, such translation shall have no legal effect whatsoever.
Change in Terms. Organiser may, in its sole discretion, amend, modify, or supplement these Terms, and such amendment, modification or supplementation shall be effective immediately upon posting on the Organiser's website.
Right to Cancel, Suspend or Postpone. In the event that this Competition is cancelled, suspended or postponed for any reason whatsoever, Organiser shall have no further obligation to Participant.
Governing Law. These Terms shall be governed by the laws of Singapore. In the event of any dispute in connection with the Competition, such disputes shall be submitted to the exclusive jurisdiction of the courts of Singapore for final resolution.