FEATURED:
My name is Donna Morgan and I live on the Gold Coast in Queensland, Australia with my two amazing daughters. I have been with RCI for over 10 years and thoroughly enjoy assisting our members in planning and booking their holidays! I hope you enjoy my holiday story as much as I enjoyed telling it!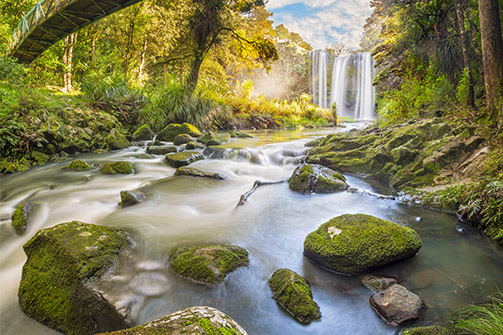 Whangarei Falls
Our trip began as we arrived in Auckland New Zealand and rented a car to travel to our RCI resort – Club Paihia. It was an easy drive on the North of Auckland via the East Coast Highway. As we arrived in the morning, we chose to take a few detours to Waipu, a Scottish town that has the biggest little museum in New Zealand. Next, we headed down to the largest town in Northland, Whangarei and stop for bite nearby Whangarei Falls.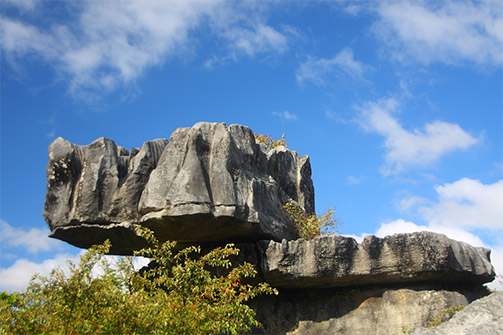 Waro Limestone Scenic Reserve
We continued to travel for another 30 minutes and found a sleepy little town Hikurangi with old world charm. It was only a short walk around the Waro Limestone Scenic Reserve. We arrived at our Resort and met the friendly staff who gave directions and guidance for local activities.

Our one bedroom apartment was very comfortable and had an amazing view. The kitchen was well equipped with an oven, dishwasher, toaster and microwave. The facilities were great with swimming pools, spa, sauna, BBQ area and a lovely library where we could relax, play a game of pool or table tennis.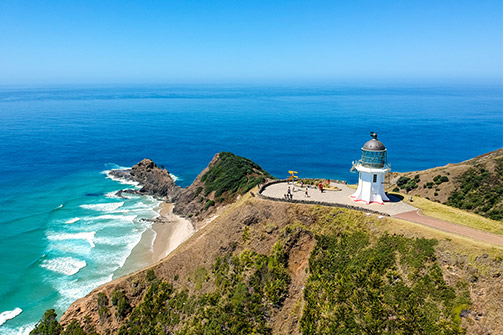 Cape Reinga
Over the next few days we spent our time relaxing at the Resort and exploring this amazing region. We went on a day tour to Cape Reinga at the northwestern most tip of New Zealand, a very spiritual place for the Maori people, the meeting place of two bodies of water (where the Tasman Sea meets the Pacific Ocean). We especially loved the Ninety Mile Beach, the Giant Sand Dunes, Cape Reinga Lighthouse and Puketi forest, home to giant Kauri trees.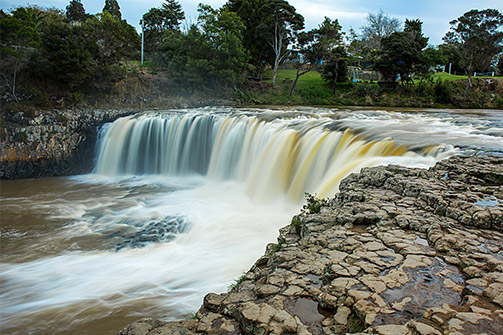 Haruru Falls
After our trip to Cape Reinga, we caught a ferry from Paihia to Russell, the original capital of New Zealand. We enjoyed a drink at the historical Duke of Marlborough Hotel and explored local shops and galleries.

We also visited Waitangi where the New Zealand Treaty was established. We walked to the mighty Haruru Falls, and enjoyed a day trip over to Hokianga Harbour.

We had a BBQ at the resort and met some other travellers while enjoying a walk along the waterfront. We had some excellent seafood, Thai food, pizza and sampled some quality craft beers. The Rib Shack was a favourite.