Canary Islands
---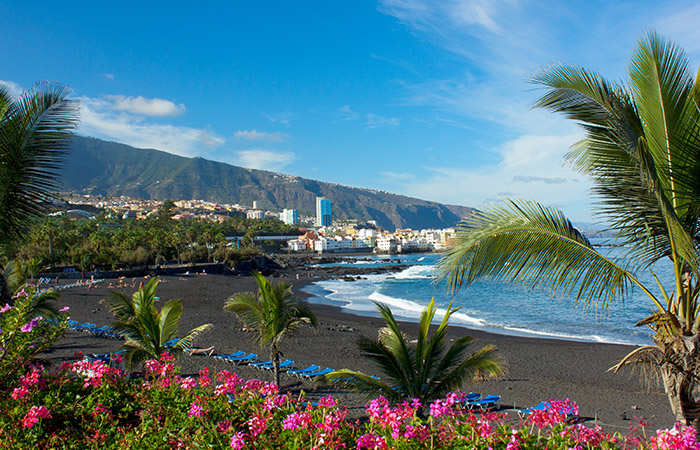 "Let the sun shine" really should be the mantra of the Canary Islands, for they are among the sunniest destinations in Europe.

The islands are blessed with year round sunshine due to their enviable location – to the south of Spain and west of northern Africa. There are seven islands, each created by thousands of years of volcanic activity, but four – Tenerife, Gran Canaria, Lanzarote and Fuerteventura – have become tourist favourites.

The reasons are clear – long sunny days, delightful sandy beaches and coves, an abundance of things to see and do, and great nightlife. The islands are also renowned for offering excellent golf facilities and some of the best dive spots in the world. They also have a host of more unusual activities including enjoying a meal cooked in the heart of a volcano, hiking lava tubes, star gazing and swimming in natural rock pools.

But each island has an individual character, so why visit just one, when you can see them all?

Tenerife is the star of the group – the largest island with something for everyone – nature lovers, party animals, hikers, culture aficionados, and children.

Gran Canaria meanwhile blends its rugged landscape with golden sand dunes and pretty little harbour side towns.

Then there's Lanzarote – the island perhaps shaped most recently by volcanic eruptions, leaving it with the most distinctive landscape. While Fuerteventura's white sands beckon even the most discerning of beach lovers.

Among the islands' little known treasures are excellent food and drink – particularly the award-winning wines they produce.