It's a Malt-Teaser
---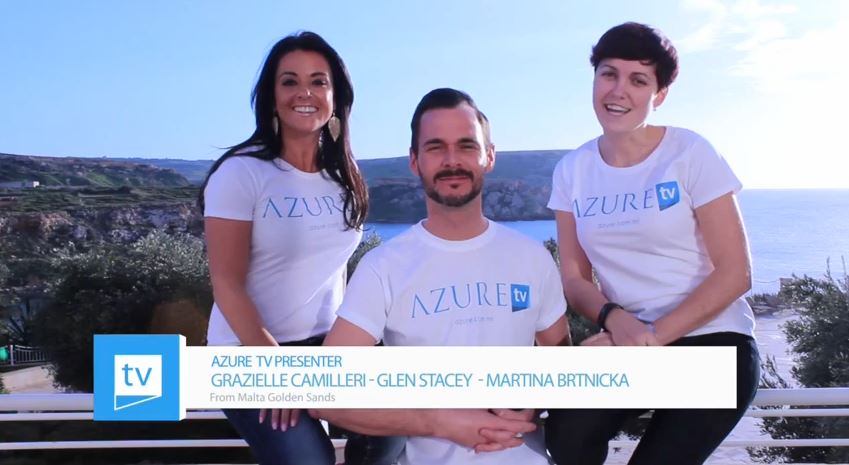 Azure Malta has launched an exciting platform – Azure TV – to communicate with its members and guests.
Azure Malta manages RCI affiliated-resort, Golden Sands Island Residence Club (RCI ID: D698), and its team are successfully creating an online community for its resort guests and shared-holiday ownership members to participate in.
The video content on Azure TV features a dynamic YouTube playlist and is designed as a fun way for guests and members to find out about all the great things that are happening, both at the resort itself and across the island of Malta, which they can enjoy during their stay. The playlist also includes interviews with Azure members, guests and much more.
Sean Lowe, Managing Director, RCI Europe, Middle East, Africa and India, said: "Azure TV is an exciting new venture from Azure Malta, resort managers of Golden Sands Island Residence Club, an RCI Gold Crown resort situated on the island of Malta, one of our most popular European holiday destinations. If you are a regular visitor to the island, Azure TV is a 'must view' when planning what to see and do during your stay to be sure you make the most of your time on holiday there. If you have never been to Malta, tune in to discover why so many holidaymakers and RCI members love it – you could be missing out on the holiday of a lifetime."
With an ever growing online community, Azure Malta wants its guests and members to be really involved in its community: hence the creation of Azure TV. The very successful launch of a teaser campaign in January 2015, met with an overwhelming positive response across Azure's Social Media networks, and was followed by the first exciting episode showcasing Malta's famous Carnival season in February.
Azure TV is produced, presented and edited by the Azure Marketing team, making the whole project fun. A new episode will be launched every second week throughout 2015, not to mention a few 'special episodes' in between – so be sure to stay tuned to Azure TV by following #AzureTV on Social Media or subscribe to our YouTube Channel on http://www.youtube.com/azuremalta