Madeira
Madeira is well-known for its beautiful landscapes, warm climate and its friendly people. The island blooms with colour everywhere, thanks to sweet-smelling flowers bursting from the many gardens, trailing from balconies and planted in brightly coloured pots outside homes and shops. Madeira is a haven for those who love the outdoors. Leave your flip-flops by the pool and put on some hiking boots to explore Madeira's hidden interior, by walking the levada routes or hiking the hills to experience the fairytale-like landscapes, crashing waterfalls, lush laurissilva forests and spectacular mountain vistas. If that sounds too much like hard work, there is so much more to Madeira for those who want to do things at their own pace. Relax on one of the pretty sandy beaches, or while away a day exploring the diverse capital city, Funchal. Football fans should enjoy the CR7 museum, which is dedicated to Madeira's most famous footballer – Cristiano Ronaldo. There you'll find trophies, medals, photographs, statues and memorabilia tracking his career. A visit to Funchal wouldn't be complete without a trip to Blandy's Wine Lodge, where you can have a tour around the vineyard and taste some of the wines that have been made here for over 200 years.
Search Resorts in Portugal:
KEY FACTS
LANGUAGE - PORTUGUESE
AIRPORT - MADEIRA AIRPORT
TIMEZONE - GMT+1
CURRENCY - €EUR:EURO
"With so much history waiting to be uncovered throughout the cobblestone streets of Madeira, you will feel just like one of the early explorers discovering the island and its beauty for the first time."
Lorraine Loveland, Travel Writer
Open in a New Window
The Best Vineyards in the Algarve
By Quentin Sadler
The Algarve is one of the most picturesque regions of Portugal, with fine sandy beaches, charming towns and glorious sunshine waiting to be enjoyed. It's also a popular wine-making region, which has recently started producing wines to rival even the most well-established vineyards across the country.
Open in a New Window
Dream, Discover, Explore, Experience
By Alex Brinnand
With the year ahead of us, now is a good time to research holiday destinations and seek out opportunities to unleash your wanderlust. Whether you're looking for somewhere dreamy to forget your troubles, an exploration of epic proportions, the chance to discover new routes or experiences..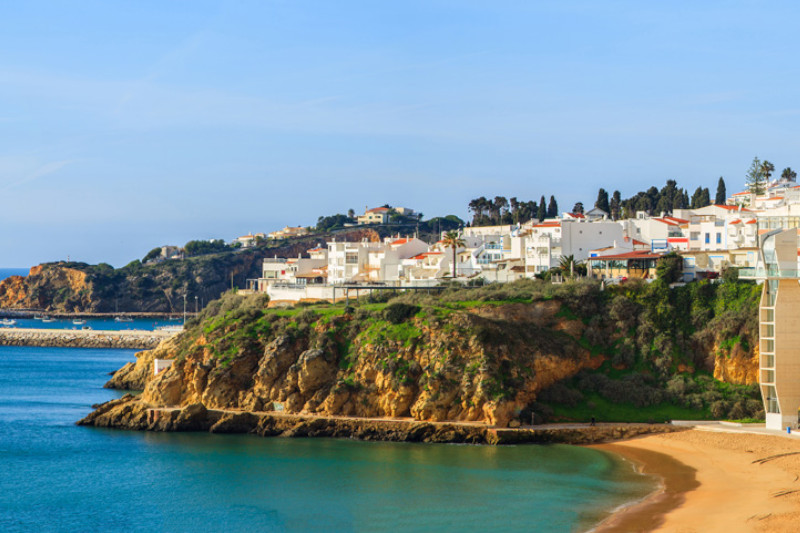 Open in a New Window
Unmissable Things To See And Do In Albufeira
By Lorraine Loveland
The golden shores of Portugal have long been a favourite with sun-loving holidaymakers. But there is also much more to love beyond its glorious sands. The city of Albufeira rests on Portugal's south coast, a former fishing village which has been transformed with a modern marina and waterfront promenade, popular with locals and tourists alike.
Browse All Affiliated Resorts