Endless Vacation Magazine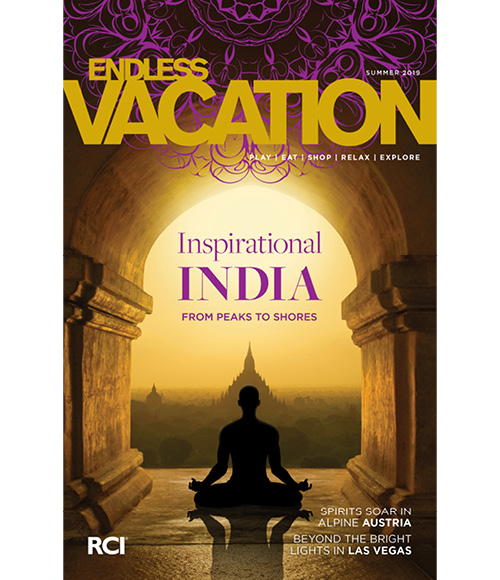 LATEST ISSUE:
Summer 2019
There's nothing better than flying out on a sunny holiday when the UK is in the depths of winter, and whether it's long-haul destinations you love, or prefer to stay a little closer to home, this edition of Endless Vacation is packed with travel inspiration.
Our cover story takes you to the spiritual and magical land of India. From beautiful Goan beaches, to the foothills of the Himalayas in Mussoorie, there is so much to see there.
For sun seekers looking for golden sands and year-round great weather, the coasts of Spain, Greece and Portugal and many other attractions are explored, as are the rolling hills of Italy's Umbria region.
As well as winter sun, we look at the very best of outdoor living in Landal GreenParks in the Netherlands; follow Maria from The Sound of Music to the Austrian Alps; and look up at the stars in Gran Canaria.
For something a little different to a beach getaway, lakeside holidays in Finland, Hungary and Canada should inspire you to widen your holiday horizons and try something new.
We love talking to our members and, this edition, Sharon Spriggs tells us all about her exciting Las Vegas holiday, and Janine Hemblade shares her inspiring stories of world travel with RCI.
VIEW THE LATEST ISSUE
Open in a New Window
Open in a New Window