WE'RE TRAVELLING AGAIN … SO CAN YOU!
Let's get you back out there to enjoy the holidays you love
As the planet opens up for travel once more, our team have been testing the water, sky and roads with their families to discover what it means to go on holiday in our new post-lockdown world.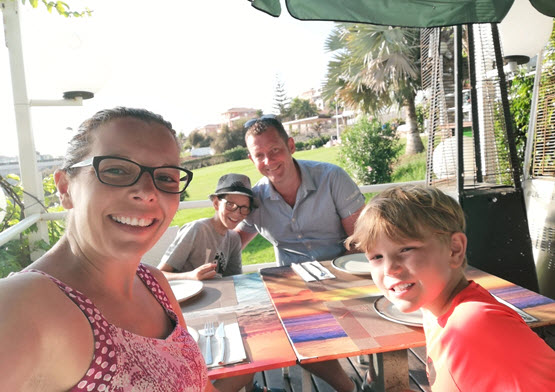 Tenerife - August 2021
Gemma works in our marketing team. She took her family to CLC The Paradise Club (#2701) to squeeze in a holiday before school restarted.
We flew out from Stanstead with Ryan Air. It was really well organised. We arrived at the airport to check-in and showed all the necessary documentation based on our vaccination status and ages of our children. I found that printing everything is much faster, rather than using your phone to show proof of the documents.
I was nervous when I made the booking, but once I had got my head around all the documentation needed, the feeling of uncertainty soon disapeared. Like most people, I felt an element of worry until I got to the airport just incase I hadn't got everything right, but once you got through the checks, it was like any normal holiday.
The resort team were amazing. They had so many measures in place to make you feel safe. Masks were mandatory in communal areas and we often saw cleaners. There were hand sanitiser stations throughout the resort. It all felt very safe. I found the process to be seamless: The staff at the airport and in resort know what they are doing and it works so well.
We went on on whale and dolphin-watching boat trips, to Siam Park and to the wonderful beaches. We decided to just relax and enjoy it: you're on holiday, after all!
Tempted by Gemma's experience? See our latest availability in Tenerife.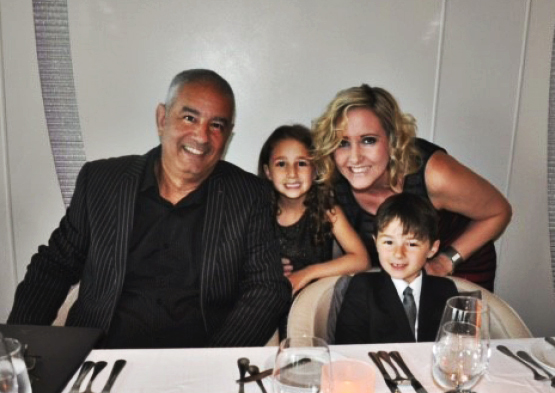 UK Cruise - July 2021
Rachael works alongside Gemma in our marketing team. She loves cruise holidays and took her family to Southampton to set sail for a week at sea.
Our cruise departed from Southampton, docking in Liverpool, Belfast and Portland.
The cruise line would only let fully-vaccinated people travel so this gave us reassurance. Celebrity Cruises sorted out (and funded) all of our Covid testing in advance, plus a lateral flow test at the port for our children. Most cruise lines require people to be double vaccinated - some even require children to be so check this with your cruise booking agent.
We wore masks around the ship and there were hand sanitisers throughout. At the ports of call, we went on excursions in bubbles to minimise any risks. The ship had so many activities and things to do onboard that we were never bored!
There are some fantastic UK-departure cruise options currently available with RCI Cruise° and all food is included, making this a great-value holiday option. You can cruise around the UK or from the UK to international destinations and return back to the domestic departure port.
With RCI Cruise°, our members have access to member-only rates backed by the Best Price Guarantee on selected bookings, up to £600 of onboard credits on selected sailings and thousands of cruise holiday options with the world's leading cruise lines.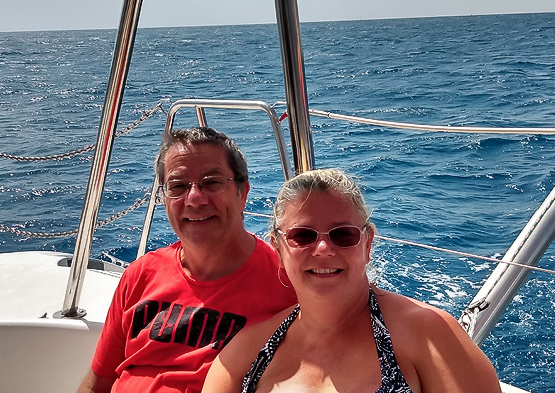 Costa del Sol - August 2021
Anne-Marie is a member of our business transformation and innovation team. She travelled to Spain for a welcome escape with her partner.
We flew from Birmingham airport. It was really quiet so there were no issues with social distancing and we hardly queued – don't believe the news headlines!
Before the trip, figuring out the rules and hoping they wouldn't change before we flew was quite stressful. I found the best way to stay positive was to speak to people who had already travelled for tips. We made sure our travel insurance had 'Covid cover' just in case and pre-ordered Covid-testing kits to take with us on holiday to do two days before returning to the UK – it was so easy. Once we parked at the airport and got going with our holiday, we forgot about all the stress.
In the spotlessly-clean hotel, there were hand santisers everywhere, a maximum of two people allowed in the lift, social distancing reminder signs around and we wore masks at all times until we sat down to eat. Don't be put off if you have to wear a mask abroad - it becomes normal, just like putting your flip flops on.
We hired bikes to cycle along the coast in Torremolinos/Benalmadena. We loved having the bikes but no real plan, so we could stop, have a cocktail, swim, and carry on!
If you're missing the feeling of Spanish sand between your toes, we can help: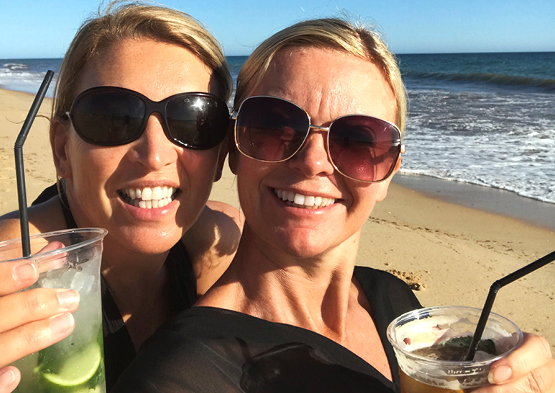 Portugal – August 2021
Lisa is our marketing director. She was excited to travel overseas again and opted for Portugal as her first post-lockdown trip.
I booked this trip at the last minute, a week before I flew. This wasn't because of Covid concerns but this did help with the uncertainty of the traffic light system allowing travel to Portugal. I used the site gov.uk to understand what documentation was required. I found a local testing lab who do 'fit to fly' tests and because they were local, I dropped my test in rather than posting it. The results came back within 12 hours.
I flew with EasyJet. The experience was no different to usual, apart from the queue to check-in taking longer because everyone has to produce their Covid documentation. To travel to Portugal, I needed proof of my vaccination status, a negative PCR test result and the Portuguese passenger locator form. Masks were worn in the airport, except when seated to eat and drink.
Check government websites to ensure you have all the correct documentation and you know what to expect when you arrive. Keep yourself safe before you travel, so that you don't test positive before you even get to go.
Use your phone to store all your travel and Covid documents. Put them all together in an album or wallet so that they are easy to find when you need to present them.
Before you travel, or early on in your trip, I would advise pre-booking restaurants and activities as these can get busy because many businesses have reduced capacity to allow for social distancing. I like to use TripAdvisor to find out the best places to eat and visit. In Portugal, you're still required to wear masks so make sure you have a supply with you.
Booking my return Covid test in resort was very simple. All medical centres are equipped to cater for tourists getting tested. The local testing centre near me had set up a separate testing centre. We could pre book online or just drop in and test results were emailed back to us within 24 hours.
Travelling has changed, but knowing what to expect allows you to enjoy your holiday when you get there.
Portugal is a fantastic year-round destination for scorching summer and wintersun breaks. The Algarve is one of our most-loved destinations but we have options in more locations too: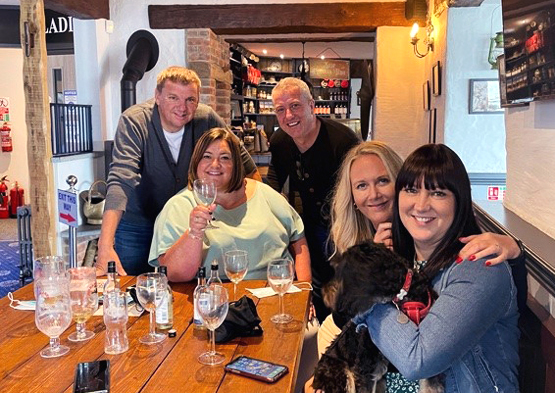 Wales - July 2021
Shella is our Endless Vacation Rentals manager for the UK and Europe. She took the opportunity for a staycation to explore Pembrokeshire on the southwest coast of Wales.
We had a blank canvas when planning – I'd actually never holidayed for a week in the UK before!
Booking was easy although accommodation was getting reserved quickly so we couldn't delay once we'd seen a property we liked. Travelling was easy as it's within the UK – I loved being able to take so much with me as there were no baggage restrictions!
We chose Wales and then worried that there were tighter restrictions in place than England at the time, but we made sure as best we could that bars, restaurants and attractions were open as normal. We did have to pre-book meals and restaurants so we did a bit of cancelling and rearranging when we were actually there, but this wasn't really a hassle and everyone understood.
The owners of our accommodation contacted us before we arrived and went through all they had done to make it safe and hygienic since the departure of the previous occupants, which was reassuring.
We mainly found local beaches to explore and spent all day there. New Quay is a beautiful place (not to be mistaken for Newquay in Cornwall) but on par – it was definitely worth a visit. Plus as we travelled within the UK, we didn't have to leave our dog Maisie behind so she enjoyed her holiday too!
The UK is one of our most popular holiday destinations at the moment but we still have some availability and plenty of hotel options: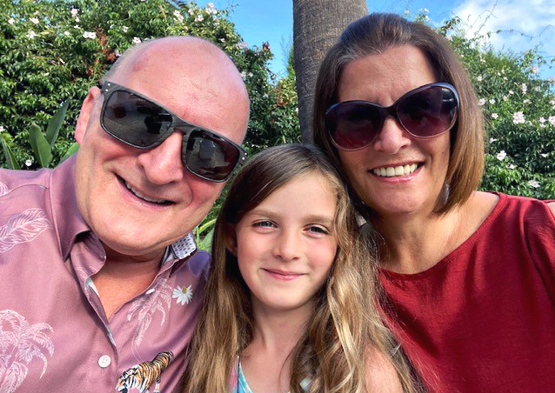 Spain – August 2021
Jo heads up our Revenue Management team. She whisked her family away to Jávea in Spain for a ten-day escape.
We all know how important travel and our holidays are to us, but I don't think we appreciated really how much until we travelled again.
Whilst we intended to travel in August, we didn't actually book our flights until 72 hours before we were due to check-in, once the latest traffic light update had been issued - so it was very 'last minute.'
I spoke to friends who had already travelled with regard to rules and testing. Don't be put off travelling by the volume of information around - the additional effort is definitely worth it to be able to enjoy a holiday again. This trip did take a bit more organising than usual, mainly around finding out about testing and all the rules around potential isolation, the requirements of the country you are travelling from and to. This takes a bit of time. But once we sorted that, our overall holiday experience was almost normal.
The UK airport was fairly quiet for the time of year. The facilities were all open and we were pleasantly surprised. Our flight wasn't full and passengers wore masks throughout the 2.5 hour flight. There were some minor changes to the regular flying routine to ensure passengers weren't walking around and queuing for toilets. When we arrived in Spain, it was very easy: There were no queues at any point. It only took around 30 minutes from landing to getting our car and driving to the villa.
It would have been so easy to have not travelled when listening to the media but I am so glad we went for it. We had an amazing family holiday and didn't even think about Covid! I have two more overseas trips booked for later in 2021. Going away has given me the confidence to do it again and travel as normal where possible.
We have availability for Spain for the rest of 2021 - Don't miss your chance to grab a winter sun getaway: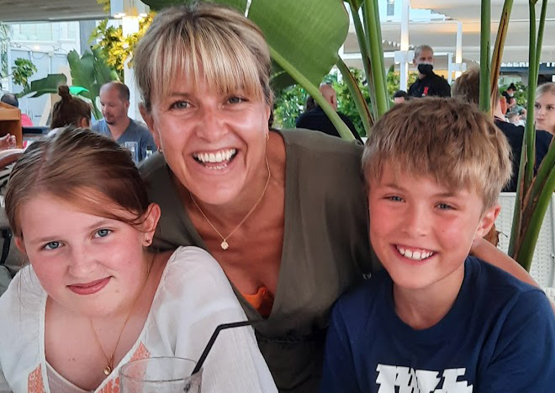 Tenerife – July 2021
Sarah is a member of our e-commerce team and took her children away to Tenerife for a week of sun-soaked fun, staying at Sunset Harbour Club by Diamond resorts (#1759).
To find out what I needed to do to enter Tenerife, my resort were very good at helping me with the Spanish side of things. They emailed me a week prior to my arrival, providing me with all the links to their official websites, advising me what I needed to have completed and what tests were required. It's worth checking the Covid rules at your specific resort as I found these can vary.
We flew from Luton with EasyJet. It was mandatory for all passengers to wear masks and the plane was disinfected before we boarded. My 13-year old daughter required a 'fit to fly' test so I chose to do this at the airport as it was a good price and easy for quick results.
When we landed in Tenerife, the process to check documents was extremely efficient. We had our temperature taken, all our travel documents checked and scanned and we were through passport control within ten minutes of landing. It was the same upon our return to Luton - because all of our information completed on the 'passenger locator' form was stored electronically on our passport information. It took us no more than 15 minutes to go through customs. I have never had such a smooth experience through passport control on both ends.
It was easy to obtain a Covid test whilst out there in order to be able to fly back, and most resorts will book you into a laboratory to have these done. I found one myself and just booked in.
When you fly back, you complete the UK government 'passenger locator' form, which can only be completed 48 hrs before flying home. You need the booking reference numbers for your 'day 2 PCR' Covid test to complete this form.
The resort I stayed at was brilliant. There were social distancing rules and hand sanitisers everywhere. The apartments were sanitised and sealed before we checked-in. We weren't given maid service, but fresh towels and linen were dropped outside our door mid-week if we wanted them. Sunbeds were allocated in the morning by the lifeguard. The pool area was closed for cleaning for around 30 minutes at lunchtime. You then booked sunbeds again for the afternoon. I think this process was excellent. We were also temperature-checked before entering the pool area for additional safety.
It does take time to complete the necessary information but this wouldn't put me off travelling again - I feel more confident on what I need to do again in future.
Tenerife is one of our members' most-loved destinations: We have winter sun availability so don't miss your chance to go: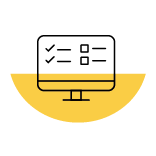 We're open online 24/7 so you can search, book and manage your trips whenever you want to. But please don't cancel online - contact us to make sure you get the best option.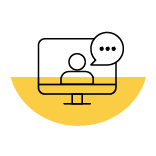 Chat online with our Holiday Guides: Live Help is offered during standard contact centre opening hours, subject to availability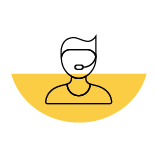 If you need any more clarification, please call us on 0345 60 86 380 or use our Online Help. Our guides are currently available from 09.00 - 18.00 Monday - Friday.