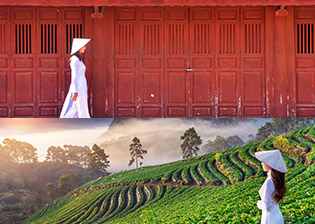 With RCI's Split Week booking option, you can enjoy more flexibility on how you want to holiday!
Explore more places while holidaying in Vietnam by splitting your holidays into blocks of 3 nights in one place and blocks of 4 nights in another. Read on to find out how you can experience the best of Vietnam with RCI's Split Week Holidays.
Experience the best of Vietnam with our recommended destination pairing!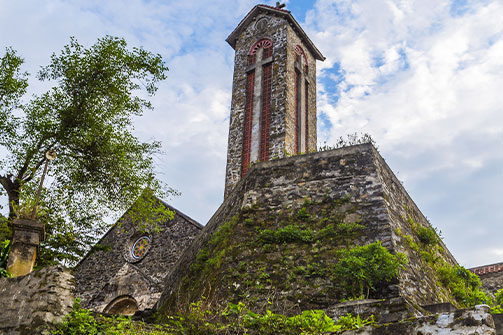 A STEP BACK INTO HISTORY IN VINH PHUC
Northwest of Hanoi, just an hour's drive away, you'll find a tranquil retreat nestled in the mountains of the Vinh Phuc Province. Immerse yourself in the beauty of nature and discover the historic monuments around town. Northeast of Vinh Phuc and standing at 900 metres above sea level is Tam Dao National Park. With over eight different kinds of forests, its stunning landscape and lush greenery is not to be missed. For history enthusiasts, be sure to visit Tam Dao Stone Church – one of the most famous stone churches in Vietnam. Built by French colonists in 1937, the church has witnessed many historic events, yet remains untouched. Head over to Dai Lai Lake in the east of Vinh Phuc to admire the calmness of the lake on a duck paddle boat.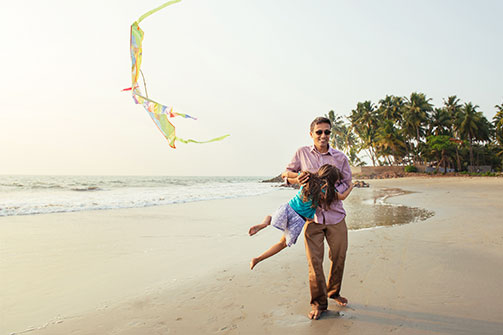 BEACH FUN IN SAM SON
Just 16 kilometres east of Thanh Hoa Province, on the shore of South China Sea is Sam Son, a serene resort town which has been around since early 20th century. It started when the French colonialists built facilities on Sam Son Beach and turned it into a top vacation destination. With soft white sand, gentle elevation and clean blue water, it is easy to see why Sam Son was so popular in 1906 French Indochina. Stroll down the 6 kilometre-long beach, feel the cool sea breeze and warm sand as the sound of the waves calm you down; this is truly the ultimate getaway from the chaos of urban living. Besides beaches, Sam Son also has other attractions with linked to lesser known but equally fascinating Vietnamese mythology. Situated in the north of Truong Le Mountain is ancient Doc Cuoc pagoda; as legend has it, this was where a giant slayed sea monsters to protect Sam Son.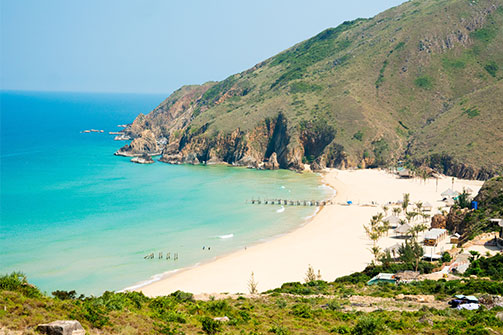 ENJOY THE SCENIC BEAUTY OF QUY NHON
Located in Binh Dinh Province, Quy Nhon is a peaceful coastal city with a diverse landscape where the mountains meet the sea and mesh in perfect harmony. Visit the beautiful Phuong Mai Peninsula where enormous white and golden sand dunes can be found all over. At the top of the Peninsula, sits a colourful Buddhist temple with a seated Buddha – one of the tallest in Southeast Asia. Remember to stop by the secluded Ky Co beach where the sand is powdery soft and the water is pristine. Fishermen villages line the coast where fresh seafood is caught daily. For all the foodies out there, don't miss your chance to feast on mouth-watering prawns, crabs and squid at affordable prices. Northeast of Quy Nhon is Hon Seo; a secluded island with crystal clear water teeming with a variety of fish and colourful coral reefs. For the adventurous souls, spend your day exploring this untouched island with activities like snorkelling, fishing and camping.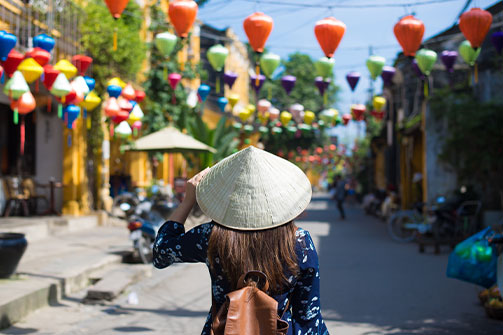 EXPLORE THE PORT CITY OF HOI AN
A UNESCO World Heritage Site, the hidden gem of Hoi An is Vietnam's most fascinating and charming town. Hoi An – which literally translates to "peaceful meeting place" – is a town that was once a major port for Japanese and Chinese merchants and their influence can still be seen in many ancient townhouses, bridges, and temples. Hoi An is almost entirely free from the curses of modern day like traffic and pollution. Between February and July, rainfall is low and the temperature is pleasant making the days perfect for a bicycle cruise along the riverside. Every night the town is illuminated by hundreds of colourful lanterns, a tradition that has been preserved for years. Take a stroll down the 200-year-old pavements and immerse yourself in Hoi An's mesmerising beauty. Before leaving, don't forget to order a custom-made garment, the town is widely famous for its speedy, top-quality tailor services at reasonable prices.