We review every suggestion you send, and use them to improve your RCI.com experience. Keep your feedback coming! Here are some recent site enhancements based on YOUR feedback:

New Enhancements
Tap for the RCI App on your iPhone
Never forget you already downloaded the RCI App on your iPhone again! When you go to RCI.com on your iPhone, a reminder will now appear at the top of the page. Just tap the reminder to easily head over to the RCI app. If you don't already have the RCI app, you'll be able to tap the reminder and head over to the App Store to download.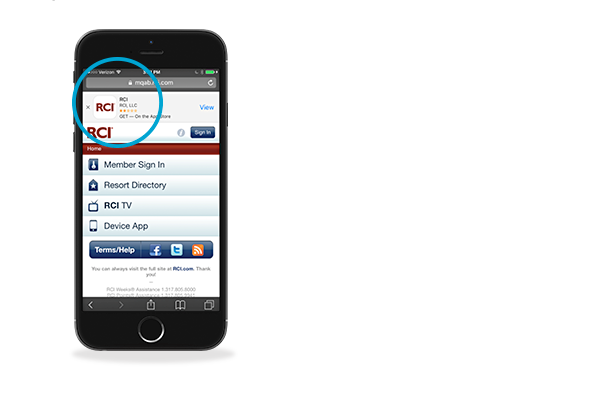 Guest Certificates Demystified
Have you ever asked yourself: what is a "guest"? And why do they need a "certificate"? When booking a vacation, you will now see messaging to explain what a guest certificate is so you can understand if you need - or don't need - to purchase one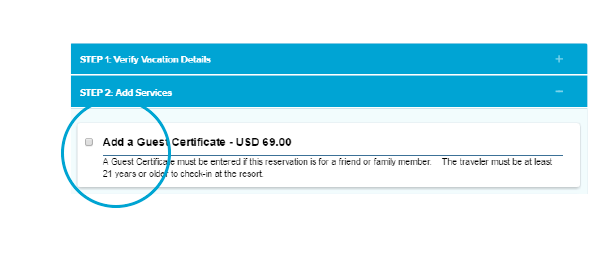 Ramped up Reviews
You told us you wanted more member reviews--now you've got 'em! We've added thousands more resort reviews from fellow members to make choosing your next resort even easier.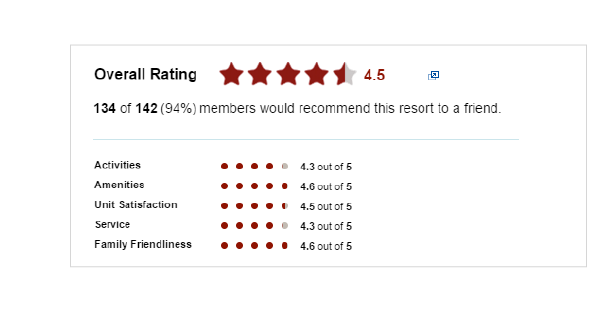 Cleaner Path. Less Math.
Our Deposit Calculator now personalizes its Deposit Trading Power results based off when you deposit. No more percentages to figure out in your head!

Points Member Enhancements
Tell the difference between RCI Weeks and RCI Points resorts when booking
When making a reservation online, you will now see labels indicating if a resort is an RCI Weeks resort or an RCI Points resort.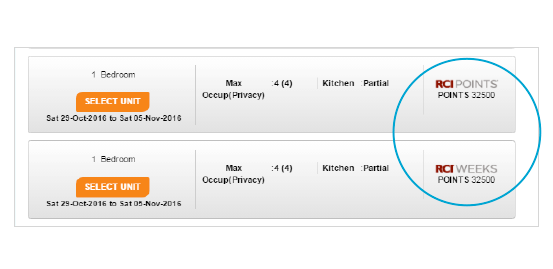 Help Where You Need It Most
We've added messaging at the point of confirmation to help you with the booking process.
Saved Points Additional Information
Now you can see the number of Saved Points you have remaining to use by visiting your Account Details page.

Weeks Member Enhancements
Instantly search after making a deposit
We've eliminated a few extra steps for you to make searching for your next vacation a breeze. After you combine or extend a deposit, you can now click or tap on an orange "Search" button to start your search.
Deposit Year Added to Weeks Already Deposited
Deposit Years are no longer a guessing game. Managing your account just got easier. When you deposit a Week, you'll now see the Deposit Year associated with that Week in your account.

Vacation Planning Just Got Easier
Now you can sign in and go right to your deposited weeks from My Weeks Account to start planning your vacation. Check it out »