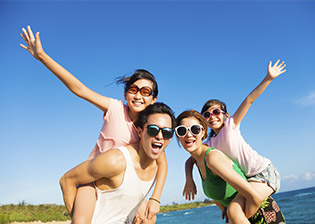 Experience the very best of Southeast Asia, effortlessly
Best of all, top Southeast Asia's destinations such as Vietnam, Malaysia, Thailand and Indonesia require no visa for visitors from the Philippines. Hassle-free, visa-free travel means more time to truly enjoy your getaway. Well, what are you waiting for? Make a booking and get packing for your blissful holidays ahead!
Take a dip in the most alurring beaches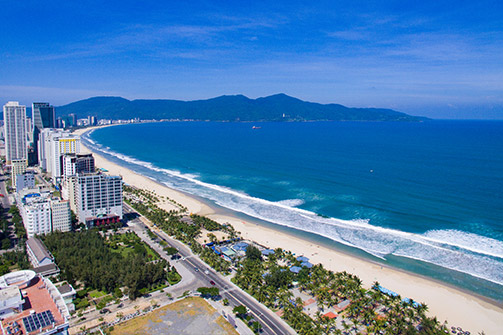 VIETNAM - DA NANG
Nestled between mountains and sea, Danang is a harmonious blend of modern urban life and serene nature. Located right in the city's center is My Khe beach, stretching over 9km long, it was ranked by Forbes Magazine as one of the most attractive beaches on the planet. Relax on the shore with a fresh coconut in hand, feeling the gentle sea wind and drifting away to the rhythm of emerald-hued waves breaking against the shore – all your worries will melt away instantly.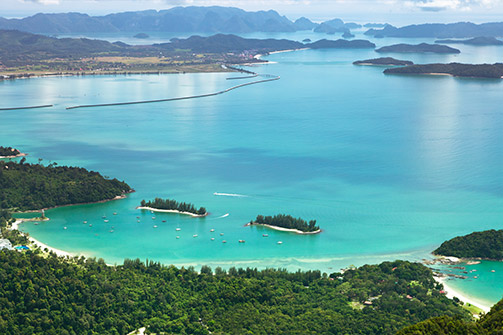 MALAYSIA - LANGKAWI
Beyond soft golden sand and shimmering turquoise waters, Pulau Langkawi is filled with an array of hidden caves, majestic waterfalls, and lush rainforests. Explore pristine but lesser-known Pantai Kok beach, trek up the island's highest peak – Gunung Raya and take a refreshing dip in the nature pool of Durian Perangin waterfall before ending your day with a magnificent sunset on Pantai Cenang beach.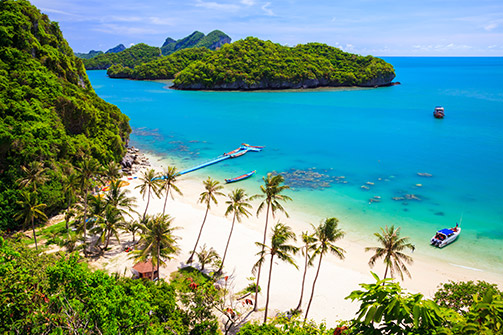 THAILAND - KOH SAMUI
From the iconic Big Buddha Temple and the Chinese-influenced Wat Plai Lem, to the bustling night life of Chaweng Beach and the relaxed vibe of Lamai Beach; Koh Samui has more to offer than you can imagine. Take a stroll along its pristine beaches – feel the powdery-soft sand between your toes before stopping by a seaside hut to have a taste of fiery hot but incredibly delectable Thai cuisine.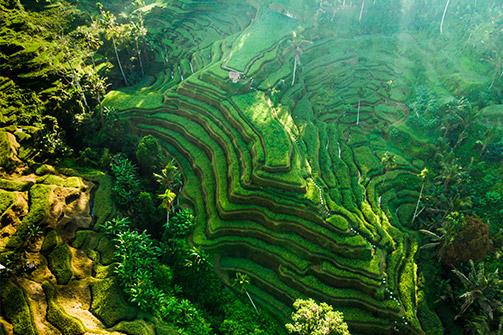 INDONESIA - BALI
Lined with stunning beaches and dense tropical forests, Bali is a volcanic island packed with incredible things to experience and explore. Immerse yourself in Canggu's mythical ancient temples or indulge in the poshest beach clubs of Uluwatu, climb the awe-inspiring rice terraces or just have a serene retreat in culturally rich Ubud – the island of the Gods will captivate you at once.