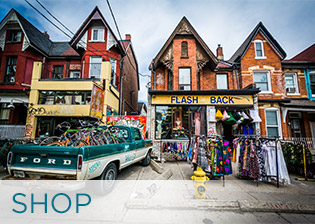 Strap on your best pair of walking shoes because in Toronto, you'll find plenty of places to score good deals without journeying to the borders of US. Against the backdrop of colourful Victorian homes and charmingly chaotic graffiti alleys, the Kensington Market is one of the oldest and most diverse neighbourhoods in Toronto; a must-visit for all first timers. Experience the neighbourhood's eclectic vibes and bag a bargain from one of the vintage clothing boutiques. Stop by the adjoining Queen Street West to complete your retro shopping experience. If you enjoy living large, take a leisurely stroll down the Bloor Street, home to dozens of upscale boutiques such as Prada, Louis Vuitton, and Hermes, or The Distillery District for the designer boutiques.
Other great things to experience in Canada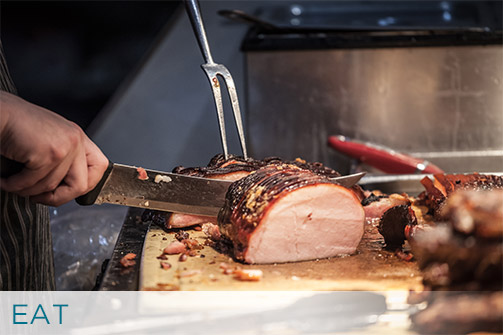 TORONTO
Whether you're looking for a quick meal on the go or a top-notch dining experience, Toronto's diverse and exciting culinary food scene has something for everyone. Ranked number 1 food market in the world on National Geographic's list, the well-loved St Lawrence Food Market is the local's favourite Farmers Market, with hundreds of stalls selling locally-sourced meats and produce such as cheese and dairy, seafood and homemade condiments. Be sure to try Toronto's iconic Peameal Bacon sandwich or indulge in pungent cheeses paired with local wines in the stupendous 19th-century old brick building. Topping the foodie list for all meat lovers is the wildly popular, casual diner Keg Steakhouse and Bar chain that serves up juicy steak slabs guarantee to hit the spot.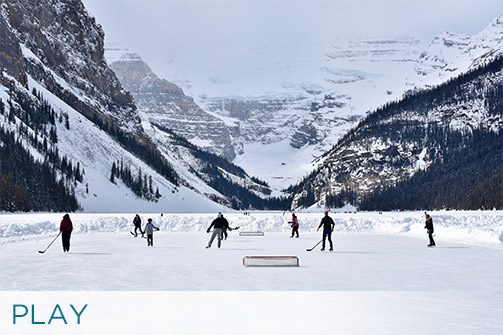 BANFF NATIONAL PARK
Some of the best things Banff National Park has to offer during the winter months are ice skating, skiing and snowboarding. Many take this chance to glide across the frozen Johnson Lake or Vermilion Lakes on their skates. Don't forget to take great care to test the ice thickness before gliding across the ice. Venture up to the ski resorts for an exhilarating time skiing down the thick snowy slopes. In spring and summer, another way to appreciate the park's magnificent landscape of Alpine mountains and green meadows is through the use of bicycles. Be welcomed by the refreshing winds as you ride down the trails. Your days will never be dull with the range of activities available here!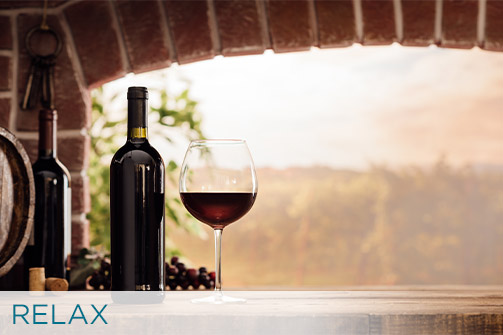 WHISTLER, BRITISH COLUMBIA
Whistler, its people and its culture have been inspired by the extensive surrounding natural landscapes and are very much evident in their way of life. For those who are after a more laid-back holiday, there are many wineries in the area like Basalt Wine & Salumeria and Wine a Bit, for you to spend an afternoon sipping on an aromatic local chardonnay or merlot, whilst admiring the vast scenic beauty. Don't miss this opportunity to try the unique specialty of the region – Icewine! Icewine is truly a labour of love being produced from hand-picked grapes that are naturally frozen in the winter vineyards at temperatures well below freezing point as low as -10 degrees Celsius.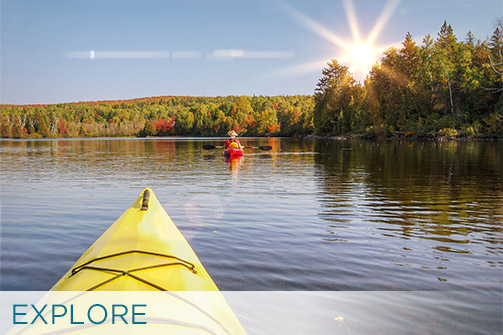 ALGONQUIN PROVINCIAL PARK
A tranquil antidote to the busy city life, the Algonquin Provincial Park provides a visual feast to all explorers with its dense maple forests, majestic rocky ridges, and rare flora. There's plenty of stunning scenery to be explored. Some of the best ways to capture the beauty and serenity of this natural landscape are through hiking or canoeing. For a less arduous day-hike, consider the beginner's favourite Spruce Bog Trail or the ever popular Beaver Pond Trail that offers a good chance to spot beavers and moose. For the adventurous, brave the challenging yet scenic canoe routes such as the 7km long Barron Canyon Route or the well-known Canoe Lake Route.