Just like something out of a romance film, William Toh Kah Chun (35) and Andrea Yang's (31) honeymoon dreams came true in Turkey. The adventurous couple from Hong Kong ventured beyond the famed Istanbul and took on a 7-day road trip across Antalya, Ankara, and Mersin.
A thrilling boat trip to a secluded waterfall, a romantic dinner at a 360-degree revolving restaurant, and the scenic views of the Mediterranean Sea and beyond will make your trip in Turkey a perfect one. These stories will attest to that.
A romantic experience in Turkey is everything your honeymoon dreams are made of. Think of white-sand beaches with sparkling turquoise waters, spectacular sunset views on top of a mountain, hot air balloon trips over deep canyons and lush fertile valleys, and some of the most romantic resorts with overwater bungalows.
But, where do you even begin in planning a trip to Turkey? We've put together a tried-and-tested itinerary to help plan your romantic vacation — everything from where to go, what to do, and where to stay. Read on as we take you on our 7-day journey, road-tripping across the most romantic locations throughout Turkey, from Antalya to Ankara and Mersin.
Tip: If you plan to keep your vacation in Turkey short and sweet, our itinerary can be customisable from 3 to 4 and 7 days. Depending on your available time, take your pick on the sights that you'd want to enjoy in Turkey.
Day 1: Wander the charming streets of the Old Town, Antalya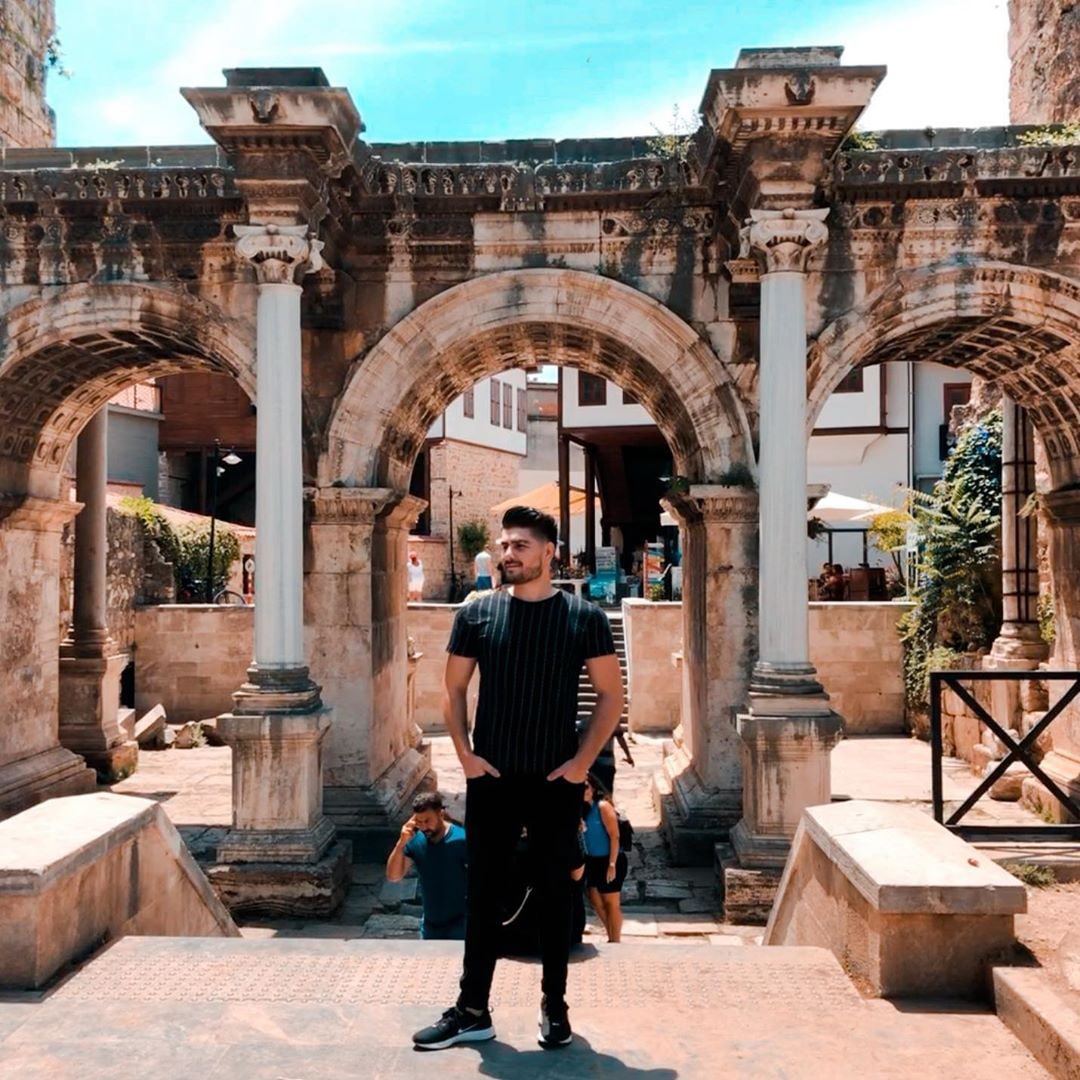 The Old Town is best explored on foot as cars are banned on certain streets. Photo from @canercort via Instagram.
Start your visit to Antalya in the historical city centre. Walk along the narrow streets and visit Hadrian's Gate, Kesik Minaret, Yivli Minaret and Kaleici, all of which are located within one square kilometre of one another.
Kaleici, the Old Town is a great place to hang out for a day or two. Cars are banned on certain streets in the old town, so exploring the small seaside town by foot is a pleasant experience.
Get yourself lost in the labyrinth-like the Old Bazaar — souvenir shops, Turkish carpet stores, and delicious pies and kebab stalls.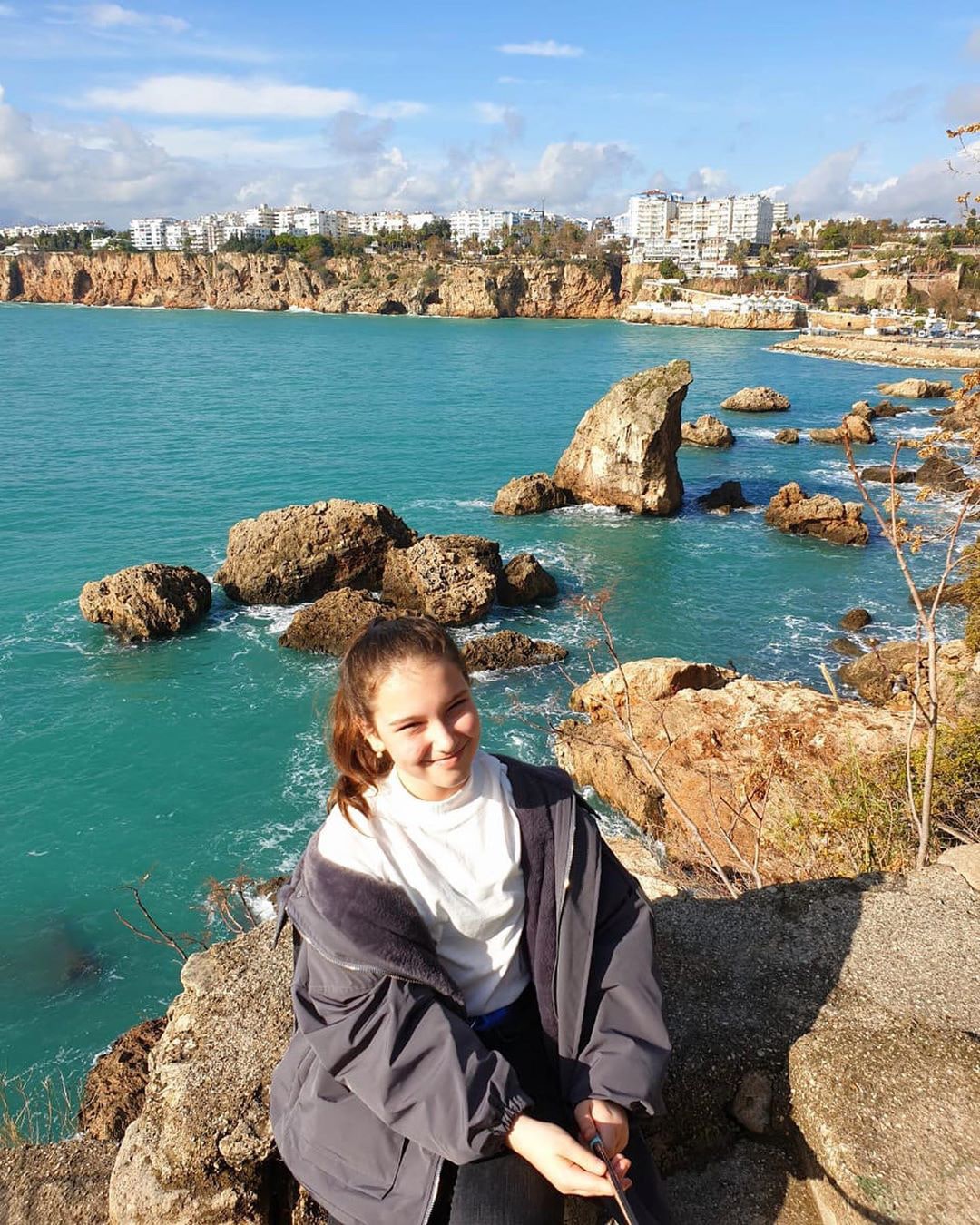 Also known as the Old City, Kaleici Harbour is one of the most beautiful places in Antalya. Photo from @lerasamsonyuk2008 via Instagram.
When the sun sets, walk to Kaleici Harbour, sit down by the pier as you enjoy Antalya's colours change beautifully while the sun begins to disappear.
Day 2: Experience the adventurous side of Antalya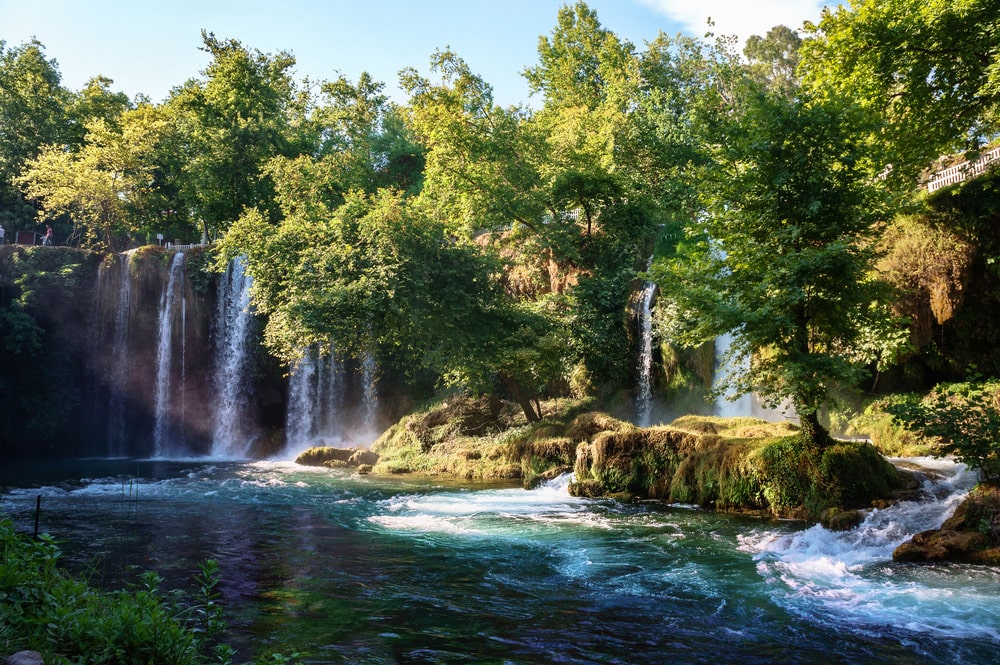 The Duden Falls is a popular picnic spot among the locals. Photo from Shutterstock.
You can't miss out on the adventurous side of Antalya, perfect for couples who love the outdoors.
Venture out to the outskirts of the modern coastal city of Antalya and take a boat trip from its ancient harbour to the wondrous Duden Falls. Take a walk through the beautiful nature park or explore the Cave of Wishes where you can watch the 15-metre waterfall cascade.
At Mount Chimaera, clusters of small fires naturally blaze from the vents in rocks that are scattered across the mountain. Photo from Shutterstock.
Or hike up Mount Chimaera, known in Turkish as Yanartaş, or Burning Rock. A 40- to 50-minute rocky climb later, you'll reach the top where campers typically light a bonfire.
During sunset, walk along the Lycian Way, a 300-mile footpath for unparalleled views of the Lycian Coast and the turquoise waters of the Mediterranean Sea. Some highlights along the way: ancient ruins, deserted beaches, mountain peaks, pine forests, and of course, stunning coastlines.
Day 3: Glimpse into the Ankara nightlife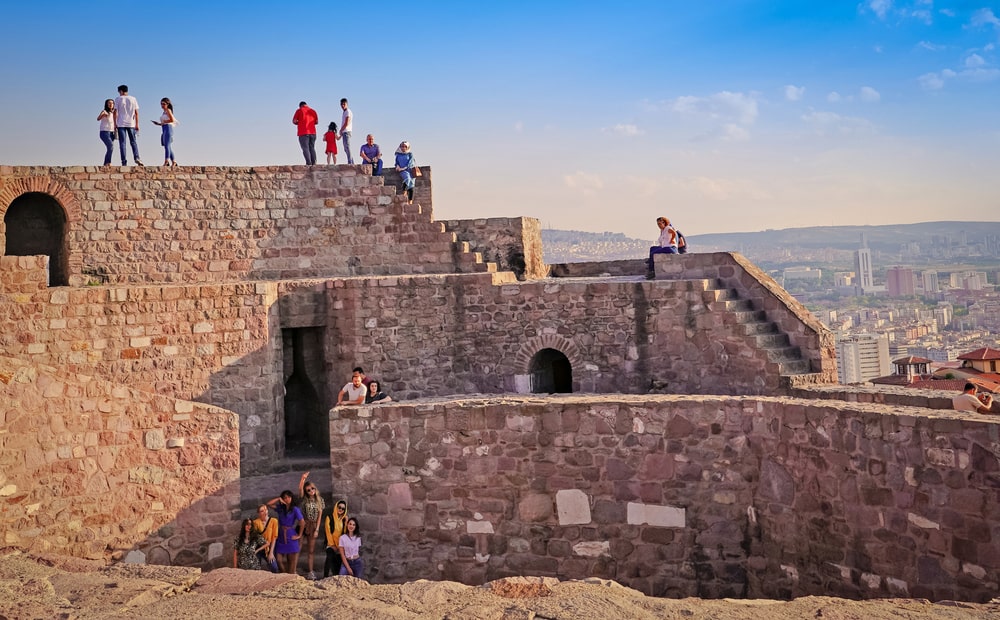 Stand on top of Ankara Castle for an amazing panoramic view of the city. Photo from Shutterstock.
Driving from Antalya to Ankara will take you about 7 hours, allowing you some time for respite before exploring the city in the evening.
Ankara is heaven for sightseers. Take a short climb to Ankara Castle, Turkish capital's oldest sights for a rich historical and cultural experience. Then, marvel at Anıtkabir, an architectural wonder. The Mausoleum of Mustafa Kemal Atatürk houses exhibition halls and galleries.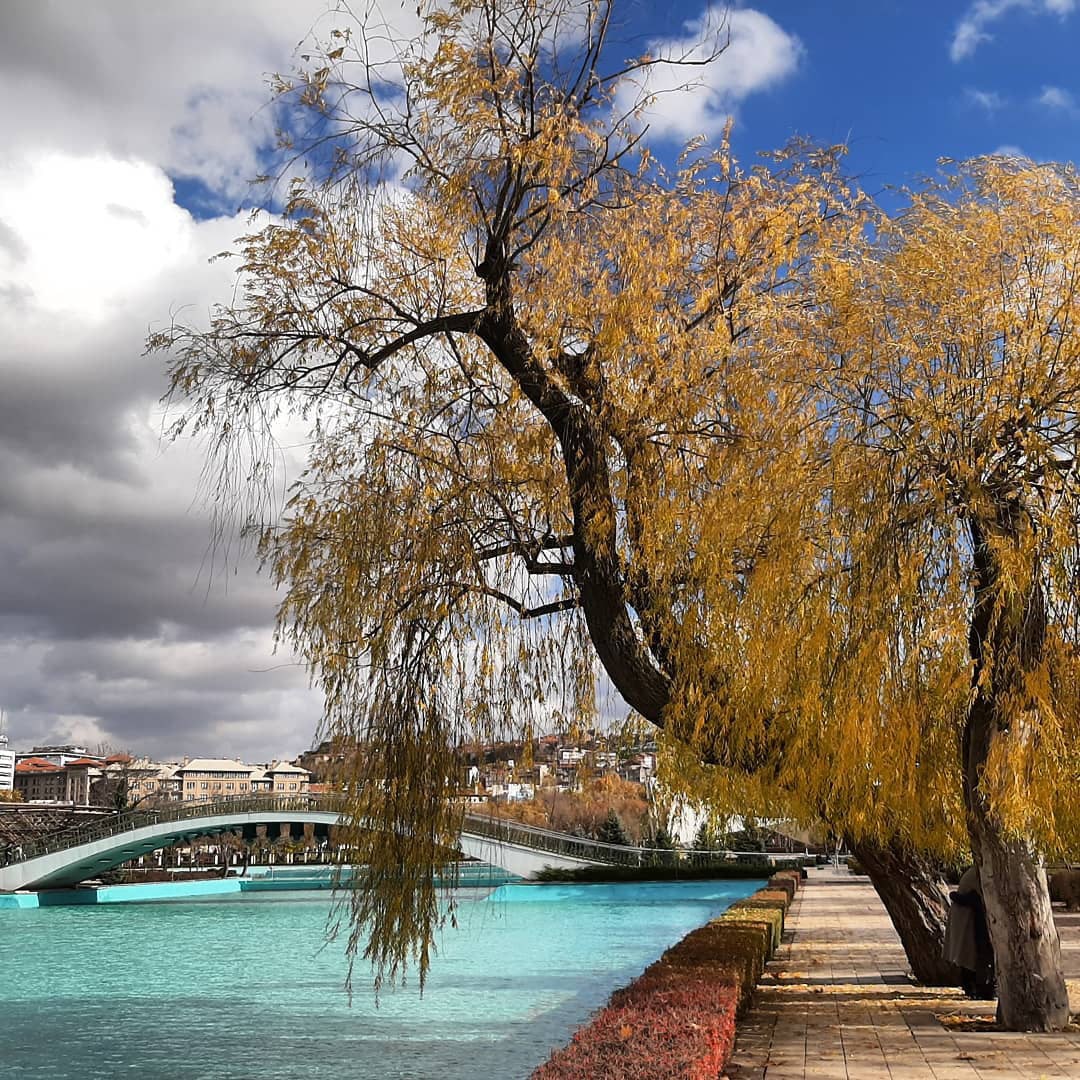 When autumn falls, Gençlik Park is an ideal place to view the changing colours of nature. Photo from @rosa10_pulat via Instagram.
As night falls, stroll through Gençlik Park, with plenty of walking trails for a romantic walk and park benches for long conversations. There are amusement rides inside the park too. On a sunny day, take a dip in the public swimming pool.
The nights at Ankara are colourful — where outlets in Kızılay open til late. Sit over a beer and strike a conversation with the locals and tourists at bars, watch local bands perform live music at pubs or walk along the streets hand in hand as you enjoy the local busking scene.
Day 4: Have a romantic dinner on top of Atakule Tower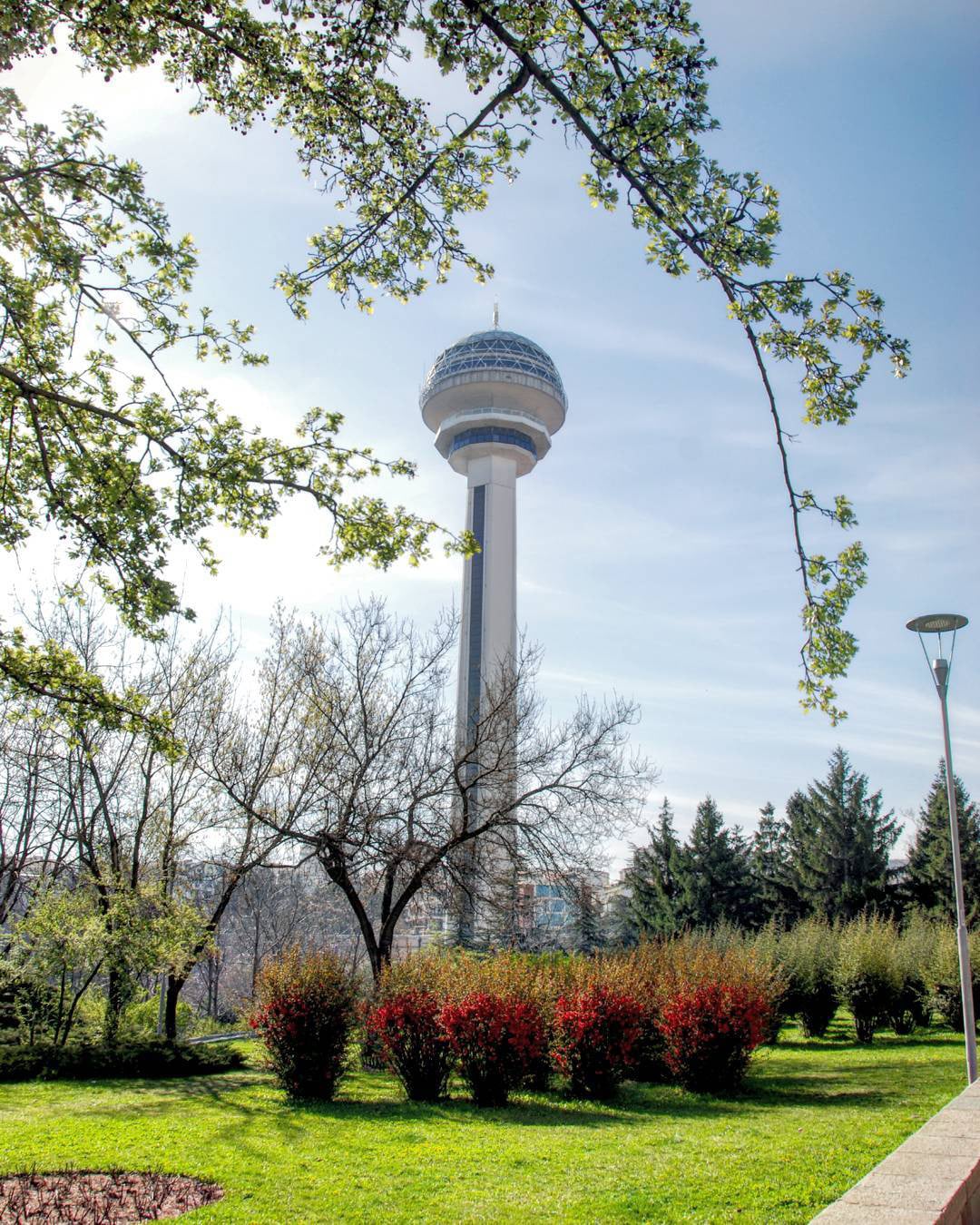 Take the high-speed elevator to the observation deck of Atakule Tower for an amazing view of Ankara. Photo from @scorpion5555 via Instagram.
The amazing panoramic views of Ankara from the observation deck of Atakule Tower, on a clear day, can stretch as far as the Ankara Citadel, the Anitkabir, and the mountainous backdrop beyond.
A high-speed elevator transports visitors to the observation deck at the top of the 125-metre tall tower. If you feel particularly energetic, take the open stairs on the side of the building for some worthwhile bragging rights.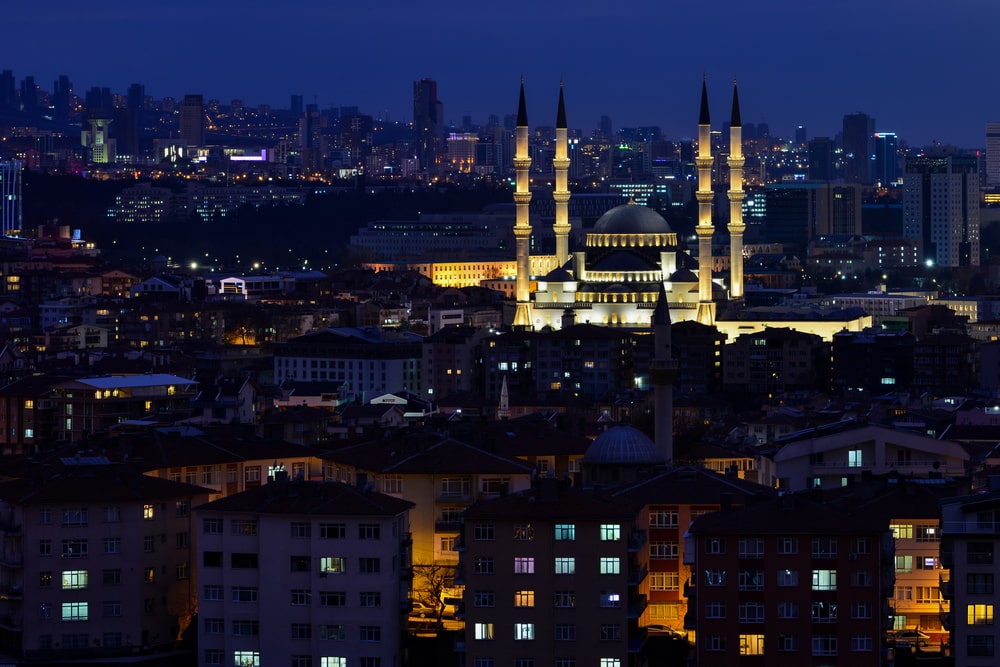 Indulge in dinner atop Atakule Tower at Sevilla restaurant for an unobstructed and unforgettable view of Ankara. Photo from Shutterstock.
However, the highlight of the iconic landmark in Çankaya is at night. Dine at the scenic restaurant Sevilla, set on a 360-degree rotating platform, just below the dome at the top. For those who'd like to enjoy their date night without the rotating motion, there is also a bistro and a café near the observation deck.
Day 5: Take a full-day tour to Cappadocia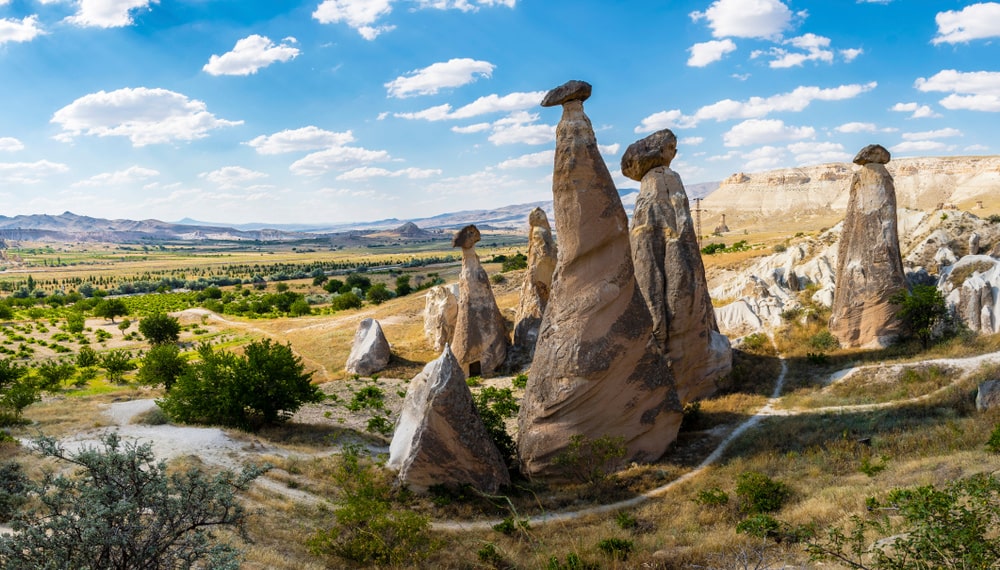 Take in the spectacular fairy chimneys of the Devrent Valley, which are unique carved-out rock formations. Photo from Shutterstock.
A four-hour drive from Ankara is Cappadocia, a UNESCO World Heritage Site famous for its fairytale scenery, dramatic cave dwellings, remarkable rock formations, and of course, the hundreds of colourful hot air balloons soaring in the sky.
Take in the spectacular fairy chimneys of the Devrent Valley; unique carved-out rock formations that change colour with every sunset. Next, visit Paşabağ, Valley of the Monks where you can marvel at the remarkable double and triple-headed rock formations.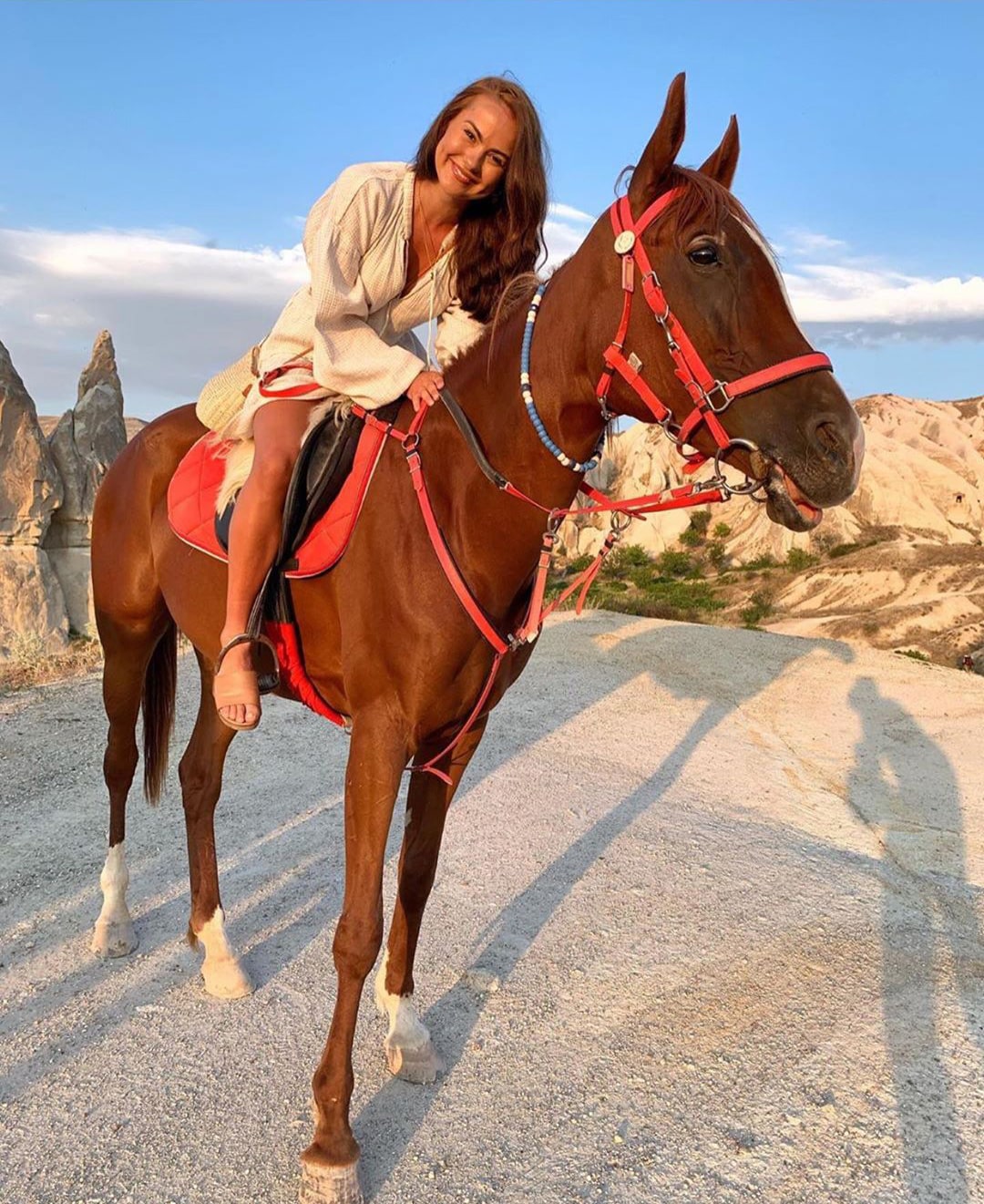 Embark on a calm and beautiful galloping excursion that brings you around Cappadocia's magnificent valleys and other landforms. Photo from @cappadociahorseranch via Instagram.
Want a more memorable way of seeing Cappadocia? Explore the city on a horseback ride that will take you to Cappadocia's valleys, orchards, and vineyards. End the day with a romantic sunset view on top of Red Valley.
Day 6: Lounge on Mersin's wonderful beaches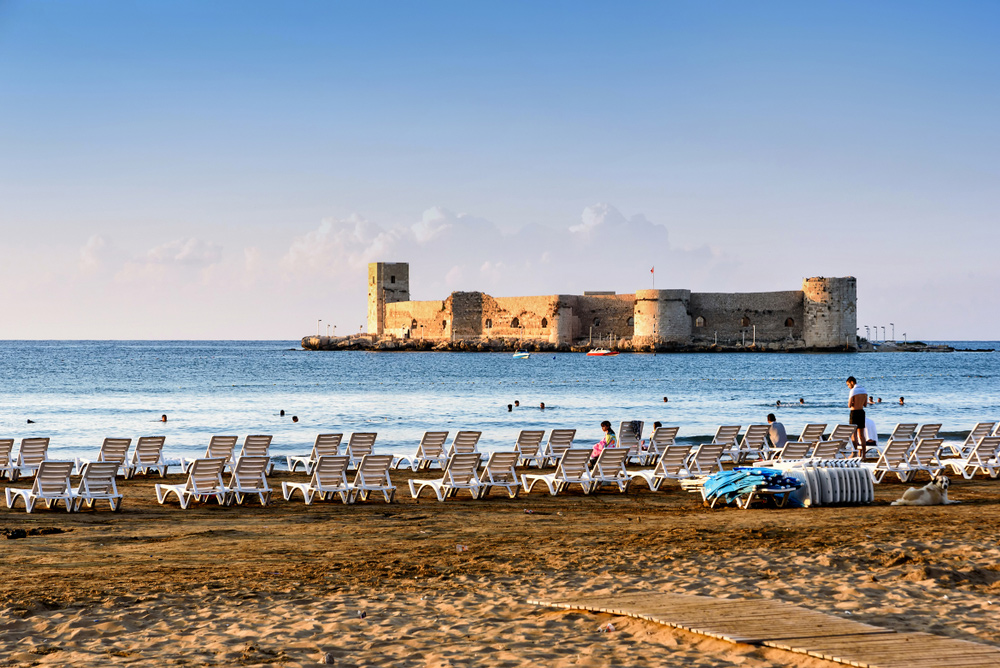 Mersin has some of Turkey's most wonderful beaches. Photo from Shutterstock.
From Cappadocia, head to Mersin which is roughly 3 hours away, the port city in Southern Turkey. There is no shortage of beautiful beaches on the sun-kissed Mersin, but everybody seems to want to cram on Ovacık, a quiet beach known for its spectacular diving spot. At the idyllic scuba diving paradise, dive among good coral reefs and diverse marine life in clear blue waters.
For an amazing panoramic view of the cliffs, coves and crystal clear waters of the Mediterranean, drive to the shore road where yachts sail on the coast that seems to stretch to an endless horizon.
Day 7: Walk through the history of Mersin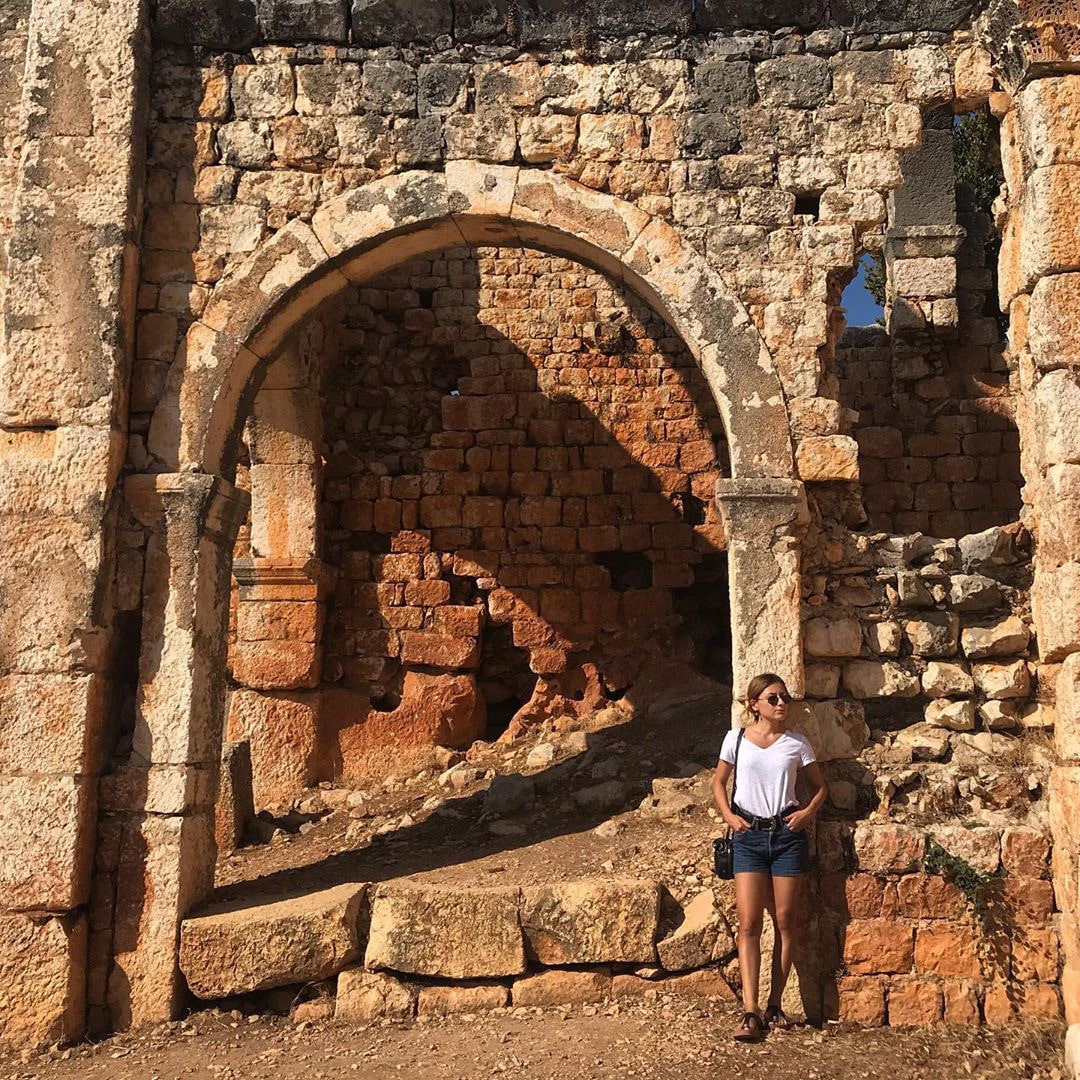 Go for a walk down the history lane in Mersin, stopping at ancient city Kanytelis. Photo from @gamzeyim via Instagram.
At Kanlıdivane, you will find the ancient Kanytelis ruins, with tombs resembling small temples, and churches and sarcophagi dating from the Roman and Byzantine times.
Then, visit Kızkalesi for its fine sandy beaches and campsites. The Maiden's Castle stands at the backdrop of the beach, approximately 200 metres offshore.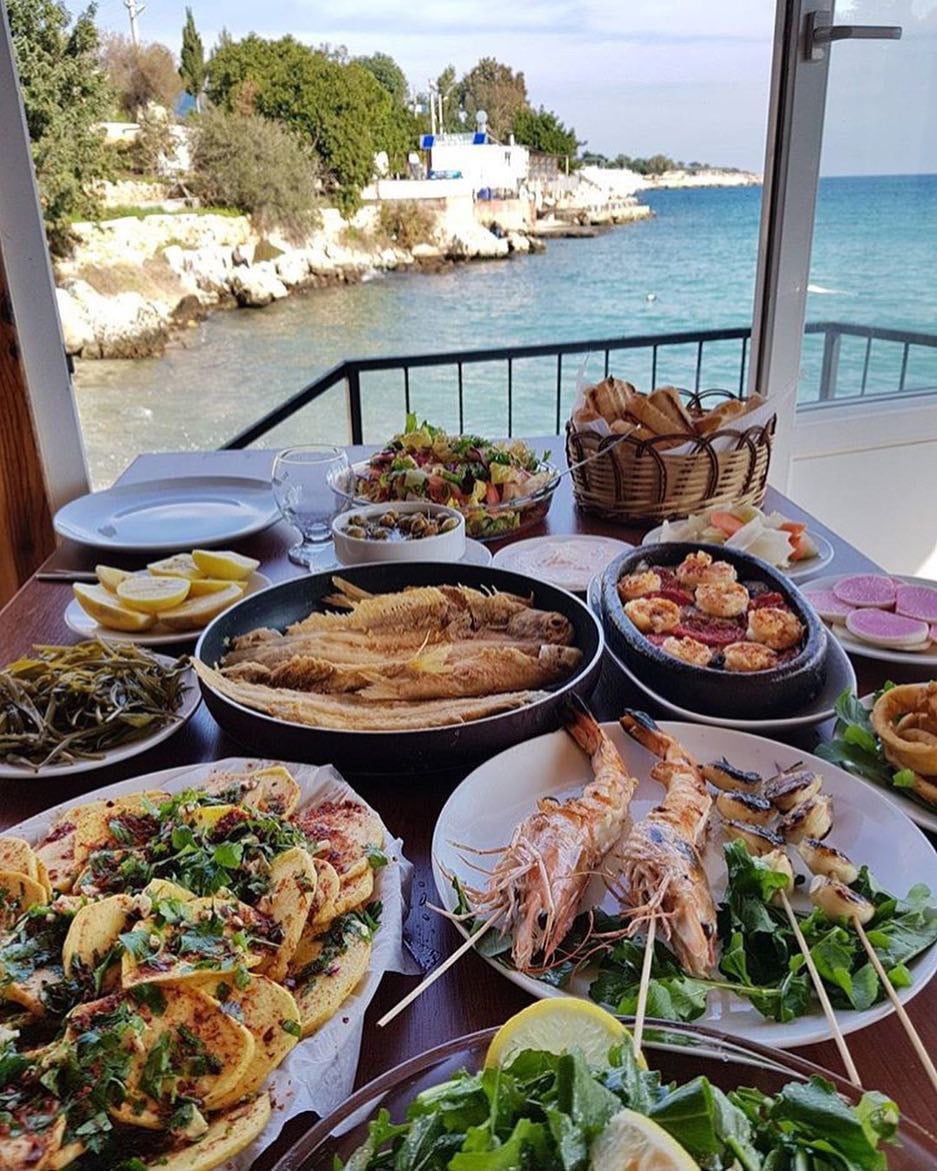 Feast on an array of fresh seafood at Narlikuyu, a small coastal town lined with seafood restaurants. Photo from @narlikuyu_alibaba via Instagram.
Or visit a little fishing village just beyond Kızkalesi at Narlikuyu. Next, you can visit the Three Graces, a Roman mosaic or the Narlıkuyu Cave full of unique stalagmites and stalactites with stairs carved by the Romans.
Where to Stay
Across Turkey, these are some of the most romantic hotels — luxurious villas with private beach access, gorgeous oceanfront villas with a spectacular view of Kaputaş Beach, and bars overlooking the sea.
Here's our pick on the best hotels and resorts across Antalya, Ankara, and Mersin for your romantic escapade.
Club Patara, Antalya #4833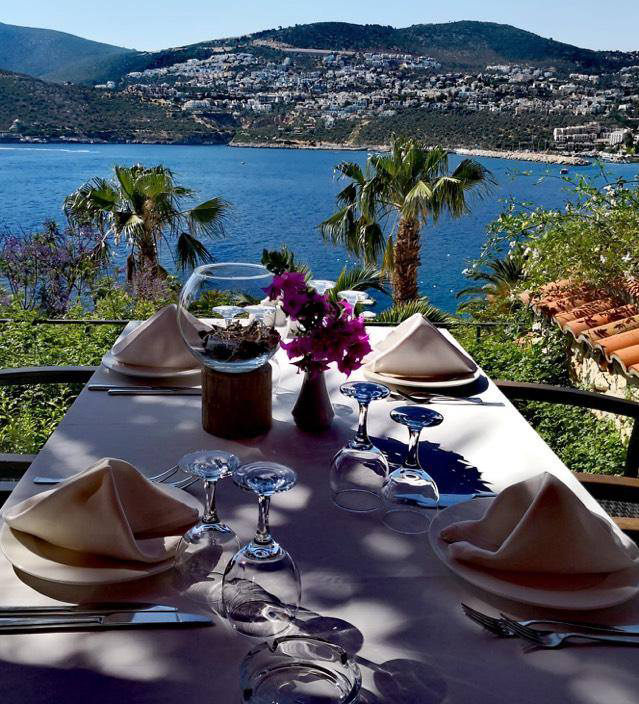 At Club Patara, your meals come with a spectacular sea view from the resort's restaurant. Photo from Club Patara via Facebook.
Set on the seafront of the gorgeous, unspoiled Kalkan Bay, Club Patara boasts of stunning views of the Meditarranean Sea.
Classic and contemporary architecture coexist in the luxurious resort. Winding through the resort, pillared walkways lead to apartments and villas, each with a spectacular sea view or a beautifully-manicured garden view. Some villas are outfitted with a private pool with extensive sea views.
In the evening, get a cocktail from the Piano Terrace Bar and enjoy your drinks overlooking the sea. On some lucky days, your evening will be accompanied by a live piano performance.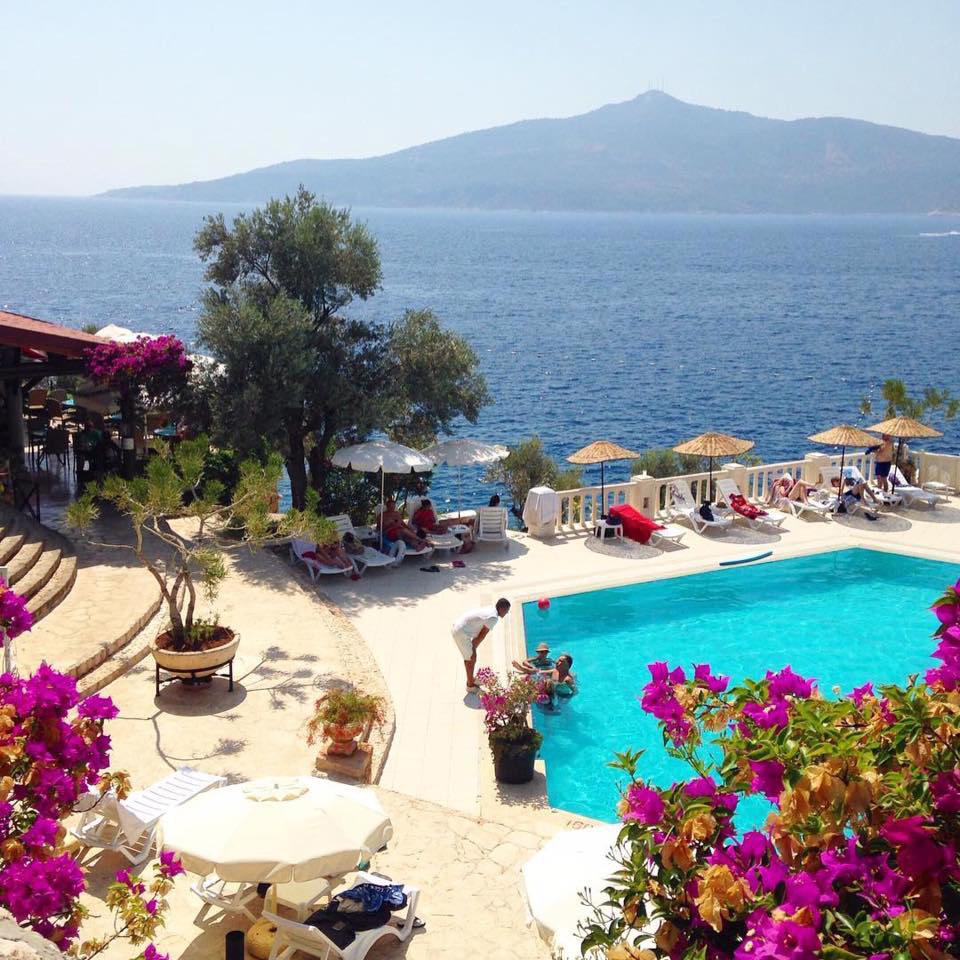 Take a dip in its outdoor pool or lounge around the cabana for a suntan. Photo from Club Patara via Facebook.
On sunny days, sunbathe on the white sands of its private beaches or take a dip in its outdoor pool. Or soak up the atmosphere at the sun loungers or cabana — a luxurious experience on its own at this resort.
Other highlights: A spa including an indulgent sauna experience and the traditional Turkish bath and a fitness centre.
Naskon Sapphire Resort & Spa, Ankara #DB58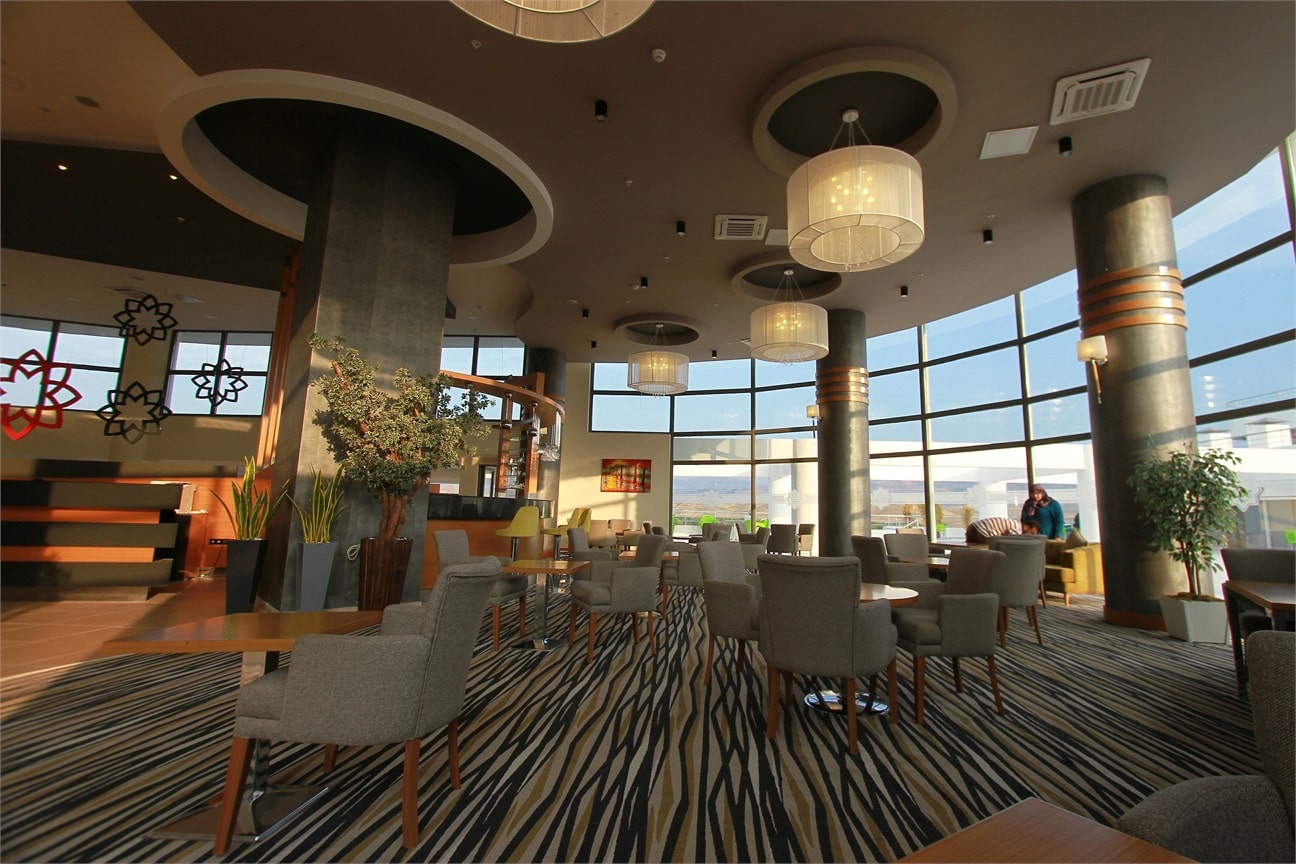 Naskon Sapphire Resort & Spa is the perfect spot for a private getaway for two. Photo from Naskon Sapphire.
Bringing romantic luxury to the laid-back Ankara, Naskon Sapphire Resort & Spa is the perfect spot for a private getaway.
The resort features 217 rooms, each outfitted with a balcony and jetted tubs. Choose from the oh-so-romantic studio or the one- to three-bedroom units. Some units come with Jacuzzi tub and walk-in shower.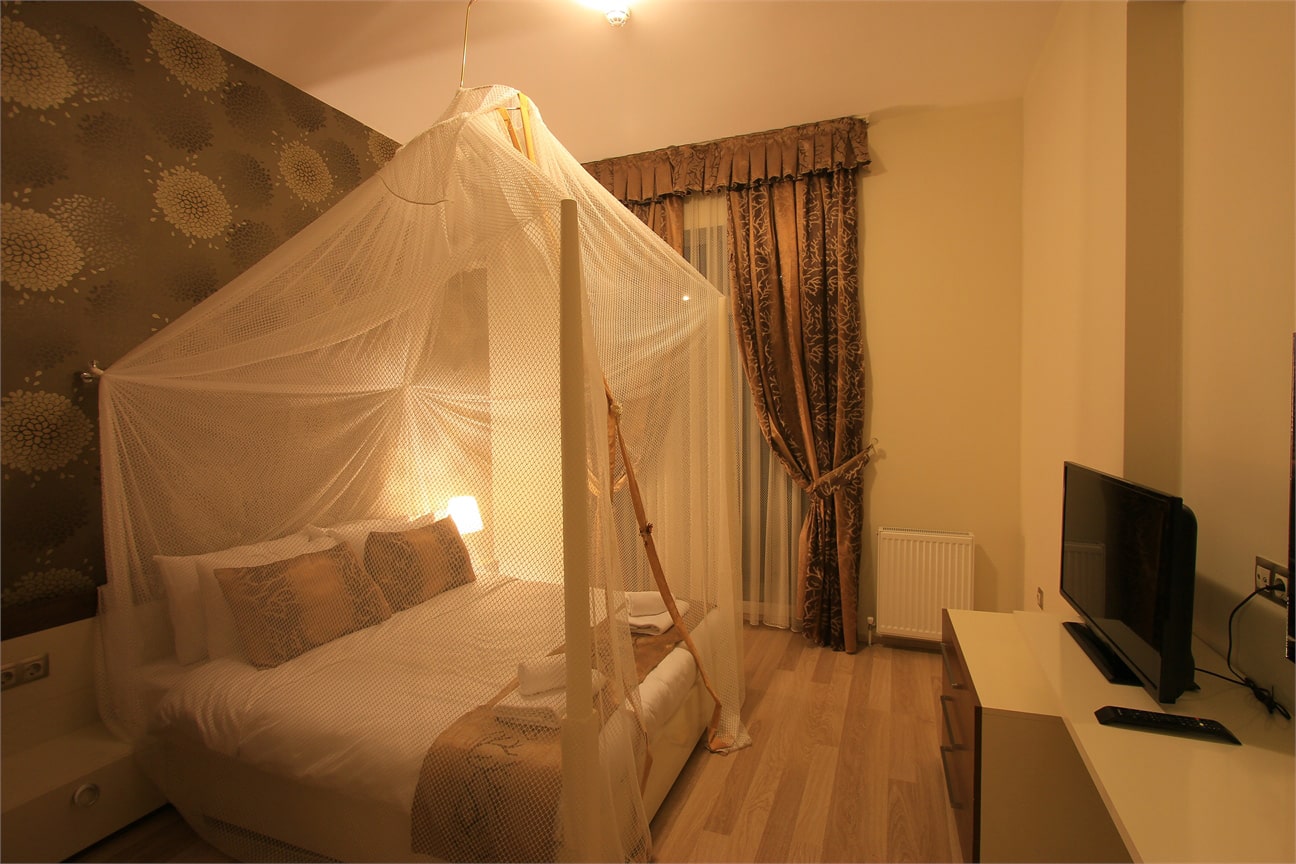 Choose from the oh-so-romantic studio or the one- to three-bedroom units. Photo from Naskon Sapphire.
Spend the day splashing in the pool — take your pick from two outdoor pools and three indoor pools. But if you want to enjoy some time together, the resort can handle that, too. Indulge yourself in the resort's thermal spa centre, which features a vitamin bar, salt rooms, a beauty centre, a sauna, and thermal spa pools.
Daily dining options for breakfast and lunch include a buffet of Western meals and, of course, Turkish cuisine.
Wonasis Resort & Aqua, Mersin #DB56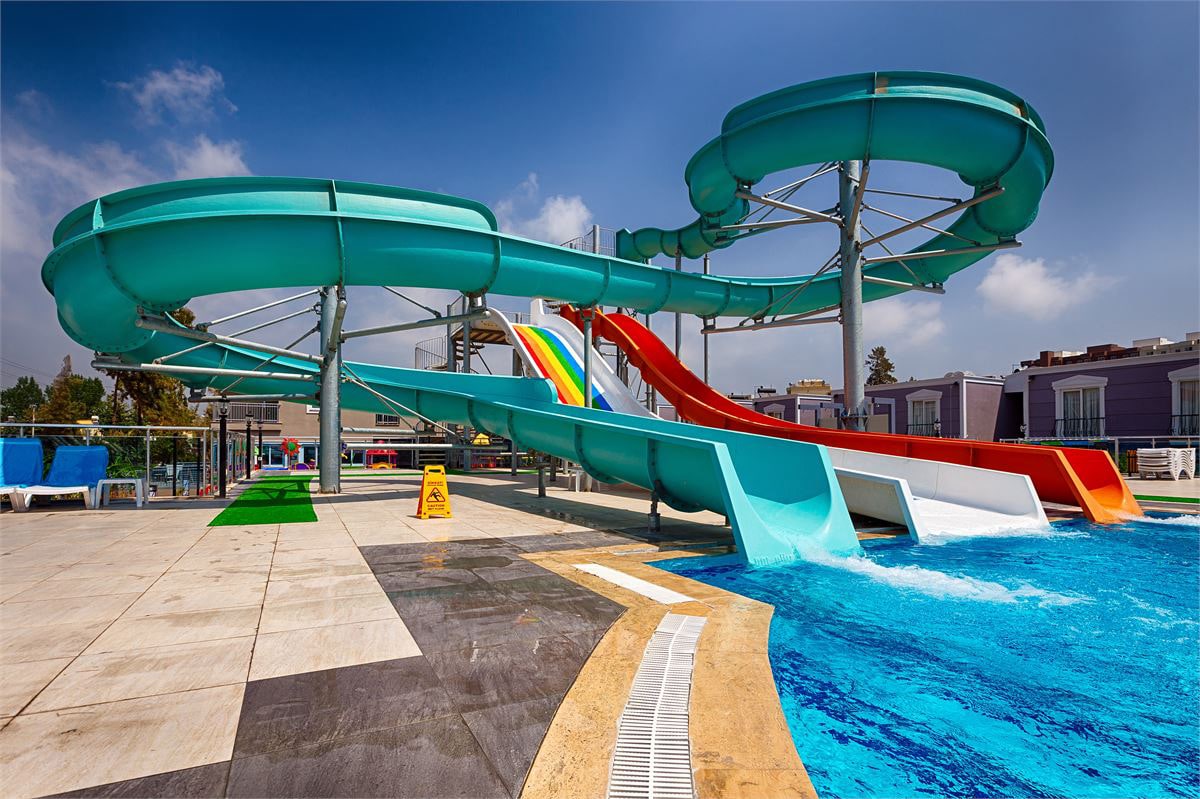 Wonasis Resort & Aqua has so much going on, there's no need to leave. Photo from Wonasis.
Arriving here feels a little like stepping into a wonderland — Wonasis Resort & Aqua has so much going on, there's no need to leave.
Walk along the private sandy beach within the resort, indulge in rejuvenating Turkish treatments at the full-service spa with rejuvenating Turkish treatments, and enjoy traditional Turkish cuisines at the restaurants and bars.
The expansive resort houses hotel rooms, studios, and modern villas, each with a walk-in shower, a mini bar, WiFi and a flat-screen television with cable access.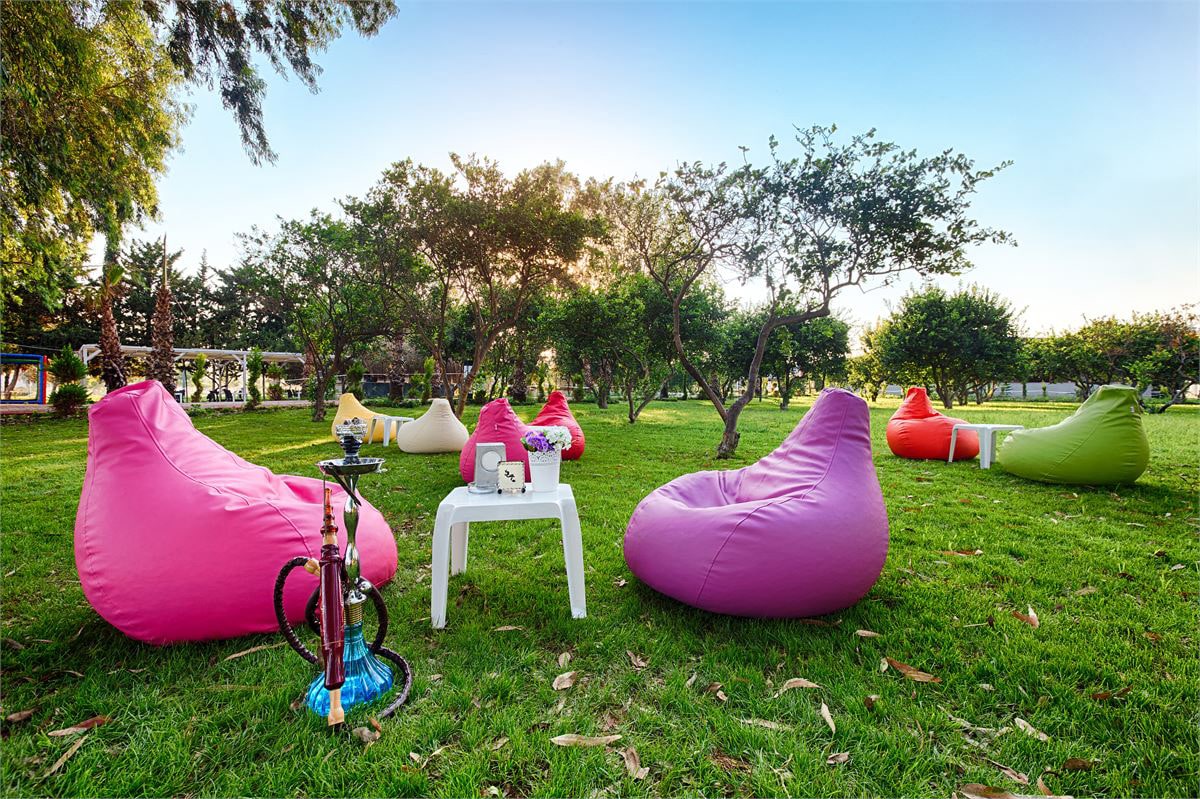 Chill out in the sun on the colourful beanbags, right on resort grounds. Photo from Wonasis.
Beyond the standard luxury resort experiences, there's also a waterpark for families with small kids. Keep them entertained at the resort's children' club, available for free.
As the evening falls, dance the night away at the nightclub, where music thumps until late. Or if you just want to chill, enjoy cocktails at the bar.