Jerome (41) and Angela Palmenco (40) are a couple from Cebu, Philippines. In 2019, they planned a family trip to Canada with Jerome's parents (aged 65 and 67), as well as their 3 sons. Here's their travel story and recommendations on the best family-friendly Canadian cities for the summer.
We've all heard of infamous Canada winters, where temperatures are insufferably cold... especially for sun-loving travellers hailing from the warm, tropical lands of Southeast Asia. With chilly, occasionally freezing, climates, it's hard to explore the country and its offerings. However, when Canada's all-too-rare summers come around, you'll find that the Great White North has so much more to offer for family vacationers.
More than just spell-binding landscapes and breathtaking scenery, the country offers many activities and entertainment such as award-winning zoos, beautiful national parks and even amusement parks, making it a perfect choice for a family holiday destination. Here is a list of the best Canadian cities that has something for everyone.
Ottawa, Ontario
Canada's capital city, Ottawa, is a must-visit, especially for the history buffs in the family. Your young ones will enjoy watching the daily changing of the guards' ceremony when visiting Parliament Hill. Be sure to also take a tour around the parliament building to learn about the history of the Canadian government.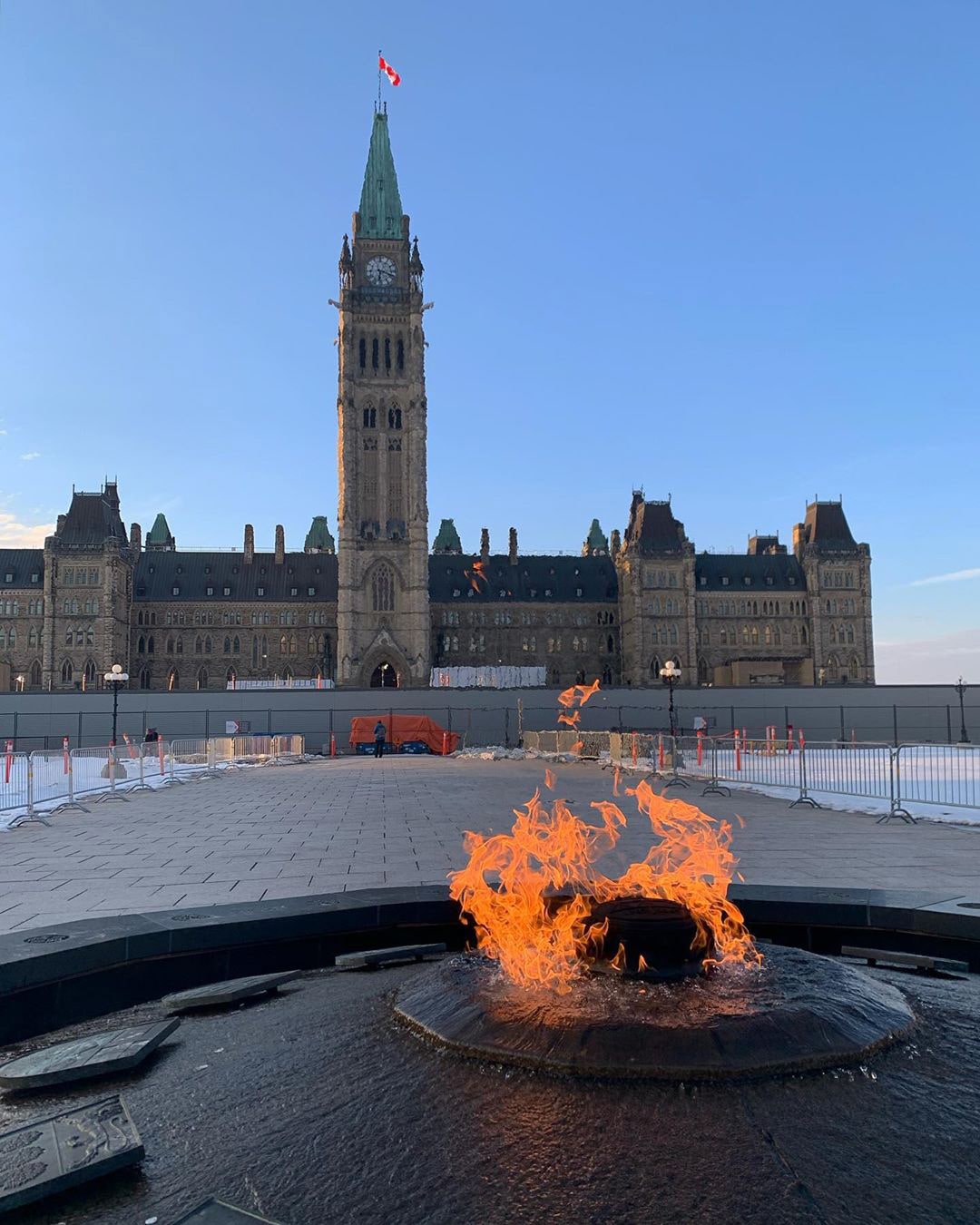 For those who enjoy military drills and music, a visit to Canada's Parliament cannot be missed. Photo from @july_i_am via Instagram.
Ottawa also boasts some of the country's best museums, such as the National Gallery of Canada, Canadian Museum of Nature, Canadian Museum of History, and the Canada Science and Technology Museum.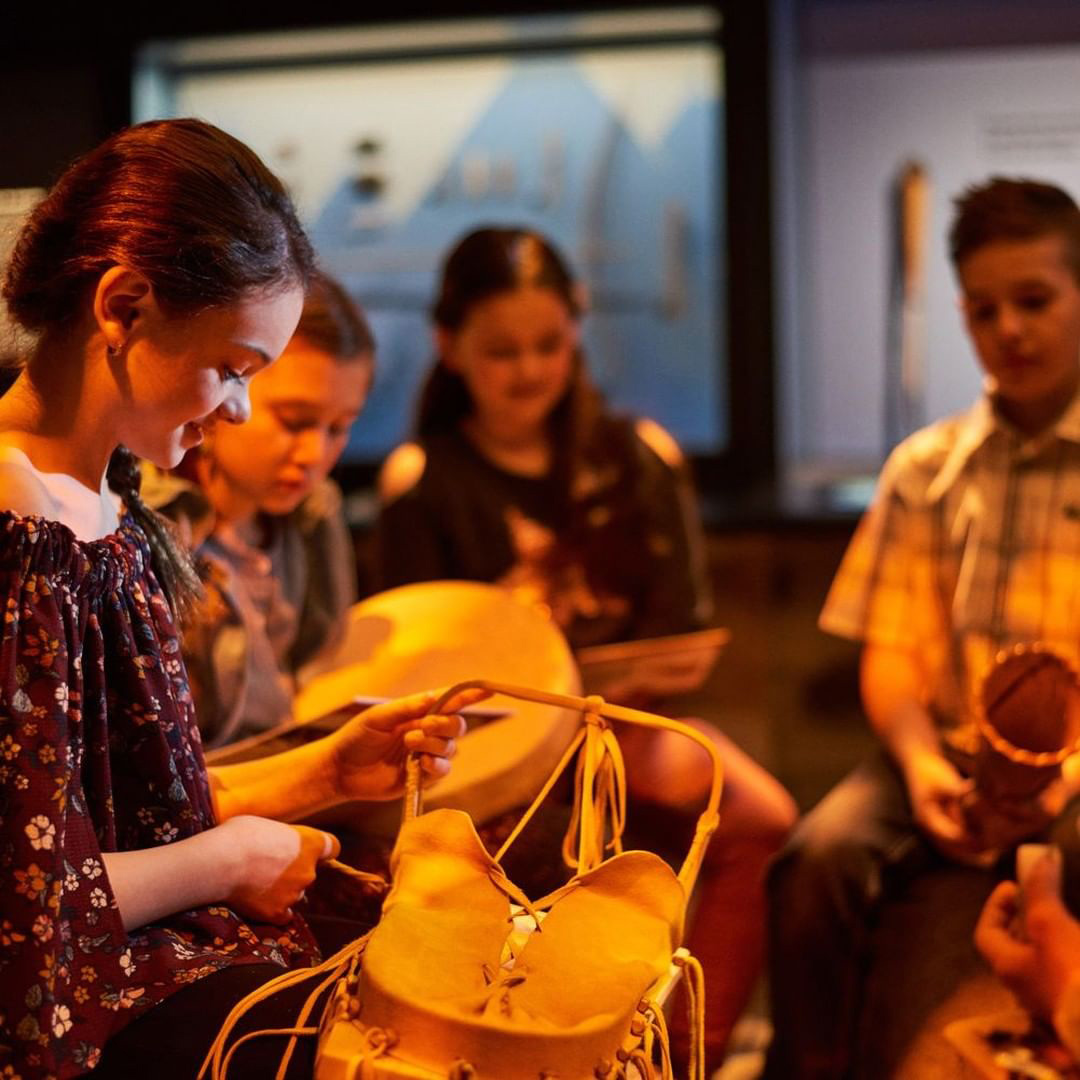 With roots stretching back to 1856, the Canada Museum of History is a place for people of all ages to learn the rich history of the country. Photo from @canmushistory via Instagram.
Meet dinosaurs at the Canada Museum of History, try your hand at arts and craft stations in the interactive stations and learn more about aeroplanes at the Canada Science and Technology Museum. These interesting places will sure occupy the children, while adults can spend the day admiring exhibits and learning about the rich history and culture of Canada.
After a long day touring the bustling capital, make sure to treat the kids to a tasty iconic Canadian dessert - Beaver Tail!
Saskatoon, Saskatchewan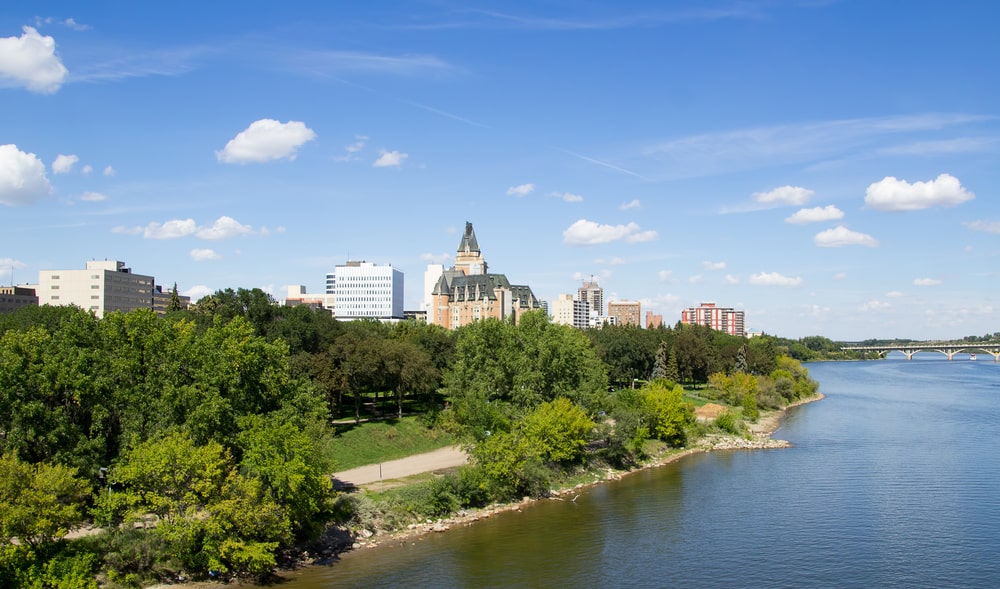 The city of Saskatoon is filled with youthful vitality and cultural richness in every neighbourhood. Photo from Shutterstock.
Underrated and quite the hidden gem of Canada, Saskatoon is where city-meets-country, a perfect combination of urban living yet with a fair share of the outdoors. Get a brief peek into a Canada of the past, and learn about Saskatchewan's unique story of settlement.
Fret not about children getting bored of the slow prairie life, as Saskatoon's very own Forestry Farm Park & Zoo features a zoo, a fishing pond and a nature-themed playground.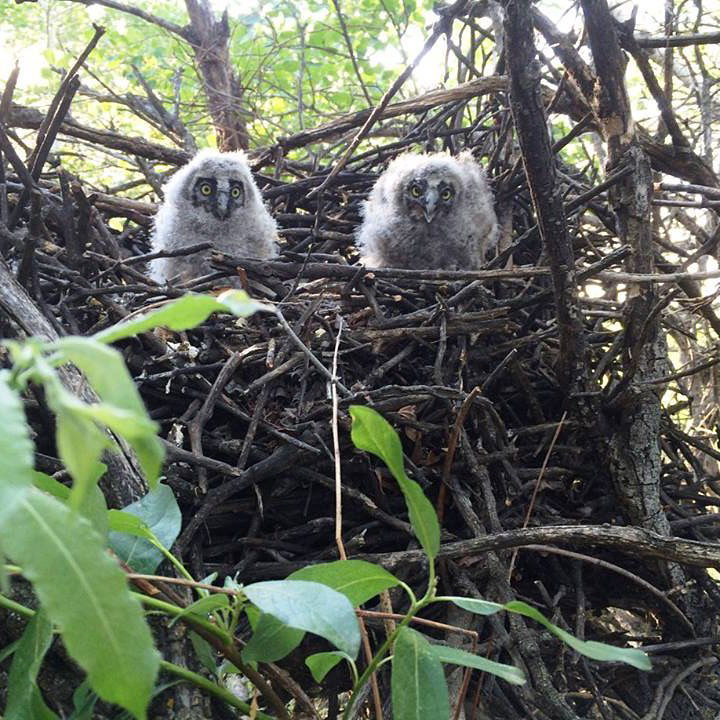 The Forestry Farm Park & Zoo boasts carefully crafted gardens, restored heritage buildings, a great new naturally-themed playground. Photo from @szs_zoo via Instagram.
Don't forget to drop by the University of Saskatchewan Sculpture Garden - with large open spaces on the green for children to roam, free art for adults to admire, and cute prairie dogs, it's a perfect place for a chill family outing.
Montreal, Quebec
Known as North America's romance capital, Montreal's charm is sure to surprise you with every trip.
Most famously, the Montreal Biodome is home to more than 5,000 plants and animals - including the kids-favourite penguins. For a more interactive experience, head to the Montreal Science Centre in the town's Old Port area and let the children enjoy interactive events and many fascinating exhibitions.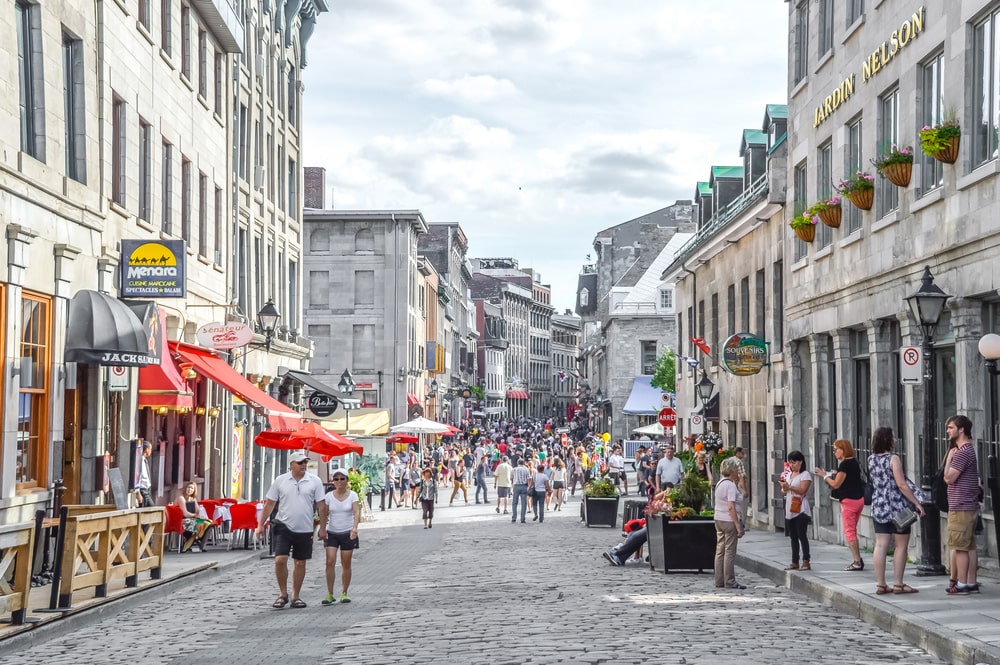 Take a step back in time to learn about major milestones in the port's history and the birth of the Old Port. Photo from Shutterstock.
For a fun-filled family day, the Voiles en Voiles in Old Montreal is a great day to get your adrenaline pumping with numerous aerial and obstacle courses for all ages.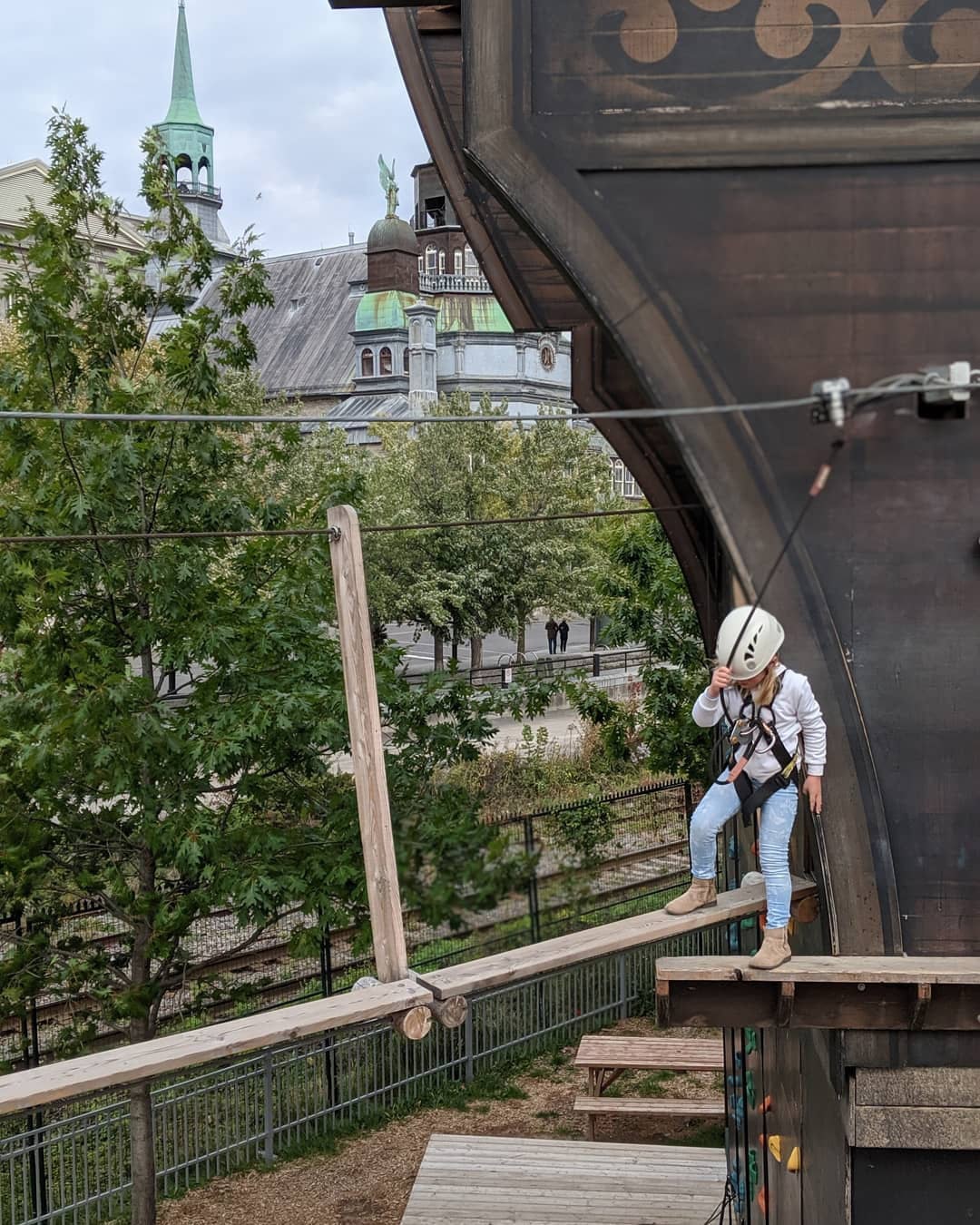 Bring your kids to enjoy outdoor activities in the unique world of royal ships and pirate ships. Photo from @toddanderson via Instagram.
We also suggest dropping by Eastern Townships, a gorgeous town located near Montreal. With cycling, skiing, festivals, and water sports, it makes for an exciting day trip for the family if you're staying in Montreal for a few days. Simply wander through the quaint towns and you'll find many amazing activities that everyone will love.
Vancouver, British Columbia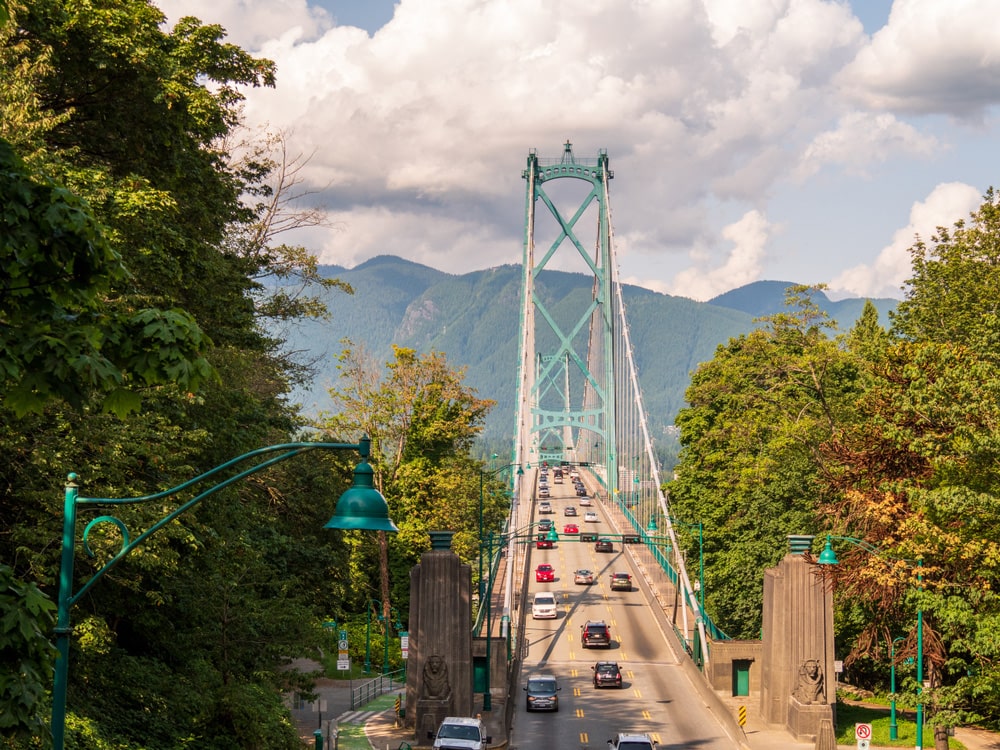 Vancouver is a bustling west coast seaport in British Columbia, and is one of the most ethnically diverse cities. Photo from Shutterstock.
A foodie paradise, a shopping haven, and outdoor adventure. Vancouver is the ideal cosmopolitan city for an all-in-one family vacation. Surrounded by mountains and beaches, the young city has much to offer for people of all ages and is the go-to getaway for all types of travellers.
Make sure to eat your fill in its exciting dining scene. Try out the famed Boulevard Kitchen & Oyster Bar, home to some of the most exacting culinary talents in British Columbia, and Hy's Steakhouse, a local institution around since the 1950s.
After, head to Stanley Park after, where the stunning gardens, monuments and scenery offer hours of family fun. If you're lucky, you might snag tickets to the outdoor movies held at the park in the summer.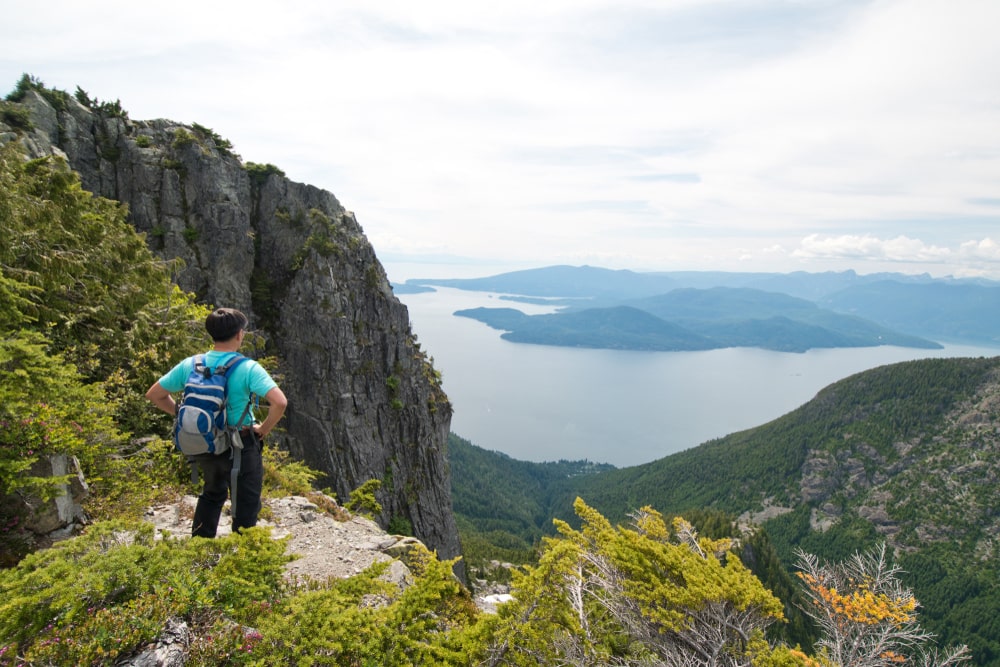 Hiking the scenic trails in Vancouver is one of the best ways to explore the area. Photo from Shutterstock.
For the sporty traveller, embark on a hike or two on some of Vancouver's most famous hiking trails such as the Panorama Ridge, with some of the most scenic views in the Garibaldi Provincial Park, or choose to drive two hours down to Whistler to take a ride in the record-breaking PEAK 2 PEAK Gondola. To get your blood pumping even more, go on a bear tour where a guide will take you in a vehicle to see feeding sites and dens.
Halifax, Nova Scotia
Once you've explored all of the big, busy, bustling cities, relax and unwind in the charming coastal city of Halifax. A paradise in summer, the city comes alive under the sun, drawing tourists from all over the world with its beaches, seafood and festivals.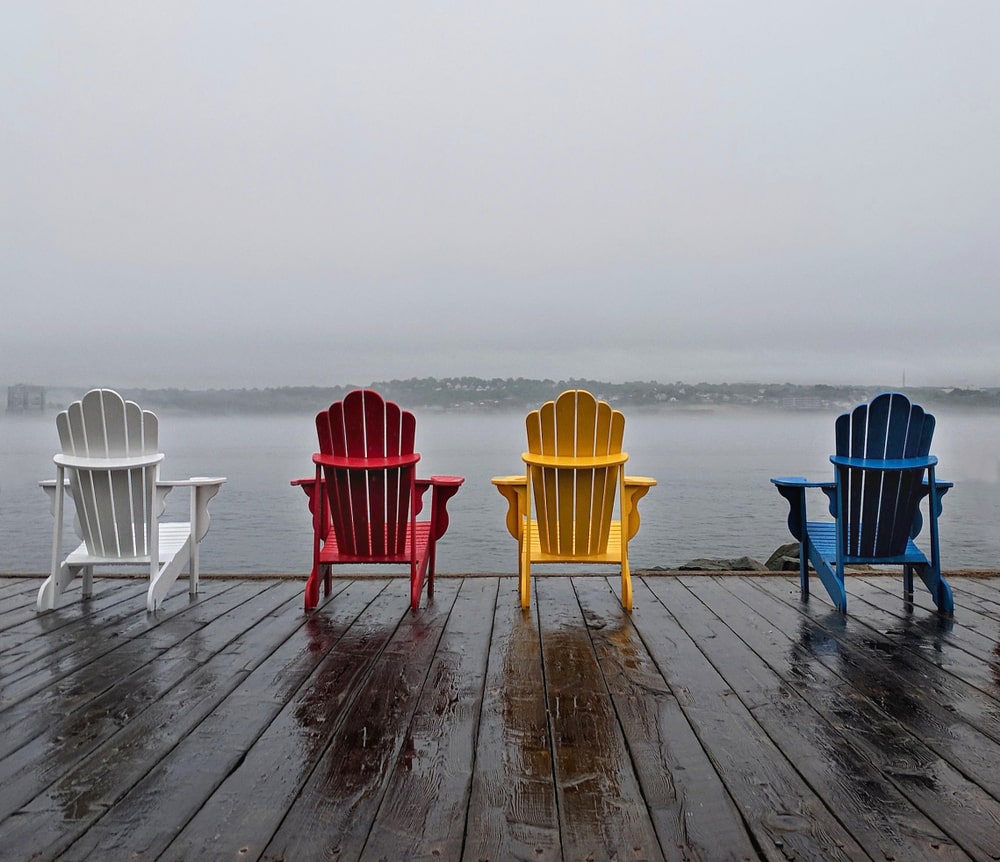 One of the best parts of Halifax's ocean-side location is the beaches all along the coast. Photo from Shutterstock.
Stroll down the scenic boardwalk while the children explore the ship-themed playground. Or for an educational journey, head down to the Nova Scotia Science Center, where learning is made fun with hands-on experiments!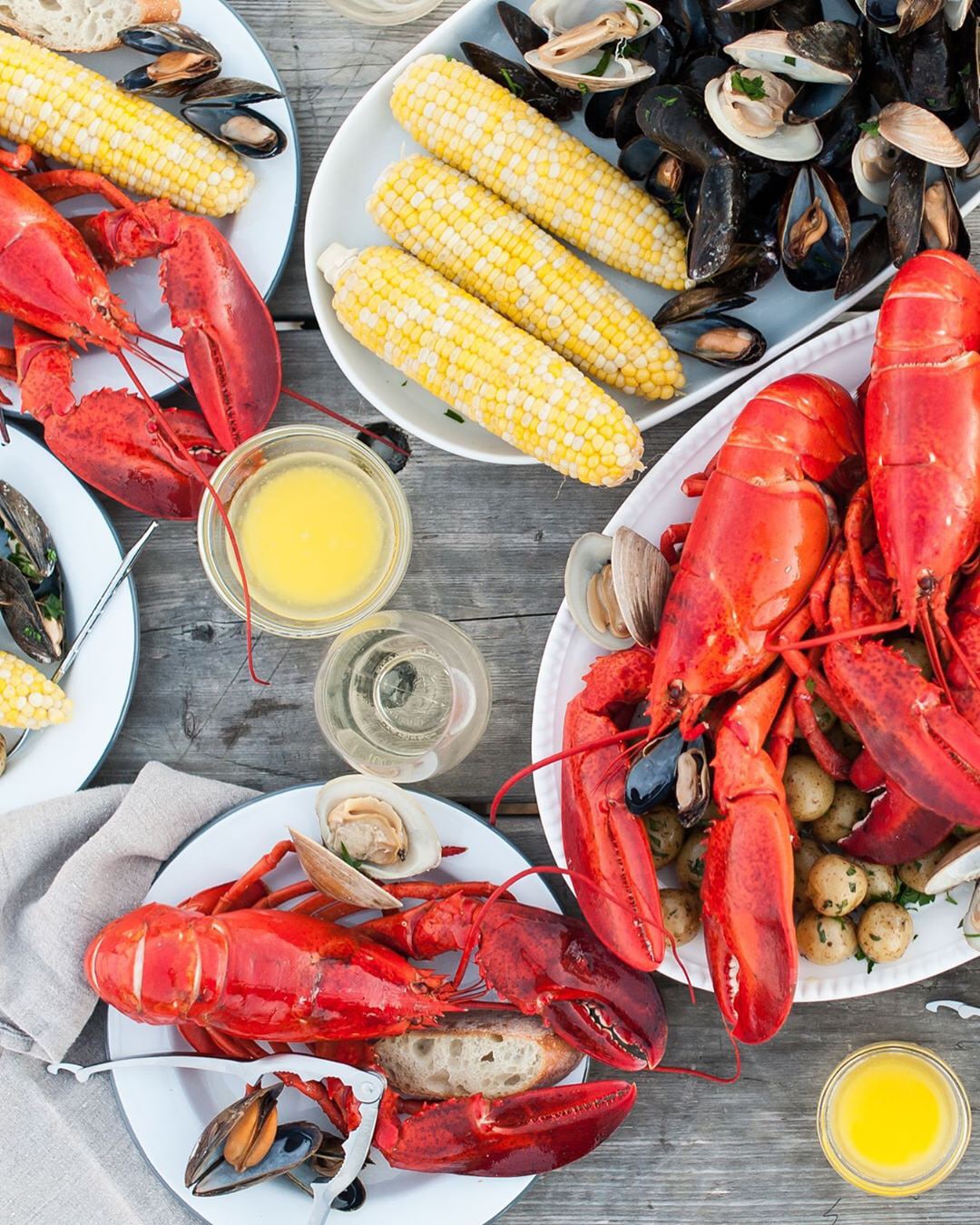 Nova Scotia is home to a diverse range of seafood - of which, the most famous is the Canadian hard-shelled lobster. Photo from @tasteofns via Instagram.
Since you've come all this way, make sure you try a Nova Scotian seafood meal: Salt Shaker Deli in Lunenburg serves up yummy crabs, lobsters and fish dishes. Not only that, Lunenburg is a World Heritage Site about an hour-and-a-half outside Halifax - a place worth dropping by in itself.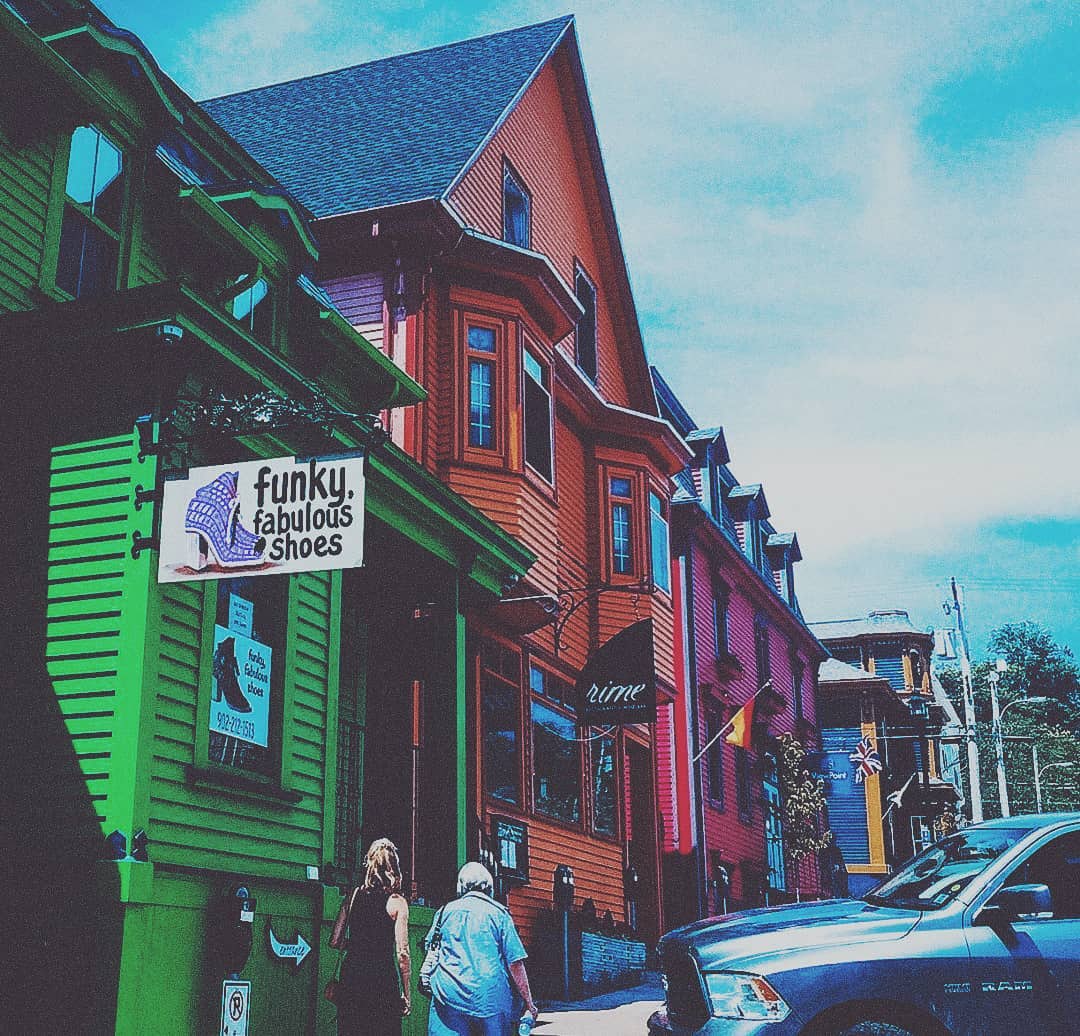 Lunenberg, Nova Scotia, is known as one of the prettiest painted places in Canada. Photo from @vividsnapsbys via Instagram.
Where to Stay
When travelling through Canada, it is important to select lodging that is convenient for your itinerary as well as suitable for your travelling style. Instead of choosing a location that is within the big cities, it is worth travelling down to the smaller towns in the area. This allows you the opportunity to experience the hidden gems within the area and feel the true Canadian charm.
Also, it makes for a great family trip with places that offer spaces that are family friendly. Equipped with helpful amenities, these places are sure to make you feel right at home.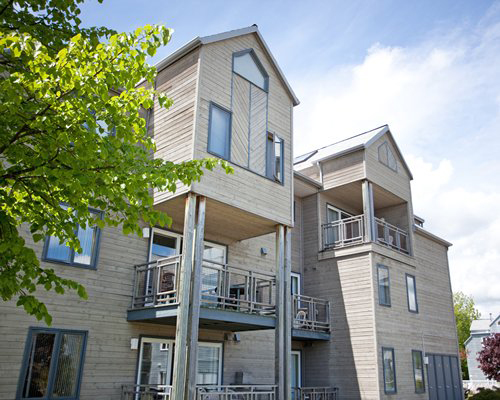 Club Vacances is located in the heart of the beautiful region of Côte-de-Beaupré. Photo from RCI.
Club Vacances is a perfect lodging suitable for families and large groups of travellers. With varied accommodation options, the four-season resort with Quebec-style hospitality and creature comforts is the ideal choice for travellers with specific needs and budgets.
Located in the beautiful Côte-de-Beaupré, just between Quebec city and Charlevoix, the resort allows travellers to easily enjoy the sights of Canada.
There are also many attractions to be discovered, such as cultural tours, or sports at the tennis, badminton and volleyball courts that are suitable for families with young children. For adults, while the children are occupied, choose to pamper yourselves at the fine restaurant, bar and heated pool.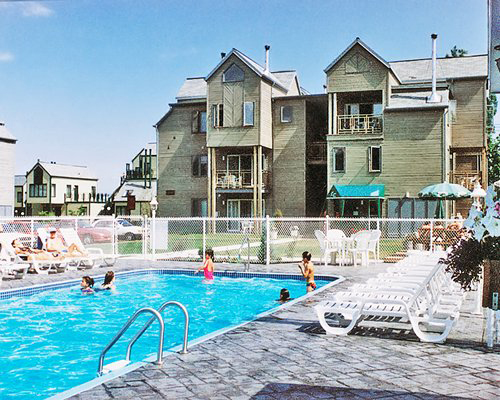 The family-friendly resort boasts indoor and outdoor swimming pools for fun all year round. Photo from RCI.
Nestled near Mont-Sainte-Anne and only 30 minutes away from Quebec City, Condos Le Plateau offers plenty of activities during your stay. The resort offers one, two and three-bedroom condominiums fit for groups of any size.
Families will be happy to know that the resort amenities include indoor and outdoor swimming pools, a sauna and a laundry facility for your convenience.
Tip: In the summer, join a whale-watching excursion just 1 hour away on the St Lawrence River.
Privilege Mont-Tremblant–Voliere
Privilege Mont-Tremblant is located in the heart of old village Mont-Tremblant, an enchanting location in the beautiful region of Quebec. Photo from RCI.
Revel in the delightful views of the Canadian countryside from the comfort of Privilege Mont-Tremblant Voliere. The location offers a peaceful escape in the old village of Mont-Tremblant.
With one, two and three-bedroom units, the property is family-friendly and can accommodate large groups travelling together. In the summer, the outdoor pool is a great place to bring young children, and the lakes in the area offer fishing, swimming and even sailing.
The idyllic landscape also has fabulous golf courses for enthusiasts, hiking for nature lovers and many water sports like kayaking and river rafting.
Plenty of activities are available year-round at Condo-Quebec Au Scandinave. Photo from RCI.
Condo-Quebec Au Scandinave is a great choice for year-round activities. With its own games room and outdoor pool, the facilities offered are great for both children and adults. During the summer, the property offers a 36-hole golf course and horseback riding. For a glimpse of nature, the nearby hiking trails are a great way to experience the landscape.
If you happen to miss the summer months, not to worry! The property is located a stone's throw away from the famous Mont Ste-Anne, where you can experience excellent downhill skiing at the largest ski area in eastern Canada.
GEOHoliday Heights @ Lac Morency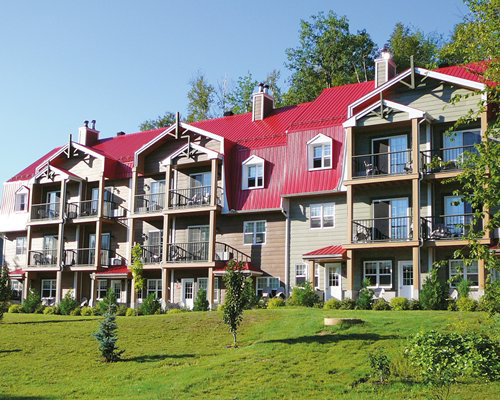 With its historic flair and modern-rustic atmosphere, GEOHoliday Heights @ Lac Morency is the perfect accommodation for guests. Photo from RCI.
Nestled in the magnificent Laurentian Mountains, overlooking scenic Lac Morency, this quaint resort combines the rustic charm of a log cabin with all the modern conveniences of a hotel. An all-season destination, the resort offers skiing in the winter and water sports in the summer. On top of that, there is also golf nearby for lovers of the sport.
Head to the nearby Rue Principale to visit outdoor cafes and shops. An hour's drive from Montreal, this resort is perfect for travellers to explore the points of interest in the city.