These suggestions were adapted from a list provided by Isaac Raymonds (42) and Chelsea Abbott (40), a married couple from Gold Coast, Australia. They are proud owners of a photography studio and love visiting new countries with colourful histories and architecture. The more photogenic these destinations are, the better.
Vacations shouldn't be stressful - if you are the sort of traveller who prefers planning everything out to the last detail, it's best to keep it simple. Here, we uncover the best things to do near five of RCI's top Greece resorts in the summer. You won't have to go far to have the complete experience.
Leoniki Residence (#4836)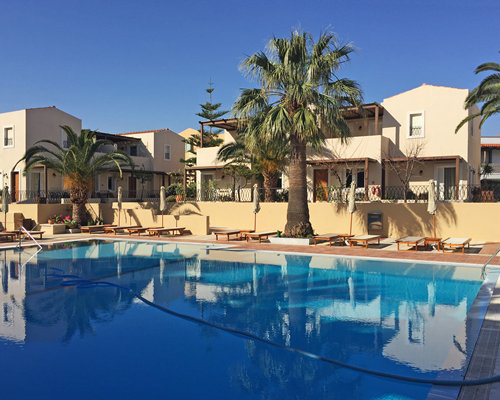 Take the morning off and soak up some rays in the comfort of the onsite pool deck, or go a few rounds around the resort's ping pong table. Photo from RCI.
Experience small-town, old-world Greece at the Leoniki Residence, where basking on the sun terraces is almost a compulsory activity. In the mood for a different sort of me-time? The resort offers spa amenities like a heated pool, sauna, and steam bath.
Adults can also play a few rounds of squash in the hotel's in-house courts while the little ones play at its daycare facility.
Decked out in luxe earth and white hues, the resort's rooms are fit for royalty, with studio, one- and two-bedroom apartments that house between two to six guests.
Highlights Nearby
1. Fortezza of Rethymno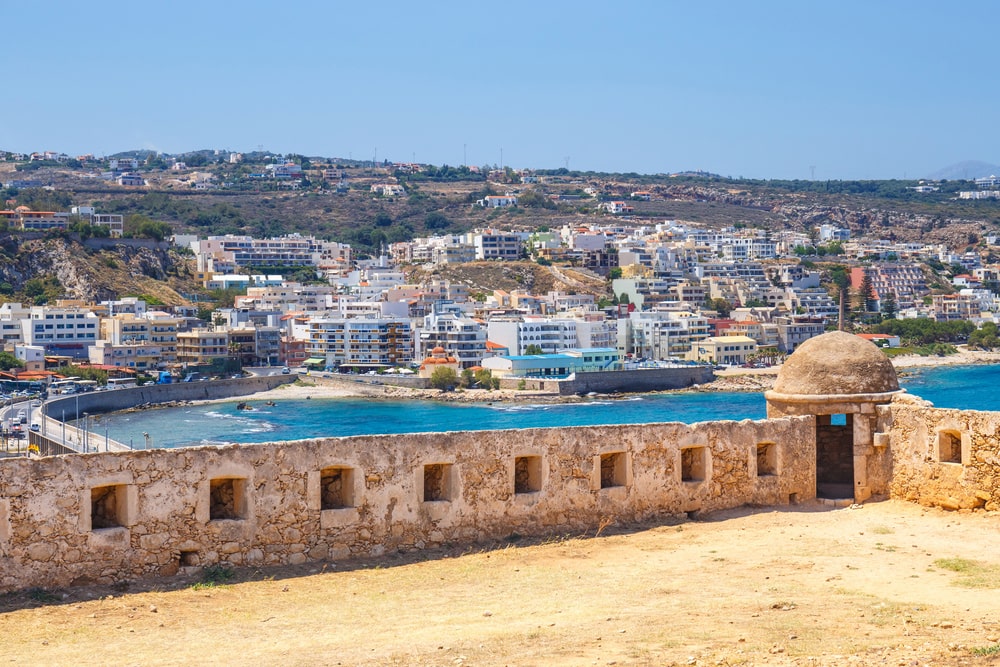 With a vantage point over the town, the Fortezza is a great location for sightseeing for the adults, and some history lessons for the little ones. Photo from Shutterstock.
The Fortezza of Rethymno ('fortress' in Italian) has had a storied past as a local citadel, and later a stronghold for Venetian and Ottman conquerors. Today a few historical buildings remain inside the fortezza - the Mosque of Sultan Ibrahim (formerly a church for Saint Nicolas), two ancient churches, and prisons that once belonged to the governor's building.
Located at the top of a hill, this is also a good point to see the sunset over the waterfront.
2. Old Town Rethymno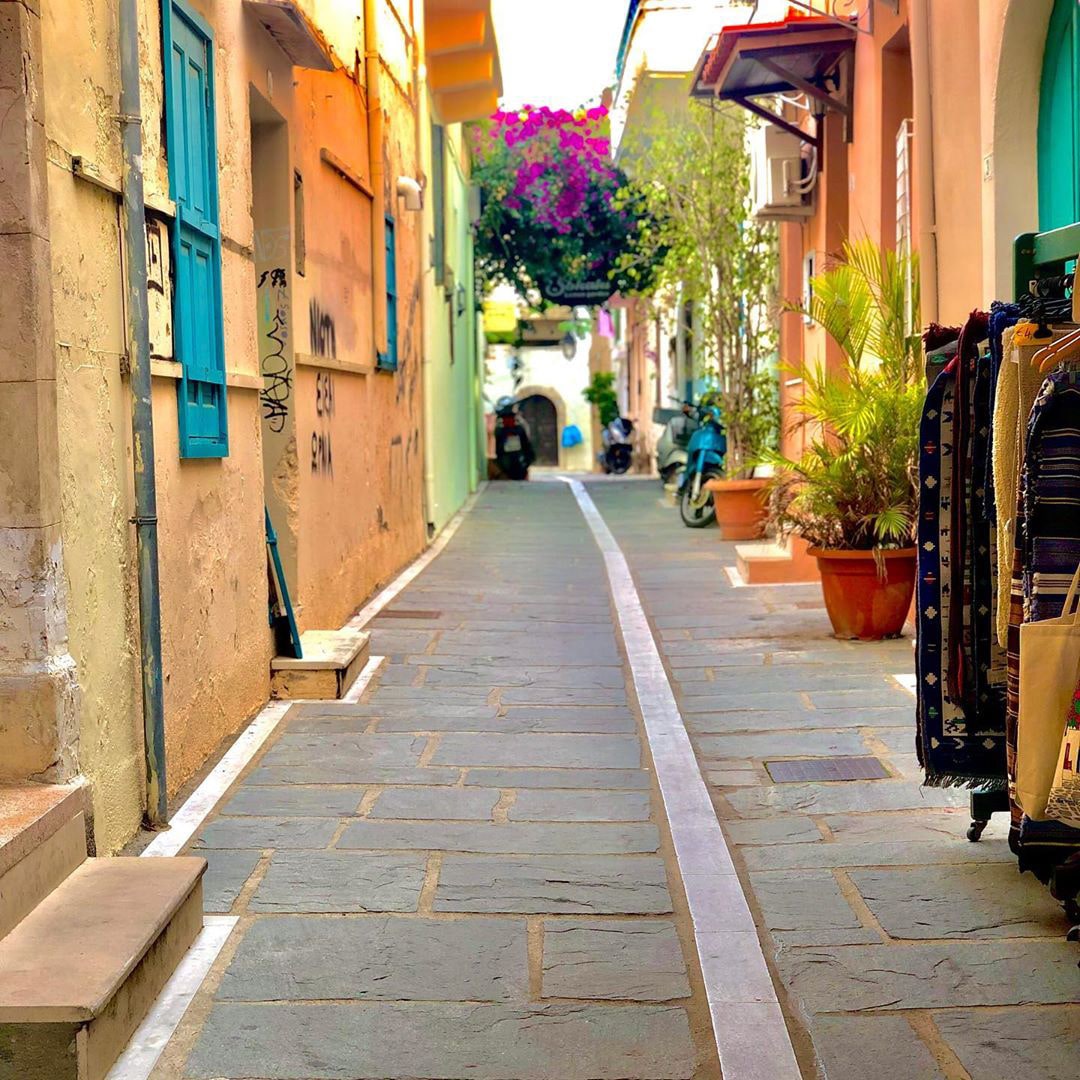 With its old-fashioned buildings and eclectic mix of architectural styles, Rethymno's old town almost feels like a film set from the 80s. Photo from @inolop47 via Instagram.
Take a leisurely stroll down the cobbled paths of the town; the buildings you will pass are a fascinating mix of Turkish, Greek and Venetian architectural styles, reflecting the town's history.
Some sights you can expect to see are a 16th-century Venetian loggia (a gallery or room with an open side), a Turkish minaret from the 19th century and a 17th-century Rimondi Fountain with three majestic stone lions.
3. Monastery of Arkadi
Stately and ancient, the UNESCO-recognised Monastery of Arkadi holds three major celebrations a year on 21 May, 6 August and 8 November. Photo from Shutterstock.
This monastery is considered one of the largest and most important in Greece and recognised as a European Monument of Freedom by UNESCO. The church has had a colourful past as a producer of ornate embroidery, a school, and most notably, the site of a last stand against Turkish invaders in 1866.
Anezina Village (#4806)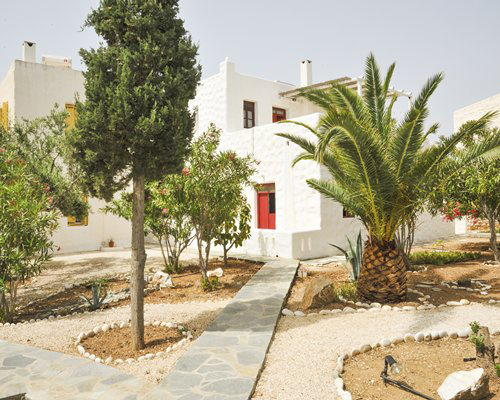 Get a taste of island life at the Anezina Village, which offers one- and two-bedroom apartments for parties of four to six, with fully-equipped kitchens. Photo from RCI.
Combining rustic and modern elements of Mediterannean decor, the Anezina Village's intimate atmosphere makes for an excellent home away from home, especially for family travellers.
Notable attractions include the island's signature beaches, windmills, the ancient ruins and the famed Parian wine.
Highlights Nearby
1. Archaeological Museum of Paros
Once just a room to hold the local monastery's collection of artifacts, the Archaeological Museum of Paros has an impressive collection of sculptures, pottery, mosaics and more from the Archaic Period (650BC - 480BC) to the Roman period.
Worth a visit for the historical and art lovers - check out winter and summer opening hours here.
2. Monastery of Panagia Ekatontapiliani
While the church does not have a hundred doors as its name suggests, it does have three buildings in its complex that are worth exploring. Photo from @aggeliki_mekaka via Instagram.
Dedicated to Virgin Mary, the Monastery of Panagia Ekatontapiliani dates back to A.D. 326, and is a fanciful name that translates to the Church of the Hundred Doors. Take some time to wander through the three parts of the monastery: the largest, Agios Nikolao, with columns made from locally mined marble, the Church of Our Lady and the ancient Baptistery.
Also found on the grounds is the Byzantine Museum, which holds a collection of religious artifacts.
3. Butterfly Valley
The Butterfly Valley is home to the tiger moth butterfly, a rare species which can only be found in Paros and Rhodes in Greece, and a few other areas in Turkey and Britain. Photo from Shutterstock.
A short drive from the resort, this nature haven will delight young and old alike. A spot lined with dense vegetation and fragrant cypress trees, this spot is best visited between May to August. The tiger moth butterfly pupae break out of their cocoons in May to emerge as new butterflies and stay on the trees till August for egg-laying.
Golden Coast Holiday Club (#1789)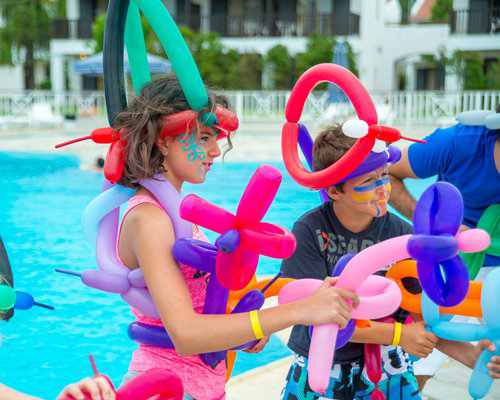 With children's activities and a children's swimming pool available, there's plenty to keep the little ones happy at the Golden Coast Holiday Club. Photo from RCI.
Perched near the Marathon waterfront, and less than an hour from Athens, the Golden Coast Holiday Club is the perfect compromise between scenic sea views and city life.
Not feeling the sun and surf? Simply avail yourself of the resort facilities. With a swimming pool, children's pool, courts for tennis, basketball and volleyball, there's plenty to keep you active on a day in.
The resort offers studio and one-bedroom apartments which can sleep between 2 to 4, dressed in a classic Mediterranean palate of blues and whites. Each room also boasts a balcony - where better to sit in the evenings to enjoy the sea breeze?
If you are in the area in November, catch the kickoff of the annual Athens Marathon ten minutes away from the resort… or even sign up if you're athletically inclined!
Highlights Nearby
1. Marathon Beach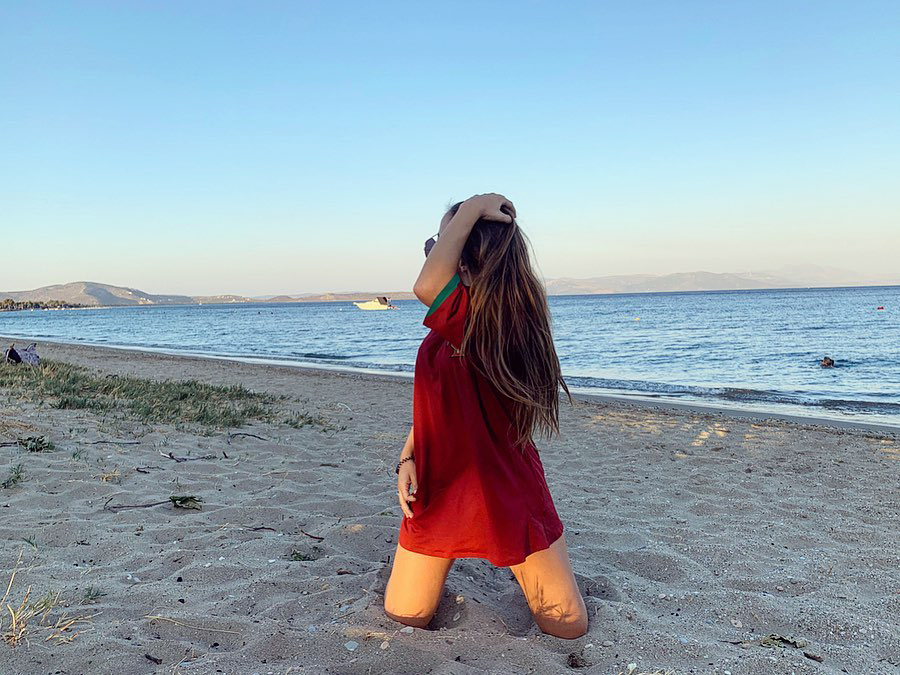 The beach is one of the areas the Athens Marathon passes through, following the footsteps of a messenger who ran 42km on foot to announce the victory of the Greek troops in a local battle. Photo from @evalinagr via Instagram.
Marathon Beach, praised for its clean sands, is also a popular watersports hub. The Schinias Olympic Rowing and Canoeing Centre was purpose-built to house the rowing and canoe events for the 2004 Summer Olympics.
A summer vacation isn't really complete until you've experienced the waves, so pick your water activity of choice - boat rentals, day cruises and diving clubs are available.
2. Sanctuary of the Egyptian Gods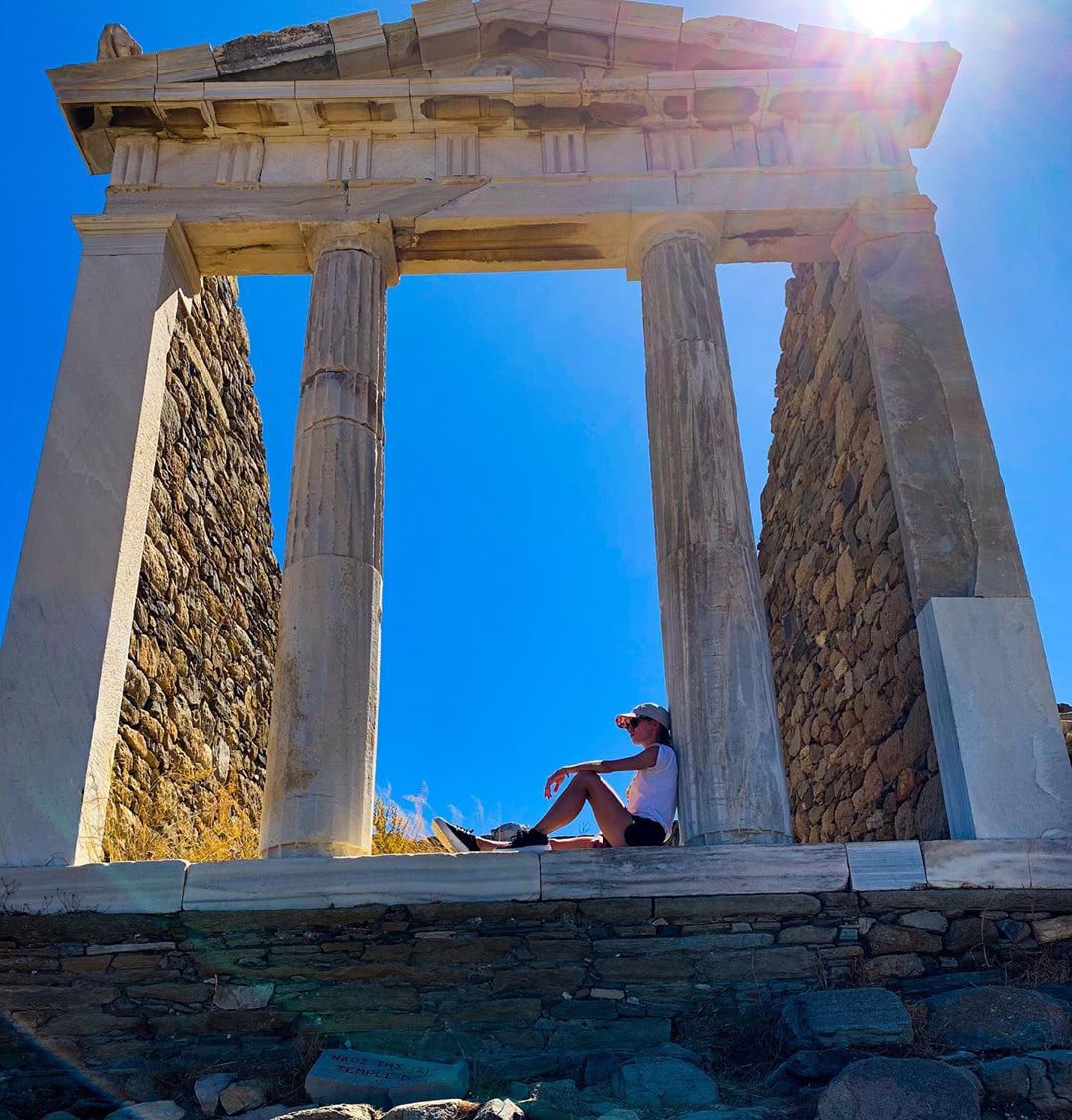 While only ruins and replicas remain, the Sanctuary retains an air of quiet majesty with the remaining bastions of the compound. Photo from @hellison_87 via Instagram.
Just south of the resort and a short walk down lies the Sanctuary of the Egyptian Gods. This is a historical site that marks the spread of the Egyptian religion in Greece after 4th Century BC, featuring a limestone pyramid and replica statues of Egyptian deities that mark the four cardinal points of a compound wall.
The original statues are on display in the Marathon Archaeological Museum. This site may be a little harder to find, according to traveller accounts. Keep your eyes peeled for the site entrance near the Greek Orthodox church.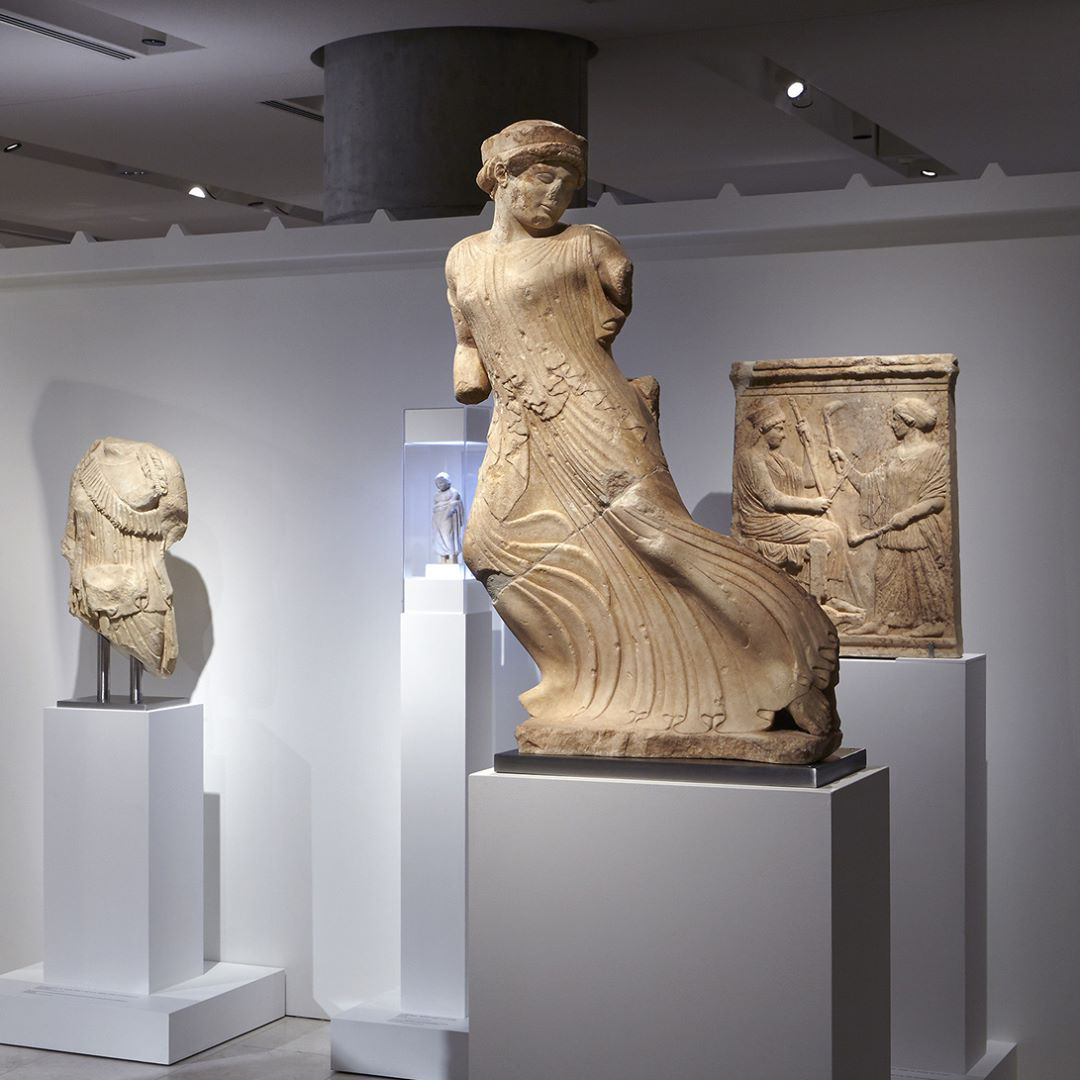 A wealth of sculptures await at the Acropolis Museum, scattered across three historical periods and 14,000 feet of exhibition space. Photo from @theacropolismuseum via Instagram.
History buffs will adore Athens for the sheer number of museums and cultural landmarks that dot its streets.
Under an hour from the resort is the distinctive Acropolis Museum. Completed in 2007, this museum has over 14,000 square feet of exhibition space, and overlooks the ruins of an actual ancient Athenian neighbourhood (5th century to 9th century AD).
The ruins are sunken into the ground, and viewable through glass floors and special peepholes. Winter and summer opening hours may vary - see ticketing details and more at their official website.
Pilio Holiday Club (#5865)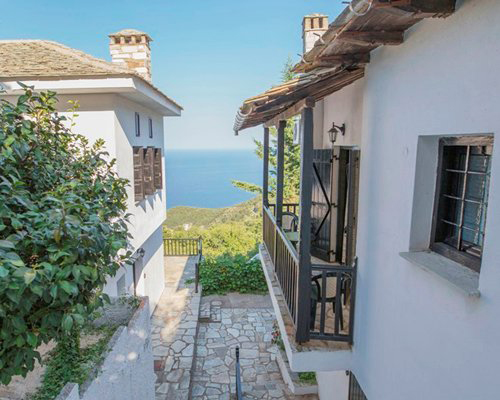 Between the mountain and the sea: Pilio Holiday Club serves up great sightseeing views from your window and convenient access to most of the city's attractions. Photo from RCI.
Wake up to a breathtaking view of the mountain Pilio and the Aegean Sea with the Pilio Holiday Club resort. The hotel is also close to many of the historical and cultural sites in the area, making most of them less than 30 minutes' drive away.
Built along the slope of a mountain, the Club's location is well placed for vacationers all year round, with a ski lodge nearby for the winter, and beach fronts as far as the eye can see for summer.
With the Club's fireplaces, high airy ceilings and stately aesthetics, it is all too easy for visitors to pretend they are in a luxurious castle. The clean, contemporary double and family rooms are spacious and house between two to four per room.
Highlights Nearby
1. Fakistra Beach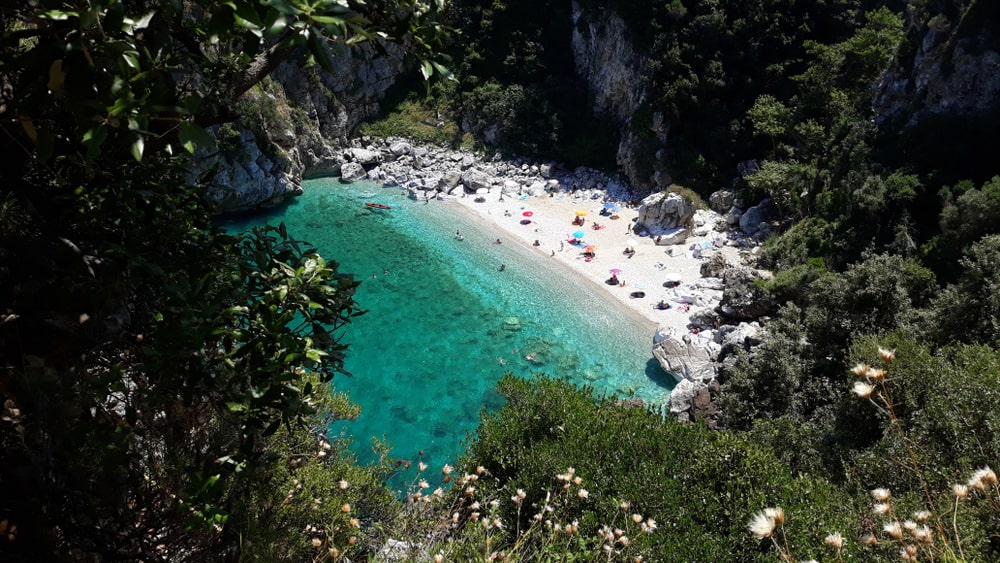 Protected from stronger waves and sporting crystal clear and calm waters, Fakistra Beach almost feels like a private beach paradise. Photo from Shutterstock.
Just 20 minutes away from the Club, Fakistra Beach is a treasure trove of historical attractions. Here, there are three key sites to visit - a cave where a hermit monk used to live and held informal school lessons for the local children, a small church, and a sea cave with impressive stalactites (mineral growths that hang from the ceiling).
Wear covered shoes and mind your step as you follow the signs to the caves; the steps leading to the caves are rough and rocky.
2. Museum of Folk Art and History of Pelion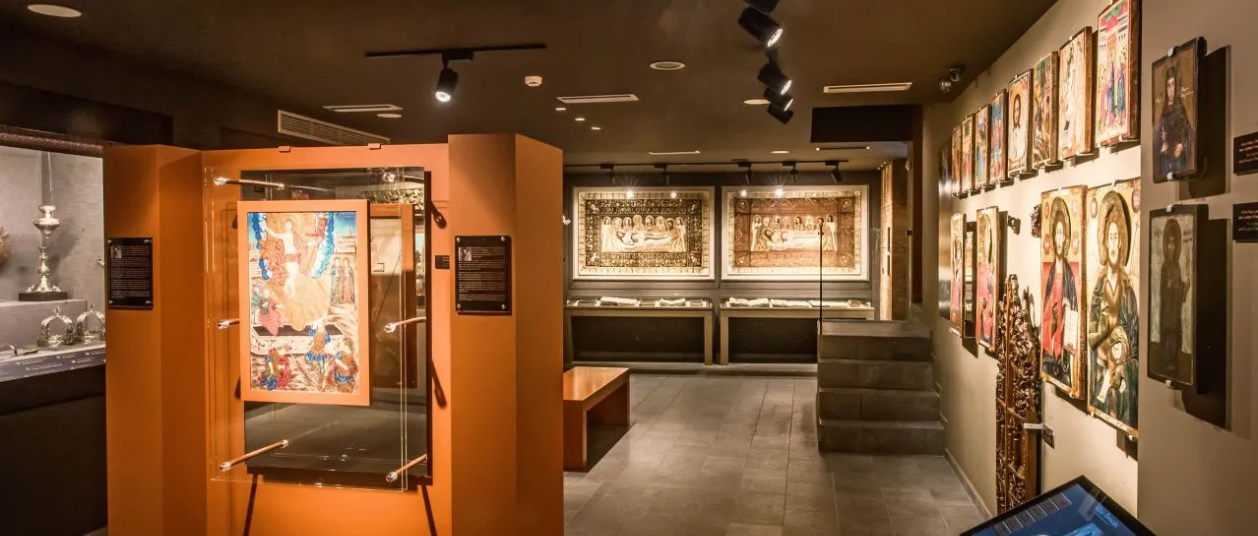 An hour away from Pilio Holiday Club, this museum offers a look back in time at how people lived, worked and prayed in 18th- and 19th-century Pelion. Photo from Greeka.com.
Spend a pleasant afternoon in the Topali Mansion, which has been designated a "Work of Art and Historical Preserved Monument". Unlike most museums, the museum showcases 18th- and 19th-century folk art and everyday objects from the Pelion region.
Catch a glimpse of how the people of Pelion used to live, with the rooms furnished in the traditional styles of past centuries. The museum is open from 10 am to 5pm daily.
3. Church of Pammegistoi Taxiarches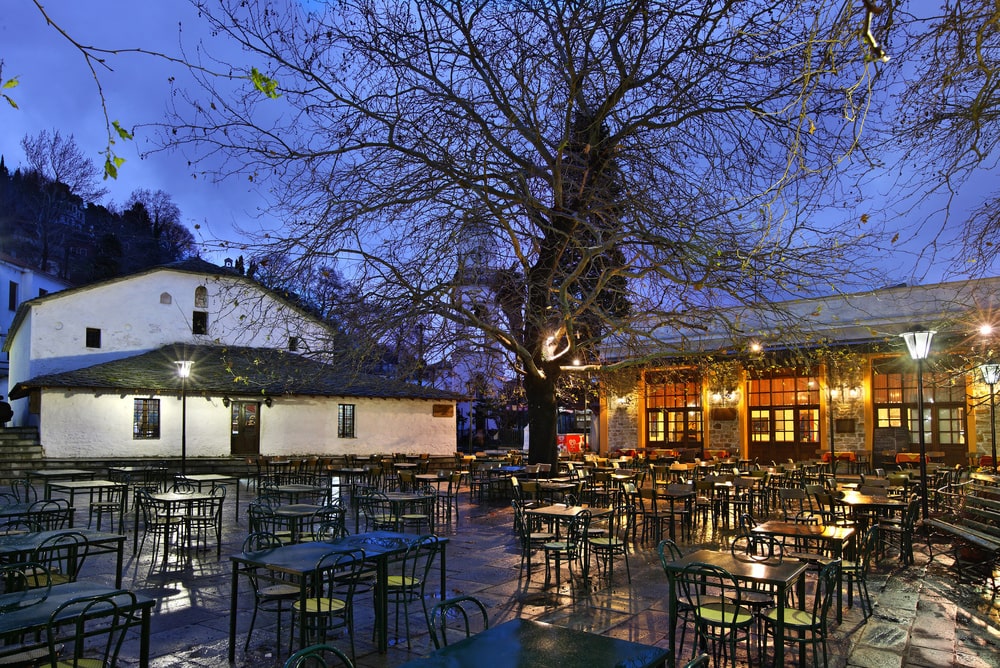 Located next to the city square of Milies, the Church of Pammegistoi Taxiarches is one of the oldest churches in Pelion. Photo from Shutterstock.
Also known as the Church of the Archangels, this Church was renovated in 1741 and is famous for the gorgeous Byzantine frescos of angels painted on its walls and ceilings.
The church is also known for its excellent acoustics based on a system of perforated jars which amplify sound - if you are fortunate enough to catch the rare performance, we hear it's a real treat.
Creta Suites (#6845)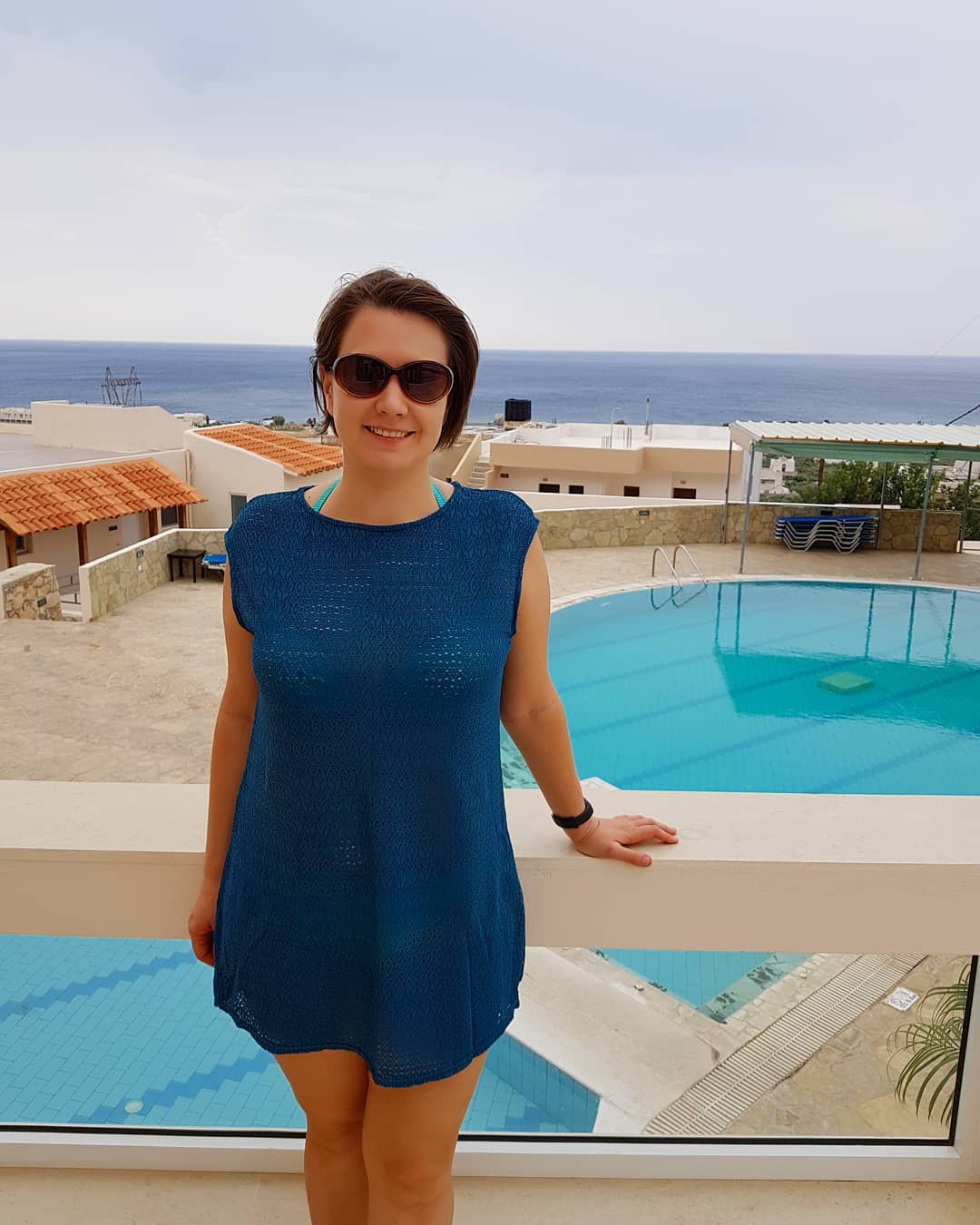 The Creta Suites overlooks the waterfront, a treat for the senses especially in the morning. Photo from @manaraga via Instagram.
Located in the village of Koutsounari on Crete Island, the Creta Suites offer cosy studio, one- and two-bedroom apartments that comfortably accommodate between two to four.
Fall in love with the very Mediterranean sensibilities in this hotel, expressed in its furnishings of rich dark woods and classic accents of royal blue and yellow. Facilities include a games room, hot tubs, snack bar, children's club and a sun terrace - perfect for enjoying the Greek summer sun.
Just eight kilometres from the southernmost town of Europe, Lerapetra, the resort is ideal for history and culture buffs who wish to experience a different side of Greek culture and visit ruins from Europe's first advanced civilisation, the Minoan.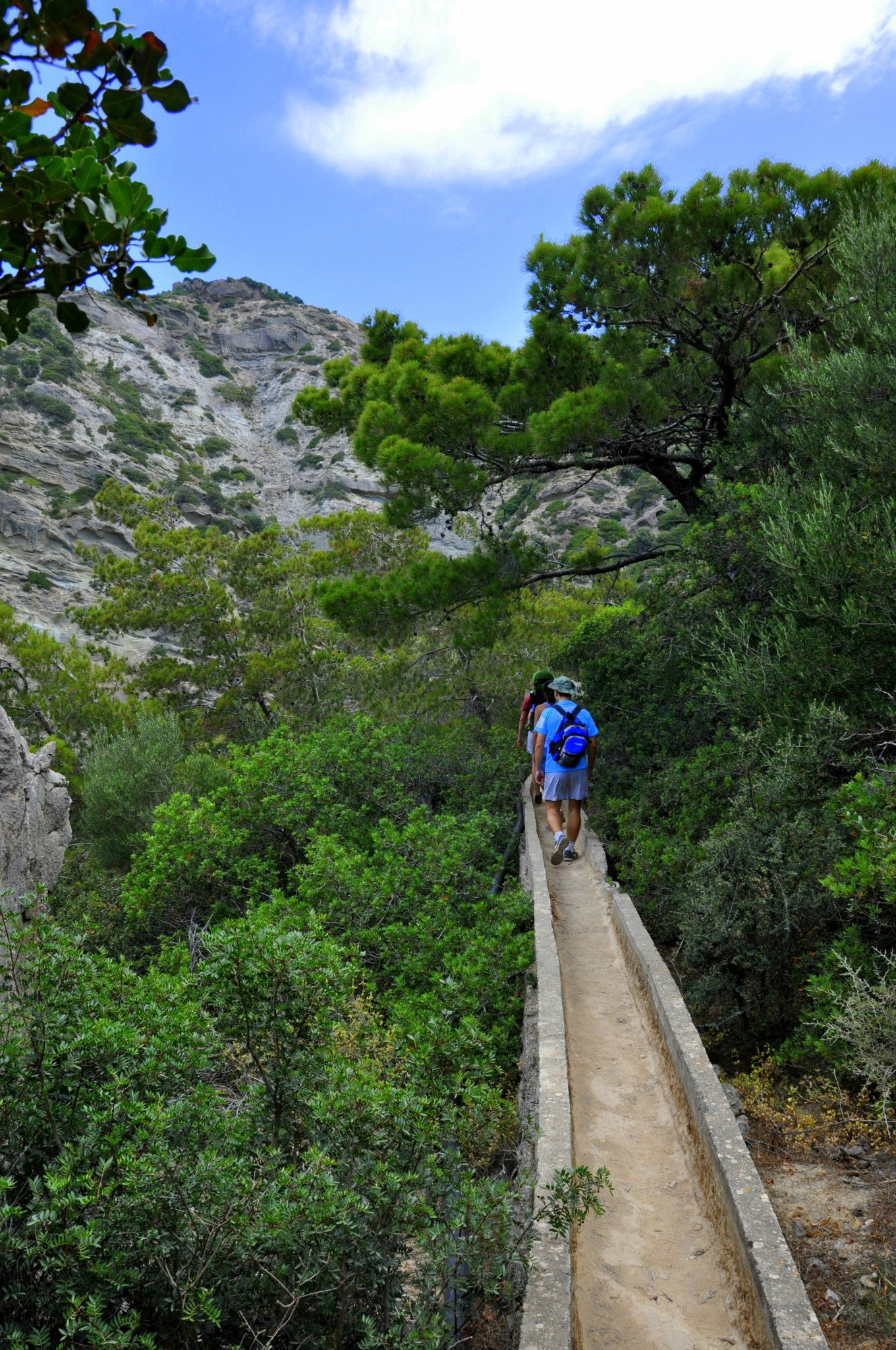 Hiking in Crete Island is a great way to get a taste of the stark beauty of nature there. Two hiking trails, an easy one and a more challenging one, are offered at Milonas Gorge. Photo from A. Roniotis via CretanBeaches.com.
Highlights Nearby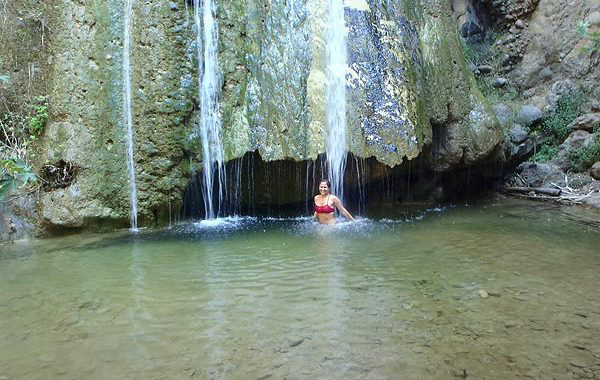 Ask for local directions, and watch out for the signs that lead to the gorge and the waterfall as you hike. Photo from Crete-Today.com.
Gorges are part and parcel of Crete Island's natural attractions, and the Gorge of Milonas (St. John) is one of them. Wear comfortable shoes for the short, easy hike (about 700m) to the fall, a 40-metre natural wonder.
Those up for a challenge can try the harder hiking trail which can take up to an hour and half, following the riverbed.
2. Ahlia Beach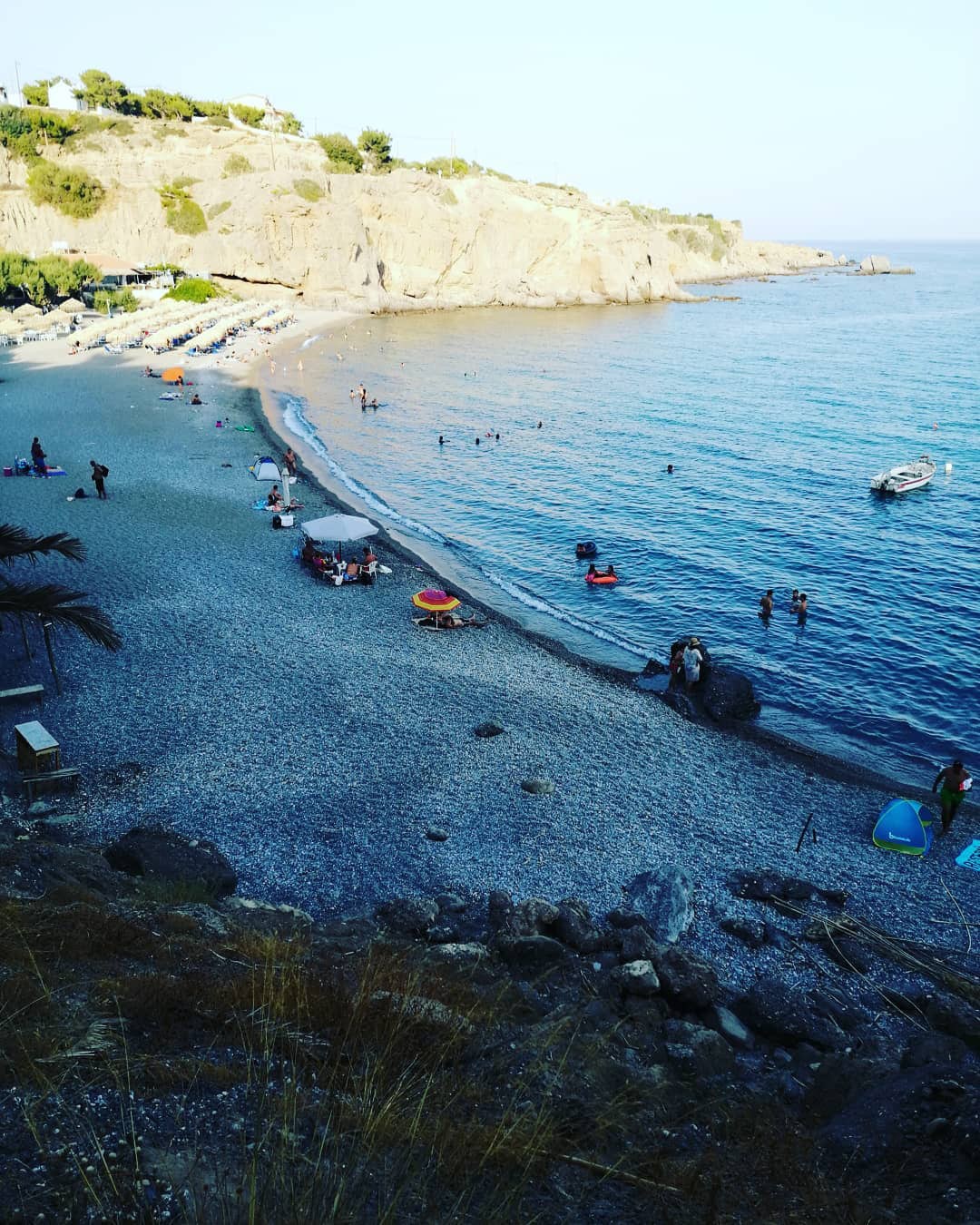 To secure a good spot, locals advise checking out this beach before 12pm. Some nearby restaurants offer beach service so you don't have to go far for refreshments. Photo from @thalass_e via Instagram.
A 10-minute drive from Creta Suites, quiet Achlia Beach is one of many picturesque beaches that dot the Cretan coast.
With calm tides and sparkling clear waters, this beach is excellent for families and snorkeling fans. Adults can set up a beach umbrella and blanket for a lazy afternoon of basking or reading as the children play. Take care to wear shoes - the beach is more pebbly than sandy.
3. Archaeological Collection Of Lerapetra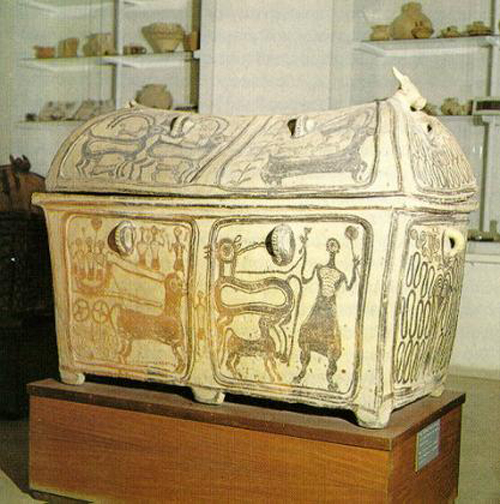 Step into Lerapetra's past with a walk through this homegrown museum. Photo from crete-kreta.com.
The Collection is a local museum founded by the community. A little more humble than most museums, this is nevertheless a good stop for the history buff. Open from 8.30 am to 3.00 pm, the museum does not offer any guided tours, and the entrance fee is an affordable two euros.
Artifacts on display include sculptures, vases, jewellery, and burial chests.