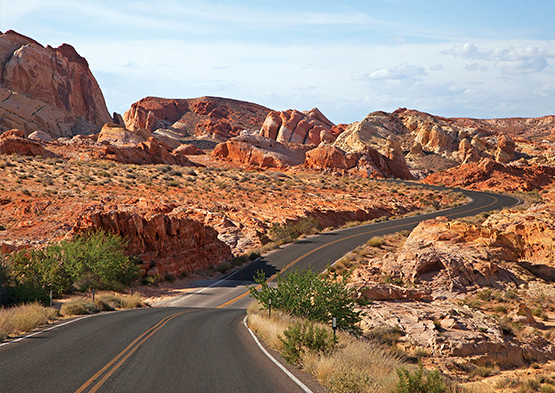 Viva Nevada
Las Vegas may have a light beam shooting out of a massive pyramid that you can see from space, a Colosseum inspired by the one in Rome, and two — yes, two — Statues of Liberty, but even so, the city is dwarfed by the marvels that surround it. These blazing red rock canyons, surreal landscapes, and sparkling hot springs outshine the Strip's brightest neon lights.
Fall, when summer's oven-blast temperatures give way to 80-degree days, is one of the best times to see them. And although this outdoor bounty is by no means undiscovered, fall isn't considered high season — so you're likely to have a few trails all to yourself. Discover three different scenic areas and a rundown of ways to explore them.
Continue reading on the app:
Apple® Devices | AndroidTM Devices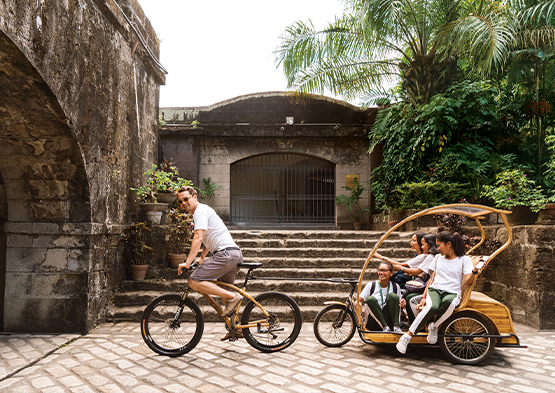 Insider's Guide to the Philippines
Many travelers who come to the Philippines — a collection of more than 7,000 islands in Southeast Asia, about 2,000 of which are inhabited — pass quickly through the capital, Manila, on their way to dive off the islands of the south, trek into the caves up north, or worship the sun on the beaches of Boracay and Palawan. But there's a better way to see the country.
Manila, with a metro population of about 12.8 million, is a culturally rich city, and its economy is growing at a fast clip. This means infrastructure is improving, which makes exploring easier than ever. One of the best ways to see the Philippines, my home country, for the first time is to start in the capital then hop down to the slightly less visited but no less spectacular Tagaytay and Batangas areas to gape at some of the country's most beautiful mountains and beaches.
Continue reading on the app:
Apple® Devices | AndroidTM Devices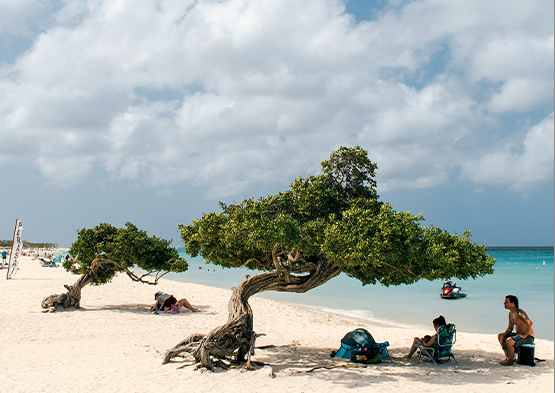 Play: Unexpected Aruba
Most travelers to Aruba dash to the popular beaches on the island's northwestern curve upon landing and stay there for the rest of their vacation. Who can blame them? Here, the water invites debates over whether it's more blue or green, and it's as easy as silk to slip into. Never mind the crowds — they'll slide from your thoughts if you set your gaze on the horizon or the bright boats that bob along the shore. But as beautiful as these beaches are, they're also the most interchangeable part of Aruba's appeal.
If anything ties the Caribbean together other than proximity, it's the sheer number of white-sand stretches that stack up like pearls, each seemingly as lovely as the one that came before it. Tear yourself away and you'll soon realize that the Beach Boys got it wrong: This island is one of a kind.
Continue reading on the app:
Apple® Devices | AndroidTM Devices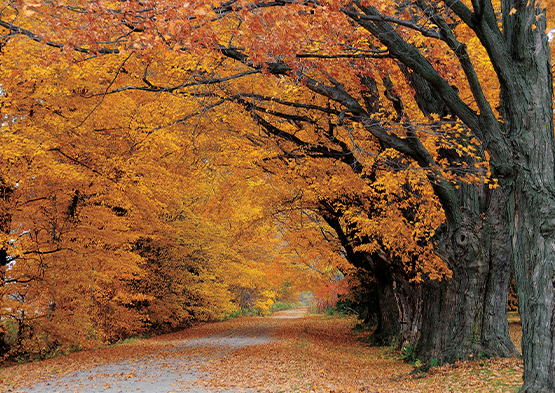 Weekender: Escape to Ontario's Cottage
When Torontonians need a break from the grind of city life, they venture north into Ontario's cottage country, a rural area full of outdoor adventure, a surprising number of breweries, and towns that are downright quaint. In fact, the name "cottage country" comes from the area's many cabins and vacation homes.
If you're planning to visit Toronto, consider extending your stay to unwind with a long weekend in Simcoe County, a part of cottage country that lies about a two-hour drive from the city, between Lake Simcoe and Georgian Bay. In three days, you can pack in mountains and museums as well as lovely scenery along the way.
Continue reading on the app:
Apple® Devices | AndroidTM Devices
Need help downloading the app?
Follow these instructions.
Visit the RCI Help Library for
Endless Vacation® Magazine help.
Helpful free travel information from
select destinations, resorts, cruises,
and more.