It's a brand-new year, which means it's time to start thinking about how — and where — you'd like to spend it. When traveling is your passion, simply planning your next trip can be half the fun. From sunny Palm Springs to the clear blue waters of Barbados, here are some of the best vacation destinations to check off your bucket list in 2022 with RCI.
1. Palm Springs, California
Ah, Southern California — where worries melt away. Maybe it's the iconic mid-century modern architecture or the perfectly manicured golf courses, but whatever it is, there's just something about Palm Springs. This desert oasis offers excellent bars and restaurants, countless recreational activities, and a swimming pool around every corner. So, what are you waiting for?
2. Yucatán, Mexico
Mexico has long been considered a popular vacation destination — and with stunning beaches and near perfect weather year-round, it's no secret as to why. But, if you're looking to experience Mexico like never before, look no further than Yucatán. Mérida, Yucatán's capital city, combines vibrant buildings and Mayan heritage with white sand beaches — making it a uniquely desirable destination for any kind of traveler. The Yucatán Peninsula is known for its cenotes, so don't forget to check a visit to one off your bucket list.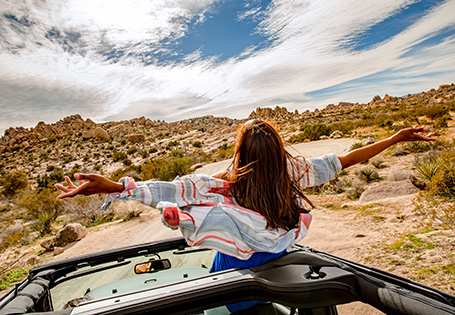 3. Seattle, Washington
Skip the crowds of New York City and Los Angeles and head to one of America's most underrated cities: Seattle. The jewel of the Pacific Northwest is home to everything from grunge music to Starbucks coffee, and of course, the Space Needle. Spend the morning at Pike Place Market, then pay a visit to the famous Fremont Troll sculpture under George Washington Memorial Bridge (because hey, trolls need a little love too). But, if you find yourself with only a spare moment in Seattle, spend it at Kerry Park admiring one of the most breathtaking skylines in the world.
4. Jackson Hole, Wyoming
If 2022 feels like the year to get away from it all, then Jackson Hole, Wyoming is the place for you. Whether you're one to hit the slopes or just lounge in the hot tub all day, this mountain town's unparalleled beauty makes it an ideal place to do both. Complete your trip to this postcard-worthy region of the United States by making a pit-stop at the nearby Grand Teton or Yellowstone National Parks. 
5. Barbados
There's idyllic tropical destinations, then there's Barbados. What sets this Caribbean paradise apart? The beaches, the culture, and the locals  — to name a few. Most notably, the island's pristine shorelines and crystal clear waters attract thousands of visitors each year, so it's lively social scene is just the cherry on top. Take a stroll along the South Coast Boardwalk, then find a spot to feast on some traditional Caribbean food while feasting your eyes on the incredible views. If you happen to be visiting during summer, the country's most popular festival, Crop Over, is a must-see. Oh, and Barbados happens to be the birthplace of rum…so do with that information what you will.
Other bucket-list worthy destinations include Edinburgh, Scotland; Phuket, Thailand; and Newport, Rhode Island. For more 2022 travel inspiration, check out Travel + Leisure's 50 Best Places to Travel in 2022.