Imagine yourself at the beach, ordering a sunset cocktail before feasting on lobster and catching a musical. And every bit of it is already paid for. Seasoned travelers may balk at the notion of hitting an all-inclusive resort—there's no serendipity, they'll say, or the crowd is homogenous—but we're here to tell the haters they're wrong. All-inclusive resorts have surprise built into their DNA and attract all manner of holidaymakers, from honeymooners to families to adventurers. It's important to do your homework, but they're typically located in the world's most stunning destinations, frequently occupy the area's prime spot and take much of the stress, guesswork and planning out of a getaway. Mind not changed yet? Read on for more about why your next escape should be to an all-inclusive resort.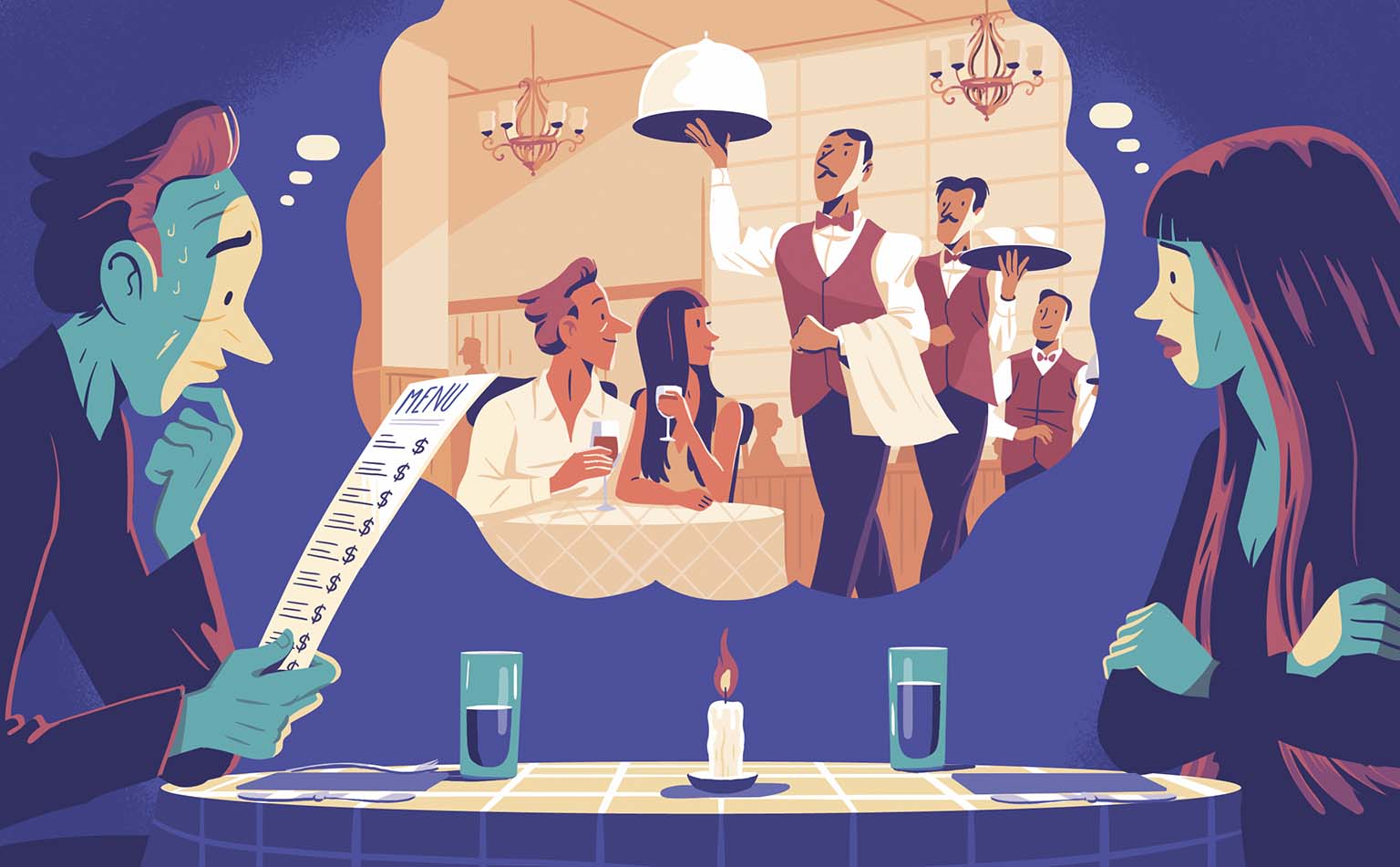 1. It's Already Paid For
Of course, you have to read the fine print, but the whole point of an all-inclusive is that the pricing is transparent. There are degrees of variation—brand-name alcohol, special restaurants, private excursions—that could add to the published rate, but you'll be aware of these costs before you sign up. If you've been on vacations before with unexpected charges (kids' club, Wi-Fi), then you know just how much these charges can impact your budget. We love all-inclusives that cover top-shelf cocktails, transfers and tips.
2. No Secret Fees
The strongest reason for heading to an all-inclusive is to alleviate that anxiety-inducing bill that arrives at a vacation's end. All-inclusives provide no-fuss pricing per person per night and may even include tips and drinks. If the all-inclusive you select includes everything (or doesn't have restrictions), go ahead and book a table at the high-end restaurant or try the stand-up paddleboard; there won't be an added cost. Just think: If all of the charges are built into the overall fee, you can show up to your resort vacation cashless. That feeling? Priceless.
3. Low- (or No-) Stress Planning
All-inclusive resorts lure guests with the promise of blissed-out pleasure, and to get you to that state, they offer robust programming. You'll typically find daily exercise classes, wine tastings, entertainment, water sports and more. You don't need to plan for the mornings you want to take yoga, or the afternoon you'd like to learn to make pasta—you just show up. No need to turn to the internet or become anxious trying to ensure everyone has something to do at every hour.
4. You Can Try Something New
Stepping out of your comfort zone can be costly. Not so at an all-inclusive, where adventures await. Some have trapeze school. Others offer unlimited scuba diving. Nearly all host yoga or water aerobics or dance lessons. Many sit on coral reefs or golf courses, where you can snorkel or work on your swing without watching the clock. In a week, you could easily try a different pastime every day or get pretty good at salsa dancing by taking daily lessons.
5. Families Stay Together
All-inclusives understand that families don't want to be split up across six rooms in six buildings. The resorts typically have a high number of villas, adjoining rooms and multiple-bedroom guest quarters, allowing large groups to find common areas in which to relax together. For multigenerational families, the encounters that emerge from sleeping under the same roof with cousins or grandparents can create a laid-back vibe that's hard to find at a hotel, where meet-ups must usually be preplanned.
6. There Are New People to Meet
Guests will say the best memories come not from some great meal or sunrise but from hanging out with new friends. Because most all-inclusive resorts are by nature self-selecting, travelers are likely to share interests with other guests—be they honeymooners, adrenaline junkies or parents. All-inclusives also facilitate group events such as beach volleyball or sandcastle competitions and provide activities sorted by age so children can more naturally find friends. You may even find yourself going home with email addresses of new pals from a place you might find yourself visiting someday.
7. You'll Never Miss Cocktail Hour
Many all-inclusives cover alcohol charges in their pricing—or at the least, cocktail hours or wine tastings. At standard hotels, alcohol tabs can add up quickly; two drinks a day times two adults for seven days could equal a few hundred dollars. But at a true all-inclusive, you don't have to think twice before ordering a piña colada or a bottle of wine with dinner. If alcohol is not included, savvy travelers might consider picking up wine at duty-free.
8. Time Savings
We've all been there, traversing the internet for the most exciting walking tours, the finest restaurants. A person visits an average of 38 websites before booking, turning research into practically a full-time job. Instead, let the concierges and directors at your all-inclusive plan your outings. Bonus: The guilt of canceling a well-planned excursion because you wanted to sleep in? Poof—it's gone.
NOTE: Information may have changed since publication. Please confirm key details before planning your trip.