February is Black History Month, and we are proud to have a diverse team of talented individuals, whose varied backgrounds and perspectives make us stronger as an RCI family. Each week we sharing stories from our associates, and learning more about their heritage and traditions that are special to them. This week we spotlight Erin Austin, Senior Training Specialist.

Q:
As a member of the Black community how has RCI demonstrated inclusion?
A:
As a member of the Black community, I appreciate how RCI recognized that we could do more as a company to create inclusions and diversity. RCI took the time to create spaces for open conversations about Inclusion and Diversity where we could speak our truth and be heard. I was also pleased to see Wyndham Destinations donating to Historically Black Colleges and Universities. As a HBCU alum, that made me proud.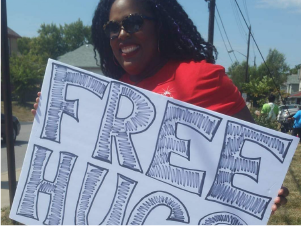 Q:
As a minority in the US what are some of the key lifestyle differences from other ethnic communities?
A:
What I love about my community is that, as my mother says, "we are a colorful people!" We live life in many different ways, we come in many different shades of skin, our backgrounds are different. Culture is important to us. You see it in the way we communicate, dance, sing, socialize, just how we interact with one another. We are creative, intelligent, stylish, beautiful, resourceful, proud, strong, just amazing!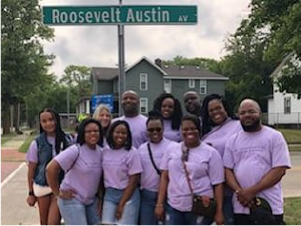 Q:
What are some of the traditional ways the Black community connect and support one another?
A:
No matter where we go or if we have met before, people of color have a connection with one another. These connections create a sense of belonging and relationship. We support each other with opportunities and help those in need. I would be remised if I did not mention the black church. A big part of the black experience is the black church. Churches are a dominant institution in our community. Our faith has brought us through and over many hard times and obstacles.
Q:
Describe something meaningful to you, with regards to your heritage.
A:
I came from a line of people who believed in education, hard work, and helping others. Thinking about it, it is not surprising I found a way to be a "corporate educator". I am proud to descend from people who not only believed in these things but demonstrated them and instilled them in me. For that I am grateful, those traits allow me to be successful in anything I put my mind to.  "The function of education is to teach one to think intensively and to think critically. Intelligence plus character – that is the goal of true education." – Dr. Martin Luther King Jr.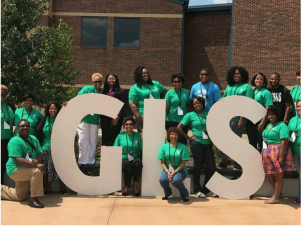 Q:
What do you like to do in your free time? 
A:
I love my village! So in my free time, I spend time with my family and friends. I am an Adult Enrichment Team Leader at my church which allows me to plan and facilitate learning courses for our Adults. I am also a leader in our Young Adult and Tweener ministries.