February is Black History Month, and we are proud to have a diverse team of talented individuals, whose varied backgrounds and perspectives make us stronger as an RCI family. Each week we sharing stories from our associates, and learning more about their heritage and traditions that are special to them. This week we spotlight Kenneth Hooks, MSS Supervisor for RCI.

Q:
As a member of the Black community how has RCI demonstrated inclusion?
A:
I've always thought RCI did great job with inclusion with groups like CoBA, Pride, and Fuerte. The aftermath of George Floyd truly opened my eyes though. When America, seemingly was burning to the ground, Wyndham took a decisive stand and said "This isn't ok!" Wyndham has since implemented measures and has kept the dialogue open around diversity and inclusion.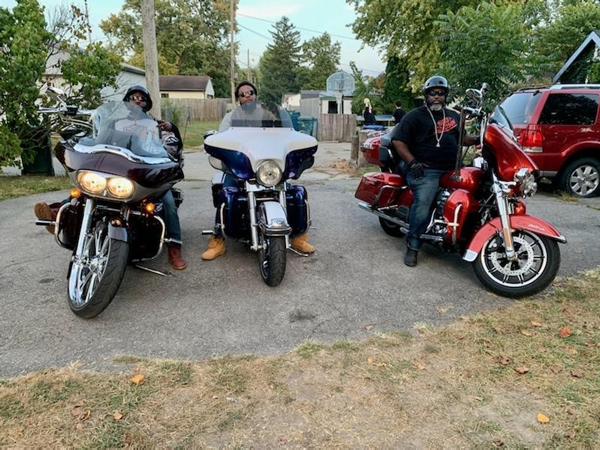 Q:
As a minority in the US what are some of the key lifestyle differences from other ethnic communities?
A:
Family, I think, is one of the key lifestyles, that is different as a minority in the US. For example, growing up, every Sunday since I could remember, the adults in my family would rotate each week and would cook Sunday dinner. Every Sunday at five, we would fellowship and just enjoy each other's company. That leads me to another difference, recipes. There are so many recipes, in our culture, that gets passed down from generation to generation; and no one would dare change it. Finally, I would have to say our artistic nature. For example, with music, we have so many different genres and my people are pretty creative! We have everything from hip-hop, to R&B, to reggae. We even have some phenomenal authors (e.g., Nikki Giovanni) and artists (e.g. Jean Michael Basquiat)! It just amazes me how creative we are and how we stand out in these areas.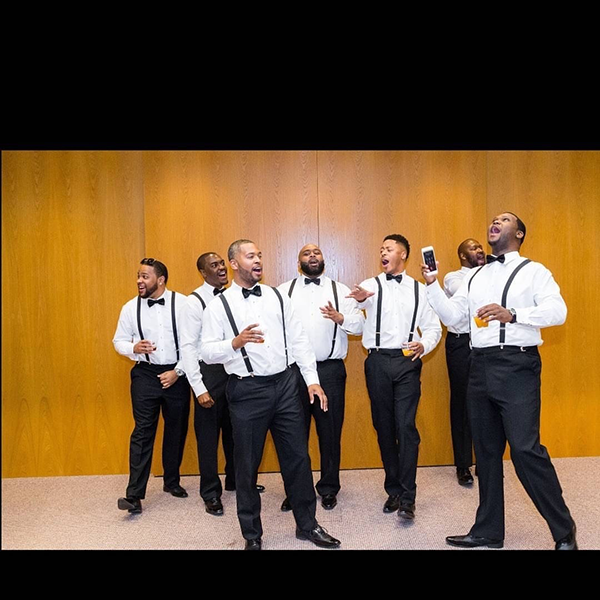 Q:
What are some of the traditional ways the Black community connect and support one another?
A:
There are a few ways black people connect and support one another. We connect on both professional and personal levels. We have everything from family reunions, where we get the opportunity to learn about our family lineage, traditions and recipes; to social gatherings with like-minded people within the Black community where we learn from one another and discuss game changing ideas. One thing I appreciate about being a part of the Black community is the fact that we celebrate every win! Whether it is a friend or family member, if they have accomplished something, there is a celebration. Unfortunately, we live in a society where, as Black people, we have to work ten times harder to get the recognition our counterparts receive, so whenever we have the chance to celebrate one another we do because, if we don't, we have learned very few will. 
We also have a lot of culture festivals (e.g., Black Expo, Circle City Classic) and what is dope is that, this is not just local to Indianapolis, every state has some sort of festival casting light on the Black community, and that's amazing.
Q:
Describe something meaningful to you, with regards to your heritage.
A:
Something meaningful to me has always been the Black family unit. Whether it is Black love or being a Black father, everything about the Black family means, and has always meant, a lot to me. As a father, I enjoy being able to provide the love and lessons I was given and taught when I was younger. What's cool about being able to do that is the opportunity for my children to pass on the same love and lessons to my grandchild. The cycle never stops and that's dope! I'm creating a legacy!
Q:
What do you like to do in your free time? 
A:
When the weather is just right, I love to ride my Harley. I also enjoy spending time with my wife and kids doing arts and crafts or hanging out around various kid-friendly places in Indy (pre-COVID).