---
As many of you know, I fell in love with cycling during the pandemic. It gave me a healthy reason to get outdoors, stretch my muscles, build my endurance, and clear my mind. I've been training for many races, but I set an exciting 2022 goal: tackle a 250+ mile ride through the Dolomites in Italy.
The fresh perspective being on the bike gave me inspired me to think past the finish line and add a fundraising goal to the trip. In support of our incredible partners at Christel House International, I am raising funds to help students worldwide. 
This past weekend, I put my bike and body to the grind for my last bit of training – testing my hard work and preparation to date. My buddies and I had a fantastic time this past weekend riding all-terrain, including some grueling hills.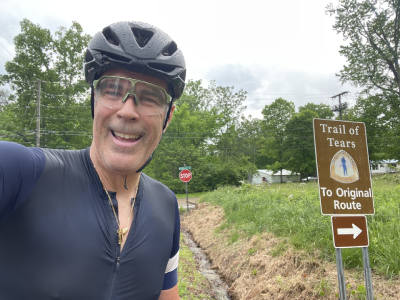 I broke up my days by focusing on speed, stamina, hills, and endurance. I started with endurance and speed training, mostly flat, which meant 3-4 hours of riding. This was a great way to clear my mind and listen to my body.
As a Central Florida resident, I am lucky to have the opportunity to ride through the many different personalities of the towns and industries that make this place so unique. So much of it is tied to the hospitality industry that I love so much. It reminds me that right behind the resort areas, beautiful neighborhoods, and even major theme parks, there are homes, lives, and people that make up beautiful communities. 
As I ride in Italy in less than one week, I will be thinking about the children I have met on my visits around the world with Christel House - and I will push harder to finish my ride for them. Nothing has been more eye-opening than my trips to the Christel House schools. Meeting the students and hearing their stories, hardships, and triumphs have inspired me to go beyond my physical and mental limits to help make a difference.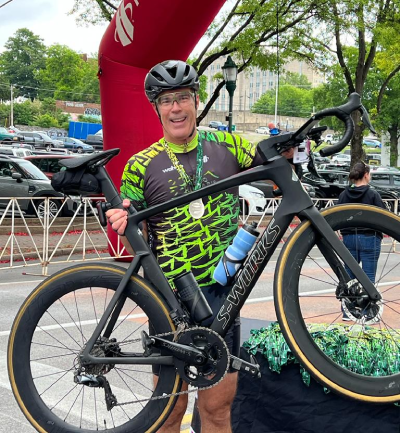 I am off to Italy with determination, pride, and optimism. Stay tuned for pictures from the road as this adventure unfolds.
Thank you for your support and dedication to Christel House International,
Donate today & learn more: https://lnkd.in/ebGJGCxb
Cheers,
Olivier
Follow my adventures on Instagram or connect with me on Linkedin