What is it that makes a "college town" so much fun? Some favorites are small towns with a laidback liberal arts college, while others center around sprawling, top-tier universities. What they all have in common are welcoming communities, pride in their home team, and plenty to explore off-campus. For an exciting atmosphere year-round and plenty of spirit, add the best college towns in America to your travel ideas bucket list.
1. Berkeley, California
15 minutes from San Francisco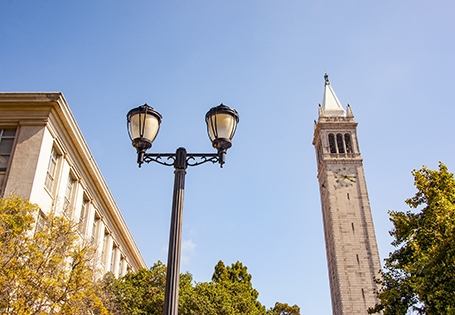 This welcoming Bay Area city is best known as the home of the iconic University of California at Berkeley. The main campus, known as "Cal," is the university's beating heart and a central gathering place for the city's thriving public art and music scene. Foodies flock to the gourmet shops of North Berkeley, while everyone gets into the spirit on game days.
2. Athens, Georgia
1 hour from Atlanta
University of Georgia fans are some of the most devoted in college sports, making Athens one of the best college towns in America. It's easy to catch the Bulldog spirit in one of the many lively cafes and dive bars, but there's more to Athens than UGA. Admire the city's classic Antebellum architecture, visit a local craft brewery, or take a music history tour.
3. Boulder, Colorado
30 minutes from Denver
It's easy to see why National Geographic named Boulder, Colorado, the "Happiest City in the U.S." Nestled in the foothills of the Rocky Mountains, the city itself is small and walkable, with residents enjoying an active outdoor lifestyle year-round. You'll cross paths with many friendly University of Colorado alumni, who choose to stay in Boulder for easy access to nature, great art galleries, and a vibrant food scene.
4. Boone, North Carolina
2 hours from Asheville
With friendly residents and plenty of things to do, Boone is a classic American college town. Home to Appalachian State University, you'll find "the Heart of the High Country" surrounded by some of the most scenic peaks of the Blue Ridge Mountains. Outside of ASU, visit downtown Boone's many historic homes and local specialty shops, or set out onto the Blue Ridge Parkway to experience the region's breathtaking nature.
5. Saratoga Springs, New York
30 minutes from Lake George
One of the best college towns in the United States, Saratoga Springs is renowned for its mix of stately architecture, fine dining, mineral springs, shopping, and sport. Saratoga's historic horse racing track is the center of summertime activity, but there's plenty more to discover around town. You'll find art galleries, quirky boutiques, luxurious spas, and plenty of breathtaking nature trails — all within walking distance of Skidmore College.
6. Burlington, Vermont
40 minutes from Stowe
Home to the University of Vermont, Champlain College, and Burlington College, Burlington is bursting with youthful energy. The lakefront town has a bit of a hippie vibe, thanks to local legends like Ben and Jerry, as well as the 1980s rock band Phish. Burlington's music, arts, and culture scene is still going strong, making it a fun Vermont city to explore year-round.
NOTE: Information may have changed since publication. Please confirm key details before planning your trip.