Ah, options — a traveler's best friend. From destinations all over the map to countless ways to arrive in style, it's easy to plan your perfect trip. But it all starts with how you book it. Fortunately, RCI gives you oh-so-many ways to exchange to your next great getaway.
Take Your Pick. Plan Your Trip.
Exchange
Your travel options are wider than ever with nearly 4,200 resorts to choose from all over the globe. Whether you are booking a seasonal favorite destination like Las Vegas or Orlando or you're looking for something new, use your RCI membership to book your next 7-night stay.
Exchange Plus
Unlock the highest level of exchange options, offering the world's most sought-after destinations for 3-, 5-, and 7-night stays during peak travel windows. From New York City and Washington, D.C. to Savannah and San Francisco, expand your vacation options. All it takes is 12-15 Trading Power or 40,000-50,000 Points to get you to your dream trip.
Hotel Exchange
Use your Points or Trading Power for exclusive savings on 600,000+ hotels around the world, all offered with a Best Price Guarantee. This option is great for anyone looking for short stays or last-minute accommodations.
Once you find the right fit, planning each step of your trip is equally easy with your one-stop global travel network. So, exchange today, plan tomorrow, and get going soon. Your world of new getaways is waiting.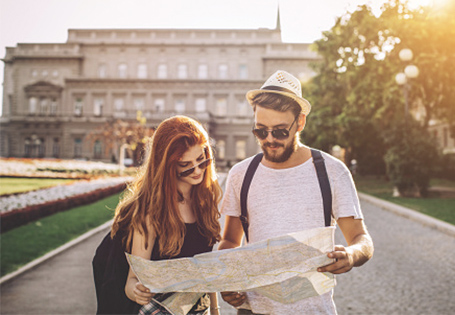 Savings are based on the bookable rate through RCI and are calculated by comparing the current market rate (as determined by RCI in its discretion) versus the pricing available for certain RCI North American members for comparable rooms. Access to the full advertised discount may require an upgraded membership tier or the use of RCI points and/or trading power.
RCI Travel offers members a Best Price Guarantee subject to change without notice at the sole discretion of RCI Travel. If you find a lower rate for a hotel booking, car rental, or destination activity on another US-based travel site within 24 hours, contact RCI Travel. Some restrictions apply. For terms and conditions for the RCI Travel Best Price Guarantee, go to RCI.com. The RCI Travel Best Price Guarantee is administered by Alliance Reservation Network, Inc. under contract with RCI, LLC. RCI, LLC is not responsible for honoring the RCI Travel Best Price Guarantee.