Get your passport ready. International travel is a dream getaway for many — and RCI has thousands of international vacation destinations that are sure to delight. It's thrilling to be on the cusp of an international vacation, anticipating new sights, sounds, and experiences. The adventure will be a lot smoother, however, with careful thought and advance planning. Here are five travel tips to help ensure your first time traveling abroad lives up to your expectations.
1. Pack Light
The No. 1 travel tip is to pack light. Checked luggage introduces potential hassles that could immediately throw your trip into a tailspin. By packing a carry-on, you won't have to worry about losing your luggage in a foreign country. A lighter bag is also preferable when navigating cobblestone sidewalks and historic buildings, which may not offer elevators. Plus, check out these six simple packing tips for how to pack for international travel.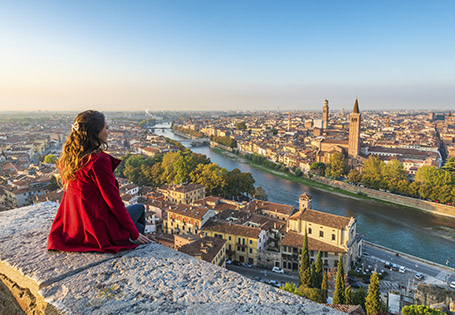 2. Clear Security
Airport security varies widely, unlike what you've encountered in North America. To be on the safe side, ensure all travel-size liquids fit in a clear, airport-compliant bag. You won't want to be awkwardly fumbling around for toiletries scattered in all corners of your luggage or forced to surrender your favorite face cream.
3. Sleep Soundly
Getting a full night's rest away from home, even in a dreamy location, can be difficult, especially if open windows are your sole source of fresh air. The cute pub below may carry on into the night. City noise — but also country quiet — may be unsettling. Since restorative sleep is essential to face the morning with energy, use earplugs or a sound machine app to catch some z's. These could also be helpful during a long-haul flight. Get four more travel tips to make long flights more comfortable.
4. Charge Anywhere
Whether checking Google Maps to navigate your new environs or snapping another Instagrammable photo, always travel abroad with a portable phone charger. Portable battery packs for cell phones are allowed in carry-on bags, and are the best way to make sure you have a full charge during your international travels. Otherwise, make sure to pack a universal adapter so your charging cable can plug in.
5. Hydrate Sufficiently
Drinking fountains are not globally prevalent, and sometimes finding free potable water is difficult. Take your empty water bottle through airport security and find available water stations using the Refill app before takeoff and again when you land. Because Refill offers 30k water stations around the world, it'll come in handy during your international travels.