Turn your travel dreams into reality with your RCI membership. As an RCI Weeks Subscribing Member, you get access to all the savings and excitement of worldwide travel. The first step in getting you to your next big getaway is to Deposit.
Did you know that when you deposit early you are able to get the most options to book?  The ideal time to book your next trip is 9 months to 2 years in advance of your check-in date – this helps ensure new views are always in sight. Even more, you are locking down the full potential of you Deposit Trading Power.
PRO TIP: Looking for a quicker vacation turnaround? With RCI you have options. You can use just 1 Deposit Trading Power per night plus cash to receive savings on hotels around the world. Learn more here.
How To Deposit
Deposit in a way that is most convenient for you! Either log-in to your account on rci.com and deposit through the "Manage My Deposits" space on your dashboard or give us a call at 800.338.7777 and speak with an RCI Travel Guide.
No matter how you deposit, make sure you are doing it at least 9 months in advance of your Weeks check-in to receive maximum Deposit Trading Power.
Trading Power 101
Deposit Trading Power is key in determining what exchange vacation options are available to you. Once your vacation time is deposited, it is assigned a Deposit Trading Power. Remember, depositing on time ensures you will receive 100% of your Deposit Trading Power.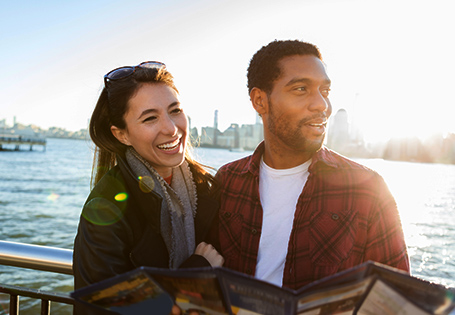 Combine For More Options
Increase your Deposit Trading Power to get even more for your exchange. Combine multiple deposits and/or Deposit Credits to increase your Deposit Trading Power.
This is especially helpful if your deposit is about to expire. Not only will you increase your Deposit Trading Power, but you will be able to extend your time.1
Multiple Getaways. One Deposit.
So, what happens if you exchange for less Deposit Trading Power than your deposit is worth? You will receive the leftover Deposit Trading Power in the form of a Deposit Credit to use toward a second, third, or fourth getaway.
If you are looking for more information on how to get the most out of your RCI membership, check out even more tips for planning your next trip.
Deposit early and open a world of travel opportunities.
1There is a fee to combine and/or extend deposits and/or deposit credits.