We're drawn to certain scents for a reason, such as a favorite artisanal candle or a hometown café. Maybe they transport us back to a memory of unbridled joy of a certain season or remind us to appreciate the joie de vivre in the moment. So if you're looking for travel ideas to help decide your next vacation destination, let your nose lead the way! Choose your favorite scent, and we'll recommend where your next adventure awaits.
1. Cedarwood Pine
Woodsy and sweet, that awakens your senses.
If the woodsy musk of the great outdoors makes your heart sing, you might be wishing for the nostalgia of nature, and in that case you'll love Virginia's Shenandoah Valley. Imagine cozying up by a fire, a sky blanketed with stars, swirling your favorite wine, and hearty comfort foods that make the best leftovers. Sound like your slice of heaven? Then breathe in Shenandoah Valley's crisp, mountain air just 90 minutes west of Washington, D.C.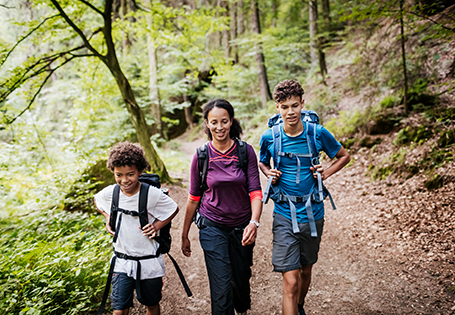 2. Citrus Blossom
Bright, light, and juicy, like a bite of sherbet.
Scents with citrus evoke feelings of excitement and creativity, something that you're drawn to like a bee to honey. You're a big kid at heart, so look no further than the magic of Orlando, Florida. Coincidentally, Florida happens to boast some of the country's finest citrus, from juicy oranges to world-famous key lime pie. Treat yourself to a local slice after a long day of visiting the attractions.
3. Salted Caramel
Rich and buttery — a creamy, decadent treat.
Wherever you go, a party is sure to follow, and you see how unique details can enrich everything from clothes to food to experiences. That's why the smell of salted caramel sweeps you off your feet, while its contrasting flavor profile adds a lively twist to everything, just like you. Pack your bags — you're headed to Sin City! Each resort in Las Vegas feels like its own attraction within a mini-city, so be sure to enjoy The Strip on foot.
4. Lavender Sandalwood
Fresh, earthy, and floral for a relaxing atmosphere.
Your spirit is at its most peaceful by the ocean, but you're always up for an unexpected burst of excitement. You're drawn to the scent of lavender sandalwood because it takes you to that place of refreshed tranquility, something you'll find with ease in Myrtle Beach, South Carolina. Take in the salty air from any number of beaches, like the family-friendly Surfside Beach or the romantic Myrtle Beach State Park.
5. Vanilla Latte
Warm and familiar, yet smoky and exotic.
You're the dreamer, always experiencing every moment to its fullest. Warm notes of vanilla paired with the creamy coffee energize you so that you can knock everything off your must-do list, and then some. Say hello to the Broadway star of the Midwest: Branson, Missouri. Branson is known as the Live Entertainment Capital of the World, with more than 100 shows for you to choose from.