Solo travel is the ultimate form of self-love. Whether you're happily involved or currently unattached, traveling alone can be incredibly empowering. Solo travel gives you the opportunity to focus on the things that interest you the most. You can spend the entire day in a thrilling museum, enjoying the serenity of a mountain hike, or getting lost in a book in a city park. No matter how you choose to spend your time, traveling alone puts you in control of everything you do while on vacation. So if you're flying solo this Valentine's Day, it's the perfect time to treat yourself to what you love to do. Read on and find ways to have fun, relax, and get into the spirit of traveling on your own at one of these three destinations perfect for a solo Valentine's Day getaway.
1. San Francisco, California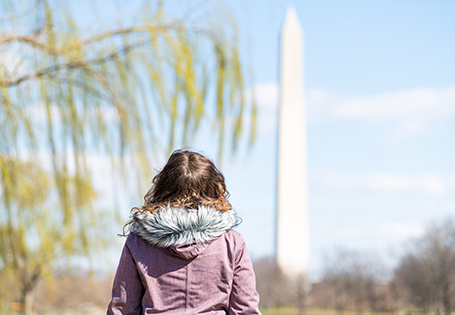 Get away to the City by the Bay and discover the romance of San Francisco. "Everybody's Favorite City" is bursting at the seams with activities for solo travelers. Visit Golden Gate Park to find some of San Francisco's most popular attractions. The Japanese Tea Garden, the Conservatory of Flowers, the de Young Museum, and the California Academy of Sciences are all located in the park. You can easily spend a full day visiting each site while taking in the sights of the entire park.
You can also spend a full day at Alcatraz Island. Alcatraz once housed some of America's most notorious criminals. Gangsters like Al Capone, Arthur 'Doc' Barker, and Machine Gun Kelly were inmates at the infamous penitentiary. Tour the eerie cells and listen to recorded memories from former guards and prisoners. And if you're craving something sweet, stop by the Original Ghirardelli Ice Cream and Chocolate Shop near Fisherman's Wharf. Every visitor is treated with a free chocolate at the door — the perfect Valentine's Day getaway treat.
2. Washington, D.C.
There is plenty to see and do on your own in Washington, D.C. Start with a visit to the Washington Monument for spectacular views of the city. Discover iconic memorials and monuments on the National Mall, including the National World War II Memorial, the Lincoln Memorial, and the Martin Luther King Jr. Memorial. The National Mall is also home to many world-class museums. Spend the day exploring the National Air and Space Museum, the Smithsonian National Museum of Natural History, or the National Museum of American History.
Just 30 minutes from Washington, D.C. is Mount Vernon. Explore the lives of George and Martha Washington, and all those who lived and worked at the impressive estate. Grab a bite at the Mount Vernon Inn Restaurant, walk the lush gardens, and sample whiskey from George Washington's own distillery. Finally, no solo trip to Washington, D.C. is complete without a stroll through historic Georgetown. There are countless retailers, antique stores, and coffee shops in the charming district. And if you're looking for solo outdoor adventure, rent a kayak, canoe, or paddleboard from Key Bridge Boathouse and take in the waters of the Potomac River.
3. Austin, Texas
Solo travelers can count on Austin to be an urban playground of oddball landmarks, colorful entertainment, and unconventional attractions. Discover the spring-fed freshwaters of Barton Springs Pool right in the heart of the city. With year-round average temperatures of 68-70 degrees, take a dip and delight in one of the city's most treasured outdoor landmarks. Or read a few chapters from your favorite book poolside on the park's grassy hillsides. For a truly unique experience, paddleboard or kayak down Barton Creek to Lady Bird Lake at sunset to watch the ritual flying of the bats from under the Congress Avenue Bridge.
Snap a few selfies in front of the city's many iconic murals and street art exhibits, including the famous "I Love You So Much" mural on Congress Avenue. You can also step into one of the city's established museums and art galleries, including The Contemporary Austin. Adventure also lives just outside of Austin city limits. Take a day trip and explore more than two dozen vineyards in Texas Hill Country on your Valentine's Day getaway. Many of these wineries are located in the historic villages of the surrounding Texas terrain. These towns offer an array of outdoor activities including hiking, rafting, and more.
NOTE: Information may have changed since publication. Please confirm key details before planning your trip.